Whether you are staying at Hershey Lodge or looking for a tasty breakfast or lunch spot close to the parks, Stacks has you covered. This newly reopened eatery offers some delicious options for everyone in the family.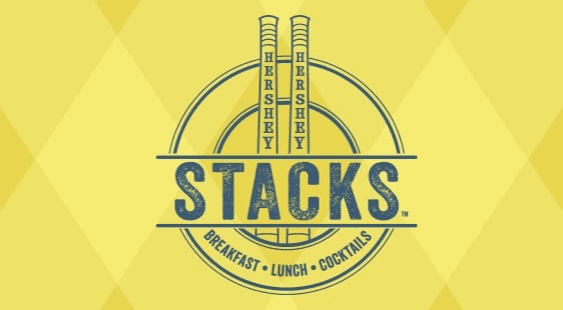 Stacks Hershey Lodge Restaurant Review
Formerly the Hershey Grill, Stacks is located on the convention center side of the Hershey Lodge. Accessible either by driving over or walking through the lobby and heading up the escalators located just past the Bears Den. Seating is first come first served with spots both inside and outside. A walk-up waiting list is available if there is a wait.
This newly reopened eatery serves breakfast and lunch. Both menus are available all day from 7am-2pm. Food options include Milton Hershey's favorite dish, Chicken & Waffles, as well as stacks of Buttermilk Pancakes, Belgian Waffles, a Double Decker BLT, the Ultimate Grilled Cheese, and more. There are also specialty cocktails, hot chocolates, and espressos.
RELATED: The Chocolatier Restaurant at Hersheypark: Everything You Need To Know
Breakfast and Lunch Menus at Stacks
Stacks serves both breakfast and lunch all day. We all wanted breakfast!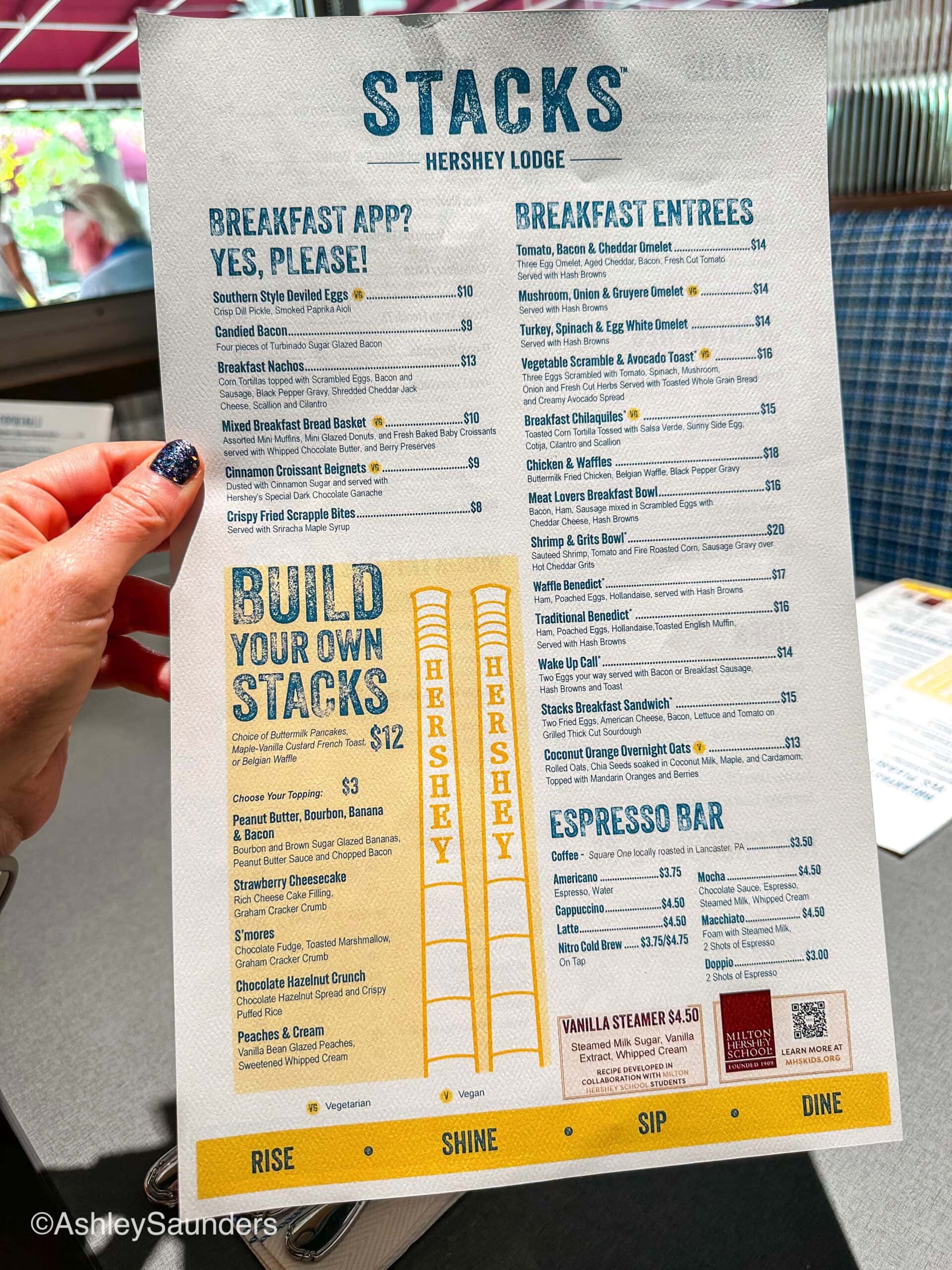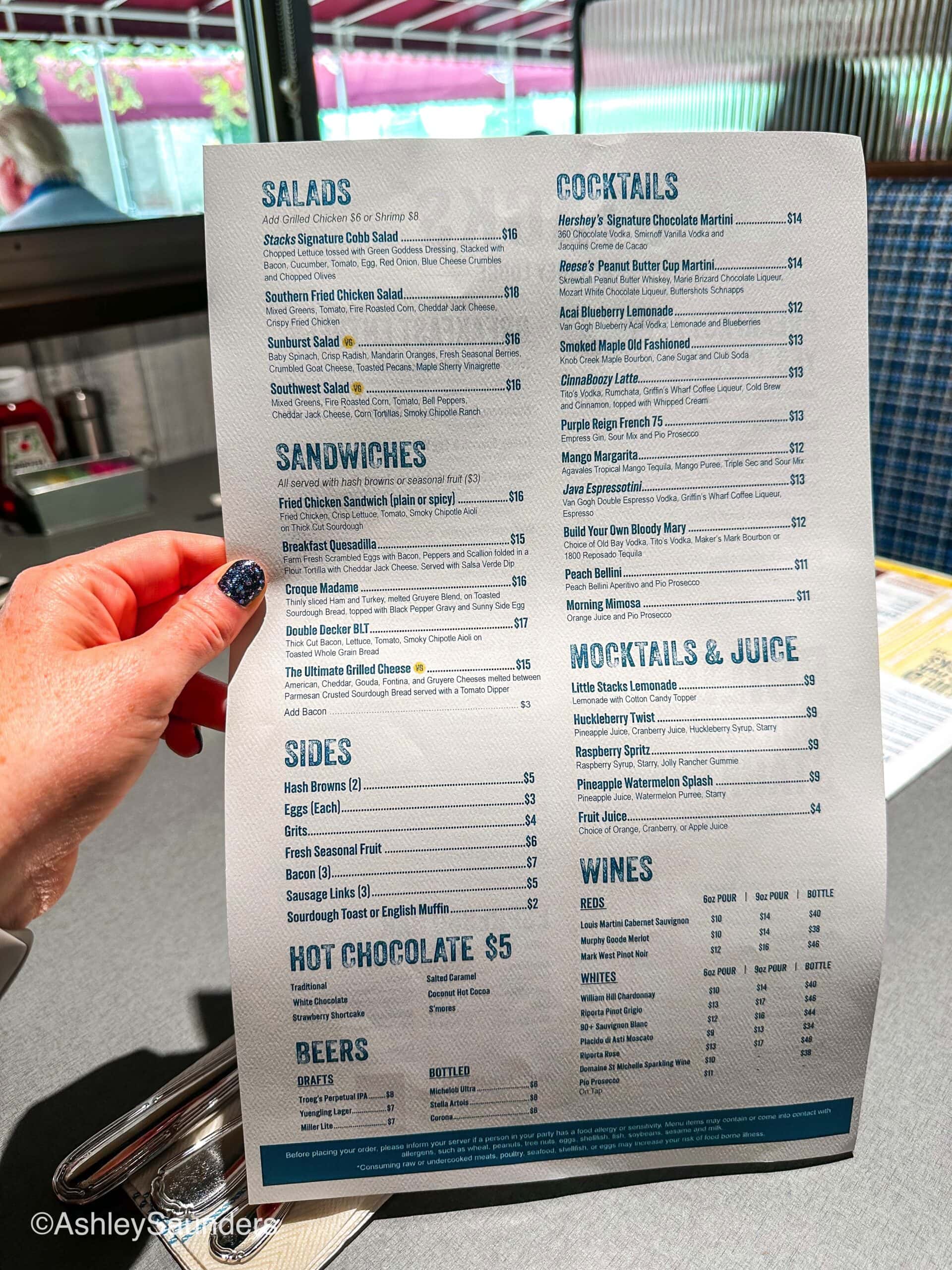 Breakfast at Stacks Restaurant in Hershey Lodge
We had some in our group that love traditional breakfast food like pancakes while some others that want nothing to do with them. Stacks has a variety of options for everyone's taste buds. My daughter is not a big egg fan and they were able to make her day by not adding fried eggs onto her breakfast sandwich.
Cinnamon Croissant Beignets with Hershey Chocolate Sauce
These were a big crowd pleaser. Flaky, crispy, cinnamon-y goodness. If you like beignets this is a must.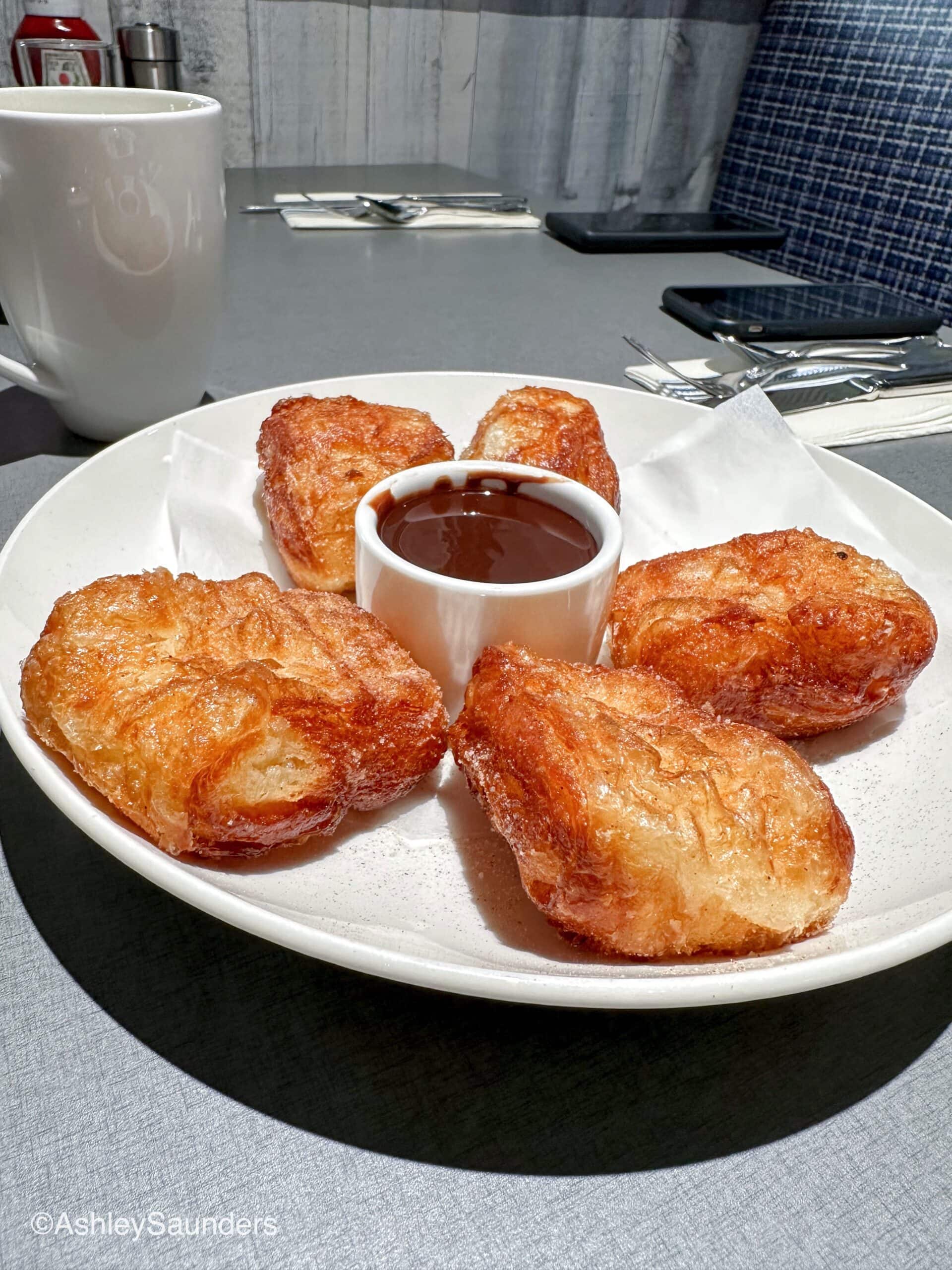 Southern Style Deviled Eggs
The adults were all admittedly big deviled egg fans which means we are picky about our eggs. The dill pickle on top combined with the smoked paprika aioli made these another hit. I recommend trying to get all the flavors in each bite for a proper tasty experience.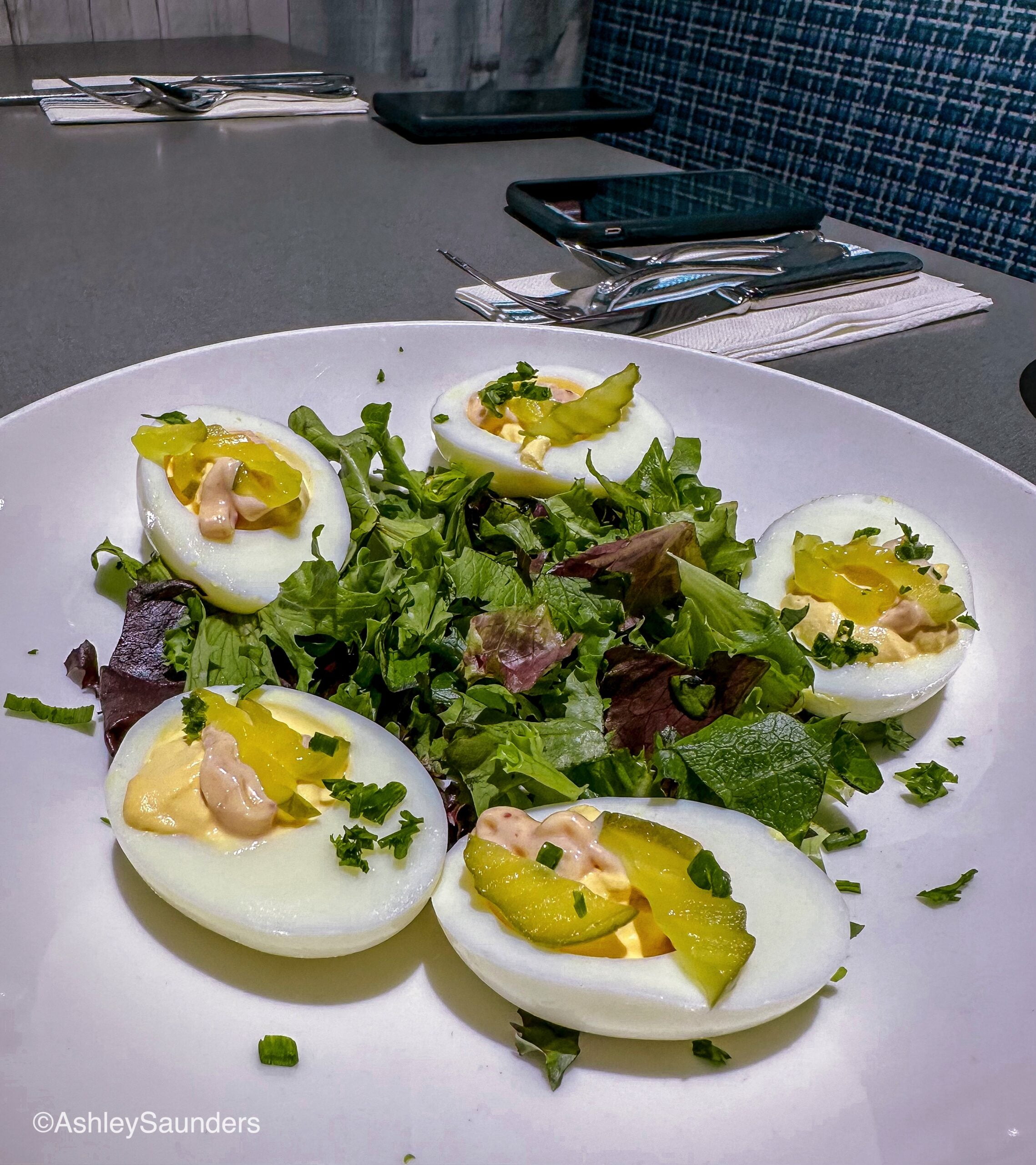 Build Your Own STACKS
Two massive pancakes that take up the whole plate topped with one of three options. This is the Strawberry Cheesecake which includes cheese cake filling on top with crushed graham crackers and fresh strawberries. If you just want pancakes, waffles, or French toast without any toppings other than maple syrup that is also an option.
Side note: These are very filling!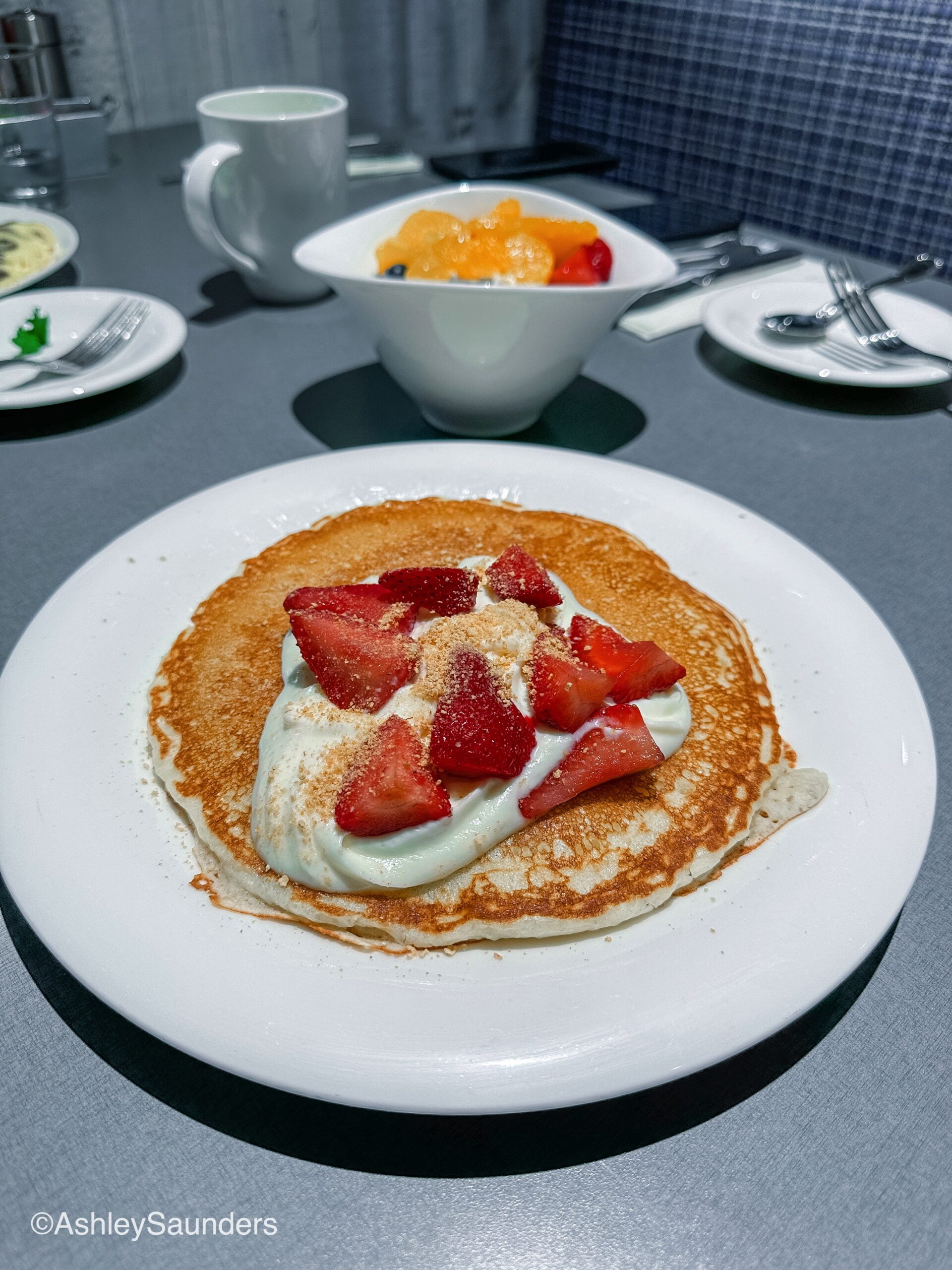 Coconut Orange Overnight Oats
For those looking for something a little healthier, these oats are a great pick. Another filling meal with chia seeds, fresh berries, and lots of flavor.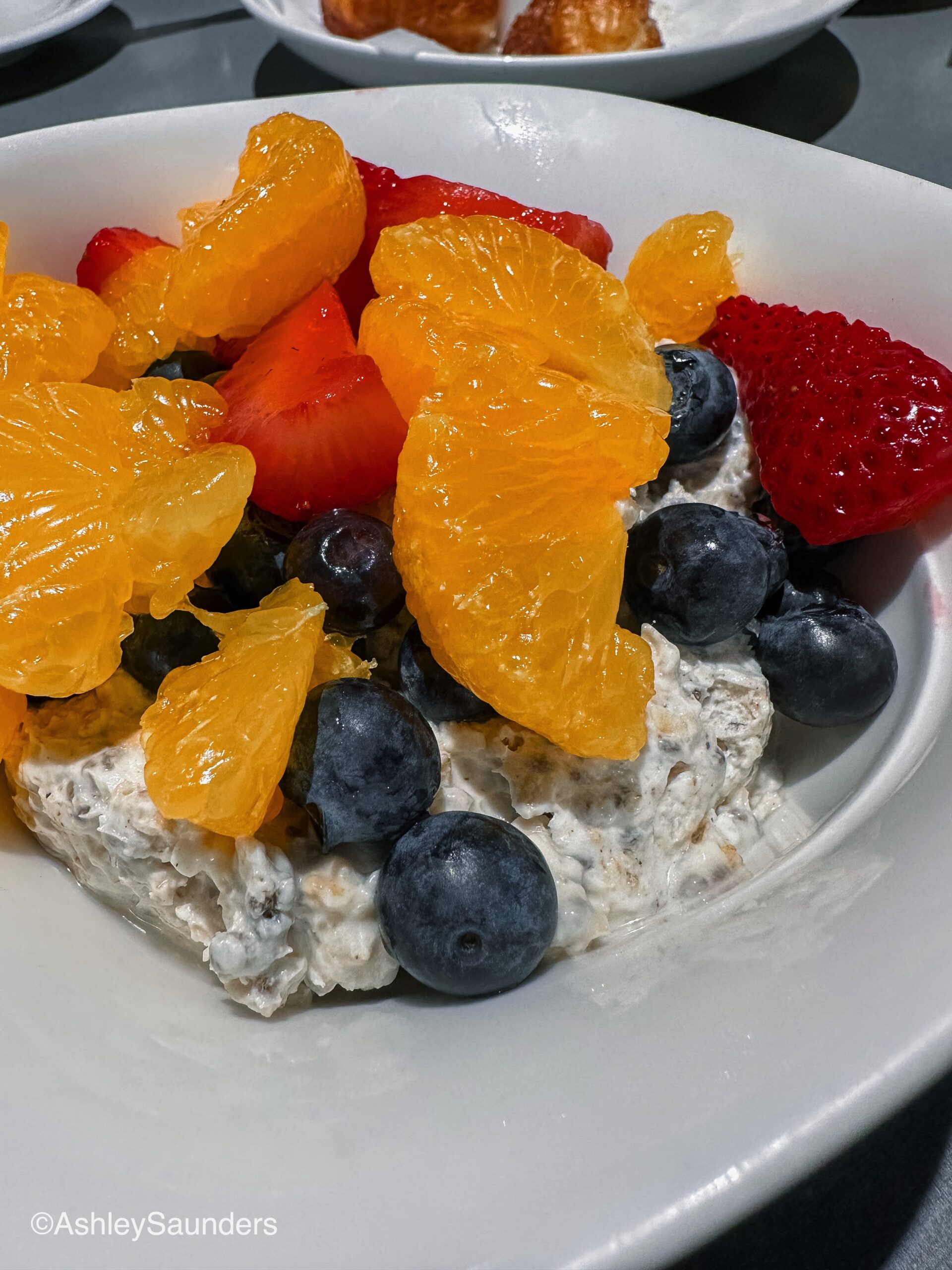 Mushroom, Onion, & Gruyere Omelet
This massive omelet is packed with mushrooms, cheese, and onions (although I opted for no onion). The hash browns are included as a side.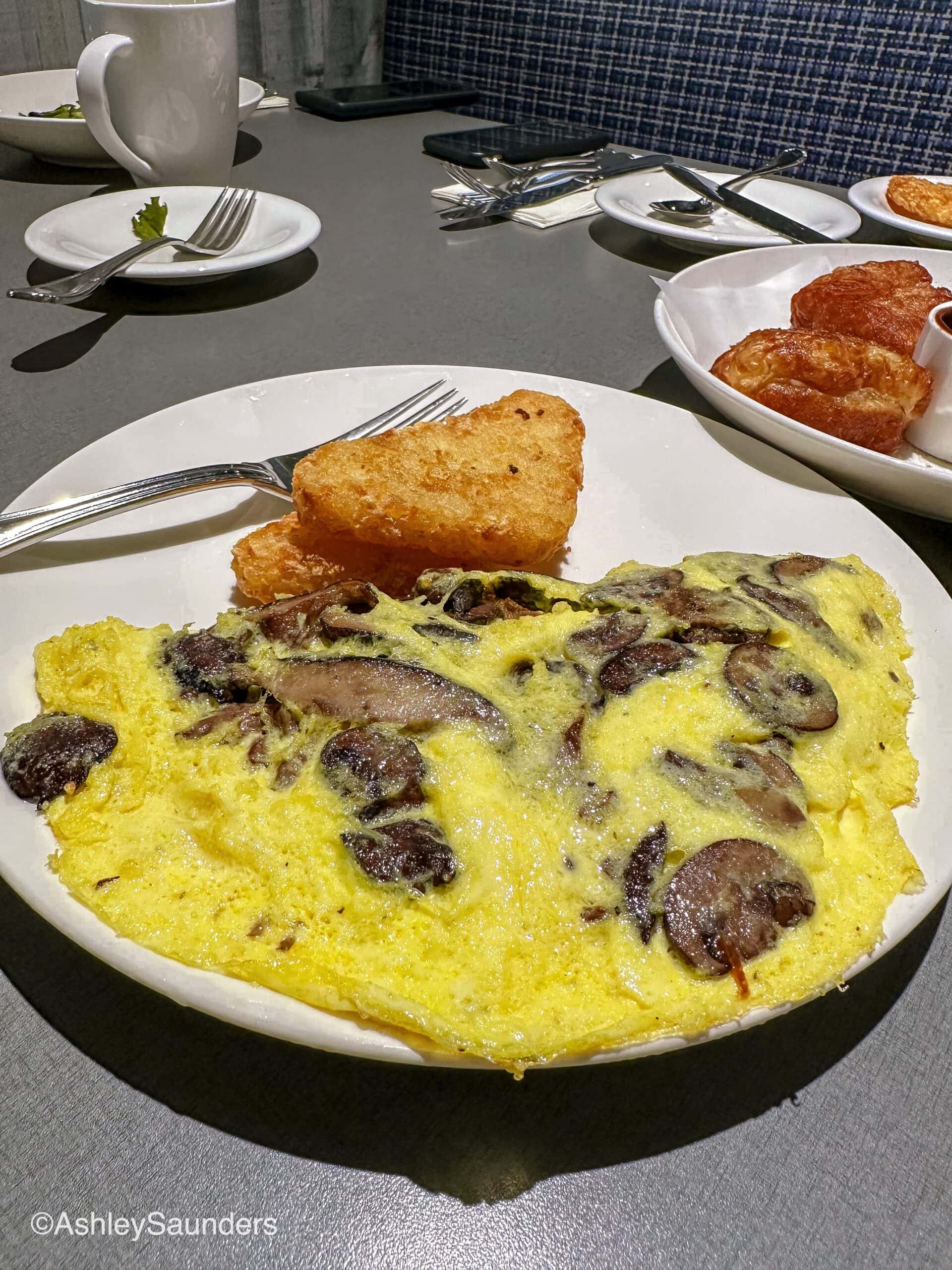 Stacks Breakfast Sandwich
This normally comes with fried eggs as well but like I mentioned, my kid is not a fan. Despite missing the eggs, this sandwich was toasted to perfection with thick cut bacon, fresh tomatoes, and was an overall pleaser.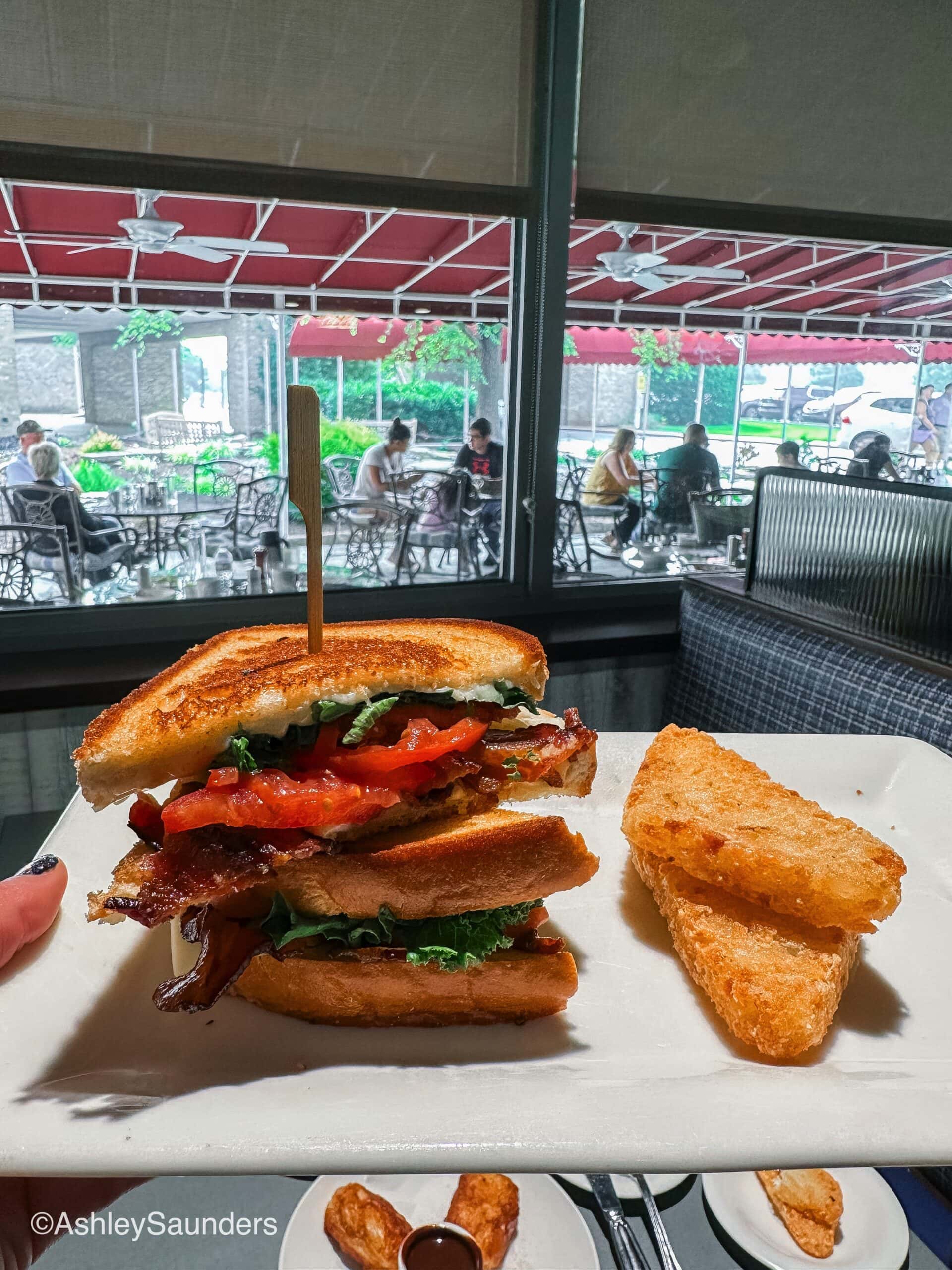 Vanilla Steamer
Made in partnership with Milton Hershey School Students, this is a special drink available at Stacks. There are also espressos, hot chocolates, and cocktails.
STACKS Restaurant Know Before You Go
Does Stacks take reservations? Stacks Restaurant does not take reservations. However there is a walk-up waiting list if they are busy. They will add your name to a list and text you when the table is ready.
Can I use my Hersheypark Season Passholder Discount at Stacks? YES! Your Hersheypark Season Pass does give you a discount at Stacks.
Can I charge the bill to my Hershey Lodge room? Yes. If you want to charge your room, just let your server know in advance.
Is there indoor and outdoor seating available? Stacks features both indoor and outdoor seating.
Stacks Hours of Operation: Stacks is open daily, serving both breakfast and lunch menu items from 7am – 2pm.
For more information visit Hershey Lodge.
Overall Thoughts On Stacks Restaurant at Hershey Lodge
Hershey Lodge is our top pick for hotels in the Hershey PA area. In my opinion it can't be beat with its indoor and outdoor pools, spacious rooms, and dining options. Stacks is a solid addition to the lineup that boasts Fire & Grain and the Revelry. If you are staying at Hershey Lodge it should be on your list of places to eat. We all really enjoyed our picks from the menu and are looking forward to going back and trying out the lunch options. The only real complaint was that the space isn't the largest, which makes seating larger parties a bit more difficult. Hopefully if it continues to be as popular as it was this past weekend they will look into ways to expand the seating area.