A wickedly naughty road trip adventure, Joy Ride is a genuinely funny film that will make you laugh-out-loud while tugging at some heartstrings.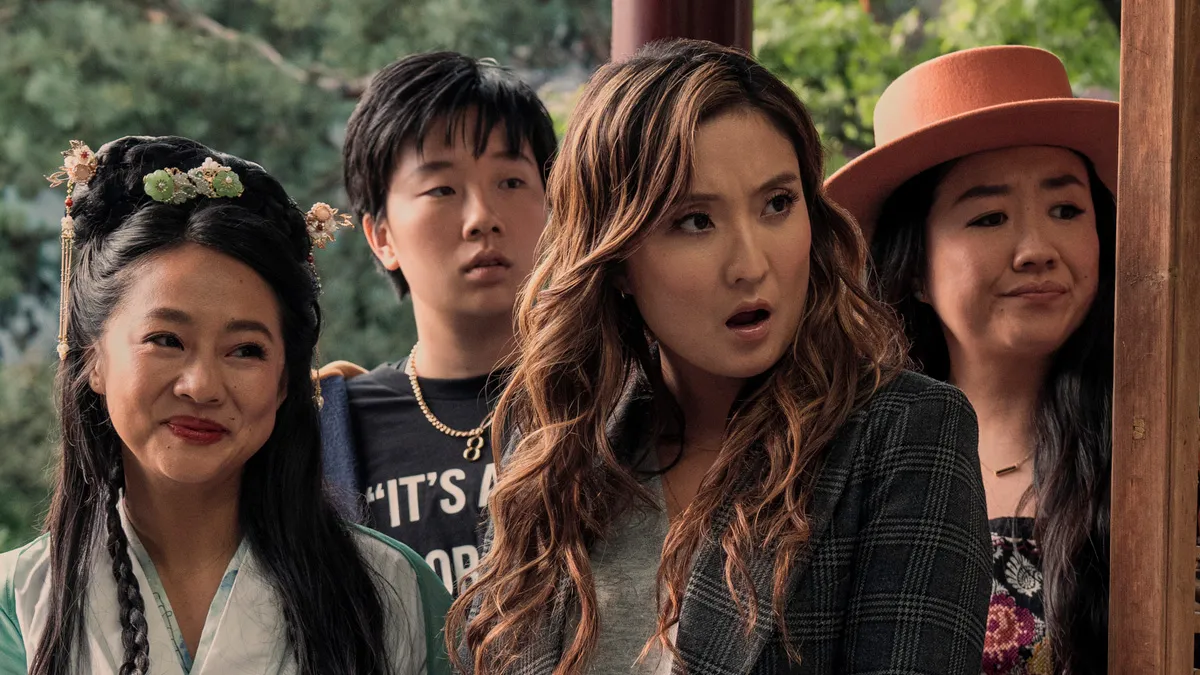 Joy Ride Movie Review
Growing up as the only Chinese American girls in their town, Audrey (Ashley Park) and Lolo (Sherry Cola) have been best friends since childhood. Audrey, who was adopted from China by white parents, grew up to be an overachiever on her way to becoming a big shot lawyer. Lolo on the other hand, is a free spirited artist who is the opposite of Audrey in almost every way. When Audrey is asked to travel to China by her firm to close a deal, Lolo goes to act as her translator, bringing along her cousin Deadeye (Sabrina Wu). Once in China, they meet up with Audrey's college best friend Kat (Stephanie Hsu), a famous actress who pretends to be someone she's not. Although this is a work trip for Audrey, things go from professional to rowdy in ways none of them could have expected.
Director Adele Lim along with co-writers Cherry Chevapravatdumrong and Teresa Hsiao have created a wickedly fun road trip film with a great ensemble cast. This is a movie that isn't afraid to be both raunchy and heartfelt, as it goes from one insane situation to the next all while tackling racial microaggressions, identity, and the changing landscape of adult friendships. Thankfully, it more than earns its R rating without getting so distracted by being over the top that it forgets to tell a story.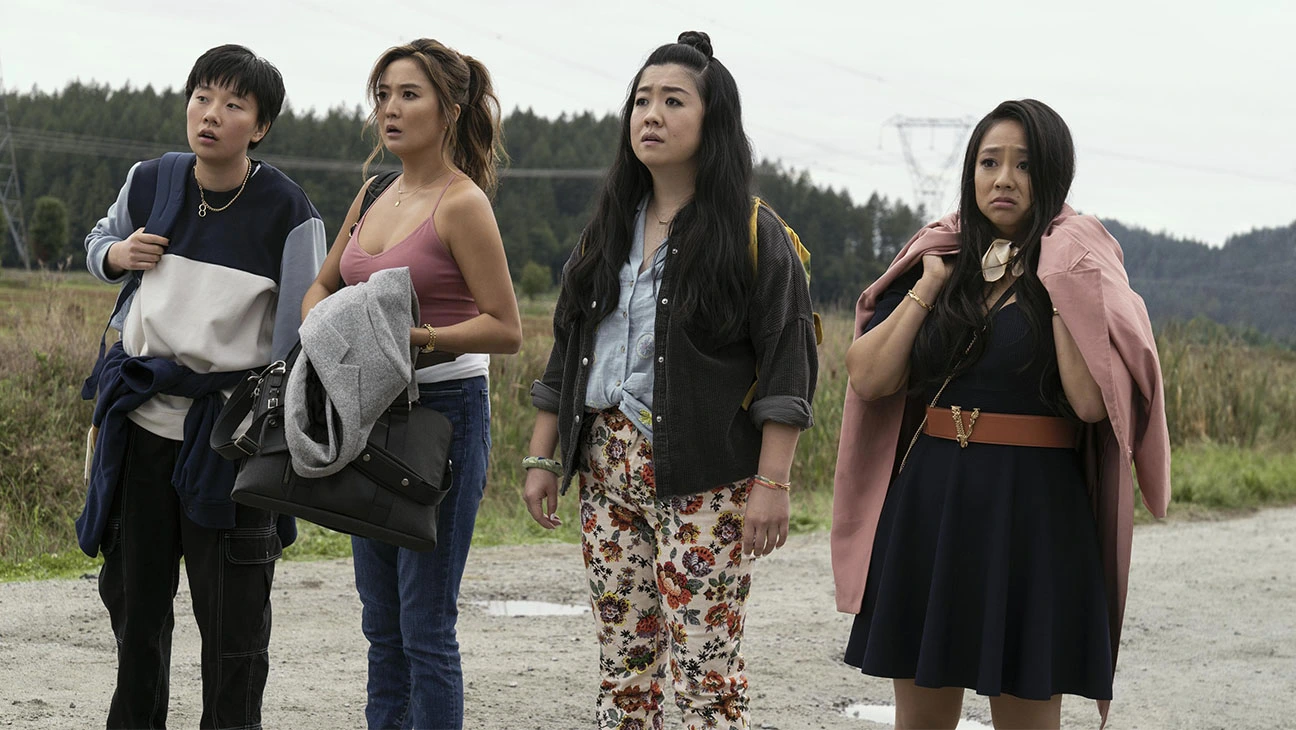 Joy Ride is both naughty and dirty as it is touching and sincere. It Is a story that on the surface is chaotic and wild but underneath is also personal. Lim, Hsiao, and Chevapravatdumrong handled it all beautifully, pulling back on the rowdy moments to allow the heart of the film shine at just the right moments. This film has a lot to say about friendship, acceptance, identity, and the microagressions non-white Americans face everyday. Having grown up in a white household, Audrey has always felt like an outsider everywhere she goes, even within the Asian community. Whereas Lolo knows exactly who she is and doesn't really care what anyone else expects of her. It's Lolo's fiercely unapologetic side that helps Audrey learn what accepting yourself truly means. As Audrey struggles with her identity as things surface from her past, the filmmakers give her room to explore these new aspects of her life. The story ensures that these experiences add to instead of subtract from her sense of self.
Story aside, the cast chemistry is great, with each playing off the other for endlessly funny results. In the first act of the film, Audrey is clearly uptight about everything, her job, her love life, and even her free time. Everything is about hustling for her. Her strict rules for herself and her friends break down throughout the film, feeding the conflict which ultimately resolves in a predictable way. Not that that is a bad thing, in fact it is nice to see female friendships that are allowed to travel the emotional spectrum while still supporting one another. This is what real friendship looks like and road trips bring out the best and worst in all of us…plus or minus the hard drugs and intimate encounters of course. Park does an incredible job with balancing her character's complex personality and reactions to situations.
The rest of the cast is equally dynamic. Cola delivers Lolo's line with ease, never missing a beat. Whether she is making a face at Park's Audrey or hysterically mimicking bedroom sounds, Cola is incredible. Kudos to her scene partners for not ruining every take with laughter. I would've struggled. Wu is another standout as Deadeye who is unpredictable in the best ways. Finally there is Hsu who continues to show how amazing of an actress she is. Watching her character's lies come to surface as her composure slowly breaks down is one of the biggest treats of the whole film. Hsu is a scene stealer in a cast of scene stealers.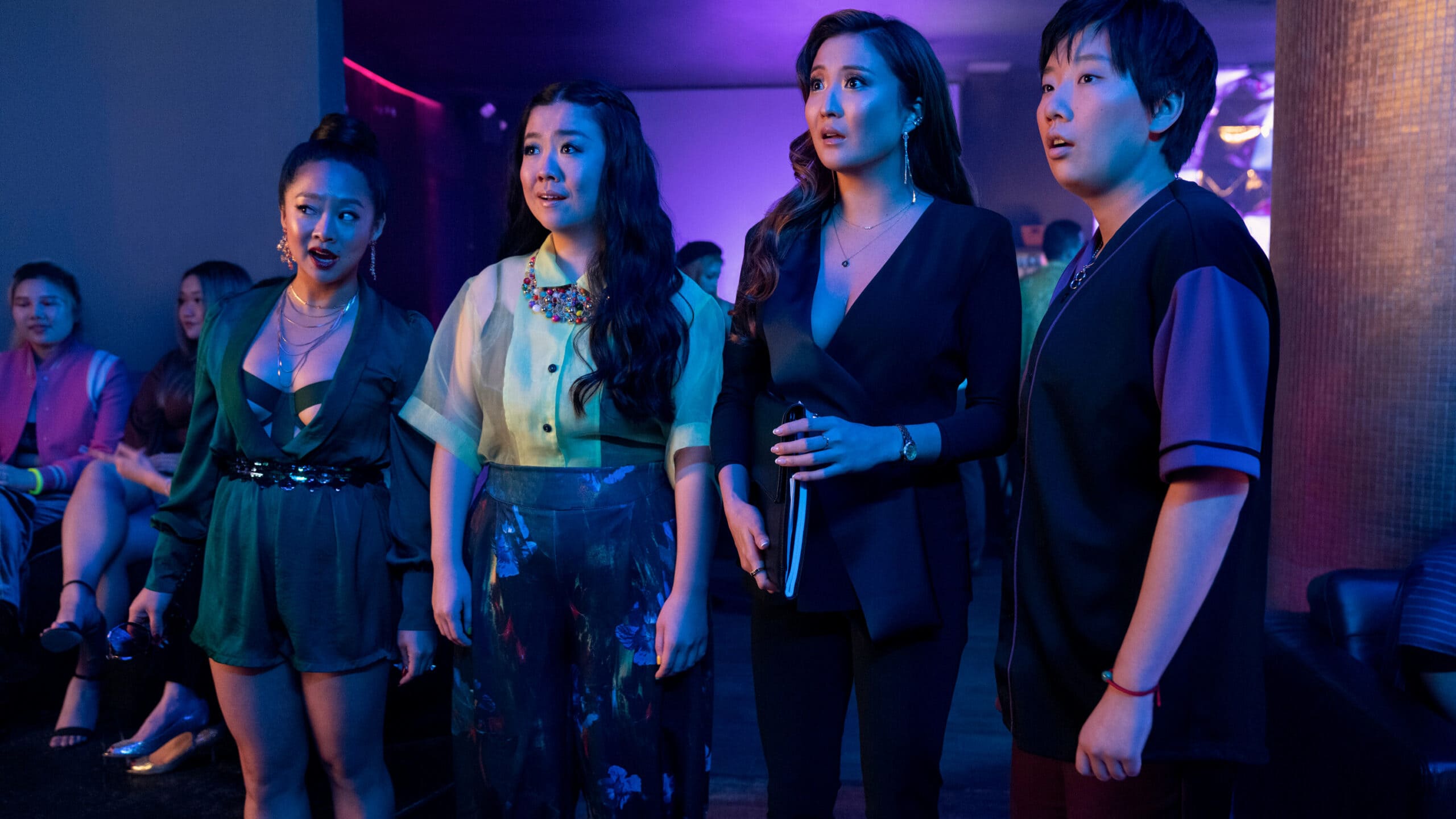 There are several standout set pieces that will have audiences in tears from laughter. I'm sure I missed a few things because I could not stop laughing. One of the wildest scenes involves a train, a random American drug dealer, and some creative ways to keep from getting arrested. Then there is a dance number that doubles as a music video with some erm revealing moments. Not to mention some basketball players who get caught up in the outrageousness of this work trip.
Ultimately, Joy Ride is a must-watch movie for any fan of the R-rated comedy genre. This one's for the girls who have known each other for years, ride or die best friends, or anyone looking for a rowdy good time at the theater. It's hilarious and naughty, unashamed to go there, while still delivering a resonating story about friendship and acceptance. Set up as a standalone film, I wouldn't mind going on another joy ride with these women.
Joy Ride is now in theaters. The film is rated R for strong and crude sexual content, language throughout, drug content and brief graphic nudity with a runtime of 95 minutes.