A hero is laid to rest with only two to mourn him. Fury is blamed for Hill's murder and gets some help from a familiar face from the past. Gravik is after the Harvest, DNA that will make him unstoppable. Fury prepares for his final fight against the radical Skrulls. Let's get into episode 5 with this Secret Invasion episode 5 easter eggs and breakdown.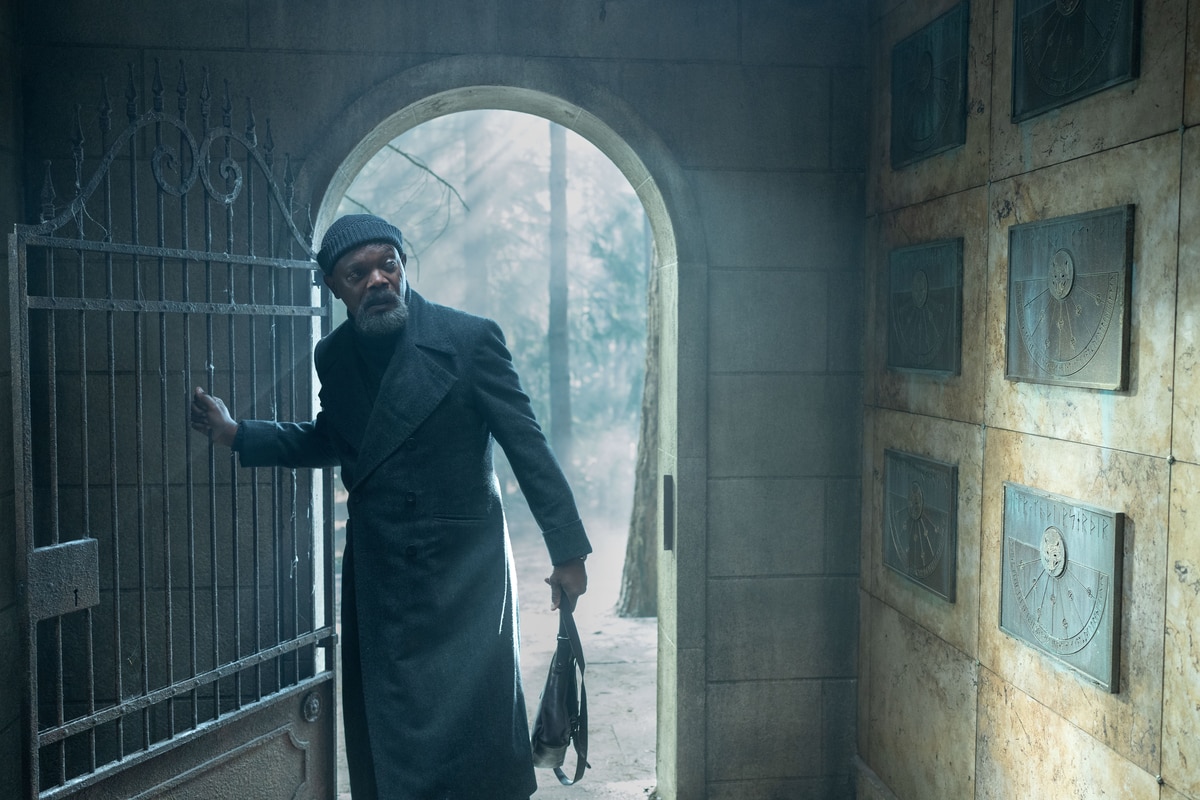 Secret Invasion Episode 5 Easter Eggs & Breakdown
President Ritson is wheeled into the hospital, gravely injured, as Fury tells him it was not the Russians. He also says do not trust Colonel Rhodes. Ritson doesn't respond.
The news is playing on the television, claiming that Ritson was saved by a shape-shifting alien. They show a picture of Talos helping Ritson. Fury grabs a chair and sets up a one man guard in the hospital.
Gravik and his operatives meet. He is angry that Ritson is still alive. Pagon questions why they should trust Gravik. He also reveals that Fury has hidden The Avengers' DNA somewhere. Gravik kills Pagon then orders the Skrulls to send people to Varra's house to kill her too.
On the phone with Rhodey, Gravik tells him to keep Ritson alive and to make sure he knows that the attack was thanks to both Russians and the Skrulls. Raava (Rhodey) is shocked. But Gravik believes Fury won't let innocent Skrulls die.
RELATED: Secret Invasion Episode 4 Easter Eggs & Breakdown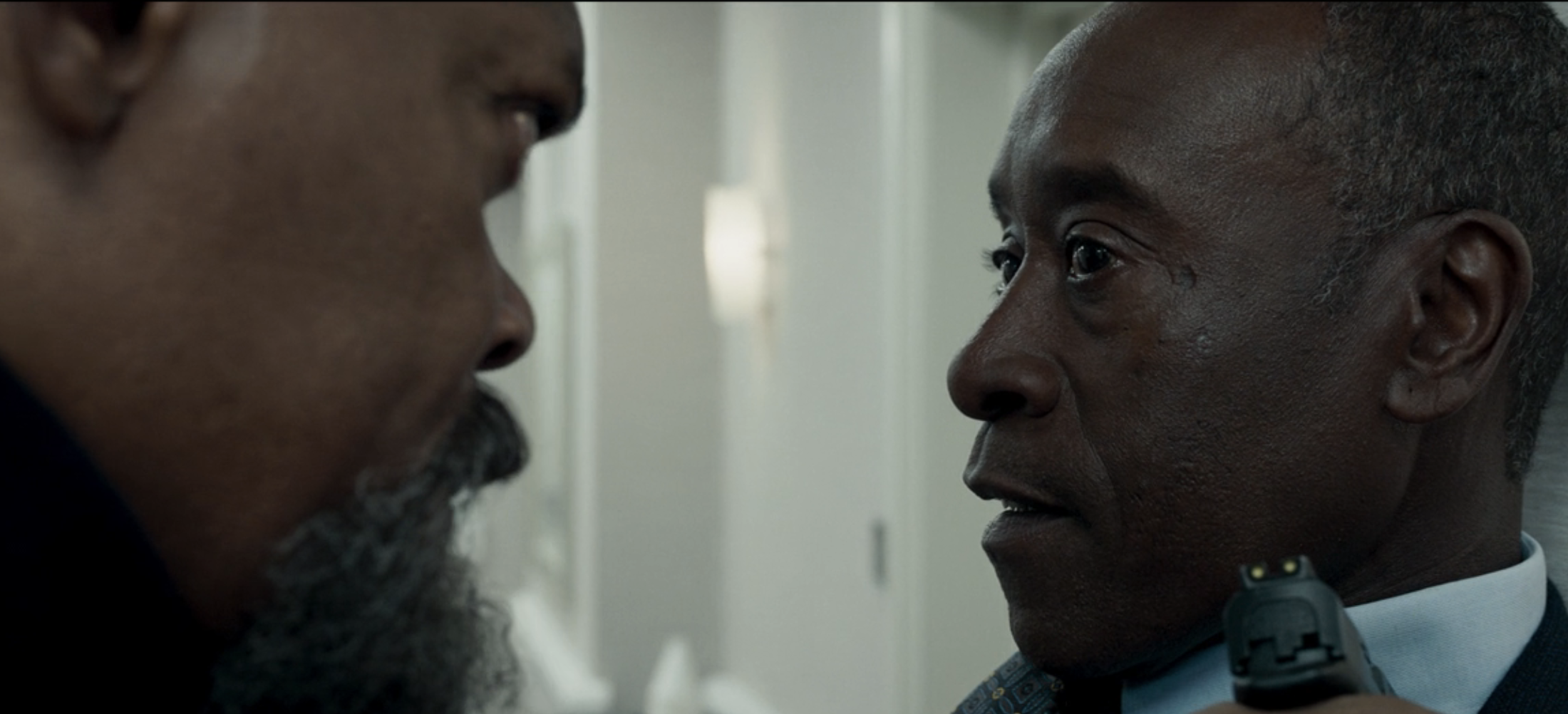 At the hospital, Fury confronts Rhodey. Rhodey reveals he has released the footage to every news outlet across the world that shows Fury killing Maria Hill.
Sonya asks Director Weatherby for the location for Dr. Rosa Dalton. Dalton along with her husband Victor are the scientists responsible for helping Gravik create the machine that turns them int Super Skrulls. She shoots him to reveal his true nature.
Back at New Skrullos, Beto and the others attack Gravik trying to kill him. He overpowers them in his Skrull form and kills Beto.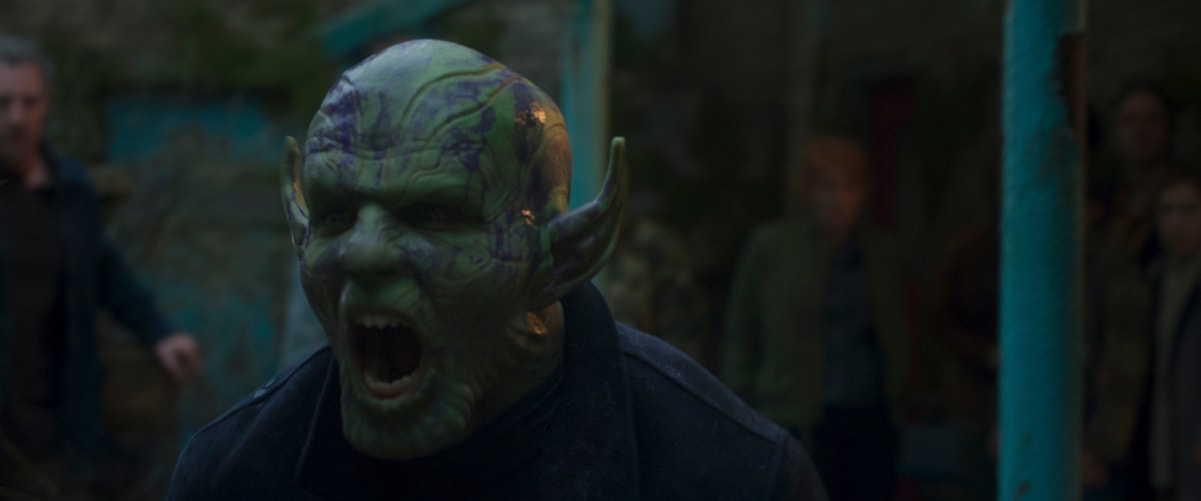 Fury heads to a safe house in Brixton where G'iah is waiting for him. She tells him Gravik only stole a few samples of DNA because he couldn't find what he was looking for- The Harvest. The Harvest is presumably the Avengers' DNA samples mentioned earlier. Fury leaves to go to Finland.
Sonya finds Dr. Dalton and questions her about the machine she built for Gravik. After taking some of the research, she torches the laboratory and kills Victor, who is a Skrull.
G'iah takes Talos' body to Varra.
In the hospital, Rhodey presents Ritson with evidence that the Skrulls and Russians are working together. He wants Ritson to strike now, which would start WWIII.
Gravik calls Fury. He will call off his war if Fury delivers the Harvest to him.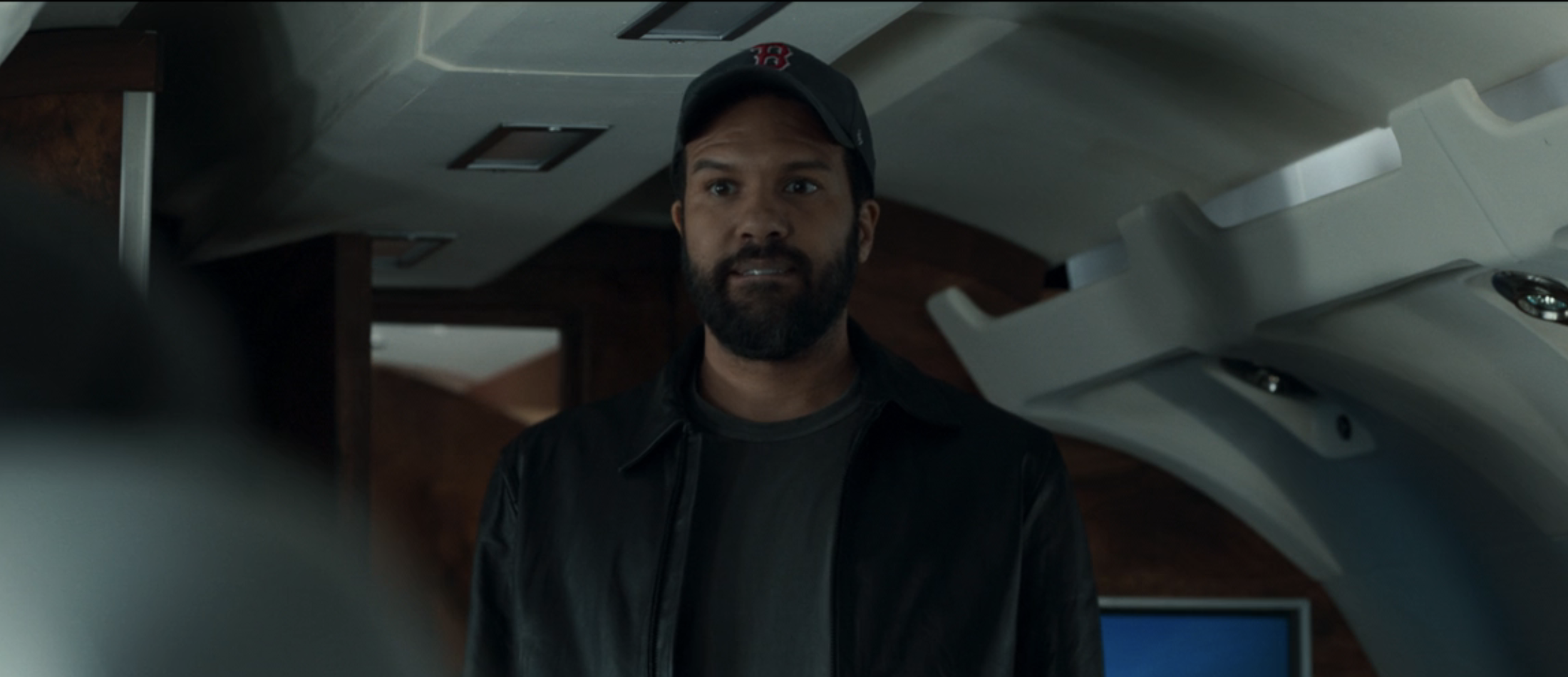 Fury boards a plane to Finland. He is greeted by Rick Mason (O-T Fagbenle), the same man who helped Natasha in Black Widow. Fury wishes he was on a helicarrier instead of the plane.
Varra and G'iah lay Talos to rest. G'iah places her mother's ring on Talos' body. Gravik's forces arrive and the two fight their way to safety.
Fury uses the Widow's Veil to get through the airport as Mr. Kerhonen. The veil is the same face-changing technology used by Black Widow in several films including Captain America The Winter Soldier. This is the older version of the veil, a newer one exists that can change your whole body.
Sonya picks him up. She didn't realize Rhodey was also a Skrull.
Fury explains nearly every Avenger spilled blood in the Battle of Earth, including Carol Danvers. He sent some Skrulls in to collect that DNA. This included Gravik.
They visit Fury's Grave… one of them. Considering the one seen at the end of Winter Soldier is not in Finland. The vial containing the Avengers' DNA is inside the headstone. Inside the crypt Fury gets ready for a fight with Gravik. He puts on his eyepatch and makes a call- it's time. Let's finish this.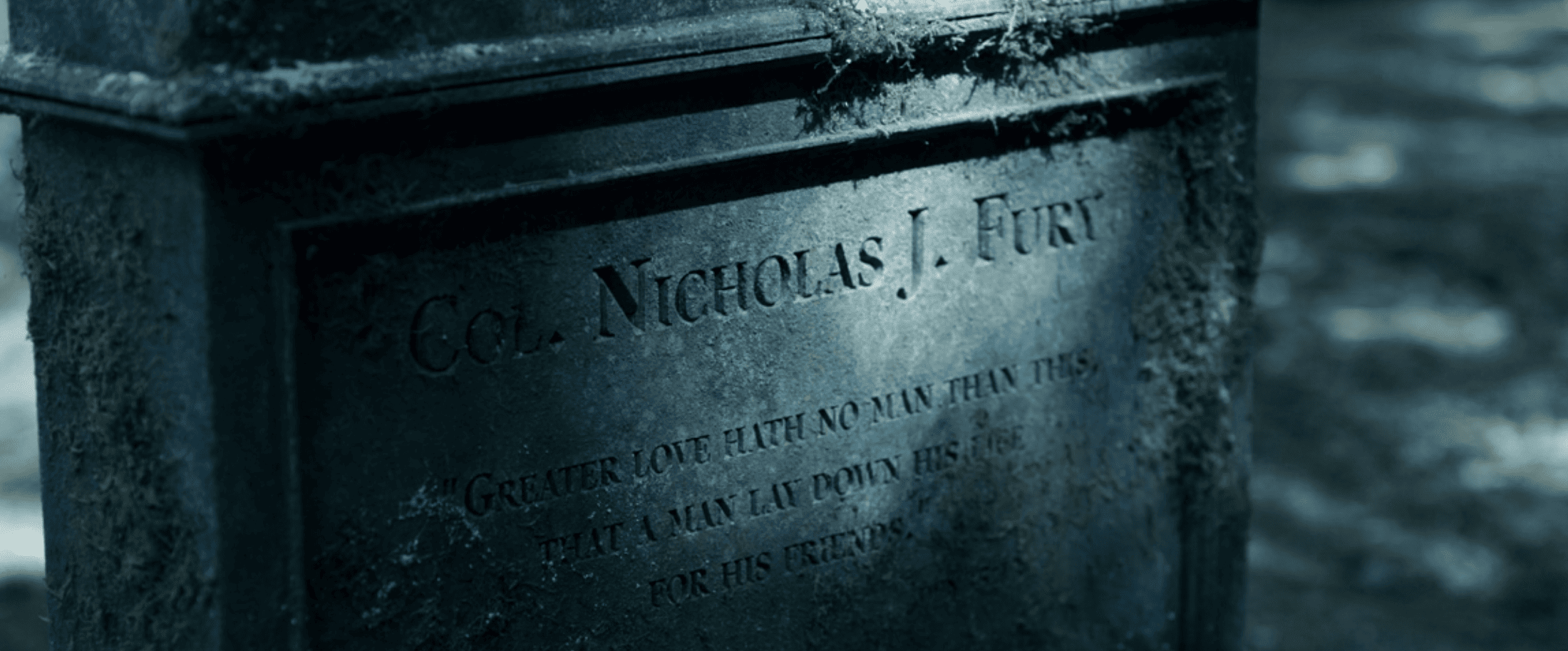 Episodes 1-5 of Secret Invasion are now streaming on Disney+.