One of my favorite ways to escape reality is to relax with friends, sipping on a glass of wine.
Of course now that I have children those days are few and far between. We still love going to wineries but more often then not we have our kids with us. There are a few wineries that are kid friendly but they really don't have much for the kids to do. As parents we all know that when our kids are bored of a place it's time to go! Others aren't anti child but you definitely get that look of disdain. What can you do?
Virginia is one of the top ten wine producing states in the country. So we are fortunate enough to have many wineries within a stones throw of our home. I might be biased but the Virginia landscape makes these wineries absolutely gorgeous and Early Mountain was no exception. My family and I were honored to be invited to Early Mountain Vineyards premier opening weekend, by fellow Virginia bloggers from DC Wine Week.
The Main Building
We were greeted by Peter and I was soon introduced to Erich, director of communications. Erich showed me around the grounds, telling me about all the renovations and upcoming projects. Inside the main building there is a long tasting bar, living room type seating complete with an indoor fireplace and a charming, spacious event hall.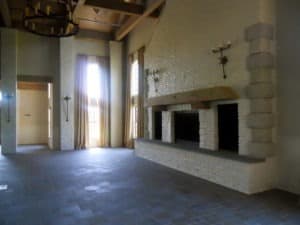 Love the stonework and high ceilings in the event hall.
The marketplace is stocked with local wines, food, and even goodies for both kids and dogs! Being a health food advocate, I was pleased that they offer fresh ingredients and even a few organic dishes. Early Mountains is very environmentally conscious. The staff was cleaning with Seventh Generation sprays (a product I use myself) and they had set up a cork recycling station. A lot of the wood used throughout the building was reclaimed, adding to the classic look of the place.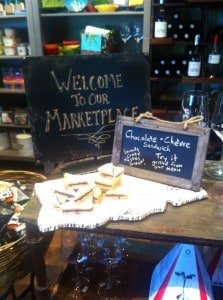 Based on past experiences, my husband and I wondered if family friendly really meant family friendly. True to claim they are kid friendly. They have set up a section just for kids including crayons, coloring sheets, and games. Outside on the grounds there are garden games and bubbles (my kids personal favorite!)
Outside, there is a beautiful stone fireplace on the terrace and several group areas with individual fire pits. Perfect place to hangout with family and friends. You can even bring your four-legged best friend to play.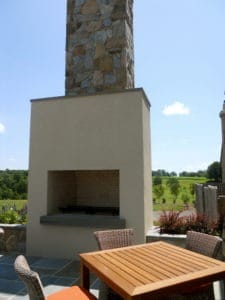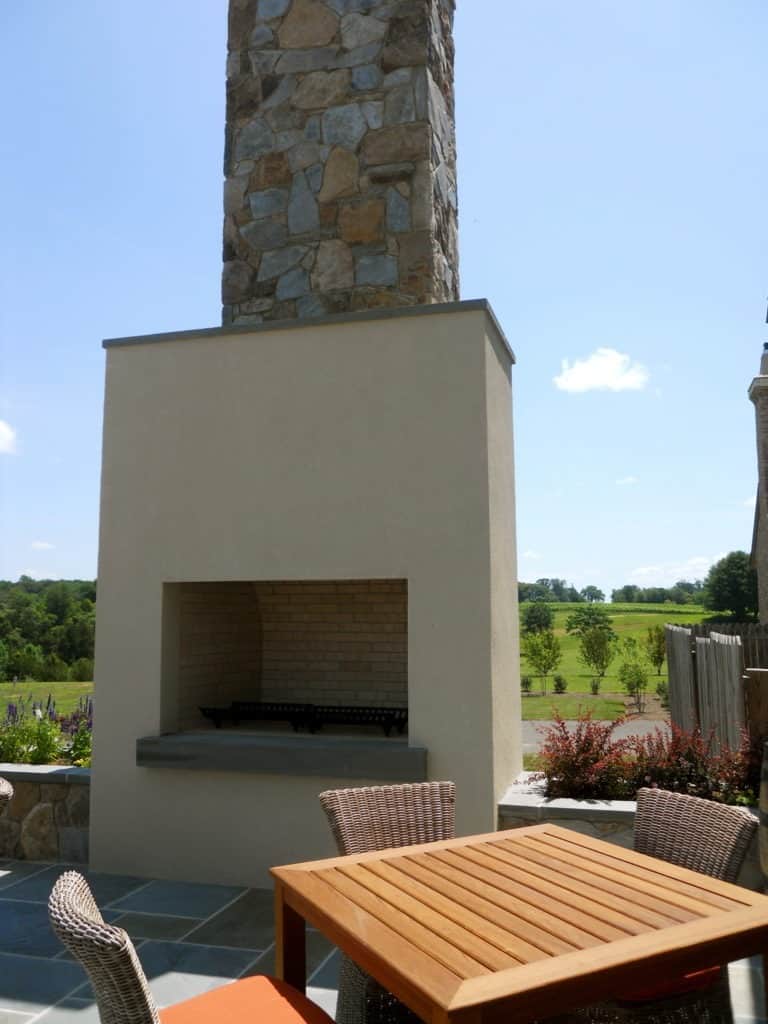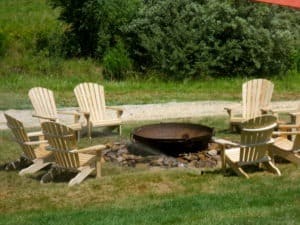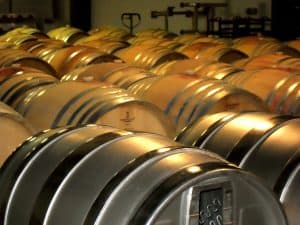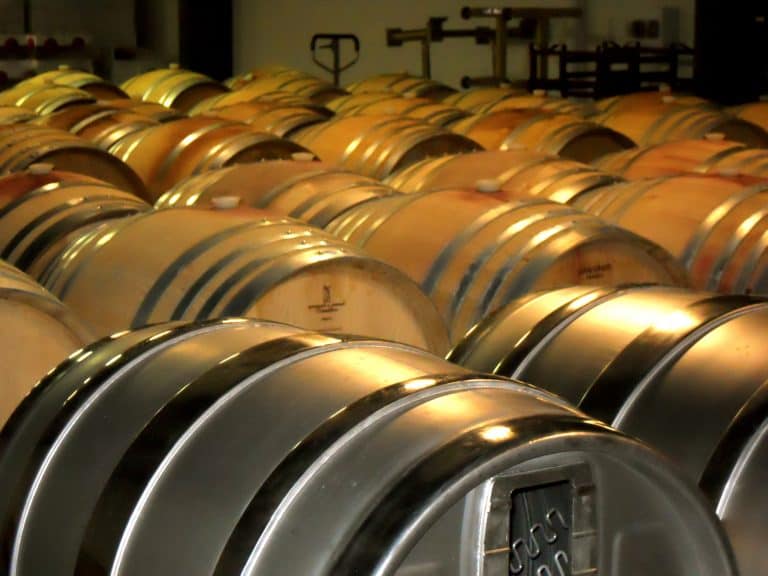 Early Mountain makes and bottles their own wine on site. It was an awesome experience to learn about the whole process. Thanks Frantz!
The grounds themselves are grand and the atmosphere is relaxing. Virginia is rich in history, with a battlefield in almost every county. I love history and was curious how the owners came up with the name. Early Mountain is named for Joseph Early, a Lt. in General George Washington's army, who owned the land back in 1776. General Washington stayed as a guest of Early's and it is that spirit of hospitality that the owners extend to all their guests.
The land is nestled at the foot of the Blue Ridge Mountains. The view is absolutely beautiful.
After visiting my husband and I told our best friends we had to plan a weekend to go back. I am also planning a girls only trip down for my close friends. That is what is great about Early Mountain, you can enjoy the vineyard with or without your children. If you are in Virginia or planning a trip to the state you have to include a stop at Early Mountain!
I recommend enjoying a glass of Early Mountain's Pinot Gris.
**For more information about Early Mountain you can visit their website, like them on Facebook, and follow them on Twitter.**