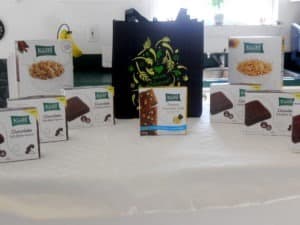 When it comes to feeding my children, everyone who knows me knows I am all about nutrition. Over the past weekend I had a Kashi Sampling party at my house to try out some of their new good for you snacks. This party included Honey Sunshine and Cinnamon Harvest Cereals, Banana and Chocolate Chip Soft 'n' Chewy Bars, and the Soft Baked Chocolate Squares. I want to thank Green Moms Meet and Kashi for sending me all these great products to sample with my mom friends and their kids.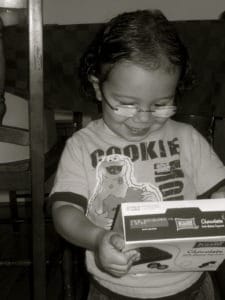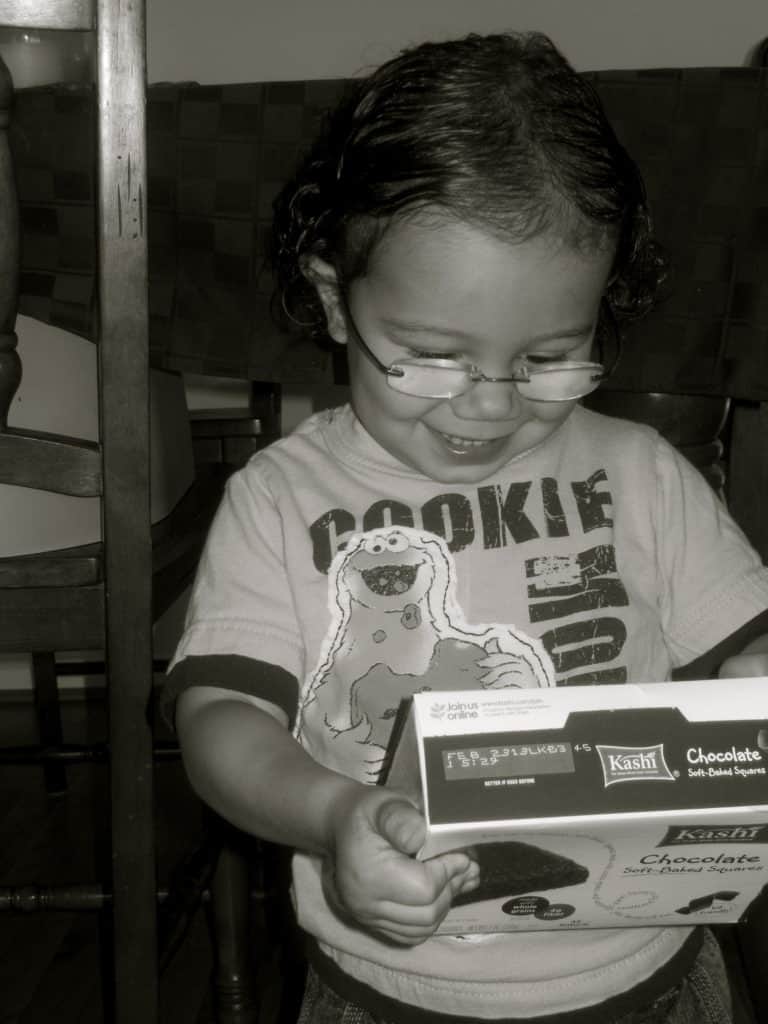 My Cookie Monster was excited to dig into these yummy bars.

The kids loved the snacks and the cereals. One of my friends made sure I knew that her picky daughter was loving the chocolate bars and asked for seconds. I love when that happens! Picky eaters are always the best testers, since they have such a refined pallet or so they think! What the kids didn't know (and I am not inclined to tell them) is that these bars "are made with good-for-you ingredients like seven whole grains, sweet potatoes and black beans. And with natural sweetness from agave, 4g of fiber and 300mg of ALA omega-3." But I couldn't let the kids have all the fun, we need chocolate too! While the kids enjoyed their snacks I made a special little treat for the moms.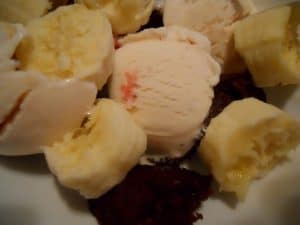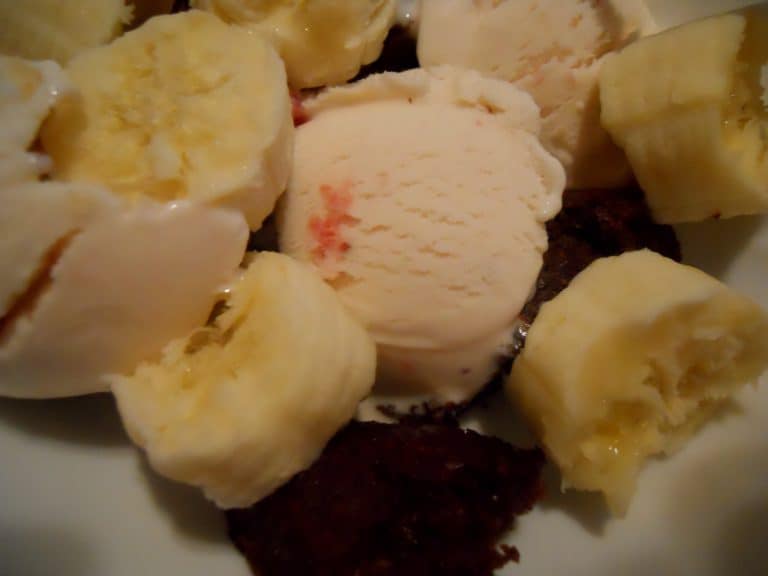 For these sundaes I warmed up the chocolate squares and topped them with frozen greek yogurt or ice cream with bananas. Looking at this picture makes me want to go make another one!
While the kids ate and played, we discussed ways to get more nutritious foods into not only our children's diet but ours as well. The best thing tip any parent can follow is lead by example. If you want your children to eat healthy then you need to eat healthy too. Trying to pass off carrots and hummus to your son while you are inhaling chips is not sending the right message. For on the go snacks you can't go wrong with the chocolate squares or the banana bars. The best thing about these new Kashi products is the added nutrients of foods like black beans, sweet potatoes, and pumpkin. And don't worry if you or your children aren't a fan of these, I personally do not like pumpkin but I could not taste it all in the bars. Also, my daughter would pout and refuse to eat any bean but again, she couldn't taste them and I didn't offer to tell her. Whatever works right?
Bottom Line: All my moms left saying they were definitely going to purchase these products. I would definitely give them a try if you have not already, tasty and good for you, that is the perfect combination.
*I received these products for the purpose of testing them and sharing with friends. No monetary compensation was received and the opinions are my own.