When my husband first brought home my iPad I laughed and said what would I use this for? I have a computer and a phone, this is just a toy! If you saw me now, you would never think I was the same girl who said that. My iPad is like an extension of my body. I use it for work and for play. My issue went from what do I use this for to finding the perfect case. The first case I bought was cute and supposedly doubled as a stand. It worked maybe 20% of the time. The second case I bought was cute and it's stand feature worked maybe 30% of the time, maybe. I just need a case that works! Is that too much to ask?
Enter Domeo. They are an innovative company who understands that our iPads are not just another electronic. Studies show that iPads are mostly used at home and Domeo designed their cases with that fact in mind. Domeo is all about delivering maximum comfort and quality to your iPad experience.
Domeo iPad cases don't just protect your iPad they transform it.
When Domeo told me I could pick the case I wanted to review I felt like a kid in a toy store. It was hard to choose, but I finally decided on the Loft Folio. The multi-stand feature of the Loft makes it ideal for anything and everything I use my iPad to do. From the kitchen to the coffee shop this case is versatile and helps me get the job done. Not only does the Loft have some really amazing features but it is sturdy and able to withstand the attacks of even the roughest of 3 year old boys!
One of my favorite places to use my iPad is in the kitchen. If you are like me, you find all kinds of recipes on Pinterest and other websites. But taking your iPad into the kitchen can be a dangerous thing, at least for me, since I like to be messy when I cook! The Loft Folio takes my iPad off the counter and keeps it safe from any accidental spills and splatters.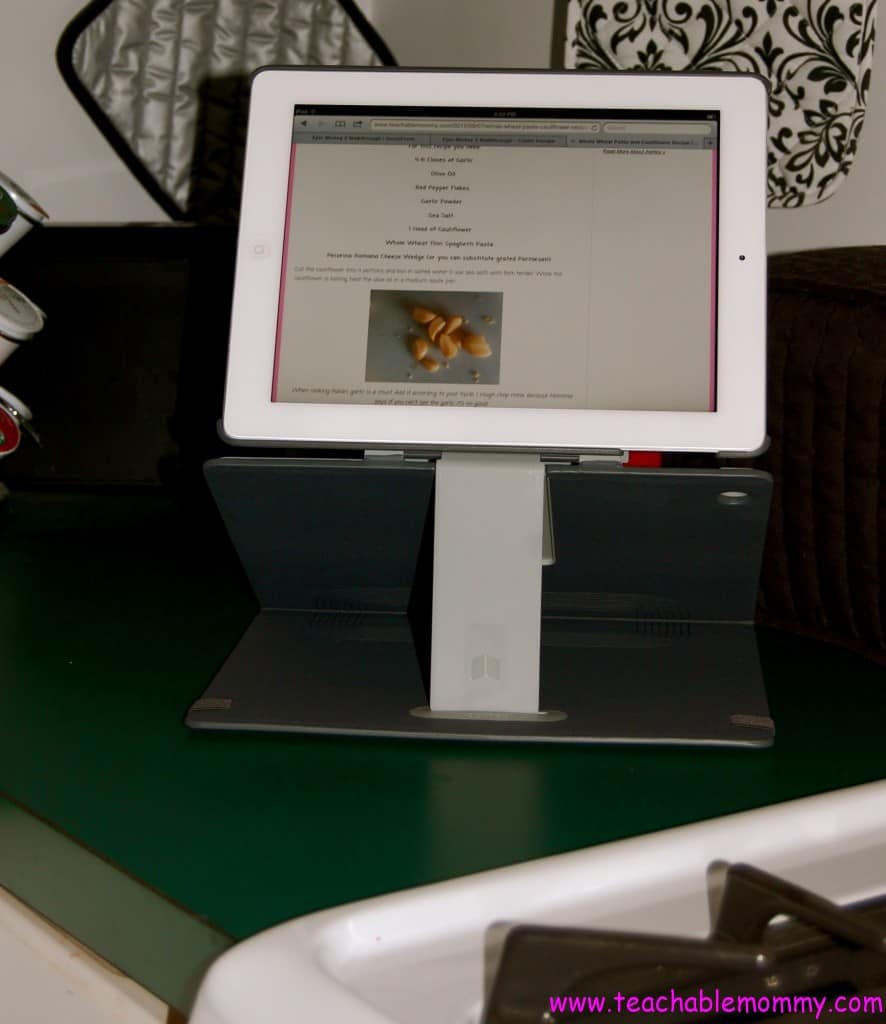 It is also nice not to have to stoop over to read a recipe.
My iPad is also my constant companion when I am playing (er I mean working…). Whether as a buddy to my MacBook at home or flying solo at Starbucks, I am always emailing, playing, and socializing on my iPad. The stability of the Loft Folio makes it easier to type on my iPad without having to worry about it falling down or getting knocked flat onto the table.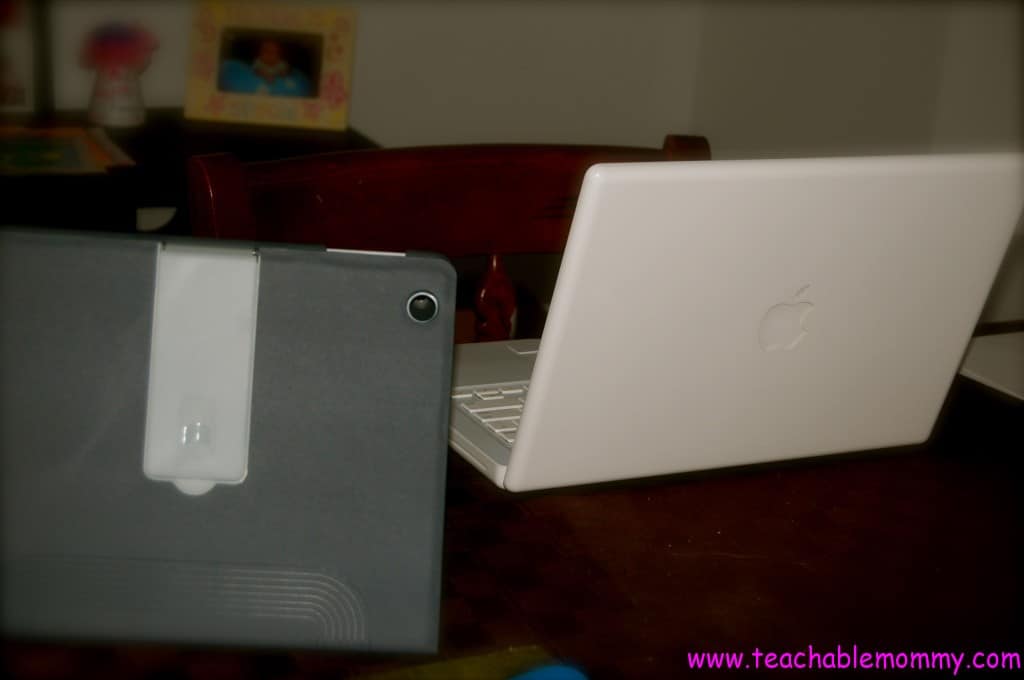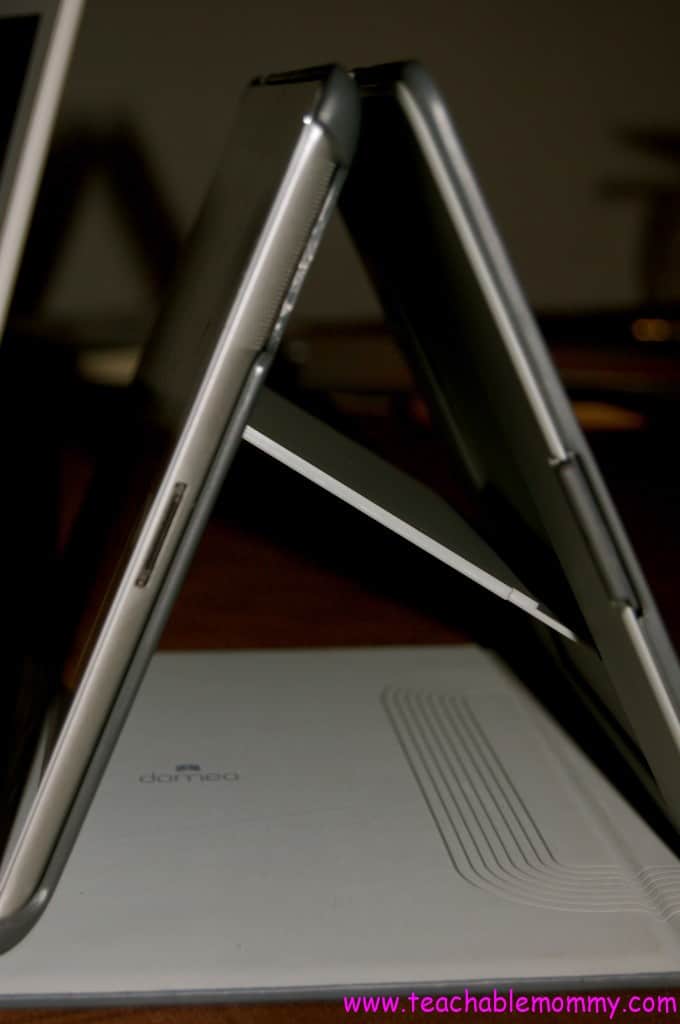 I love that it locks itself into place with a release lever to put it back down. I can't tell you how many times my old case would just decide to stop holding my iPad up. Not fun!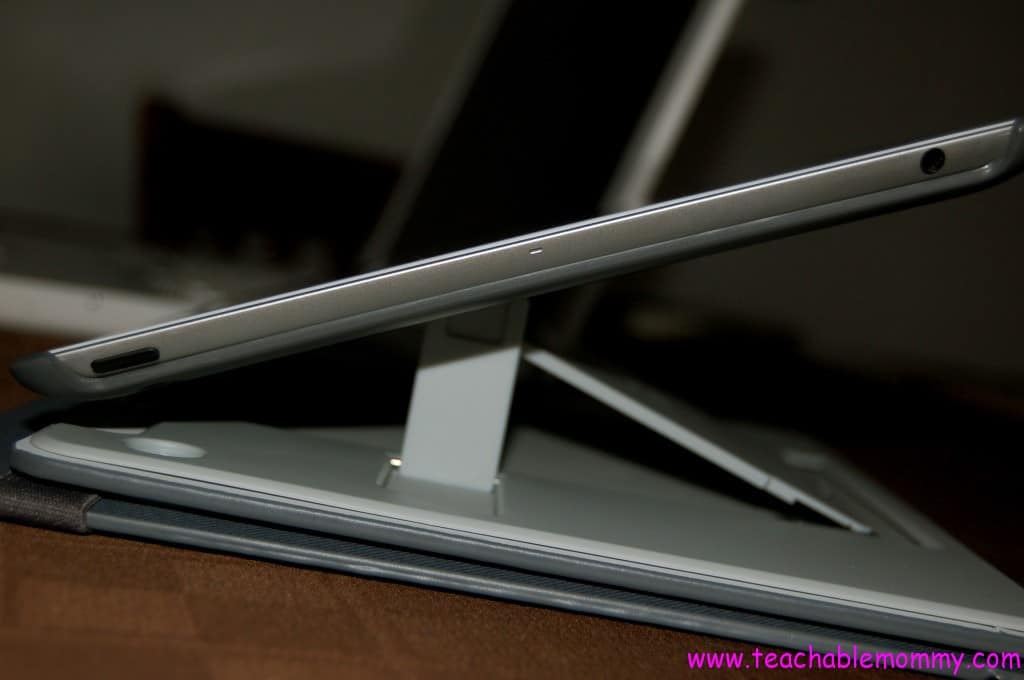 Domeo also designed a kickstand within the case. It offers additional stability when you are typing.
Bottom Line: I am loving the Loft Folio and I would recommend it to anyone looking for an iPad case!

Domeo also makes four other iPad cases: the Recliner Folio , Tri-Lounge, Grip Folio , and the Grip Mini Folio. Their entire line of cases are both unique and cutting edge. Each are designed to make your iPad fit into your worktime or playtime. If you need some help deciding which case is right for you, Domeo has a great tool just for that: Check it out http://www.domeoproducts.com/recommend/
***Have you picked a favorite case yet? Domeo is offering all my readers an exclusive deal: 20% off & free shipping just enter code TMB during checkout***

But wait that's not all! (I sound like an infomercial!) Domeo wants to giveaway one of their amazing cases. One (1) lucky winner will receive a Domeo iPad Case of their choosing. That's right Domeo is letting the winner choose which case they want! How great is that?
---
Giveaway Ends January 30th 2013
To enter: Leave a comment for each action below. Sharing and Tweeting can be done once a day during the giveaway period, just remember to come back and let me know you shared!
Visit Domeo Products and leave a comment telling me which case is your favorite and why
Like Domeo Products on Facebook
Like Teachable Mommy on Facebook
Follow Domeo Products on Twitter
Follow Me on Twitter
Follow Domeo Products on Pinterest
Follow Me on Pinterest
Signup for the RSS feed of Teachable Mommy
Tweet:

I just entered to #win an #iPad case from @domeoipadcases and @irishred02! https://www.withashleyandco.com/?p=1737

Share on Facebook
Add Domeo to your circles on Google+
Pin this post
---
GOOD LUCK!!
*This post is sponsored by Domeo. I received a free case for the purpose of this review. The winner will be chosen using Random.org and prize fulfillment is handled by Domeo. No monetary compensation was received and the opinions expressed are my own.