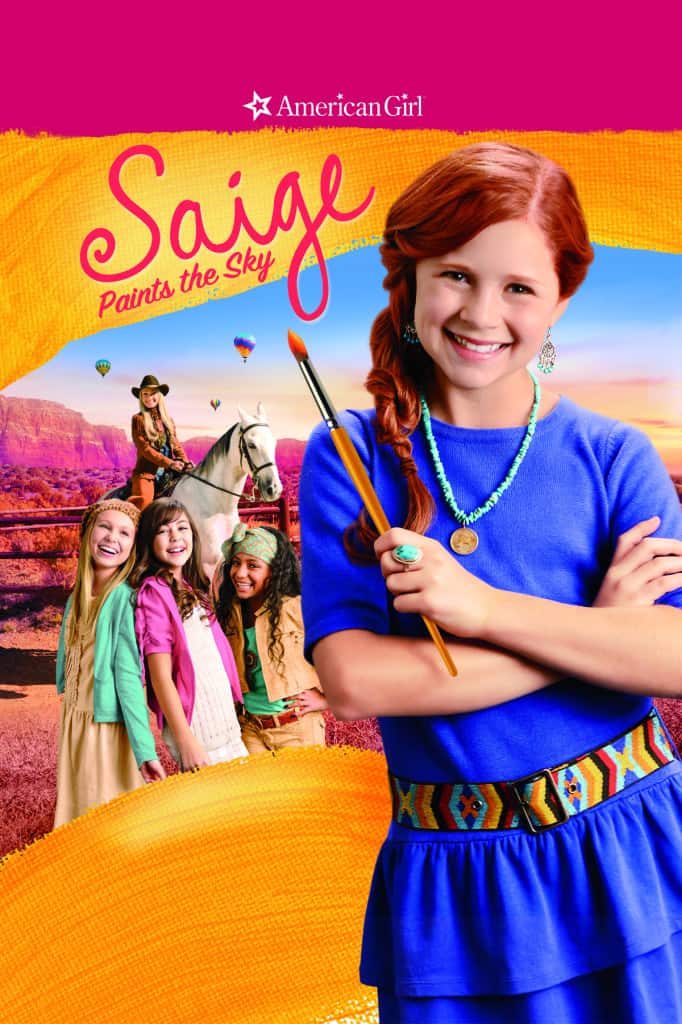 Grab your daughter and your favorite American Girl Doll and get ready to experience an all new movie: Saige Paints the Sky!
The 2013 Girl of the Year is staring in her own movie: Saige Paints the Sky. The movie follows Saige, the passionate young artist, as she sets out to save her school's art and music programs. As someone who loves the creative arts I am drawn to this story and the desire to rescue such important classes. Saige also goes through her best friend Tessa spending less time with her and more with another girl. I think we have all experienced something like that, and I know this is an issue my daughter will eventually go through. For support, Saige turns to her grandma Mimi who inspires her to take action. Can Saige find the courage to lead the fund-raising effort to start an after-school art program and save her friendship with Tessa? Heartwarming, empowering, and fun, it's a movie for every girl who has ever dreamed big.
To celebrate the debut of Saige Paints the Sky, American Girl is hosting special Movie Premiere Events at all of its retail stores nationwide, starting Friday, June 28, 2013. Moms, girls, and their  dolls will be among the first to see the Saige movie, enjoy related crafts, activities, and take home exclusive giveaways. Visit Saige's Page for a behind-the-scenes look at the upcoming film, including the movie trailer and video clips, cast and character bios, movie-related events, games, crafts, and much more.
Check out the trailer, and be prepared for your daughter to want to watch it over and over!
[quicktime]https://www.withashleyandco.com/wp-content/uploads/2013/06/AG-Saige-Trailer1.mov [/quicktime]
Saige Paints the Sky will be released on DVD and Blu-Ray July 2nd 2013 and airing Saturday, July 13, at 8/7C on NBC. Jane Seymour stars as Grandma Mimi, a well known artist and horsewoman and introducing Sidney Fullmer as the spirited Saige.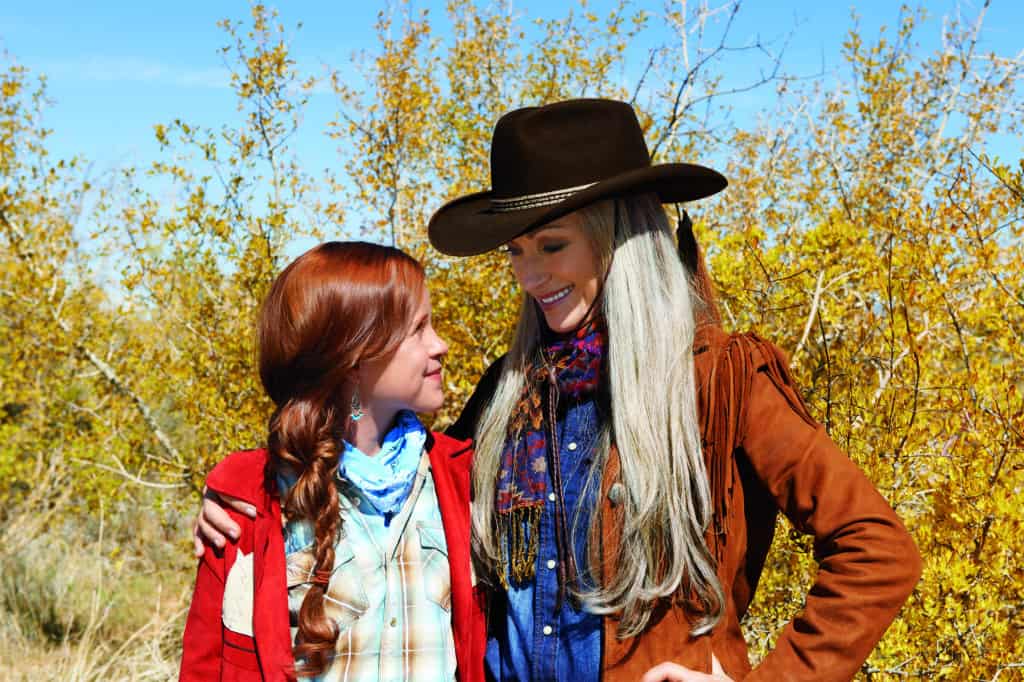 Mimi and Saige
We are counting down the days to the premiere event! I am just as excited as my daughter since I was also and American Girl fan as a girl. Naturally, my daughter has chosen a matching outfit for her and her doll. Poor mommy doesn't have a Zebra print dress but I think I can find something suitable to wear 😉
What about you: Does your daughter love American Girl or did you play with them as a child?