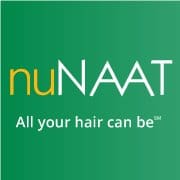 Ever since I had my son my hair has done some funny things. First it became dry, then greasy, and finally has settled on collecting buildup. For someone who went through life with great hair it has been frustrating to say the least. With the buildup issue the only way to counter it was to alternate between brands. I had given up on ever having normal hair again when I got in contact with nuNAAT.
My hair is wavy and color treated so I chose the Curly Hair Treatment product line; which is ideal for wavy, curly, and color treated hair. It is made with Cupuaçu Butter and Keratin ideal for getting the most out of my hair by eliminating frizz, moisturizing, increasing body, and defining curls. The collection includes shampoo, conditioner, leave-in conditioner, and an intensive hair mask. I was worried about using the leave in conditioner (when you have a buildup problem you don't want to add to it) but I trusted the professionals more than myself and gave it a try.
It has been a little over 2 weeks since I started using nuNAAT. And drumroll please… I am in love with their products! My hair is soft, smells nice, no weigh down, and best of all no buildup! The hair mask was a new product for me, I have never used one before. My hair was so soft and silky smooth I felt like a superstar. Even using the leave-in conditioner has not created a greasy feeling or buildup. nuNAAT has even held up to the abuse of summertime. Instead of having to shampoo, condition, and repeat 10x to rid myself of stringy, brittle pool hair I only had to wash it once! Finally, my hair is back to pre-baby condition all thanks to nuNAAT. Try them today and see for yourself how great they are!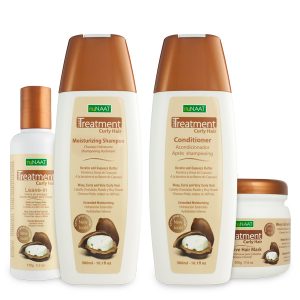 No matter your hair type, style, or styling history nuNAAT has a product perfect for you. Aside from shampoos and conditioners they offer relaxers, styling products, oils, serums, and more. Check out their Collections and hair type guide to find the right nuNAAT for you.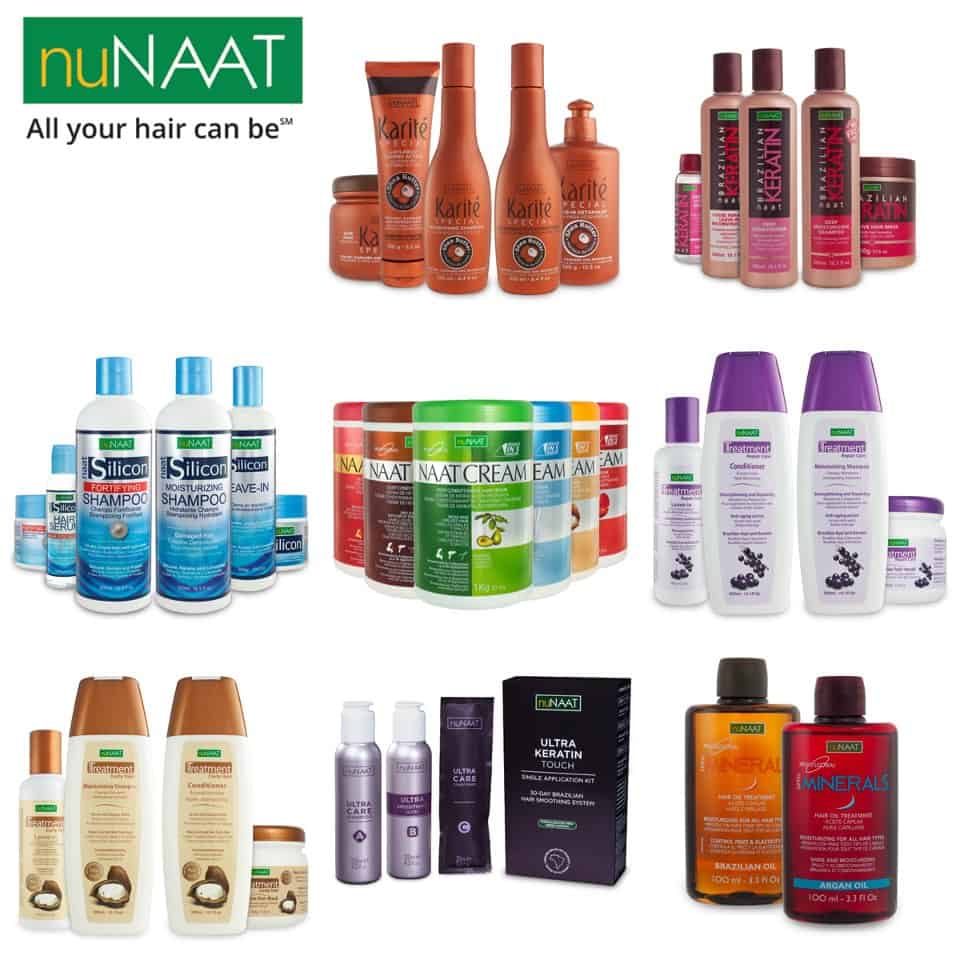 About nuNAAT:
In a nutshell. It's where we found some of the finest

ingredients

for our products. We searched the world over to unearth nature's bounty–all kinds of nuts, berries, fruits and plants. We even picked up a few ancient secrets along the way. Inspired by the natural resources found in Brazil's rainforest regions, nuNAAT® was founded.

We began fusing nature with modern science, creating an array of extraordinary hair care products. As a division of Brazil's M. Cassab Group, we carefully crafted our line with the belief that–with the right combination of natural ingredients–everyone can have great hair. After trying our products, others began believing it too. And just like that, nuNAAT® was discovered.
Stay in the know of special promotions, hair tips, contests, and more by getting social with nuNAAT:
Twitter @nuNAAT
Facebook nuNAAT
Youtube nuNAAT
**Like nuNAAT on Facebook and enter to win a set of the Curly Products for you and a friend!**
Find it at local retailers like Walgreens, Sally Beauty Supplies, and Walmart. Or shop online with nuNAAT Online.
What are your hair care needs? What product would you like to try?

*This post is sponsored by nuNAAT. I received free products in exchange for this review. No monetary compensation was received and the opinions expressed are my own.