In an effort to be more health conscious, I have begun experimenting with substituting typical cooking ingredients with healthier alternatives. Did you know you can use yogurt, both Greek and regular, instead of butter, oils, mayonnaise, and more? I didn't either until recently. Now that I felt enlightened I wanted to experiment with switching out conventional ingredients with yogurt.
For my first substitute experiment I decided to take one of my family's favorites and use Stonyfield Greek yogurt in place of the butter and mayonnaise. The dish turned out great, better even than before. The husband loved it and the kids wanted seconds. That's what I call a successful meal!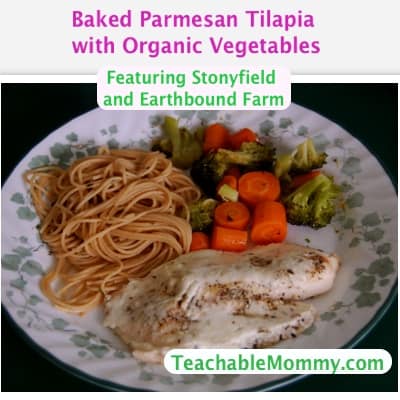 Ingredients
4 Tilapia Fillets
Earthbound Farm Organic Broccoli and Carrots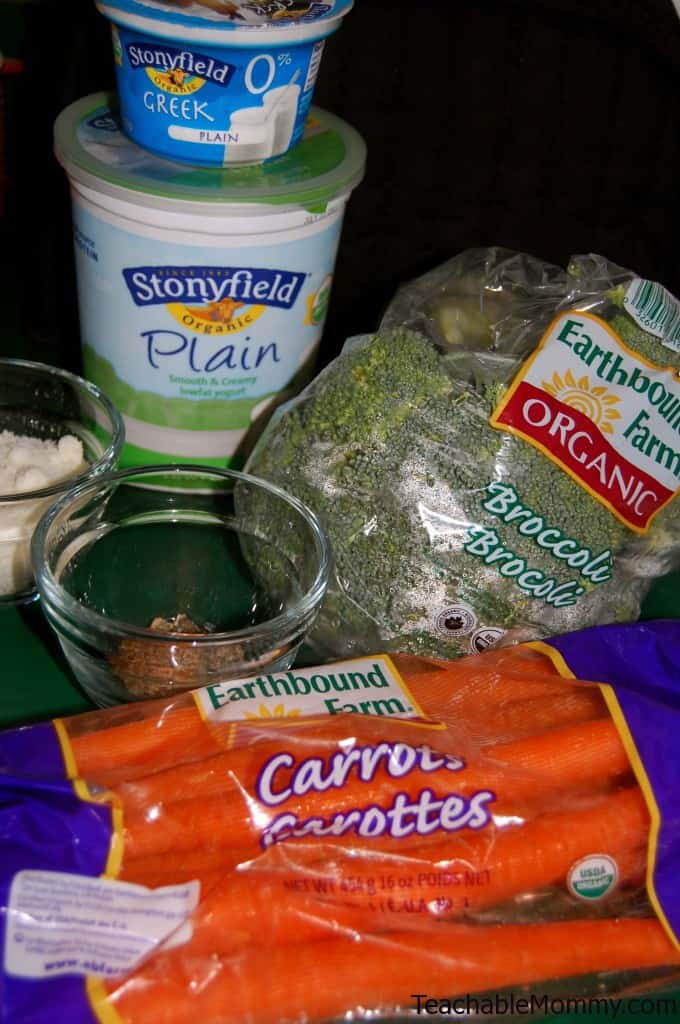 Seasoning Mixture:
1/4 tsp of Dried Basil
1/4 tsp of Black Pepper
1/4 tsp of Sea Salt
1/4 tsp of Garlic Powder
Sauce Mixture:
1/2 Cup of Pecorino Romano cheese (parmesan cheese will work too)
1/8 Cup of Stonyfield Plain Greek Yogurt
1/8 Cup Butter
3 Tbsp of Stonyfield Plain Yogurt
2 Tbsp Lemon Juice
1. Preheat your oven to 350o I recommend using a glass baking dish.
2. In a small bowl mix together the Seasoning Mixture. Sprinkle on top of the tilapia. Once oven is ready, bake for 15 minutes before adding the sauce.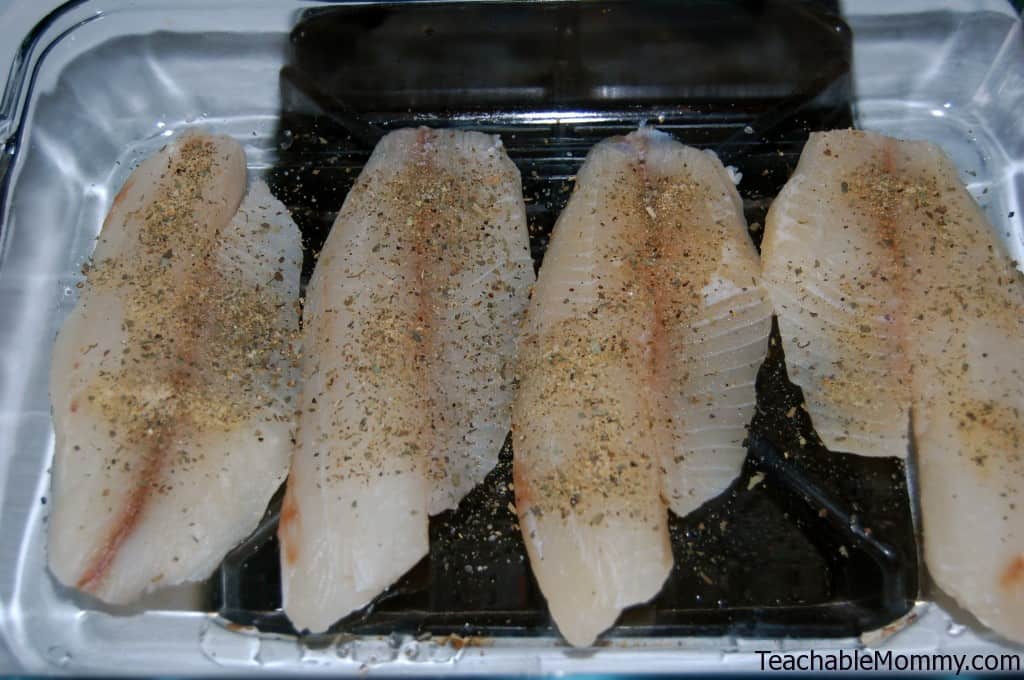 3. In another small bowl mix together the Sauce Mixture. At the 15 minute mark, take the tilapia out of the oven, baste the Sauce onto the tilapia and place it back in the oven for another 15 minutes.
4. My oven is gas so cooking times may vary. Fish is done when it flakes with a fork.
While your fish is cooking:
Chop up EarthBound Farm's organic broccoli and carrots (and any other of their organic vegetables would be tasty too. I was limited based on my local store!) I actually do this ahead of time to save on my prep time but I know sometimes it's impossible to plan ahead!
Heat some grapeseed oil in a medium sauce pan. Add in the broccoli and carrots. Sprinkle with garlic powder, a few grinds of pepper, and drizzle a little more grapeseed oil on top. Saute until tender.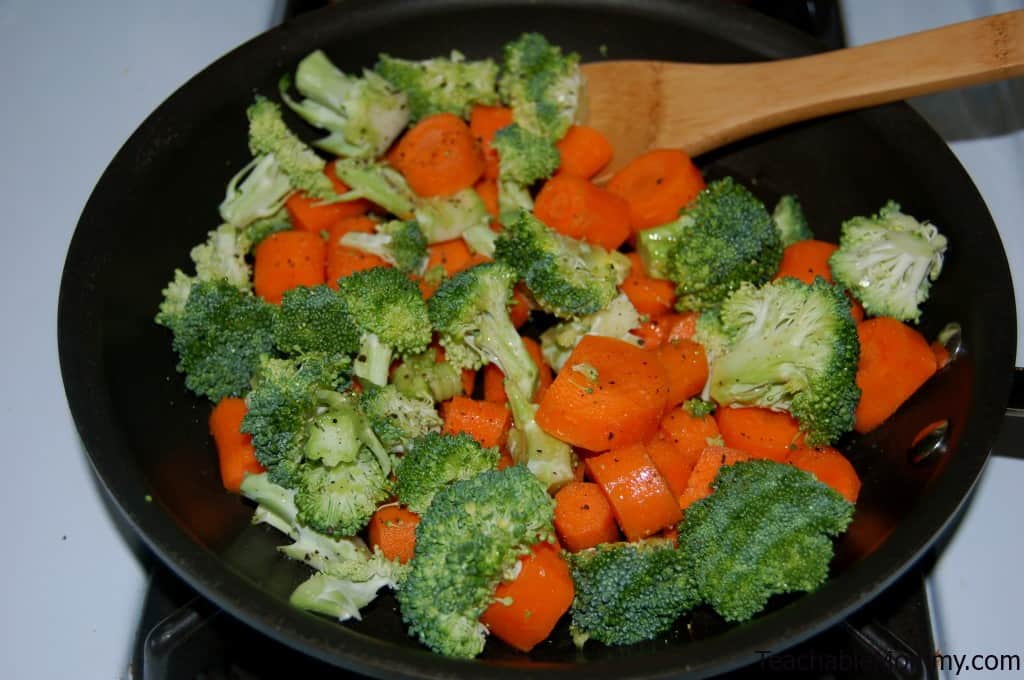 Boil water for Garlic Butter Pasta. The pasta is whole wheat, cooked "al-dente," tossed with 1/2 cup of Stonyfield Plain Greek Yogurt,  1/2 cup of Butter, 1 Tbsp Dried Parsley, 1 Tbsp Dried Basil, and 1/2 Tbsp of Garlic Powder.
That's it! Pretty simple dish to make and a crowd pleaser for sure. Happy Cooking!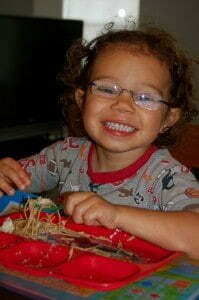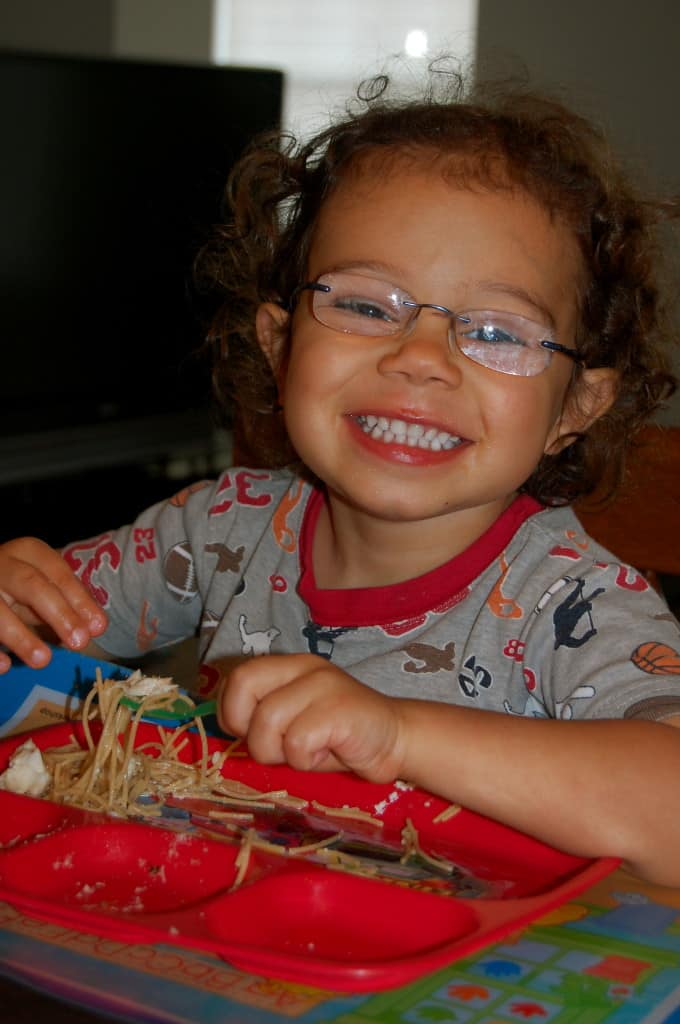 Can you tell he loves it?
Yogurt Conversion Guide courtesy of Stonyfield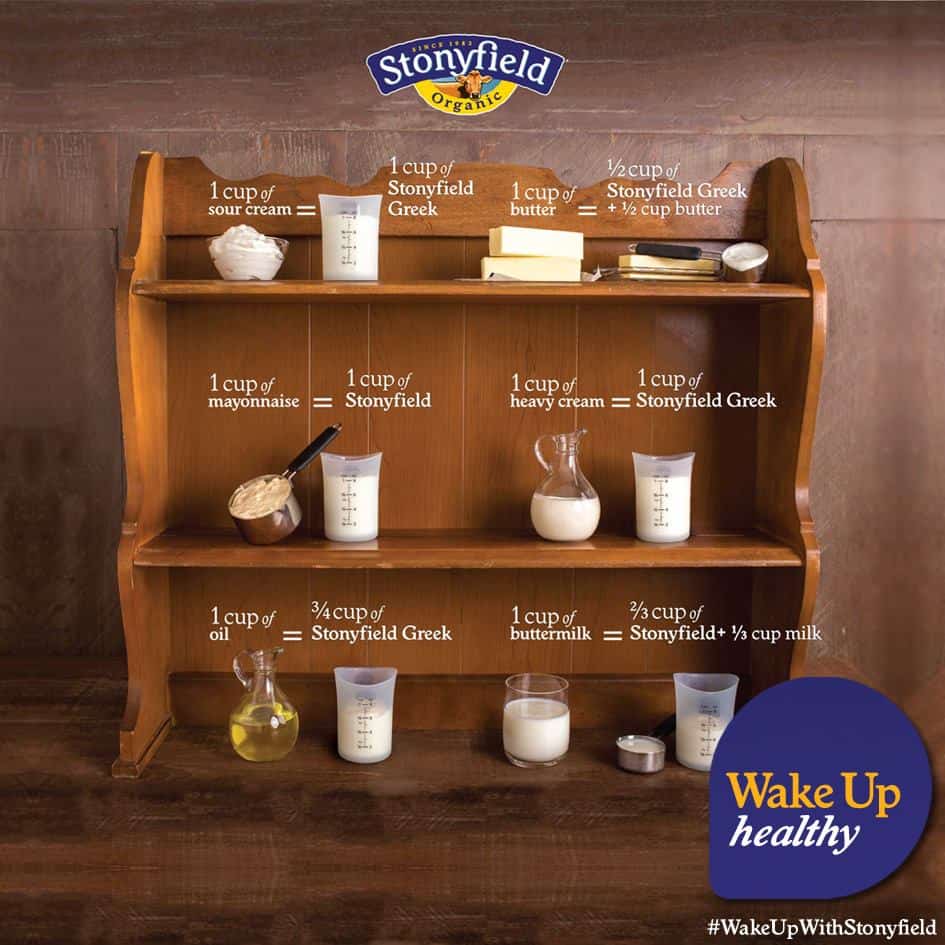 *I received vouchers for free products from Stonyfield and Earthbound Farm to use in this recipe. The recipe is my own and no monetary compensation was received. Any opinions expressed are my own.