Last week I had the amazing opportunity to hangout at the beautiful W Hotel in Washington DC with my best friend, amazing ladies, and the awesome Bethenny Frankel. In case you need a reminder, Bethenny is a former Real Housewife of New York, star of Bethenny spin offs, the creator of Skinnygirl Cocktails, mom, author, and chef. She has always been one of my favorite housewives mainly because she is real, has no filter, and isn't a conniving *%*$# like the others.
When I found out that Bethenny was coming out with her own talk show I was excited. Now I'm not normally a talk show kind of girl, the overall feel of the ones on TV just do not appeal to me. But Bethenny is not your average host and this show is not going to be your typical talk show. "Bethenny" is all about real girl talk. Imagine hanging out with your best friends where any subject is fair game. True girlfriends are honest with one another, encouraging, supporting, and loving. Bethenny is bringing that kind of closeness and bond to her show.
Bethenny Frankel brings her uniquely honest, unfiltered and playful perspective to her very own syndicated daytime talk show, "bethenny."  Encouraging her audience to love and accept themselves while taking risks to make an impact on their own lives, as well as their family, their friends and on their communities, Bethenny orchestrates it all while maintaining a sense of humor, candidness and distinctive voice and point of view — always coming from a place of YES.

The show will cover the topics that women care about most; from love and relationships to celebrities and pop culture and to beauty and fitness, all through Bethenny's own relatable personal and professional life experiences.  From fun and spontaneous celebrity interviews to informative takeaways on health and relationship issues, "bethenny" is quickly becoming the go-to destination for women every day to learn, laugh, feel inspired and be transformed and ultimately, in Bethenny's words, "always go for it."
Bethenny is on tour, bringing a little taste of the fun to her fans. Check out Calling All My Girls and see if she coming to a city near you. Trust me, you do not want to miss it! During the event, we were shown a few segments of her "test" shows and the entire room loved it. Watching them reminded me of why I always gravitated to Bethenny on those other shows. She tells it like it is, you know how she feels, and she spreads love to all the people she meets.
"Bethenny"  premieres September 9th! I will be watching on Fox 5 at 11am, for where to watch in your area visit Bethenny.com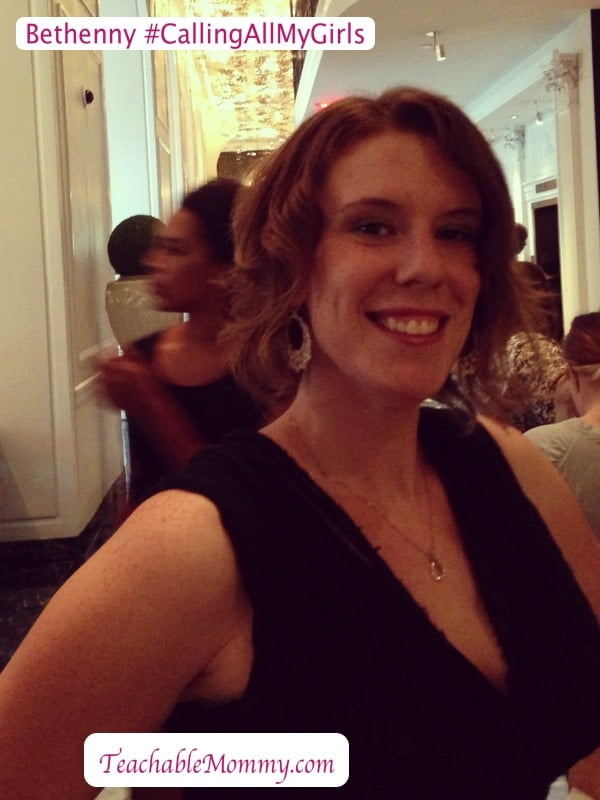 When the elevator doors open we were greeted with Skinnygirl Moscato and walked into the beautiful Altitude Room. It was decorated in true Bethenny style.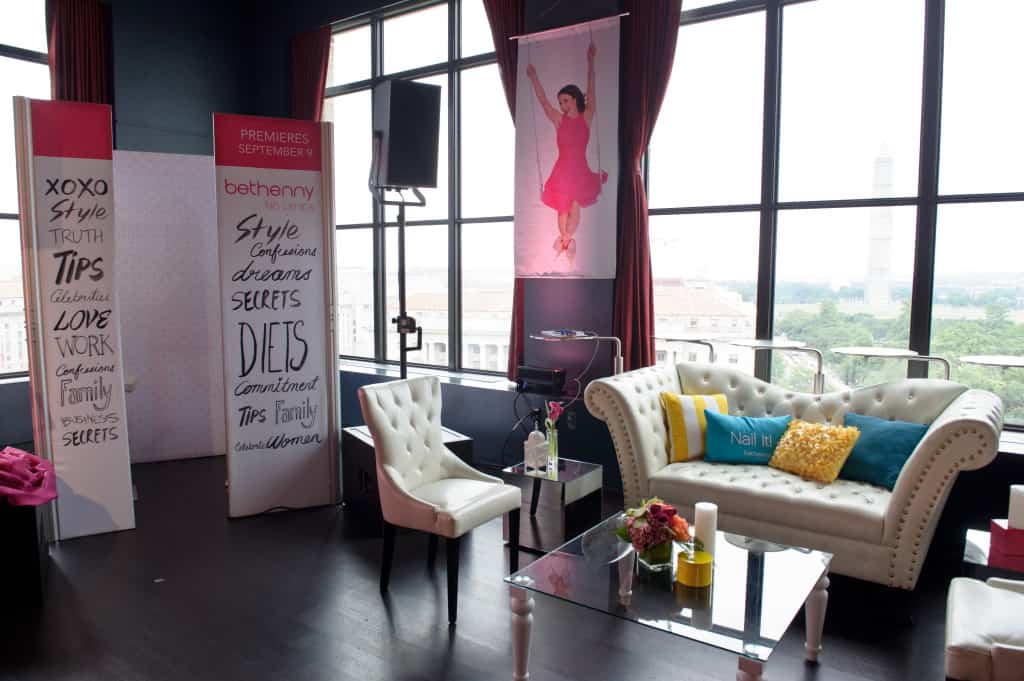 You know me, I love pink!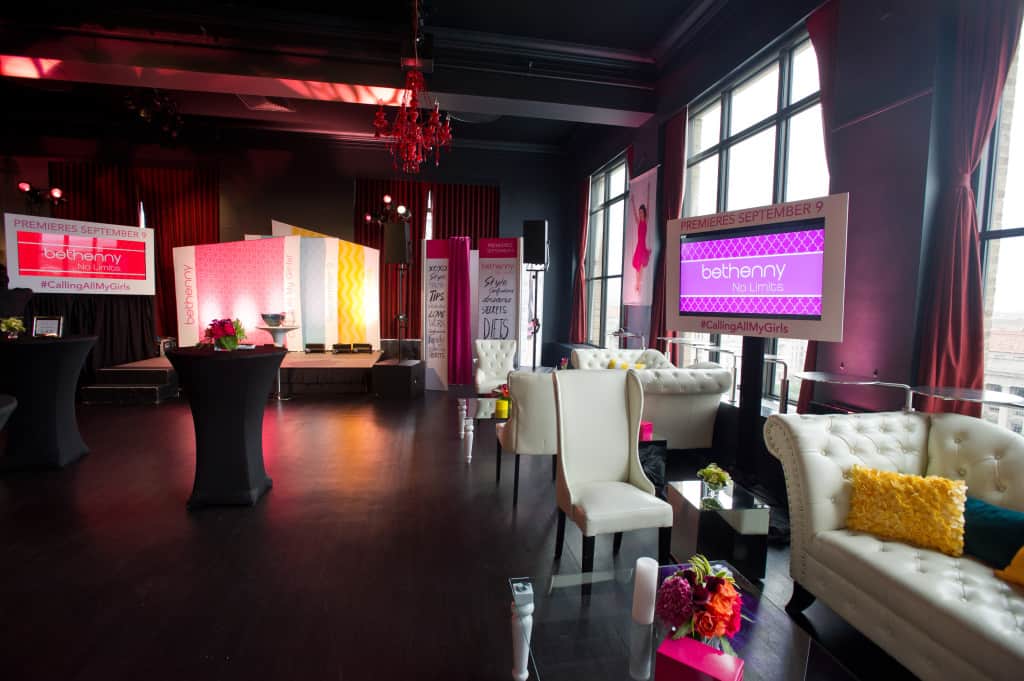 I have never been to an event where everyone was having a great time. Not one lady, worker, or man was frowning or sitting alone in a corner. Smiles, hearty laughter, and genuine good vibes were filling the room. And for good reason. Bethenny and her crew know how to throw a party! My love and respect goes to Meghan and her team for putting together such a great event!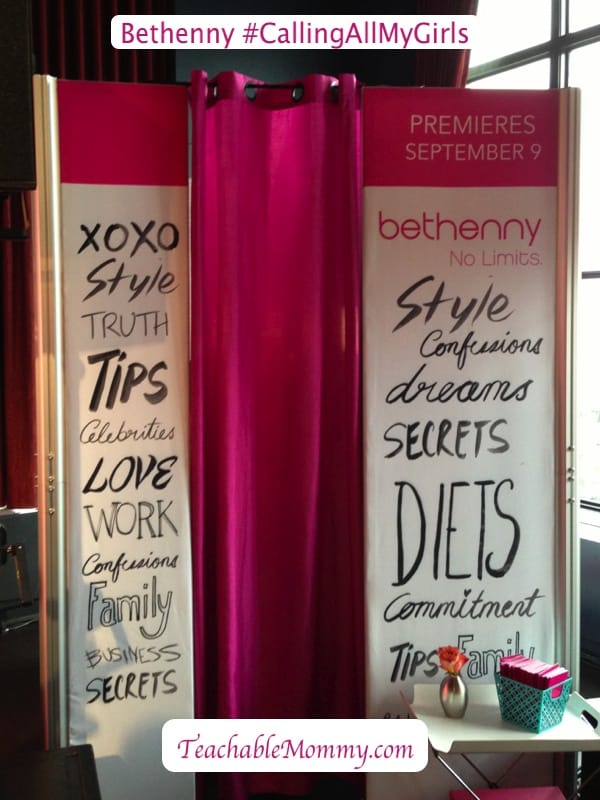 The Frankel Tell All, Frankelfessional, whatever you want to call it, is where you go in divulge a secret and it just might get on the show. No I won't tell you what I said, you'll just have to watch the show and see if my secret was juicy enough to make it on air!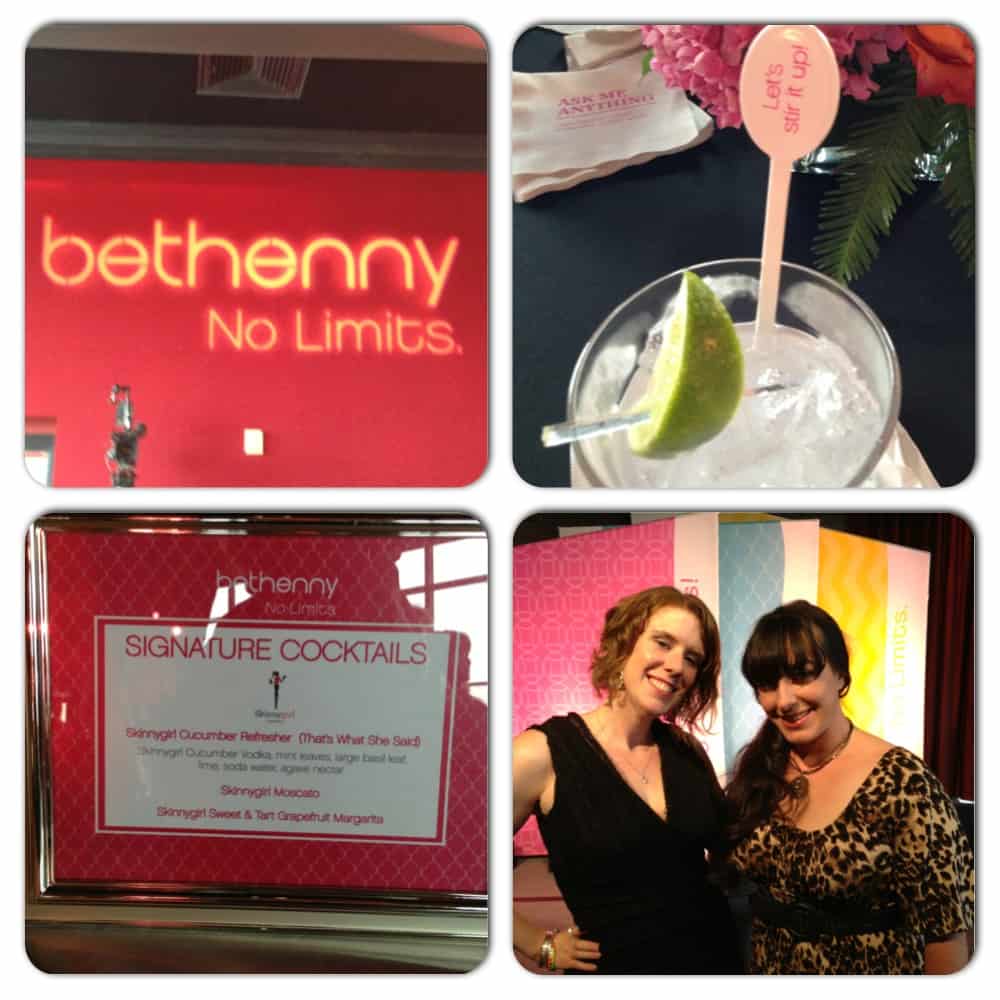 If you haven't tried the Skinnygirl Sweet & Tart Grapefruit Margarita do it now. If the stores are close, do it tomorrow. They are tasty. And not fatty so they won't wreck your workout.
Friends, Laughter, Music, Food, Drinks, & Eye Candy who wouldn't want to party like that?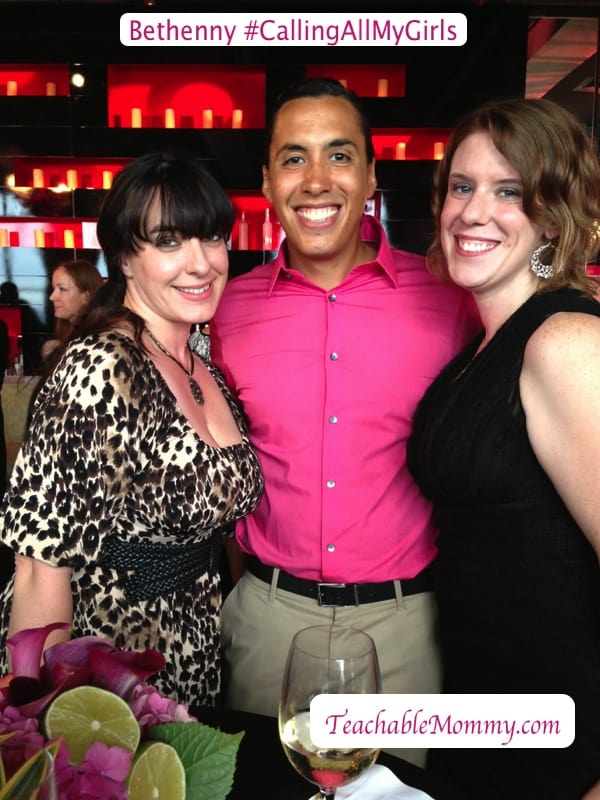 It wouldn't be a ladies night out without several eligible bachelors. And it wouldn't be Bethenny without a few playful questions and comments about said bachelors. Bethenny brought these guys up on stage, chatted them up and then threw them to the single ladies (and ladies who pretended to be single). It was kind like watching Shark Week. I think they made it out alive.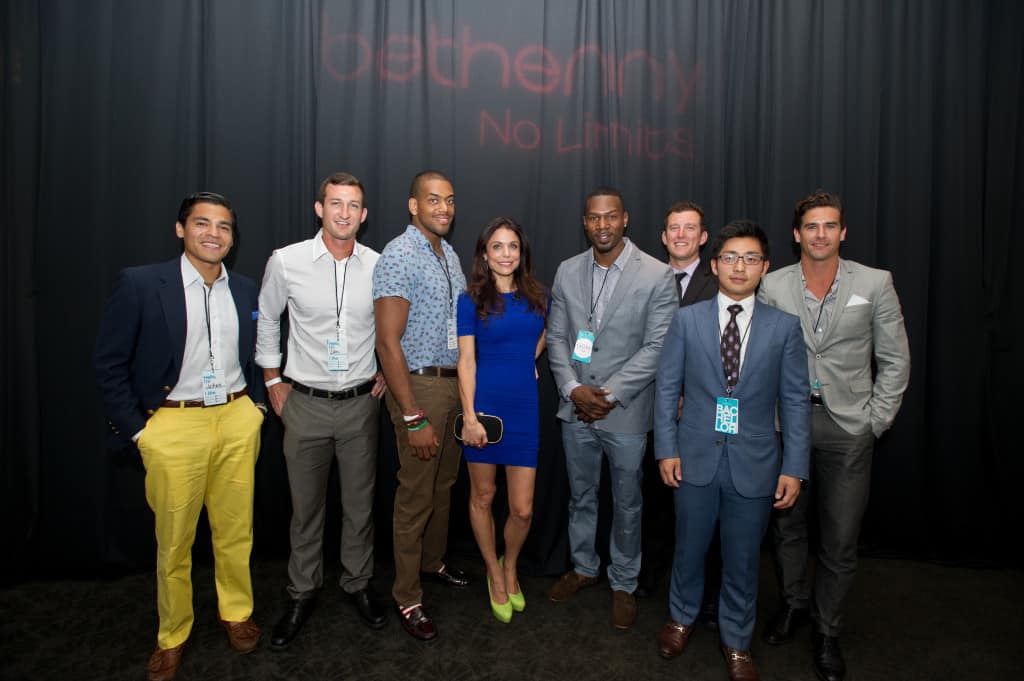 Before the night was over we  were given the chance to meet and talk with Bethenny. There is something about meeting someone you look up to that makes everything seem surreal. The view from the P.O.V. Terrace wasn't so bad either.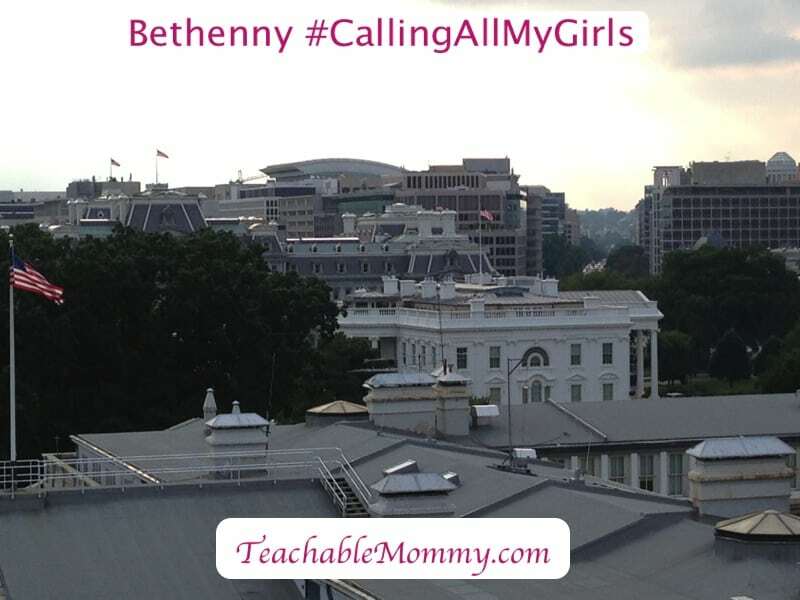 I'm glad I got to share this experience with my best friend!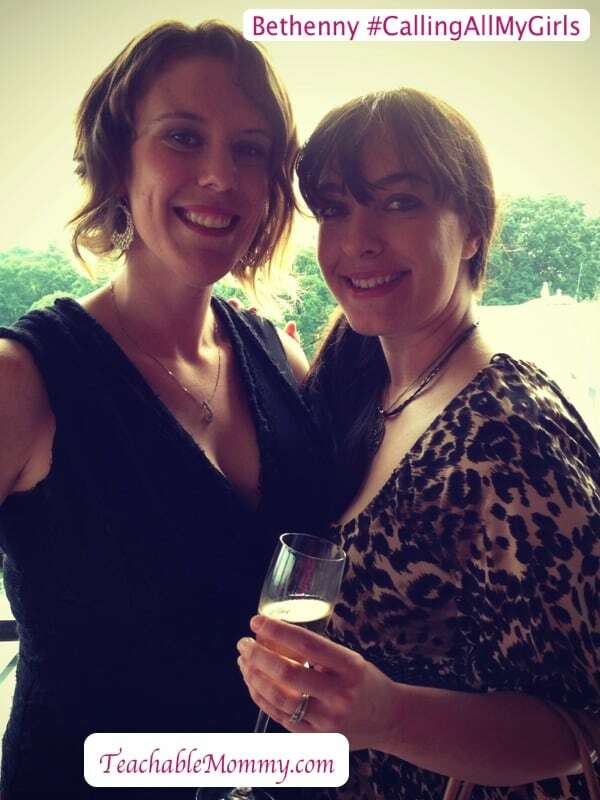 Bethenny in real life is who you would expect her to be: Bethenny. Real, funny, caring, and awesome.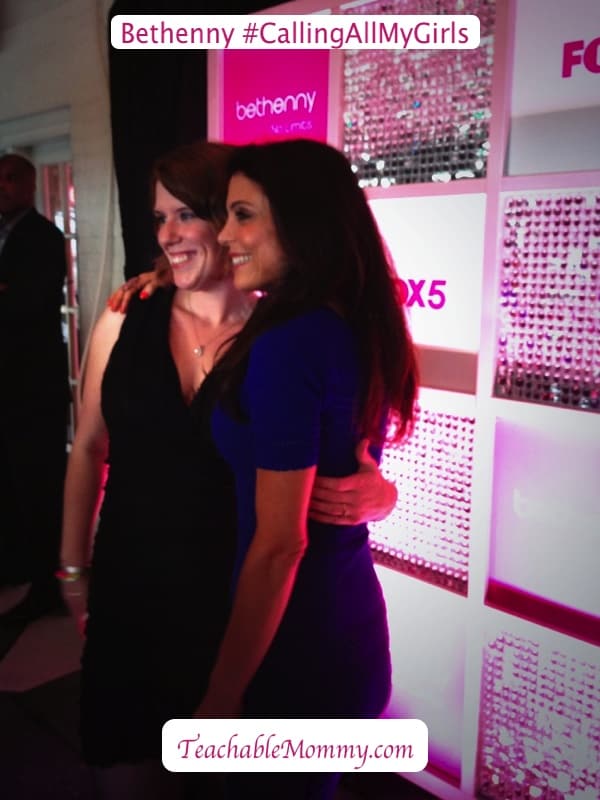 Bethenny will tell you she has no filter and that's okay because I don't have one either so I appreciate another person who just says what that think and feel!
The night was awesome and I cannot wait for the show to start! In the meantime get connected with Bethenny and learn more about the show!
If you could ask Bethenny anything or confess anything what would it be?
*I was invited to the event to learn more about the show. No monetary compensation was received and the opinions expressed are my own. I love Bethenny!