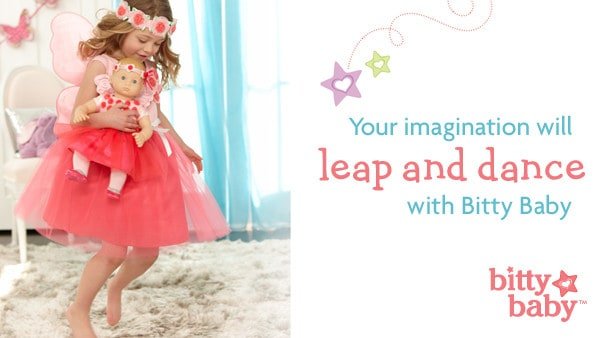 When I was a little girl I remember wanting a Bitty Baby so badly. I wrote my usual letter to Santa and asked him to bring me one. Christmas morning came and no baby. A minor setback. You see my birthday was a few months later so I regrouped my efforts with my family to get my baby doll. Success! For my birthday I got a brand new Bitty Baby to call my own. Fast forward to my life as a mom. When I had a daughter I knew when she was old enough we would venture into the American Girl doll world together. Being able to share something I loved as a child with her is an amazing thing. American Girl's Bitty Baby line is something moms and daughters alike love. Watching my daughter play mommy with her baby is almost like too much cute!
Over the years Bitty Baby has grown from a few choices of dolls and clothes to an expanded brand including Bitty Twins and everything you need to take care of your baby. Just when you thought Bitty Baby couldn't get any better, it does. Get excited girls, American Girl is premiering an all new world of Bitty Baby!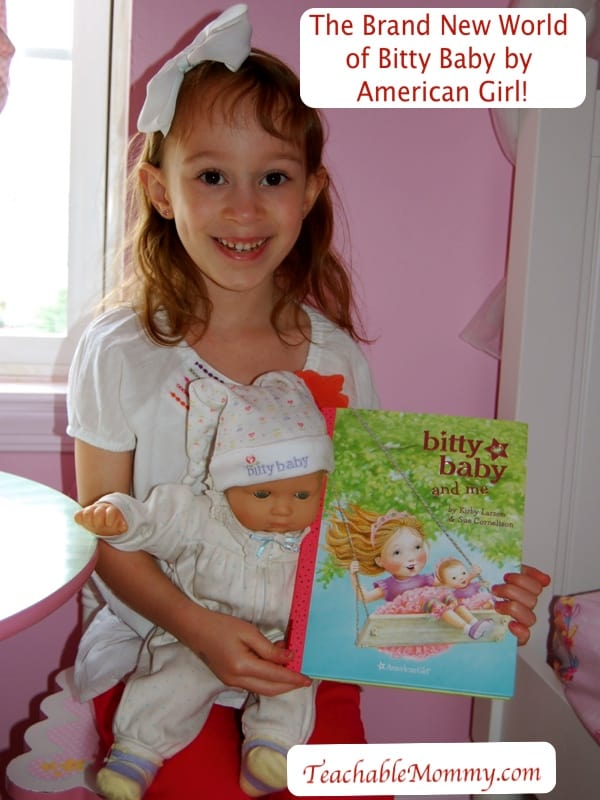 On August 27th 2013 American Girl will debut the newly expanded and enhanced Bitty Baby line! The new line will feature 11 different dolls with various skin tones and hair and eye color combinations, beautifully illustrated picture books, new premium play sets, and plush animals. Also online activities for both girls and parents to really bring the world of Bitty Baby to life.
Every little girl can now find a Bitty Baby that is just right perfect for her. Each doll will come dressed in a signature sleeper, along with a special "wishing star" keepsake toy, and Bitty Baby and Me, the first picture book in the new series. To go with with new stories are themed play sets to further bring the books to like and allow your child's imagination to soar. Of course the fun doesn't stop there. With matching outfits for girls and their dolls, keepsake-quality furniture, cute little animals, and more the play doesn't have to end!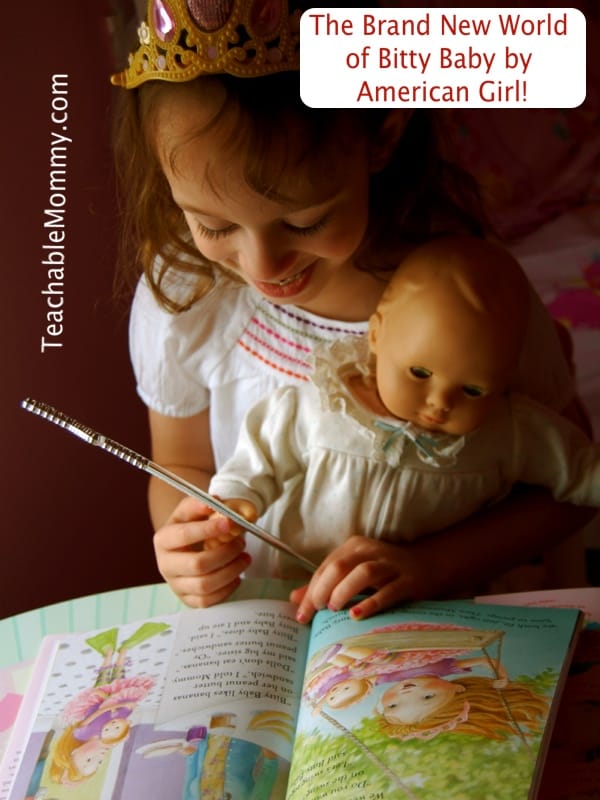 The new Bitty Baby books are written by Newbery Honor Award winner Kirby Lawson and illustrated by award winning Sue Cornelison. The books follow a little girl who with her Bitty Baby by her side, discovers the world around her. Each loving story helps little girls shine by encouraging their natural curiosity, generosity, confidence, and kindness. Look at the "For Parents" section that contains tips on raising your daughter to become more confident, patient, and independent. Each book will include different insights based on the story for parents.
In the first book, Bitty Baby & Me, a little girl starts her adventures with her own Bitty Baby. I'm not one to give a story away, but I will say the girl and her doll go on an adventure using their imaginations and even the prickly big sister joins in! I really like that the story is told from the point of view of the girl in easy to understand words and concepts for children. My daughter loved the story saying "She dresses like her doll and makes her doll talk like I do!" and the ultimate all important question "Can we read this again?" Following the advice "For Parents" I made up a story about my daughter and a new friend she just met last week. She can be shy about reaching out and talking to new people.  After I was finished she smiled and said "Mommy, can you call Annie's mommy so she can come play?" Thanks Bitty Baby for the suggestion! We are excited to see and explore the new world of Bitty Baby!
We can't wait to read the rest of the books!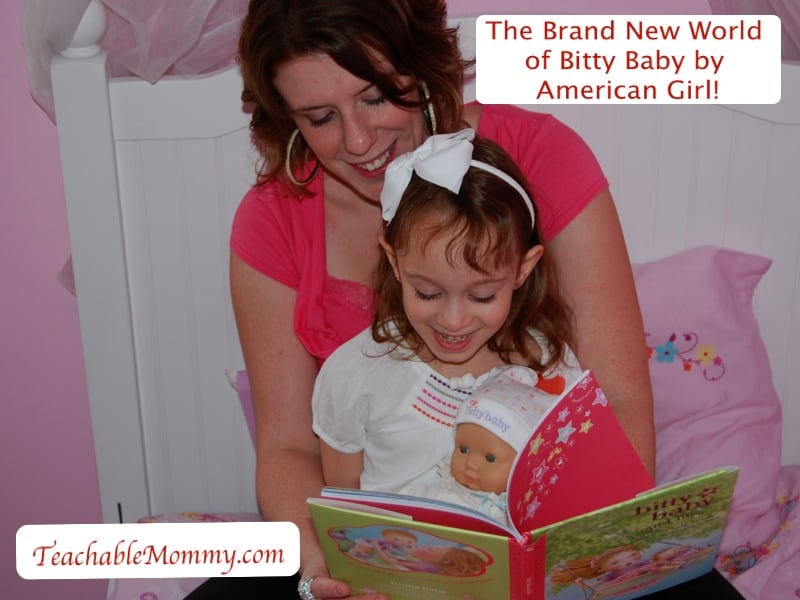 I'll give you a guess what she is going to be asking for this Christmas!
In-Store Events celebrating Bitty Baby
Bitty Baby's Story Time– This event is FREE and features a reading of the all new picture book Bitty Baby & Me!
Bitty Baby and Me– The event is inspired by the new book and includes fun activities and a tasty treat! Reserve your spot today!
*events are for girls ages 3 and up
Bitty Baby Online
Visit Bitty Parents to find more to explore in the world of Bitty Baby. You can find enhanced e-books, a downloadable app, online games, activities, and puzzles inspired by the Bitty Baby books. Also a "For Parents" section for encouragement and love in your journey of raising a daughter to be her best.
Sweet Moments with Bitty Baby Video Contest
Starting August 27th parents can record an original video (up to 60 seconds) showing their little girl's sweetest moments with her Bitty Baby. The submit the video on Bitty Parents for a chance to win one of two grand prizes worth $1200 each. Videos must be received by October 20th 2013.
Connect with American Girl on Facebook and Twitter and share your excitement about the new Bitty Baby line!
*I was sent the new book to write about if I chose. No money was received and opinions are my own