Make every gift you give an experience with Xperience Days!
How amazing is the idea that you can gift someone an experience? Instead of the usual lame boring gift you give them the chance to ride in a sailboat or battle it out in some air combat. That would make you the coolest, best gift giver ever! Let Xperience Days get you started down the path of awesomeness. 
Xperience Days offers unique gift experiences in cities all over the US and UK! They make it easy to find the gift by searching activities based on type, price, or occasion. Xperience Days offers gifts like Nascar Driving, Wine Tours, Hot Air Balloon Rides, and so much more. The giver can buy a specific Xperience or choose a gift certificate for the amount of your choice activity. Either way you go, this is one present that won't be returned or regifted! Visit Xperience Days to find what experiences are available in your area!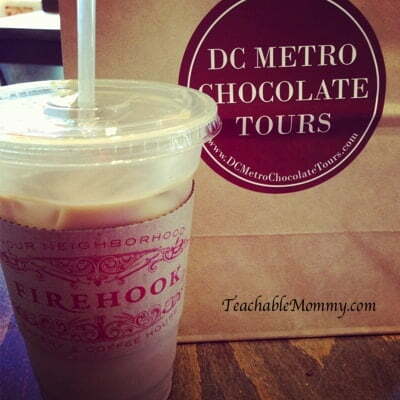 We decided on the DC Metro Chocolate Tour for our Xperience. When I say we I mean me, because I love chocolate. The husband came along for the ride since he doesn't and I quote "see the big deal about chocolate." Do you see where some of my frustration comes from ladies? He promised to be on his best behavior and besides a day out without our children is a rare thing so we were going to have some fun!
There are actually 3 different tours within the DC area: Georgetown, U Street, and Dupont Circle. Our tour was the Dupont Delights Tour and just like the name suggests we sampled the delicious chocolate finds along Dupont Circle. Getting exercise by walking all over the place makes the guilt of indulging in chocolate not so bad! Group sizes range from 2 to 14 people. We had a relatively small group which was great for getting to know the other chocoholics. I found out they offer an option to book private tours or pay to have the tour guide bring the goodies to you (that means all the chocolate without the walking). This really is the ideal experience for celebrating any occasion from birthdays to mother's day or even just hangout with your best friend day! Have your dessert and eat it too with this tour.
Starting point: Firehook Bakery on Q Street. We met up with Bonnie, our tour guide and the rest of our group. She gave all of us a little goodie bag filled with our itinerary, pretzels, herbal hand wipes, and a little wax bag for holding any chocolate we didn't eat. After a quick history on what the percentages of cocoa means in chocolate bars and some coffee we started with trying out this little treat. Very rich chocolate and the perfect send off to begin our journey.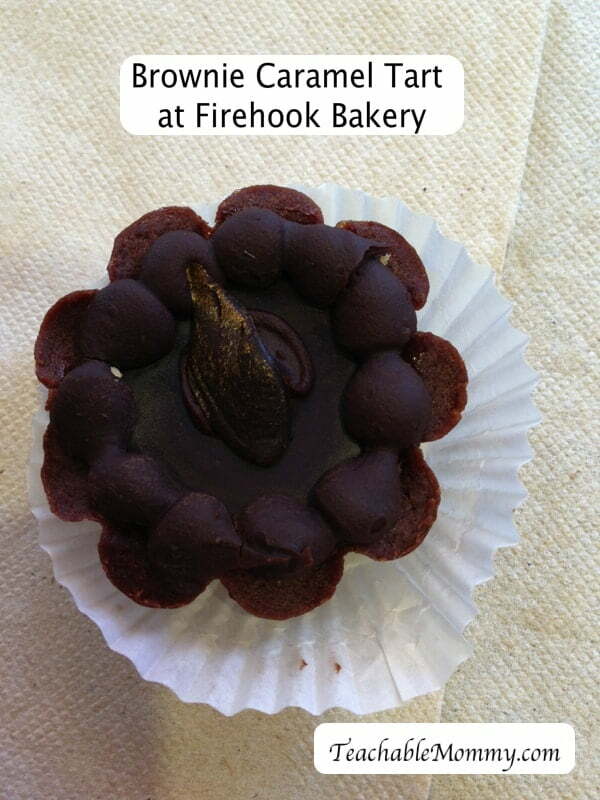 Stop #2: Dolcezza. This store is the winner of a local award from DC Scoops for best desserts in town! The owners visit local farmer markets to get their fresh ingredients. We sampled the Valrhona Gelato which is a French chocolate and the Chocolate Mint Stracciatella. The latter was my favorite and if you love chocolate and mint that is the gelato for you!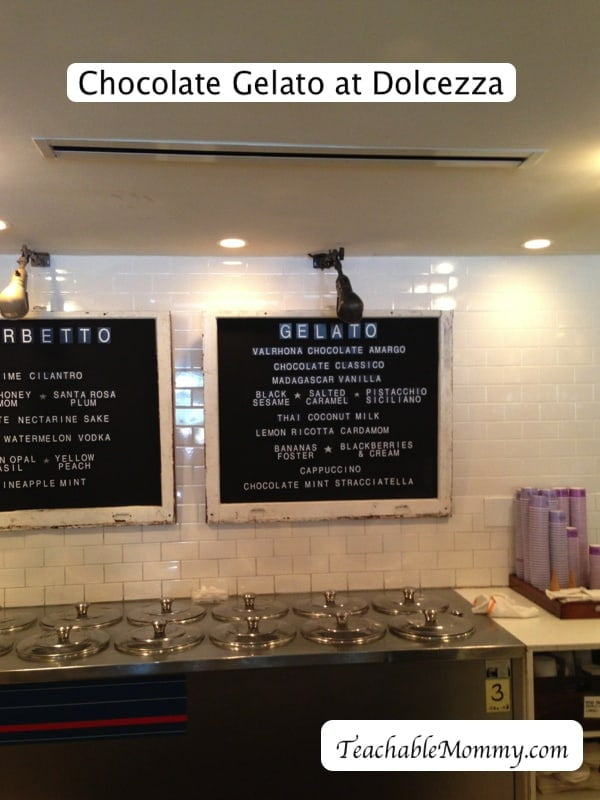 Stop #3: Larry's Handmade Ice Cream and Cupcakes. Another husband and wife team and local favorite. Larry's pride themselves on making old fashioned cupcakes and tasty ice cream using real ingredients. For the organic lover in me, I found out that their red velvet cupcakes are not made with nasty food coloring but red cocoa powder. How great is that? There cupcakes are not heavy like your average one but light and melt in your mouth. My husband, remember the one who doesn't get the chocolate thing, he devoured his and had the nerve to ask if I was going to finish mine! I ended up giving him some to stop the puppy dog looks!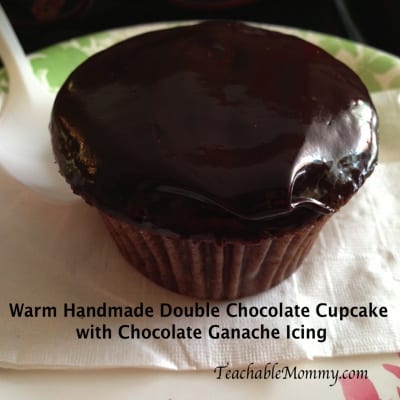 Stop #4: Capital Teas. Capital Teas features 120 teas including organic, wellness blends, and exotic hard to find teas. I was blown away by the choices and the knowledgeable staff. I thought I knew tea, yeah I was wrong. Did you know there are chocolate teas? I had heard of them but never tried any but this is a chocolate tour so we had to sample one. Love Affair is an aptly named chocolate strawberry roobios tea. *love*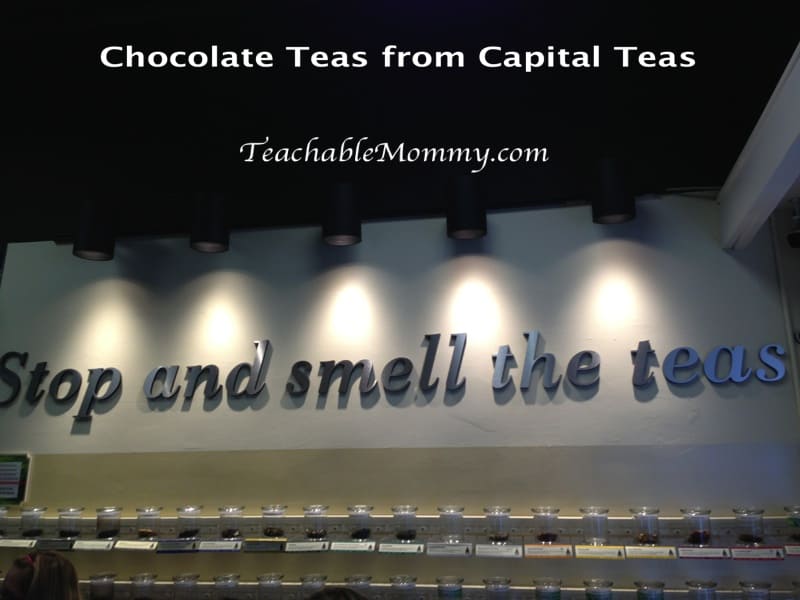 Stop #5: Mr. Yogato (unfortunately was closed) and Stop #6: Godiva where aside from chocolate truffles for all, I learned that Godiva is named after the legend of Lady Godiva.
Stop #7 YoCake. This place is where two of my favorite desserts meet in a glorious signature dish. Freshly made cupcakes and non fat frozen yogurt combined into deliciousness. Yes I am serious. I was trying to take a break from chocolate and store what I could in my little bag. But you can't save yogurt so I deviated from the plan and got a lemon cupcake with vanilla frozen yogurt and chocolate chips. Gasp! But it was so good. My husband however was still going full on chocolate and got the candy bar cupcake with chocolate frozen yogurt and chocolate chips on top. After he came up for air he said we have to come back here. Ladies and gents we have a new chocolate lover in our ranks!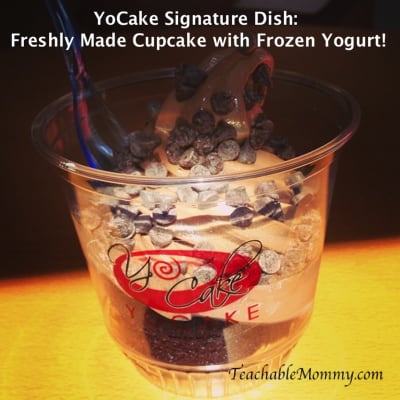 Stop #7 (and sadly the end): Thomas Foolery. This place is literally the brain child of a rocket scientist. He wanted to recreate the feeling and ambiance of hanging out in someone's basement, laughing with friends, and just having a good time. Thomas Foolery definitely accomplishes that and it is by far the most unique eatery I have ever been to. Games both new (ie the Wii) and old (think board games) are available for play while you hangout, eat, drink, and be merry. Buy regular drinks, milkshakes, or get a little adventurous and try one of their mixed drinks or beers. Also features offerings from Big Cheese and Captain Cookie & The Milkman, two of DC's famous food trucks! We got two cookies and made a chocolate ice cream sandwich with them.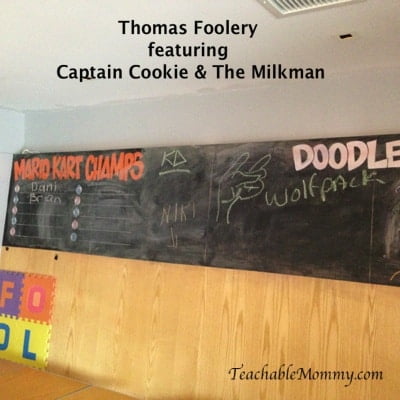 And then I exploded. Not really but I was definitely full and happy!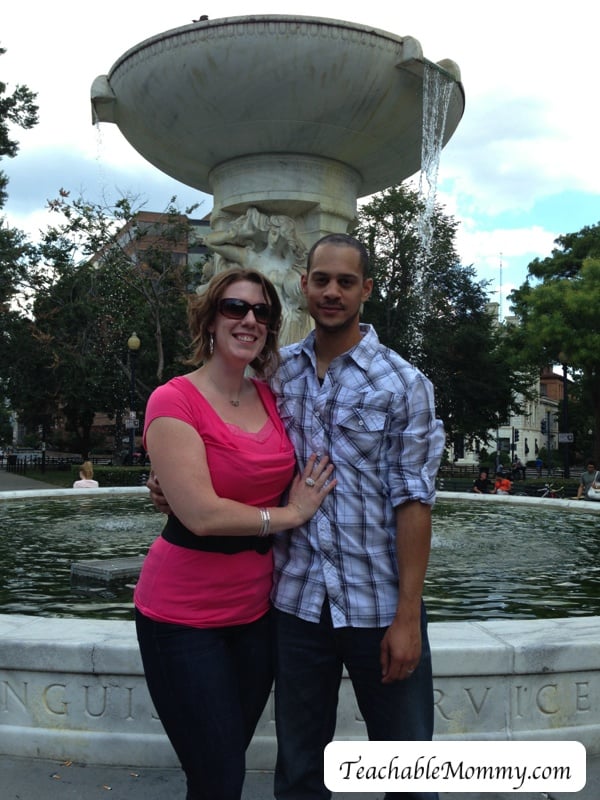 Not only was it divine to eat chocolate all day, but I really enjoyed learning about Dupont Circle. Even though I am a local girl there is still a lot of history and hidden treasures I don't know about. Bonnie not only schooled us on chocolate but she was very knowledgeable about the entire area both it's past and it's present. Eating chocolate and learning something too, that's how schools should every class. Just saying…
 Thank you Xperience Days for making it possible to have a fun and tasty date with my husband!
*Disclosure: I received one or more of the products mentioned above for free using Tomoson.com. Regardless, I only recommend products or services I use personally and believe will be good for my readers.