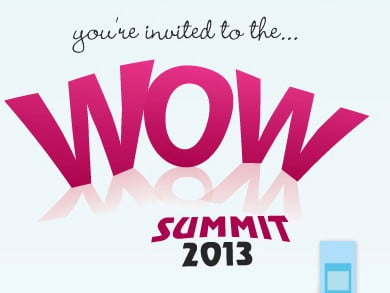 Moms Meet, the online community for eco-minded moms, and KIWI Magazine are having their first ever conference! WOW Summit is all about having fun while learning, experiencing, and connecting with each other. I love being a part of the Moms Meet Community. In the past few years I have learned about eco-living, new brands, and how to raise my children more green all by being in this group. KIWI Magazine covers a variety of topics, like nutrition, wellness, social and environmental issues, new organic and natural brands, and more. KIWI Magazine is definitely my go-to publication for living a healthy life. I know that the WOW Summit is going to be an amazing learning experience for all who attend!
What can you expect from WOW Summit? KIWI Magazine experts are there to share their knowledge about natural parenting and healthy eating. Join in on breakout group chats and learn how fellow Moms Meet moms host parties, blog, family living the natural way, and more. Interact and sample products from brands that are KIWI and Moms Meet approved. Oh and it wouldn't be a conference without goodies, lots and lots of awesome goodies! And to top it off, end your time in Philly with an awards banquet.
The speaker lineup includes a physician, a mom blogger, a registered dietician, a psychologist, and a personal chef. I am excited to hear from the keynote speaker, Dr. Lawrence Rosen, a green pediatrician. Dr. Rosen is KIWI Magazine's own integrative doctor. He is a board certified pediatrician who is committed to family centered, holistic child healthcare.
Just The Details:
When: October 6th through the 8th
Where: Philadelphia Pennsylvania at the Sheraton Philadelphia Society Hill Hotel
What: Great speakers, healthy products to sample, prizes/raffles/giveaways, you can even win a vacation! Plus each attendee walks away with a goody bag filled with coupons and free samples of natural and organic products worth over $200! (can you say WOW 😉 )
Some of the sponsors you will meet at WOW Summit are:
Zevia is a no calorie soda made with natural ingredients and sweetened with Stevia so you get all the flavor without the junk! Win-win! I am not a huge soda drinker but occasionally I want a root beer. Zevia's ginger root beer soda tastes great and is perfect for my craving or as a companion to my favorite organic ice cream. My husband, the soda lover, is a fan of the lemon-lime twist. If you are looking for a Zero Calorie soda that tastes great and is not made with questionable ingredients, try Zevia.
Finn Crisp are a great snack crisp breads to have in your pantry. They are rich in fiber, vitamins, minerals, antioxidants, and phytoestrogens. Not to mention they are very delicious! I tried out a one of their recipes and loved it.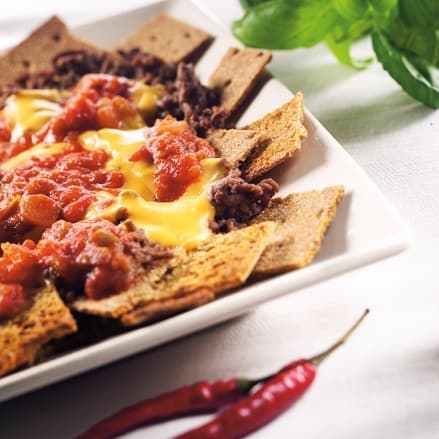 Healthier Nachos
20 Finn Crisp Original Thin Crisps
1 onion
1/2lb of ground beef
2tsp of salt
1/2 tsp garlic powder
1/2 tsp ground black pepper
8oz shredded cheddar cheese
8oz ready made salsa
Preheat oven 375. Chop thin crisps into bite-sized pieces and spread into a lightly oiled oven proof dish. Finely chop onion and lightly saute it with the meat until the meat is mostly cooked. Add salt, garlic powder, and black pepper. Cover thing crisps pieces with meat and onion mixture, then pour on the salsa. Top with shredded cheese. Bake at 375 F for 5-10 minutes or until cheese is melted
 It was a game day crowd pleaser for sure!
Happy Family is a brand with your whole family's health in mind. They make nutrient rich foods for babies, toddlers, kids, and grownups! Happy Family uses "the right mix of nature's ingredients" including chia, pre & pro biotics, DHA, quinoa, magnesium, vitamin D, amaranth, and coconut milk. What I love? They make squeezable foods for adults on the go. Yes just like those baby food things, we parents can have yogurt ones. Cool right? Happy Family is also organic, so you can feel good about giving their products to your family.
Softcup is a hypo allergenic, latex free alternative to pads and tampons. Instead of absorbing your monthly flow it collects it. You can purchase single use softcups or reuseable ones (reuseable for one cycle). Softcup is FDA approved and unlike tampons, doesn't change the bacteria levels found in your body. I won't share any details about using this female product (to spare you and any males that stumble on this page) but I know a lot of women who use it and they really like Softcup!
TriCalm is a 100% steroid free hydrogel designed to relieve itching, burning and stinging caused by rashes, bug bites, hives, poison ivy, and allergic reactions. TriCalm also works on dry, itchy skin and is safe for use on sensitive skin too. My skin tends to dry out in the fall and winter as the air becomes drier. TriCalm worked well to keep my hands from drying out and doing that weird, ugly, painful cracking thing they like to do this time of year! Check out their website today for a coupon.
For more information about the WOW Summit and to register visit WOW Summit today!
*I am sharing this information on behalf of Moms Meet. I am a Moms Meet blogger. I received free products for the purpose of this post. No monetary compensation was received. All opinions are my own.