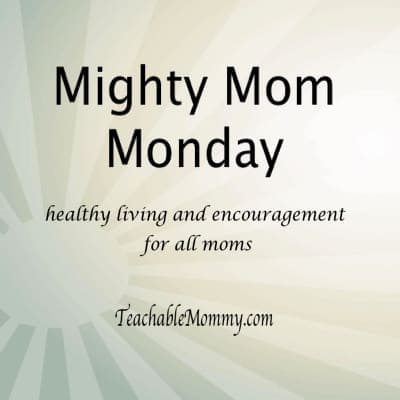 Happy Monday Mighty Moms! I have been on the go for the past several days, traveling to my neighbor state of Maryland for the Natural Products Expo, hanging out a vineyard, and helping a friend do a little healthy food shopping. I feel like today, I have just been trying to be in my own space and zen out. Ok not really zen considering I have a pile of "to-dos" that are glaring at me.
Remember the bruised rib issue from last week? Thankfully it seems to be healing. I did go to Zumba, modifying moves as needed and I even ran for a bit, until I couldn't stand it anymore. Some people thought I was a little crazy to be pushing myself but I believe that the point is to do something. Get off the couch and just do something. Tonight I will be headed back to Zumba and after testing out some moves that were impossible last week, I think I can handle it. At least I will be able to do a little twisting!
But I feel blah, my period started, I'm too tired. Those are mental excuses. Your brain will give out before your body does. I have yet to meet someone who doesn't feel better after they workout out. I'm not saying go running on a broken leg. All I'm saying is: Don't hurt yourself, know your limitations, change things up as needed, and do what you can. That's what pushing on Mighty Mom style looks like!
I'm excited to be starting a new feature: Mighty Mom of the Month. In October (which oh my goodness is tomorrow?!) you will meet a friend of mine who inspires me daily with her commitment to her family and her health. She is definitely a Mighty Mom. If you have a story to tell or know a mom that does I would love to hear it and share it with my readers!
Do you have a Mighty Mom Moment from the past week to share? Need some encouragement? Let me know in the comments. Have a great week!