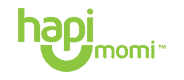 Hapimomi is a family friendly organizational app for iOS. This app is designed to keep the family on track and connected to one another. Share tasks, shopping lists, events, and more in this private and secure app. The creative parent team behind Hapimomi wanted to design one app that would do it all. No need to have a million different apps to keep a busy family organized. Okay, maybe not a million but seriously, I dislike having to use more than one app to accomplish one goal! Hapimomi is six apps in one, and everything you need to keep your family connected and organized.
I am loving using Hapimomi to help keep all our crazy selfs on the same page. My kiddos are too young to have their own cell phones but my husband and I have synced our schedules using Hapimomi. When I'm traveling the tasks and grocery lists help him keep the kids fed and homework turned in on time. If I am out and someone asks me oh are you free such and such night? I can check the events tab and see if I or anyone else in my family have something going on.
Not everything is out there for your whole family to see. You can also use Hapimomi as your own personal task master. I can make myself lists, tasks, and notes that are only seen by me. Share as much or as little with your family as you want. Oh and did I mention this is a FREE app. Yes you read that right, six apps in one, works great, private, secure, and FREE.
Add your family members and even 7 others who you need to share info with.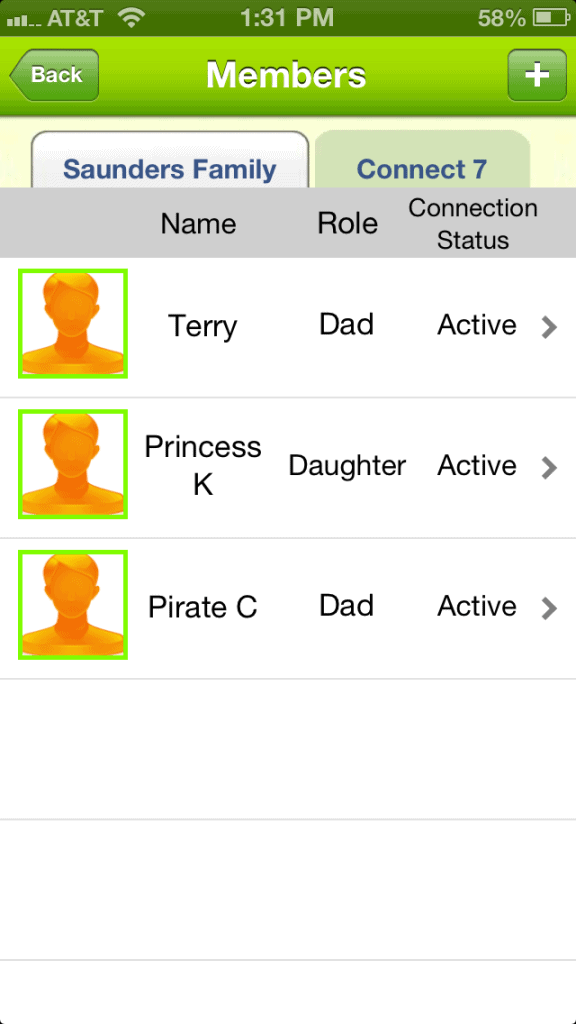 I like that when I make a task on Hapimomi I can choose whether to keep it to myself, share with my family, or just share it with one other person. This is perfect for planning surprises or talking about present shopping.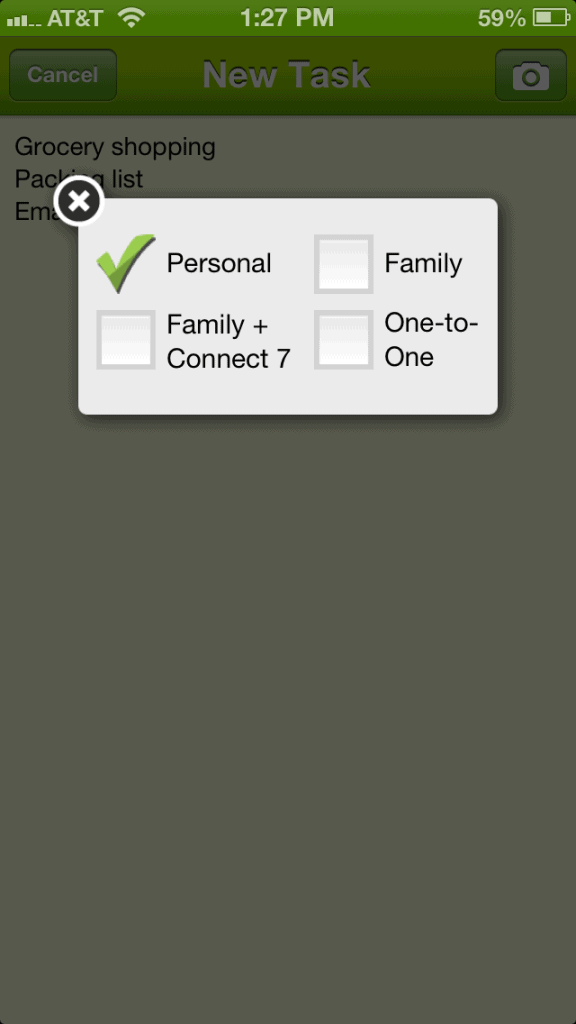 The shopping list feature is probably the one aspect of Hapimomi I use the most. They have preloaded popular stores (ie: Trader Joes, Whole Foods, Walgreens, etc) or you can add your own store. I had my husband use this app while I was out of town so he could navigate the store without texting me every 2 seconds. Or worse coming home with all this stuff we don't need and nothing that we do!
Just use the little "S" to share your list.
App Store Description:
Hapimomi is an easy-to-use app that helps you organize, share and plan with your family, privately. Share a single family phone book, calendar, shopping list, diary and to do list. Imagine a private social network just for your family, the family wall. Hapimomi is free and all-in-one, keeping your family running with everyday peace of mind.
Find it today in the Apple App Store: Available for the iPhone or your iPad.
*This post is sponsored by Hapimomi. I was compensated for this review. My opinions are always my own.