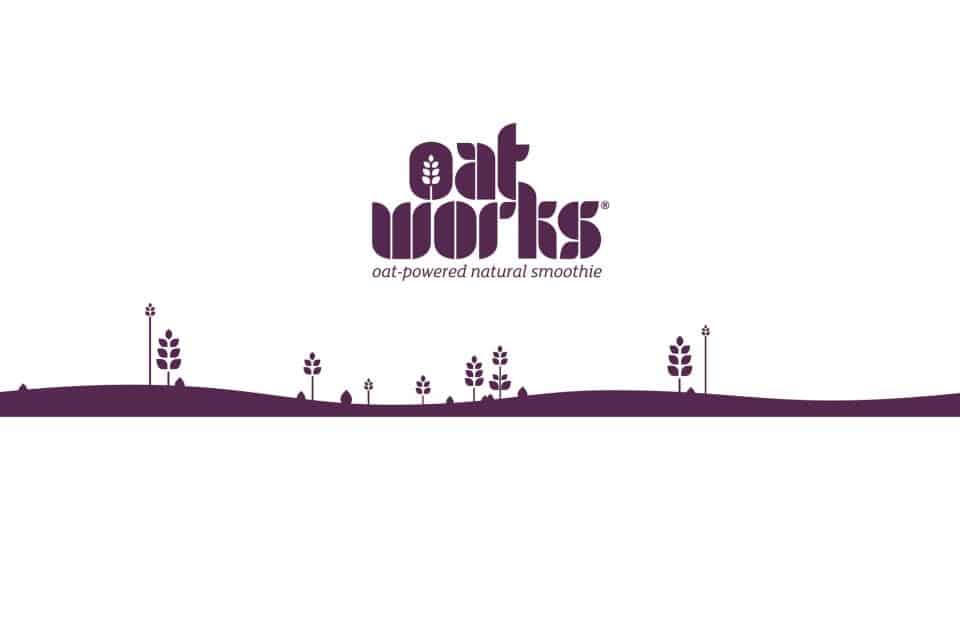 Looking for a tasty way to help keep those New Years goals to care more about your health? Oatworks is what you need.
Oatworks are delicious, healthy oat and fruit smoothies. They are packed with as much soluble fiber as 2 bowls of oatmeal (2g). That makes them good for your heart, your weight loss goals, and your energy levels! It is so nice to find something good for me that tastes so good. Kinda like winning the clean eating lottery right? Oatworks smoothies are perfect as snacks on the go or for the pre/post workout buffs. Whenever and wherever you decide to drink them, I know you're going to love them.
Soluble fiber, cool, but fiber is fiber right? Wrong! There is a difference, not all fiber is created equal. Don't worry, I didn't know that either. Soluble fiber is dissolved by water turning into a gel like material, that lowers cholesterol and allows you to feel fuller longer. Insoluble fiber does not dissolve and speeds up the passage of food in the stomach and intestines. Basically, insoluble fiber is a laxative. Yum… No laxatives here, Oatworks is all about the soluble fiber aka beta glucan.
I am sure that some of you are saying, what if I don't like oatmeal? Before meeting my best friend I had never met anyone who didn't like oatmeal. Even people, like her, who do not love the taste can't argue the benefits of eating oats. If you are like that, Oatworks is perfect for you. Oatworks is made with oat fiber that mixes completely in with the fruit blends. The texture is smooth and you can't even taste the oats. Now you can get all the goodness of oatmeal (2 bowls actually) in one delicious bottle of Oatworks!
Oatworks are:
Gluten Free
Vegan Friendly
Dairy Free
non-GMO
Cholesterol free
Natural Oat Fiber
Awesome (ok I added this one to their list, but it should be on the bottle)
Why do I say awesome? Well aside from tasting freshly made and great, they are my perfect workout buddy. After a good workout I always feel drained and starving! But I don't always want to eat something huge and honestly it would most likely make me sick. That's why I drink Oatworks after I run or workout. It tastes great, fills me, and refreshes me. I told you it was the perfect fitness buddy. Also, Oatworks is awesome because it is made without artificial preservatives, flavors, colorings, and is sweetener free. Oatworks only has sugar that is naturally found in the fruits they use for each drink.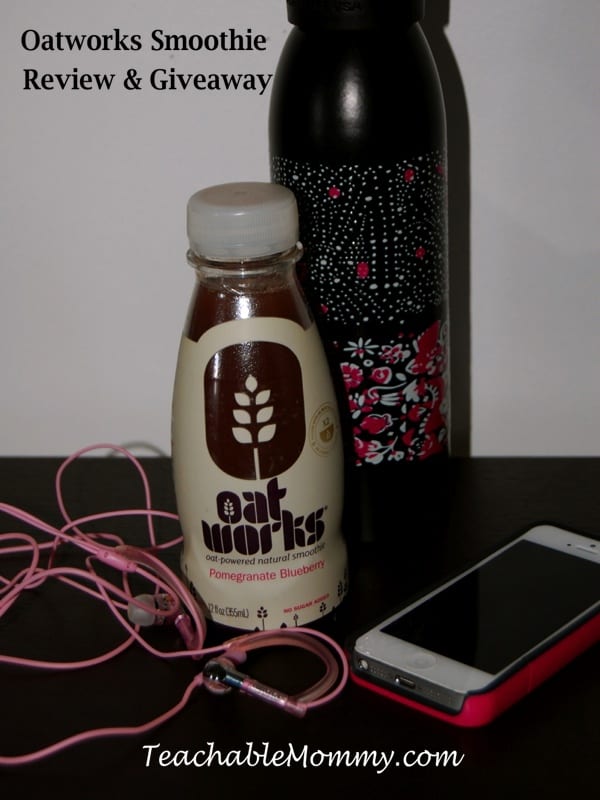 My workout essentials: water, a killer playlist, and my Oatworks!
Oatworks is available in 3 flavors: Pomegranate Blueberry, Strawberry Banana, and Peach Mango. Which one will you reach for first?
I have!
Oatworks is giving One Teachable Mommy fan a prize pack of their Smoothies! 
Can't wait to see if you've won the giveaway? I don't blame you! You can find Oatworks at these retailers or on Amazon
.
*This post is sponsored by Oatworks. I was given free products in exchange for my review. All opinions are my own. Amazon link is affiliated with Teachable Mommy.