At the beginning of August 2014 I was vacationing with my parents at the happiest place on Earth. A few days after we left Hurricane Charley slammed into Florida with a vengeance. My best friend was living in Orlando at the time and attending college to pursue her dreams. Watching the news and seeing what was happening in Florida I was concerned for her and the rest of the residents. After the hurricane was finished it was time to rebuild, and that is when the American Red Cross was there doing whatever they could to help those affected by this disaster. My friend and everyone else that needed help received amazing care from the team of volunteers. The workers worked around the clock to provide food, water, cleaning supplies, emotional support, shelter, and even financial help to those who required it. Their selfless acts and the care and concern that they The American Red Cross show to others, is why I support them.


It is a really sobering thought to know that in an instant everything you see around you could be gone. Most of us won't go through something so devastating in our lifetime but there is always that possibility. When I think about all that, I want to throw everything I cherish into a bullet/water/fire/disaster proof bubble and hide! Then I think what do I want to protect the most? My children are first and foremost, hands down no question. Sorry honey but you can protect yourself right? I would also want my pets and certain valuables protected 100%. These are the things that have to go in my bubble.
But that isn't real so what's the next best thing to an imaginary super bubble?
Master Lock
Master Lock is the world's largest manufacturer of padlocks and other security products that keep those things that you love safe. From the home to the office to school, wherever, whenever Master Lock has a product/service for you. As an industry leader, Master Lock is always striving and engineering the best products and advice to help families live their lives as safely and securely as possible.
Did you know Master Lock supports the American Red Cross too? That is why they chose the American Red Cross to support with their new sweepstakes/donation opportunity.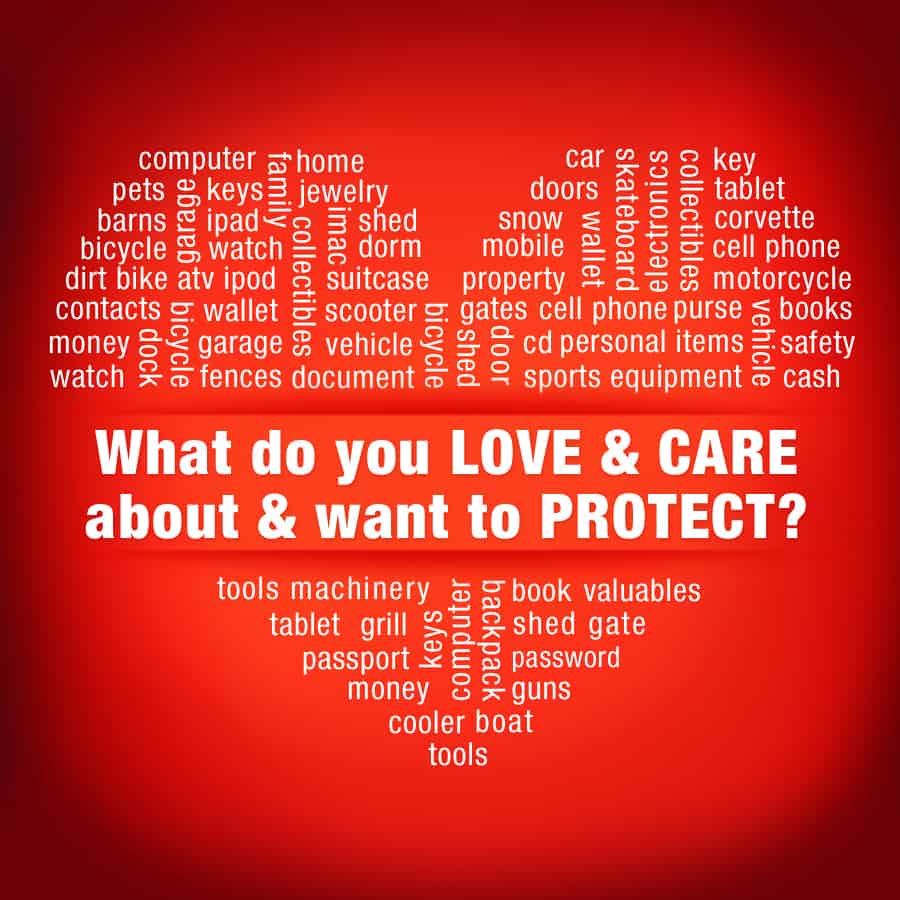 Protecting All That You Love and Care About Twitter Sweepstakes/Donation Opportunity
Master Lock "Protecting All That You Love and Care About" Sweepstakes is all about helping you, the consumer, protect all that you love and care about in 2014, whether a certain someone, precious pet, or prized possession. To kick off the year long initiative, Master Lock is asking you to tweet what you most want to protect using the hashtag #MasterLockProtects in exchange for a $1 donation to the American Red Cross and entry into the sweepstakes for a chance at one of 28 prize packs. Master Lock will make an initial donation to the American Red Cross of $10,000 and will donate up to an additional $10,000 based on consumer participation in the sweepstakes. (So get tweeting!)
These donations will support the most urgent needs of the American Red Cross, whether it is responding to disasters, collecting blood, teaching skills that saves lives, or assisting military members and their families during emergencies. Master Lock chose the American Red Cross because they want to help keep the places and people consumers care about safe.
The Sweepstakes runs February 17th through February 28th 2014.
3 Grand Prize Winners will receive
$100 Visa Gift Card
Master Lock 5422D Portable Key Safe
1547DCM Backpack Lock
5900D SafeSpace
Red Cross Emergency Preparedness Kit
25 First Place Winners will receive
$50 Visa Gift Card
Master Lock 5422D Portable Key Safe
1547DCM Backpack Lock
5900D SafeSpace
Red Cross Emergency Preparedness Kit
For complete rules and regulations click here.
---
To kickoff the sweepstakes/donation opportunity, join in on the Master Lock Cares Twitter Party #MasterLockProtects with @ResourcefulMom on February 18th 2014 for your chance to win 1 of 10 prize packs!
---
For more information about Master Lock visit www.MasterLock.com
Digital data vault: Master Lock Vault
Twitter #MasterLockProtects
What/Who do you care for and want to protect most?
*This post is sponsored by Master Lock. I was compensated for my time, but as always, all opinions are my own