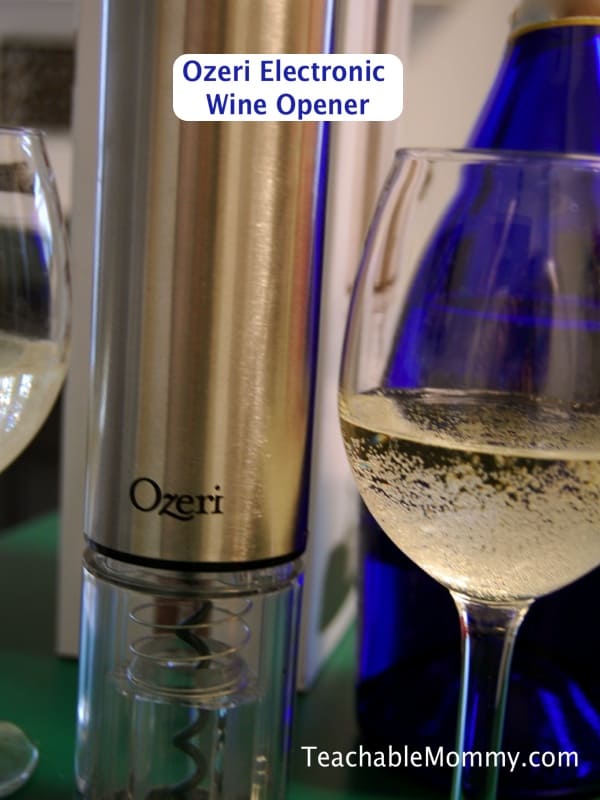 Where are my wine lovers? This blog post is just for you.
I will sheepishly admit I just started really getting into wine a few years ago. So I'm still learning the ends and outs of the perfect bottle. When I tell you I had no idea there was such a thing as an electric wine opener, I'm serious. But I like wine a lot and love convenience (who doesn't?!) so an automatic wine opener seems like a must have for the kitchen.
After telling some wine snob friends of mine about the opportunity to review Ozeri's electric wine opener they all had a story to tell.

You're better off using the old school hand ones. These things never work. Ehh I don't know about it, you're not going to like it.
All I could say was, I've used several Ozeri products and have yet to be disappointed. Ozeri makes high quality products that are stylish, durable, and backed with their guarantee. In the end, I made believers of my doubt-filled friends. In fact they even want one for themselves, which goes to show you can never just assume something isn't going to work!
The Ozeri Wine Opener is easy to use and works great!
The Ozeri electric wine opener can be used automatically simply by applying pressure to the wine bottle. Or choose to press the button at the top. Either way your wine bottle is open within seconds. If you happen to be cork challenged like I am, then the Ozeri opener makes your life easier. I can't tell you how many corks I have absolutely destroyed or worse cork pieces I had to strain out of my wine after opening. Even my husband, who knows less than I do about wine didn't have any issues getting the Ozeri to open a bottle. Now I won't look like the amateur I am when friends are over!
I really like the rechargeable battery feature, since we never have the right batteries in the house. The charger is detachable, meaning no clunky cord taking up counter space. The Ozeri Extravo is slender, sleek, and does not need a lot of storage room. Whether you have it on display on the wine cabinet or in a drawer, you won't have to stress on making it fit. It also includes a bonus spout and stopper for that off chance you don't finish off the bottle!
Key Features of the Ozeri Wine Opener:
Built in Rechargeable Battery (opens around 60 wine bottles on a single charge)
Compact Foil Cutter that doubles as a Stand
Lightweight, Cordless Sleek Design
Easy to Operate
Opens a bottle of wine in seconds
Works on both natural and synthetic corks
Compact design allows for Easy Storage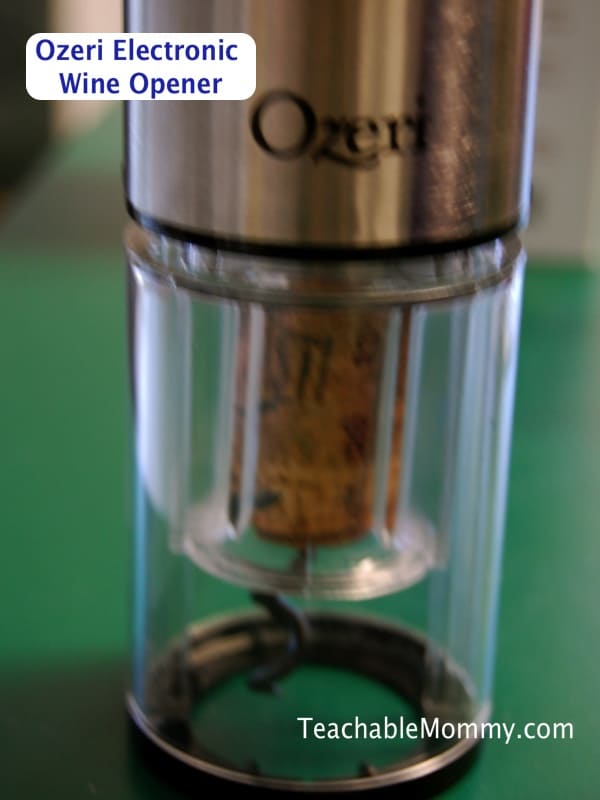 Opens a bottle wine so quickly you won't have to stop the party or risk putting someone's eye out with a flying cork!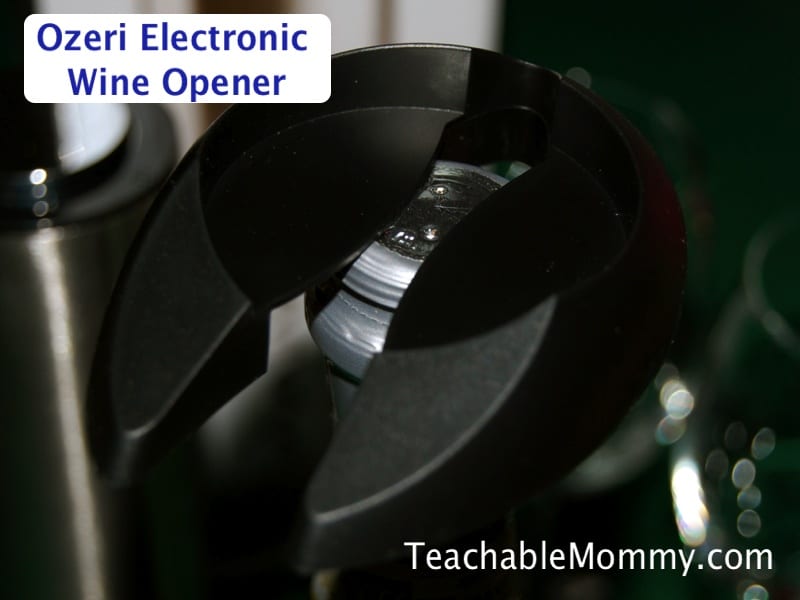 Foil cutter doubles as a stand for the wine opener.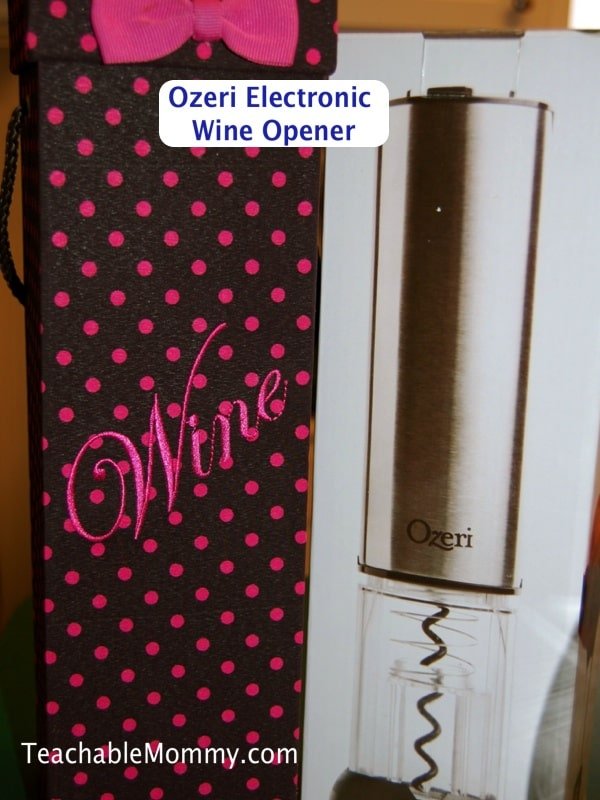 Perfect gift for the wine lover in your life, paired with their favorite bottle of course!
Find the Ozeri Extravo Electric Wine Opener
on Amazon today!
(and on sale too!)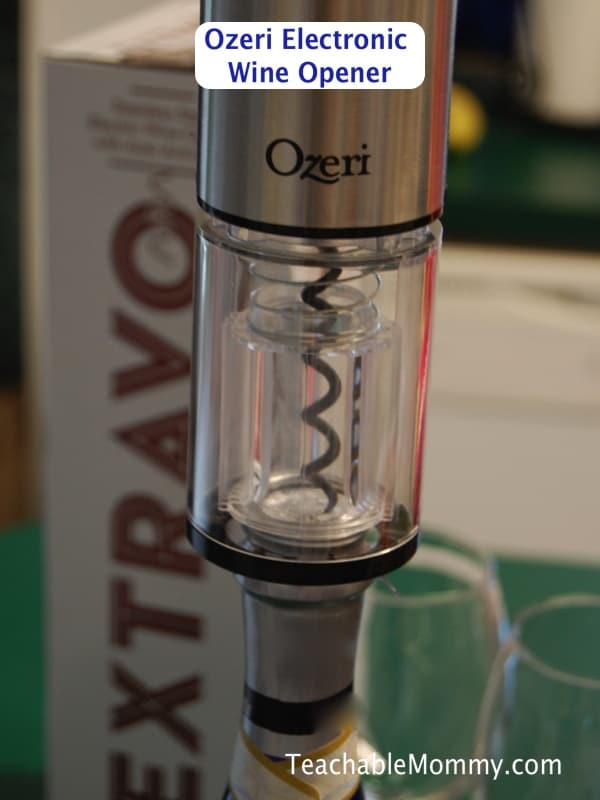 Who would you give an Ozeri Extravo Electric Wine Opener to?
This post is sponsored by Ozeri. I received the wine opener for the purpose of this review. All opinions are my own.