To say I'm a fan of fans might be an understatement. I sleep with 2 fans running, if the room has a ceiling fan it is on, and when it's hot outside I have an extra floor fan running. I'm not obsessed or anything, I get hot easily and I enjoy air that is circulating. Like you aren't weird when someone isn't watching?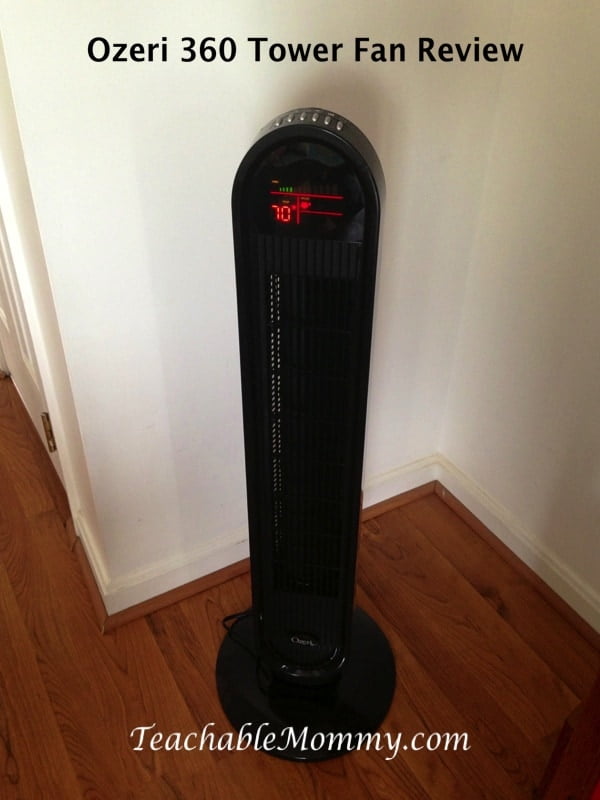 All that is to say that I know my stuff when it comes to fans. When I was asked by Ozeri to try out their new 360 Tower Fan naturally I agreed. I haven't owned a tower fan before and this one comes with so many cool features it makes my favorite box fan look like a dinosaur.
The Ozeri 360 Tower Fan (model no: OZF5) Features:
Remote Control – turn it on/off, change modes, set timer, speed and more without walking over to the fan.
LED Display- easy to read with options to dim it for nighttime use
Speed- choose from High, Medium, and Low.
Timer
Oscillating- 60, 90, 12, or the full 360
3 Modes of Breeze
Thermostat- when in use, the fan will decide the proper speed setting to achieve the target room temperature.
This fan has lived up to my standards. Not only does it look sleek it works great. The Ozeri Tower Fan is not a noisy fan, even on High setting the fan was relatively quiet. I used the fan in my room and in my living room. Not having to get out of bed to turn on the fan after I was finished reading was amazing just so you know. In my living room the fan was situated in a far corner and I could still feel the airflow from the couch. The Ozeri nighttime setting makes the display dim so it won't distract you from sleeping. All in all an awesome product and high quality that you would expect from Ozeri.
Verdict: The Ozeri 360 Tower Fan is a great buy for anyone looking for a fan. I would recommend this product for use at home, in the office, or the dorm room.
Find it today on Amazon: Ozeri 360 Tower Fan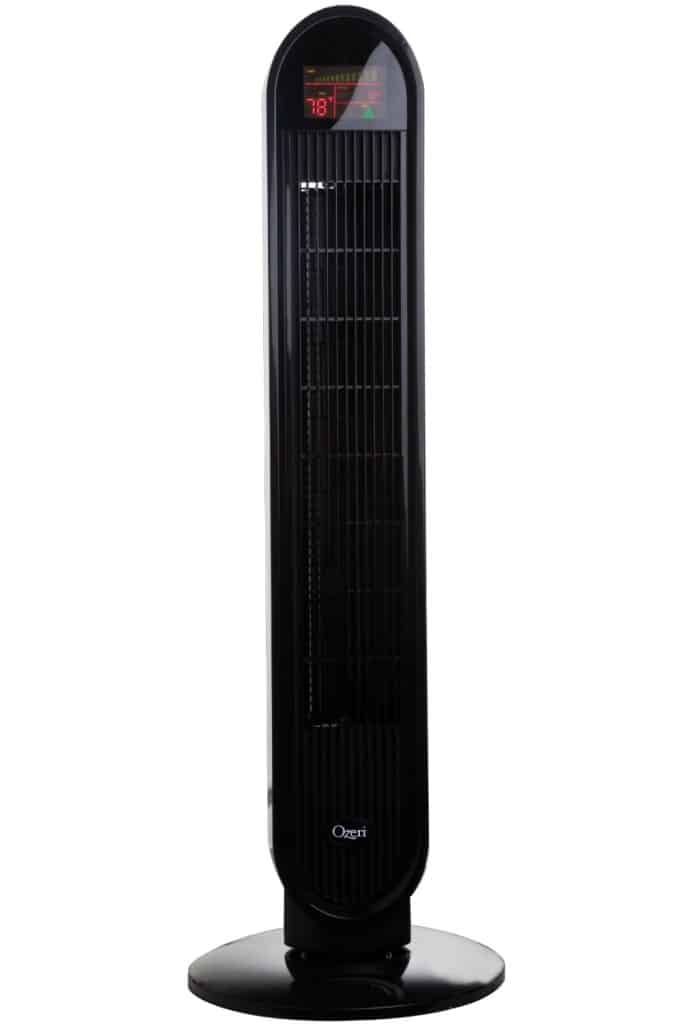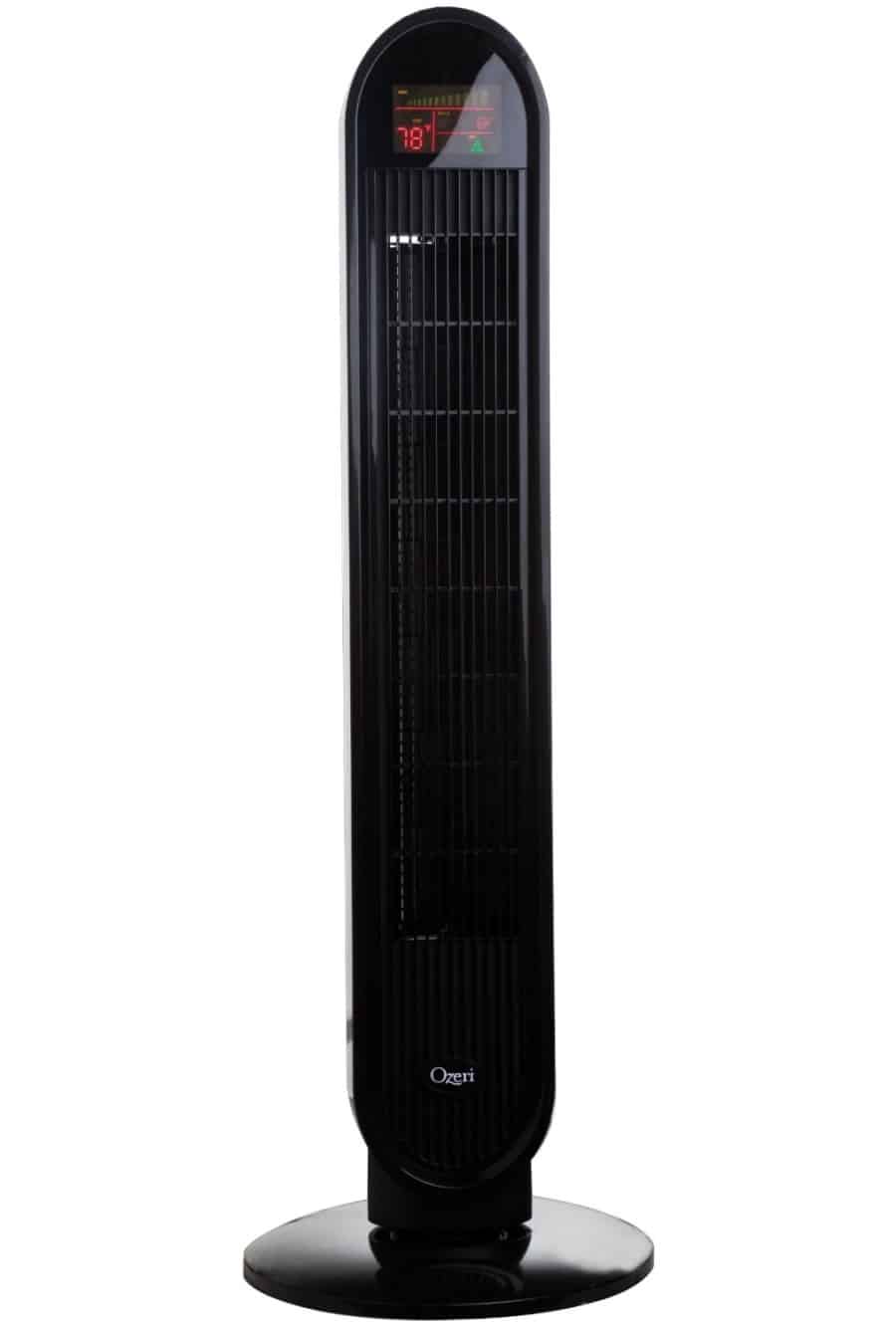 Which room will you use the Ozeri Tower Fan in?
*This post is sponsored by Ozeri. I received the fan for free for purpose of this review. This post contains an affiliate link to Amazon. Opinions are my own.