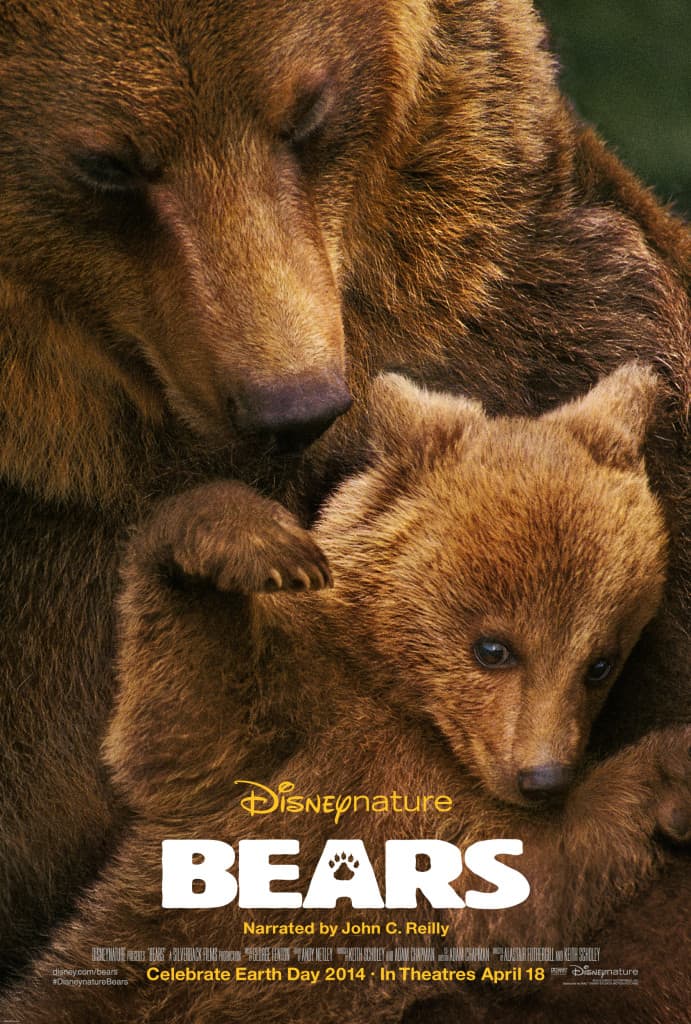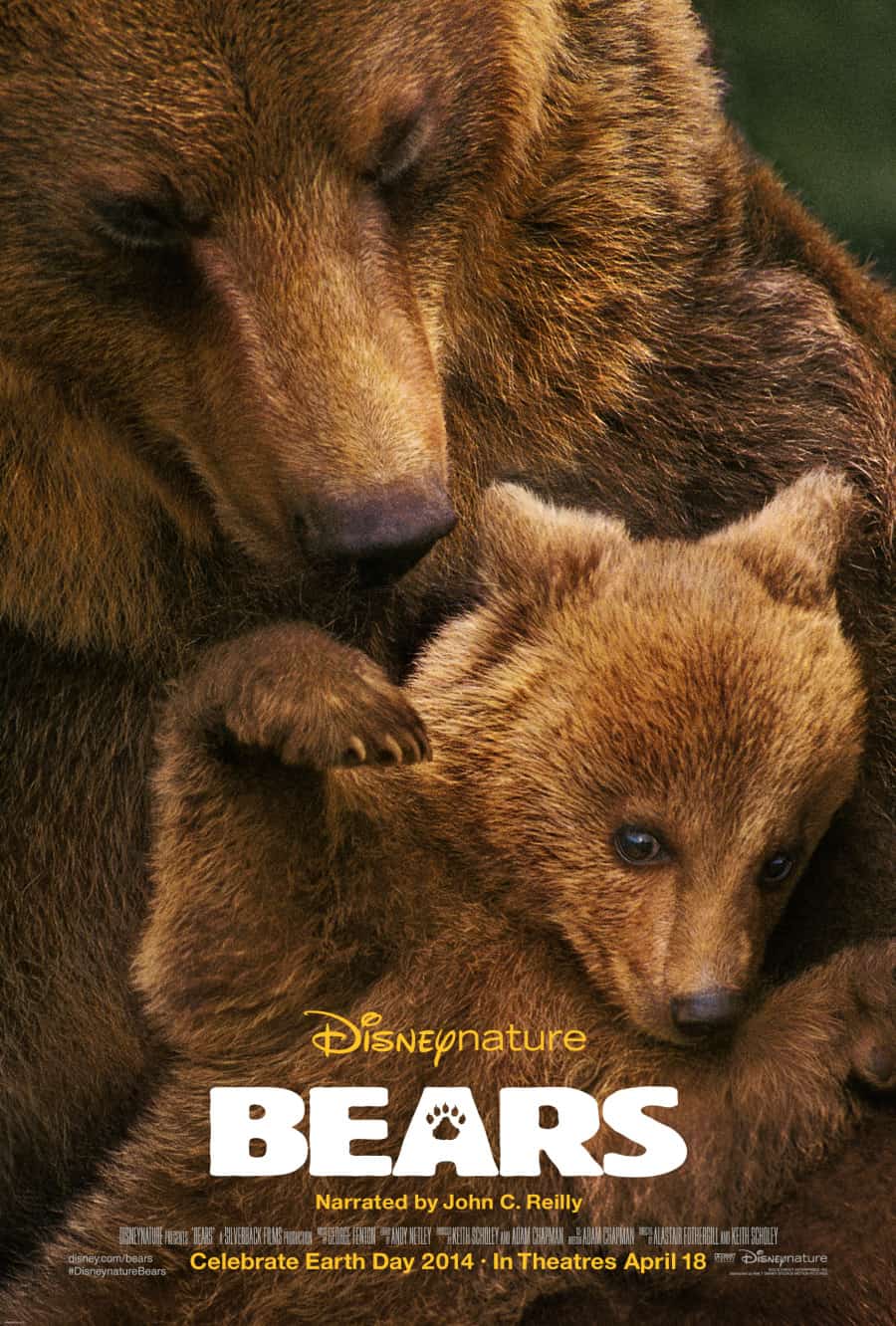 In theaters now, the newest film from Disneynature, Bears. Meet Scout, Amber, and their mama Sky as they fight to survive from finding food to dealing with predators. The film is narrated by John C. Reilly and was directed by Alastair Fothergill ("Earth," "African Cats" and "Chimpanzee") and Keith Scholey ("African Cats").
I am a sucker for a good nature show. When I was little I was obsessed with all the nature shows/movies/ anything animal on TV. Disneynature films have a way of drawing you in, where you become seriously invested in these families. Scout and Amber do not just belong to Sky but to me, to you, to all of us. Simply and beautifully filmed, Bears shows what happens to Bears in the wild, the struggles, the triumphs but in a gentle Disney way. Adults and children alike will fall in love with these Bears, and my hope is it will inspire the next generation to take a stand in protecting the preciousness of our Earth.
Disneynature was started in 2008 and since then has become a powerhouse for protecting wildlife and wild places. Disneynature, through the Disney Worldwide Conservation Fund, has planted three million trees in Brazil's Atlantic Forest, established 40,000 acres of marine protected area in The Bahamas, protected 65,000 acres of savanna in Kenya, protected nearly 130,000 acres of wild chimpanzee habitat, educated 60,000 school children about chimpanzee conservation and cared for chimpanzees.
Prepare for cuteness overload: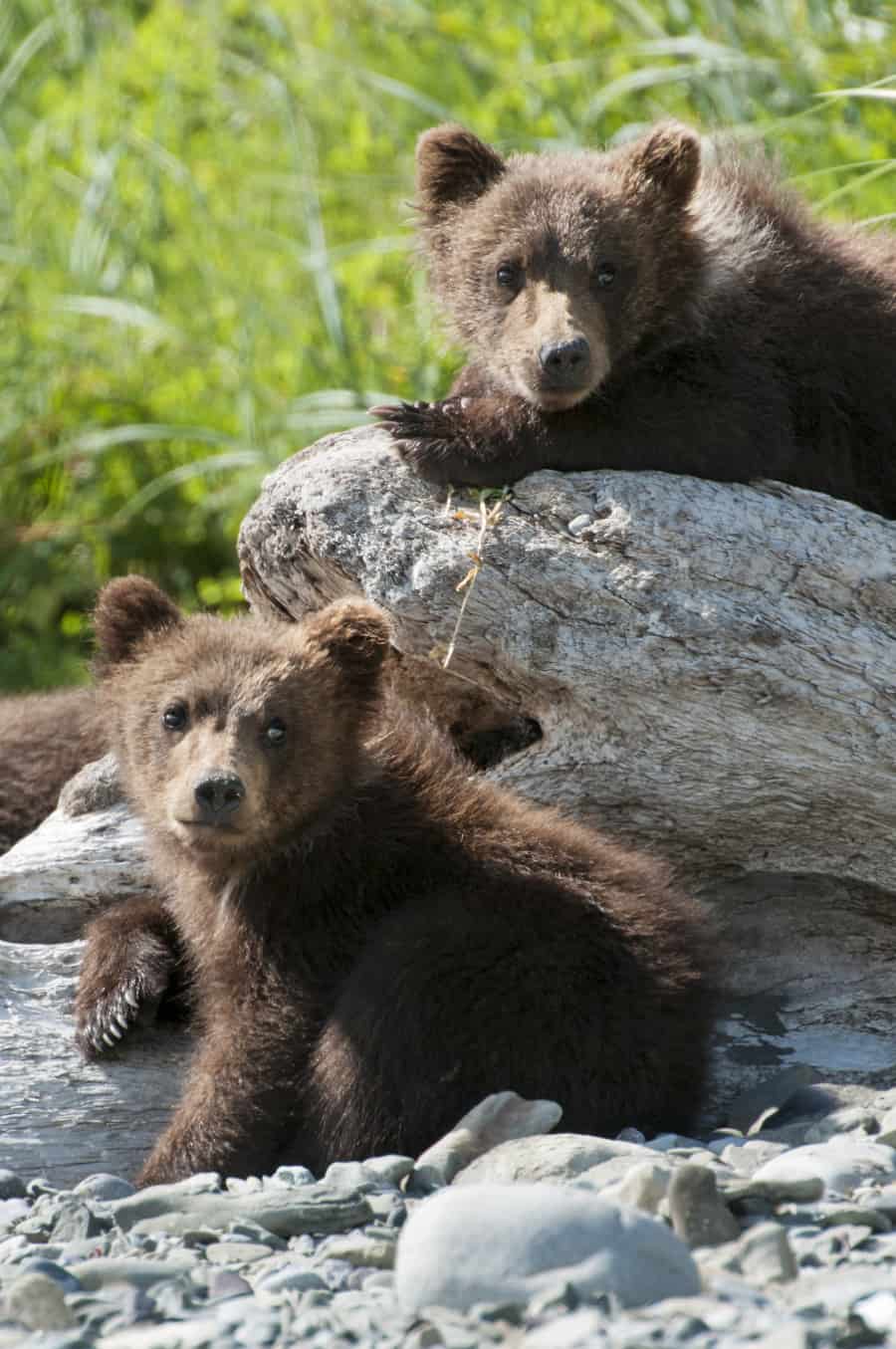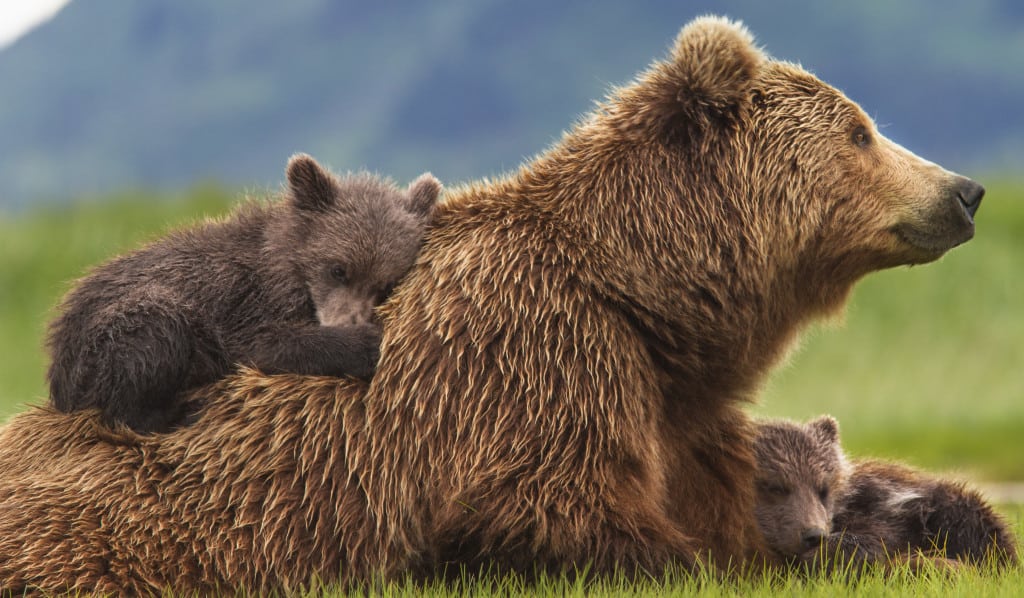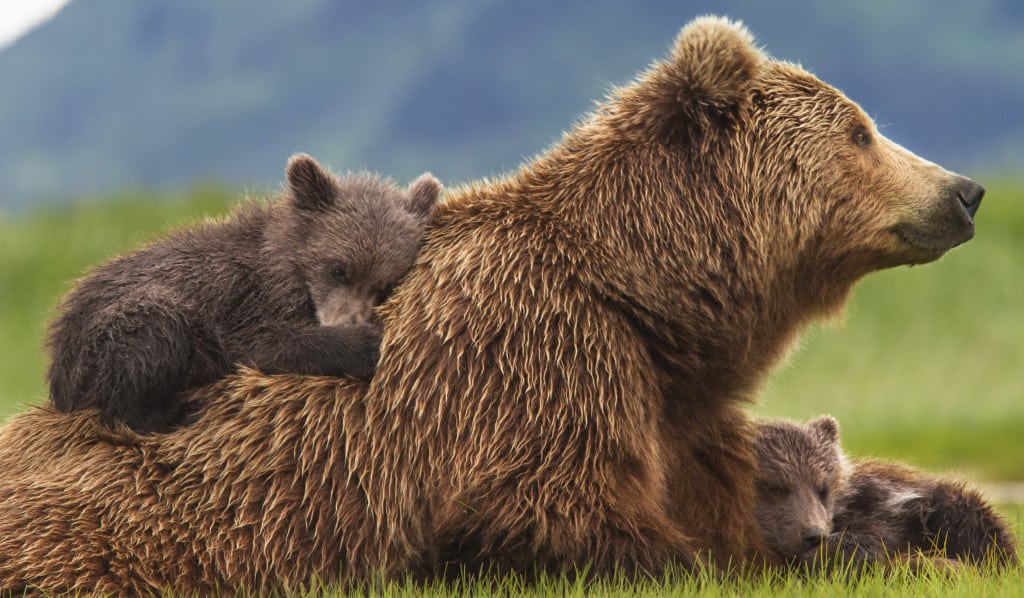 Don't mess with this mama bear, Sky will do whatever it takes to defend her cubs.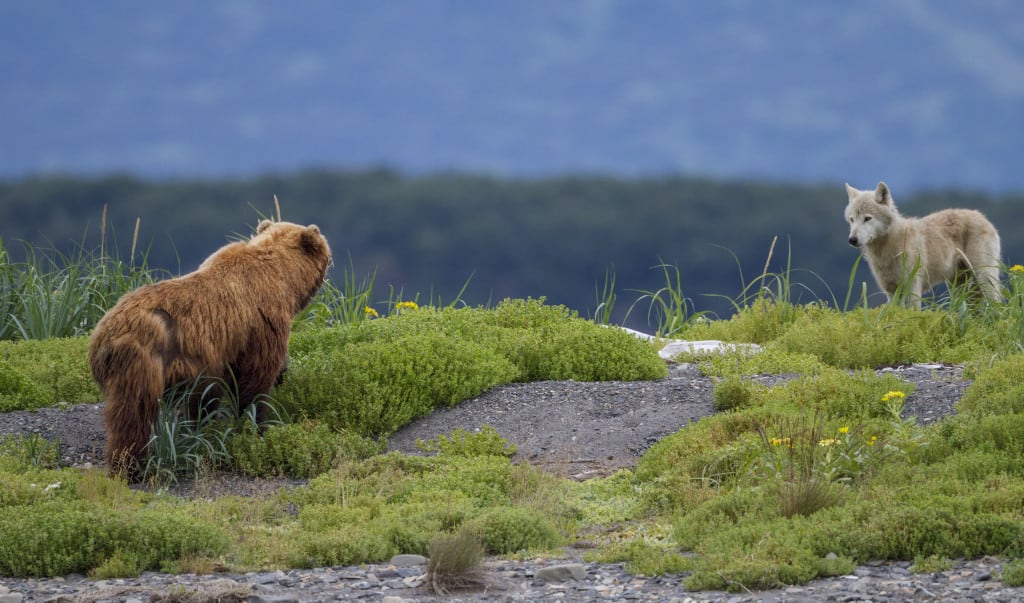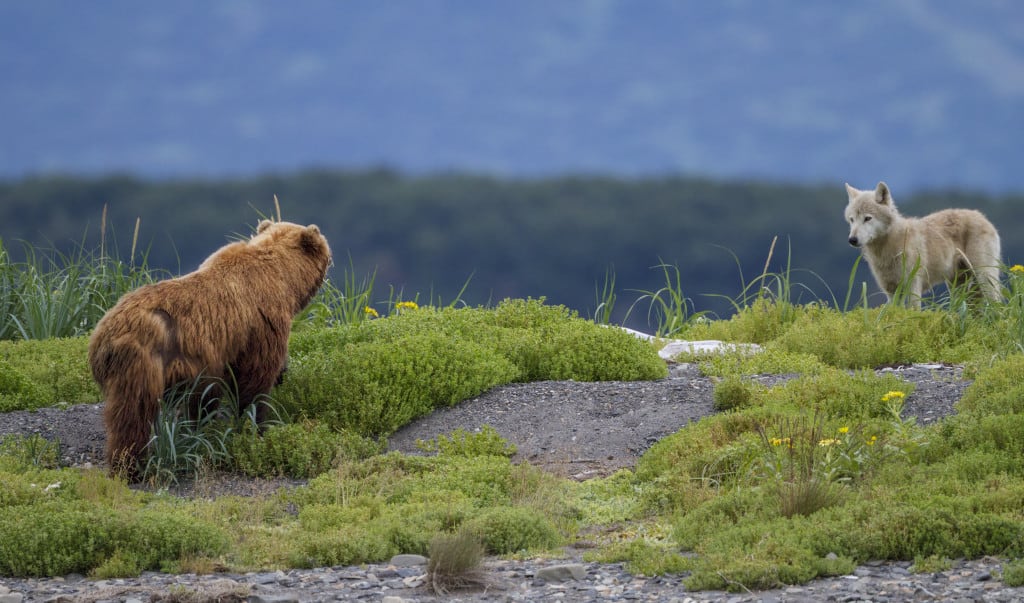 Official Trailer
Protecting Wildlife & Wild Places
First Steps
Celebrate the world of Bears with these free printables!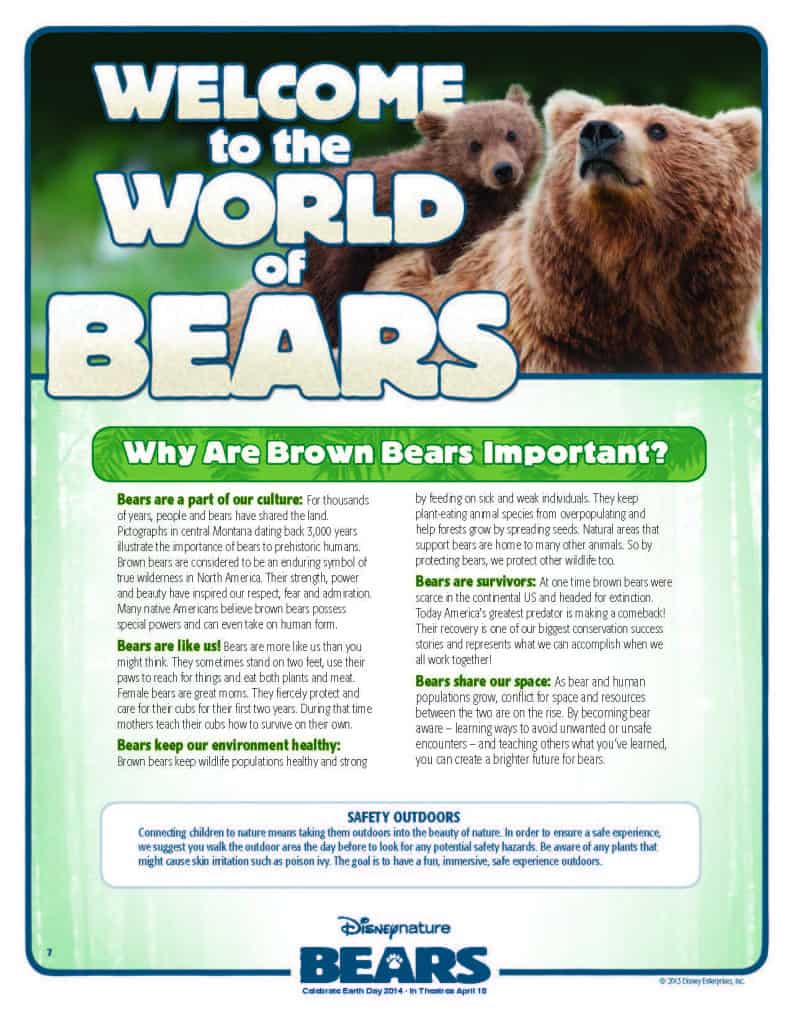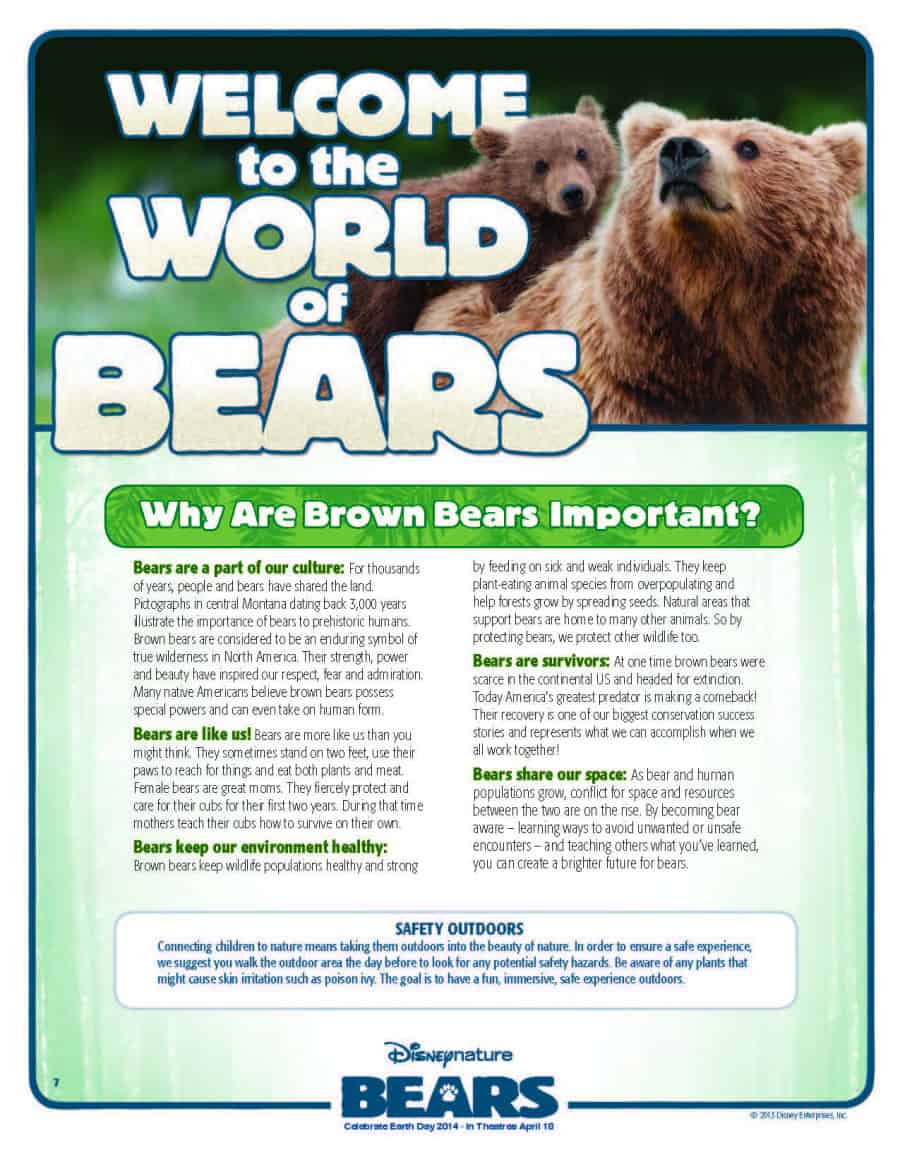 Disneynature's Bears Activity Book
To learn more about our family of Bears and what you can do for conservation, connect with Disneynature on Facebook and Twitter
***If you see Bears opening week, Disneynature will make a donation to our National Parks!***