Spring is finally here! After a crazy winter we all needed a little sunshine. To shake off the winter cold, we got together with some friends for an afternoon of celebrating Spring and getting crafty with fun products from Oriental Trading!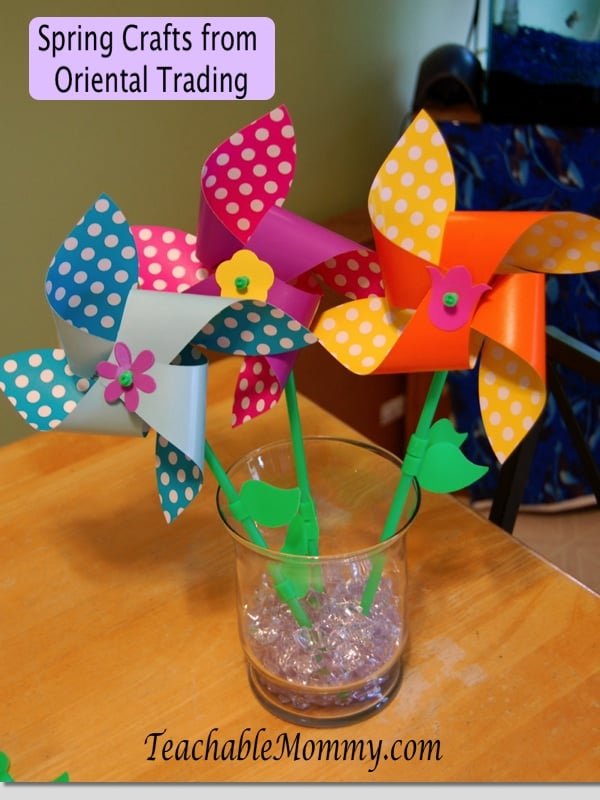 After a quick lunch, I set up for our crafts and hung a few decorations just to brighten up the place. Who said you have to only decorate for birthday parties? I love any excuse to decorate my space. I used cute paper lanterns to hang behind the kids. Craft parties can be pretty too! First craft was the Ceramic Planter.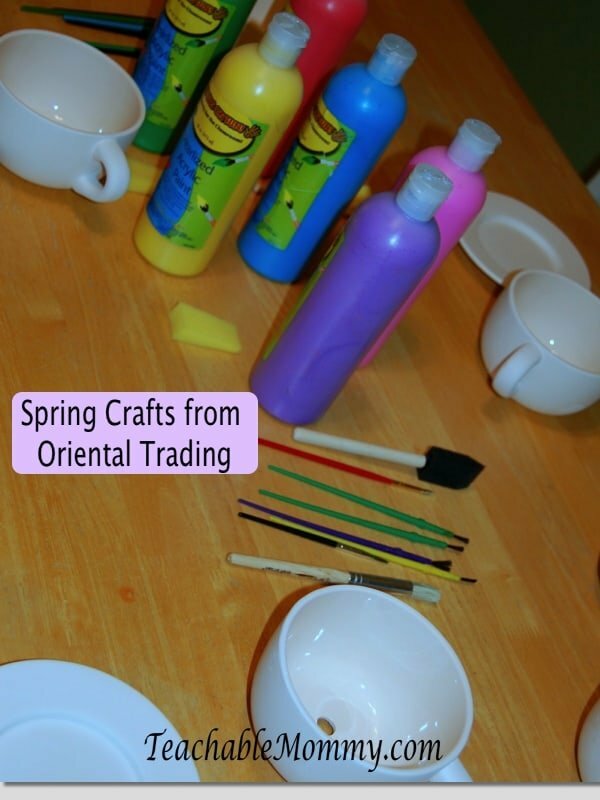 Supplies: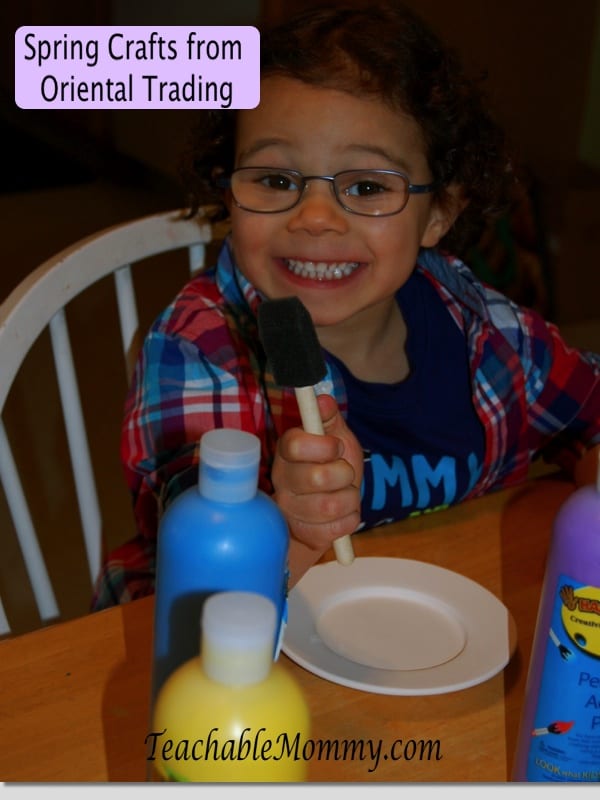 Someone was excited to get started!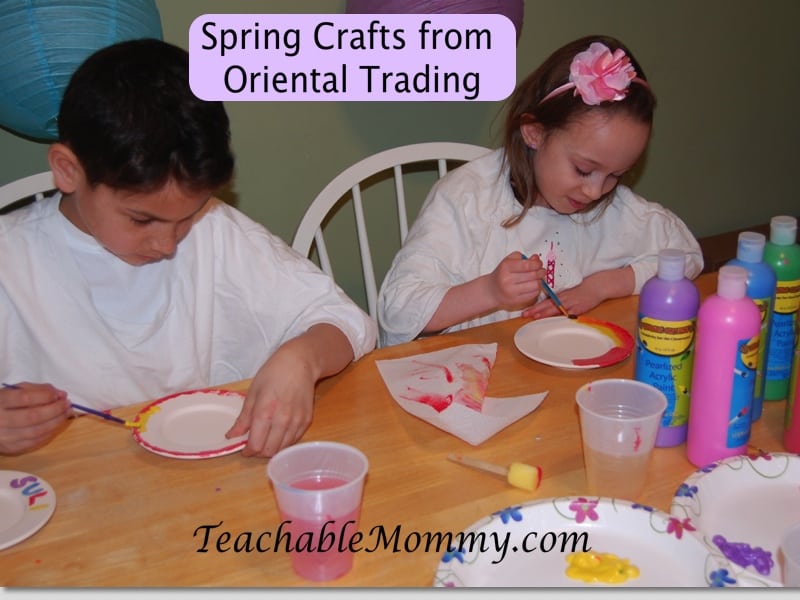 I love the serious faces. They are working hard to make these cups perfect.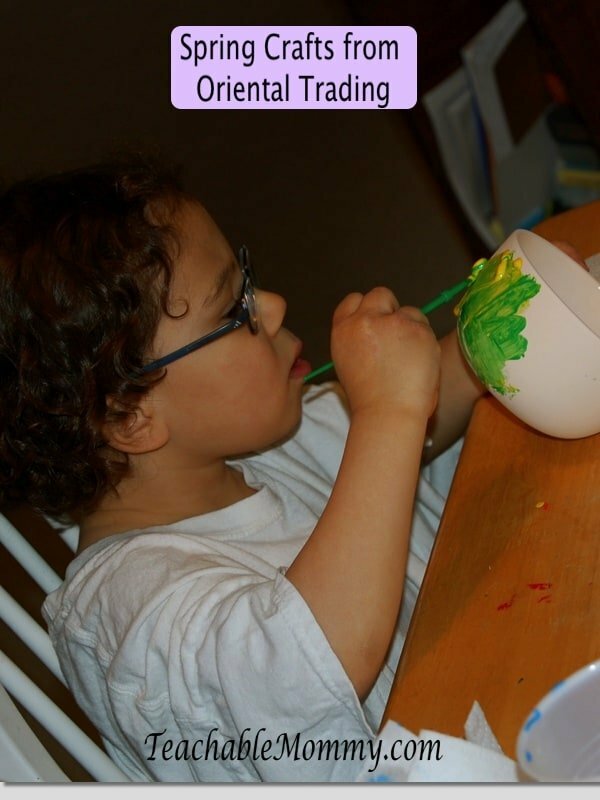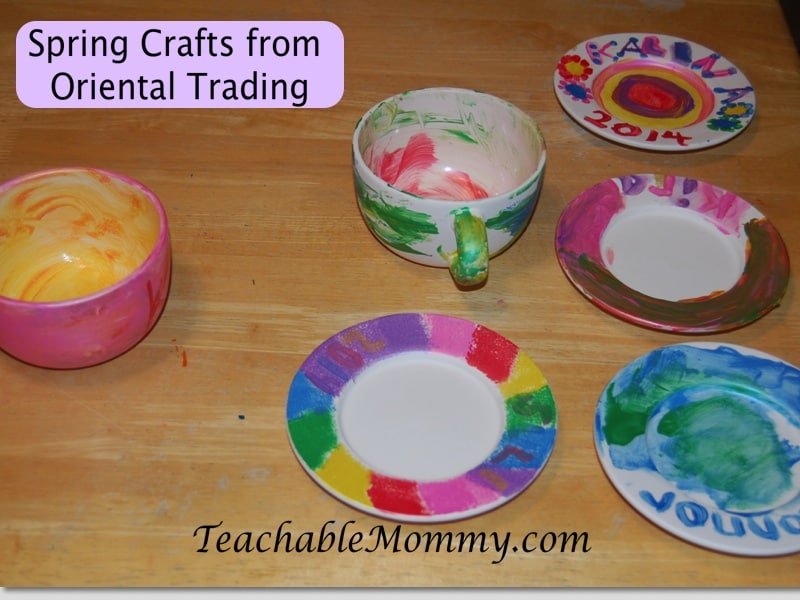 I think it's awesome how each one is so different. You can see their personalities for sure.
The kids are excited to go to the local garden shop and pick out flower seeds to plant. I am going to set mine in our kitchen window.
It would't be Spring without flowers. These adorable flowers are easy to put together and can be used to decorate any room in the house. Best part, you don't have to worry about remembering to water them. I'm really bad about that!
Colorful Spring Flowers Pinwheel Craft Kit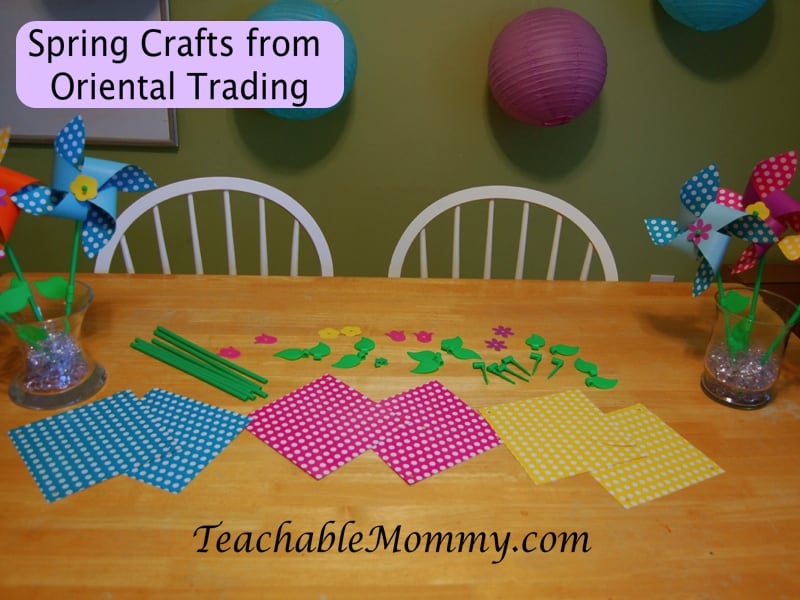 Here you can see the Lilac and Light Blue Paper Lanterns.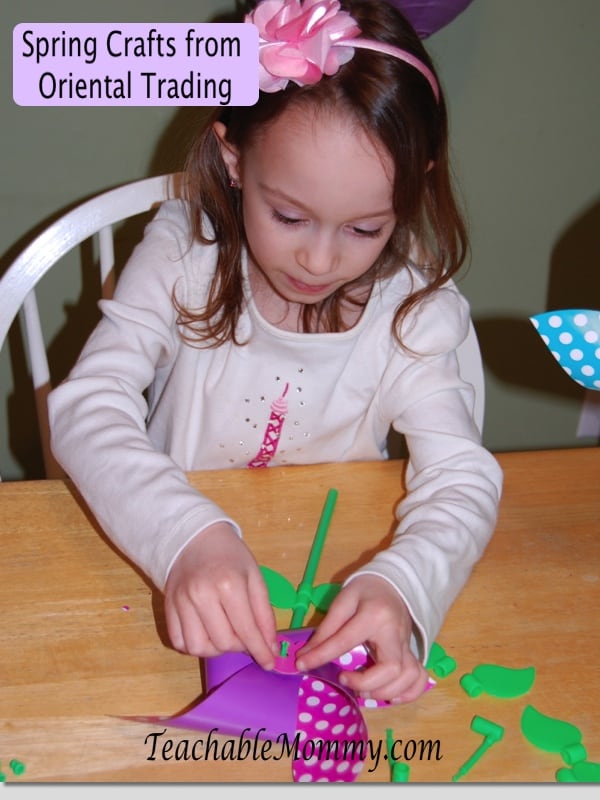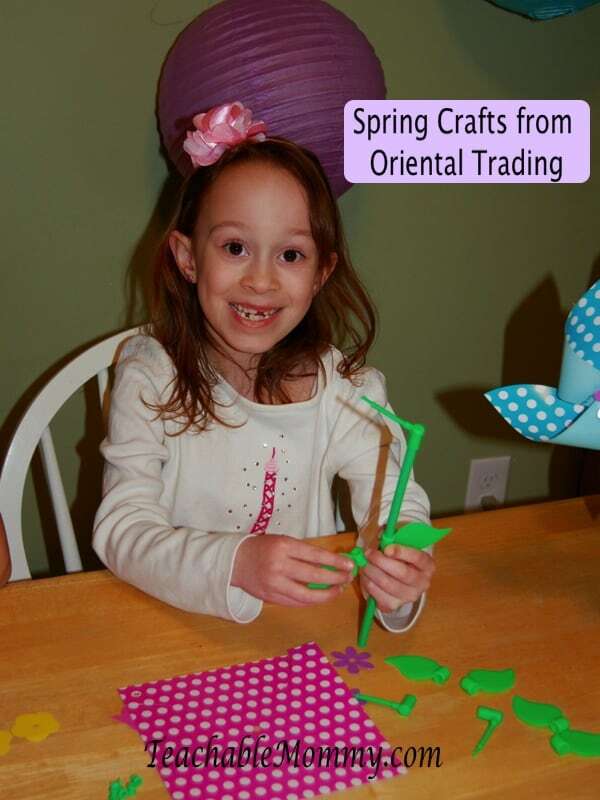 For the vases, I used Acrylic Blue Ice Vase Filler to dress it up. There are a variety of colors available for any holiday or occasion.
Next week catch some of our Easter party featuring fun stuff from Oriental Trading, including crafts, decorations, and party favors.
Don't forget to enter to win the $250 Easter Fun Weekly Giveaway!
*I am a blogger for Oriental Trading, the products were given to me to showcase on the blog. All opinions are my own.