I have always loved Alice in Wonderland, both the books and the classic Disney movie. My daughter and I decided it would be a lot of fun to host a Mad Hatter Tea Party for her birthday. It is a lot of fun to create a party from a theme that is not "in" or "popular" or "new." Parties like these make me stretch my creative muscles and I won't lie, I had a lot of fun making this Alice in Wonderland Mad Hatter Tea Party come to life!
Ready to fall down the rabbit hole and party with us?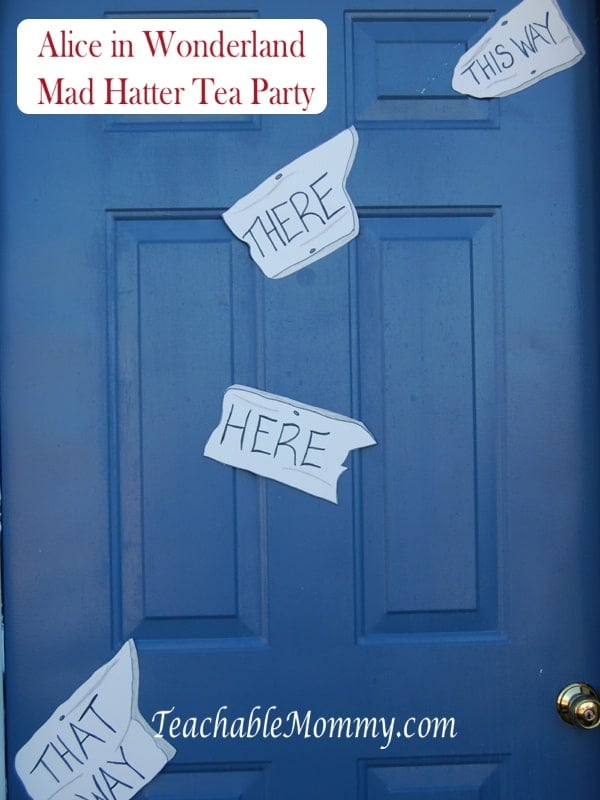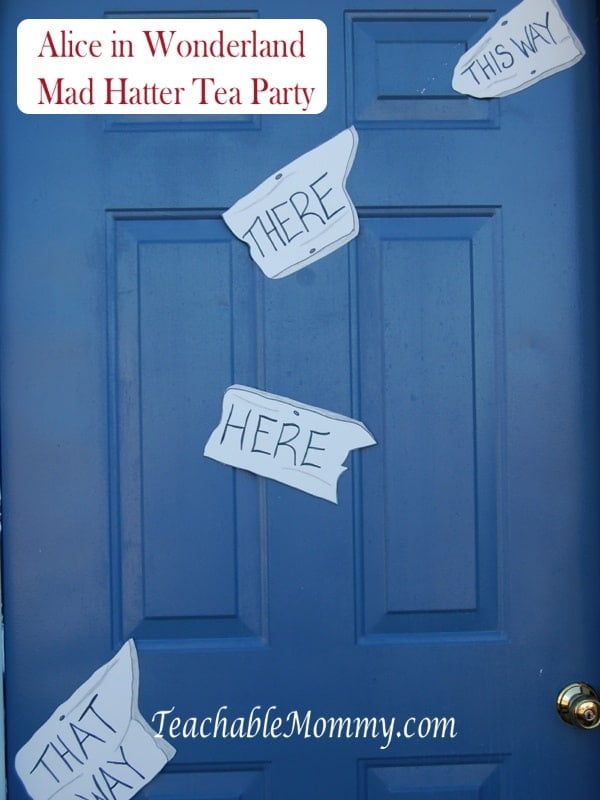 Welcome to the party!
The March Hare is ready for tea and we can see Alice stepping through the looking glass in this classic version of the book.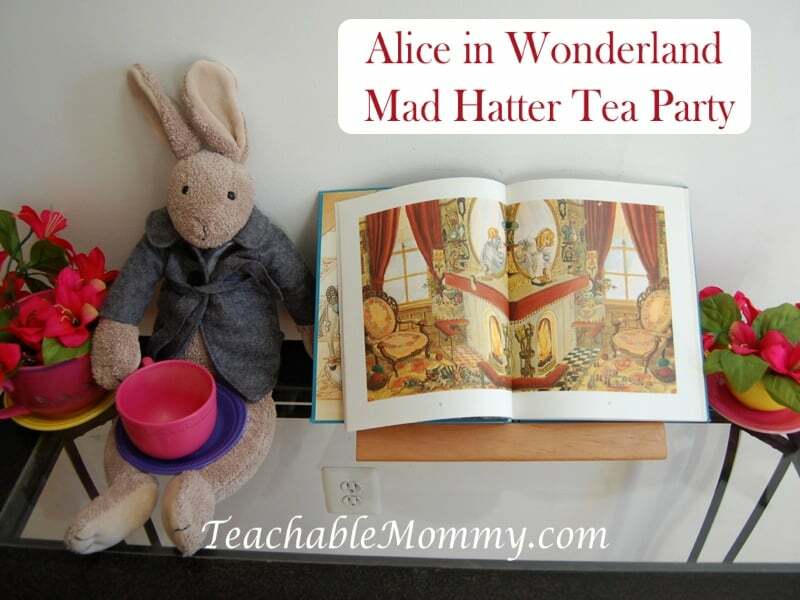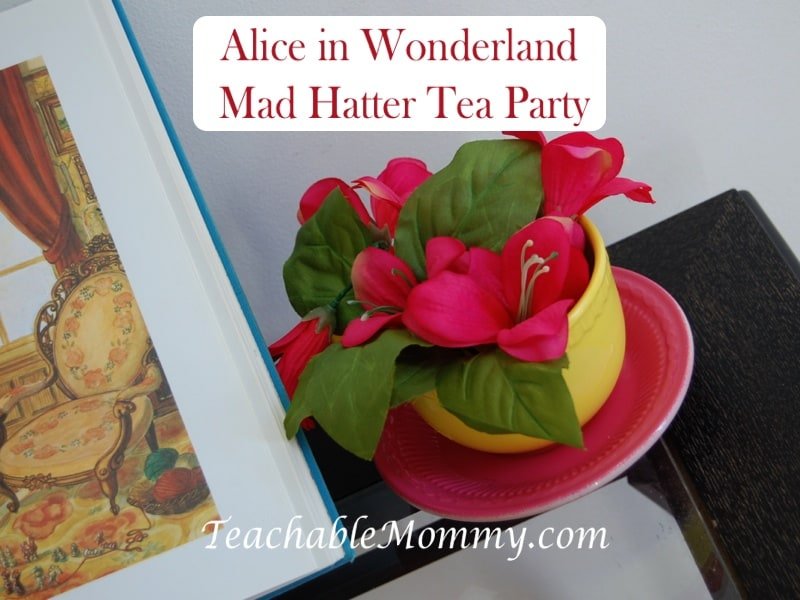 For the colorful tea cups, I went to a local thrift shop and bought a few for less than $0.50 a piece. Then all you need to do is add some bright spray paint and voila you have an eye catching decoration.
This centerpiece was one of the things I was most excited about when the idea came to mind. That is real grass, Wheat Grass. Yes the kind you hear us health nuts talking about. One of my local organic shops sells it fully grown for you to juice at your pleasure. After the party I used it to make healthy, yummy smoothies. A few fake flowers left from the Tangled party added to the garden look. My Aunt had given my daughter this porcelain tea set when she was a baby. It finally saw the light of day for this party.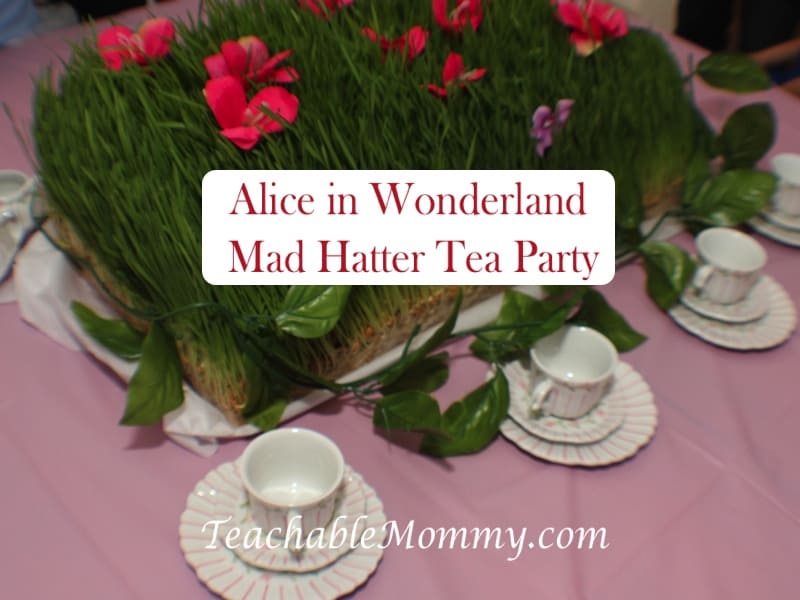 Decorating the food table was easy. I used a heart shaped paper punch and grabbed several paint sample strips from Home Depot. You can have your own confetti in less than 30 mins and it's free.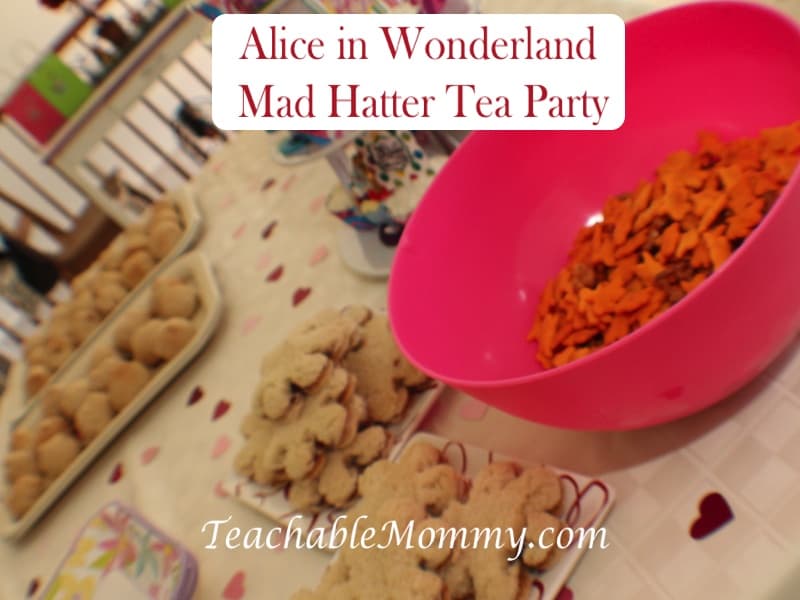 In the bowl we had the White Rabbit's snacks, Annie's Cheddar Bunny mix.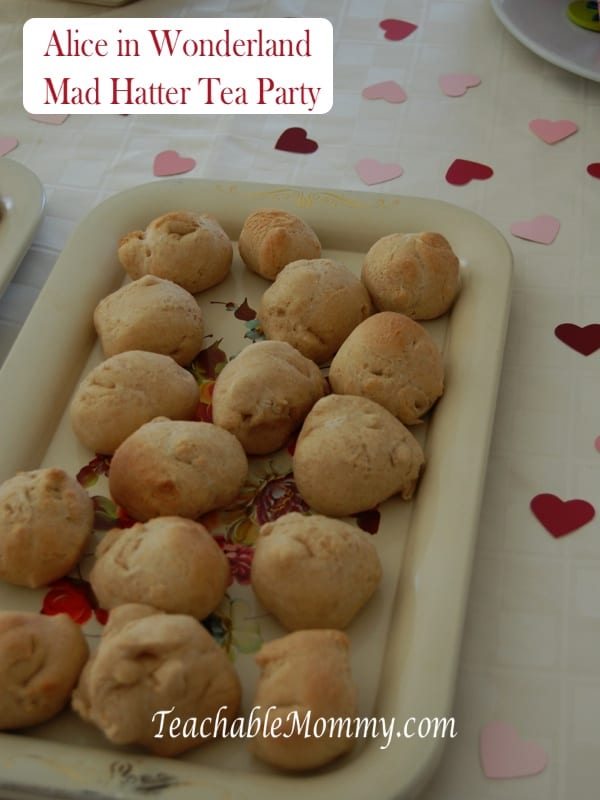 Little honey wheat bread rolls.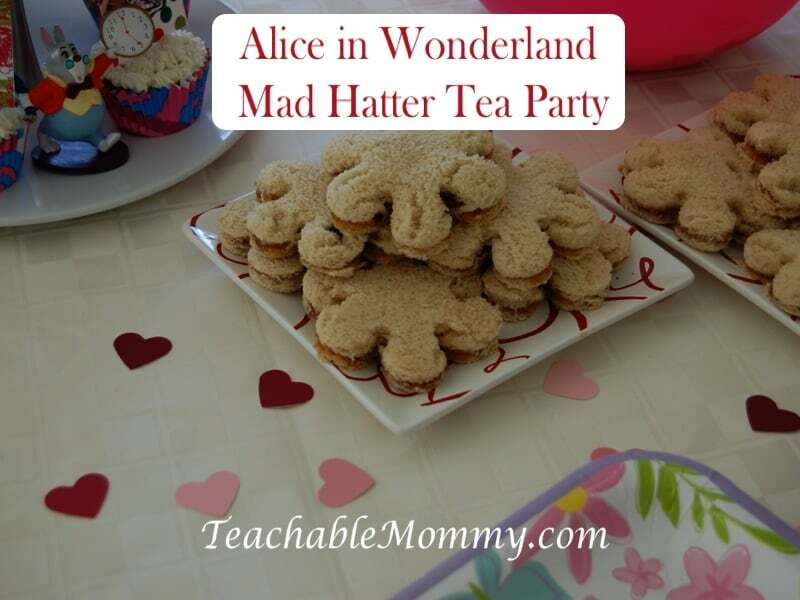 Tea Sandwiches cut using a flower shaped cookie cutter.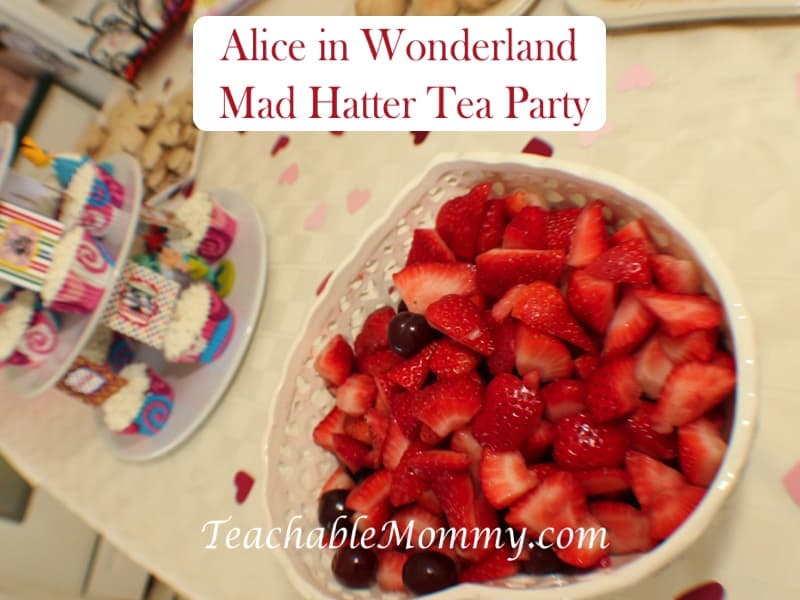 Fruit served in a heart shaped bowl.
It wouldn't be a party without pictures. This whimsical Photo Booth let the girls let loose and embrace their inner Mad Hatter.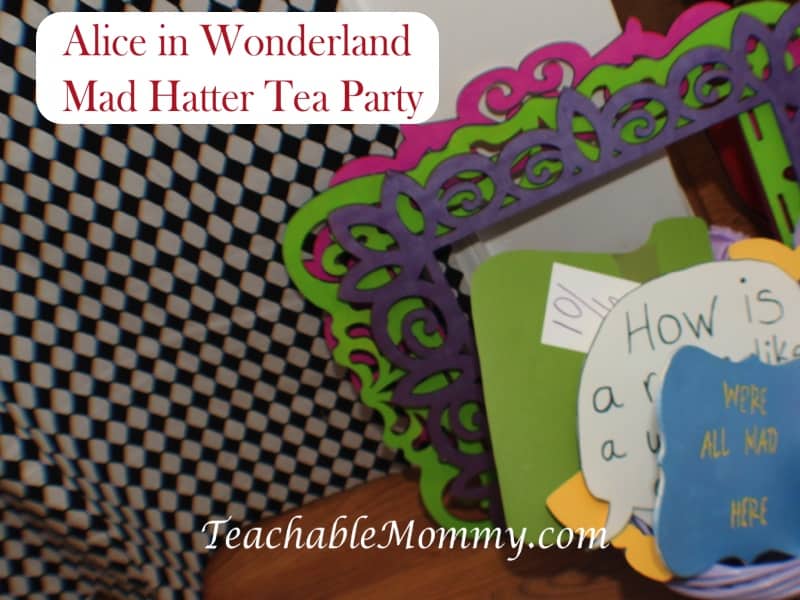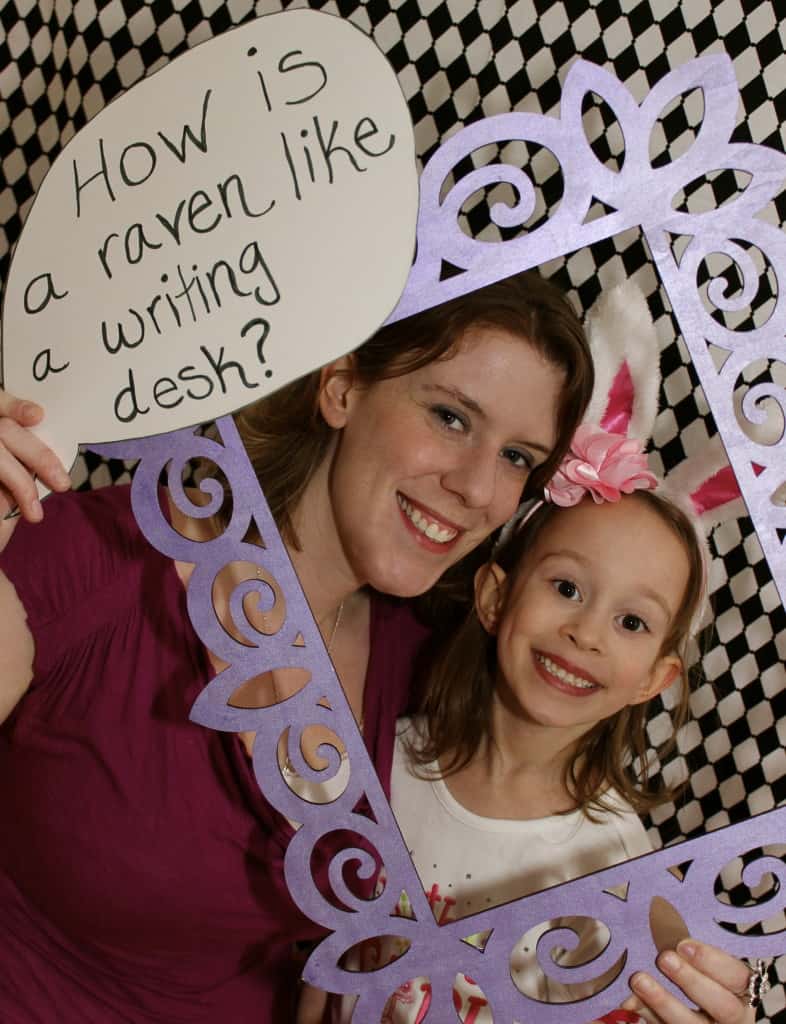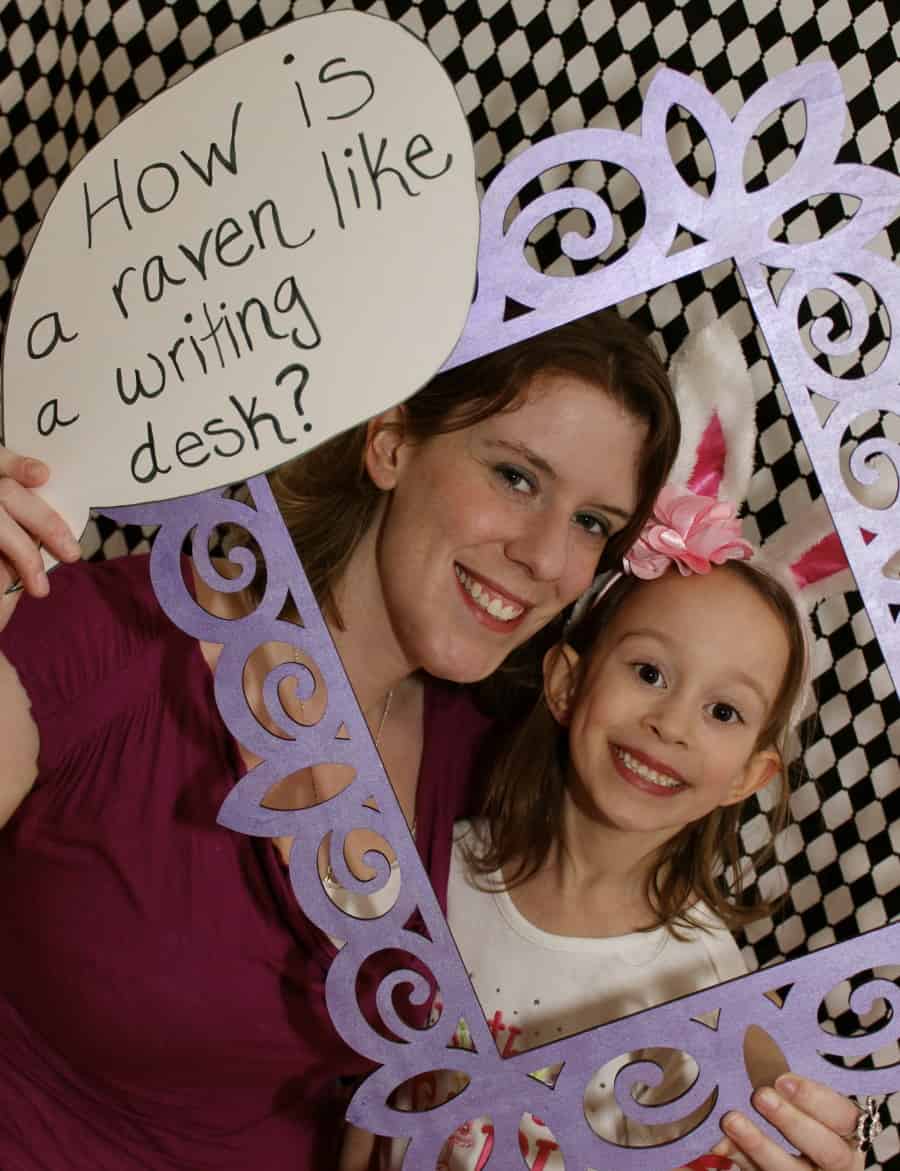 Curiouser and Curiouser?
Those adorable pictures needed a home. As a thank you for all the kids, each girl made a Tea Pot Frame
Craft. They went home with the completed frame and inside the thank you cards I included one of their pictures.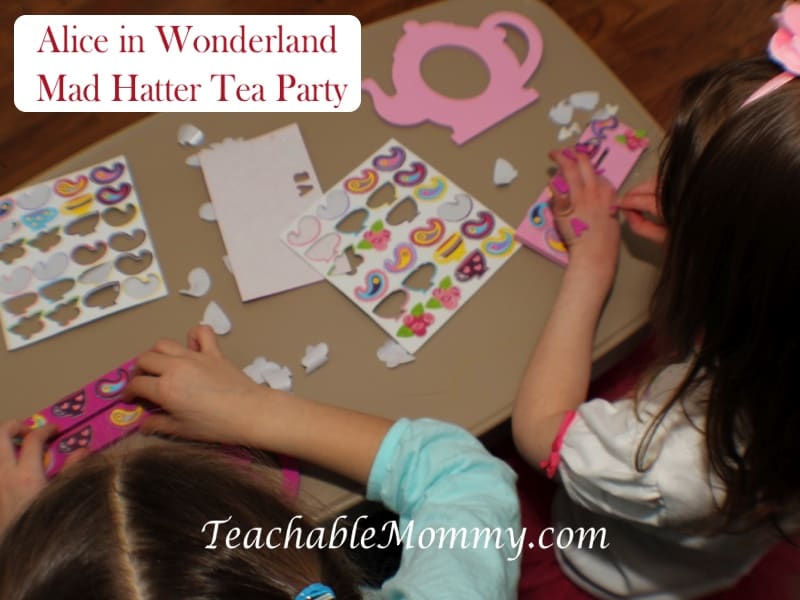 I could think of nothing more appropriate for the game than Pin the Grin on the Cheshire Cat. He is my favorite character in the books and movie.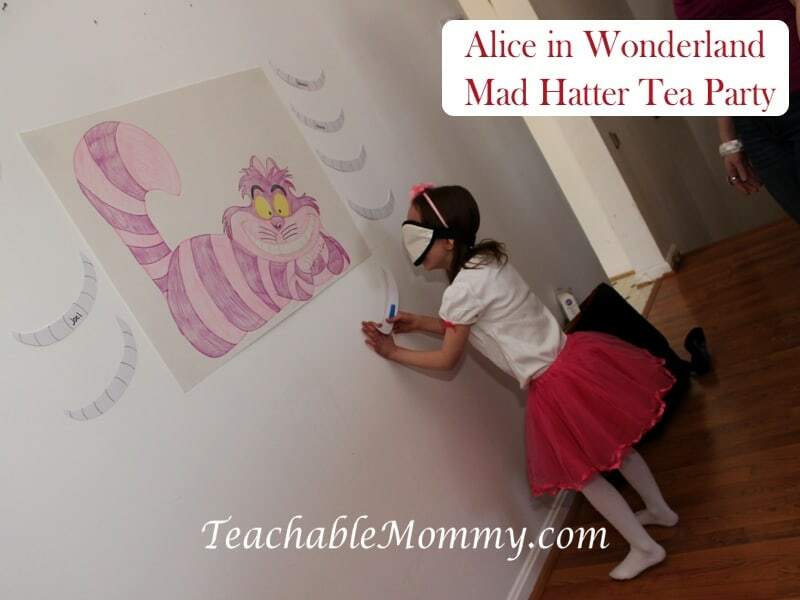 I found these awesome Alice in Wonderland cupcake toppers at Fleece Fun (they have a lot of free printables) and bought the figurines
to add some flare. They also later doubled as cake toppers for a simple cake for the family.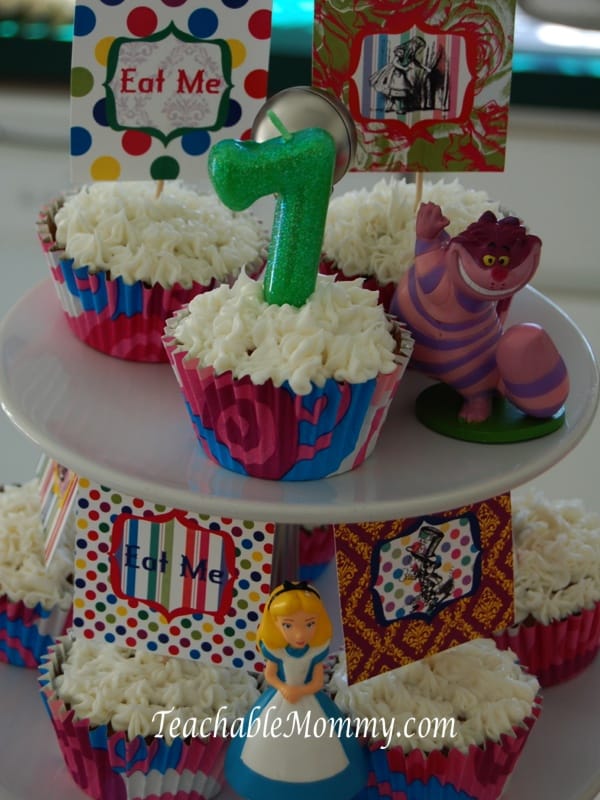 A random find, the Reynolds Staybrite Pink Baking Cups

They look like a perfect match to the Cheshire Cat and the colors don't fade during baking.
The Queen of Hearts was not pleased after she found out the goody bags were not for her.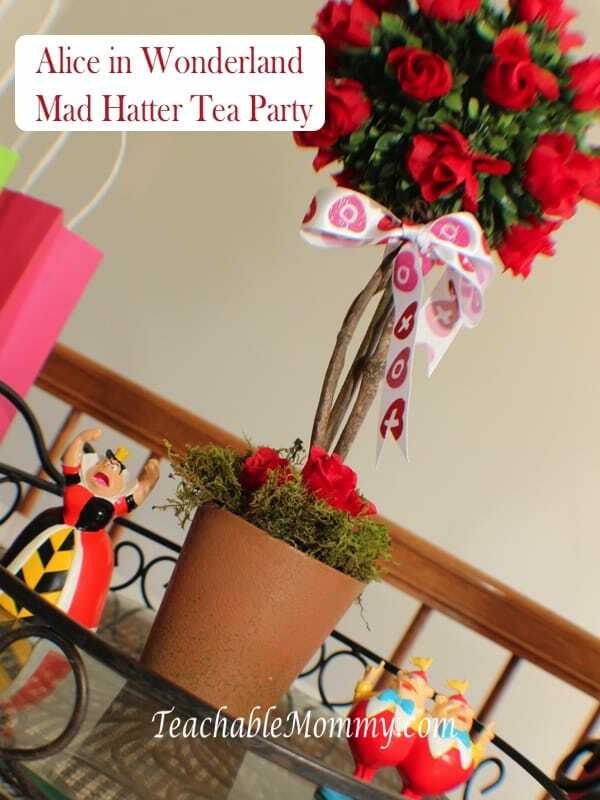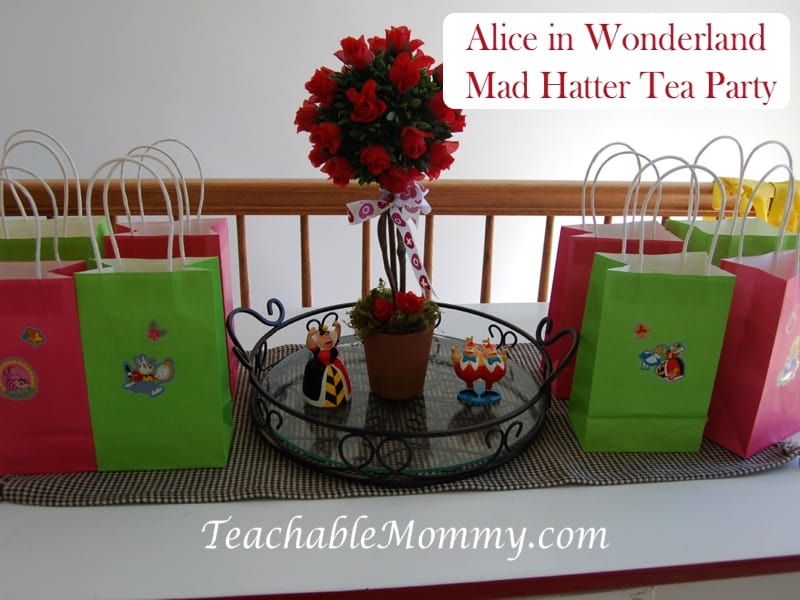 Have a Very Merry UnBirthday!
*This post contains amazon affiliate links*