New from my favorite yogurt brand are the Stonyfield Yogurt Pouches for the family! Delicious, convenient, and organic goodness for on the go, mess free eating. Stonyfield Yogurt Pouches are available in nine flavors for your YoBaby, YoToddler, and YoKids! No worries, you don't have to be a kid to enjoy these but we will get to that later.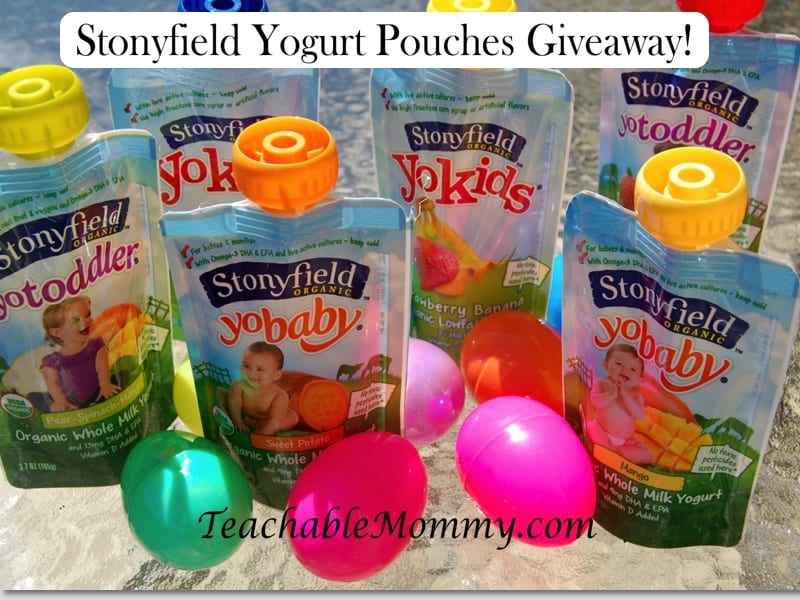 My kids love pouches, it's like space man food meets crazy kids and bam you have the golden product. I love that my kids get excited about food pouches (after all they are easy to throw in lunches and not messy) but I am also very picky about what they eat. That's one reason I was excited to hear about Stonyfield coming out with their own version. With a company like Stonyfield I knew they would be organic, yummy, and healthy too. That makes this mama happy and as you can see, the kids are big fans!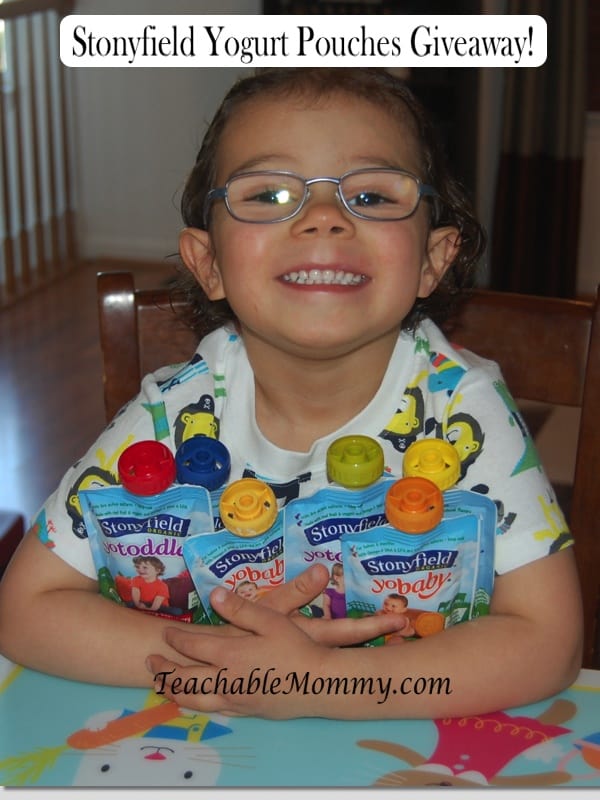 This one would love to hoard them all!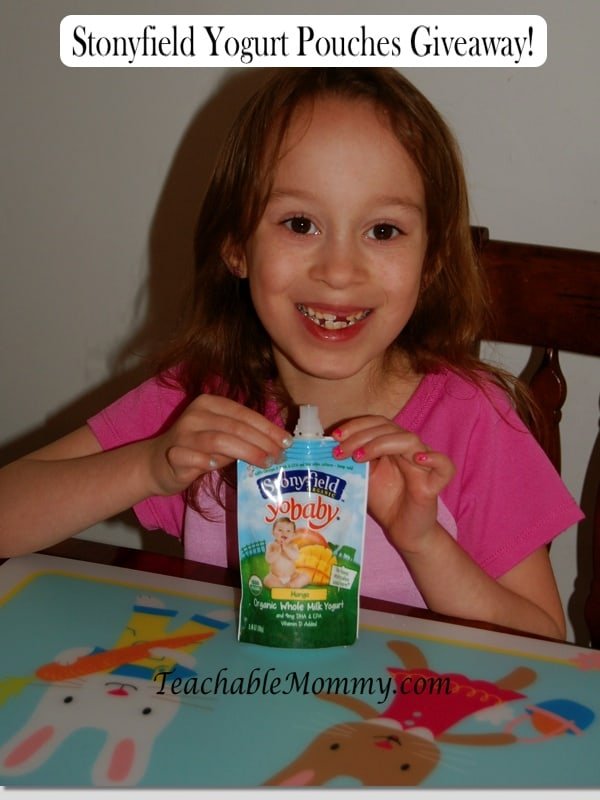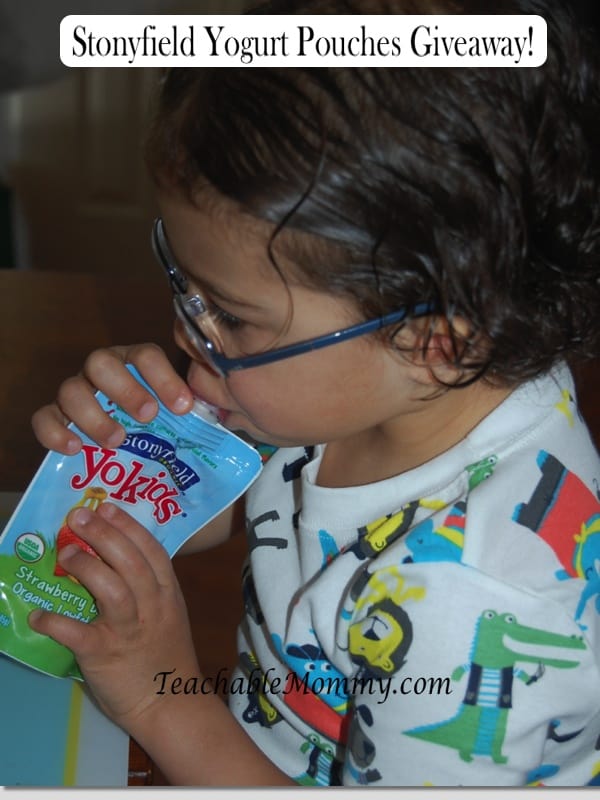 They diplomatically decided on eenie meanie minie moe for which pouch to try first.
What I love about the new Stonyfield pouches:
Convenient way to eat one of our favorites on the go. Yogurt cups in the car= too messy to think about!
Re-sealable which is great for kids who like to graze, I wouldn't know what that's like but I'm sure someone does.
They aren't just for kids. I sneak some of these when no-one is looking. Ssshhhh
Nutrition Facts:
YoBaby & YoToddler are made with the whole milk pediatricians recommend for proper growth and development.

YoToddler has real fruits and veggies blended in, plus Omega-3 DHA, ranked by moms as a high priority benefit.

All contain calcium, protein, vitamin D and live active cultures.

All are made with pure, organic ingredients, and never any high fructose corn syrup or artificial flavors.
Love me. Hold me. Squeeze me. Organic yogurt pouches now available in a dairy aisle near you!
Use this convenient store locator to find what store near you has these yummy pouches.
Stonyfield is giving one Teachable Mommy fan FREE coupons to try their new Yogurt Pouches!
This post was created in partnership with Stonyfield. All opinions are my own.