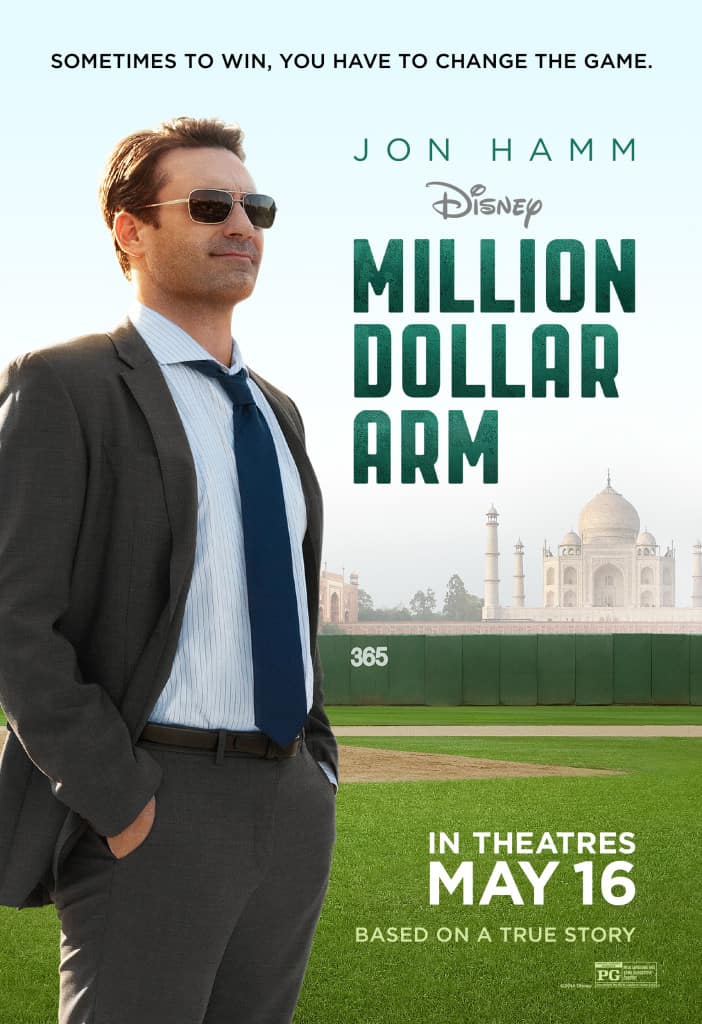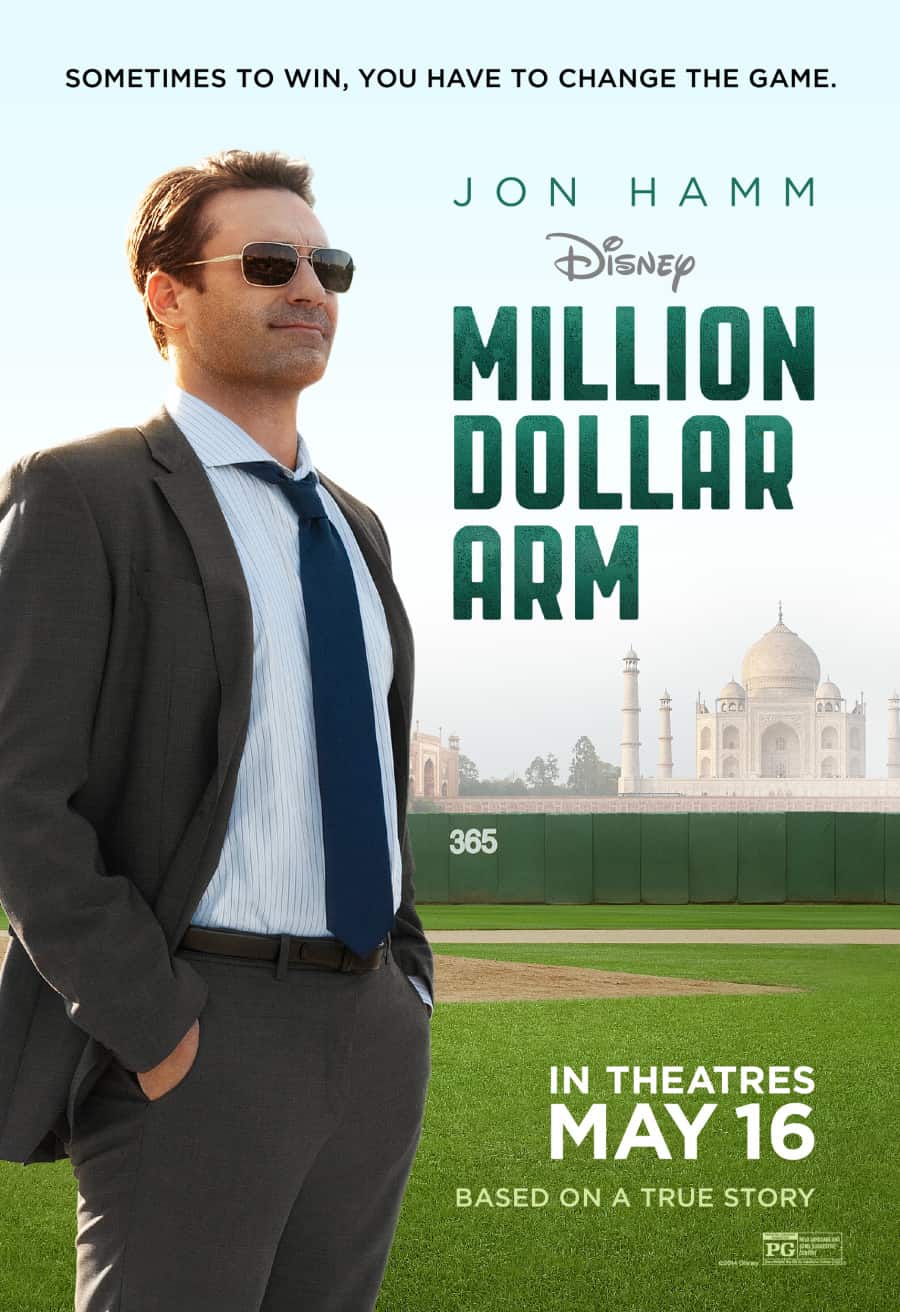 Last week I was invited to check out Disney's Million Dollar Arm. As a 90s kid who grew up loving The Mighty Ducks and Cool Runnings, I was excited to see another uplifting, based on a true story sports movie from Disney.
JB is at the end of his rope. His business ventures seem to be failing left and right. No matter what he does his luck just seems to have left him. When everything seems the bleakest, he gets crazy idea, what if he could take a cricket player from India and turn them into a pitcher for Major League Baseball. Despite it seeming like a fantasy,he gets the backing he needs to head over to India to create the Million Dollar Arm contest. Village after village turns out but no-one can throw fast enough for baseball. Then JB meets Rinku and Dinesh, setting the stage for their epic battle to become MLB pitchers.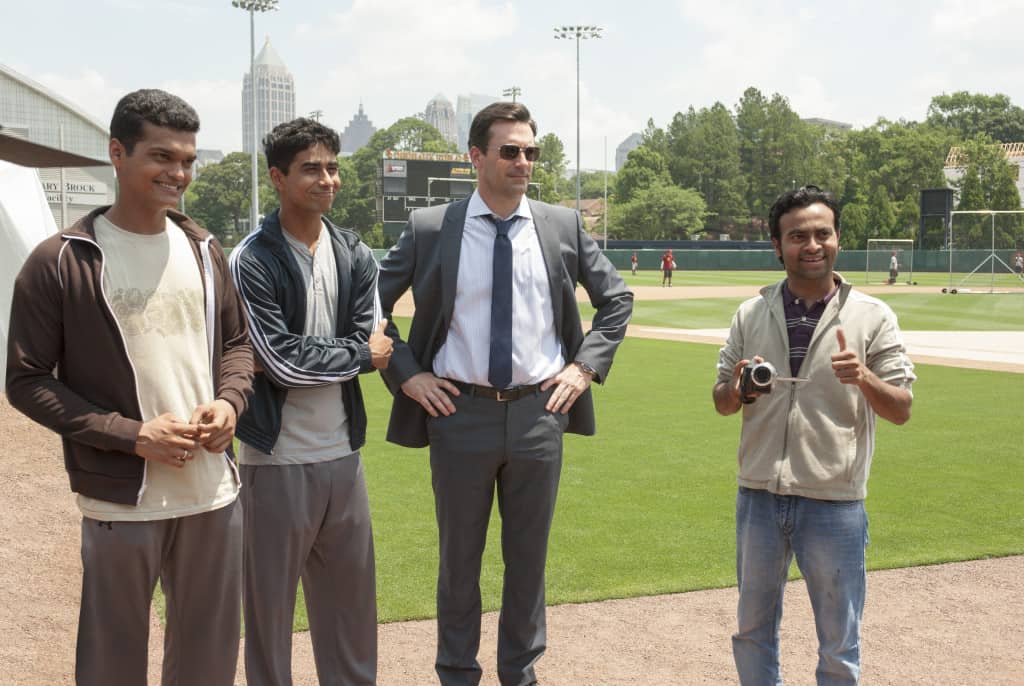 From the time we meet Rinku and Dinesh in India you can't help but fall in love with them. You want them to win, to achieve a greatness most people will never see in their lifetime. Even their translator Amit is endearing, providing comic relief and also stealing some scenes with his earnest admiration and enthusiasm.
A great movie is one that draws you into the lives of the characters, where you feel and care about them as if you knew them. Million Dollar Arm does just that.
When the boys have their first showing in front of scouts I felt like I was there with them. Holding my breath and tensing up, wanting them to succeed. When they finally blew away the crowd, I had to resist the urge to jump up and cheer!
Throw into that mix Couch Tom House, Ray the Scout who despite age and crankiness has the hearing of a cat, Miss Brenda the beautiful, thoughtful neighbor, and Aash the hilarious friend and co-worker of JB. The result is an amazing cast who have you laughing, crying, and cheering throughout the movie. Side note: the soundtrack is great.
Dreams Featurette


"We Might Have to Tweak That"


Get Connected with Million Dollar Arm
Like Million Dollar Arm on Facebook: www.facebook.com/MillionDollarArm
Follow Million Dollar Arm on Twitter: https://twitter.com/DisneyPictures
Visit the Official Site: www.Disney.com/MillionDollarArm
MILLION DOLLAR ARM is in theaters everywhere now!