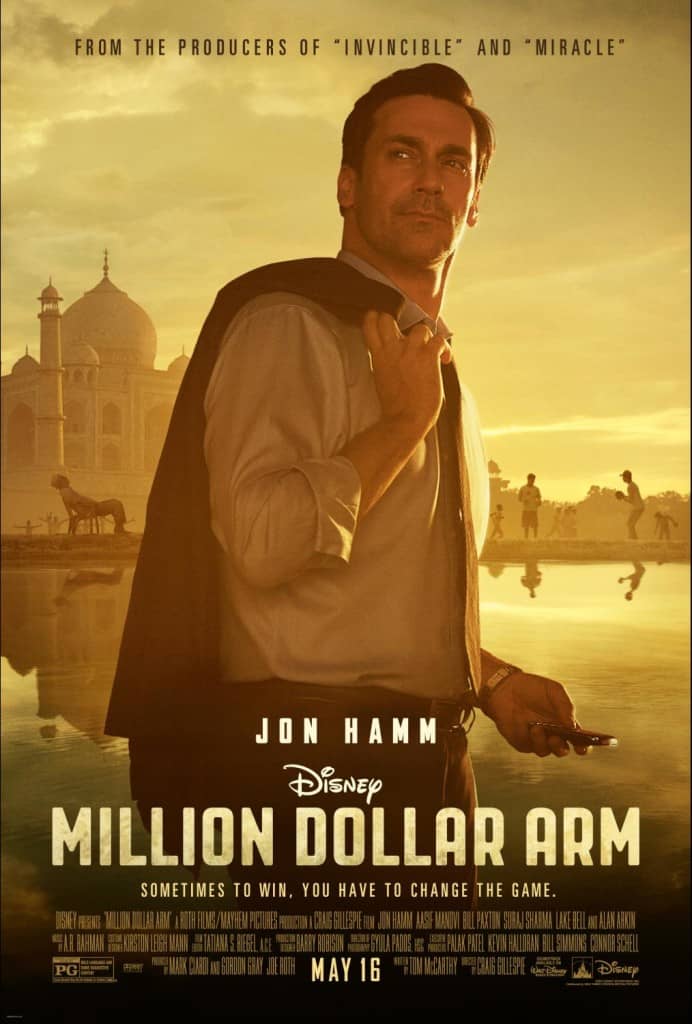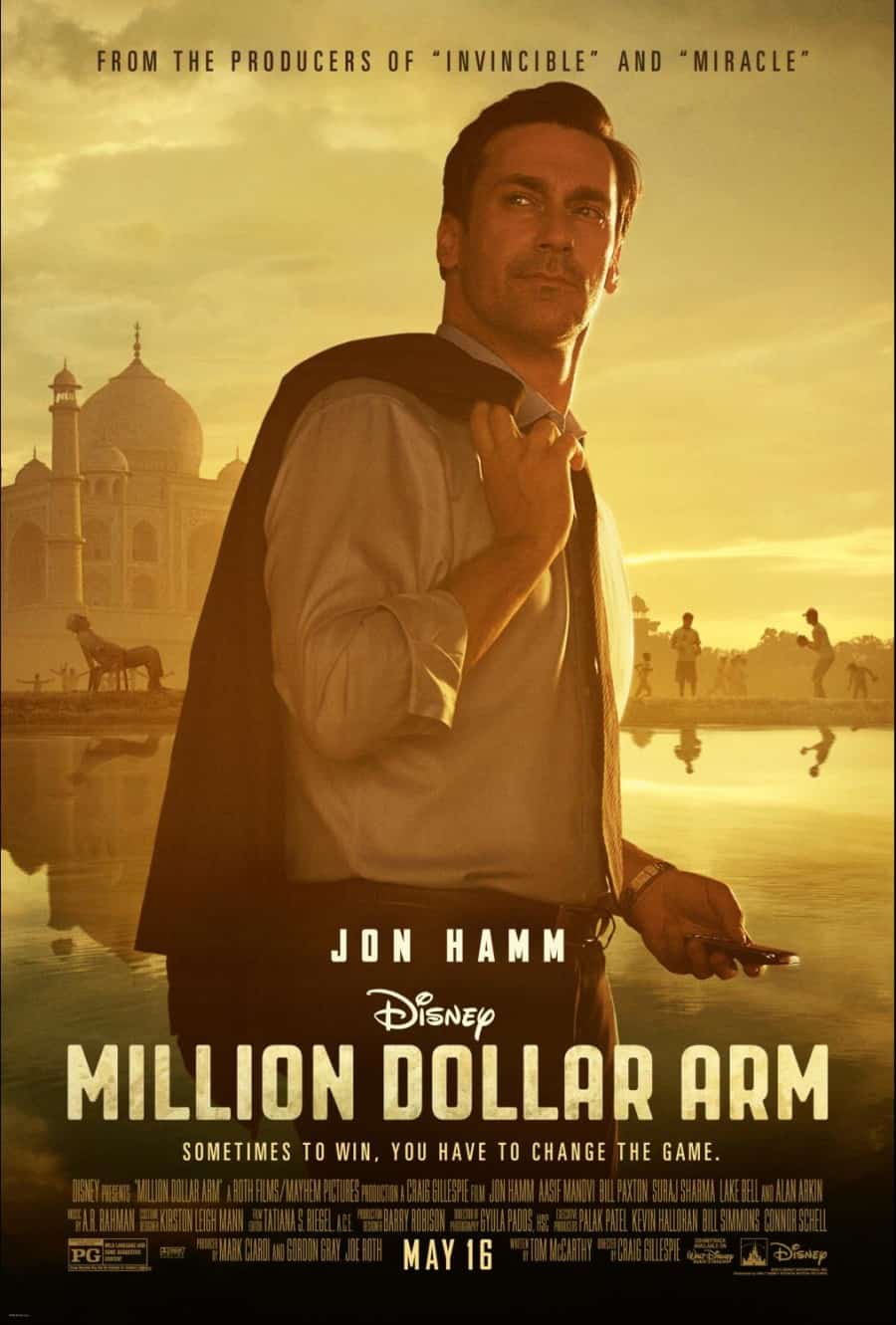 Calling all baseball fans, sports fanatics, and friends of the underdog. Disney's all new movie, Million Dollar Arm, is a must see. It is based on the true story of a sports agent who travels to India recruiting cricket players to play major league baseball in America.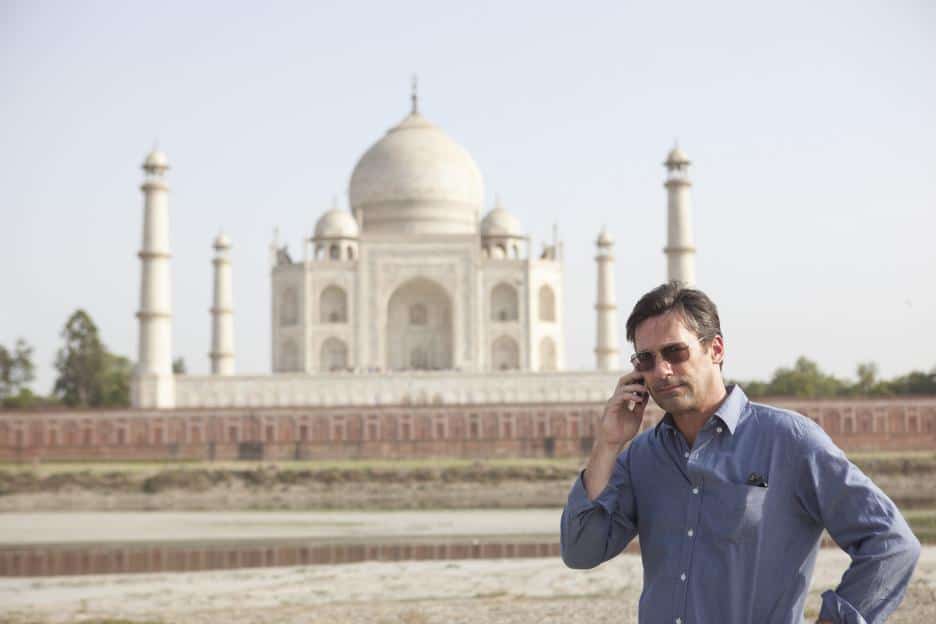 JB Bernstein (played by Jon Hamm), is a sports agent who really needs to land something big to save his career and his business. He comes up with a plan to produce a reality TV show in India called Million Dollar Arm, with the hopes to find a young cricket pitcher he can turn into a MLB star. With the help of a retired, eagle-eyed baseball scout (played by Alan Arkin), JB discovers Dinesh (played by Madhur Mittal from "Slumdog Millionaire") and Rinku (played by Suraj Sharma from "Life of Pi"). The 18 year old boys have never played baseball nor have they ever left their rural villages in India. JB brings the boys back to America to train and hopefully get them a contract with one of the teams.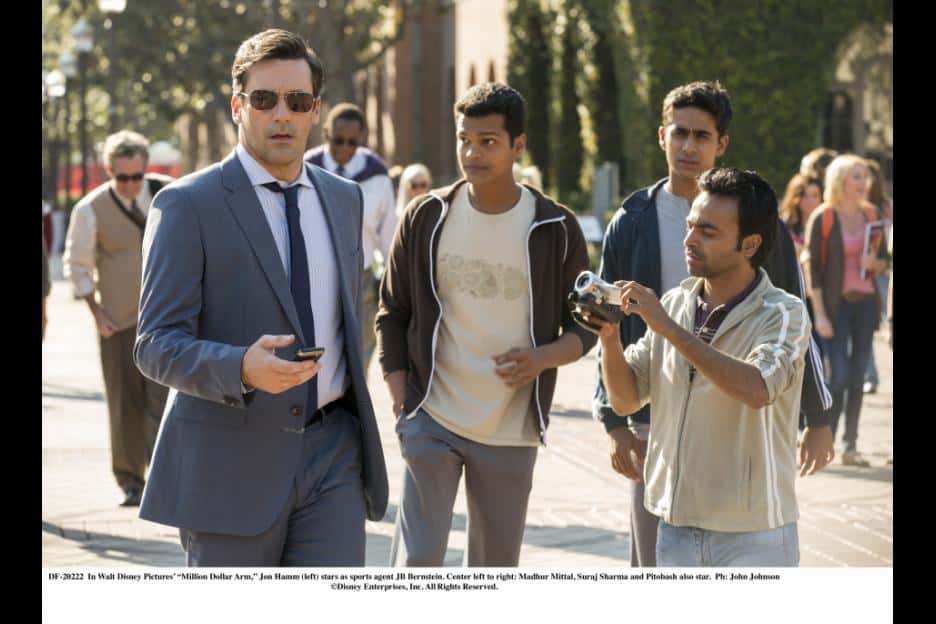 As the boys learn the finer points of baseball- JB, with the help of his charming friend Brenda (played by Lake Bell) learns valuable life lessons about teamwork, commitment and what it means to be a family.
This movie reminds me of the heartwarming, underdog classic Disney movies: Cool Runnings and the Mighty Ducks Series. Just watch the trailer and I dare you not to feel inspired! Also, they couldn't have picked a better song for it- The Script ft Will.i.am "Hall of Fame."
Official Trailer:
[youtube mvFm-RWxZS8 nolink]
Get social with Million Dollar Arm and stay up to date on all the latest info!
Million Dollar Arm opens in theaters everywhere May 16th 2014!