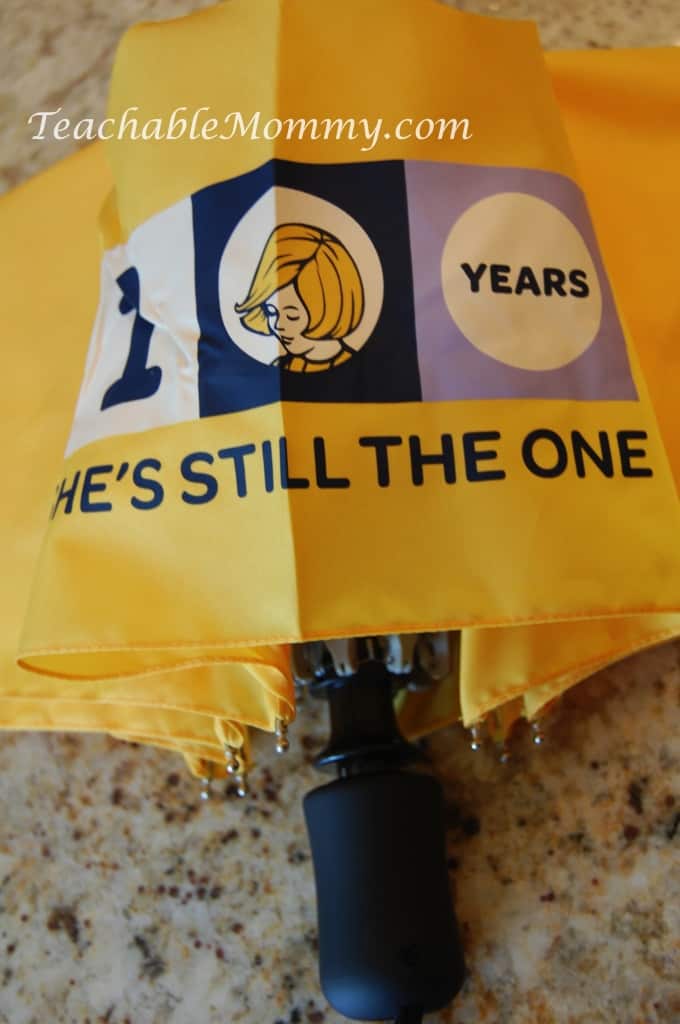 Morton Salt is a household name. I remember growing up and there was always Morton Salt on the table for each meal. We cooked with it, baked with it, and used it in our water system. When I grew up I switched from the regular table salt to the Morton Sea Salt. Who knew that after all these years of using Morton Salt I would be helping to celebrate the 100th Birthday of the Morton Salt Girl?!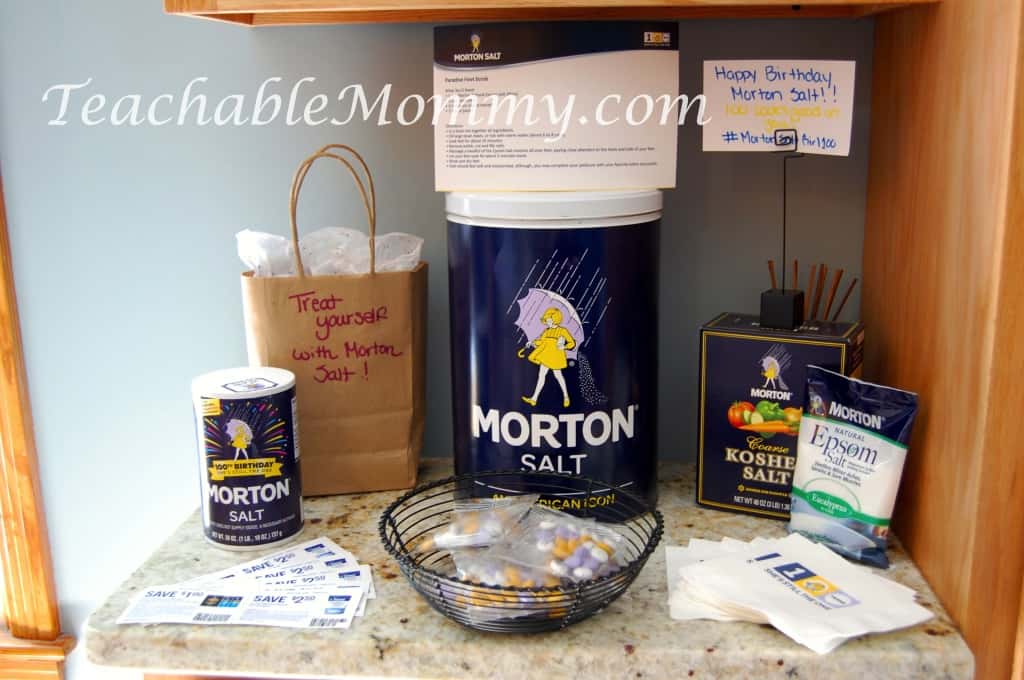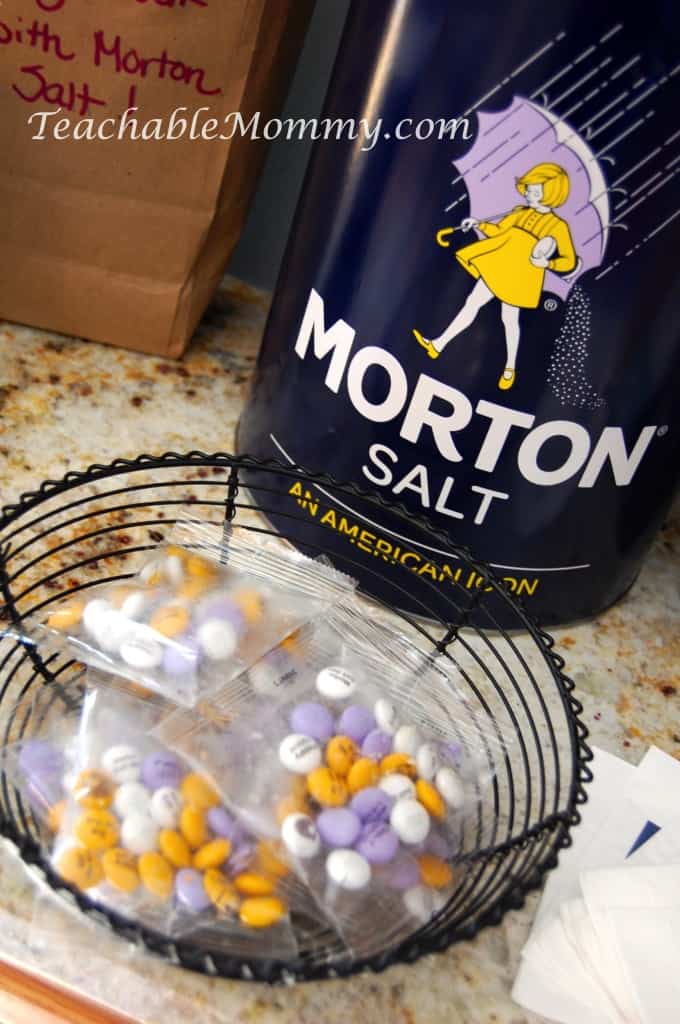 To celebrate the birthday, I had everyone play a little Morton Salt Trivia game. Winner was going to take home a goodie bag for a spa day at home, including Morton's salt latest product – Epson Salt. We all learned a lot from the trivia game and if Salt is one of the choices, then it is always the right answer!
Did you know that Morton Salt is the originator of the phrase "When it rains, it pours?" Over a century ago, when Morton was marketing a new product, a salt that would flow freely even in damp weather, they ran ads featuring the Morton Salt Girl and "Even in rainy weather, it flows freely." This was then shortened to "When It Rains It Pours." Cool right?
Morton Salt included several delicious sounding recipes in the party kit. I finally decided after a lot of help and voting, on the Honey Orange Chicken & Spring Greens.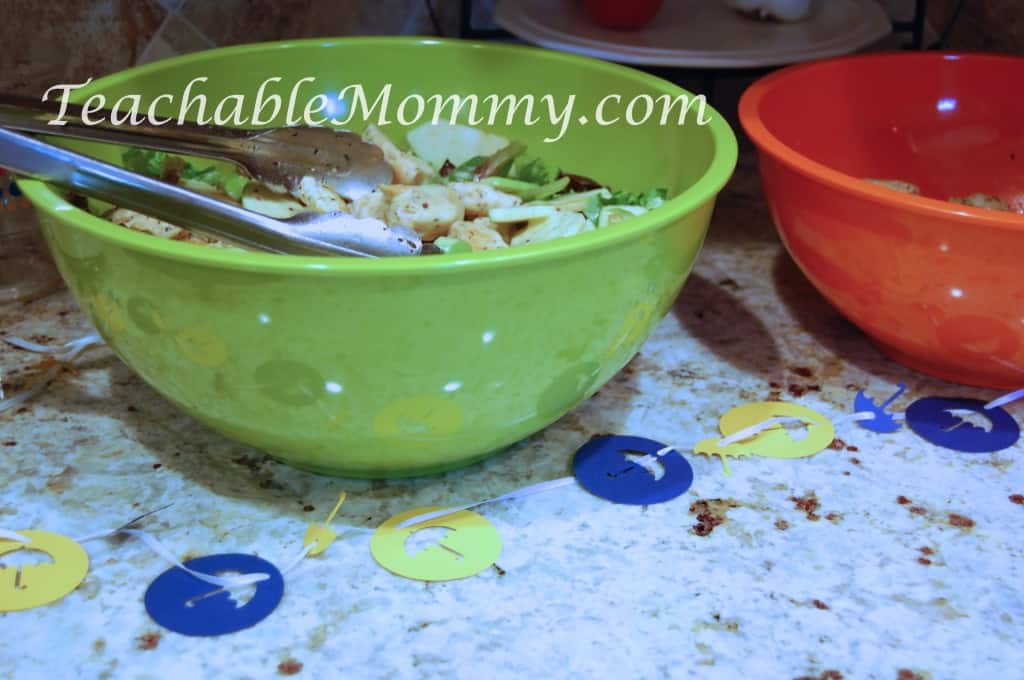 Ingredients:
1lb chickn strip tenders cut into 1 inch pieces
1 tablespoon olive oil divided
1 teaspoon Morton Coarse Kosher Salt
1/2 teaspoon thyme divide
2 garlic cloves, minced
1 can (11 ounces) mandarin oranges, drained (reserve 2 tablespoons of juice)
1 cup prepared honey-mustard dressing
10 ounces baby spring greens
1 Granny Smith or Fuji apple cored and thinly sliced
Directions:
Brush chicken with 1/2 tsp olive oil
Season with 1/2 tsp Morton Kosher Salt & 1/4 tsp thyme
Cover & Refrigerate for 30mins
In medium skillet, heat remaining olive oil
Saute chicken pieces until it is cooked through & juices run clear
In small bowl, combine garlic, reserved juice from oranges, remaining Morton Kosher Salt, & remaining thyme with honey-mustard dressing
Drizzle cooked chicken with 2 tbsp dressing mixture, set aside
In large bowl, mix greens with oranges and apple slices; lightly toss 1/3 cup dressing mixture
Top greens with chicken
Serve immediately with remaining honey-mustard dressing mixture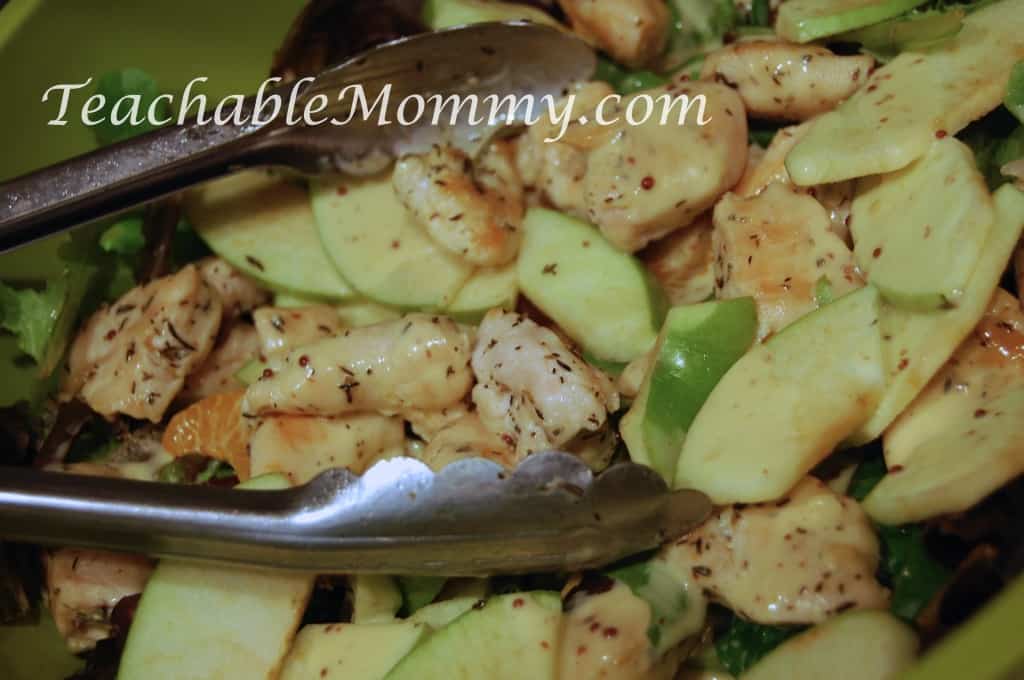 As much as I love to eat, one of my favorite ways to enjoy Morton Salt is poolside. Salt Water pools are a thing and Morton Pool Salt is perfect for them!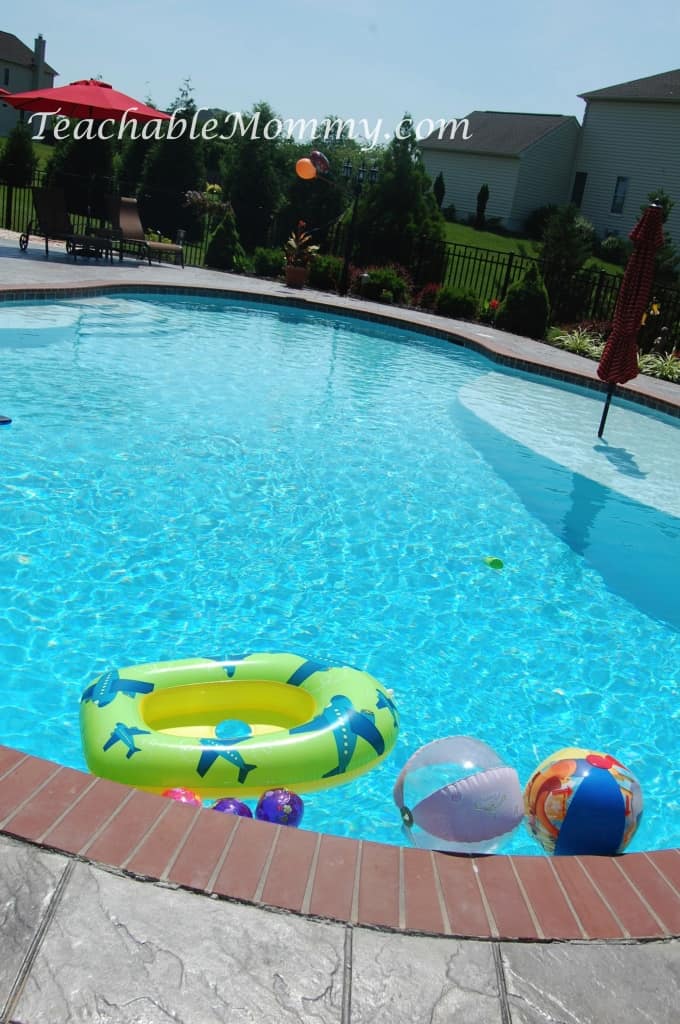 Happy Birthday Morton Salt Girl, you look fabulous!
What is your favorite way to enjoy Morton Salt?
I received free Morton Salt products in order to host the Happy 100th Birthday Morton Salt Girl MommyParty. The opinions expressed here are my own.