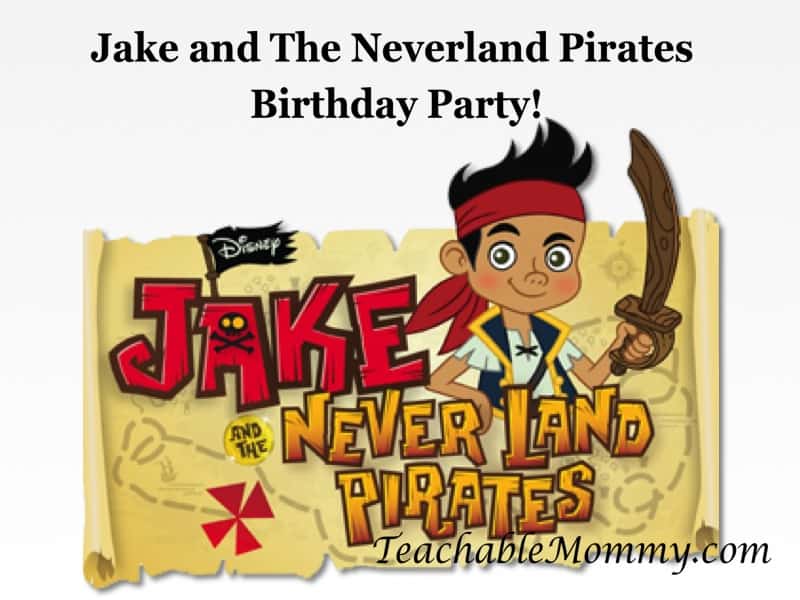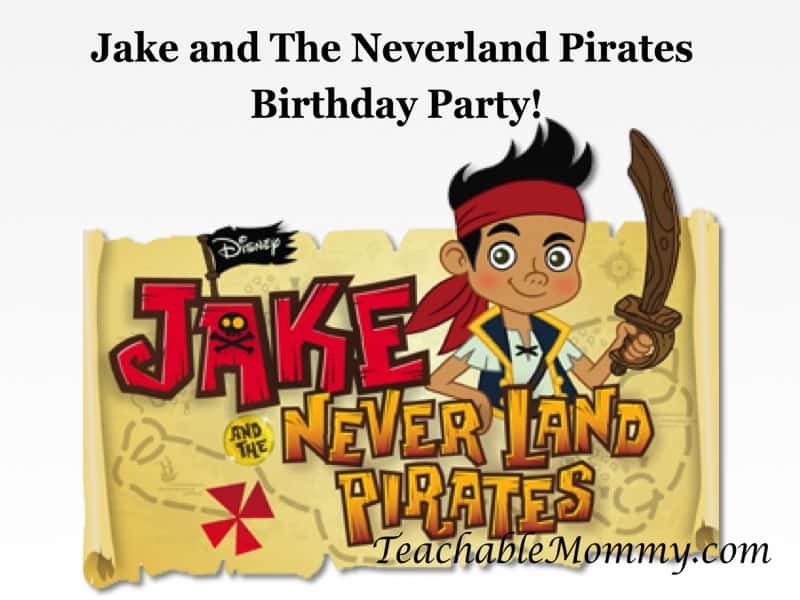 We are pirate obsessed in this house! I have been a Pirate lover since the first time I ever rode Pirates of the Caribbean at Walt Disney World. When my first mate pirate son wanted a Jake and the Neverland Pirates Birthday Party I knew it was going to be a blast mateys.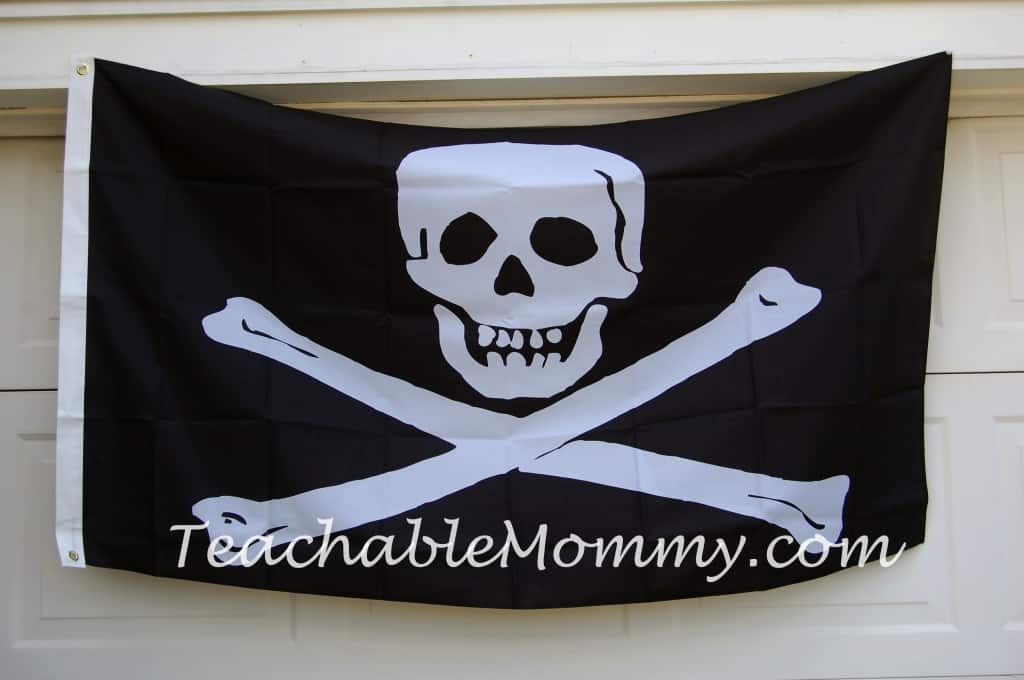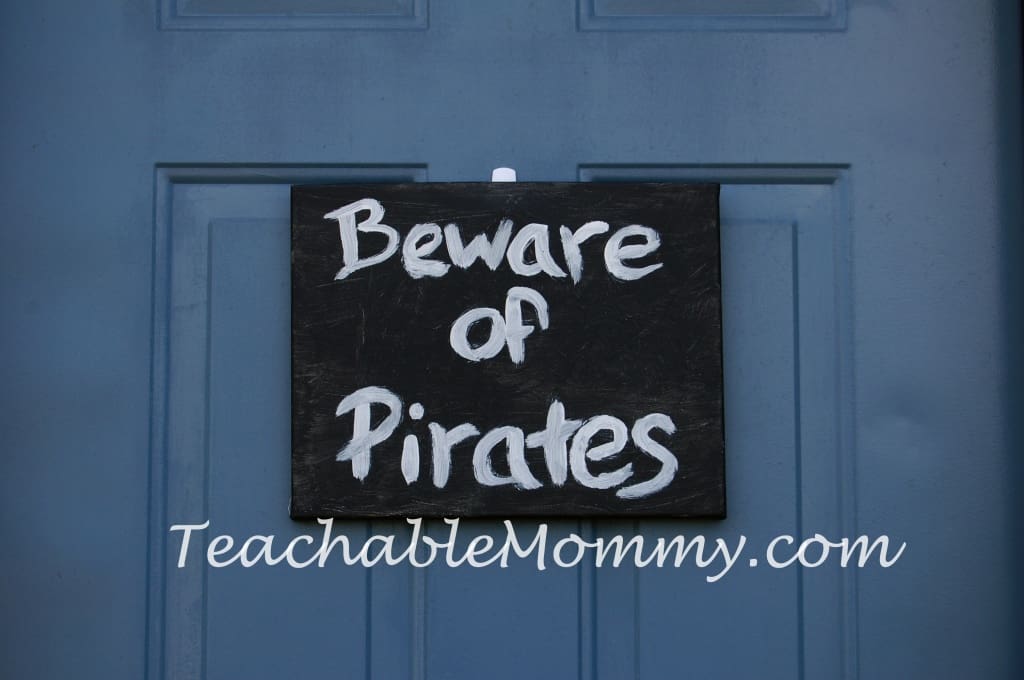 As you enter the Pirate's lair, you find Captain Hook's desk. Watch out for that sneaky snook!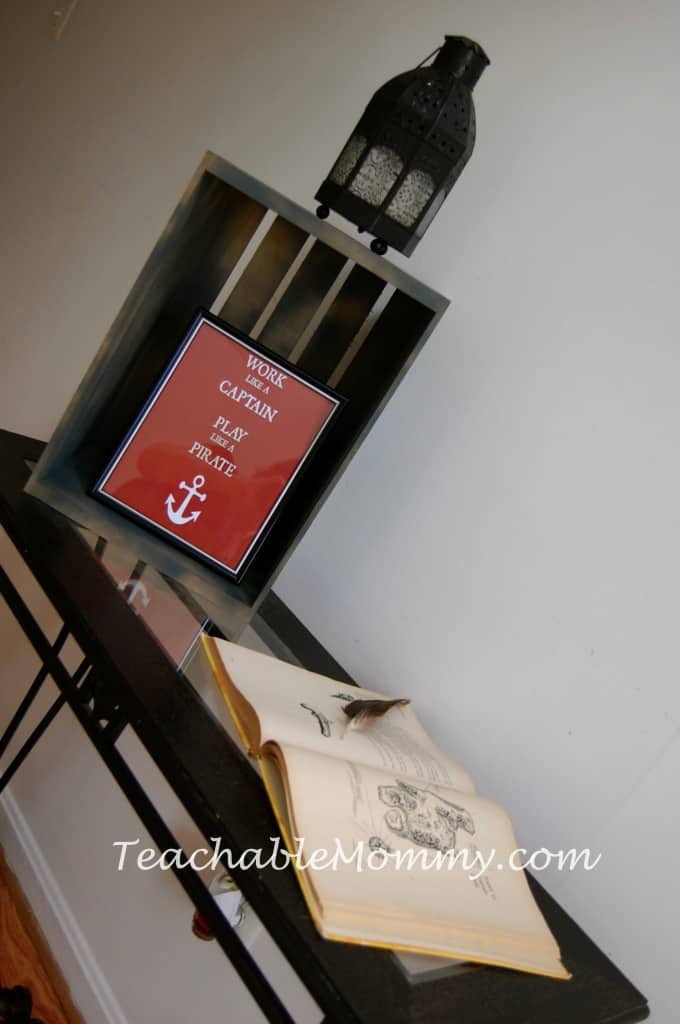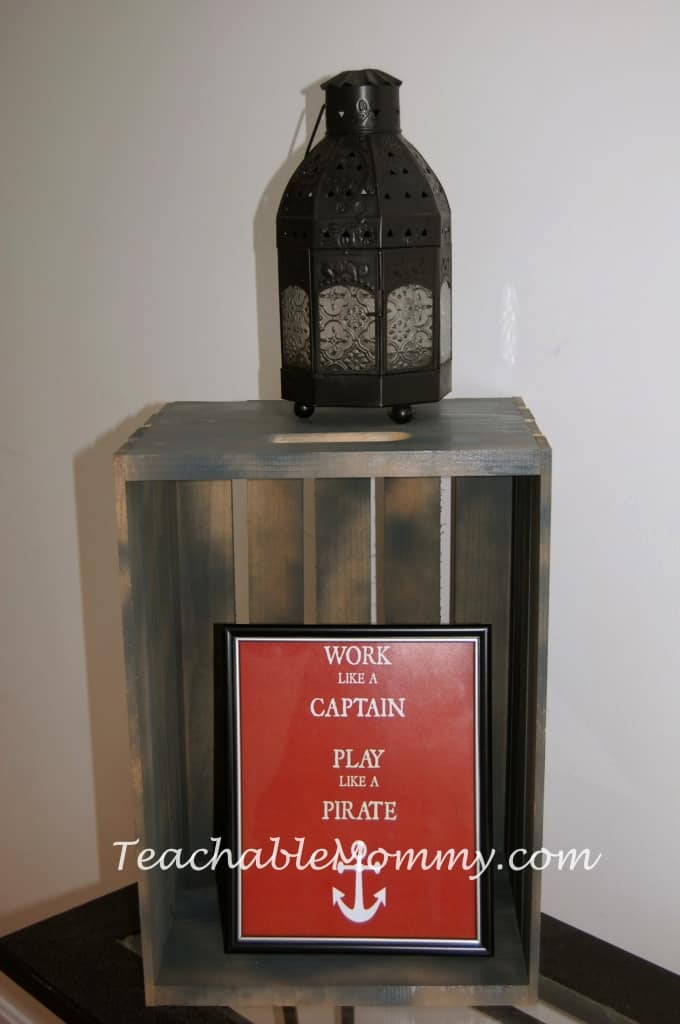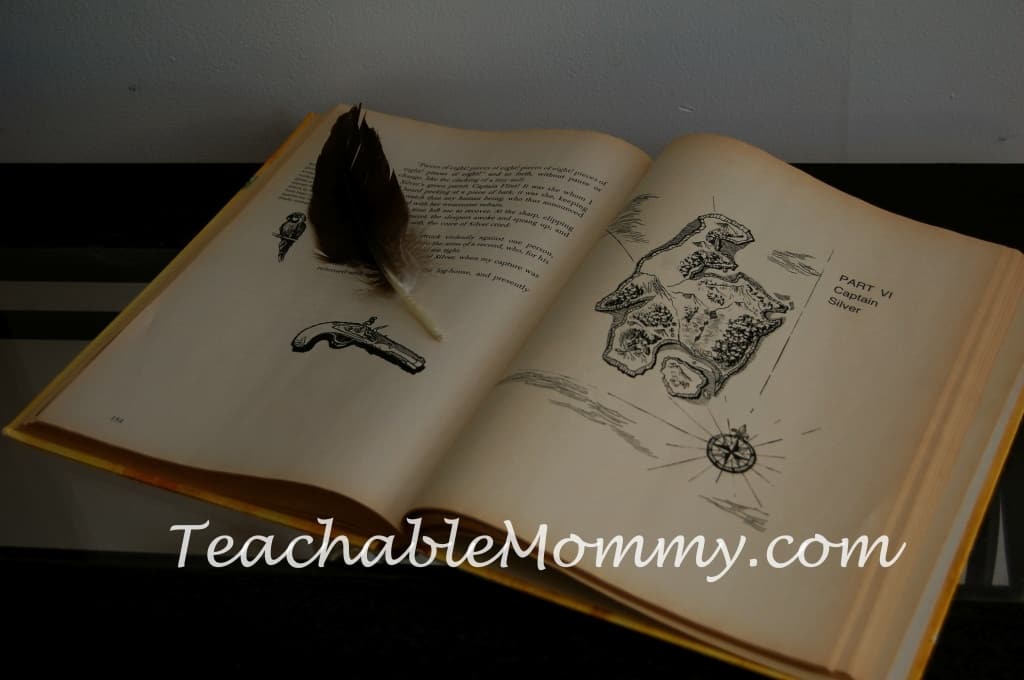 A trip to the beach and awesome finds at The Irish Pirate Trading Company and Pub, landed me the huge Jolly Roger flag seen above and this anchor.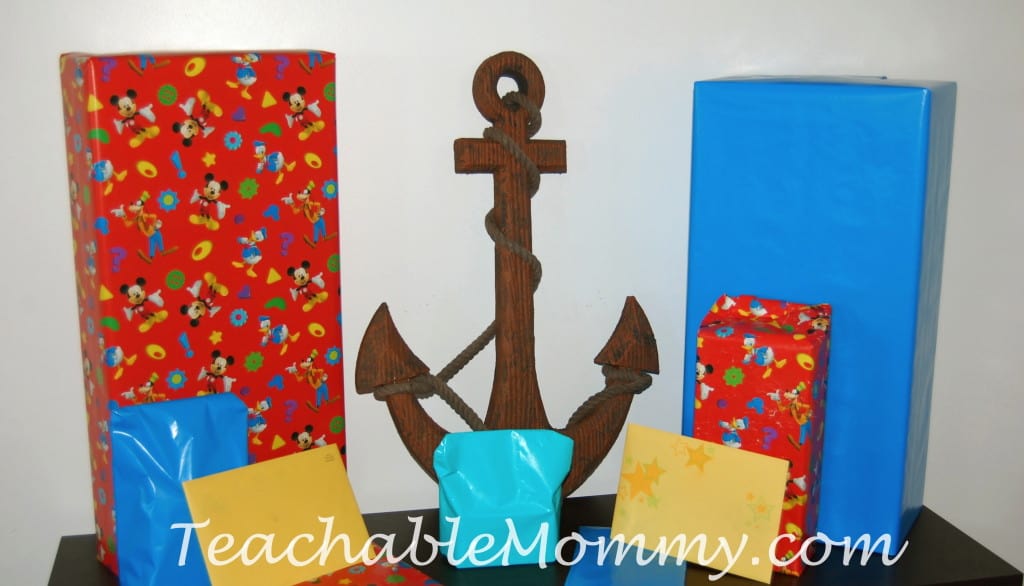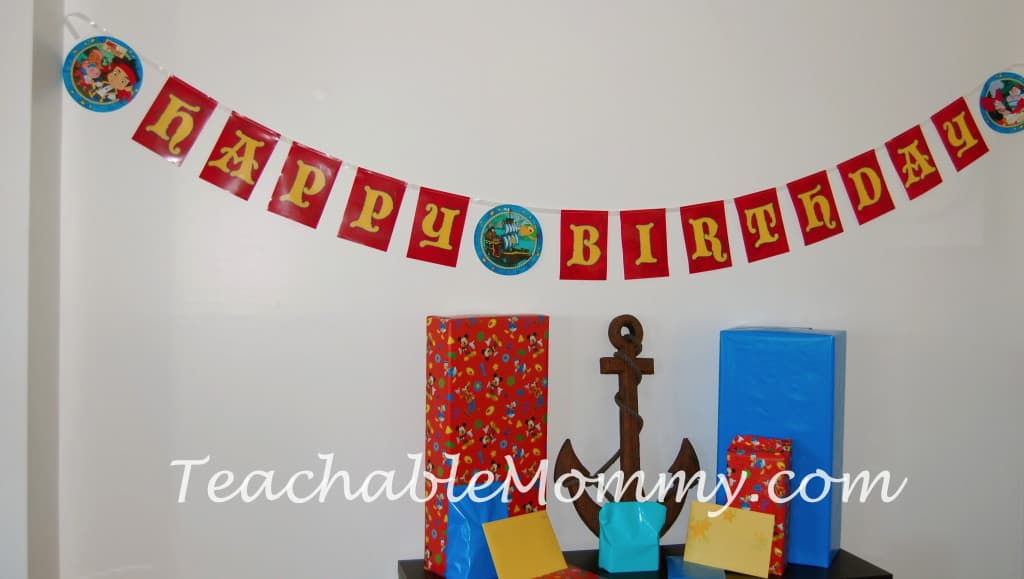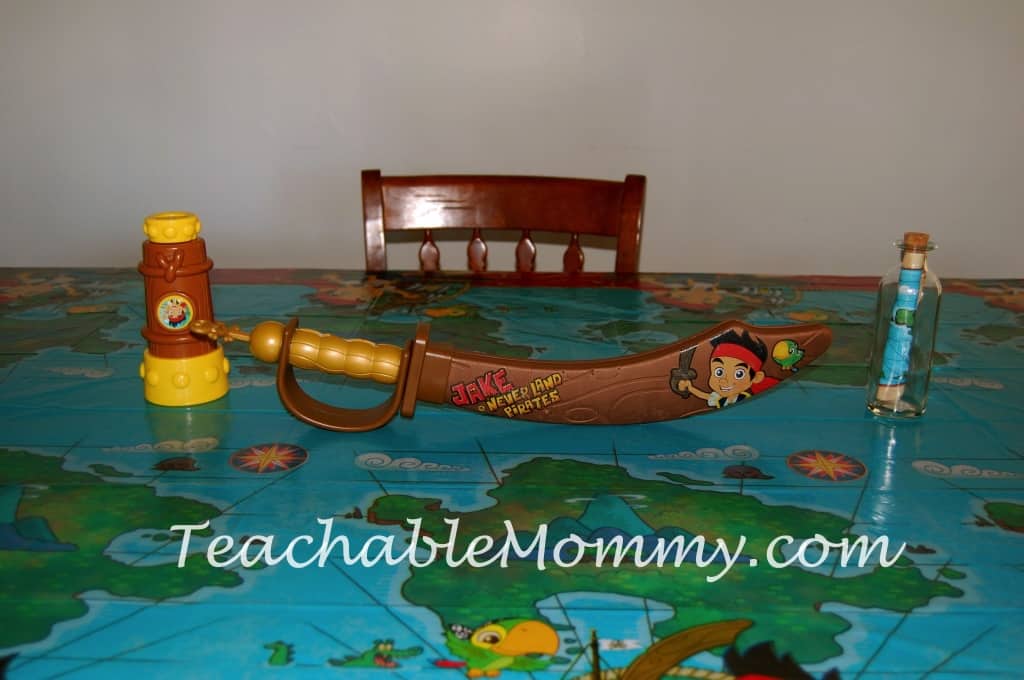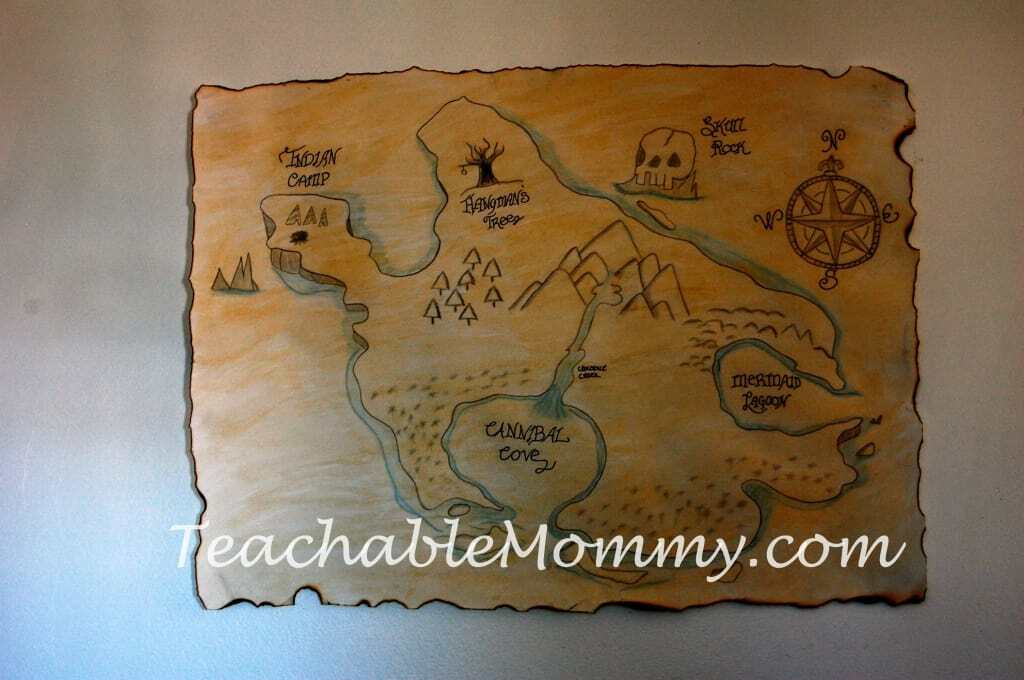 This Map of Neverland was a first for me. I typically draw something for the kids' parties but this involved a more extensive process to bring the map to life. After sketching the initial borders, I began to outline, blend, shade, and color. Then I used tea bags to age the paper. Final step was to very carefully burn the edges. The kids loved the end result and it now finds a home in our Pirate and Mermaid bathroom.
Game Time: Walk The Plank, Dig For Buried Treasure, and a Pirate Tattoo Parlor!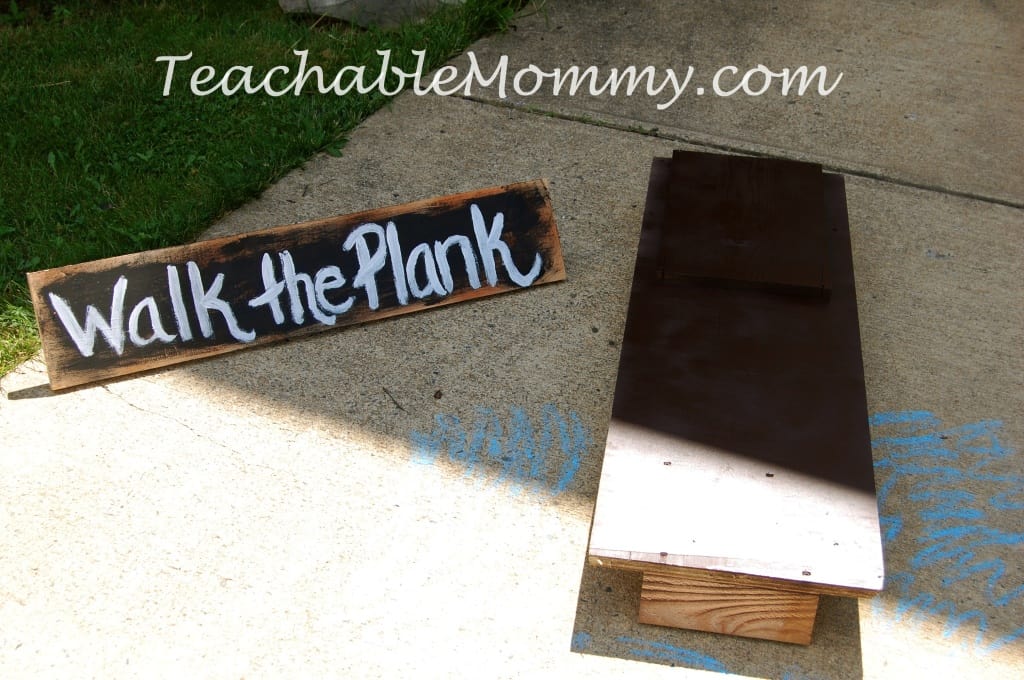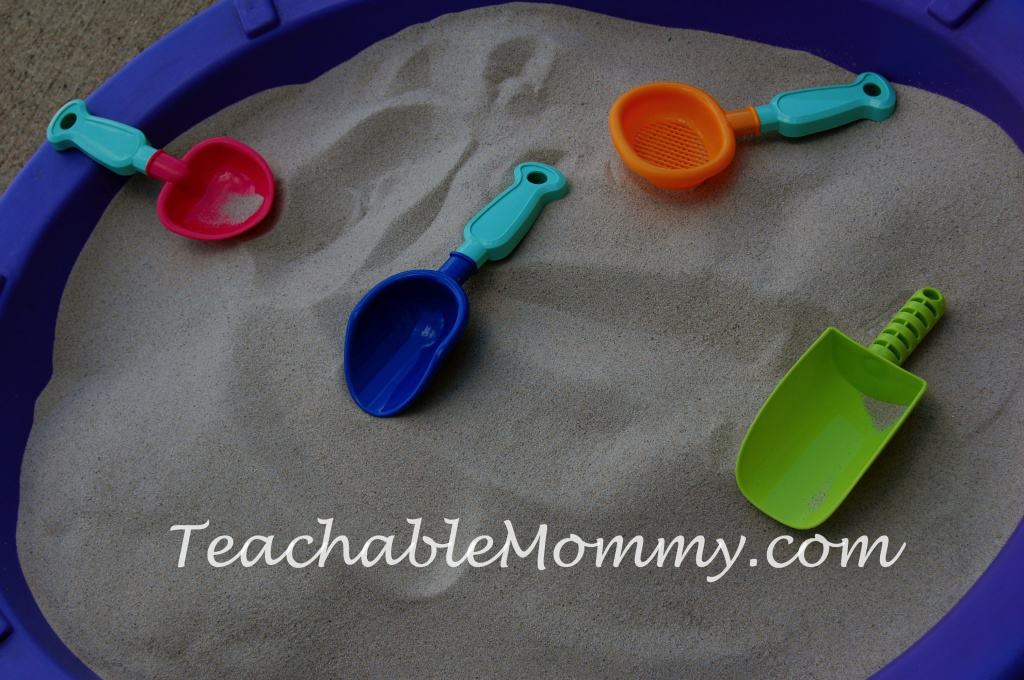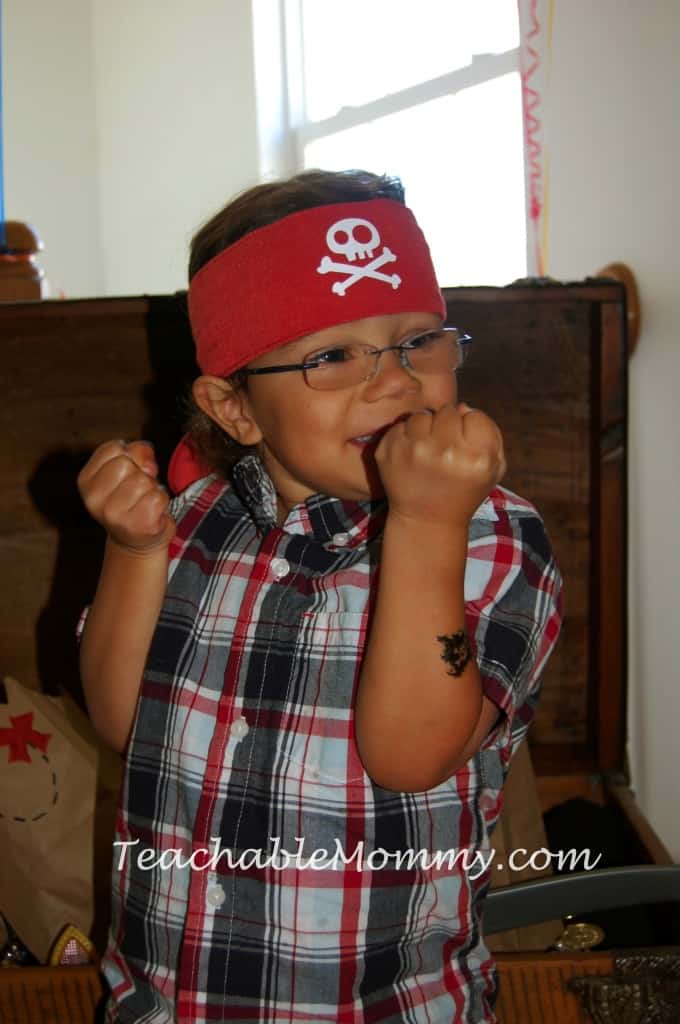 Into the Galley, its time to eat! I tried to theme each food with something from the show.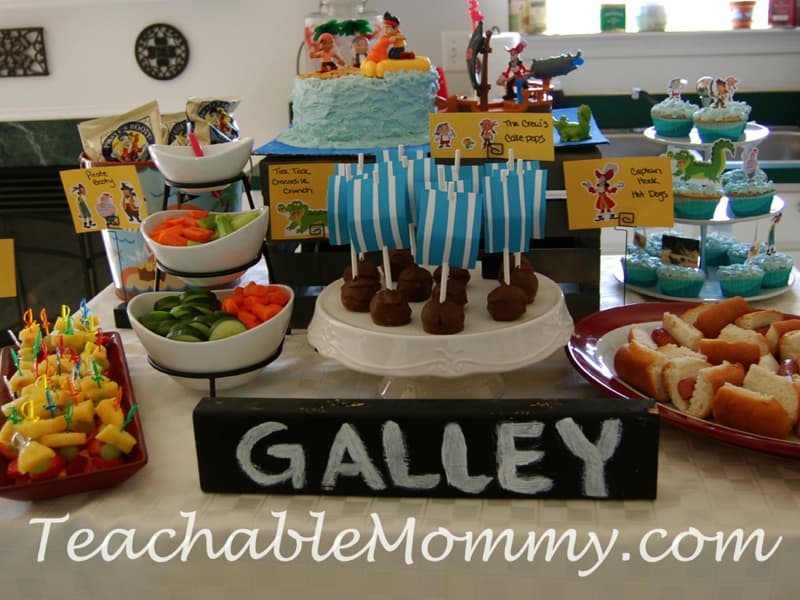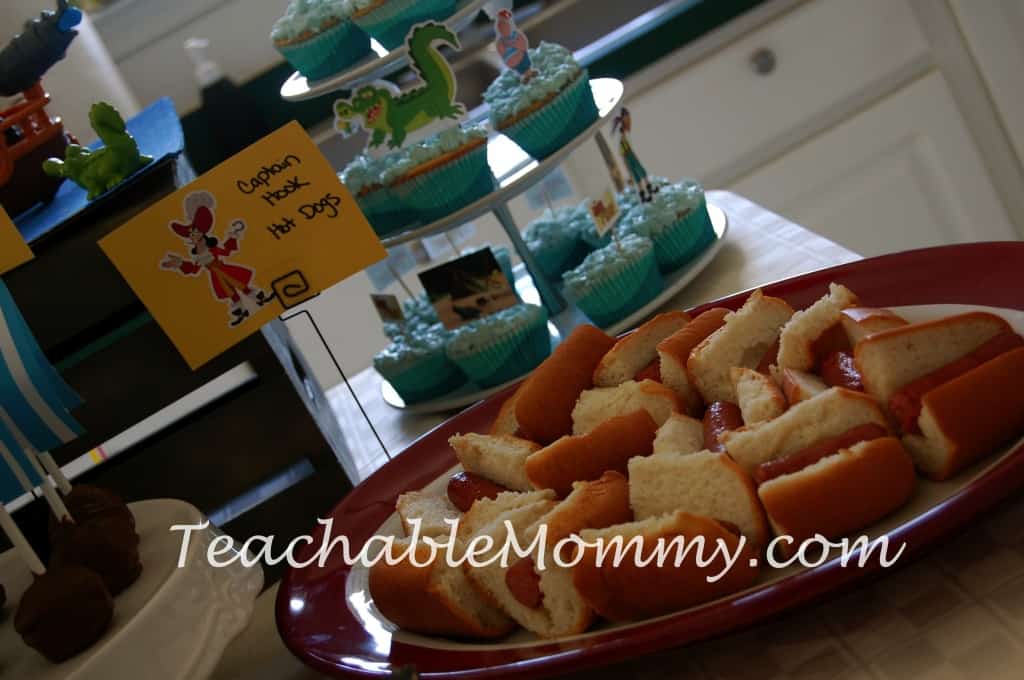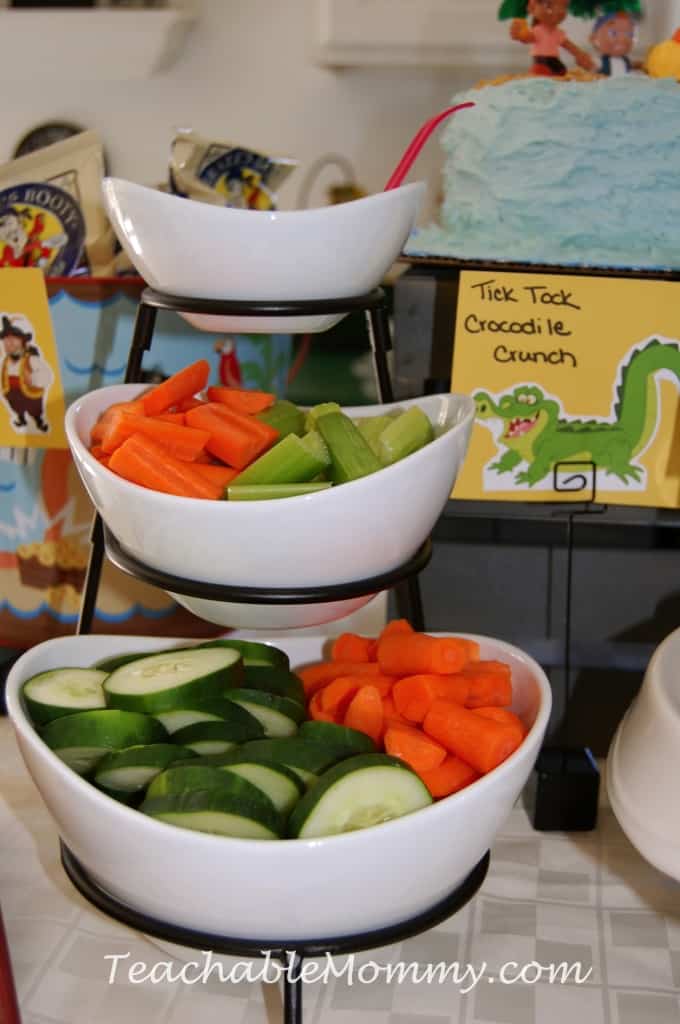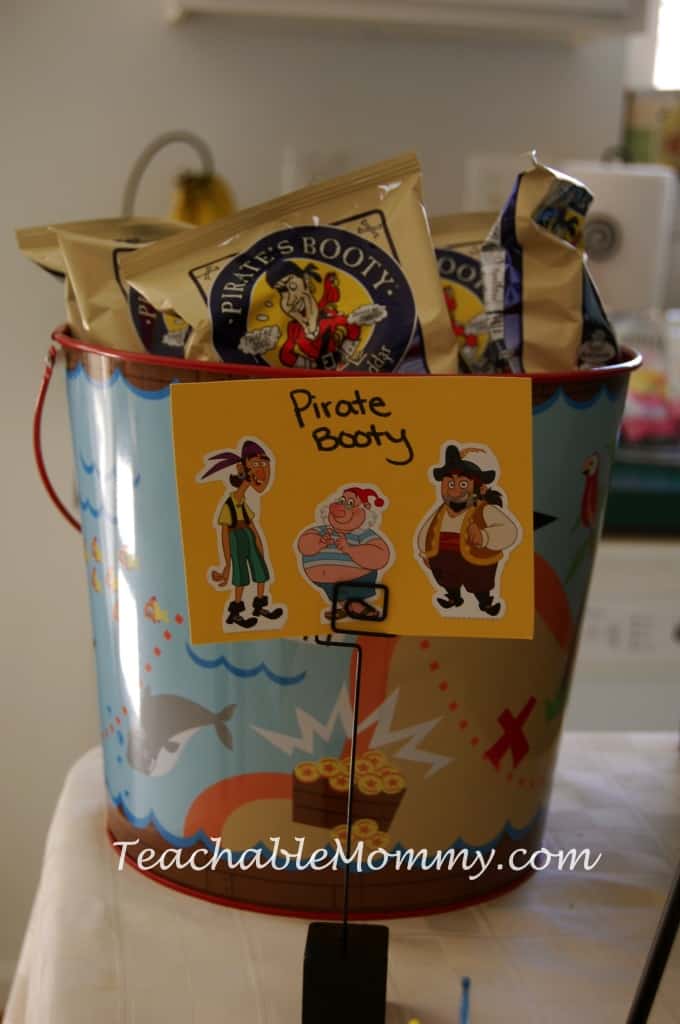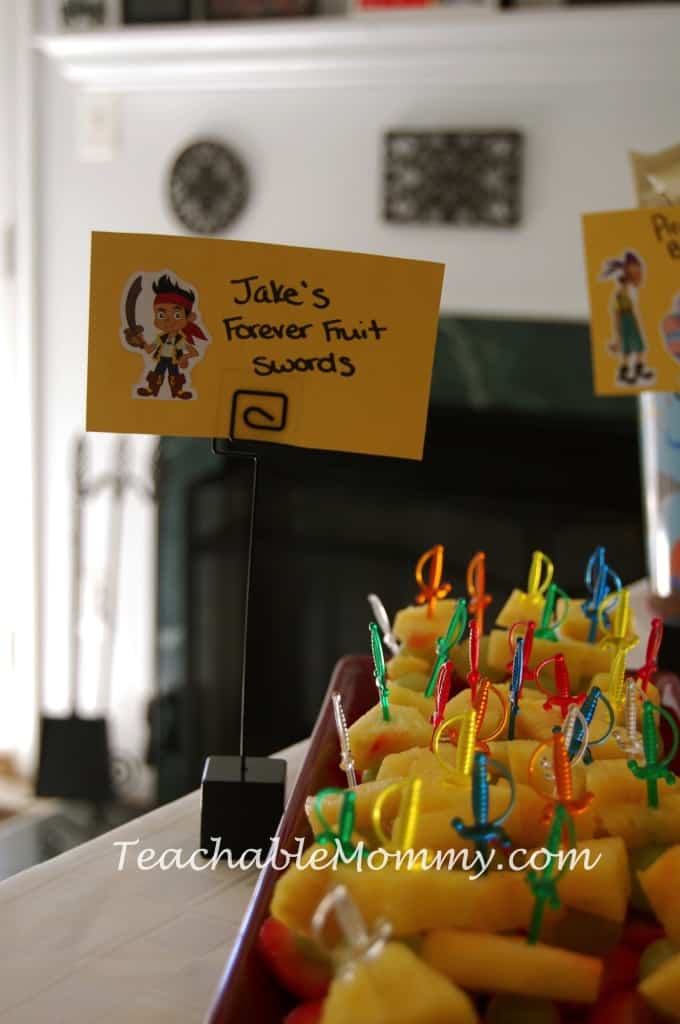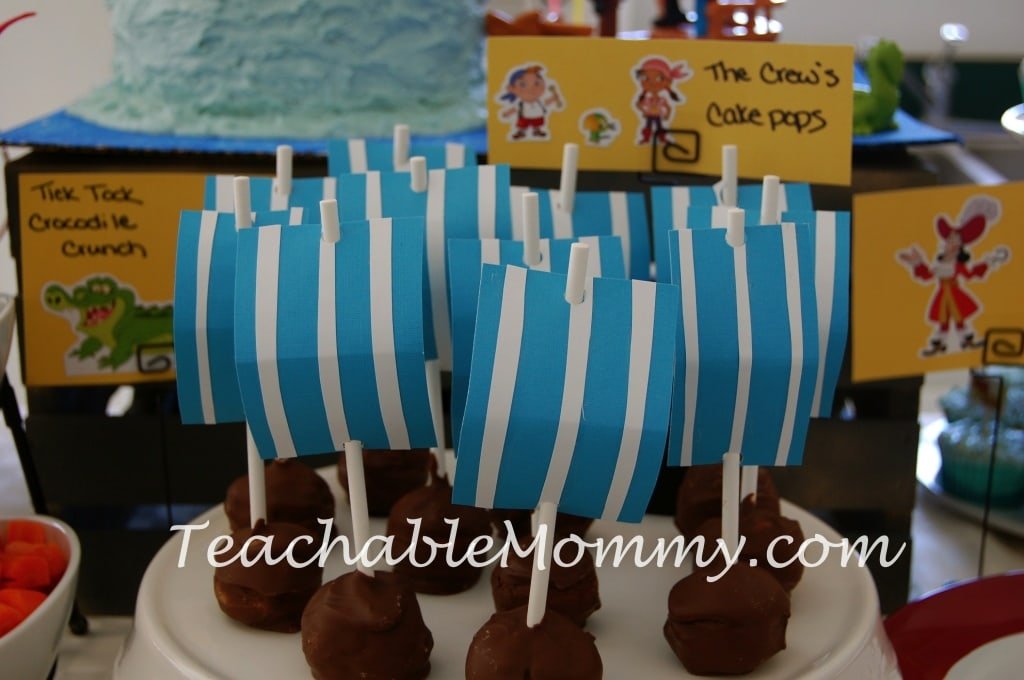 Cake pops upside down with sails and you have Bucky Cake Pops for yerr crew!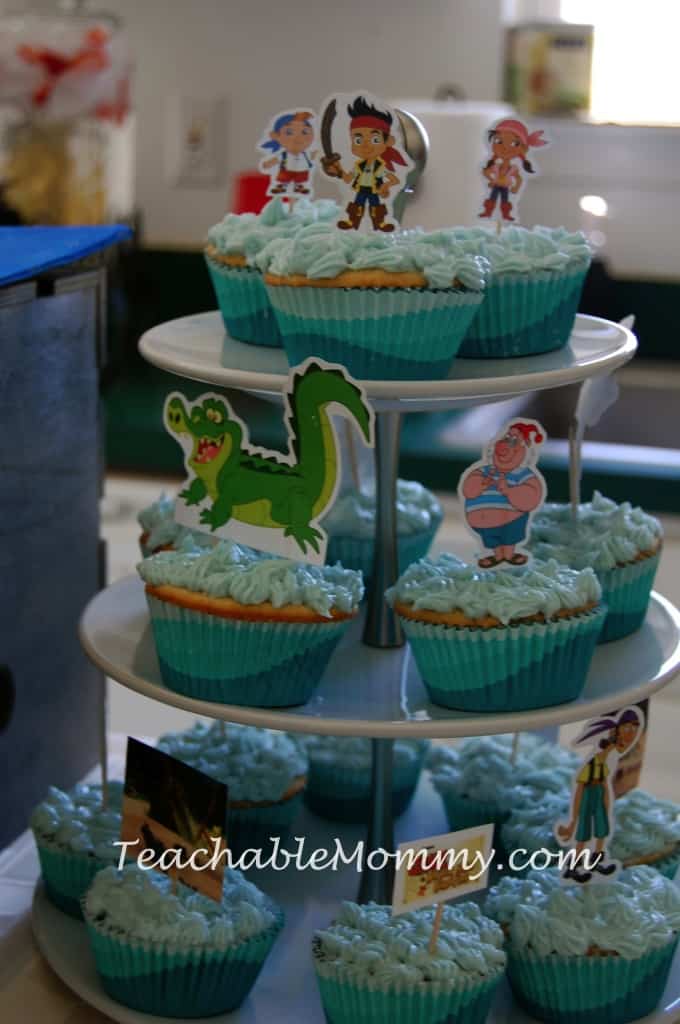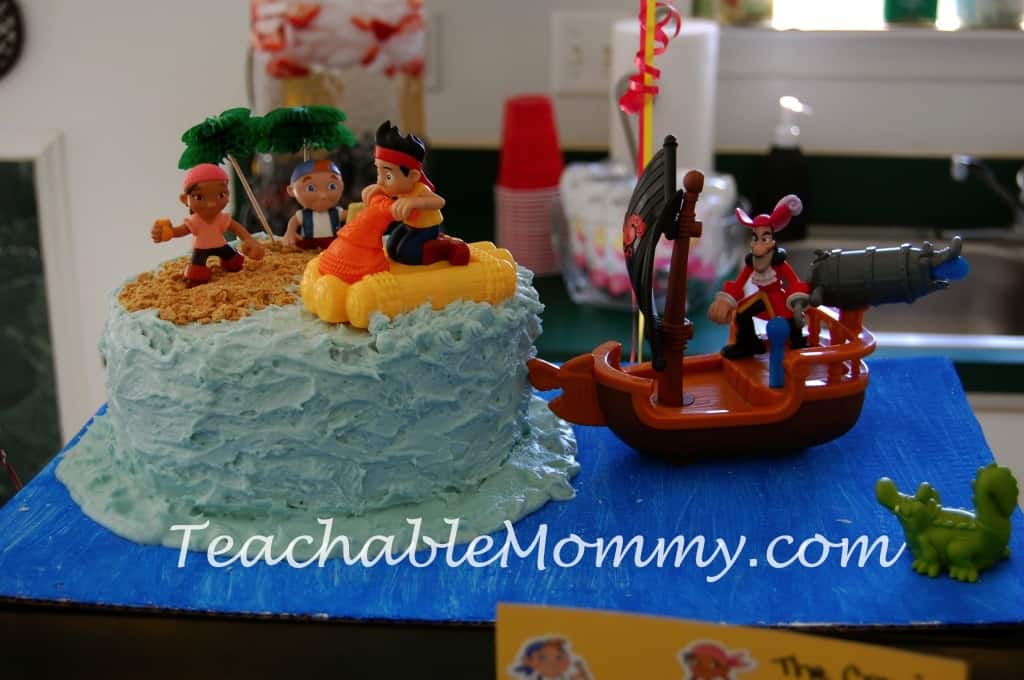 The Loot Bags were one of my favorite parts of the party. I used my antique wooden chest and filled it with jewels and pirate treasures. Follow the map where X marks the spot for all the little pirates to find their bag with their names on it!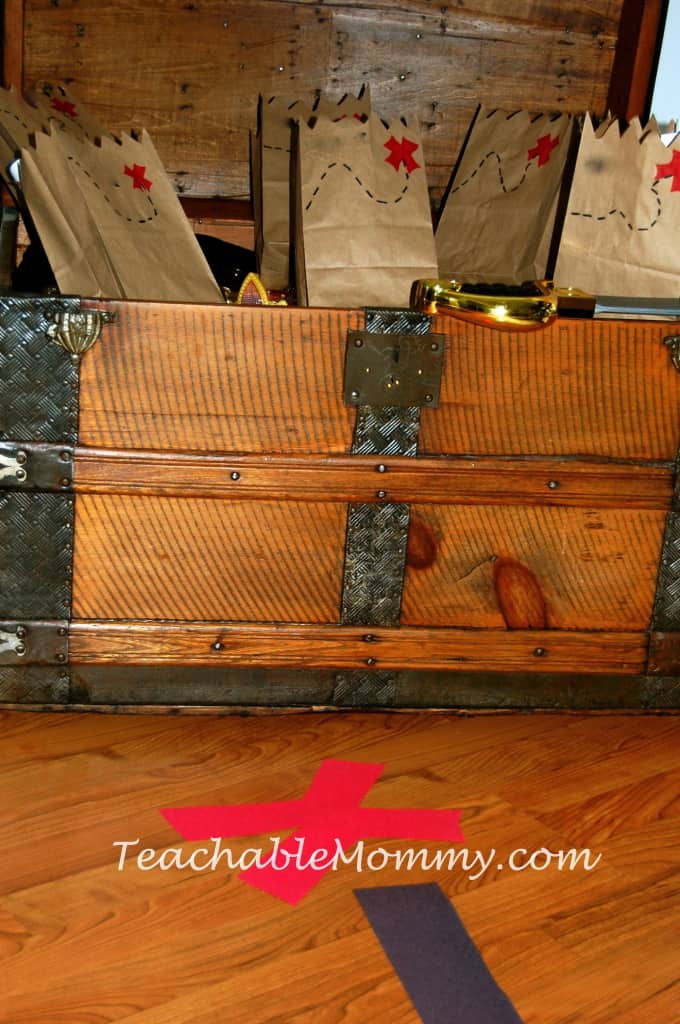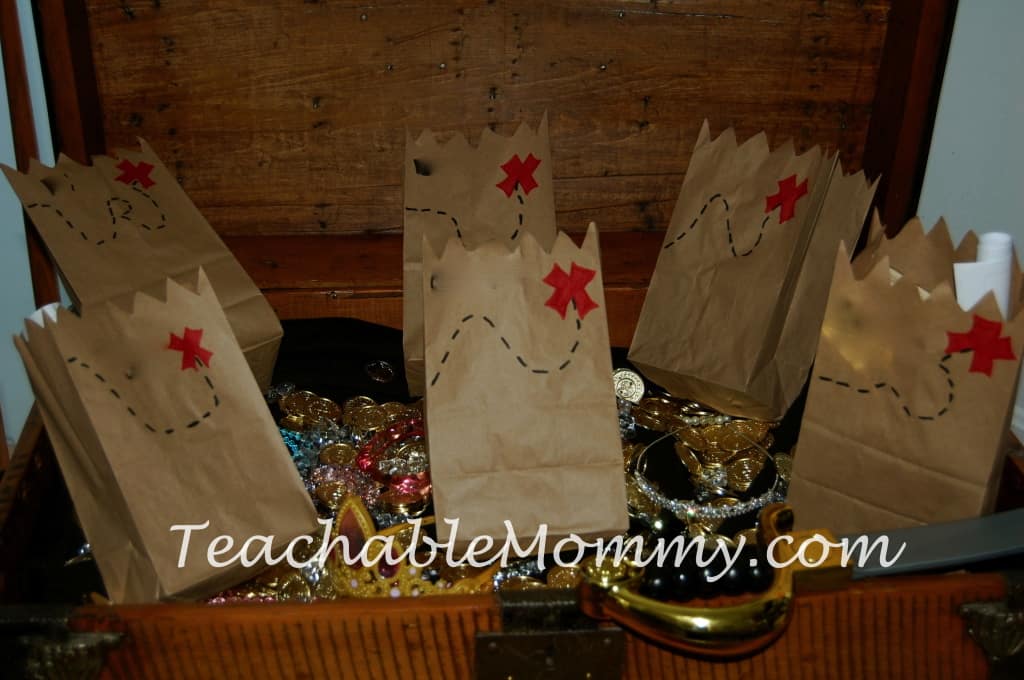 Your little mates can learn their pirates' name at Disney Junior!