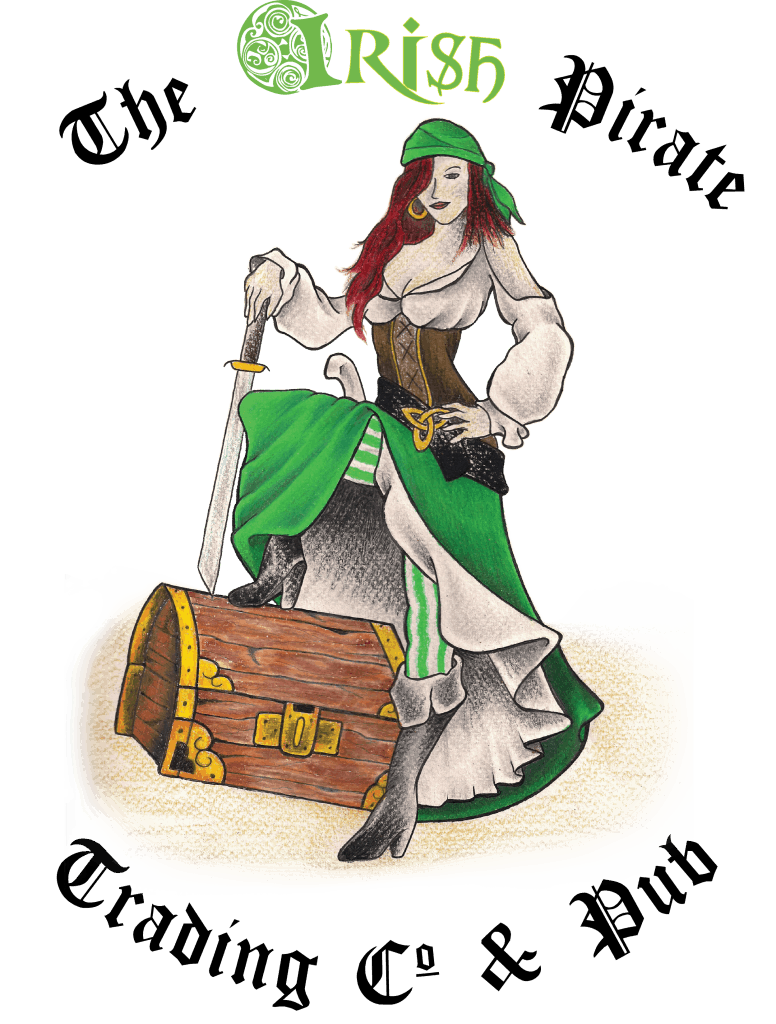 Like the old Irish saying says "Enter as strangers leave as family." Tammy and Rick Lyons along with their friendly staff of the Irish Pirate Trading Company and Pub do just that with hospitality like no other. Located in Emerald Isle North Carolina, the Irish Pirate is an unique experience with a retail store and pub in one. The store itself has an inviting, family friendly atmosphere where adults and kids can enjoy their time learning about family history, playing pirates, or grabbing a drink (water and soda for the underage and nondrinkers!).
In order to see every interesting and one of a kind merchandise you really need to take some time to explore all the Irish Pirate has to offer. Find something for everyone including Irish/Celtic housewares, beautiful jewelry, and of course pirate gear . The Irish Pirate is your one stop shop for all things Ireland and pirate.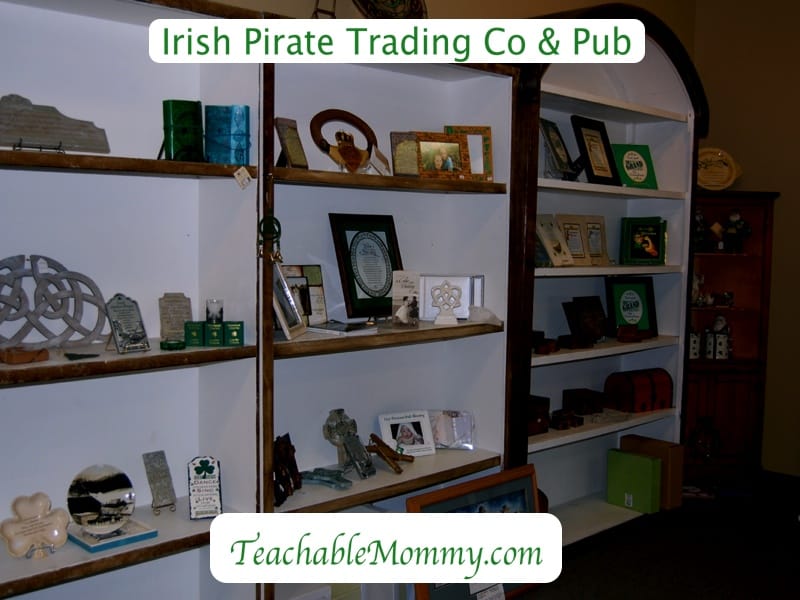 The Irish Pirate offers exclusive, from Ireland, merchandise like Inis perfumes and lotions. I have Inis Or and I get nothing but compliments on it. It smells so good!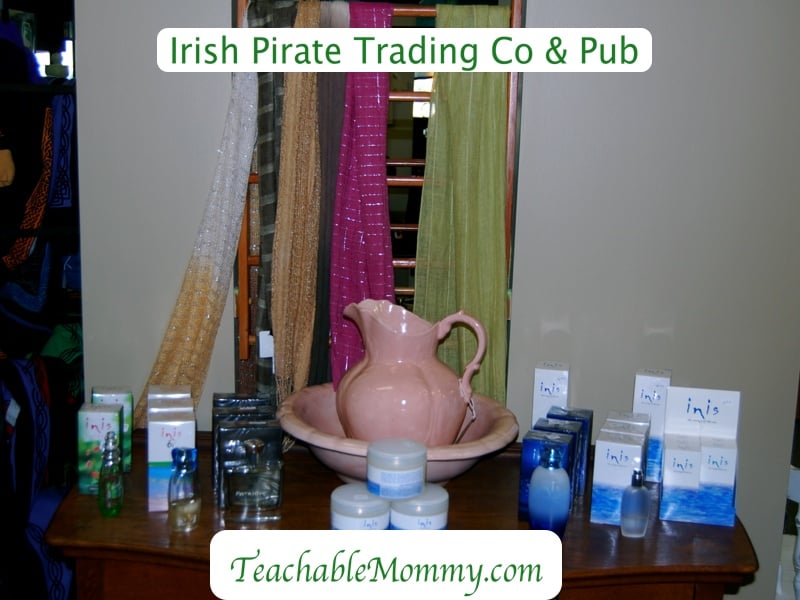 Also Irish gear including surf wear, you need this to enjoy the amazing waves sound or sea side in Emerald Isle.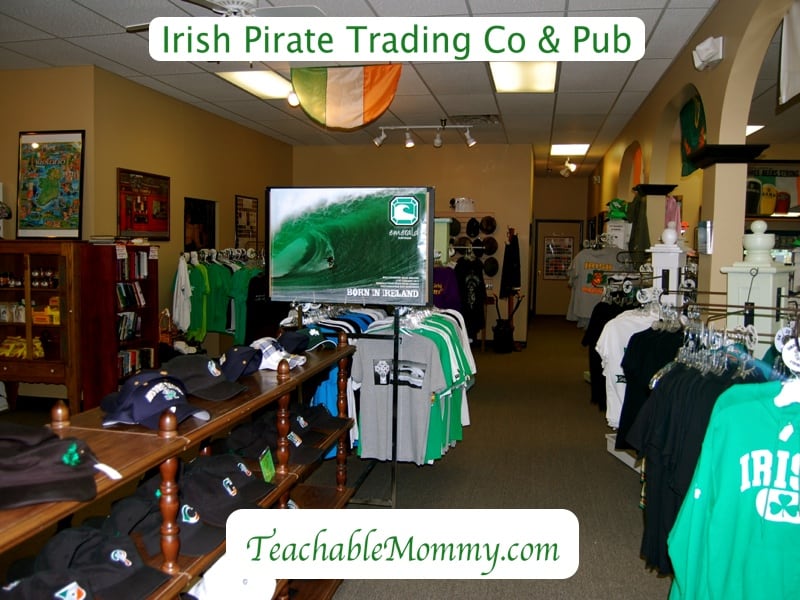 I could not resist trying on a pirate belly dancing scarf. I'm ready for you Jack Sparrow!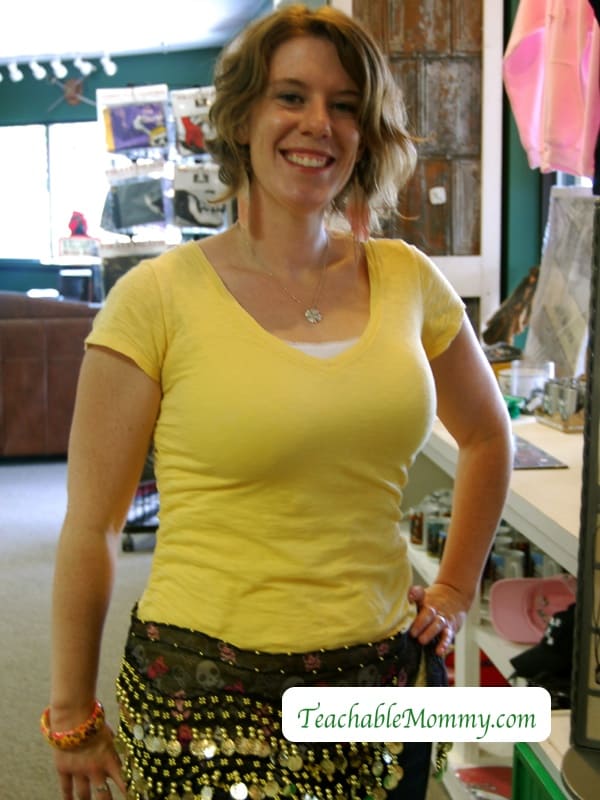 While you are browsing the amazing Celtic jewelry research your family history at the Heraldry station. I researched my Great Grandfather's name and found out we are of ancient Irish stock. Also, that our family line was royal. See I always knew I was a princess! But I digress. Heraldry services/family history research usually costs way more than a normal person can justify spending. The Irish Pirate allows you to view your family's crest and name history for free. Want a copy to frame? They only charge $24.99! Your print is ready within minutes, printed on parchment paper, and placed in a protective plastic covering. If you can't make it down to North Carolina but want to have your family name information mailed to you contact them and they will be happy to mail you one!
Phone: 252-354-1227 email: [email protected]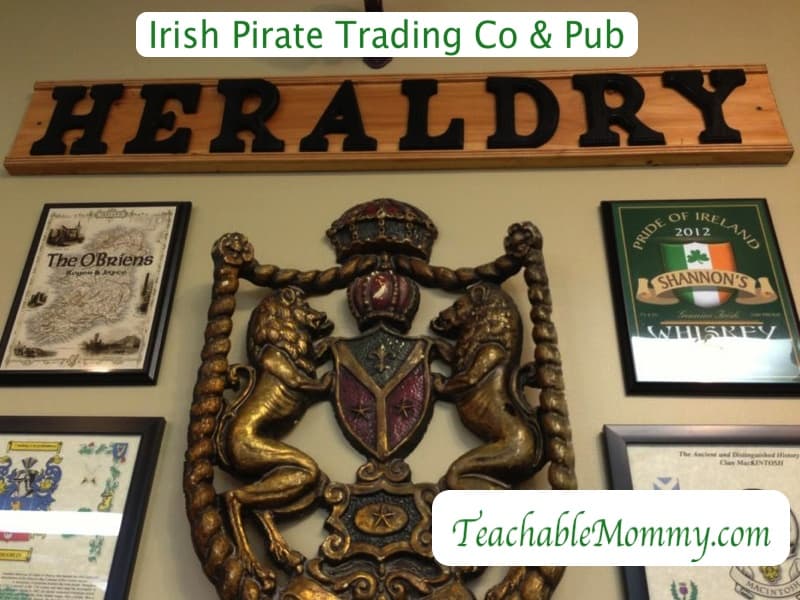 Take a break from shopping and grab a cold one from the Pub. The bar offers foreign and domestic beers, Guinness on tap, wine, and appetizers available as well. Come back at night for live music and more!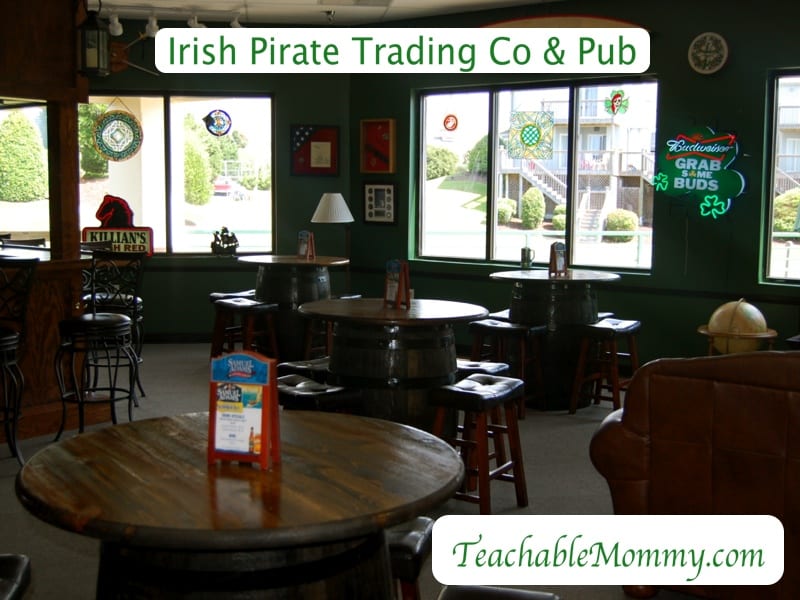 Relax at the bar or at one of the old Amish whiskey barrel tables inside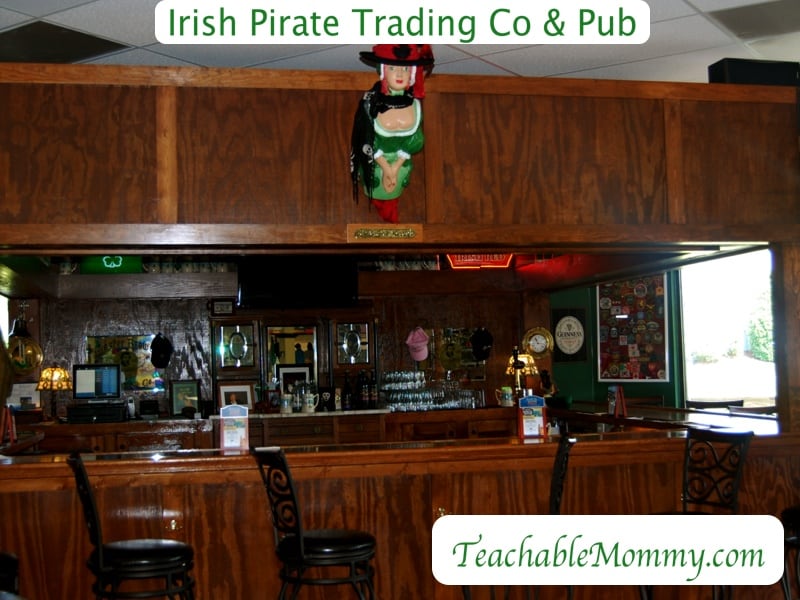 Or head outside and enjoy the breeze coming off the water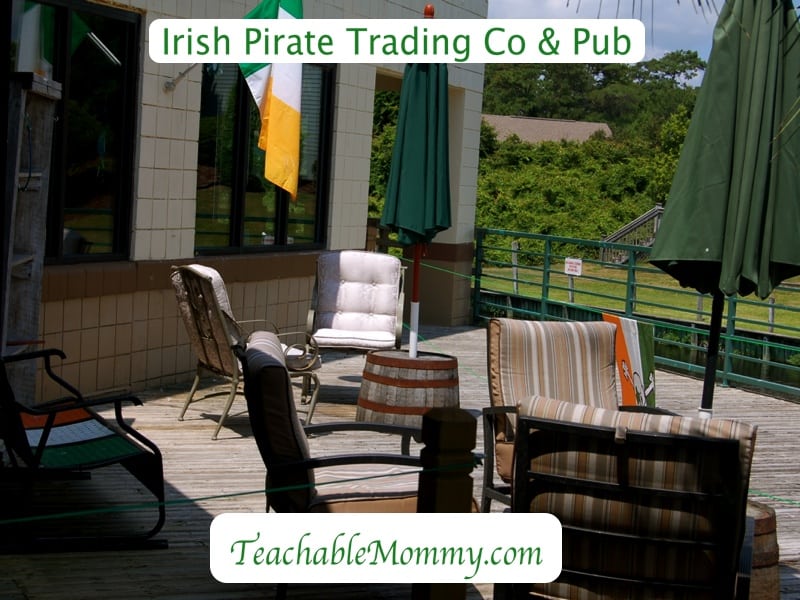 Locals and tourists alike love the Irish Pirate's Stein Club. Buy a stein and your first drink is on the house. The more artistically inclines can decorate their stein. Chris and the other bartenders will wash your stein and store it above the bar so it is ready for you each time you come in. Bonus: Every 10 drinks after that you get a free one!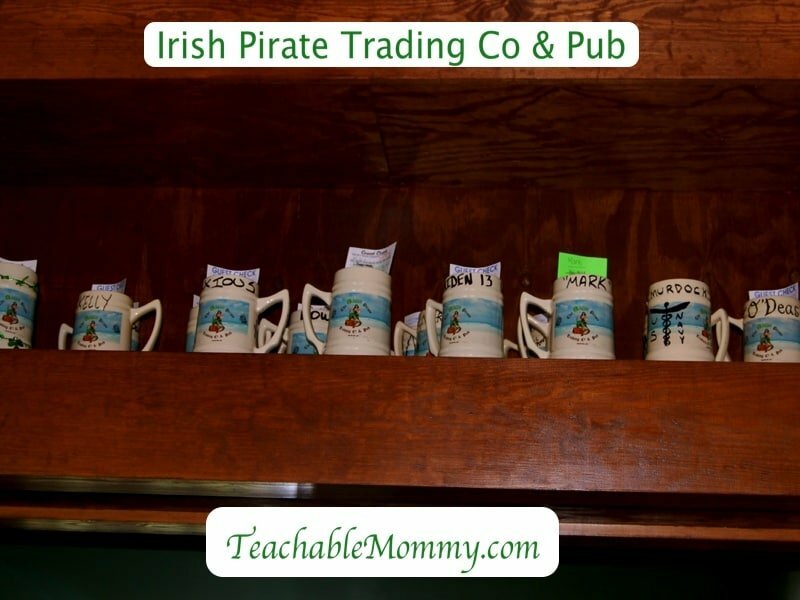 Do not think I was just there for fun, I was put to work learning how to tend bar. I have worked at a restaurant in the past but was too young to get behind the bar. So even though I am of ancient Irish stock I did not know how to pour a Guinness. Chris fixed that and taught me the secret to the perfect pour.
I even tried my hand at the shamrock in the top, I like to think this turned out to be a beautiful Irish butterfly and not a shriveled up shamrock.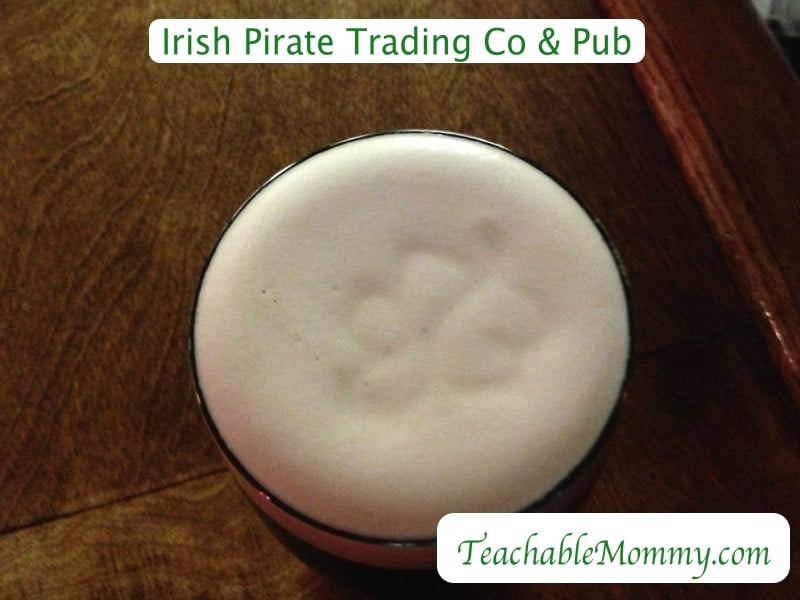 It wouldn't be a pirate shop without well a pirate. So if you are really lucky, you might catch a glimpse of this illusive guy! A favorite among the kids and ladies alike, I couldn't resist snagging a pic with him 😉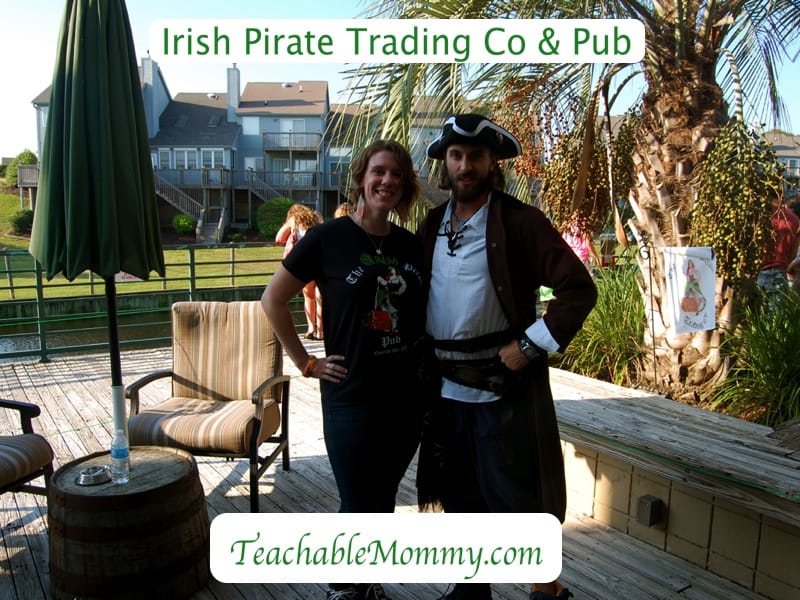 I couldn't possibly show pictures of everything the Irish Pirate has to offer. Go hangout at Emerald Isle and hit up the shop. Or visit them online and see more at the Irish Pirate Trading Co & Pub and like them on Facebook
The next time your visit Emerald Isle of the Crystal Coast, stop by the Irish Pirate Trading Company and Pub and tell them Ashley sent you!
*This post was written to help support a family friend's business. No monetary compensation was received. And all opinions are my own.