When I first heard about the new Applegate HALF TIME™ lunch kits I freaked out, in a good way. I loathe those other guys, the ones that rhyme with nastables, but the convenience factor is hard to ignore for a lot of parents. I see them all the time on field trips, even when the school says no to them. Meanwhile, I had stayed up the night before packing a healthy lunch for the kiddos and I. It wasn't that fun, it took extra prep time, and I'm not a fan of a soggy sandwich. Every time, I was there in the kitchen wishing that someone, anyone would make something easy but good for them too. I thought it would never happen, but now Applegate has come to my rescue.
I love HALF TIME™ for field, car, plane, train, any type of trip involving hungry children! These kits saved me on our long drive to South Carolina. And the upcoming pumpkin patch field trips I do not have to stress! A HALF TIME™ for each kiddo and this mama too. Who says kids get to be the only ones with a cool lunch?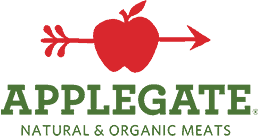 About HALF TIME™
Applegate teamed up with Stonyfield and Annies to create the first pre-packed lunch kit with natural and organic ingredients. HALF TIME™ includes Applegate natural meats and cheeses (which have no artificial ingredients or preservatives, and are antibiotic- and hormone-free), Annie's Homegrown crackers and snacks, and Stonyfield Organic YoKids Squeezers.

A recent survey found that 88% of parents thought pre-packed lunch kits were convenient, but 79% of those parents were concerned about the nitrates, preservatives and artificial ingredients in those kits. Now you don't have to compromise between convenience and quality. Your kids get the "cool" appeal and you can lose the guilt.
Applegate sent the kids this very awesome package. We decorated the lunchbox together and worked on the activity book. I was super excited about the coupons, who wouldn't be? The choosing of which one to try first, that was the hard part. In the end we all shared each one and the vote was they are all "yummy and super cool."
Ready to try out these awesome lunch kits for yourself?
Applegate is giving one Teachable Mommy fan a #LunchingAwesome prize pack including: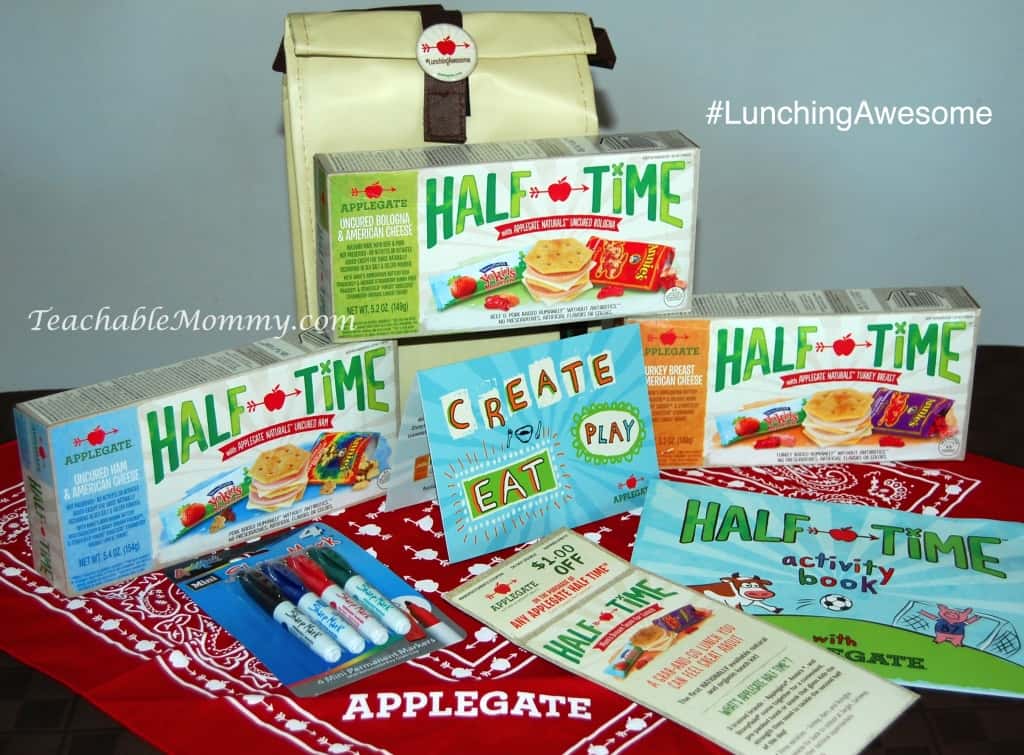 -All three varieties of HALF TIME: Turkey & Cheese, Ham & Cheese, and Bologna & Cheese
-A draw-your-own lunch bag
-A set of permanent markers
-Coupons
-Activity book
This post was created in partnership with Stonyfield. All opinions are my own.