If you are a soccer mom, football mom, or any sport mom you know how expensive team sports can be! For that reason and to tell everyone about this great FREE way to get money for your events/teams, I was excited to write this post about Pear. Johnsonville is partnering with Pear to sponsor your group. My Pear was created to help with the team sports at a local private school, the Virginia Academy Patriots.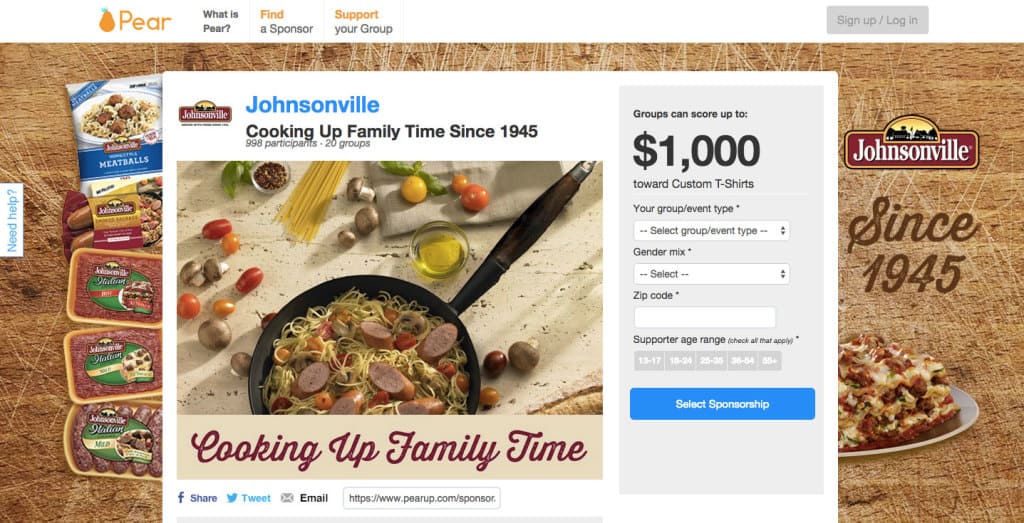 Johnsonville apparel and charity sponsorship on PearUp.com is a simple way to raise money for your group.
How it works:
Groups earn sponsorship money by creating a Pear for their group and sharing with others who complete digital incentives to earn more money.
Each group can earn up to $1,000 within a 10-day time frame.
That $1,000 can be used toward team apparel or can simply be a donation to the soccer team for team/league fees.
Each team member completes digital steps to earn dollars –
For every step team members complete, they'll get dollars towards their goal.
The more tasks you complete, the more dollars you earn for your sponsorship.
At the end of the 10-day period, group leaders claim an online certificate for the amount earned redeemable at any Pear printer or a check will be made out to the individual responsible for handing financials for the soccer team or organization.
Johnsonville Sponsorship Program
It's family time! Attention moms, aunts and girlfriends whose friends are like family. If you are in the Philadelphia, Pittsburgh or Baltimore areas, your social network can help raise $1,000 or more toward custom apparel! How? By getting sponsored by Johnsonville on Pear! Not a part of a group but your child is? You still qualify! To get started, create a sponsorship page on Pear & invite friends to join in. The more people who join, the more money your group can earn toward apparel and merchandise!
You can support the team I'm highlighting, the Virginia Academy Pear and create your own while you're there!
All it takes is a few simple steps and you are on your way to raising money for your team!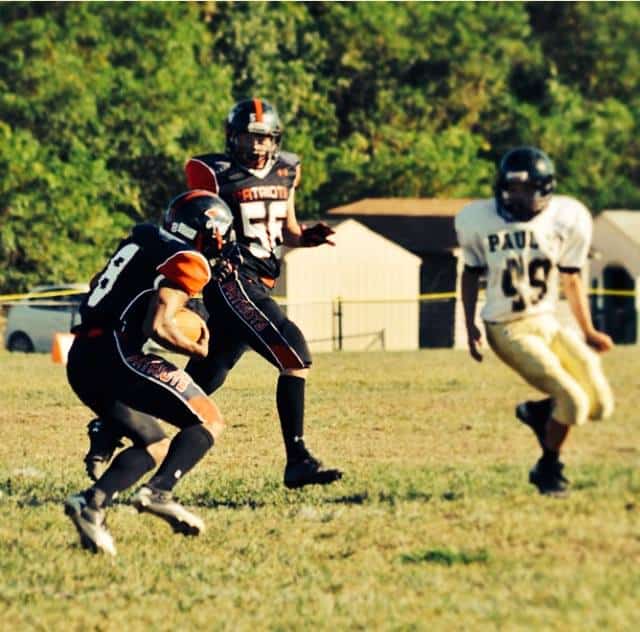 If you choose to create a Pear leave the link to your group in the comment section so we can all band together to support one another! Spread love and money 🙂
SPECIAL UPDATE: If you start your own Pear, the folks at Pear will add $50 to it automatically if you create one by clicking your preferred program link!
*This post is sponsored by Global Influence. I was compensated for my time. All opinions are my own.