We recently showed off our DisneySide with family and friends. The party was a lot of fun, filled with laughs, good eats, and a lot of talk about my favorite subject- anything Disney!
This post will focus on decorations and food. I will follow it with the games and Photo Booth fun. There were so many great shots this post would be miles long if I didn't split it up!
Come inside, you are welcome here! We are currently FROZEN in Winter. So I thought it fitting that our guests were greeted by Sven, the number 1 reindeer of Arendelle . You can also see one of the Frozen inspired centerpieces I showed in the video DIY DisneySide Centerpieces.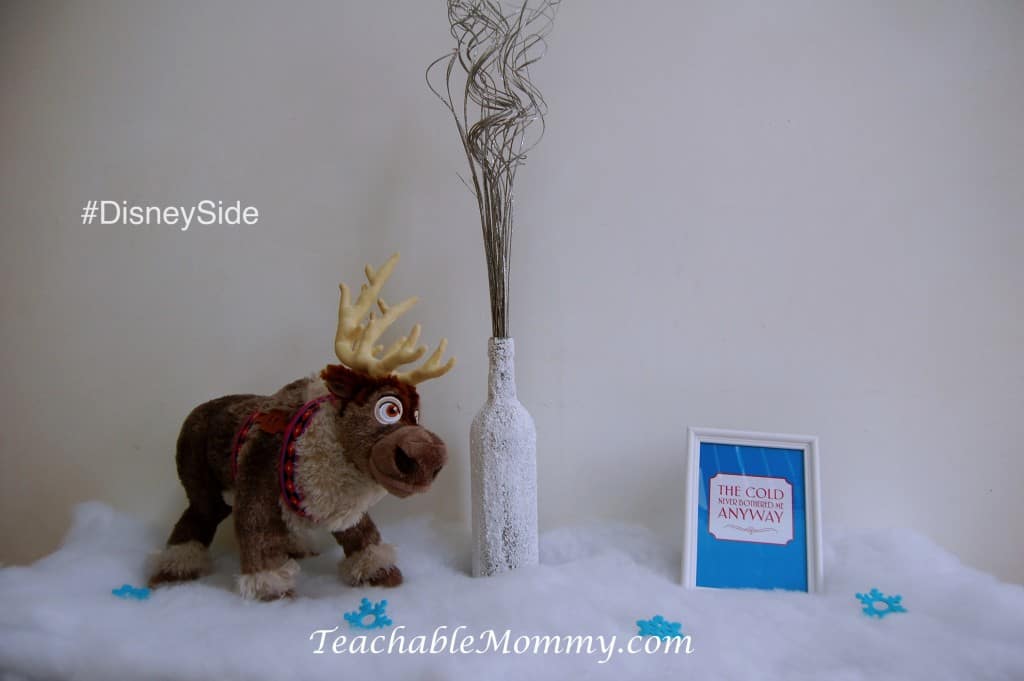 Mickey is waiting patiently for dessert.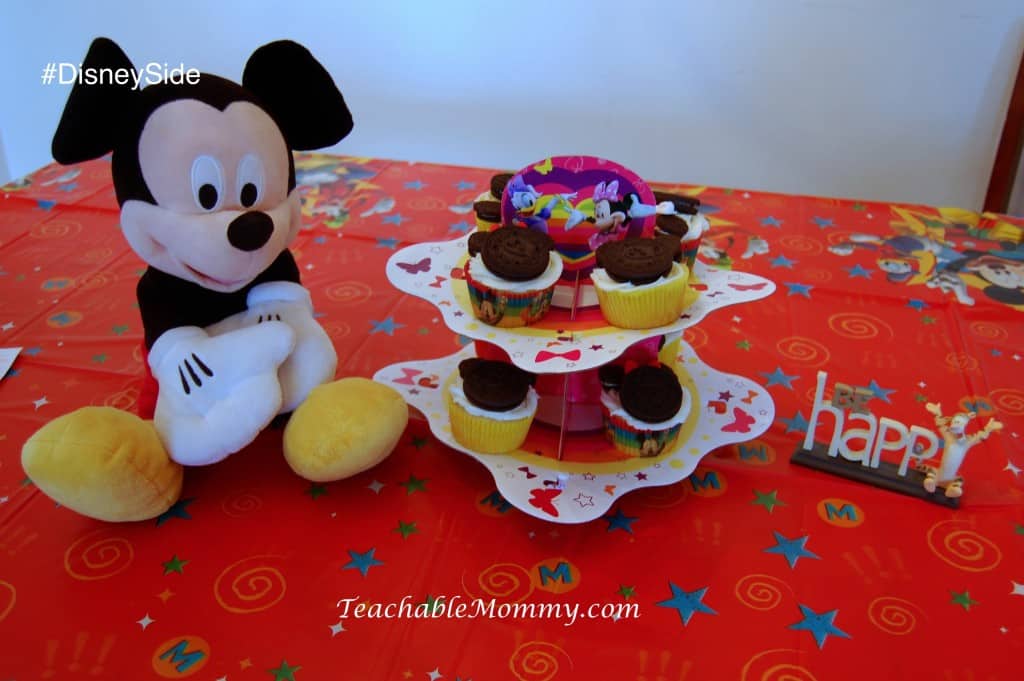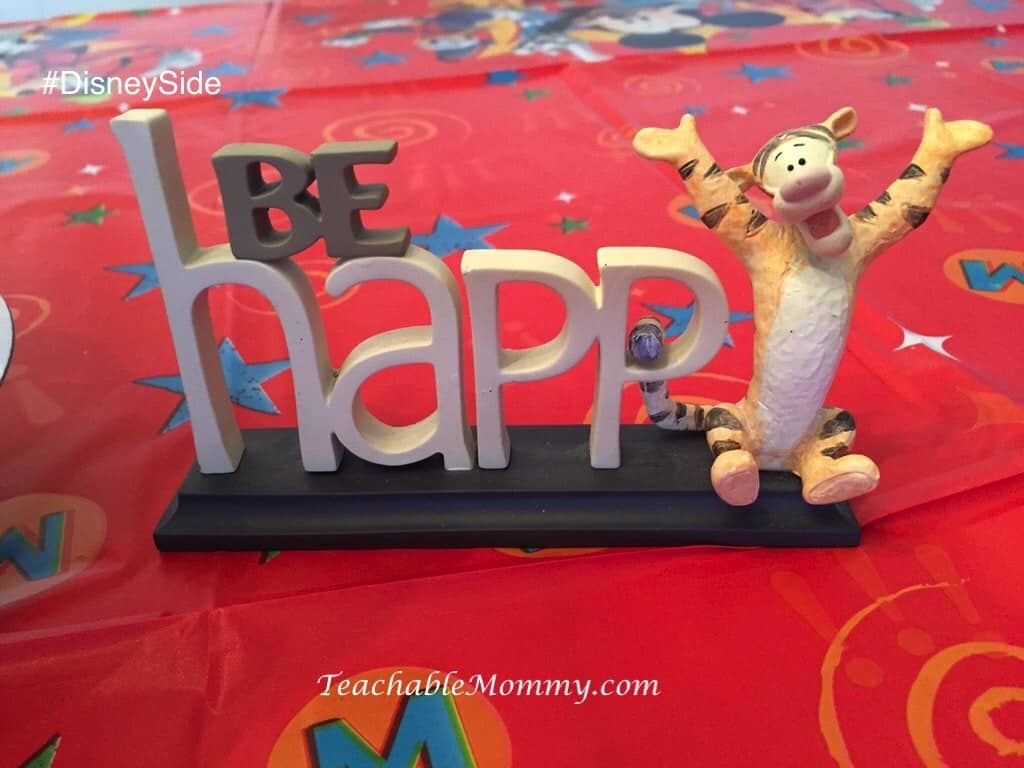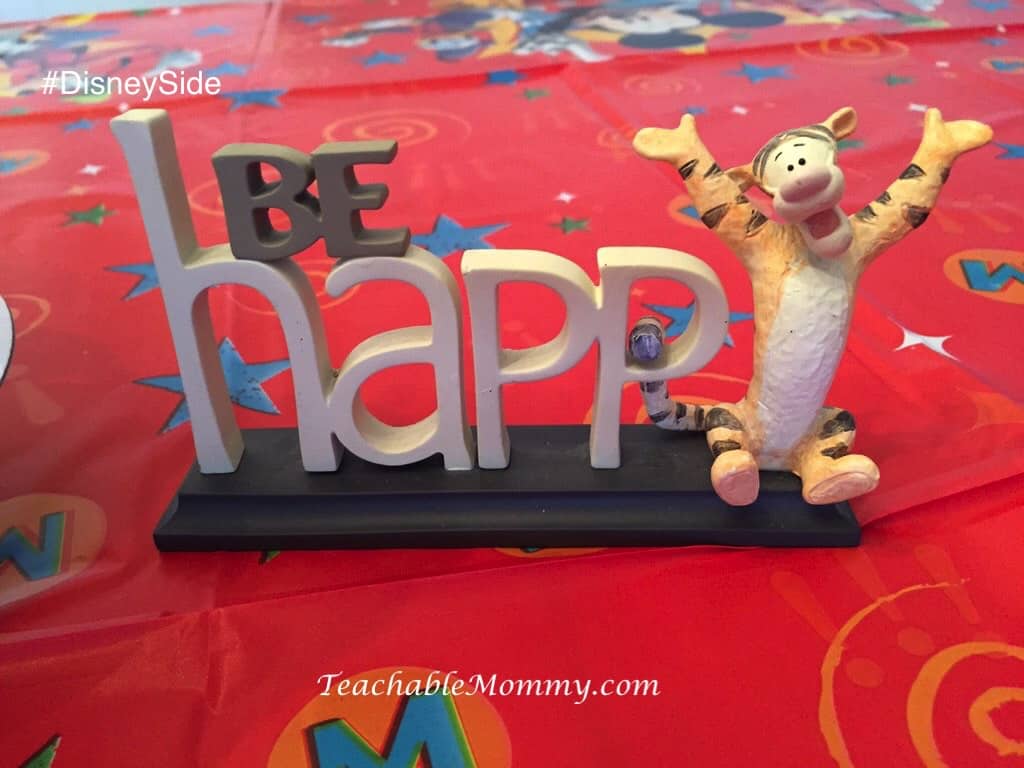 The living room was dedicated to games and the magic of Disney Parks. I sat out my photo album form our recent Walt Disney World trip. Kids and adults were excited to flip through and see how magical a trip to the Disney Parks can be!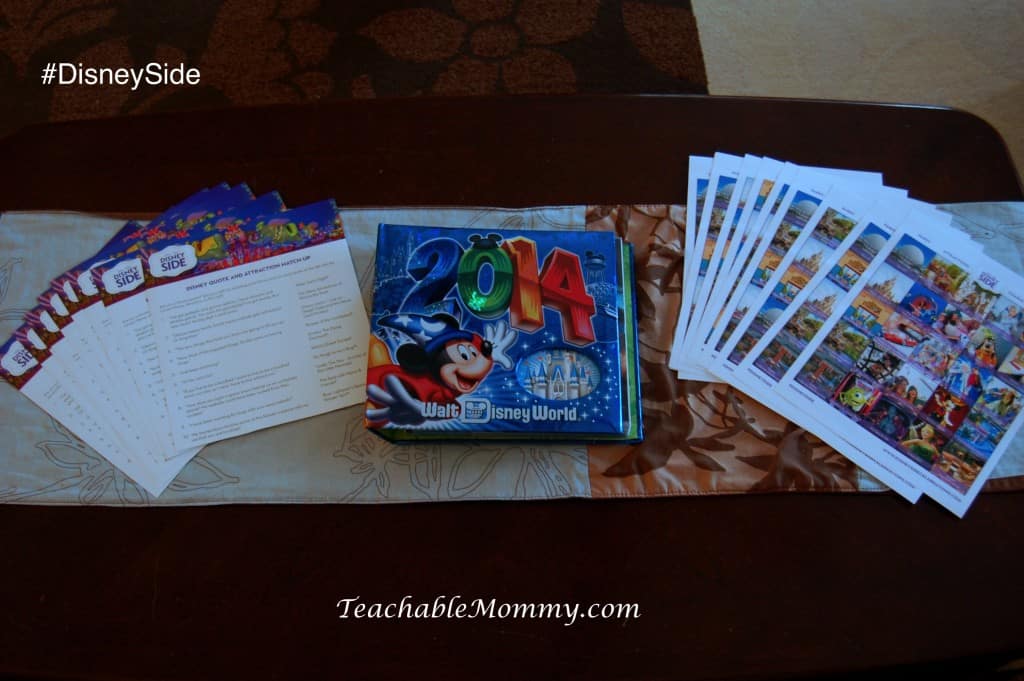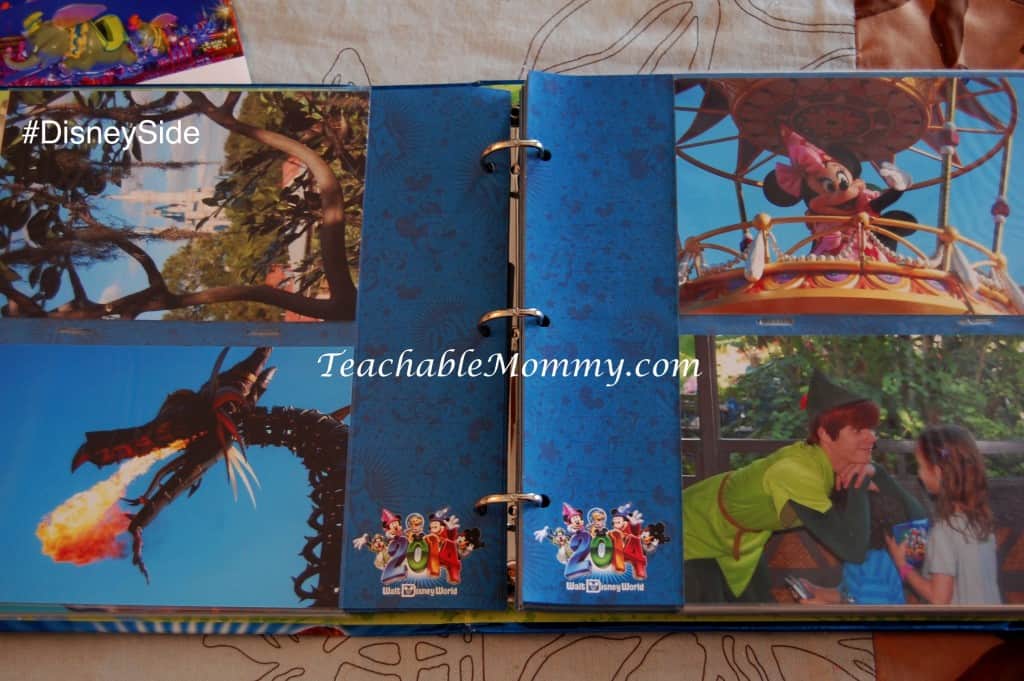 Stitch watched over our luggage and Magic Bands. For a few party guests who are planning trips for the first time in forever, they were able to try the Magic Bands on and ask questions about all the wonderful new improvements to how you navigate WDW.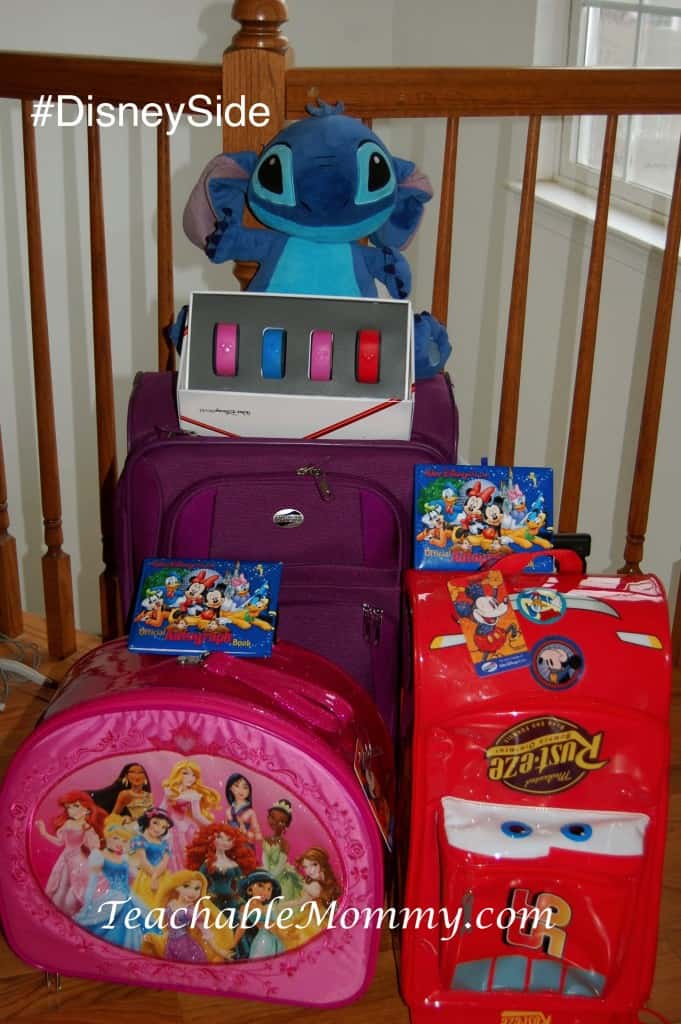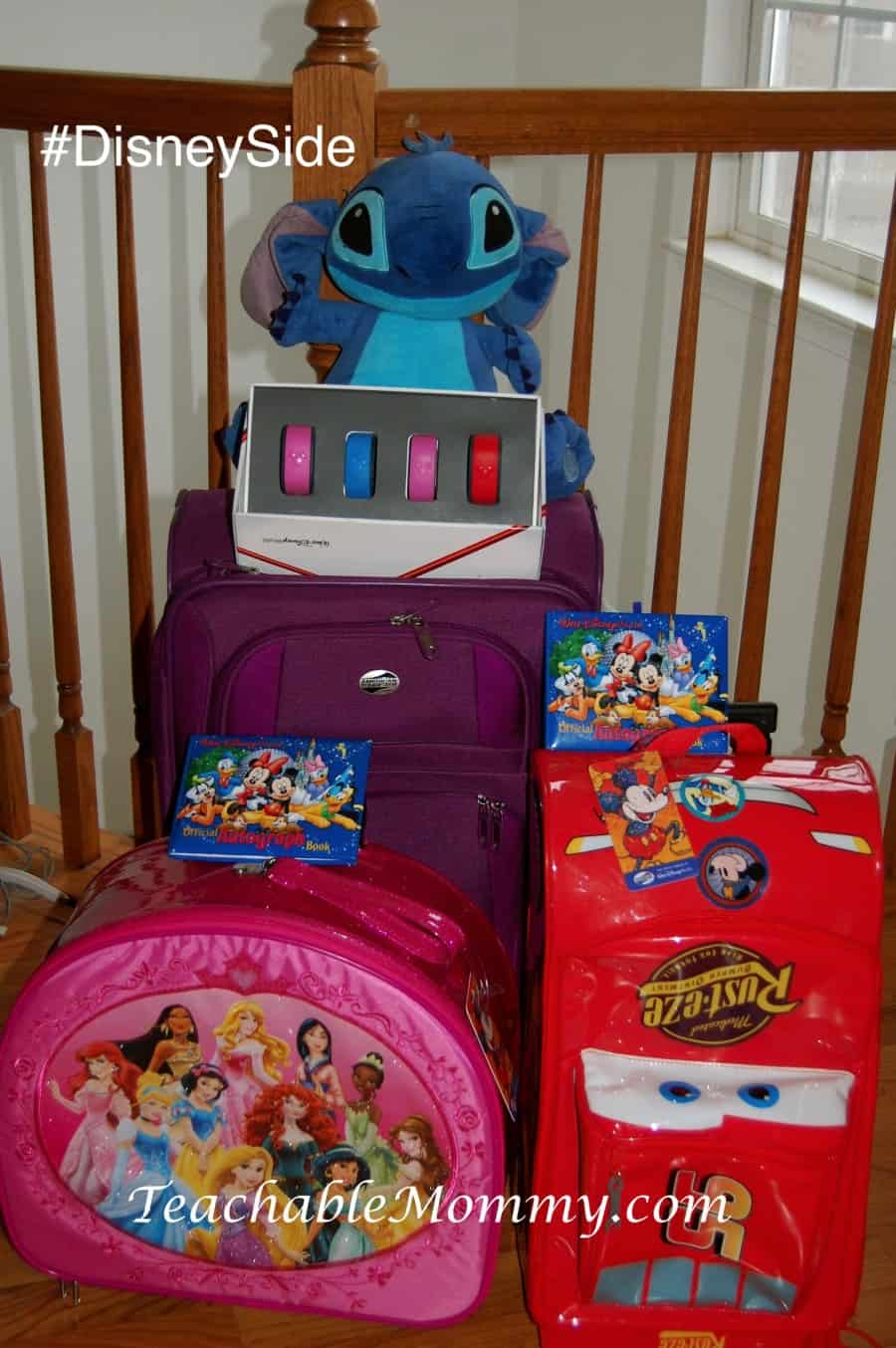 My little man, allowed me to borrow his prized Walt Disney World Railroad Train. If you haven't ridden on this at the parks, do it. We love the train!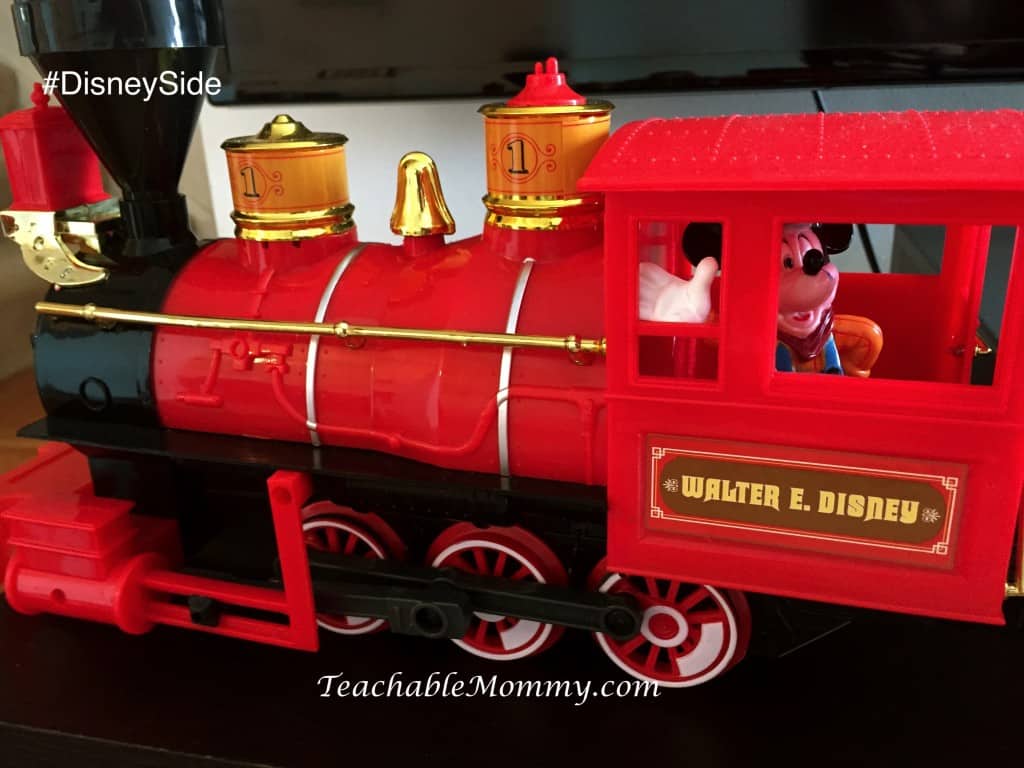 Like I said we are in the midst of Winter here. I broke out my DIY Micky Mouse Luau themed centerpiece to help us all think warm thoughts. Guests were treated to goodies from HP, Beyond Meat, and Disney Parks. I also found coloring books, Disney themed pretzels, and other fun stuff to put in their goodie pails.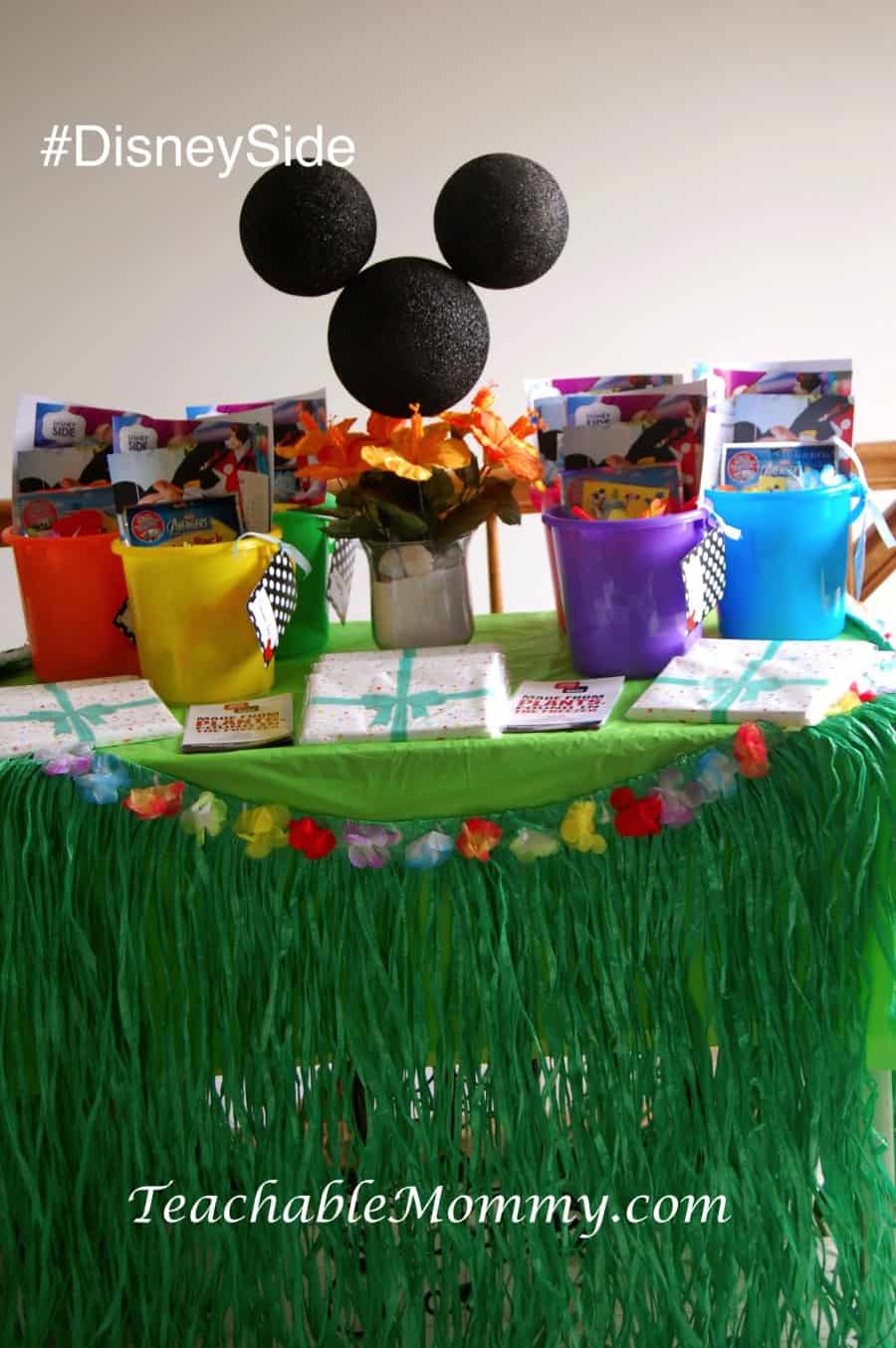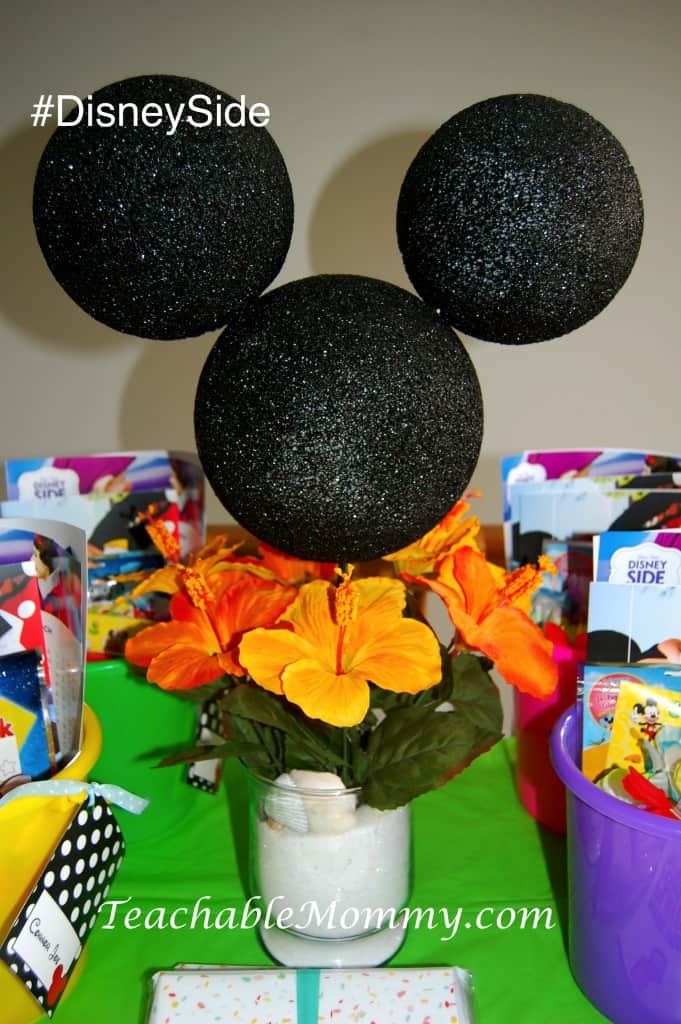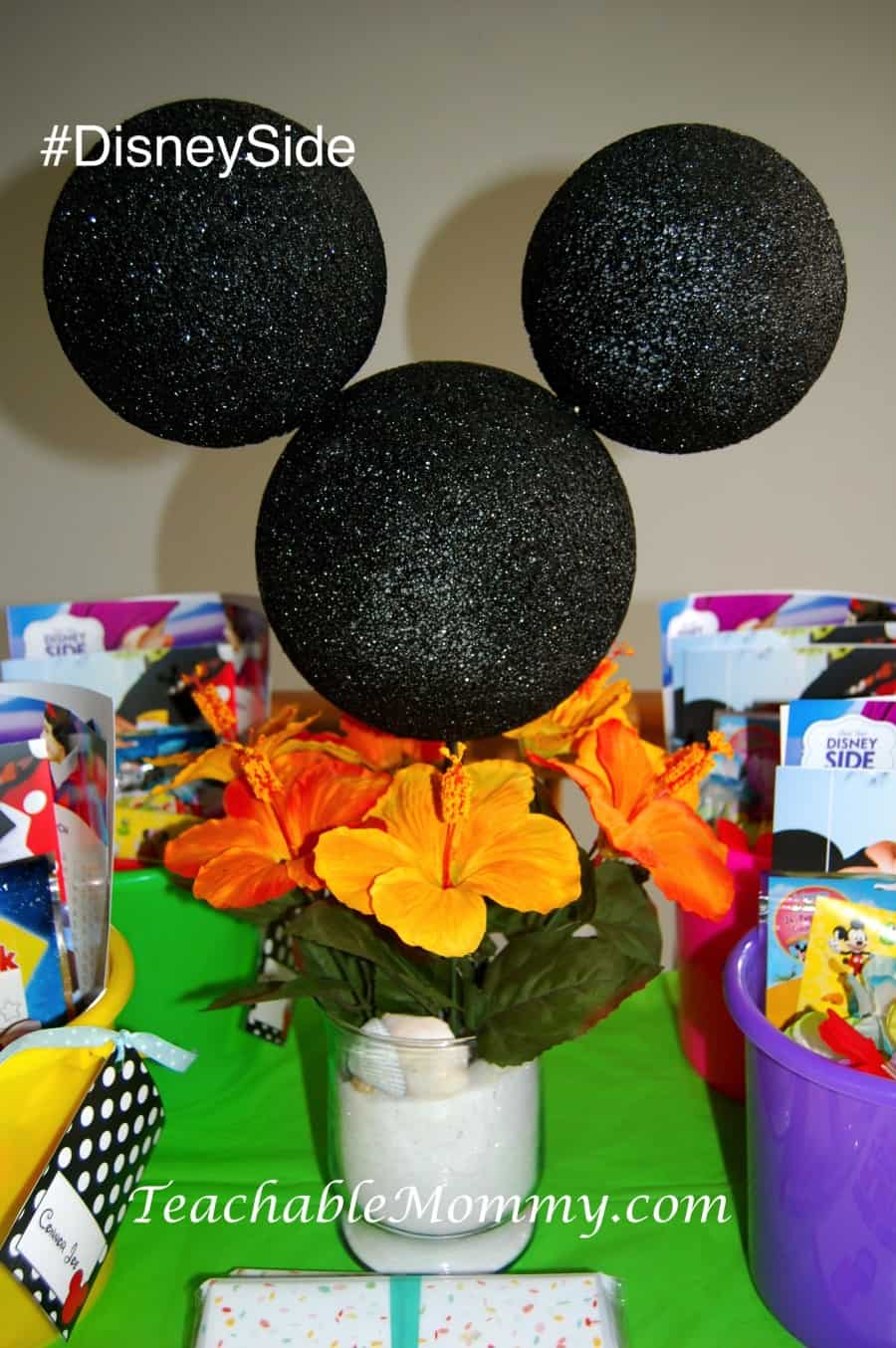 See how to make this centerpiece along with the Frozen vases here: DIY DisneySide Centerpieces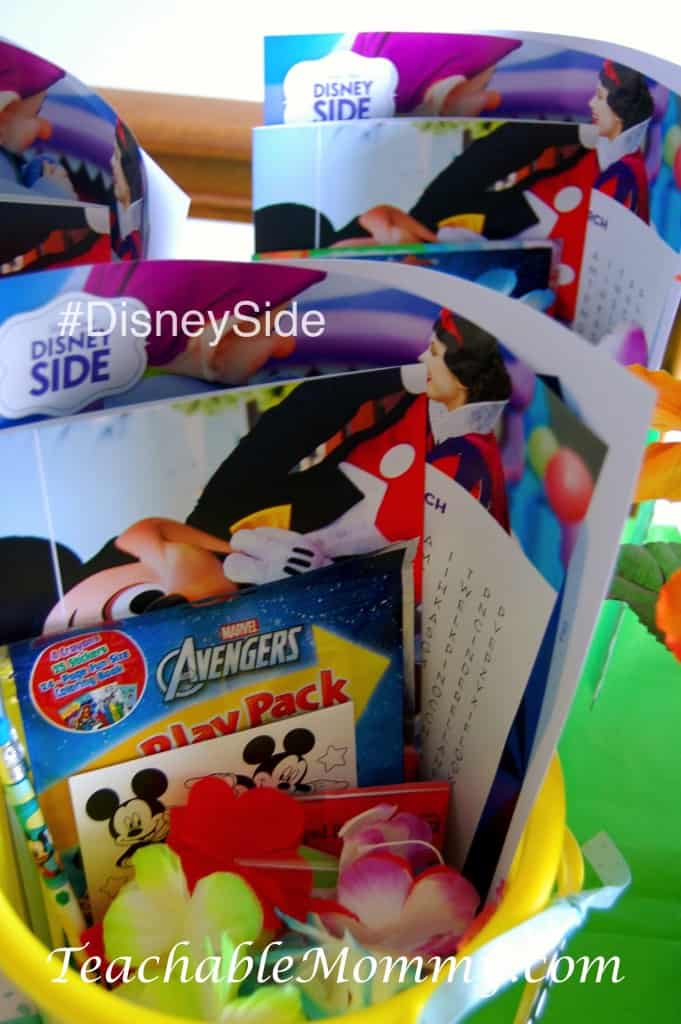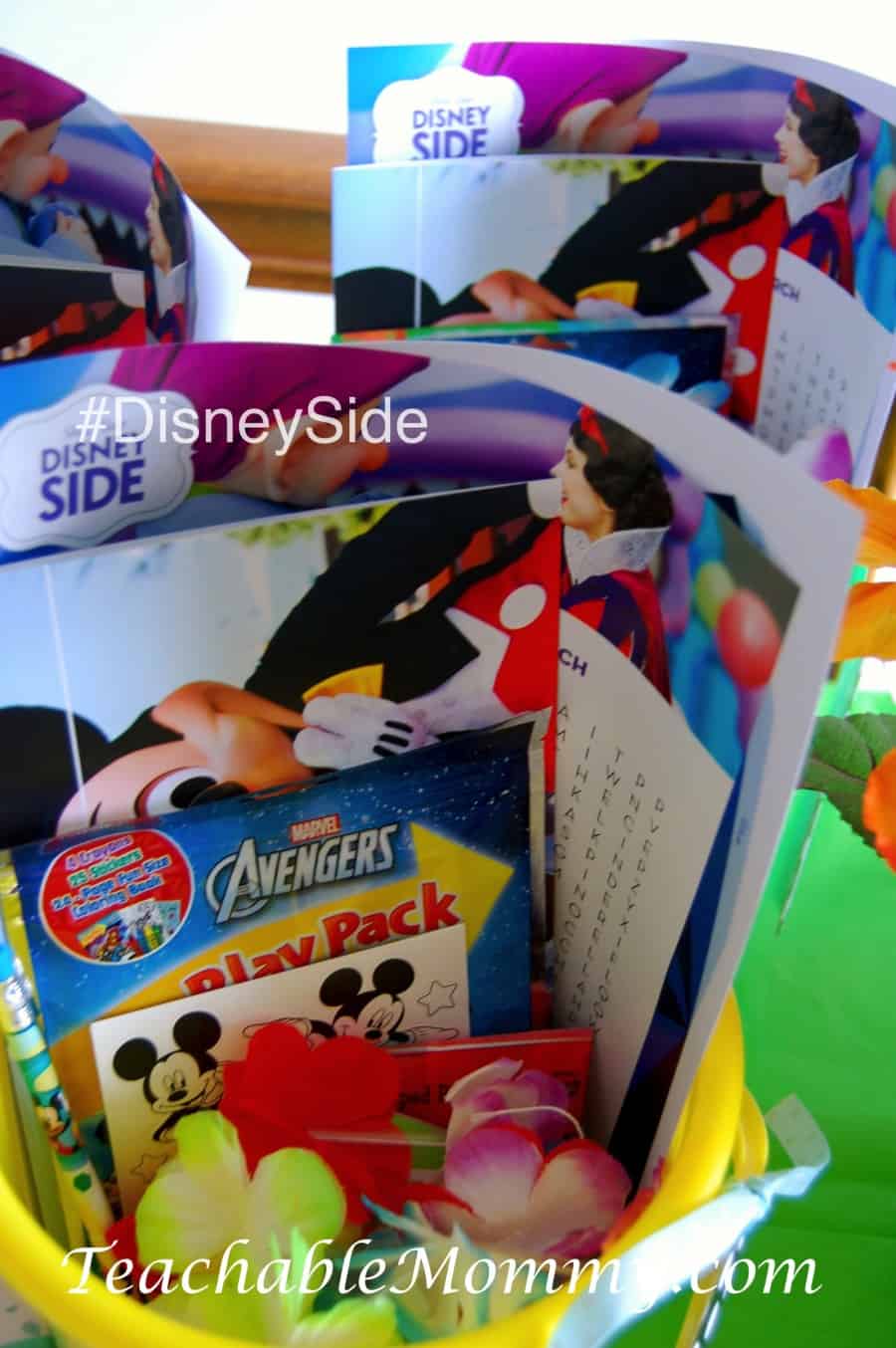 Now onto the food!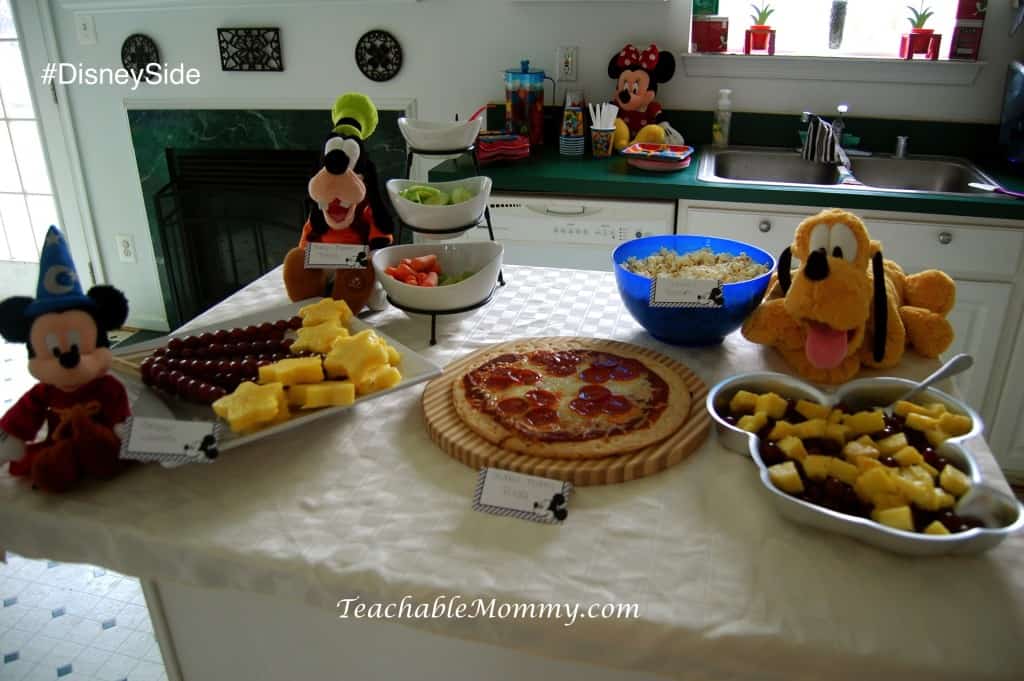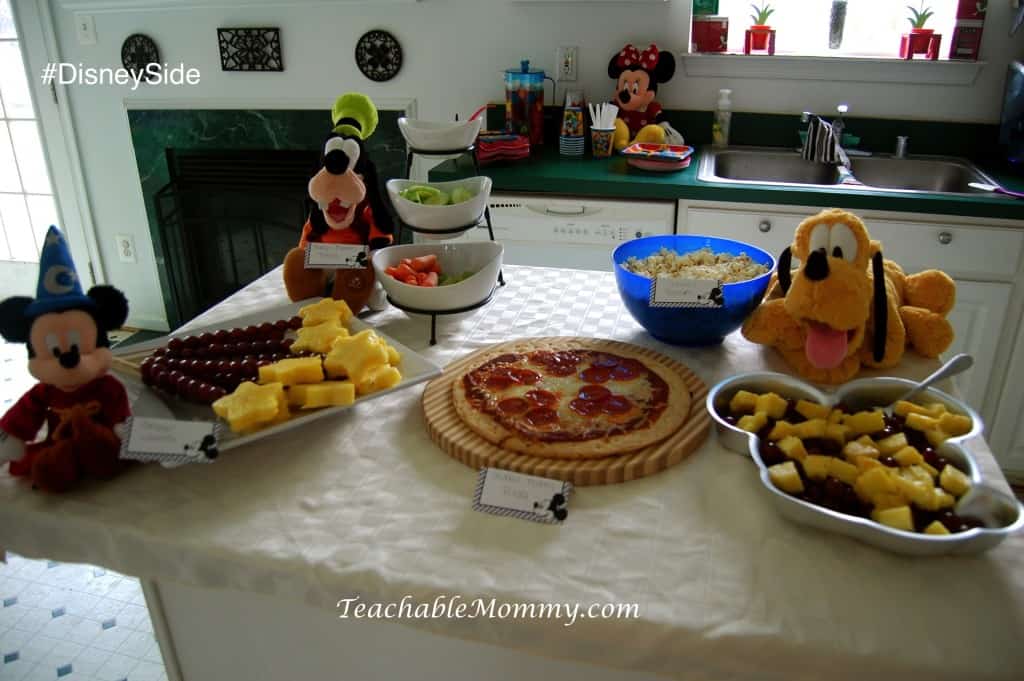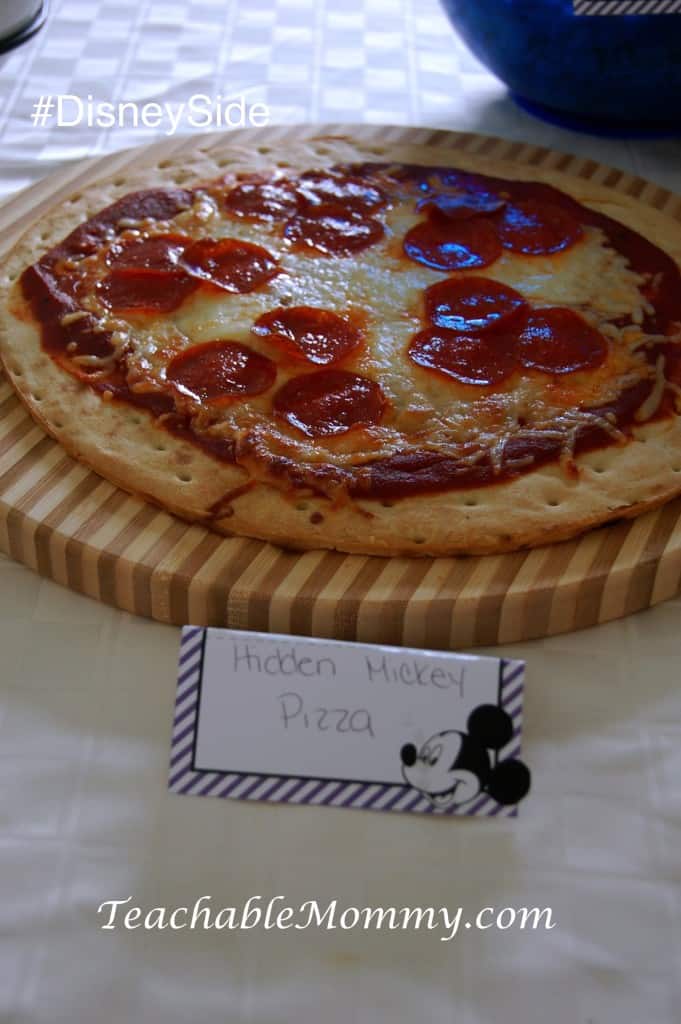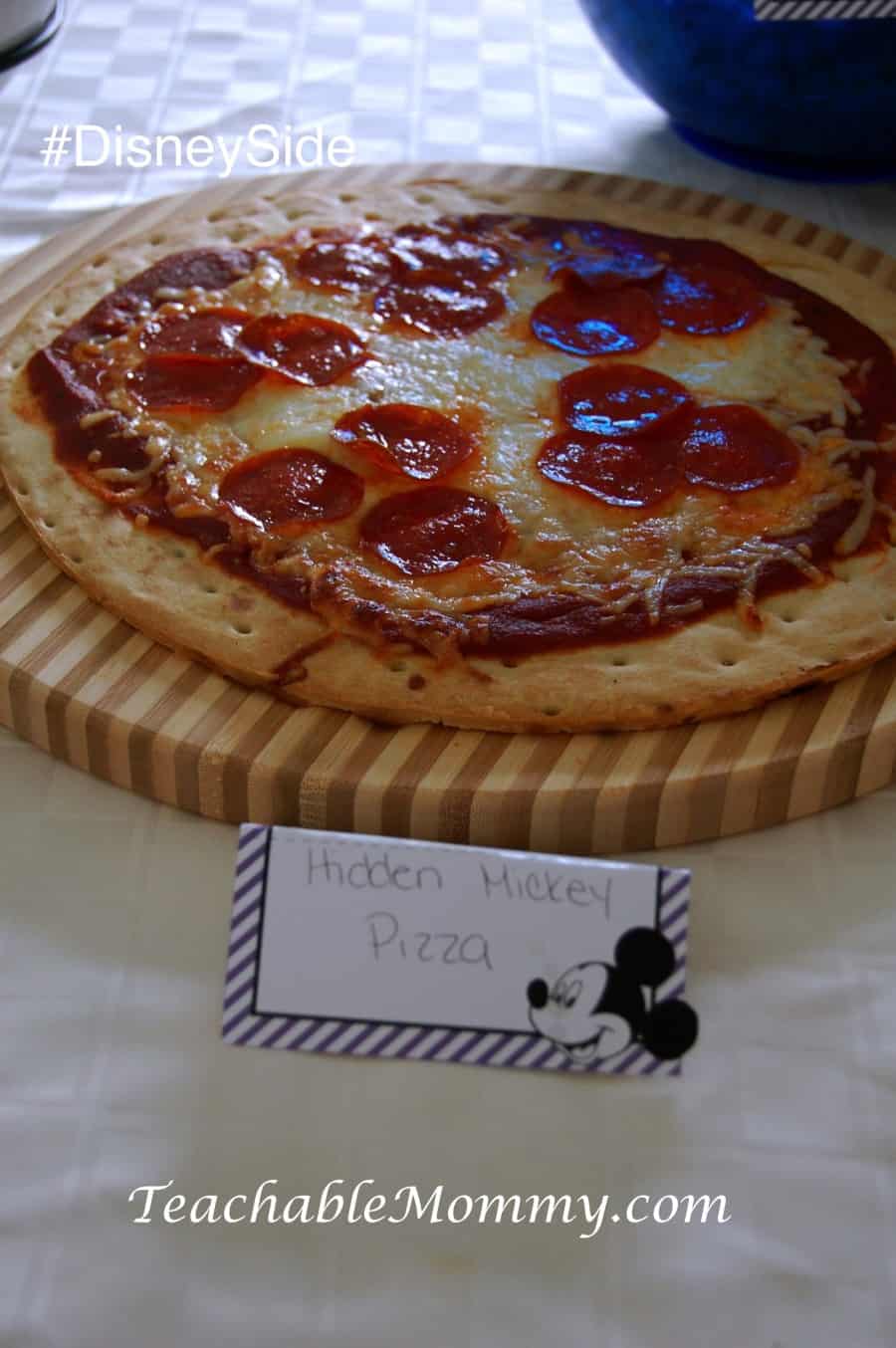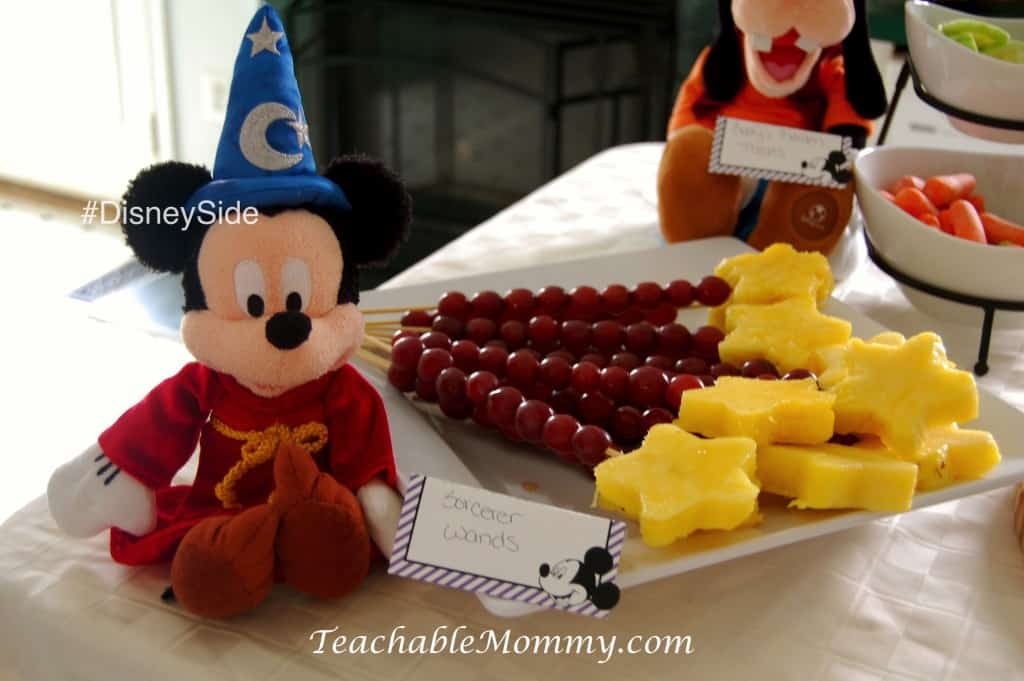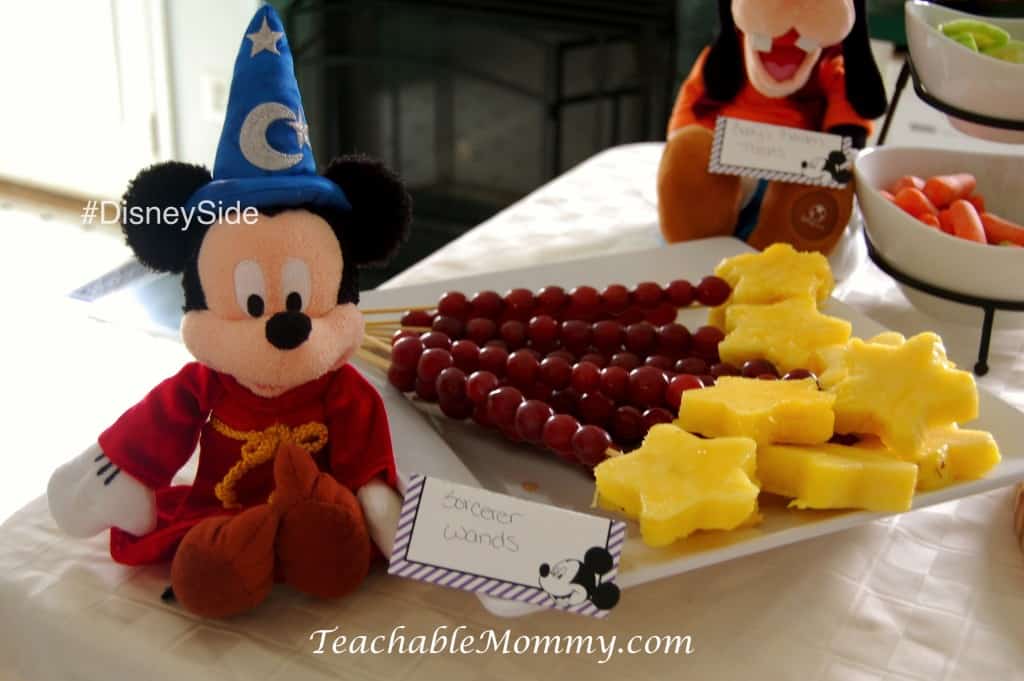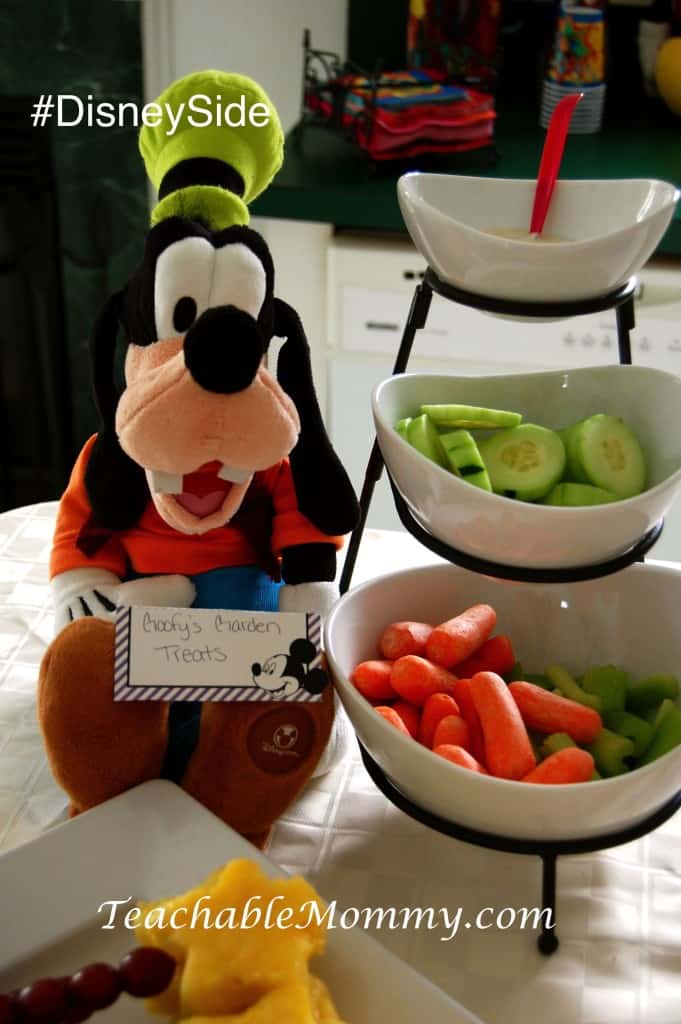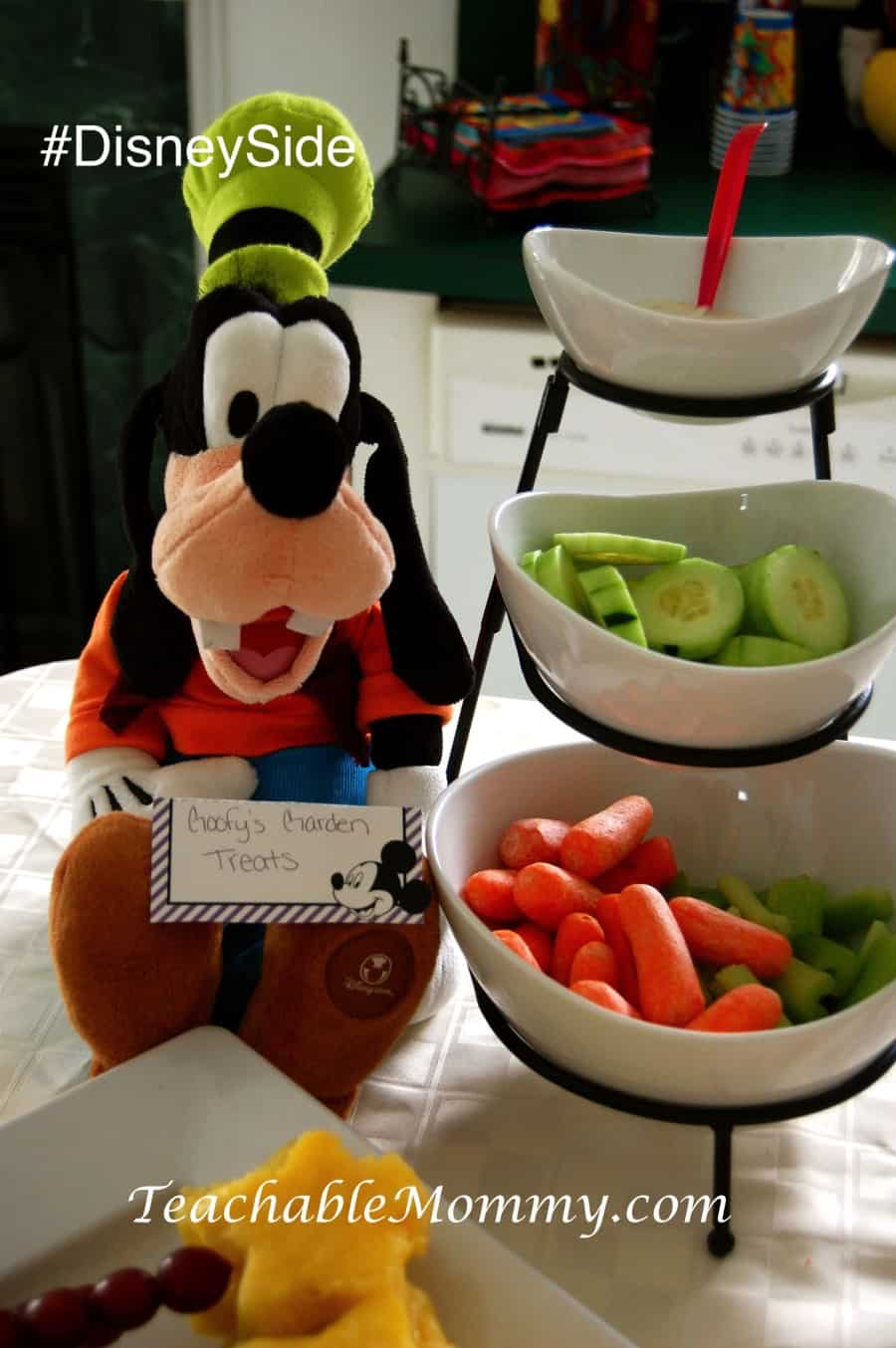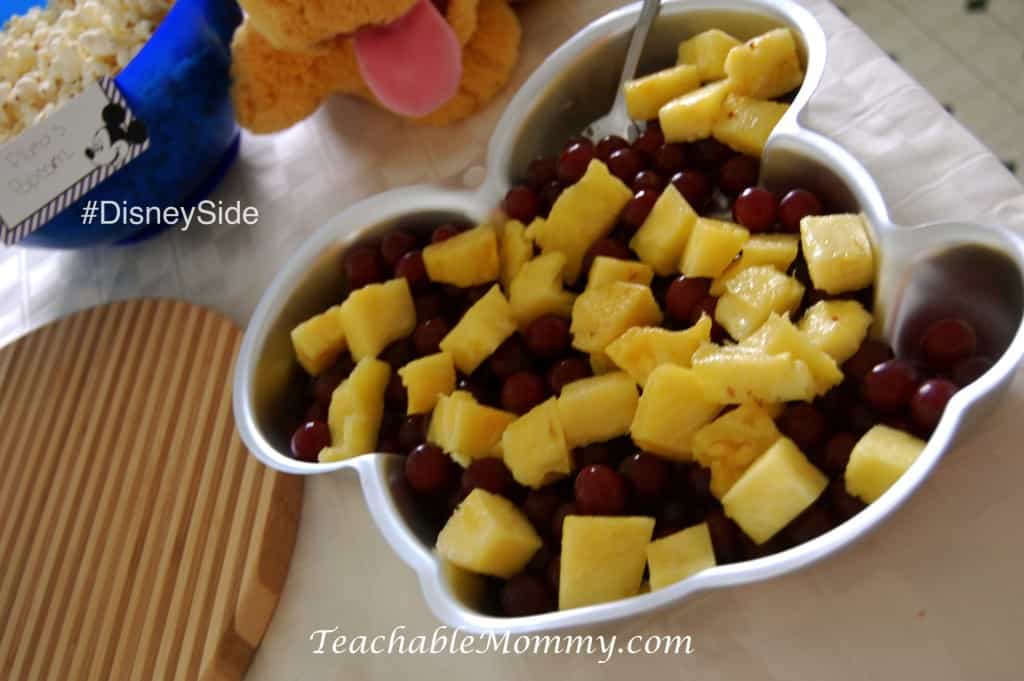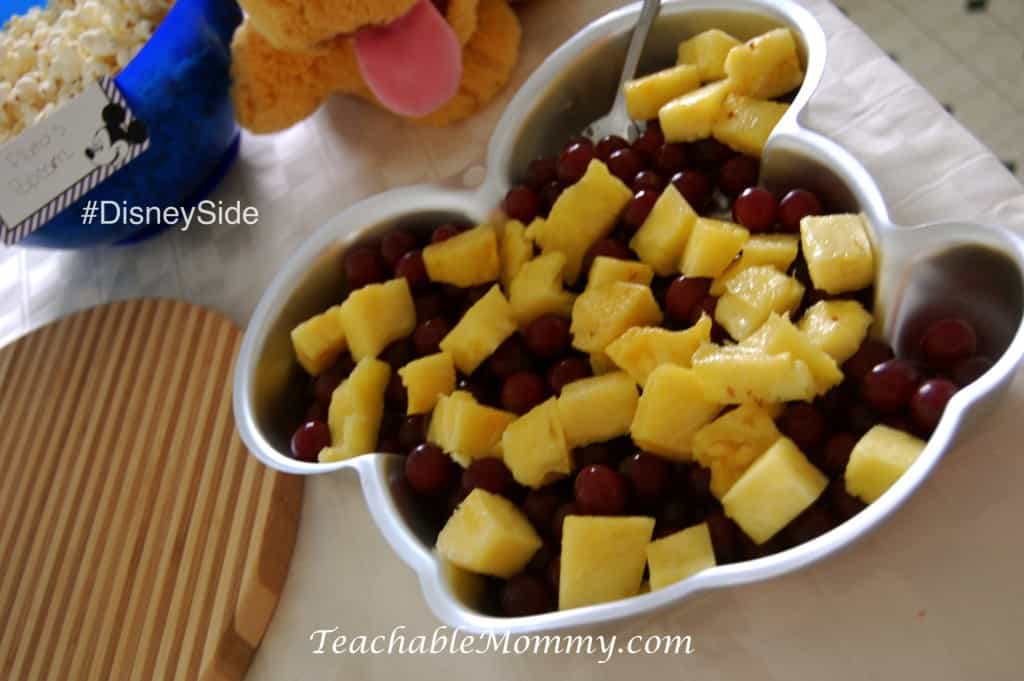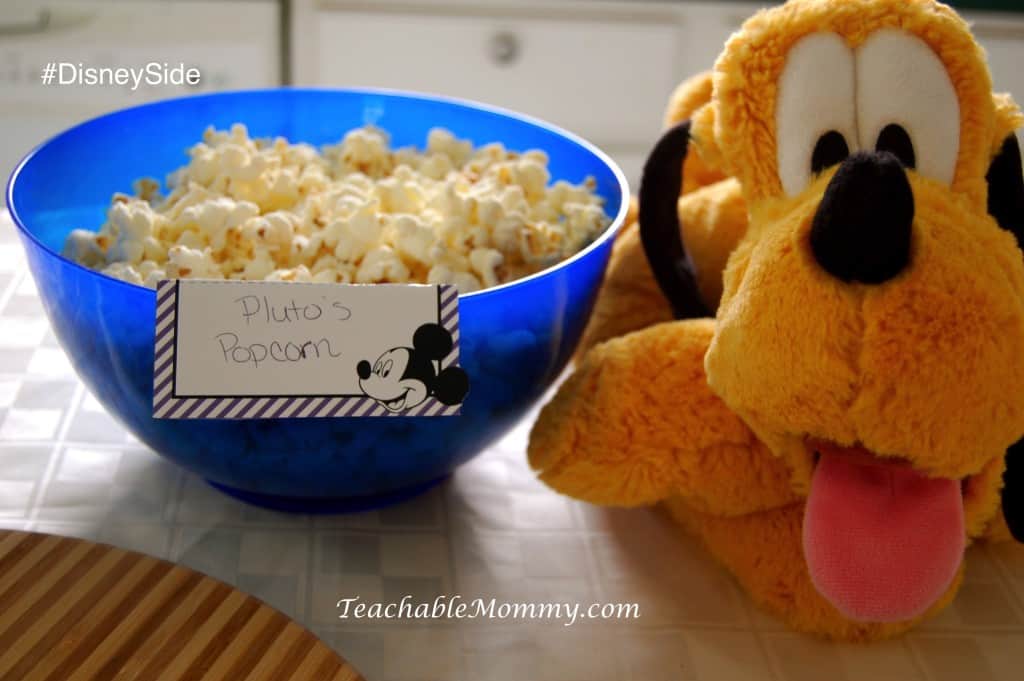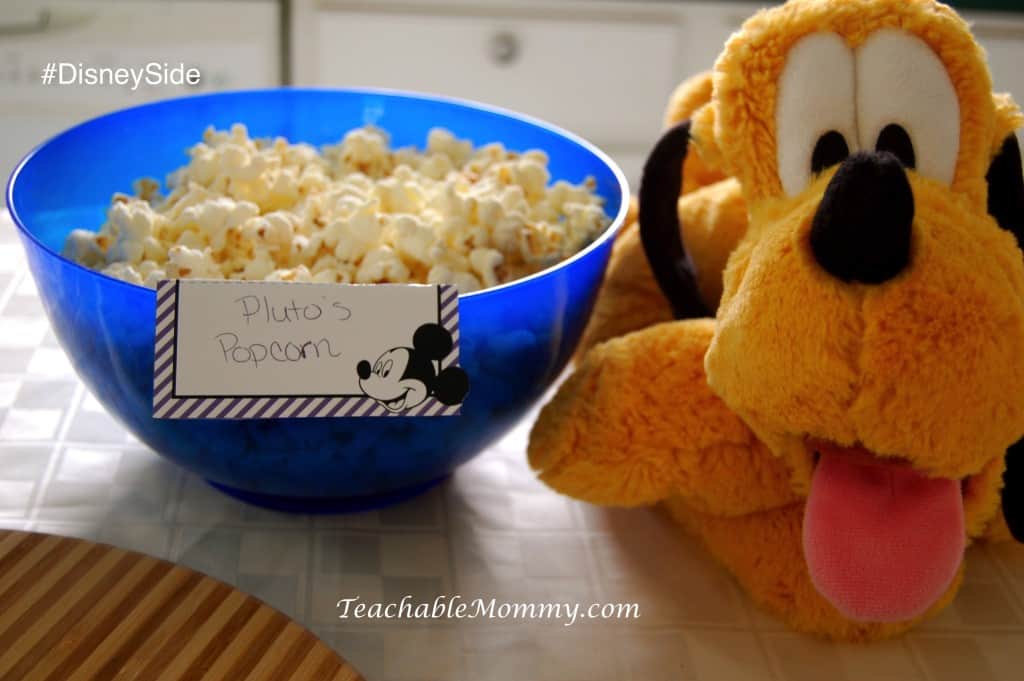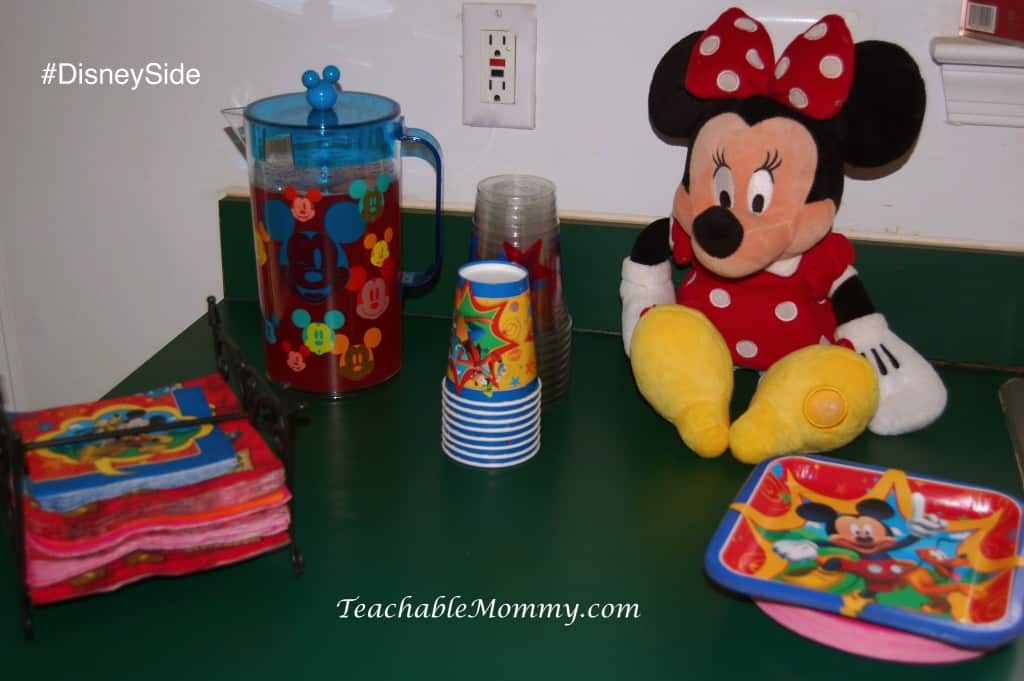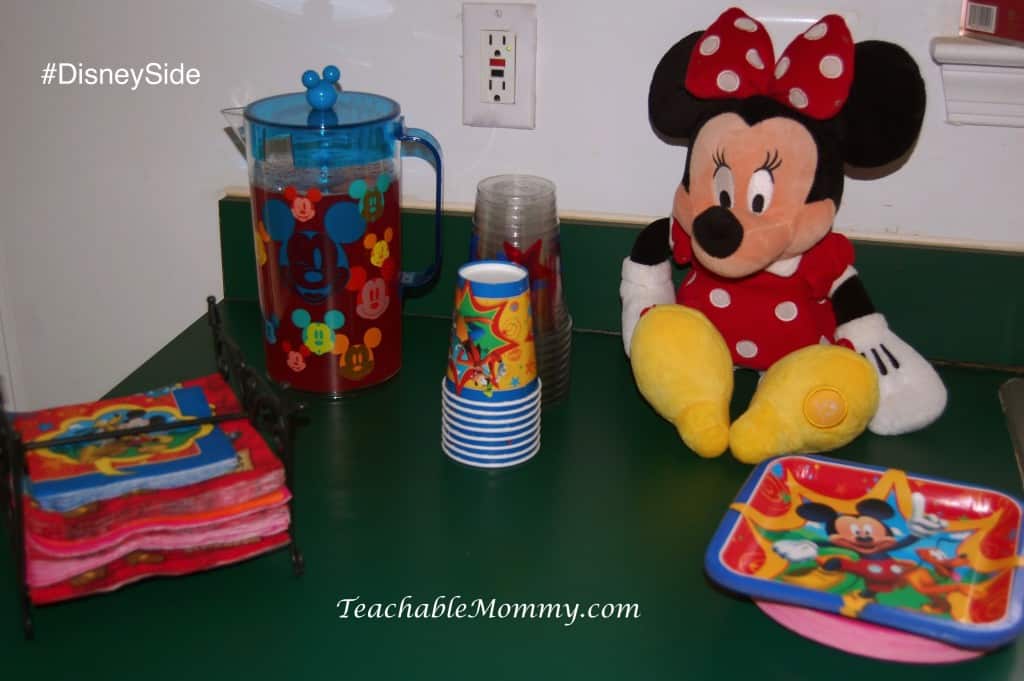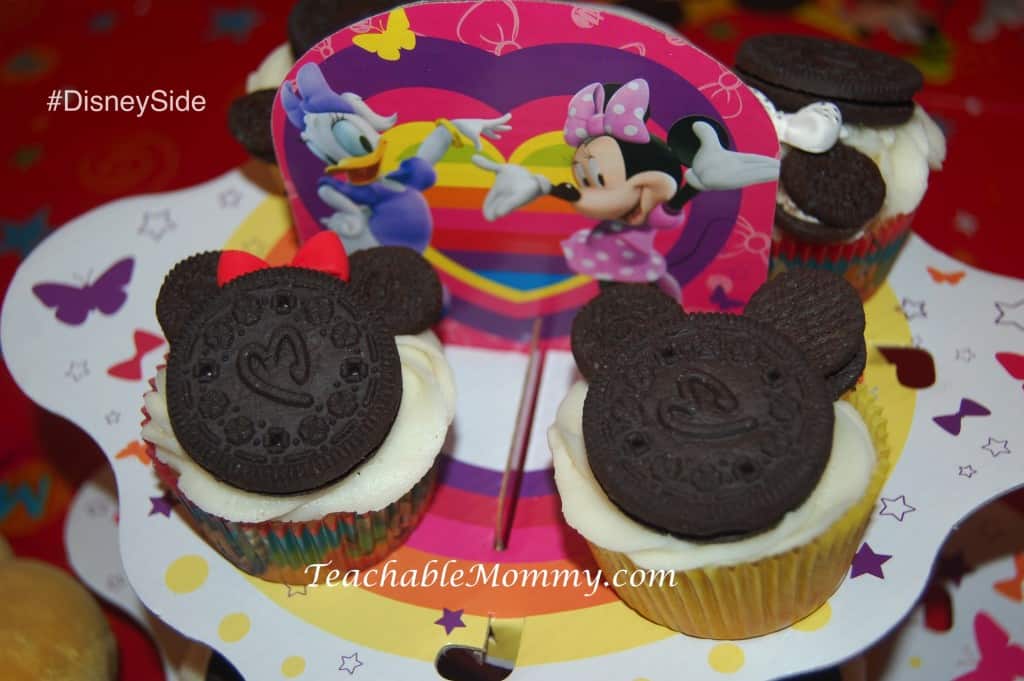 Back to the Disney Parks living room: I wanted to use the cute treat boxes included in my kit. I thought about one of our favorite places to stop on Main Street U.S.A- The Confectionary. The kids and I watched the Cast Members making those awesome desserts that we all love, especially the Rice Krispie Mickeys! I was not brave enough to attempt my own Mickeys, but I did chocolate dipped pretzels with sprinkles.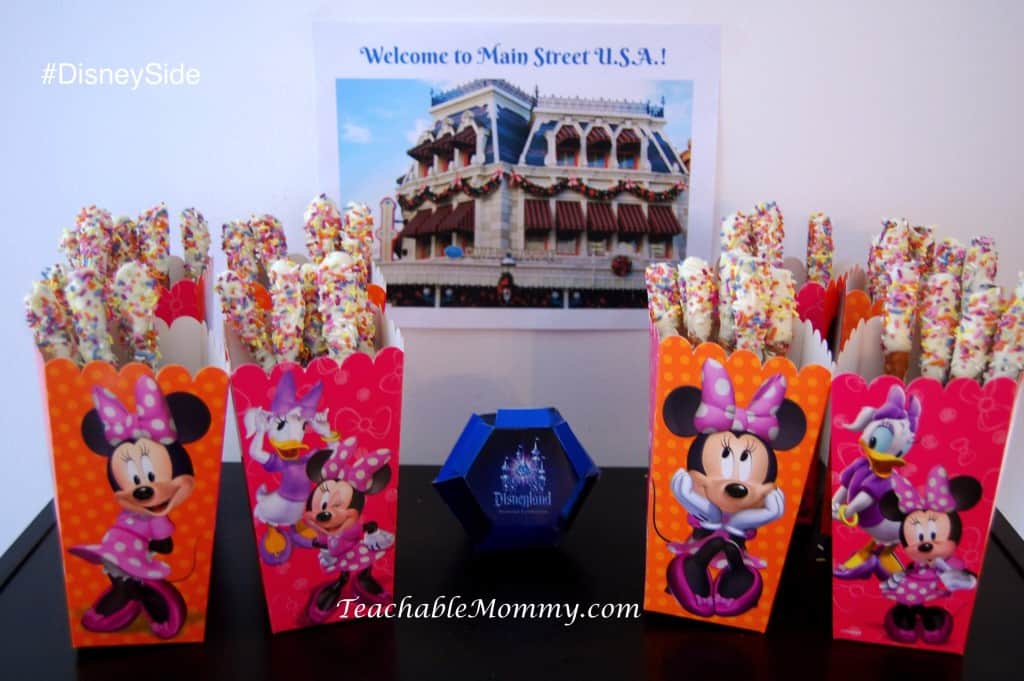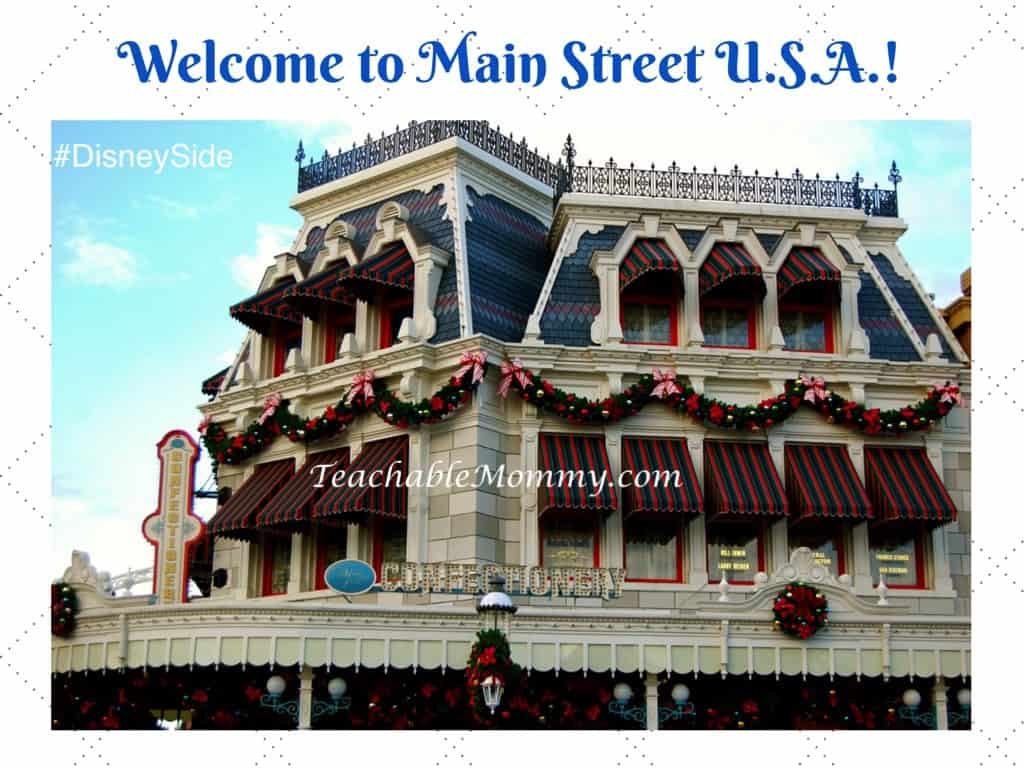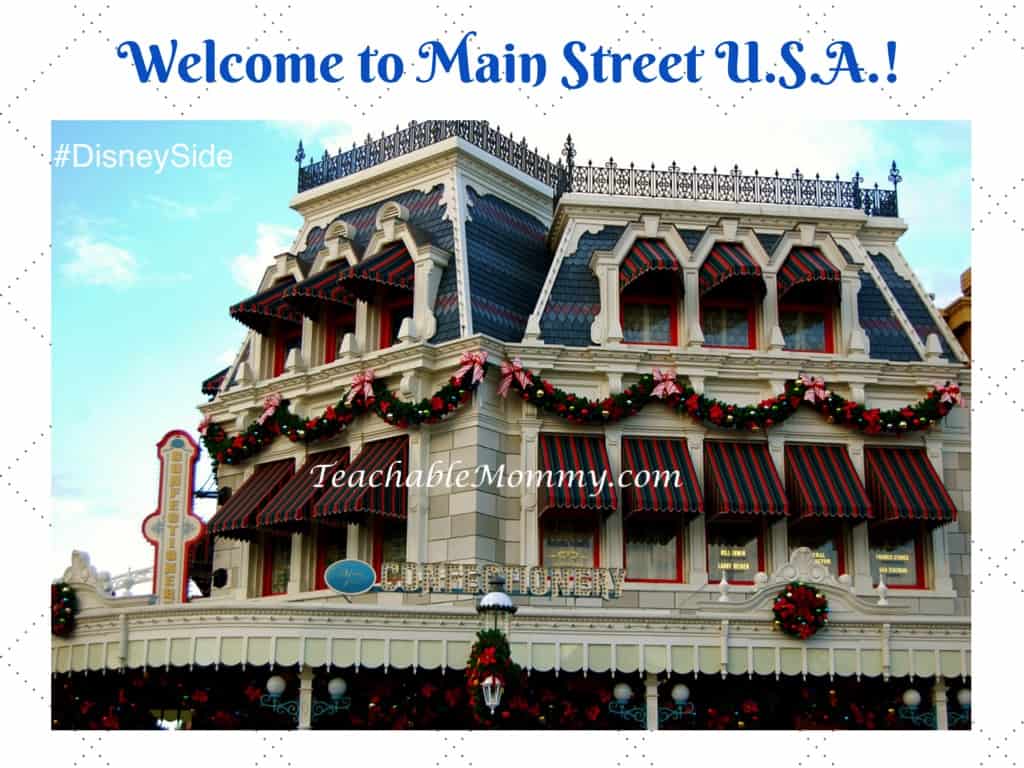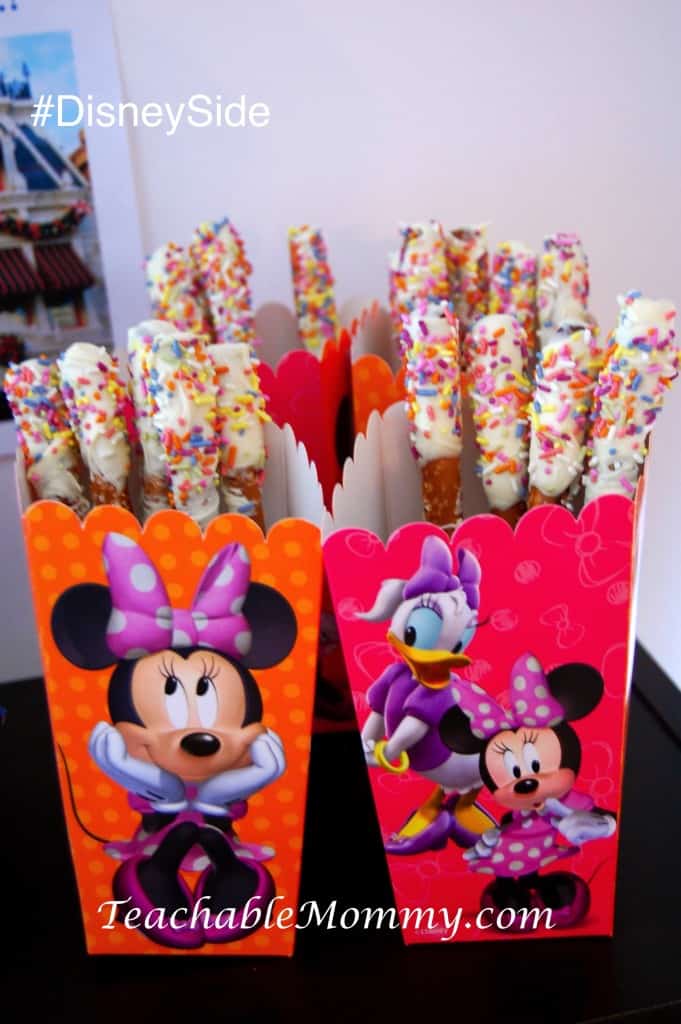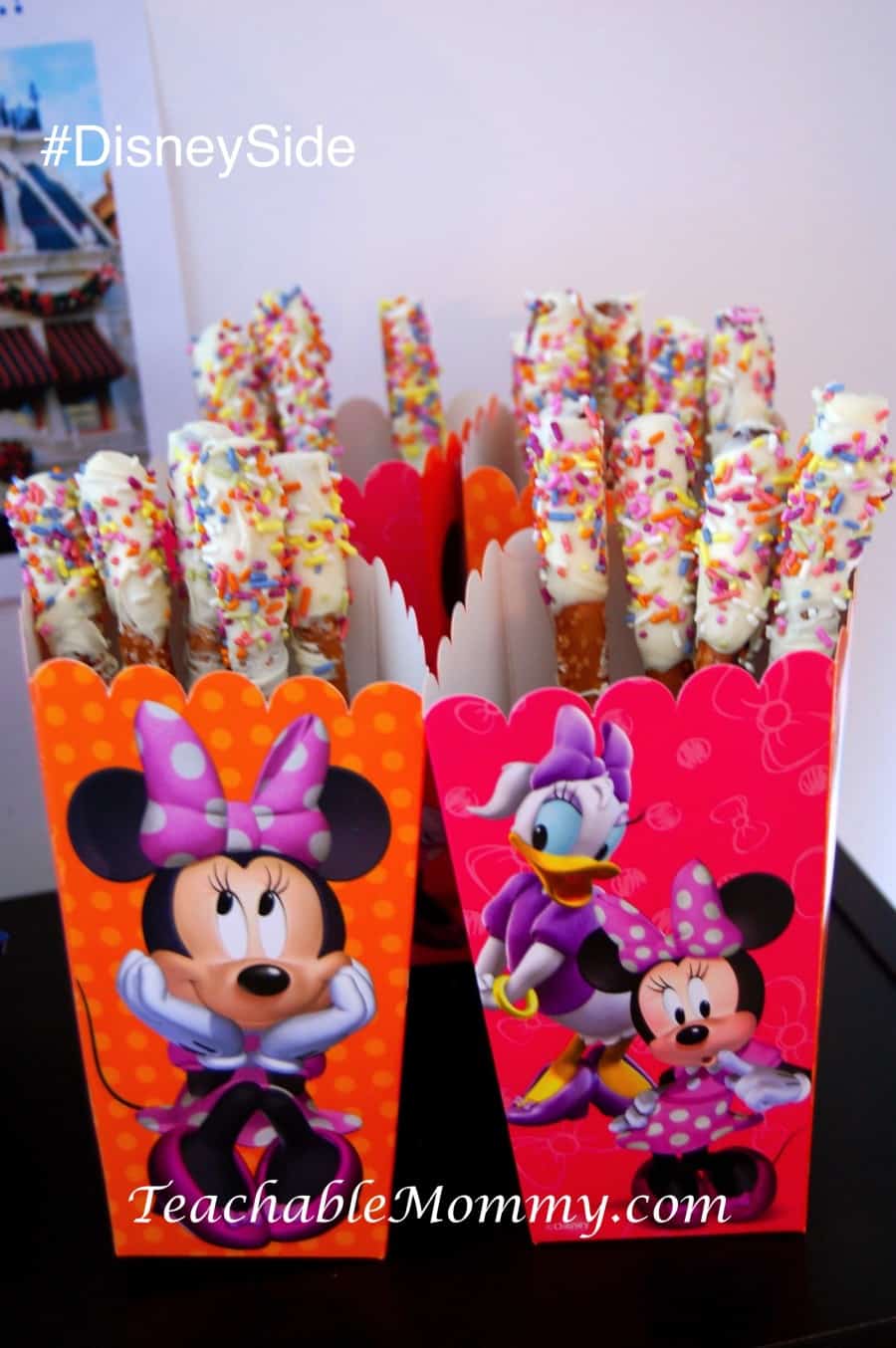 For more ideas on how to show your Disney Side visit Disney Side Celebrations for crafts, recipes, and more!
Who's your favorite Disney character? How do you show your Disney Side?
This party is sponsored by Disney as a Disney Side promotion. I was given free products to use for this party. All opinions are my own, and you should know by now how much I LOVE Disney!