After our last trip to Walt Disney World, The Princess has focused on all things Tinkerbell. I don't blame her, I have always loved that sassy fairy! When we talked about what she wanted for her birthday party theme she immediately said "Can you make the house look like Pixie Hollow?" That's a new one for me and it would be exciting to bring a little green and flora into our snow covered lives.
Oriental Trading makes it easy to throw any party with almost any theme. Not only do they carry Tinkerbell specific party items but also the perfect touches that brought Pixie Hollow and all things fairy to life. The Princess and her fairy friends had a lot of fun and we all enjoyed dreaming of Spring.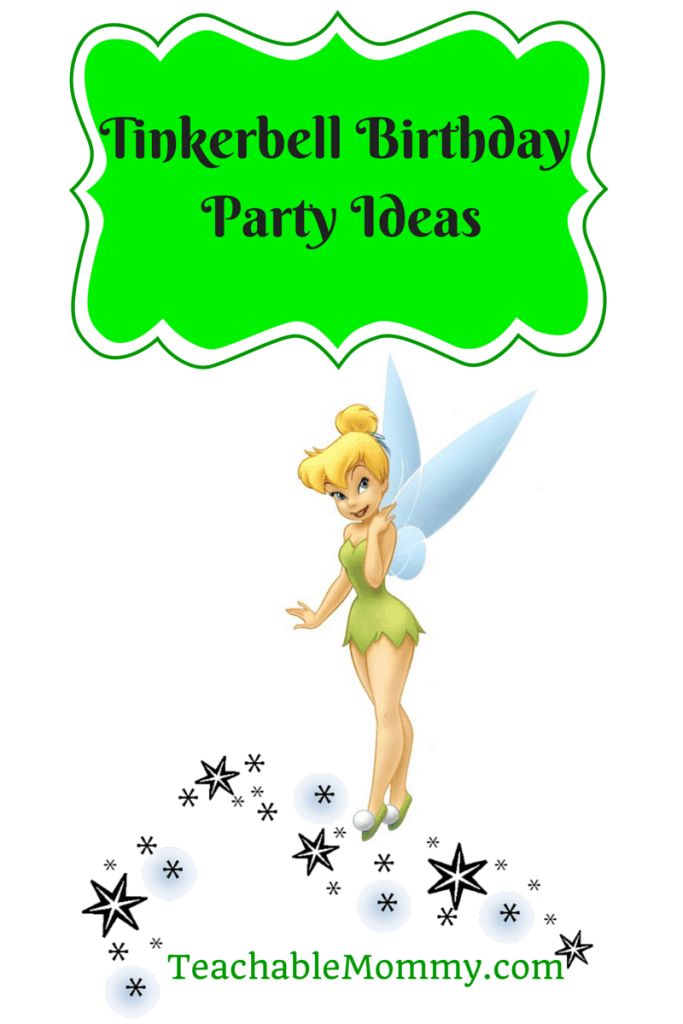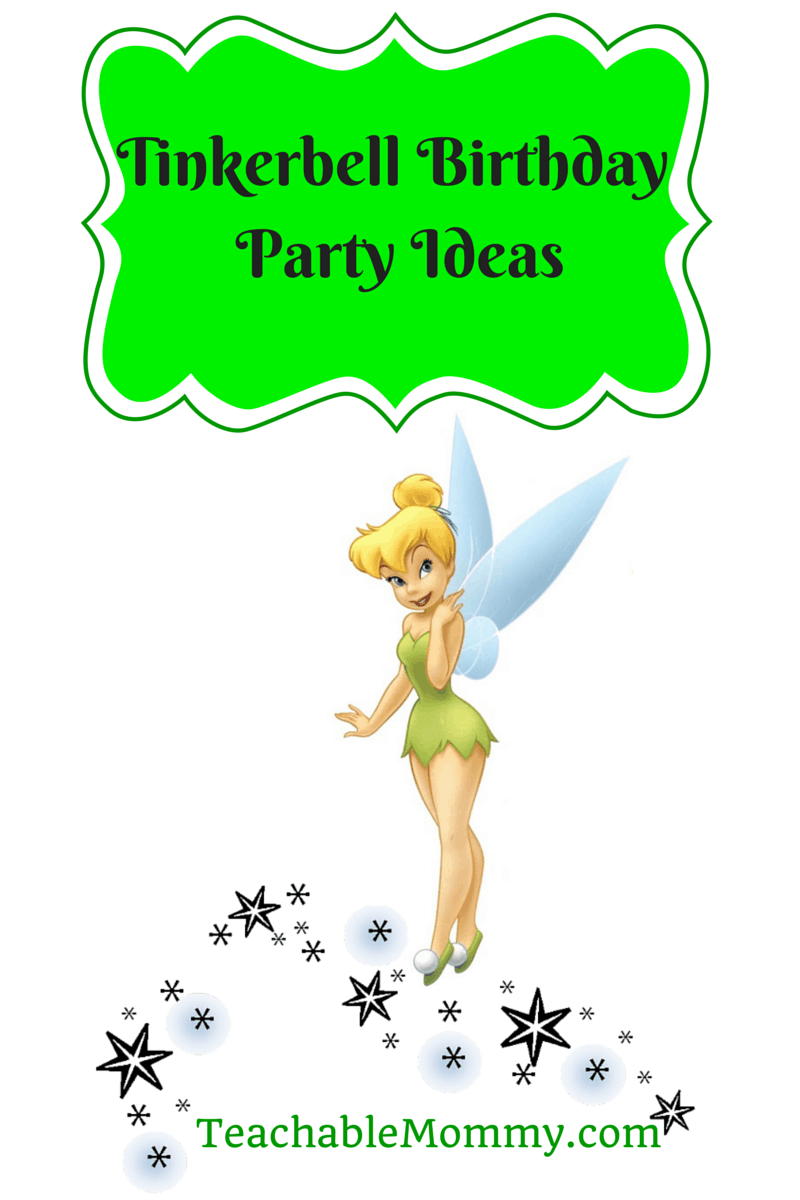 Come out of the snow and into the warmth of Pixie Hollow.
The color scheme for this party was purple and green. Flowers and bright colors everywhere. Tinkerbell greets the guests and shows off her cottage surrounded by Lime Green Paper Fans. I used these throughout the party for pops of color. They come in 3 different sizes and are lightweight making them easy to hang anywhere.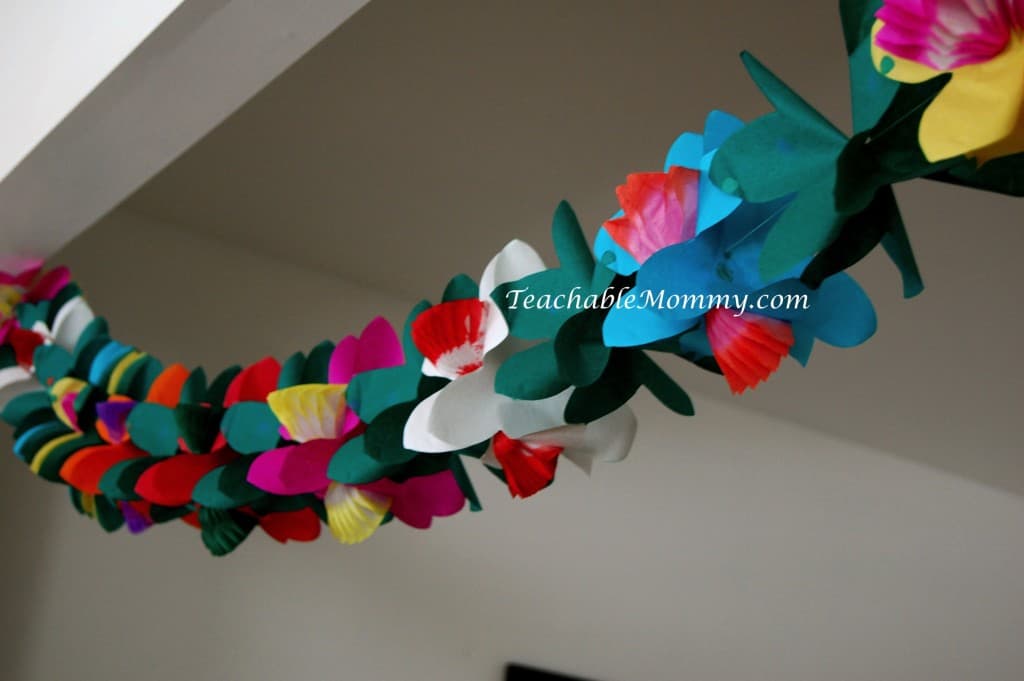 The Colorful Flower Garland made it easy to drape the rooms in bright, exotic flowers transporting us all into the depths of the beautiful Pixie Hollow where Rosetta has been busy!
I always try to make the goodies table pop. For this party, I bought oversized whimsical flowers and created bouquets. Then added more flowers, Silvermist and Periwinkle, and Pixie Dust.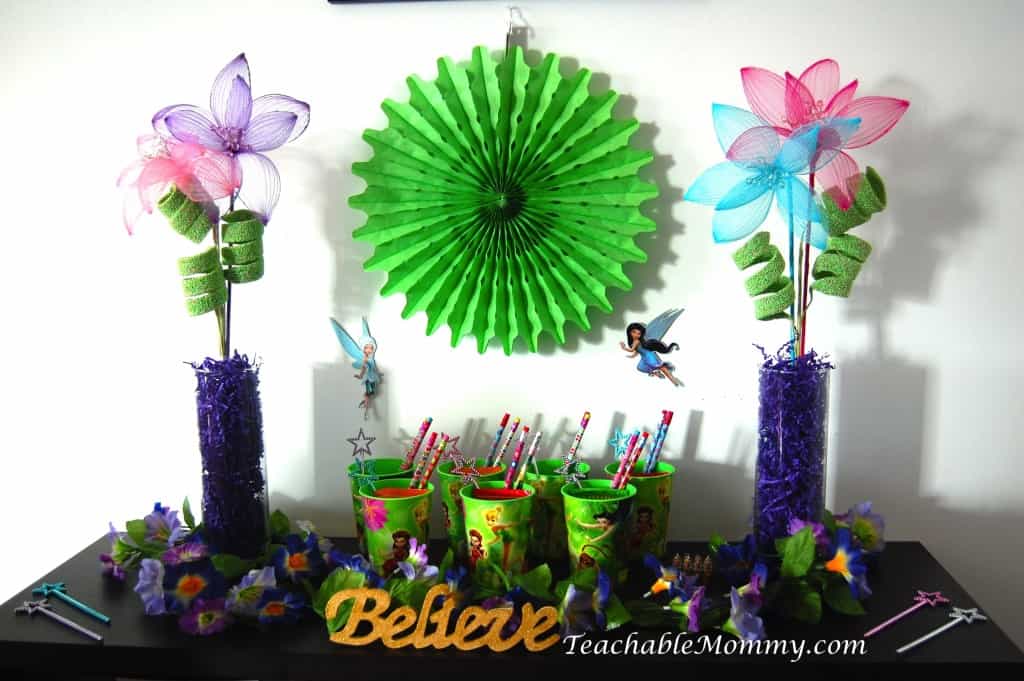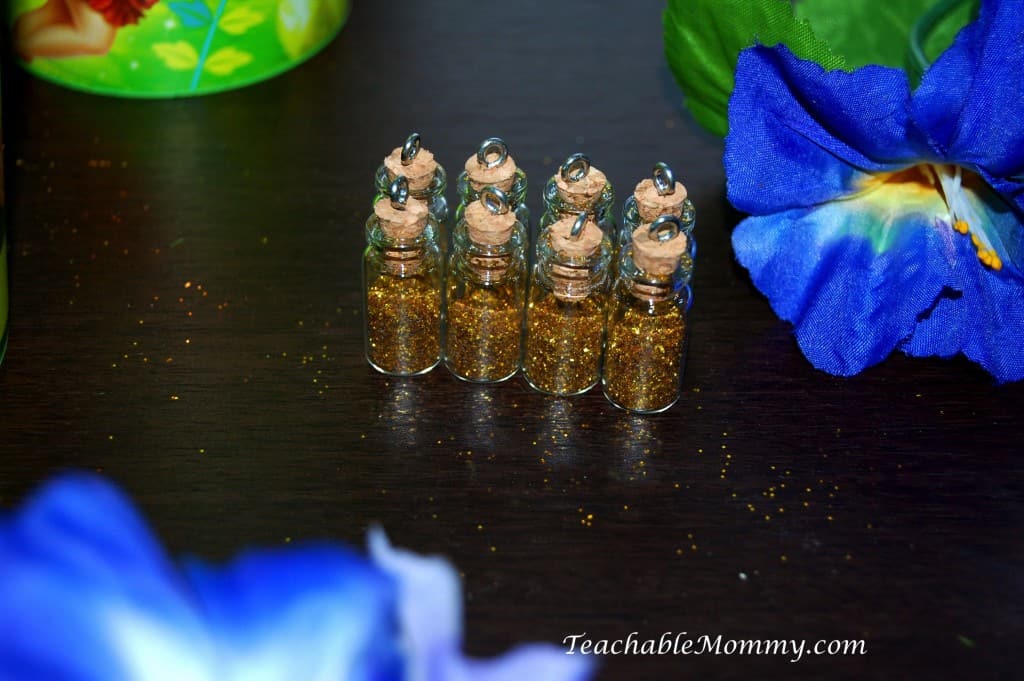 All fairies need Pixie Dust. Terrance the keeper of the Dust brought me some to give to the girls in Mini Bottle Charms. So cute and perfectly sized for just the right amount of Pixie Dust.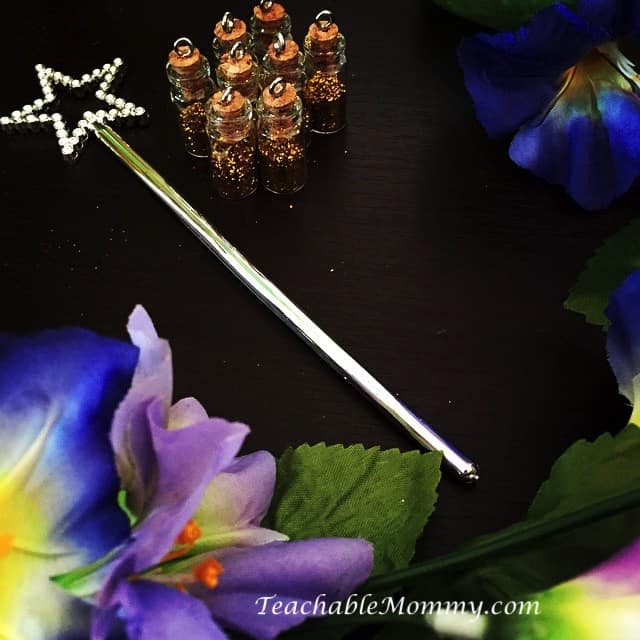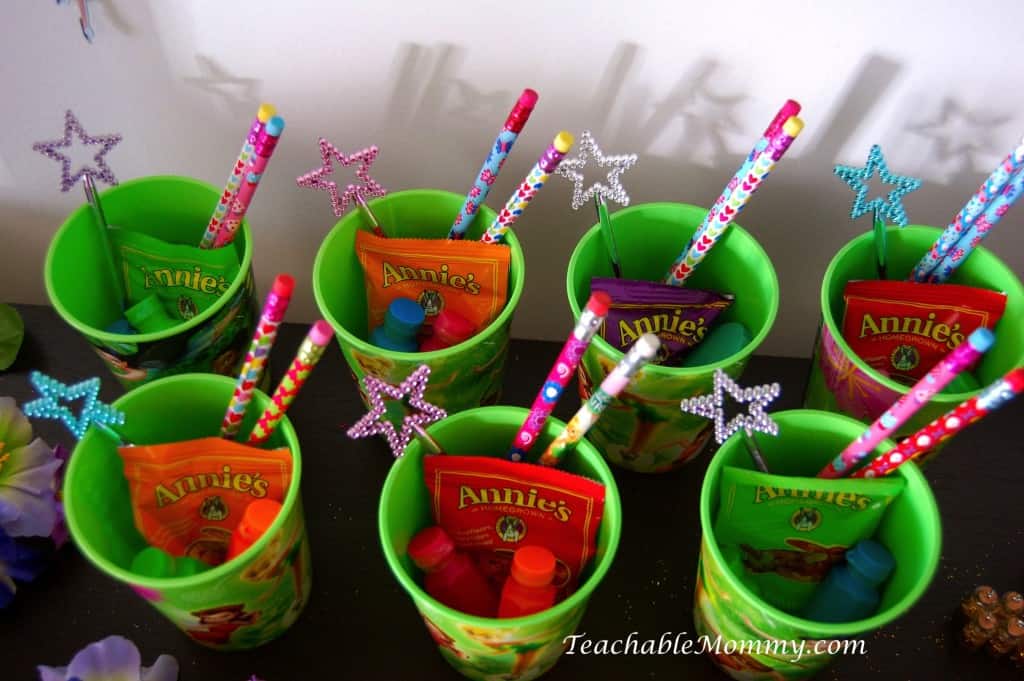 Mini Star Wands and Spring Brights Bubbles helped to bring fairy magic to the goodie cups.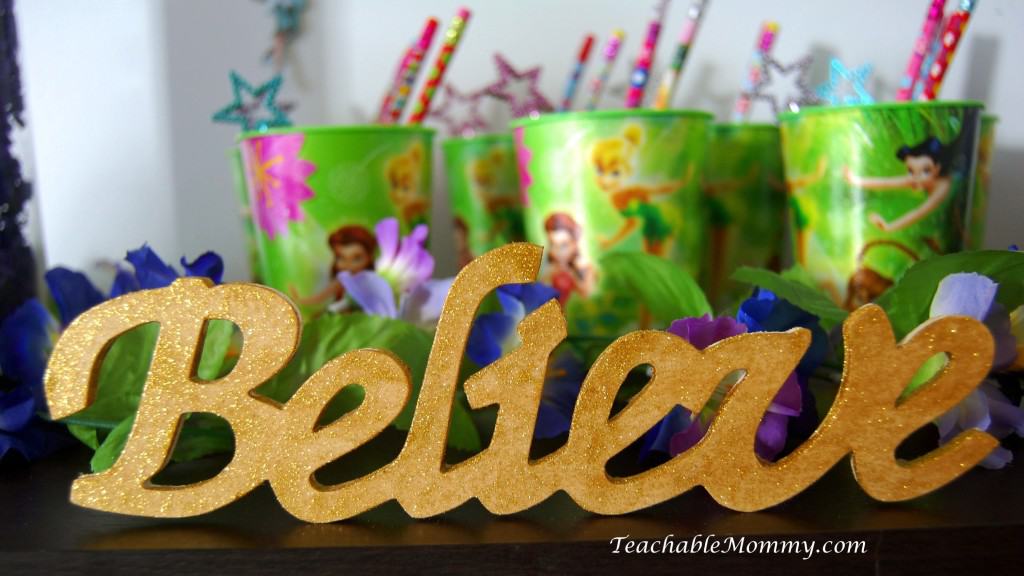 Do you believe in Fairies? I do and I believe you have to paint wooden signs with glitter paint several times for the desired effect.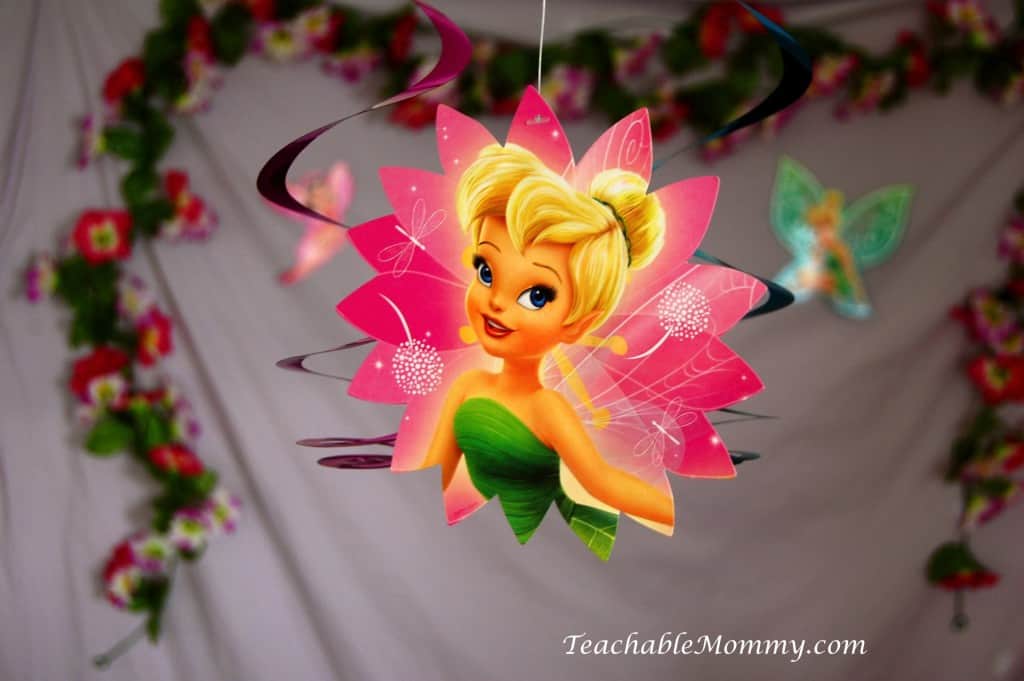 Tinkerbell Swirl Foil Decorations were used over the tabletops and in the kitchen. As if Tink's friends were flying above the party ensuring everyone is having a great time.
Instead of doing a game, my little Fairy wanted a craft. She picked out foam picture frames with fairy stickers for each girl to decorate and use for their photobooth pic.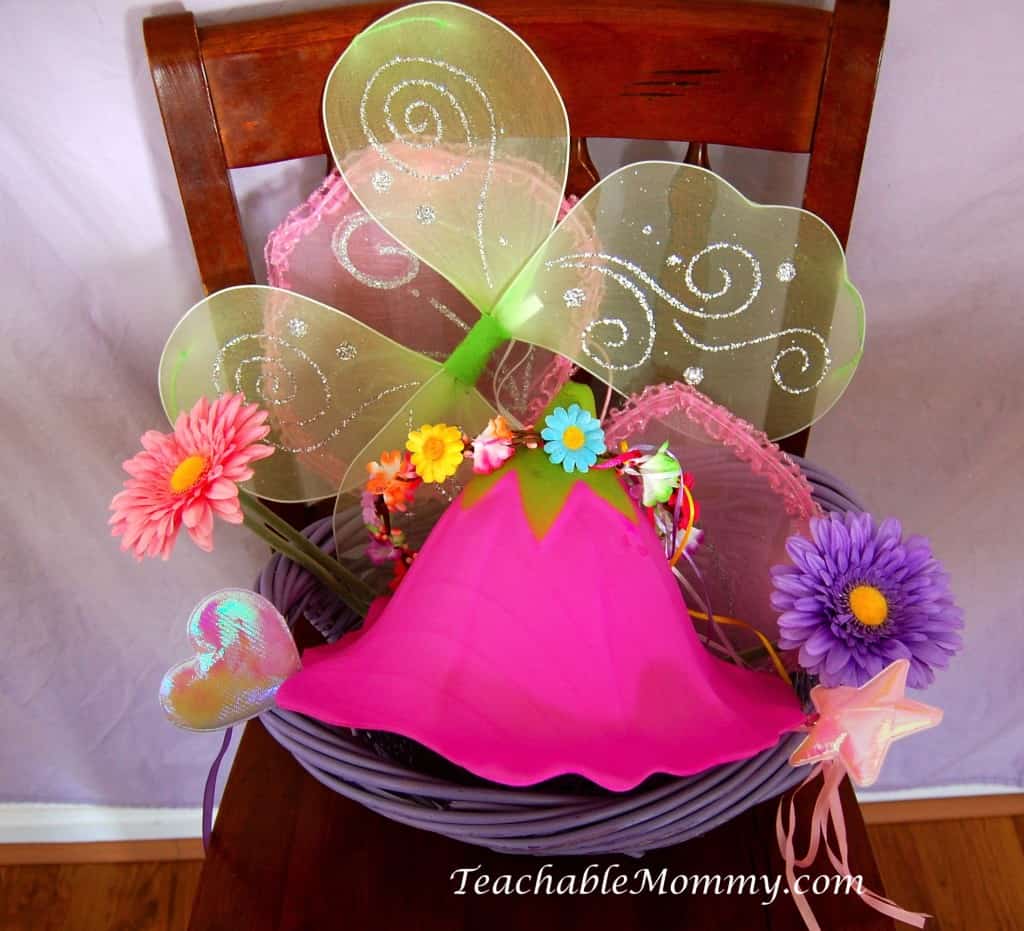 Every photobooth needs props. I collected a variety of Wings, Wands, and Flowers for each fairy to use.
For the Photobooth itself, I used a purple backdrop and outlined it with flower vines. These are easy and pretty cheap too when it is Springtime at the craft stores.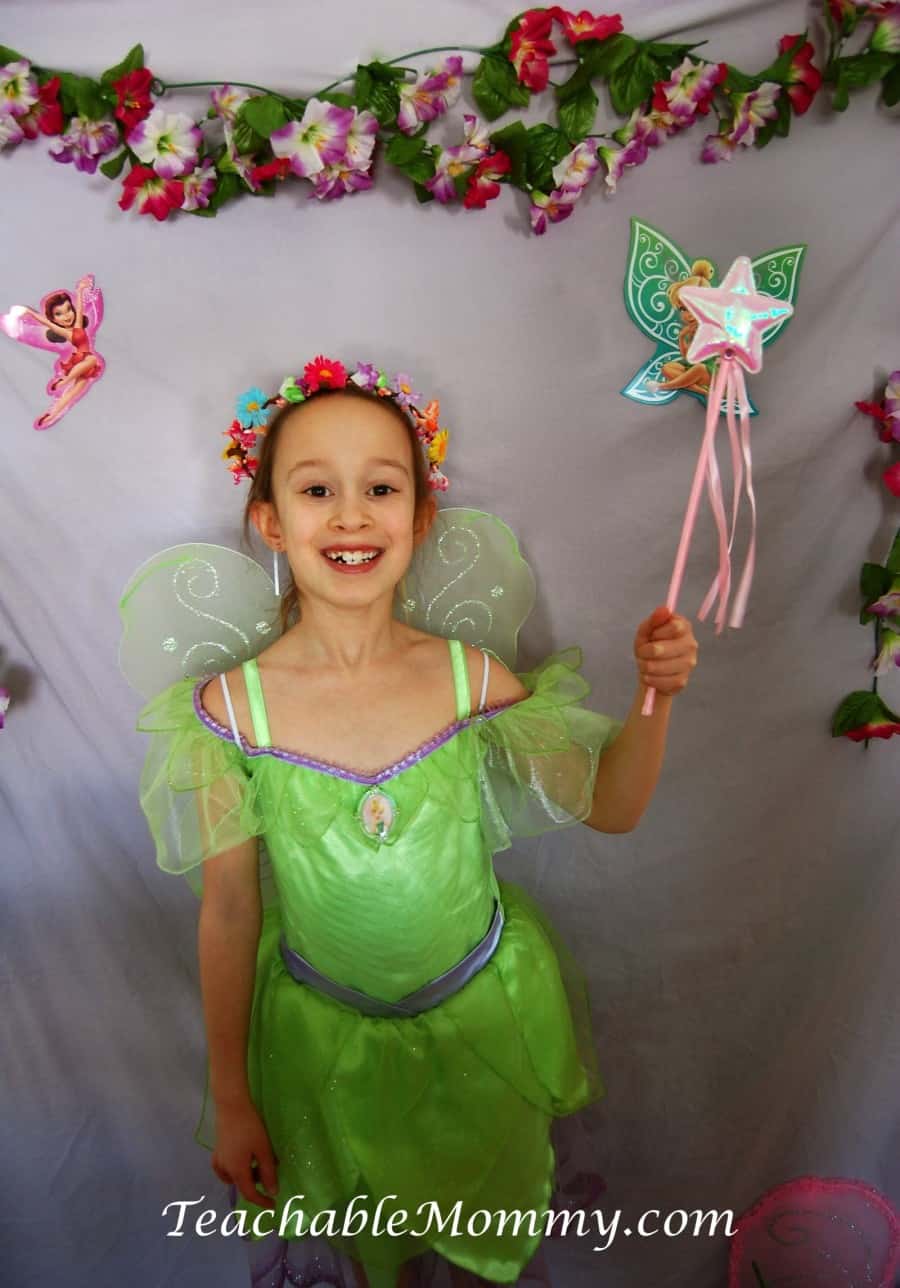 One of the best ways to party on a budget is to use what you have.
We are never in short supply of toys so I asked my daughter to borrow her prized fairies to decorate the table with. She agreed as long as I promised her brother would not touch them. Zarina, Tinkerbell, and Periwinkle sit on the Tinkerbell Tablecloth, surrounded by more fairy wands and some pixie dust.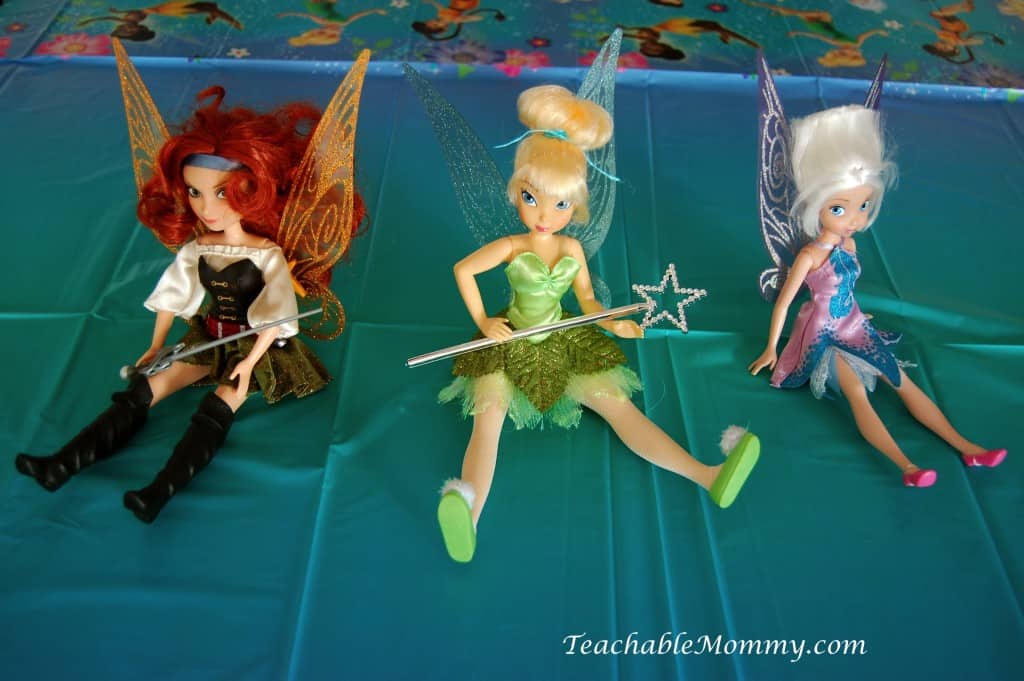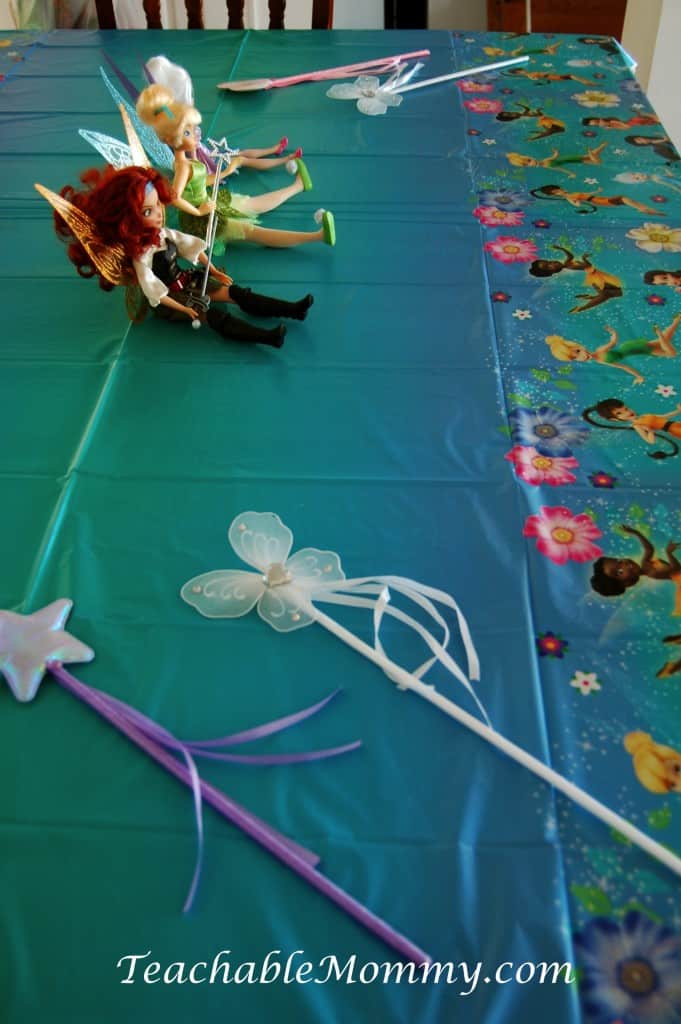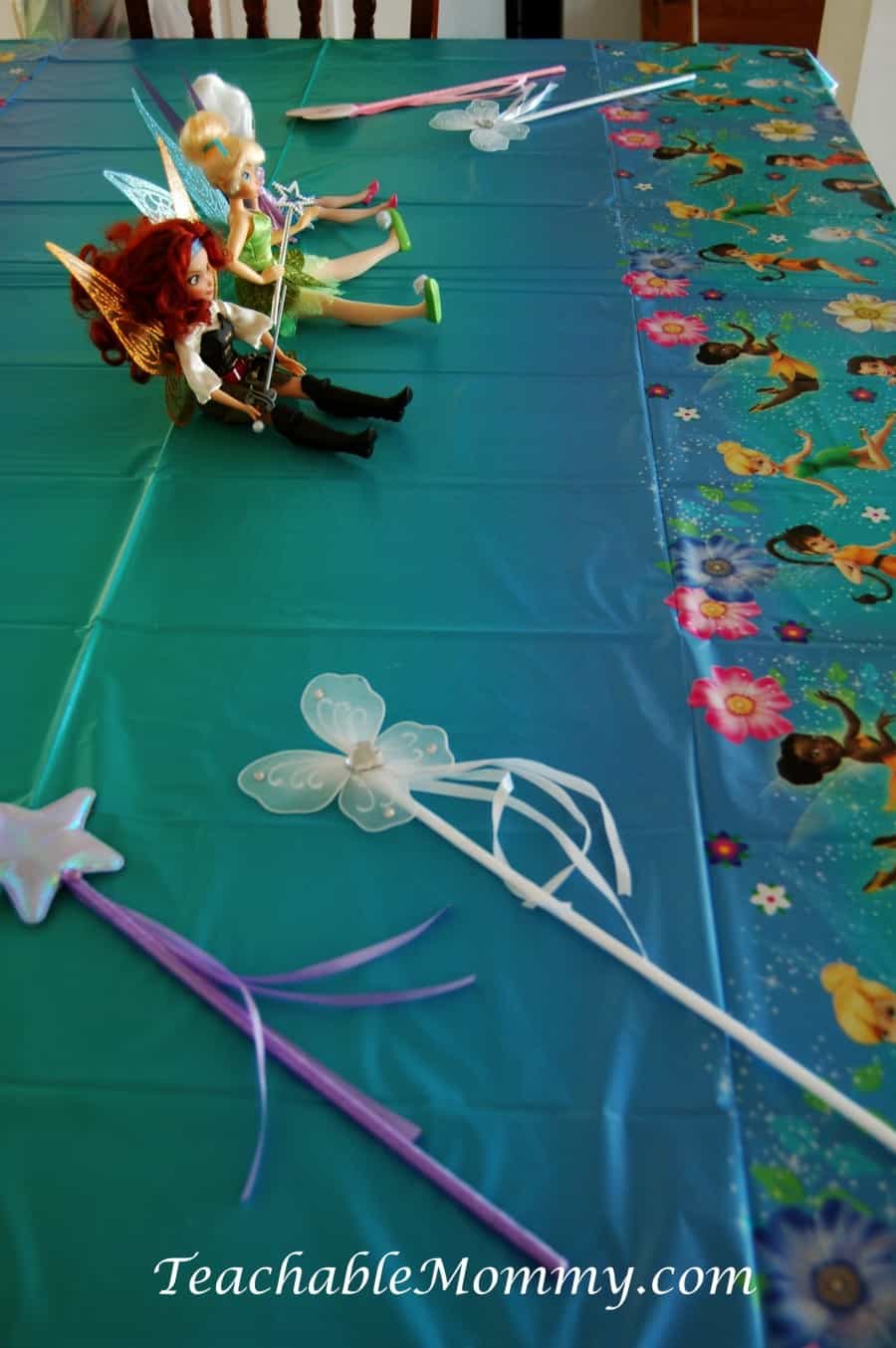 Now for the food. Arguably the best part, right?
Gruff, the Neverbeast, was very helpful keep watch over the food until it was time to eat. Thank you Gruff!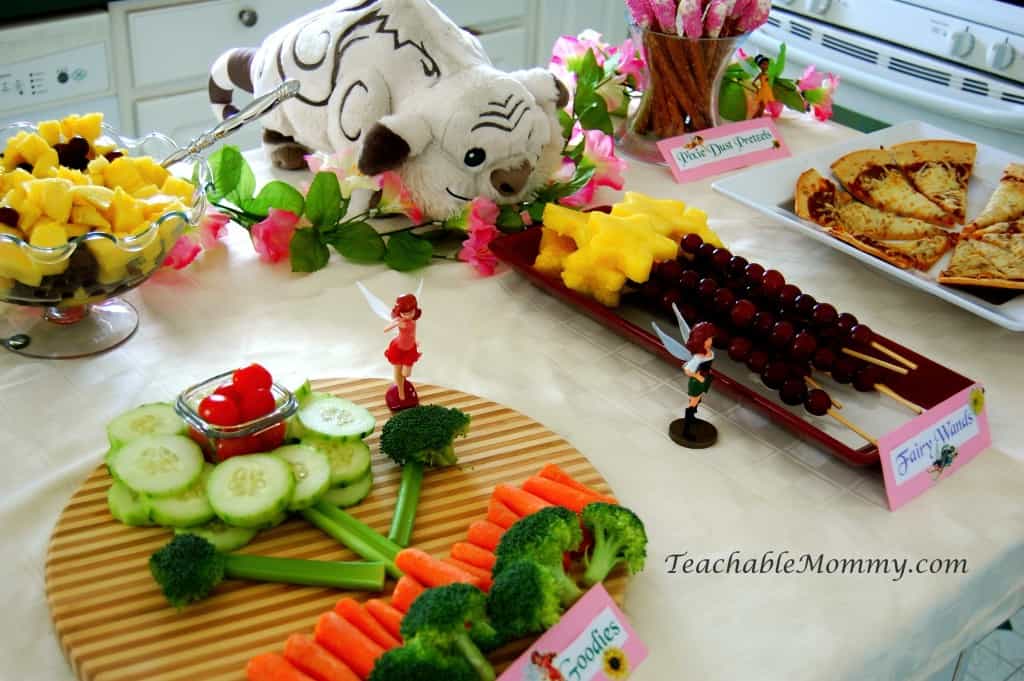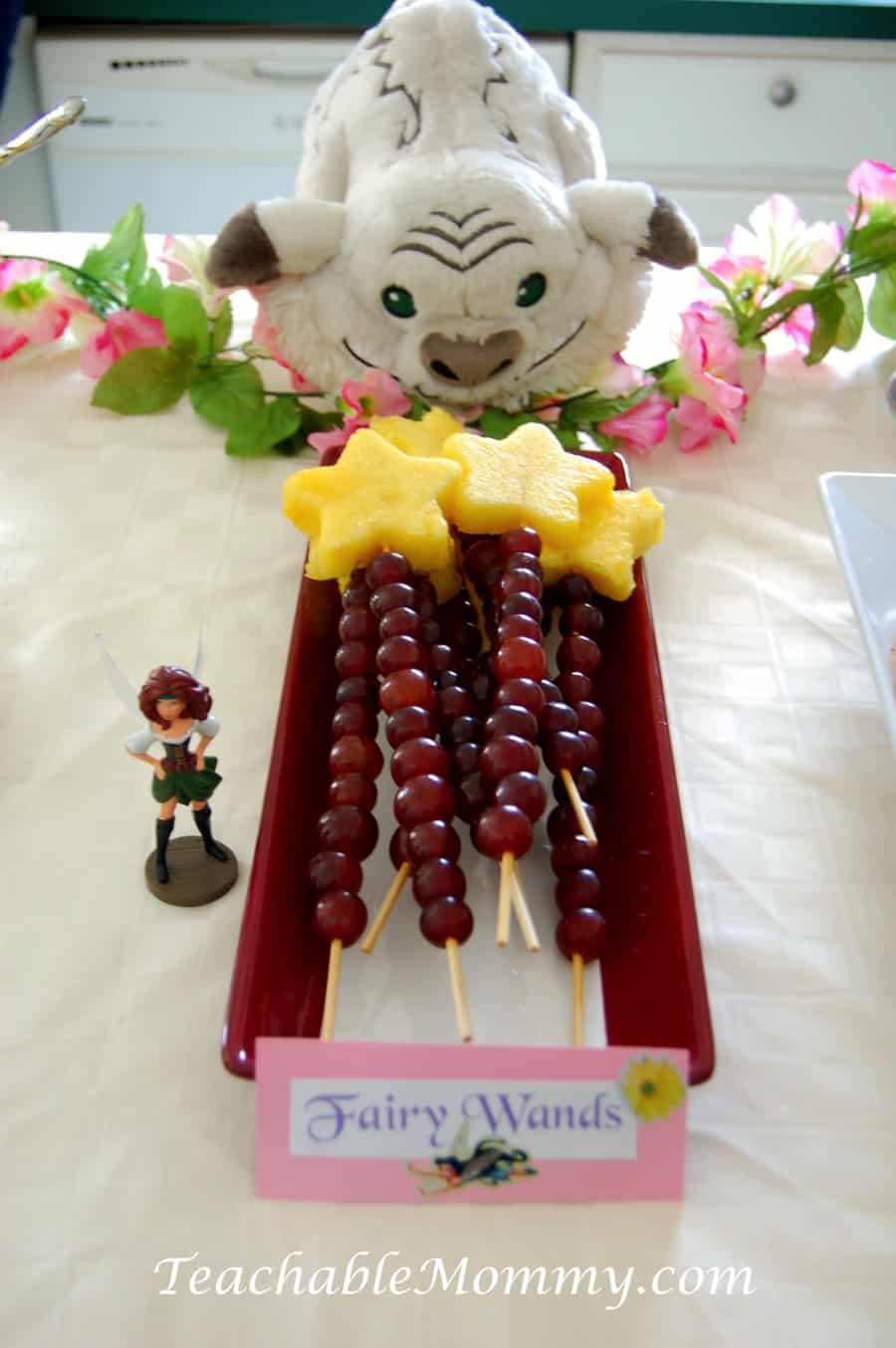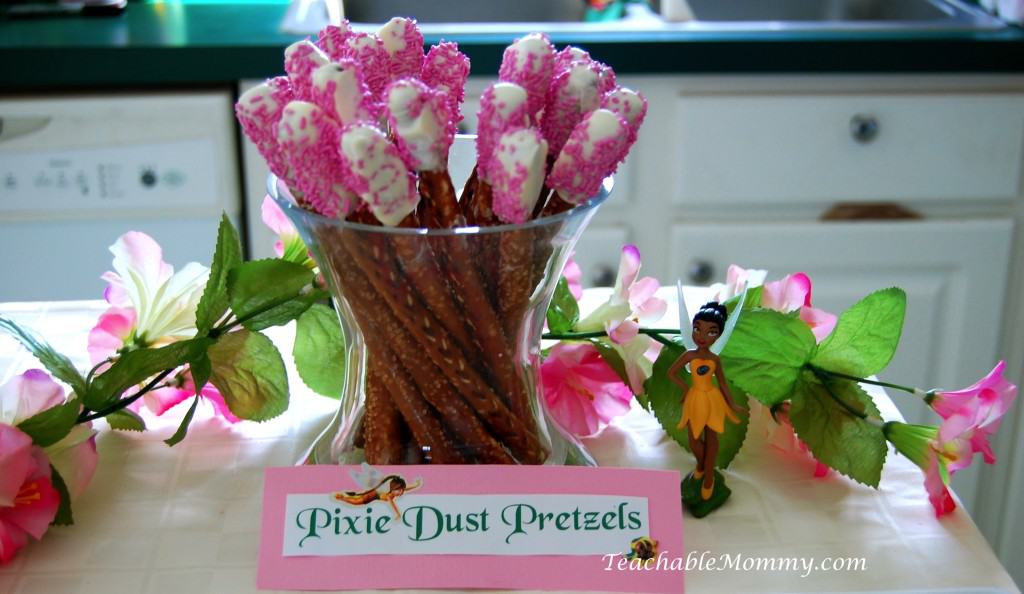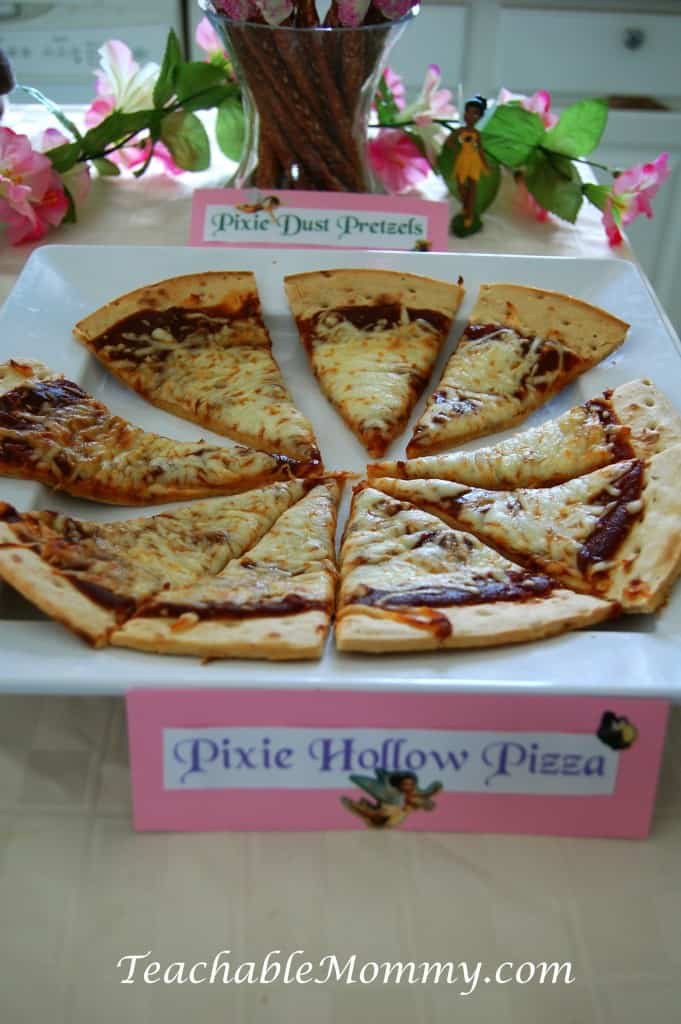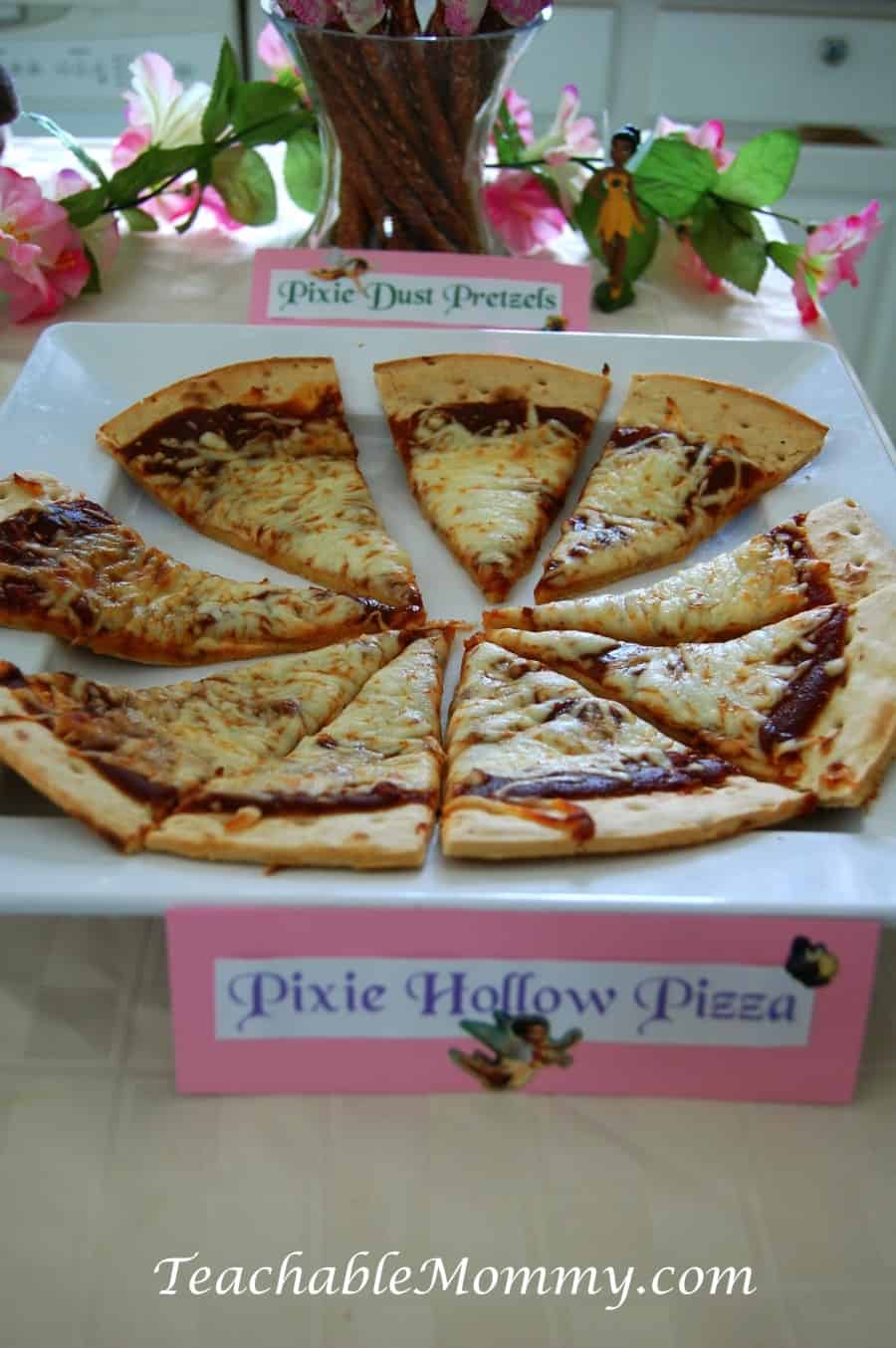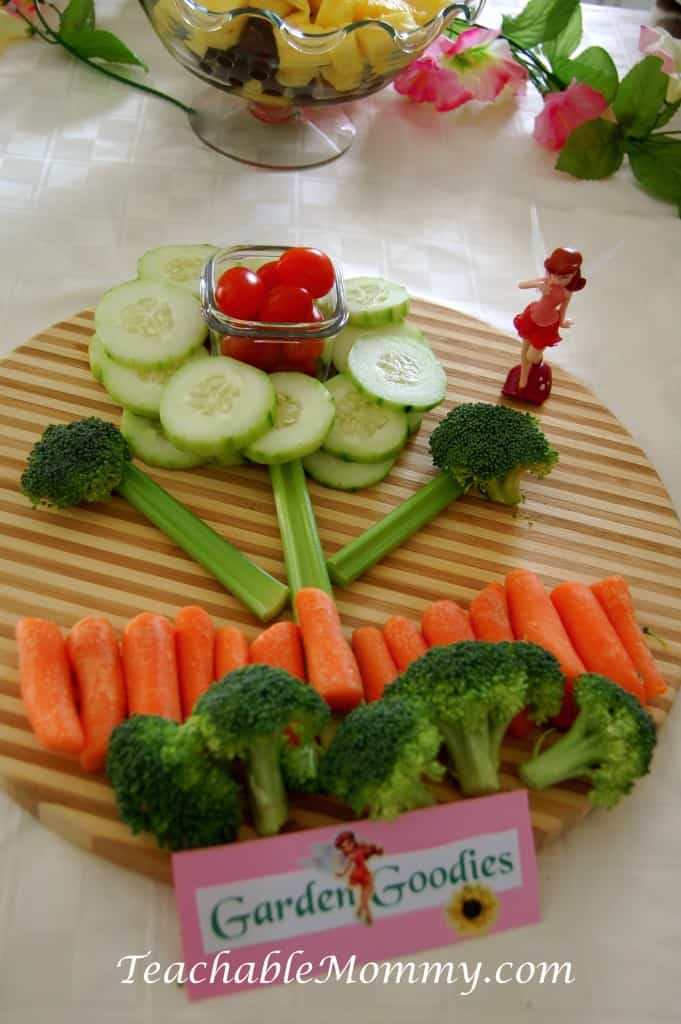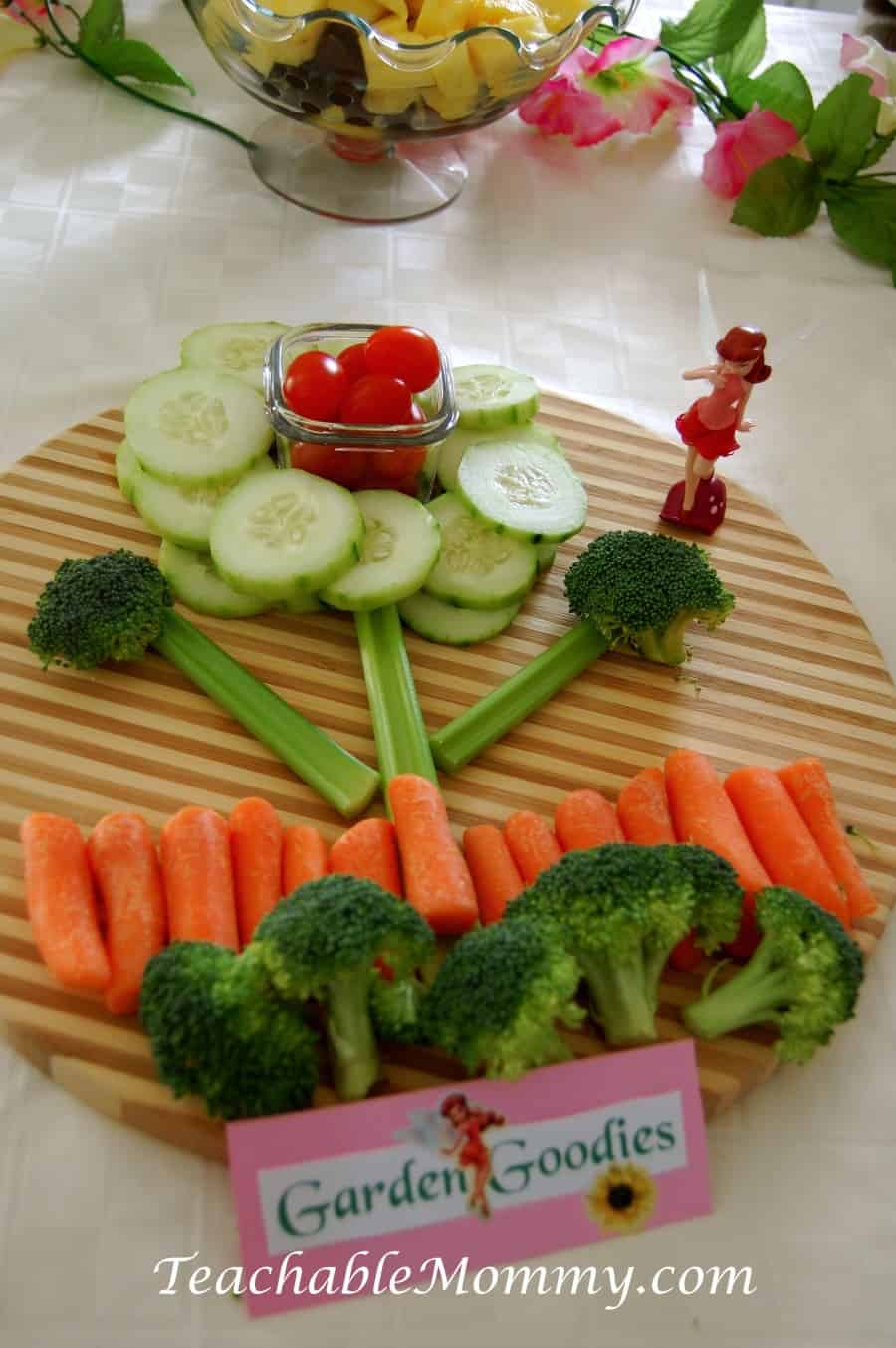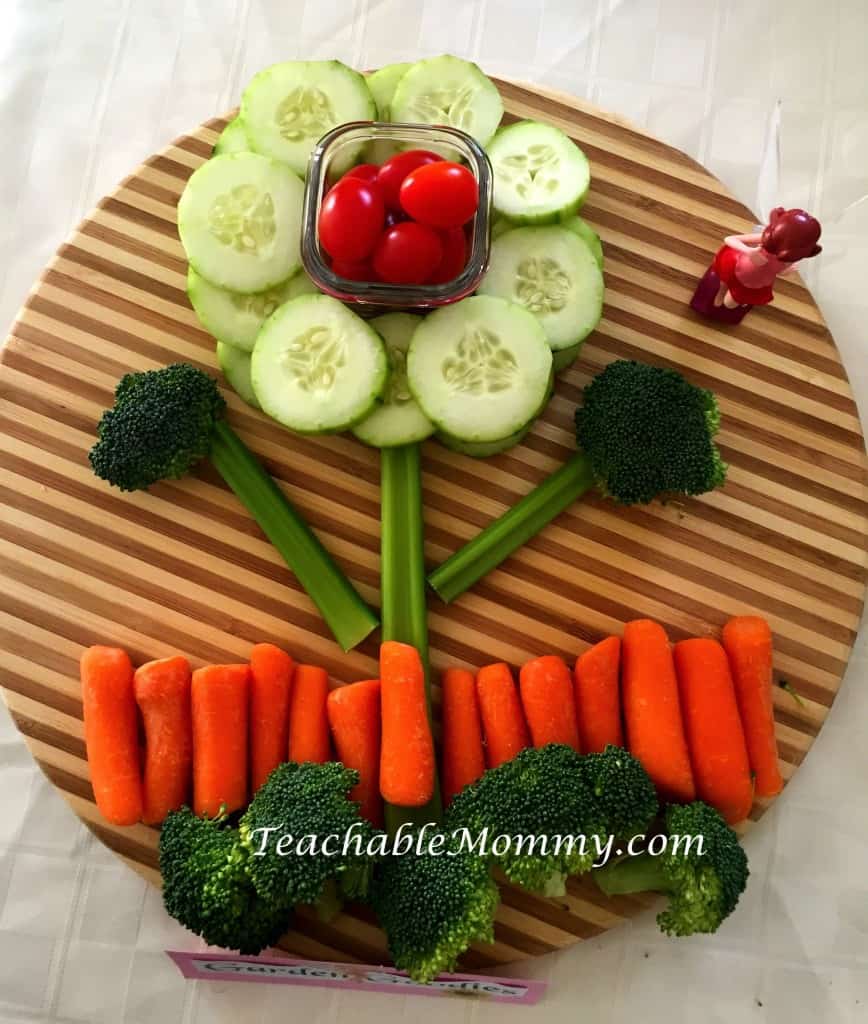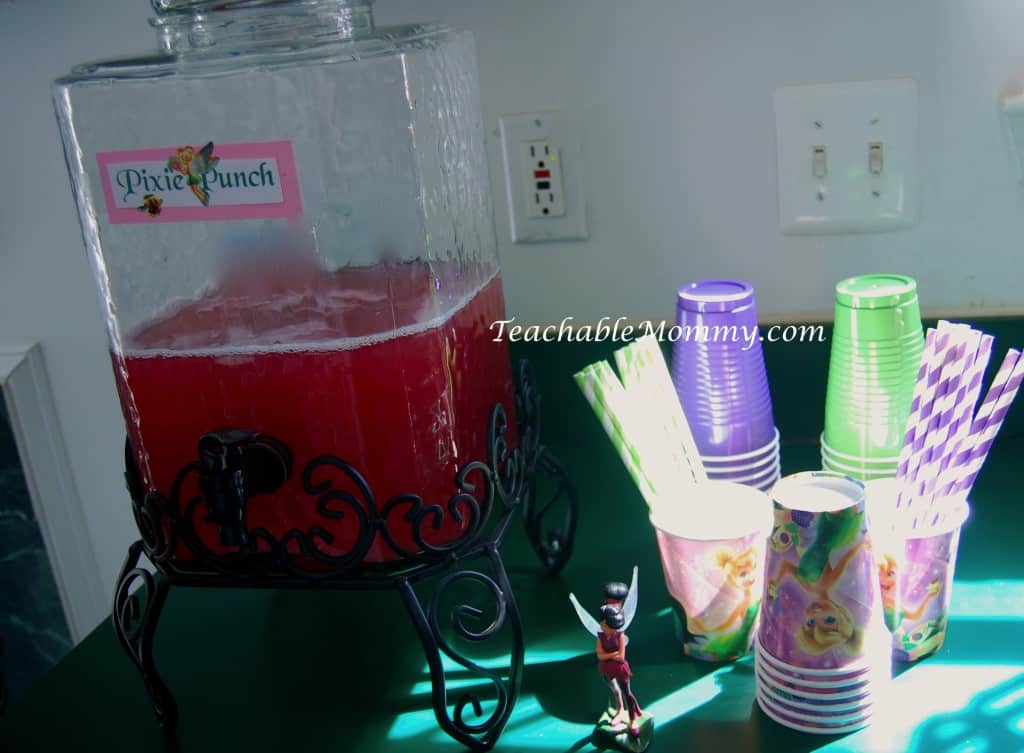 Vidia doesn't look too excited but I think the Tink Sweet Treat Cups, Tinkerbell Dinner and Dessert Plates, Purple Chevron Paper Straws, and the Green Chevron Paper Straws are pixie perfect.
Thanks to the lovely sunshine that we have certainly missed it might be hard to see how cute all these party items are. The links will take you to non-sunshine pics!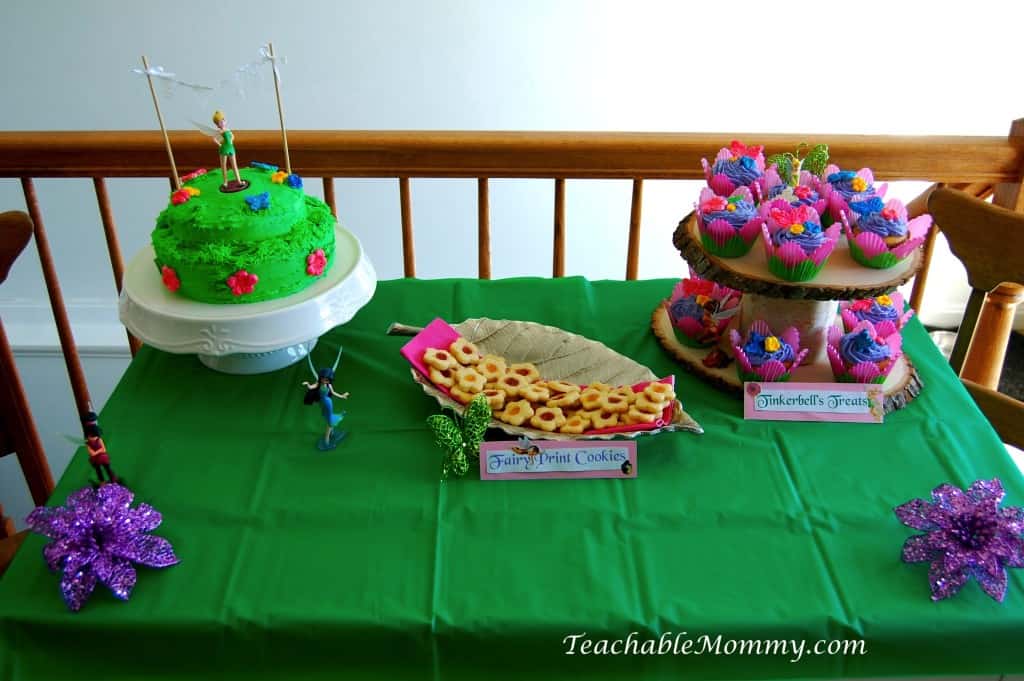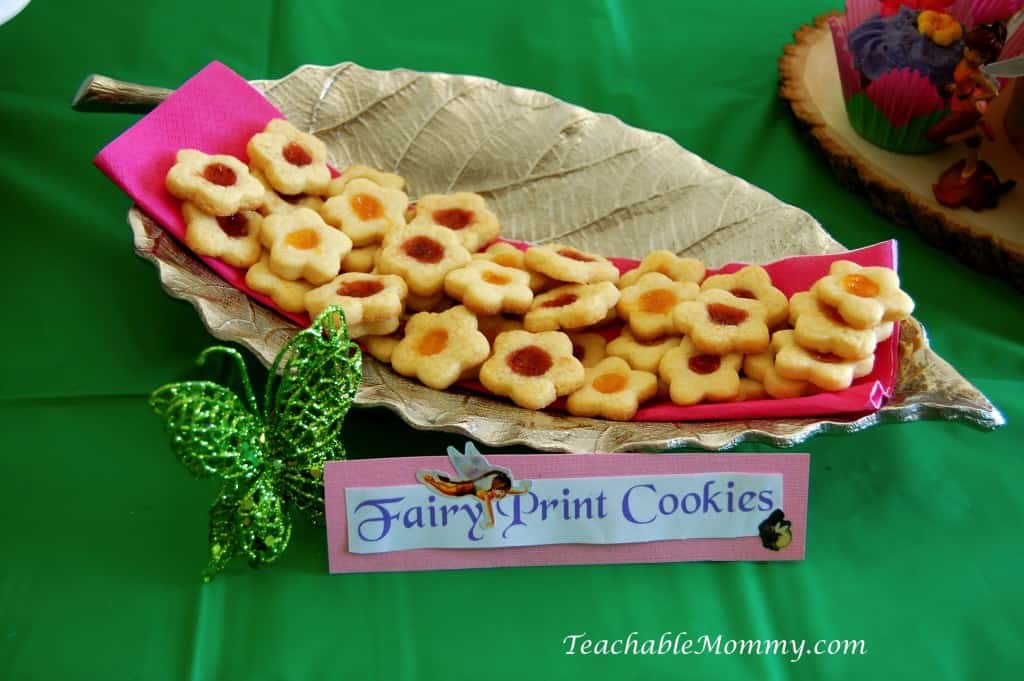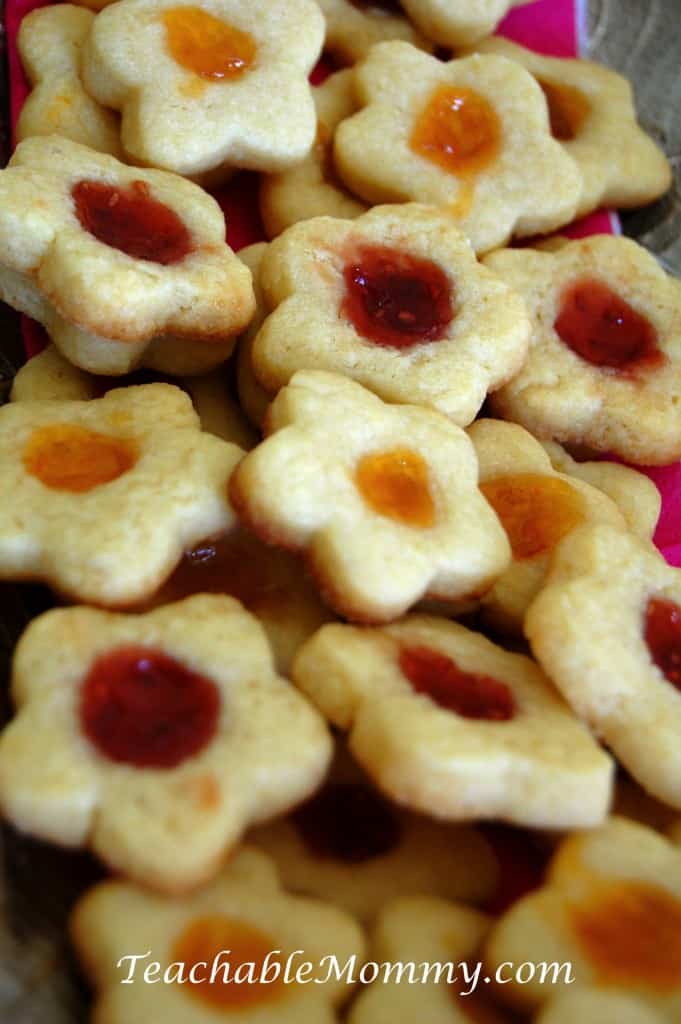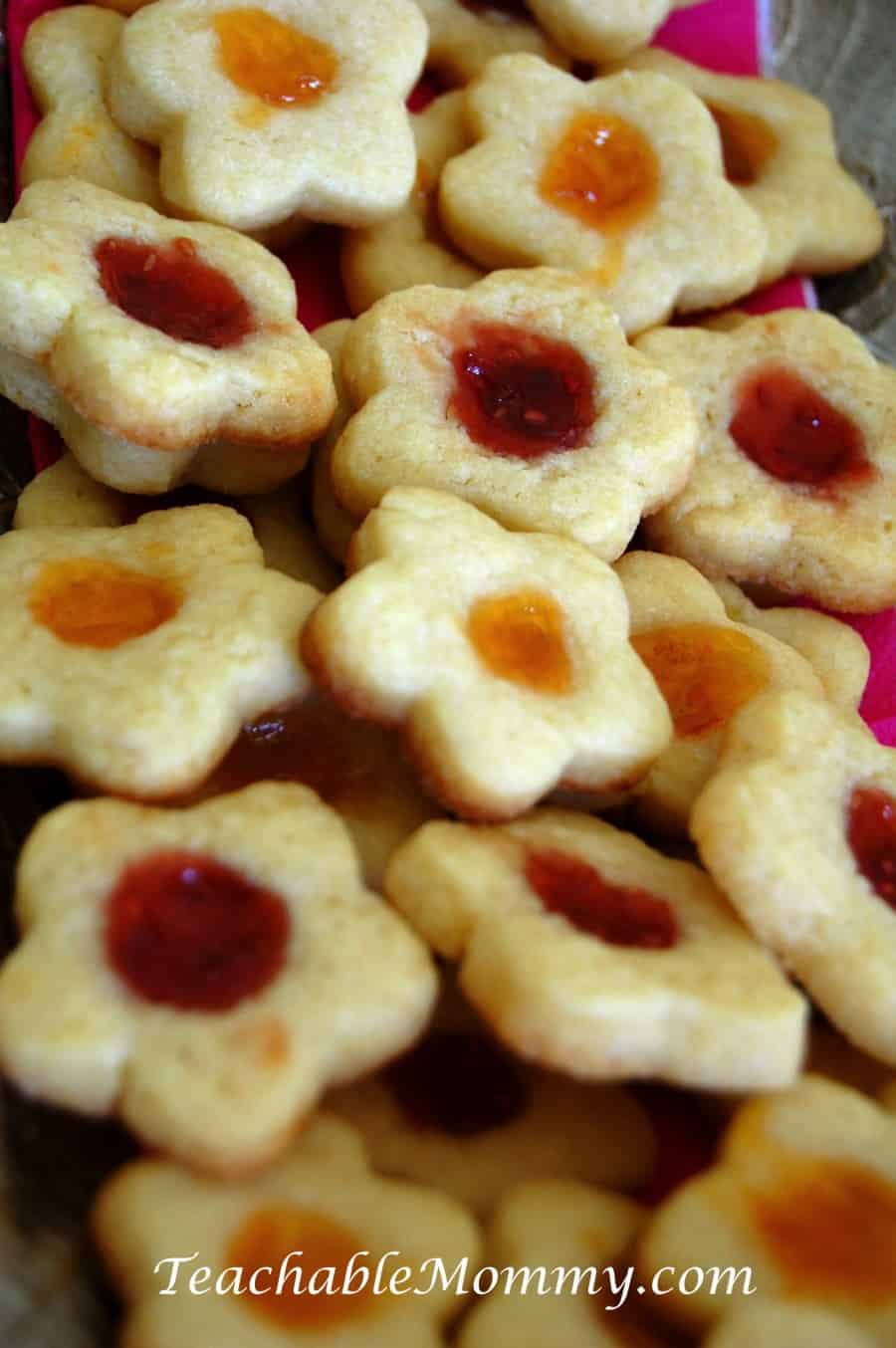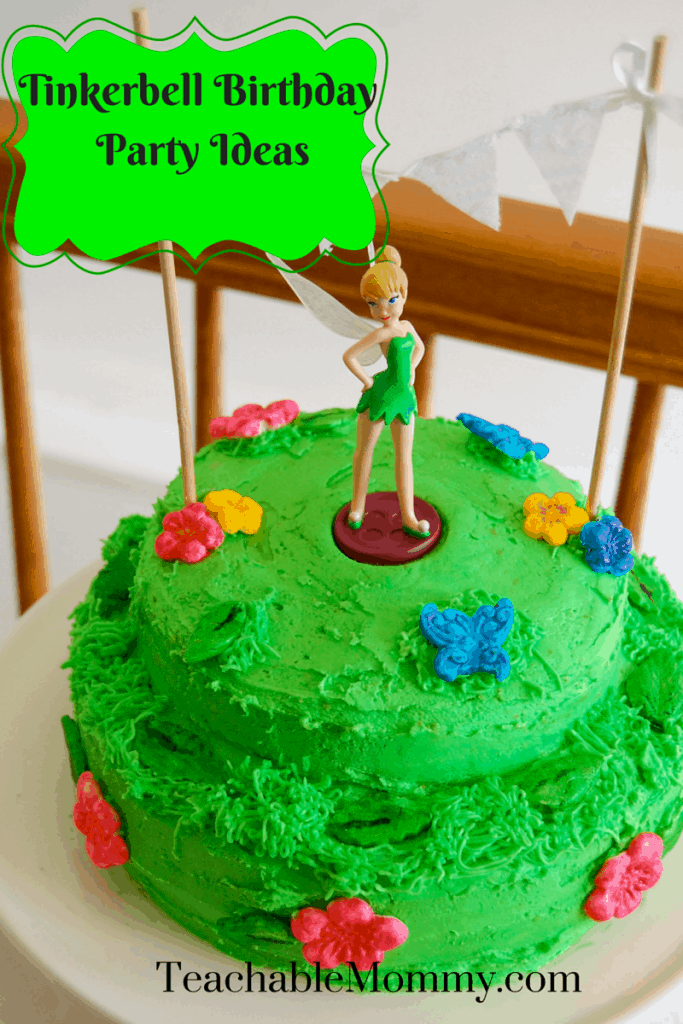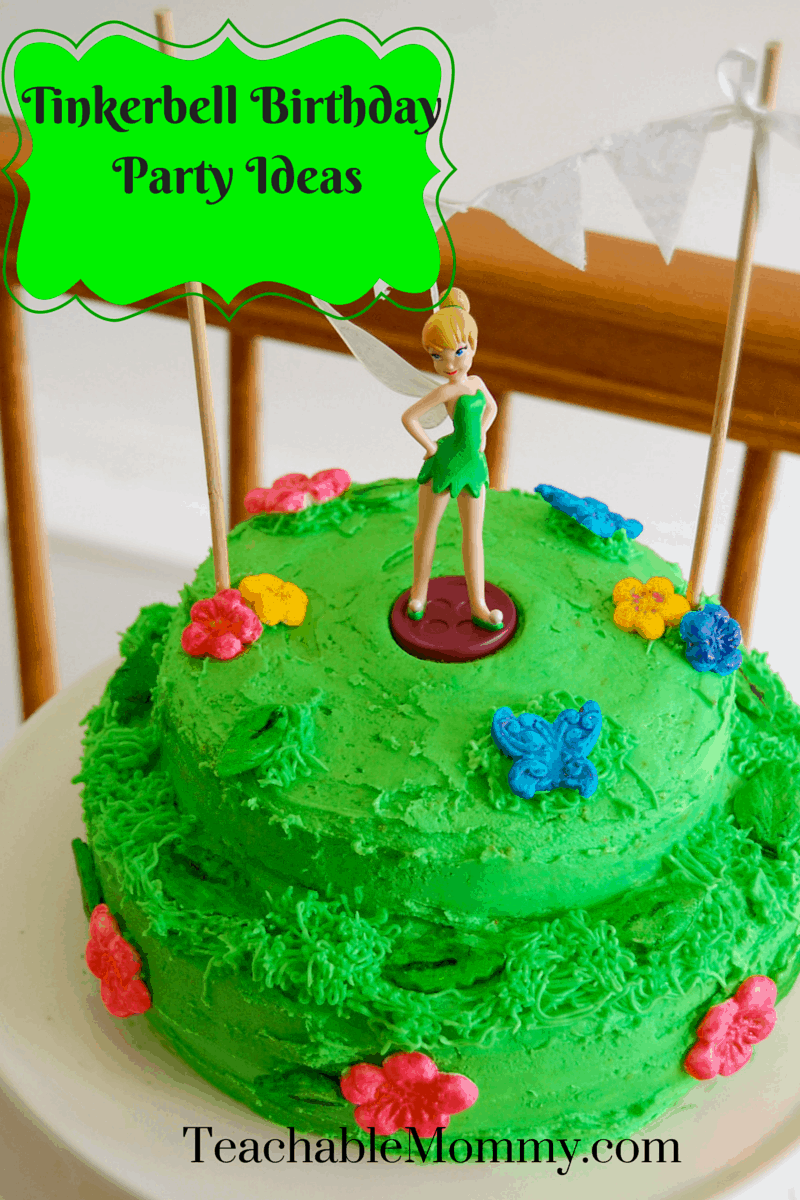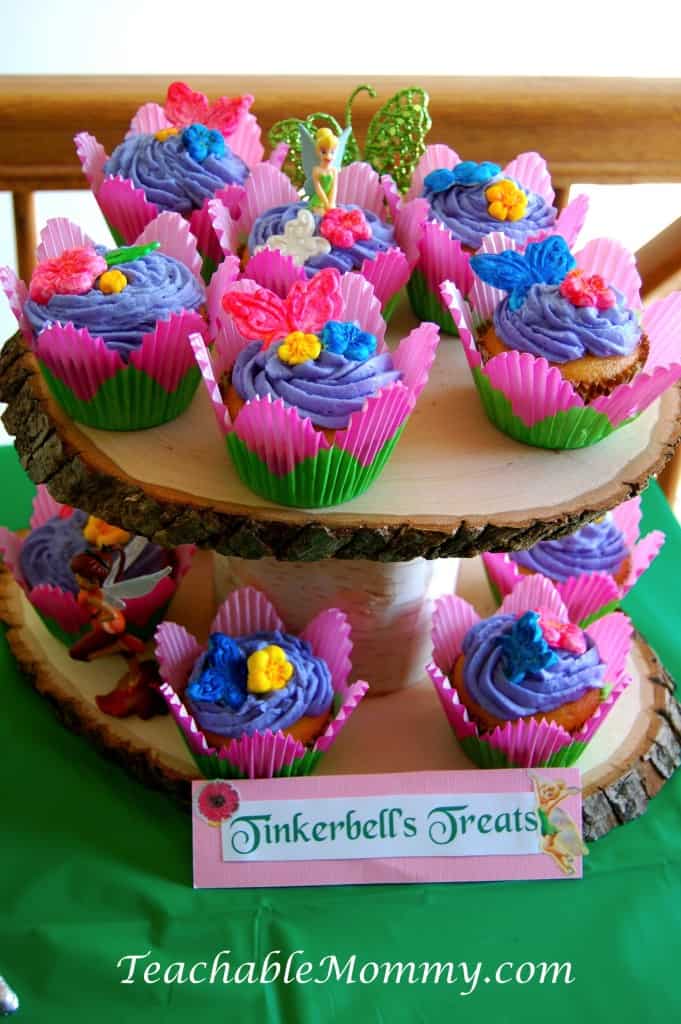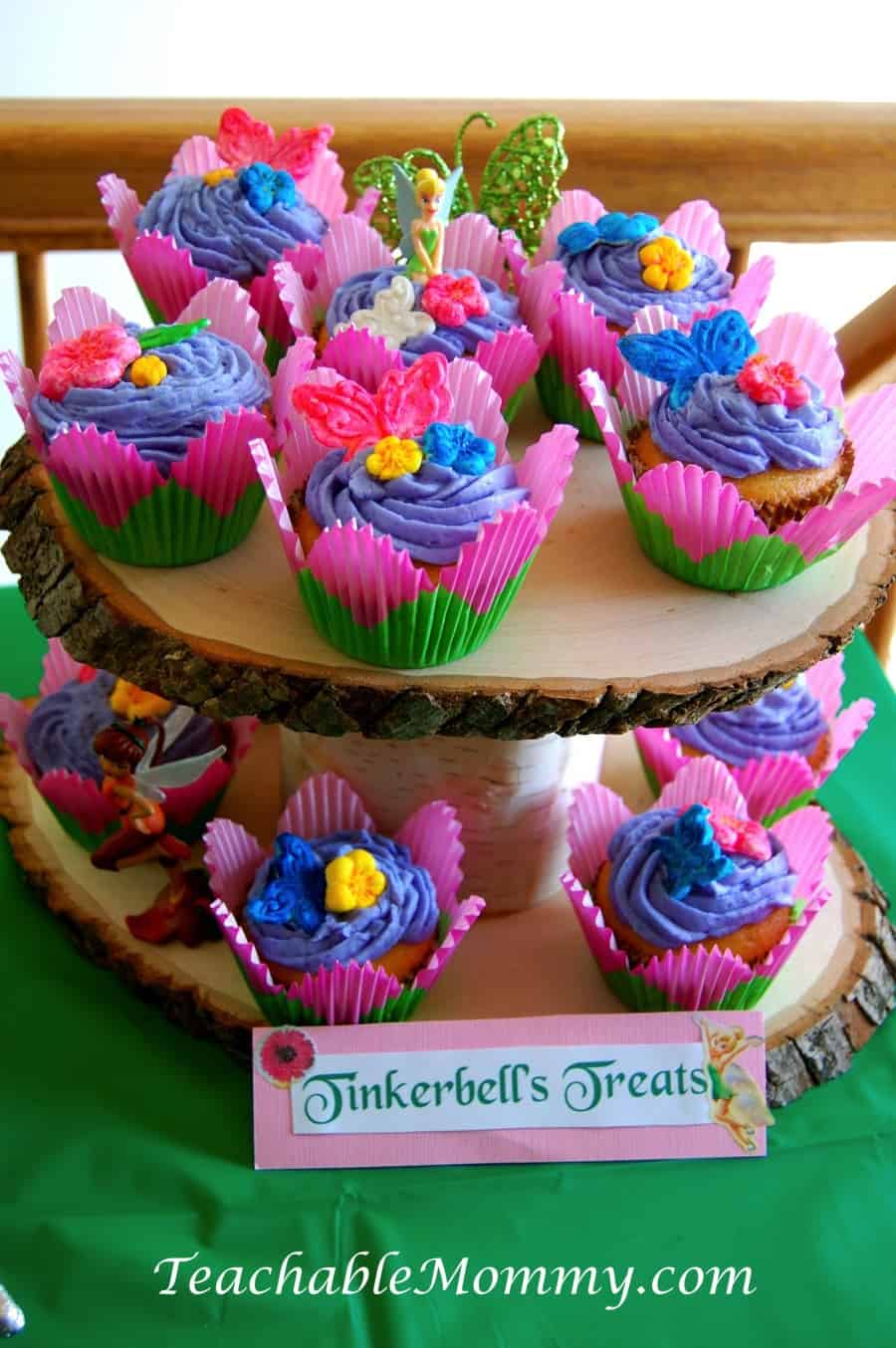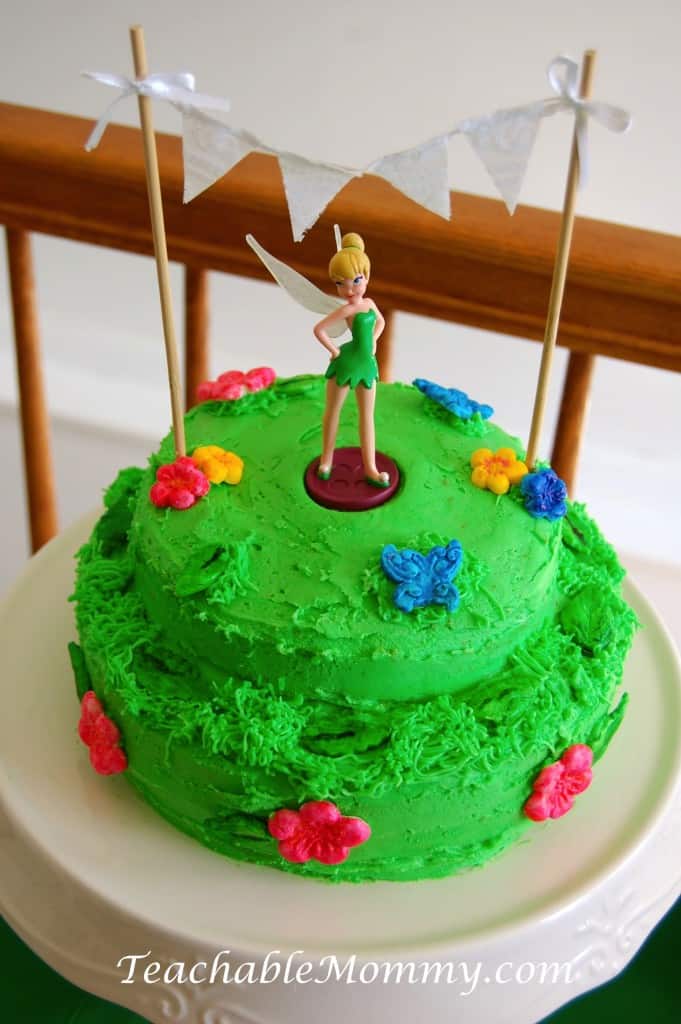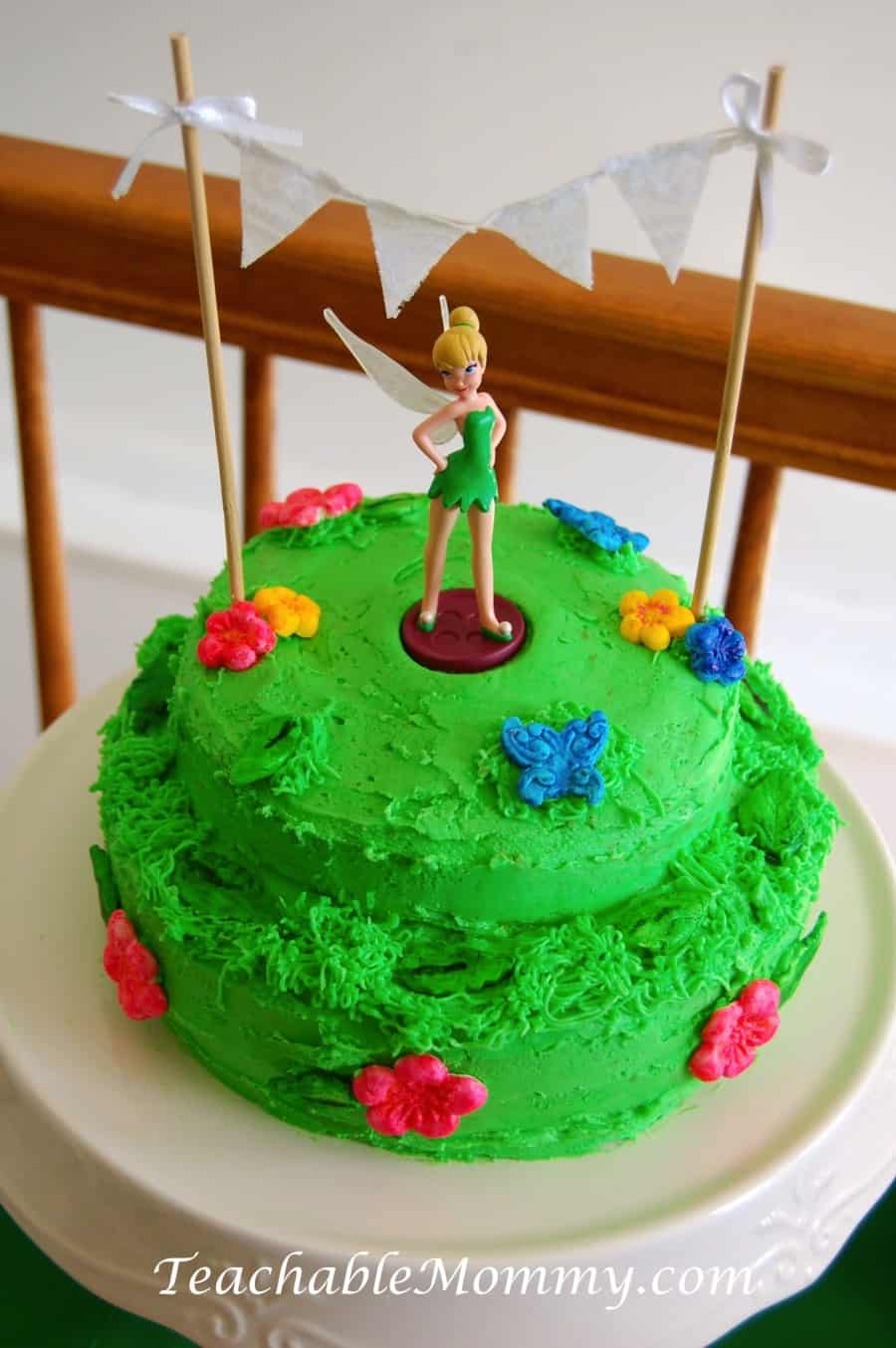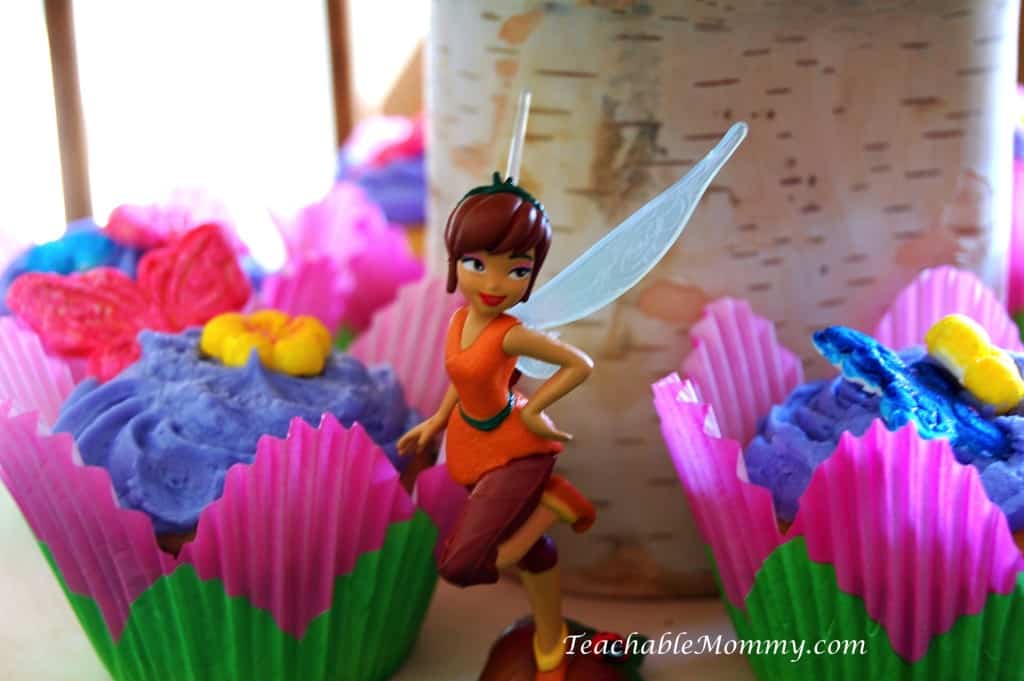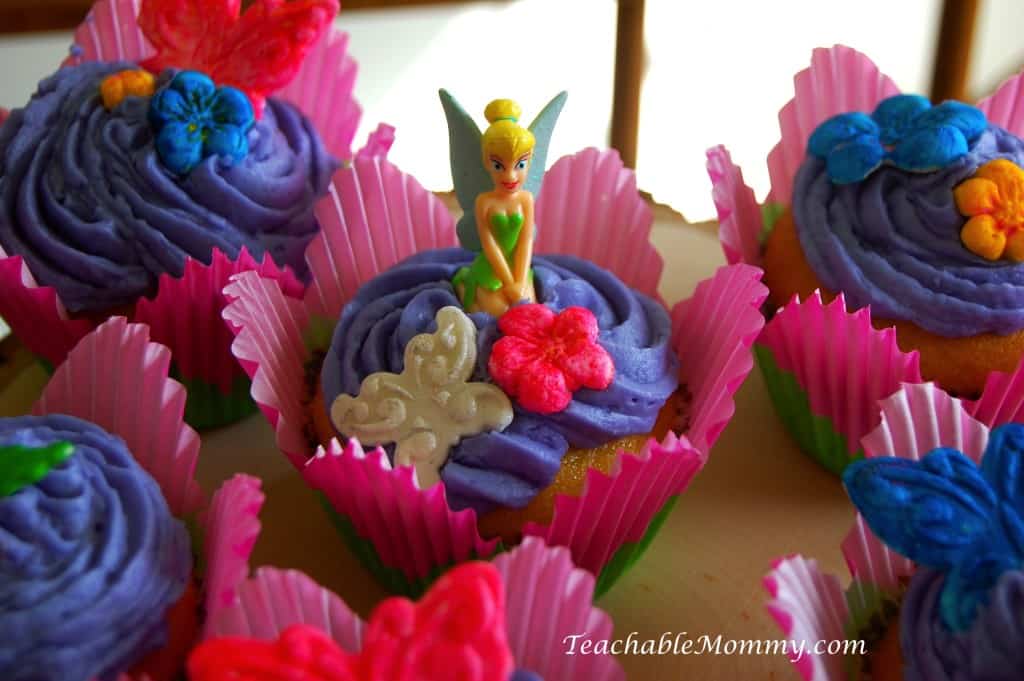 We ended the party with Tinkerbell and the Legend of the Neverbeast, the all new full-length movie featuring all our favorite fairies!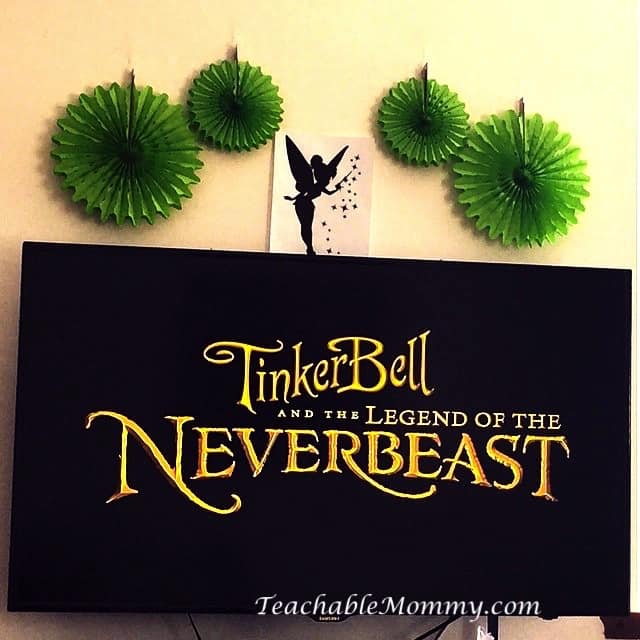 The perks of being an Oriental Trading Blogger allowed me to get a lot of Fairy inspired products for this party. No other compensation was given and of course opinions as always are my own!