Ringling Bros. and Barnum & Bailey® Presents LEGENDSSM
Circus Stars Meet Mythological Creatures & Legends at The Greatest Show On Earth®
This promises to be a show like no other. I remember going to the Ringling Bros. and Barnum & Bailey when I was little, my favorite part was always the big cats. Our family is excited to experience this all new show full of mythical creatures and awesomeness.
LEGENDS is coming to The Patriot Center April 8 – April 19, 2015!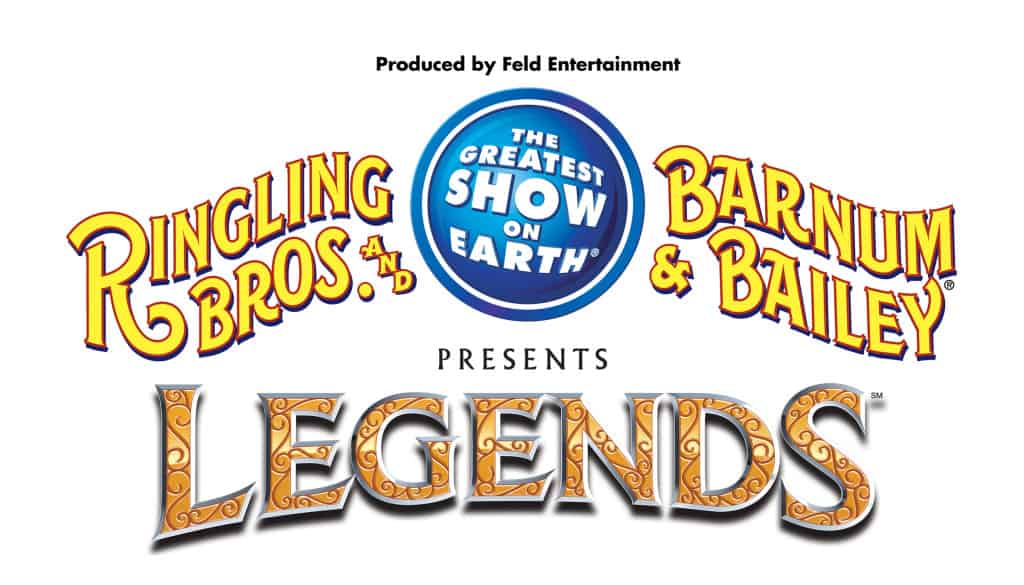 Ringmaster Johnathan Lee Iverson guides Paulo the Legend Seeker on his quest to discover legends from around the world and presents Paulo's fantastic discoveries to circus fans everywhere. Mythology meets reality as Paulo encounters the wondrous Pegasus and the amazing Unicorn, as well as circus legends such as big cat presenter Alexander Lacey; the Riders of the Wind Cossack horsemen; and motorcycle daredevils, the Torres Family. They all come together along with a cast spanning 25 countries in a spectacular production.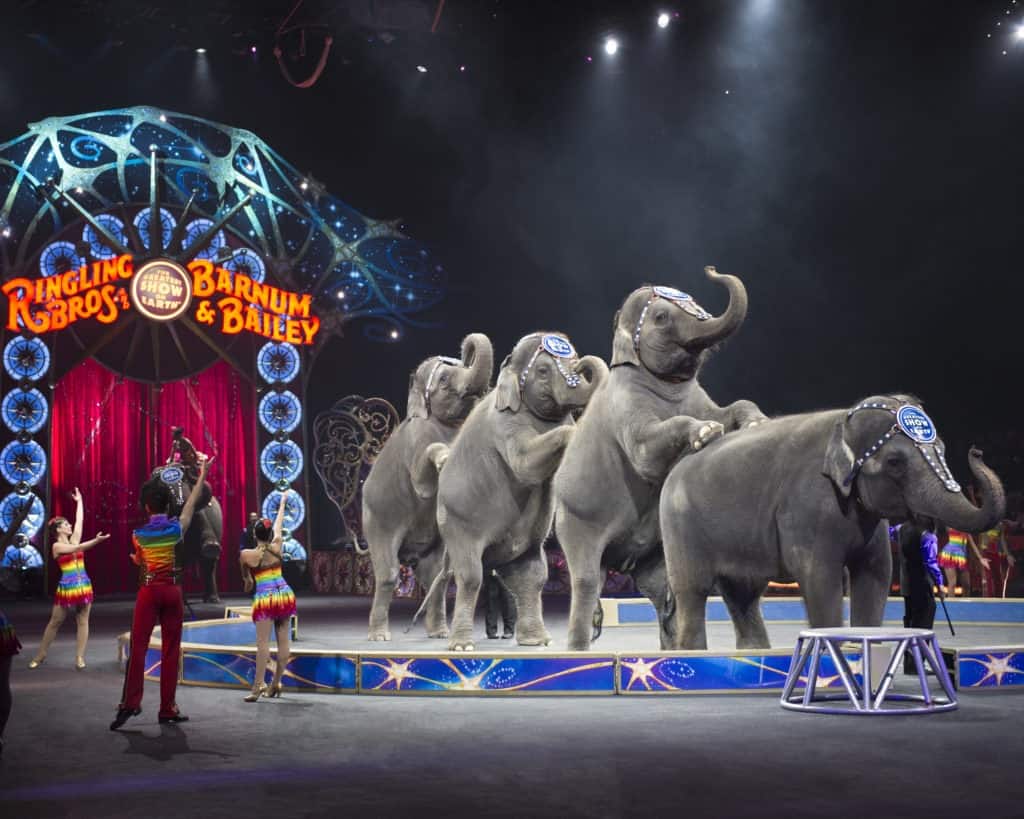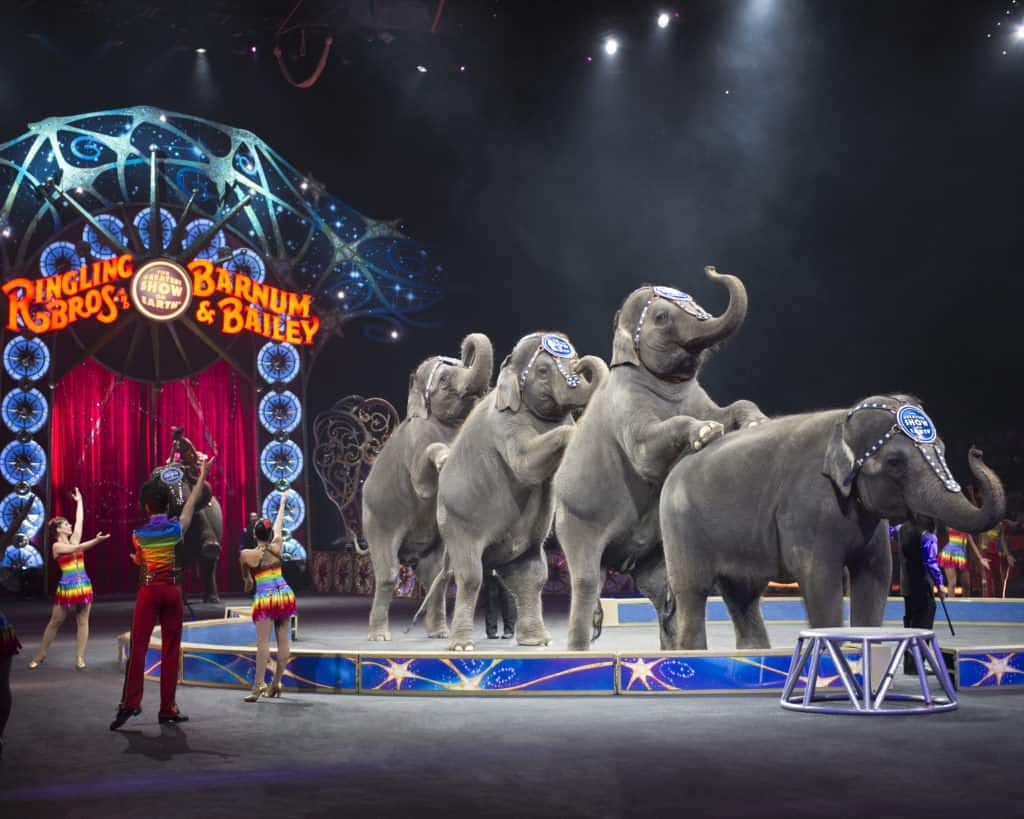 Ringling Bros. and Barnum & Bailey Presents LEGENDS, unites iconic circus stars with mythological creatures in a celebration of the LEGENDS that have captured imaginations for centuries. Experience magnificent Asian elephants, a twenty-acrobat troupe perched atop only a pair of bicycles, and a never-before-seen double-wide, high-flying trapeze act at The Greatest Show On Earth®.
The greatest Ringmaster for the Greatest Show on Earth, is Mr. Jonathan Lee Iverson. He is a dynamic guy and perfect for bringing to life LEGENDS.

Like Alexander Lacey, I have been a fan of big cats since I was a little girl. To watch him with his animals is an amazing experience. You can see not only does he love them but they also love him and most importantly are well taken care of.
To find out more about Ringling Bros. and Barnum & Bailey Presents LEGENDS, visit Ringling.com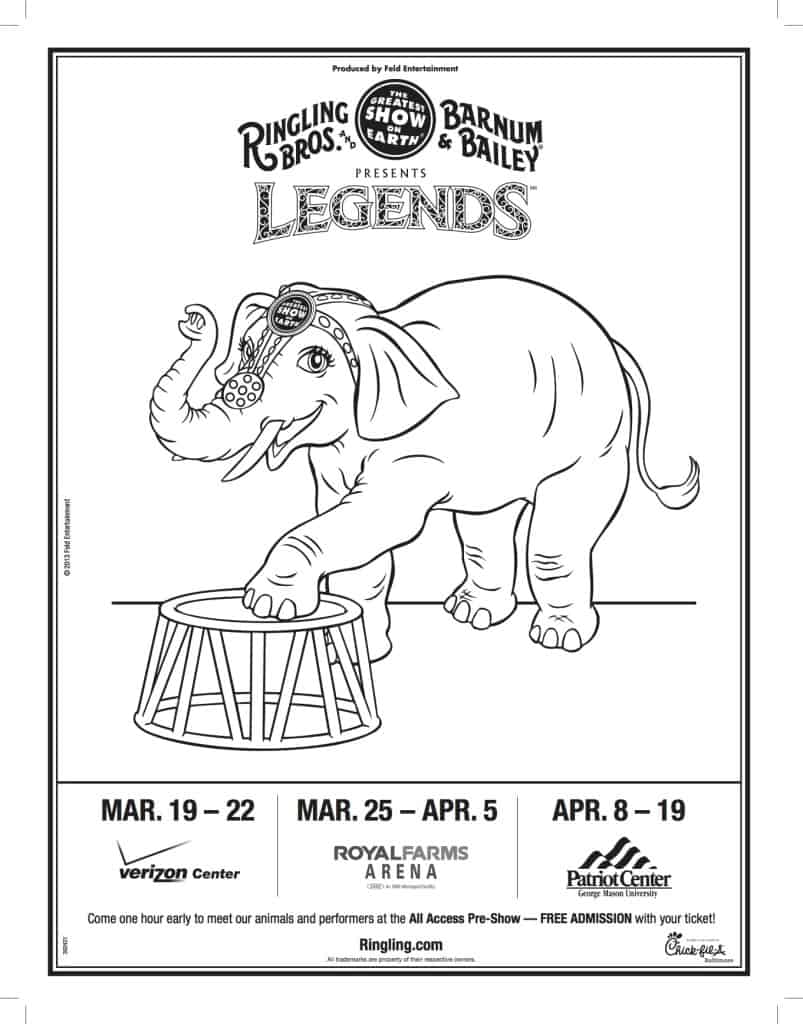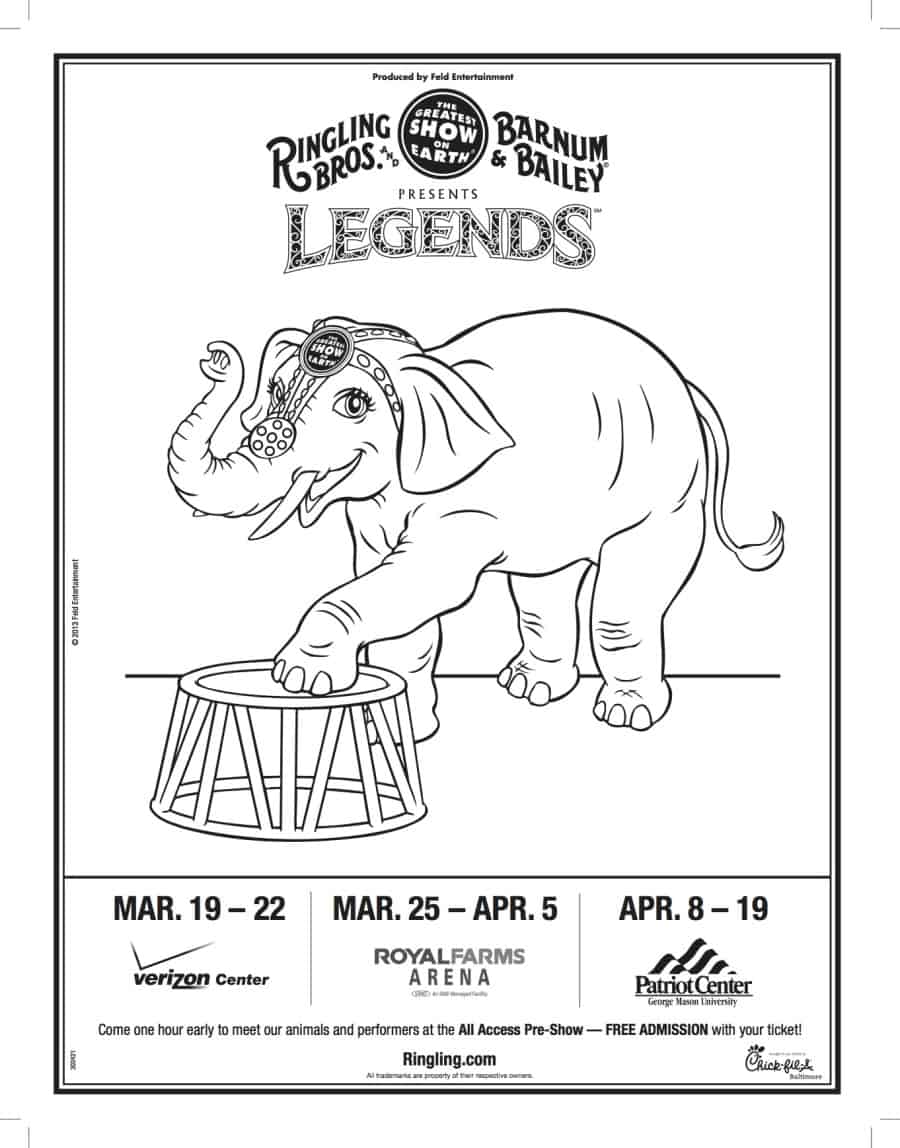 Patriot Center Show times:
Wednesday, April 8 | 7:00 pm

(opening night)

Thursday, April 9 | 7:00 pm

Friday, April 10 | 7:30 pm

Saturday, April 11 | 11:30 am

,

3:30 pm

,

7:30 pm

Sunday, April 12 | 1:00 pm

,

5:00 pm

Thursday, April 16 | 7:00 pm

Friday, April 17 | 10:30 am

,

7:30 pm

Saturday, April 18 | 11:30 am

,

3:30 pm

,

7:30 pm

Sunday, April 19 | 1:00 pm

,

5:00 pm
Tickets can be purchased at all Ticketmaster outlets, by phone at 800-745-3000, via www.ticketmaster.com, and the Patriot Center box office. For group rates and information, call 202-661-5061.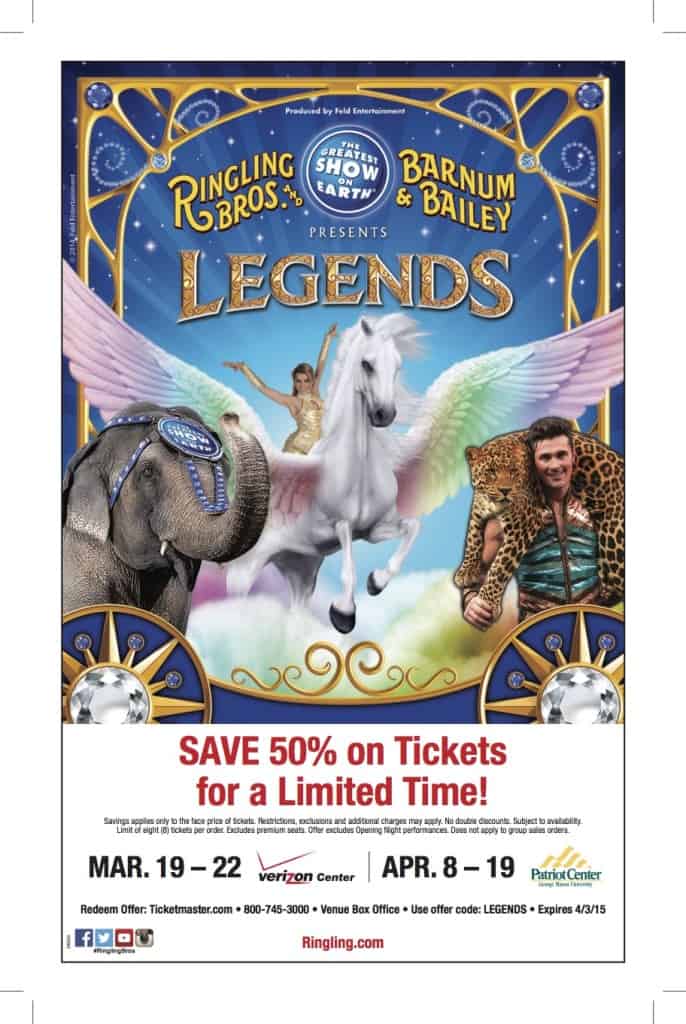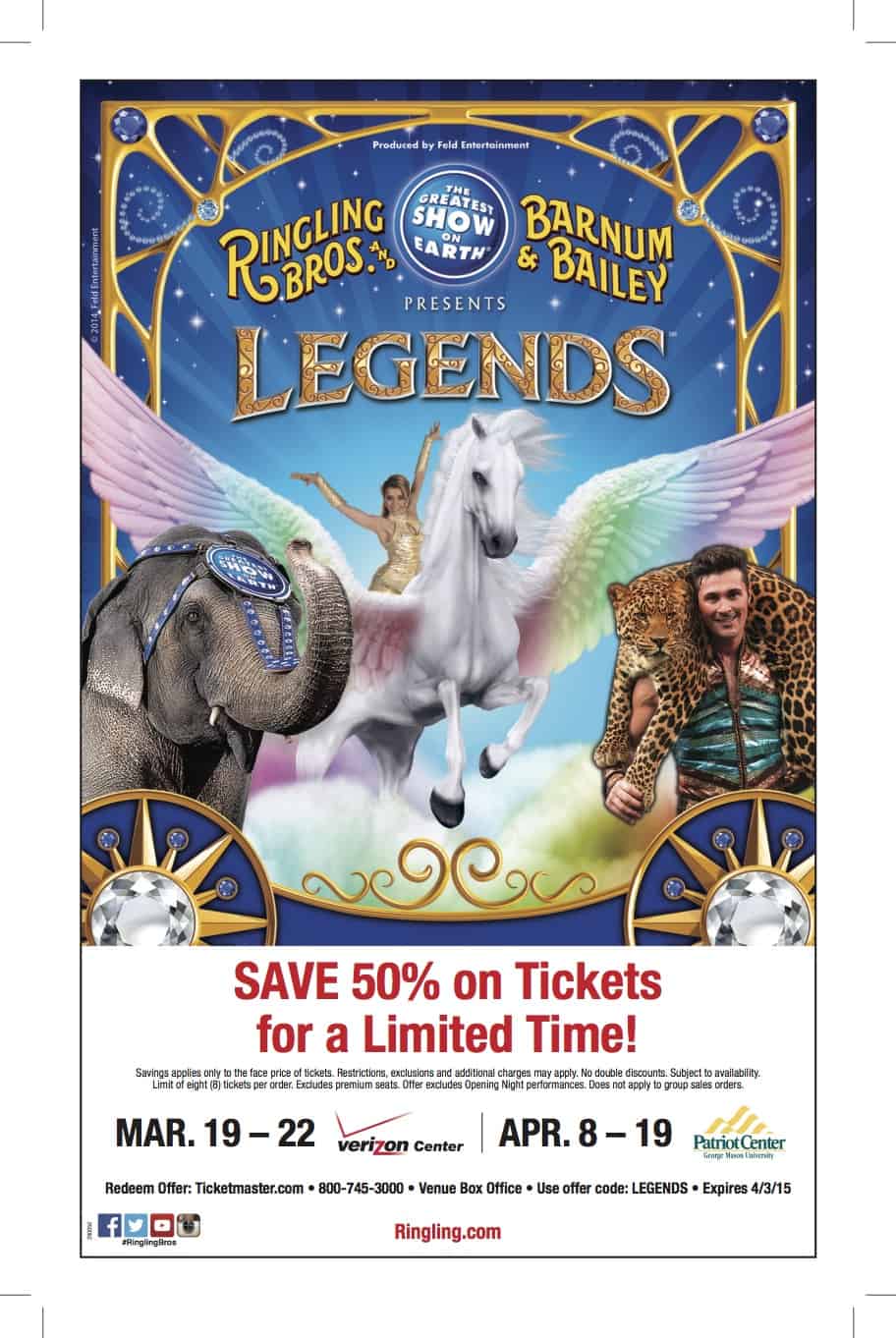 Use your SmarTrip Card to SAVE $8 on Tickets.* Show your SmarTrip card at the venue box office when purchasing tickets.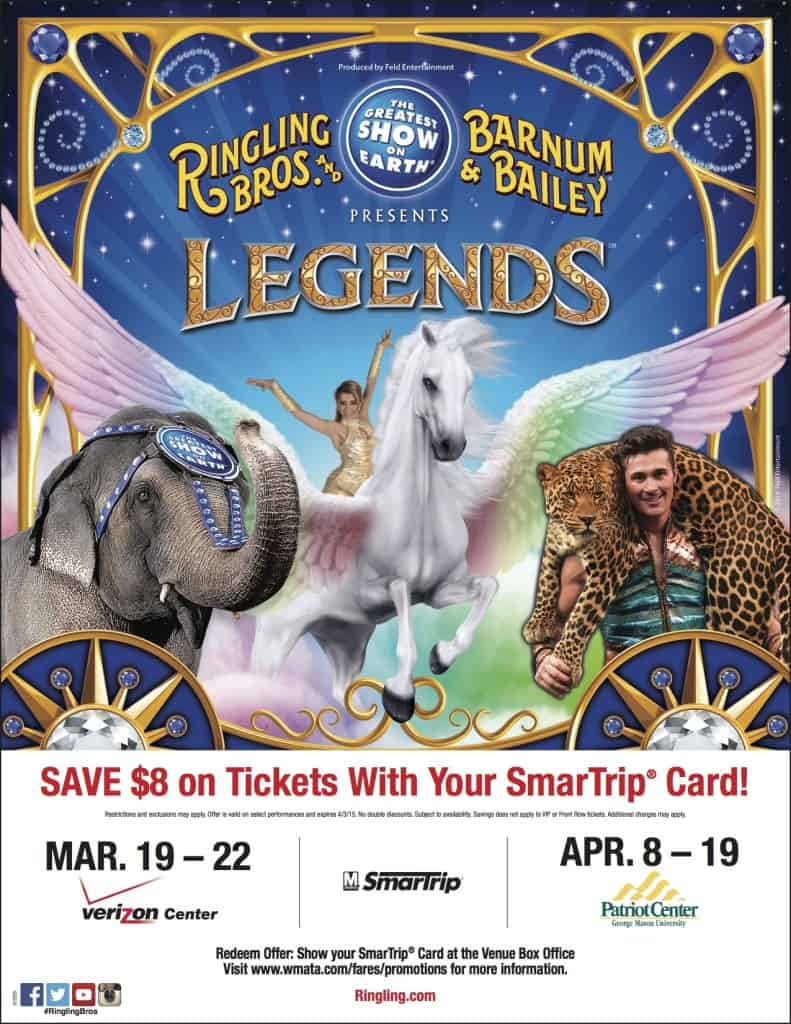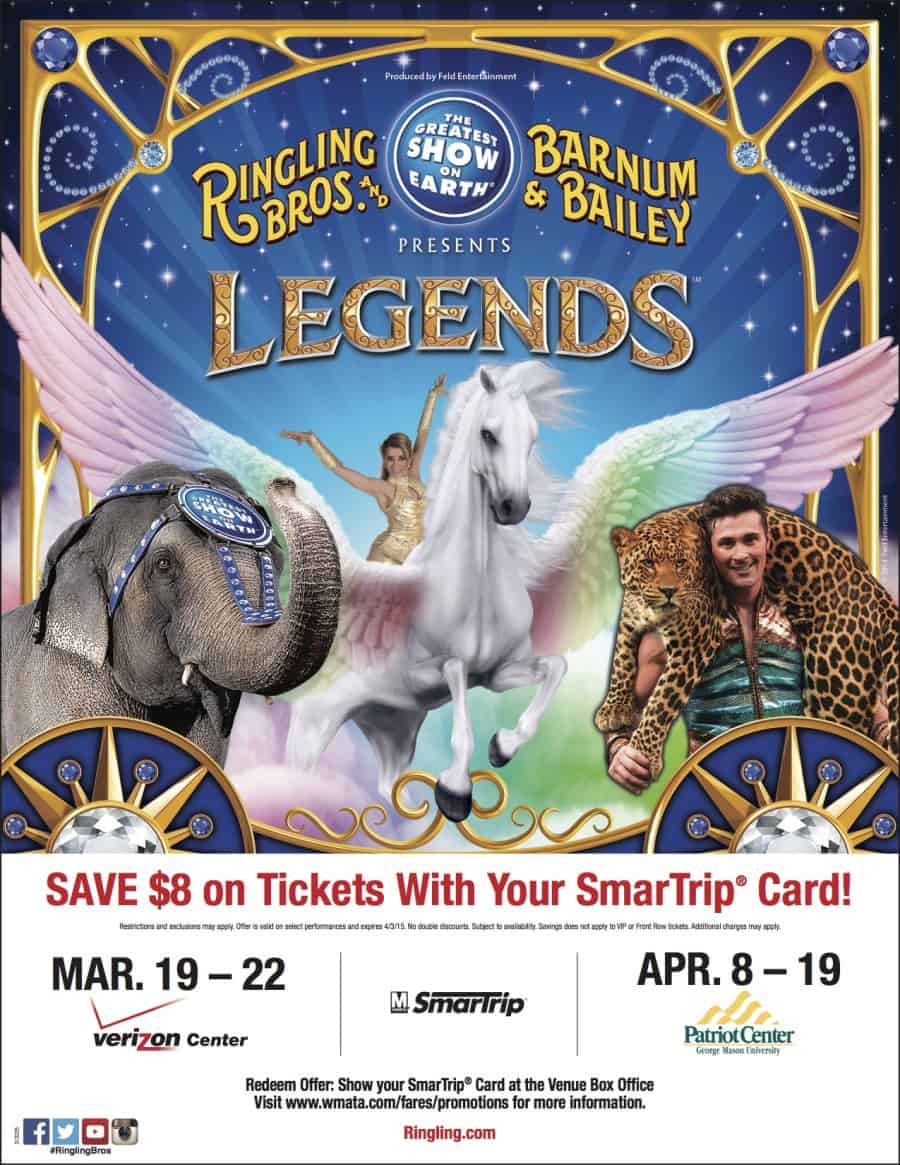 Enter to WIN a 4 pack of tickets to see LEGENDS at the Patriot Center Wednesday April 8th!
a Rafflecopter giveaway

*Offer expires April 3, 2015. Savings coupon valid for up to six (6) tickets. Discounts do not apply to Front Row or VIP seats. No double discounts. Offer subject to ticket availability. Cannot be combined with any other offer. Service charges, facility and handling fees may apply. Applies to all performances except Opening Night at each venue.
I am a Feld Family Ambassador, and in exchange for this post and all time and efforts put into sharing my opinions and anything Feld Entertainment is offering, I was provided with complimentary tickets to this Feld show.