Are you ready to reunite with your favorite superheroes? *Cue theme music*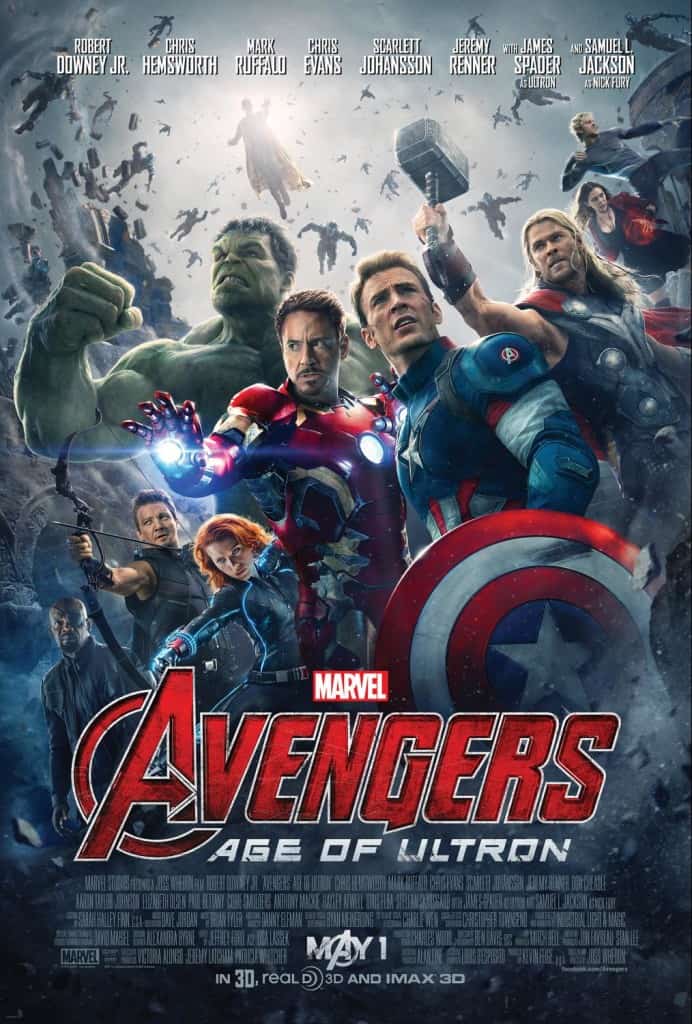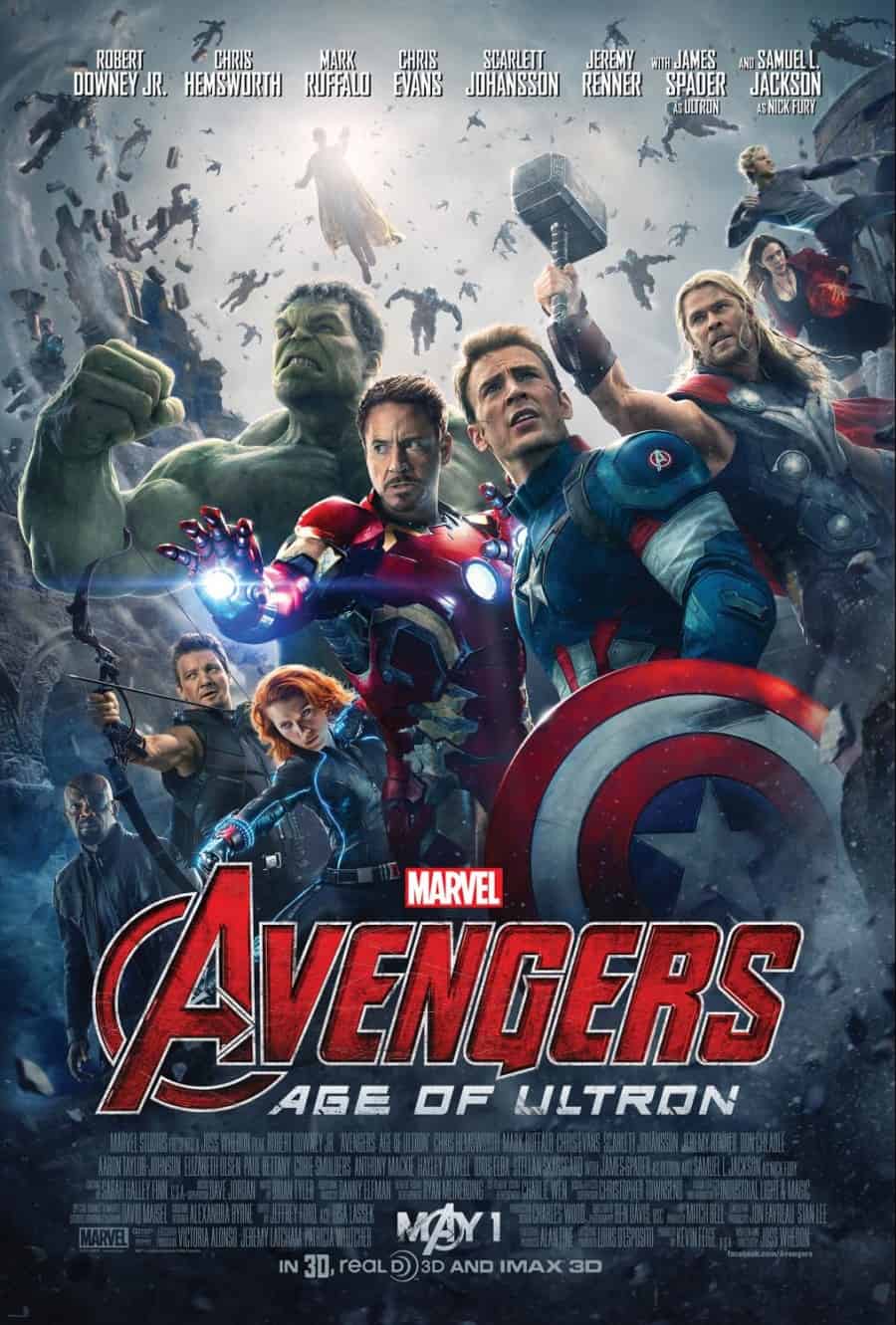 Avengers Age of Ultron is the most anticipated movie of the year and for good reason. This movie is full of action, heart, and moments where you just have to smack your best friend on the arm and whisper did you see that?!
Watch your language though. Captain is not a fan of potty mouths.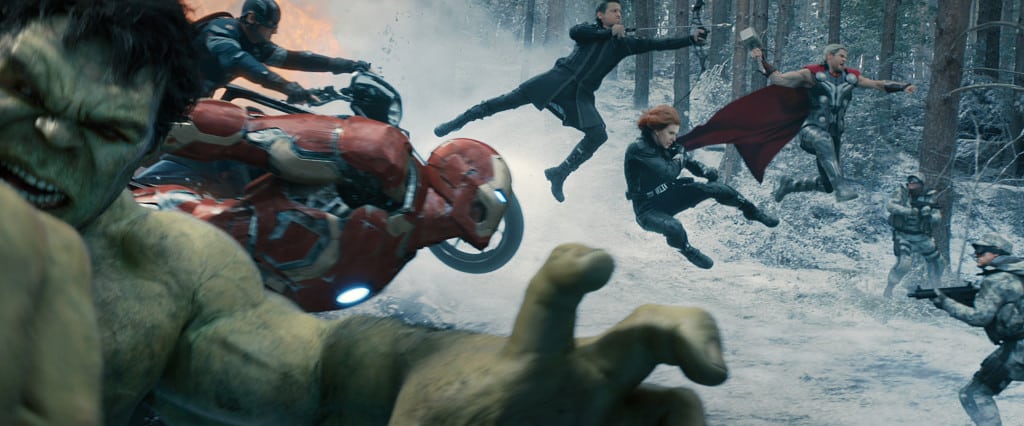 From the start, we get caught up on how Earth's Mightiest Heroes are spending their time these days. They have kept busy, traveling around taking out Hydra cells and attempting to find Loki's Scepter. Sorry ladies, Loki no where to be seen. I know I was sad too. Fortunately there is plenty of other eye candy in this movie, read: Thor takes his shirt off…but I digress…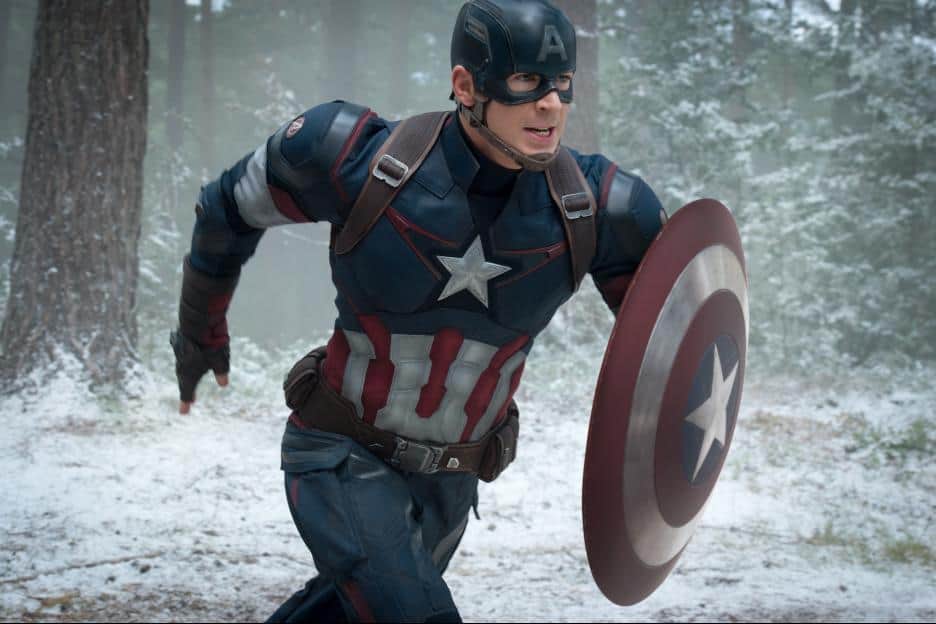 After the opening battle scene they all return back to Avenger Tower to celebrate. During a hilarious game of pick up Thor's Hammer or Are You Worthy as I call it, Ultron makes his appearance. No one is laughing now.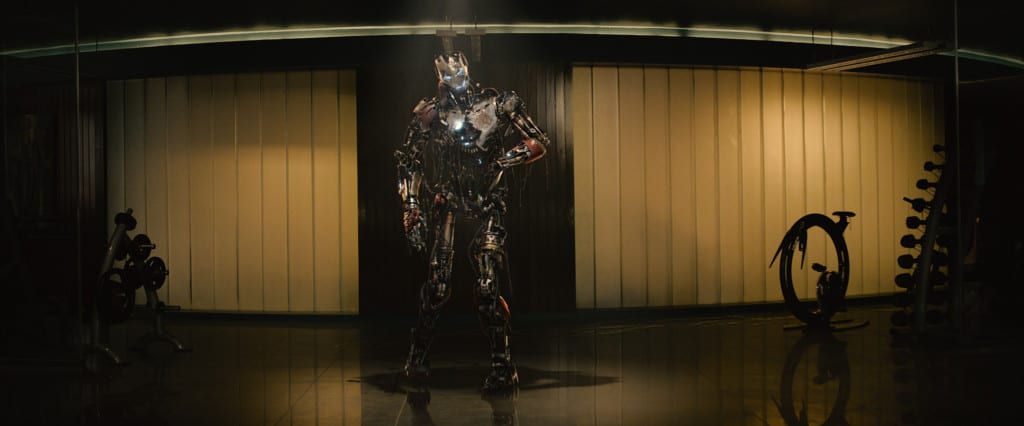 Ultron, voiced by James Spader, is not just a copy of Tony Stark's iron suits. I would also warn you not to mention Tony to him, Ultron is a bit sensitive about any comparison. Ultra is an intelligent, methodical, lethal, artificially intelligent robot with a God complex. He's got no strings and is infinitely more dangerous than Pinocchio.
"There is only one path to peace…The Avengers' extinction."—Ultron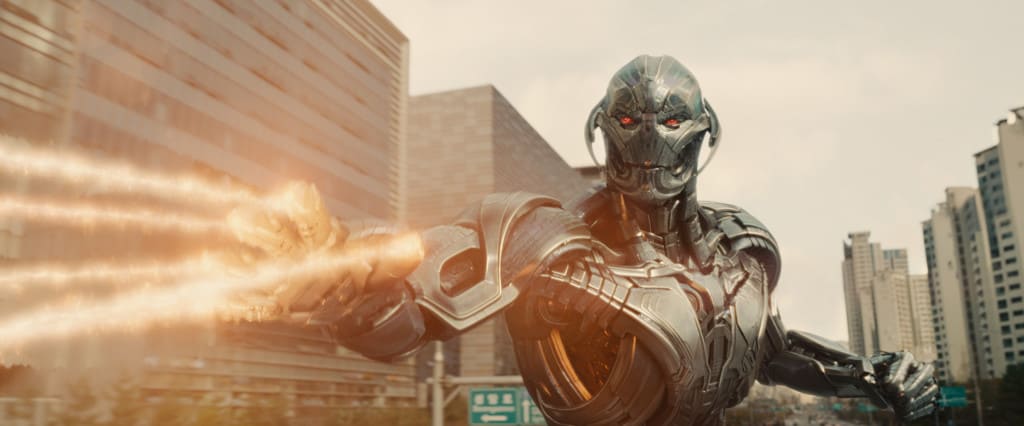 Age of Ultron takes our heroes to new places, all over the globe to do battle. From Africa to South Korea these new locations really add a different dimension to the film, showing that the Avengers are here to protect the world.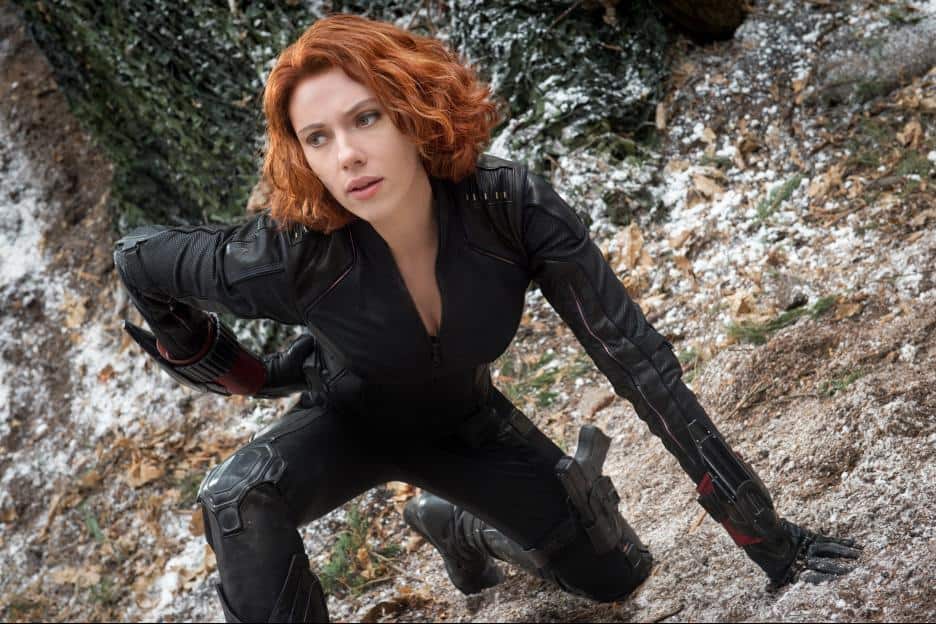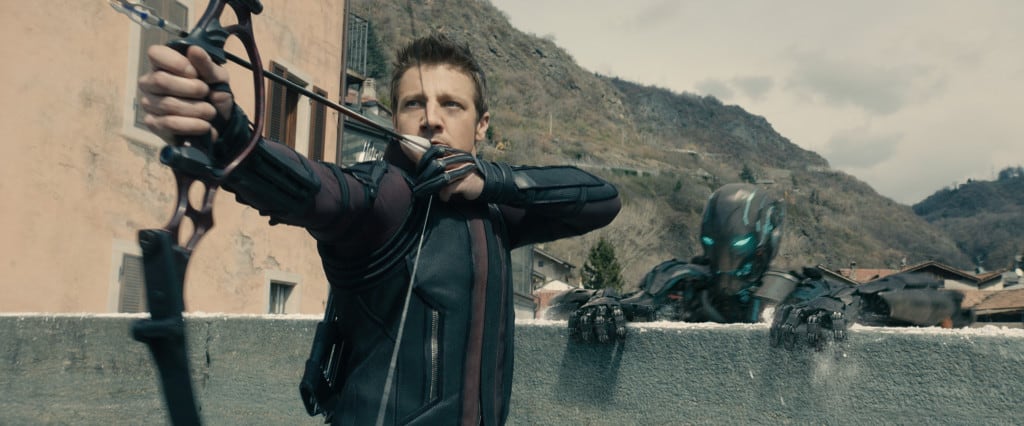 A little bruised and battered, our heroes come together, ready to make the sacrifice play. As they prepare for their final assault on Ultron, they come to grips with the possibility for their own demises. Undeterred, they charge head first into the battle and give everything they have to defeat Ultron and his army.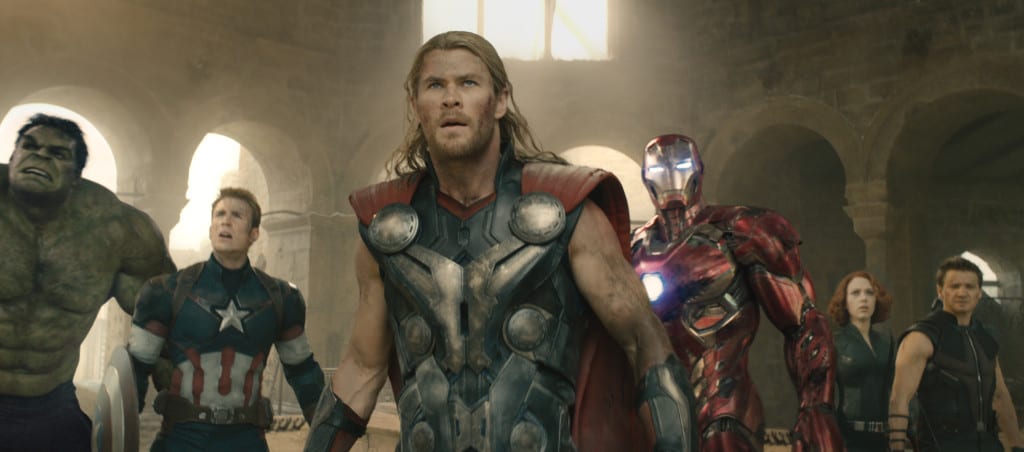 The movie ends, opening up a new chapter for the Avengers and renewing the purpose for those remnants of S.H.I.E.L.D. who actually tried to do the right thing in the other movies.
Can I say I had a total fandom moment when Vision became flesh/bot? J.A.R.V.I.S. has evolved into the entirely pure, insanely smart Vision. Don't let his childlike wonder confuse you, Vision is not someone er something to be messed with.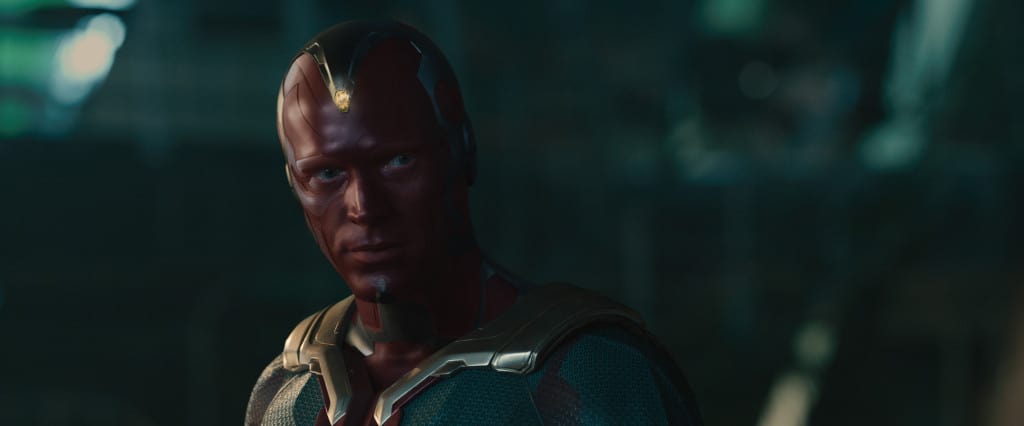 Remember the twins from the end of Captain America Winter Solider? Someone let them out of confinement and they are not big fans of the Avengers. Pietro and Wanda Maximoff have been subjected to a lot of hardship in their lives. Will they use their giftedness to aid or harm the team? Love them or fear them, these miracles show up and blow you away.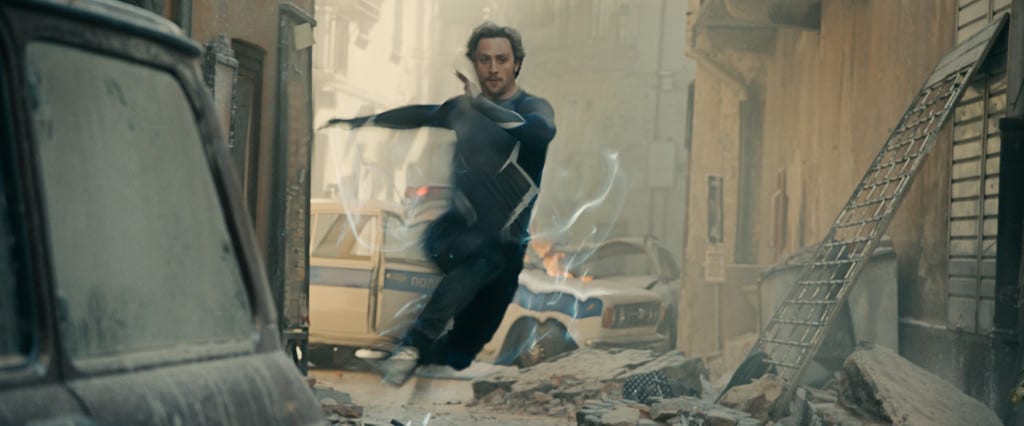 What about the kids? I would recommend this movie for the whole family, but keep in mind a few slipped not so Steve Rogers friendly words and some darker moments when the Avengers deal with their inner demons.
If you are like me, you have been wanting, dare I say needing this movie since the original Avengers. With each Marvel movie it built upon that anticipation for Age of Ultron. I can tell you this movie does not disappoint. You will be hooked from start to finish. Then you will be where I am, wanting to see it again and wishing for the Blu-Ray to already be available. I feel like Tony Stark might have a copy…
There is a Mid-Credit Scene. You do NOT want to miss it. The entire theater erupted into applause and a lot of high fives, and oh my gods were heard all around. After seeing it I cannot wait to see how Captain America Civil War, Thor Ragnarok, and Guardians of the Galaxy 2 will tie into all of this leading into Infinity Wars.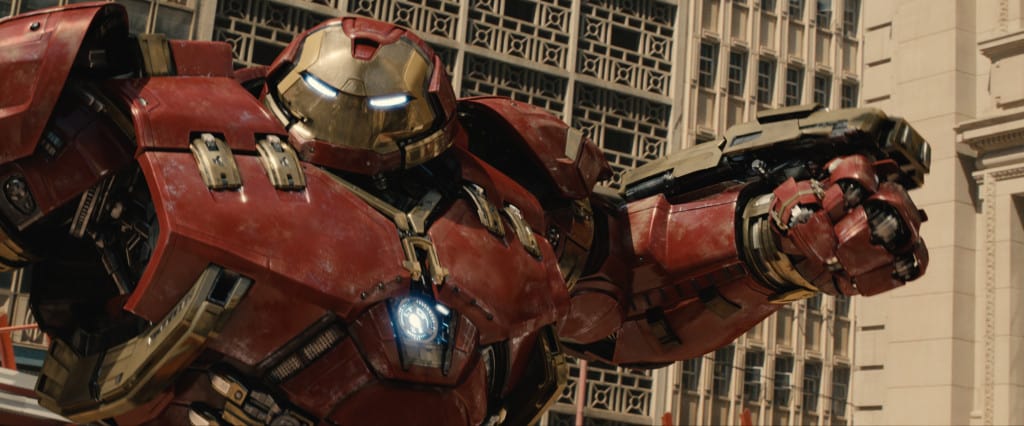 It is so good to be a Marvel fan right now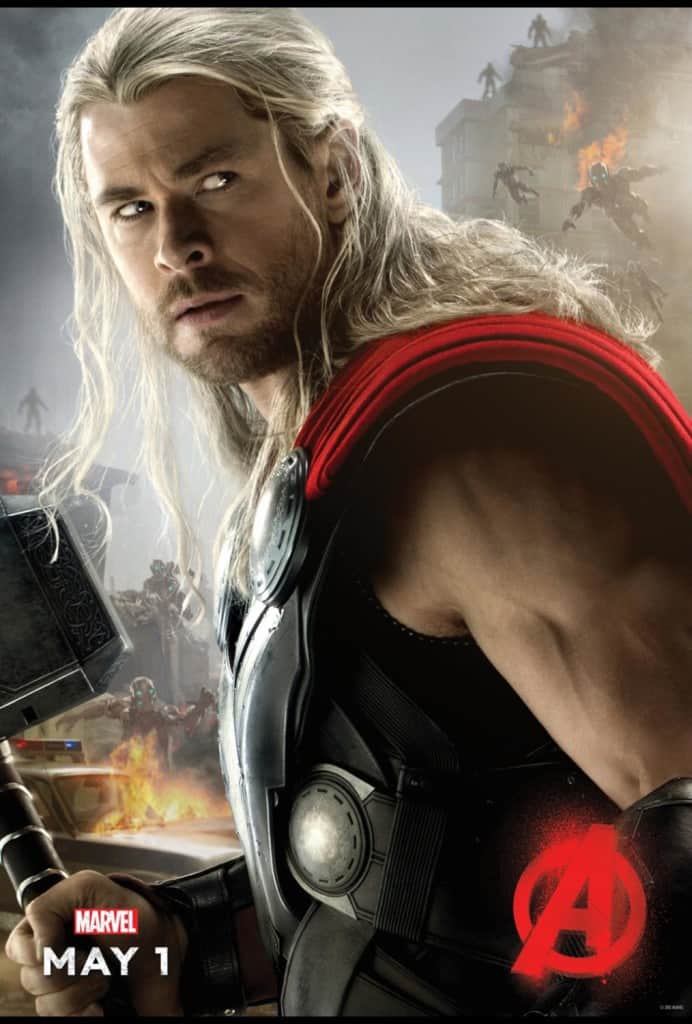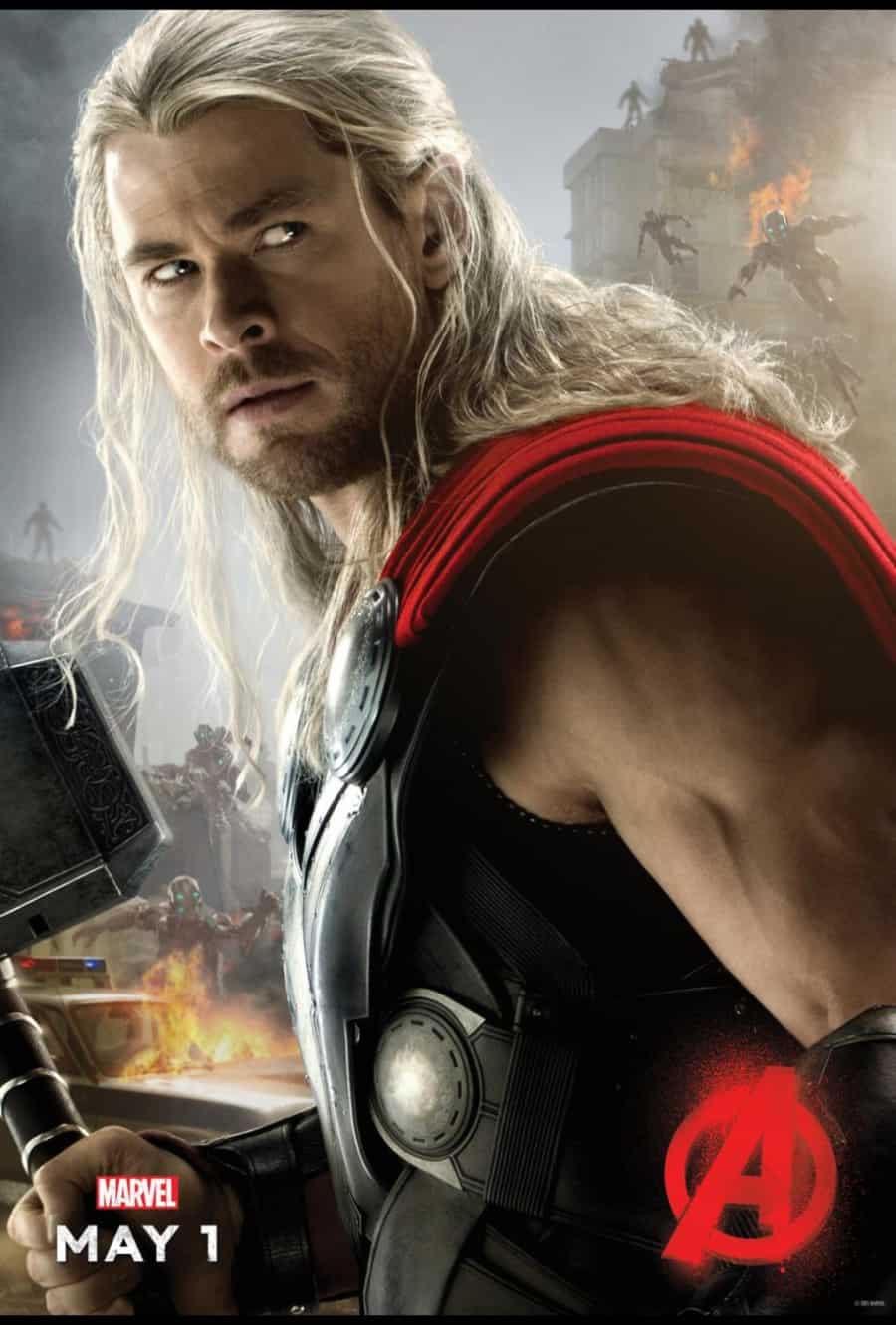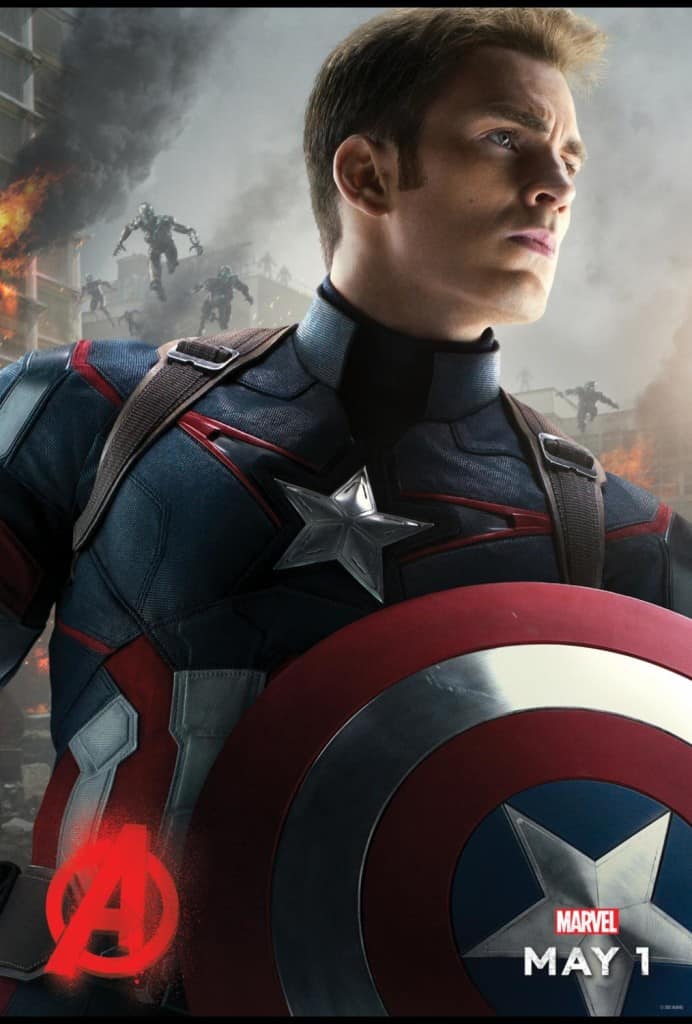 Download these Avengers Age of Ultron Coloring Sheets for the mini Avengers in your house!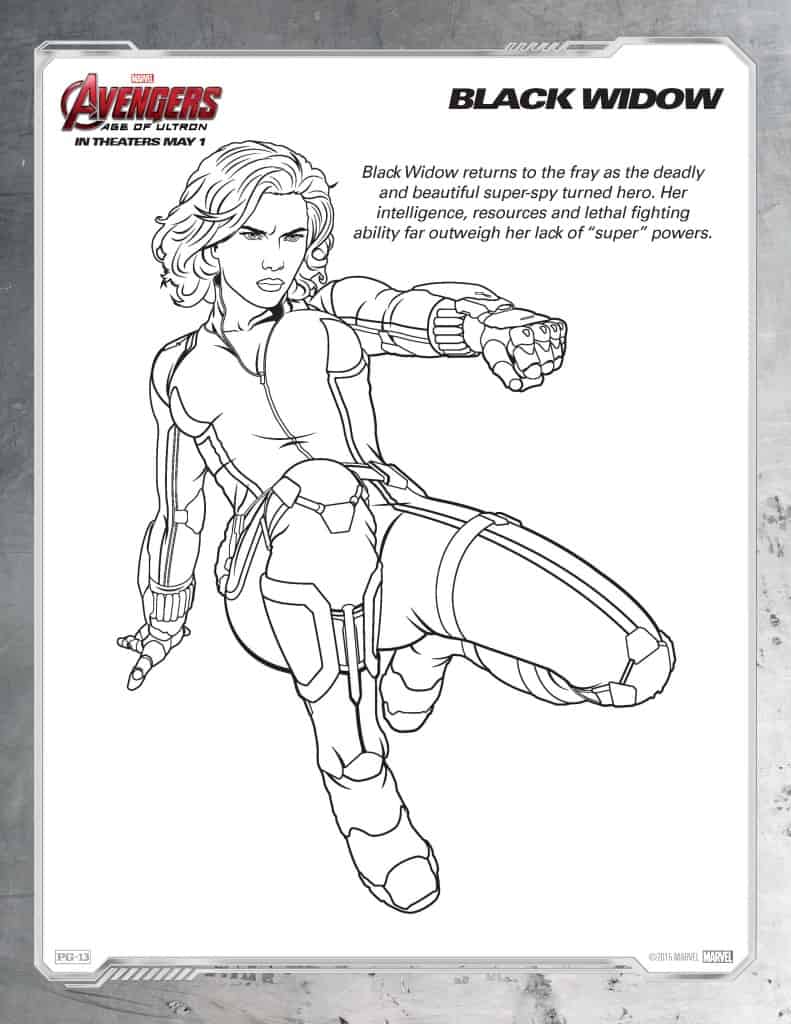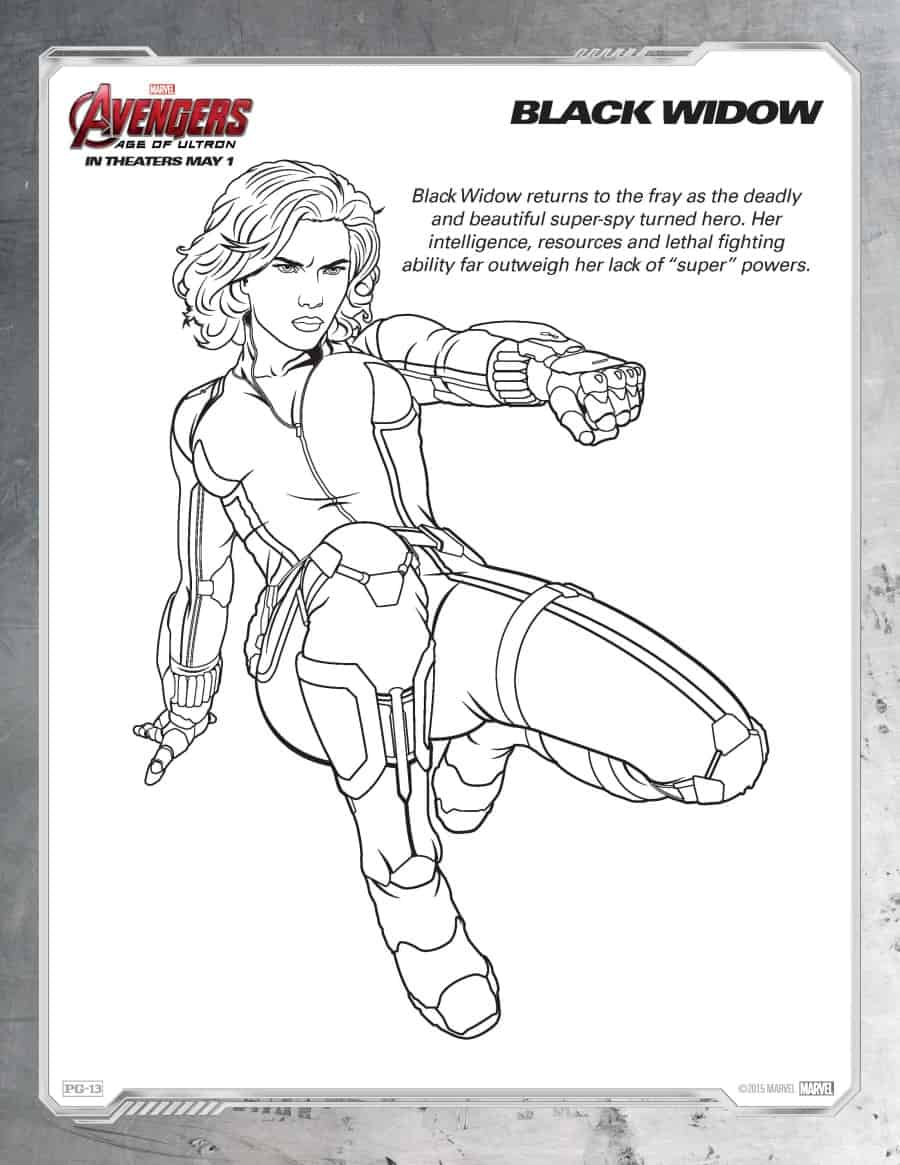 Avengers Age of Ultron is in theaters May 1st!