I get asked by family and friends how I manage to fit everything into our suitcases for vacations, specifically the Disney vacations. As I started packing up for Disney Social Media Moms Celebration I thought it would be a great time to share my how-to!
Typically I only bring a carry-on and I fit everything into it. Shocking I know. Whether you are packing only a small bag or bringing the whole house with you, these tips will work for maximizing the space in your luggage.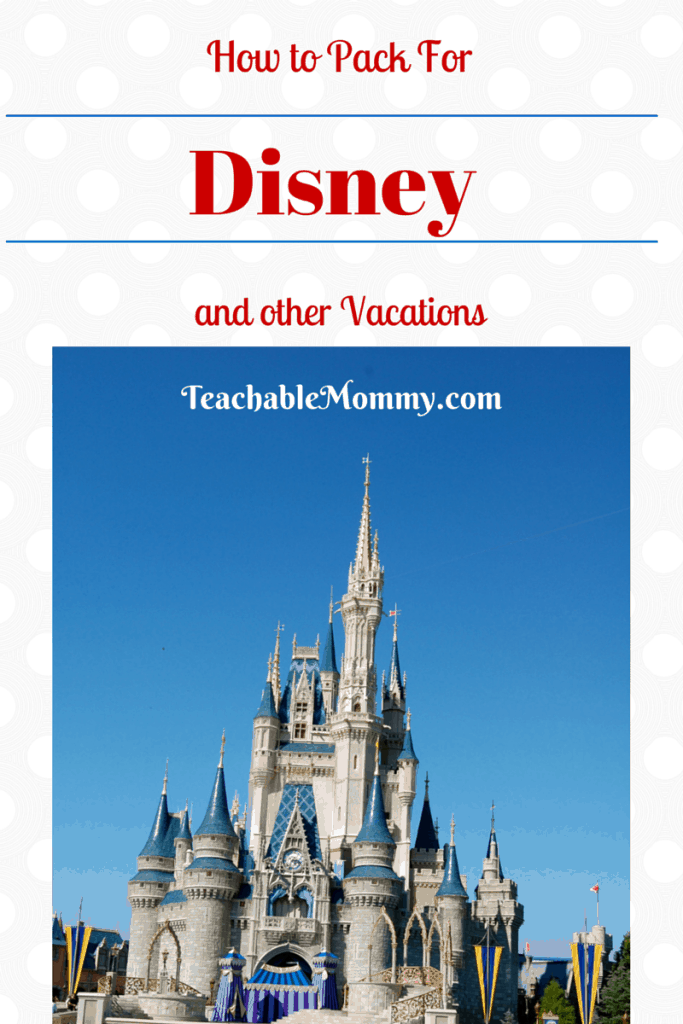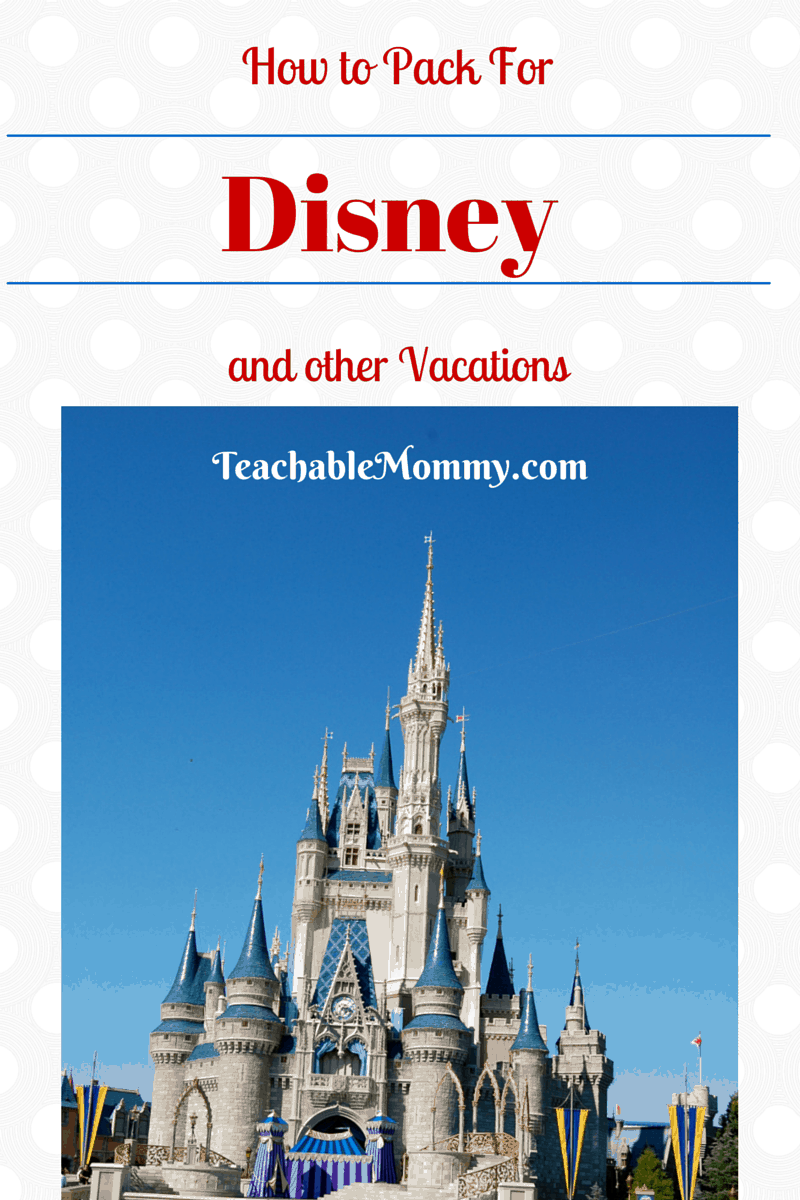 My favorite suitcase and also the official luggage of the Walt Disney World Resort and Disneyland is American Tourister. They were kind enough to send us mom all a brand-new carry-on size iLite Xtreme. They are lightweight, fit a ton of clothes and goodies, and the 360 spin makes keeping pace with the kids a breeze. Thank you American Tourister!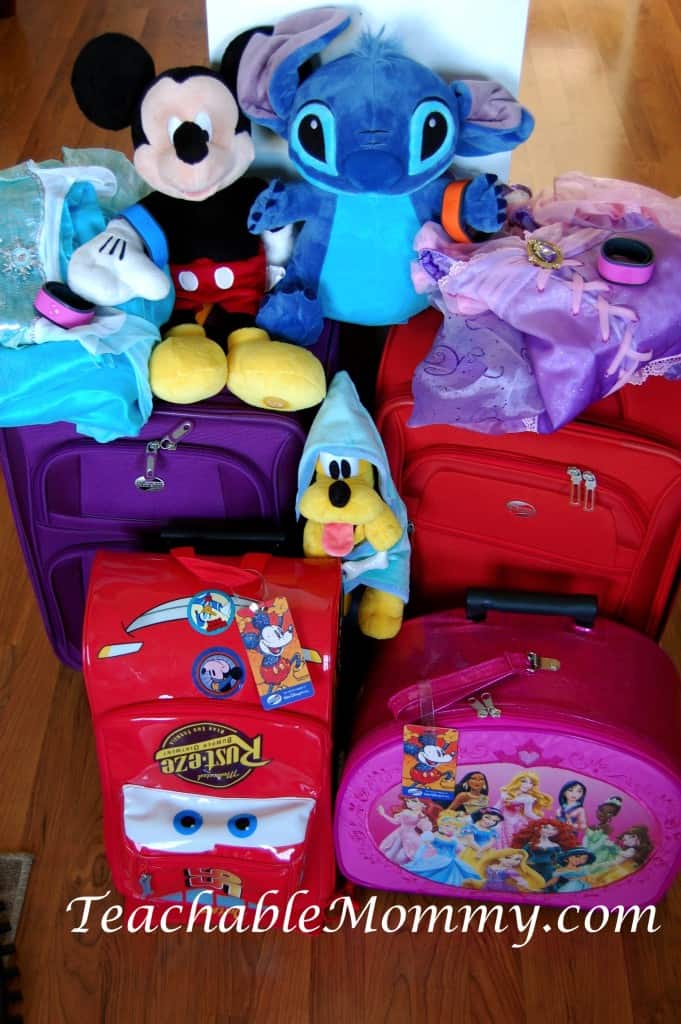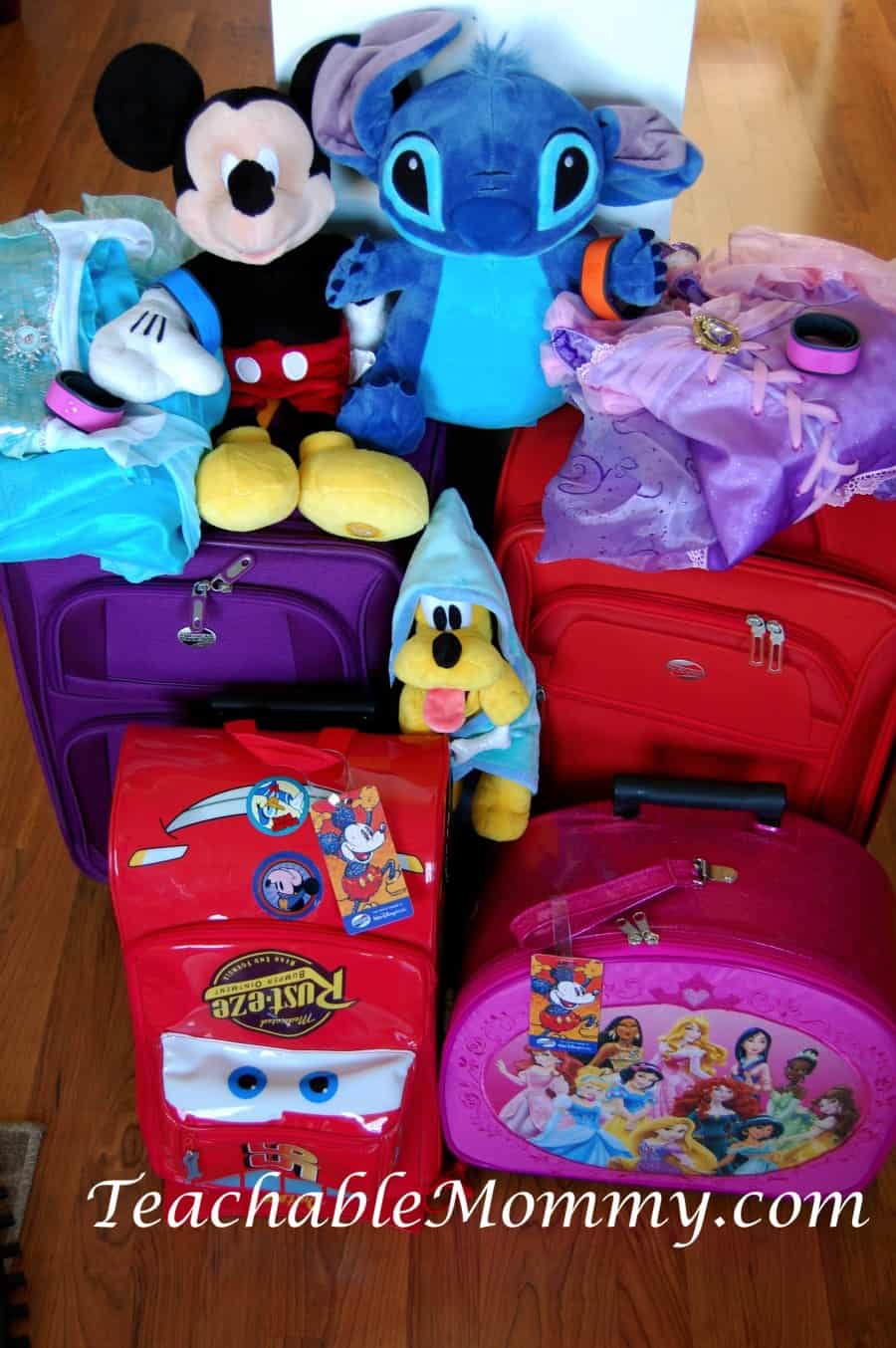 I don't always stress packing to maximize space. But with a trip to Disney I know that means costumes, Princess accessories, not to mention the souvenirs that find their way into your possession for the trip home!
Roll Your Clothes
Now that might sound simple or maybe you've heard it before, but it is a good reminder to keep in mind. My kiddos have Disney luggage meant for kids. So it is smaller than my own carry-on. Typically I end up having to pack the Princess' costumes in my bag. Those things take up a lot of space. Rolling is a must so she has many options to choose from for the Bibbidi Bobbidi Boutique. Good thing I don't mind glitter getting everywhere.
BEFORE: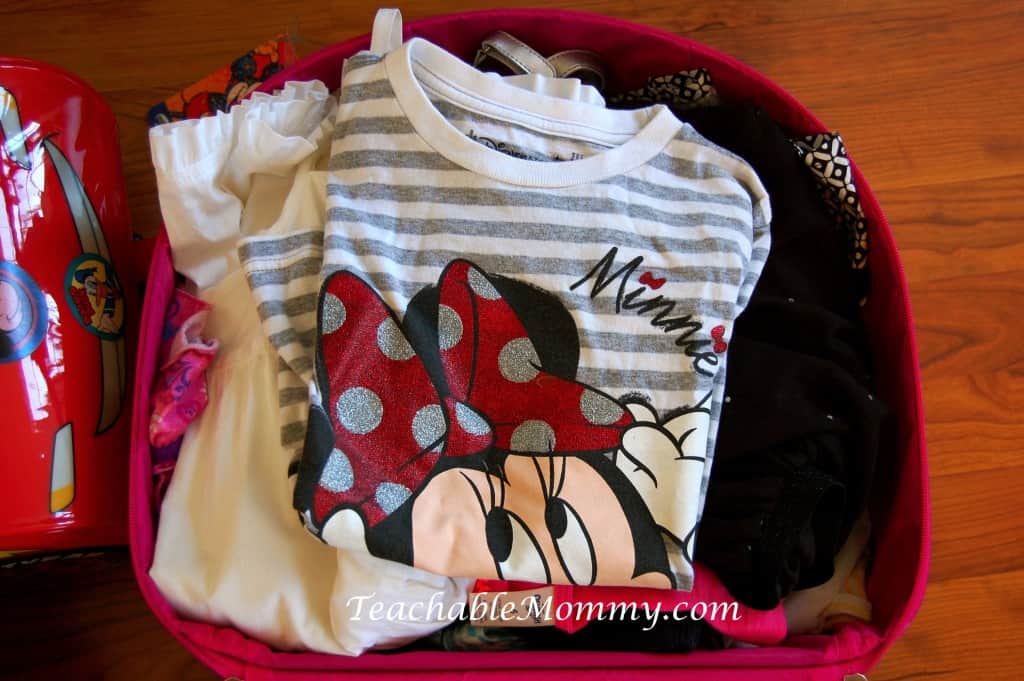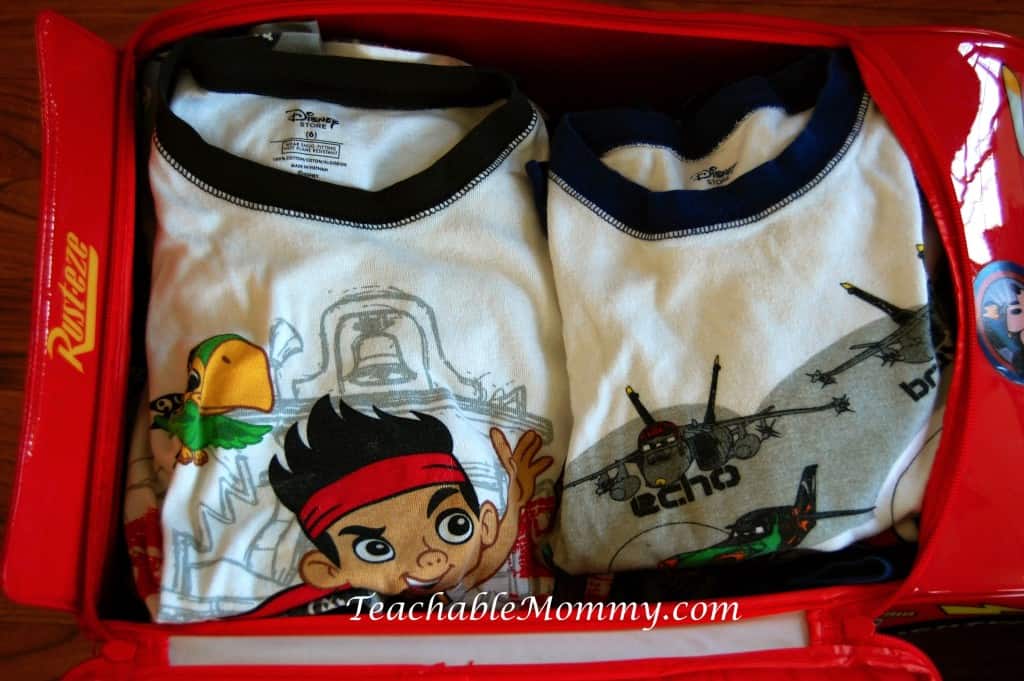 Not much room to add anything else, and I'm not even finished putting their things in here. Imagine a time-lapse video showing my awesome rolling skills here.
AFTER: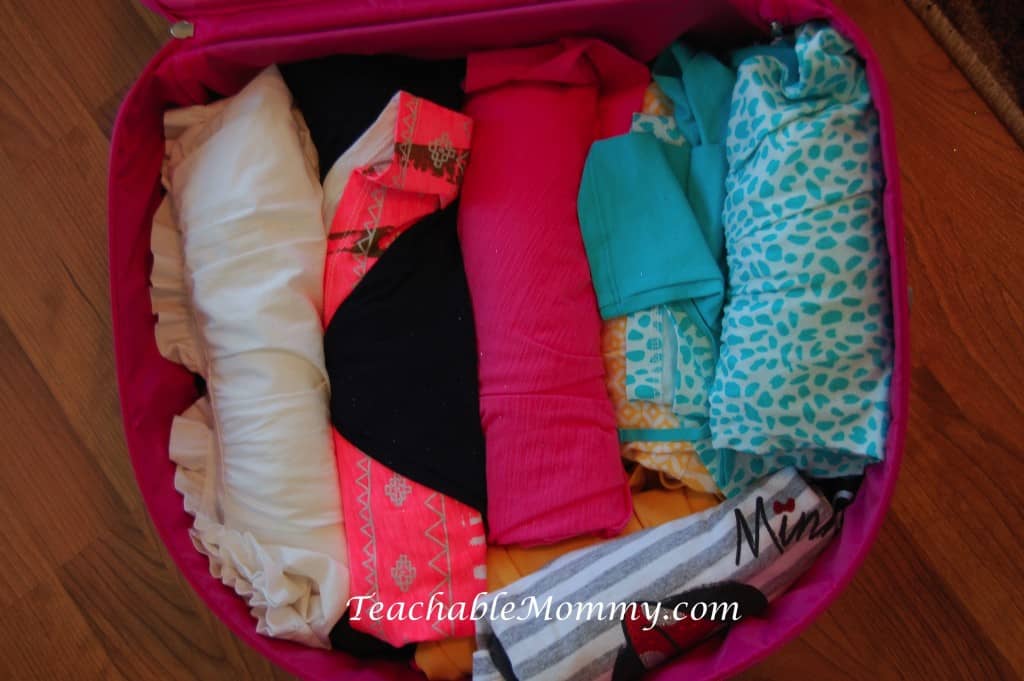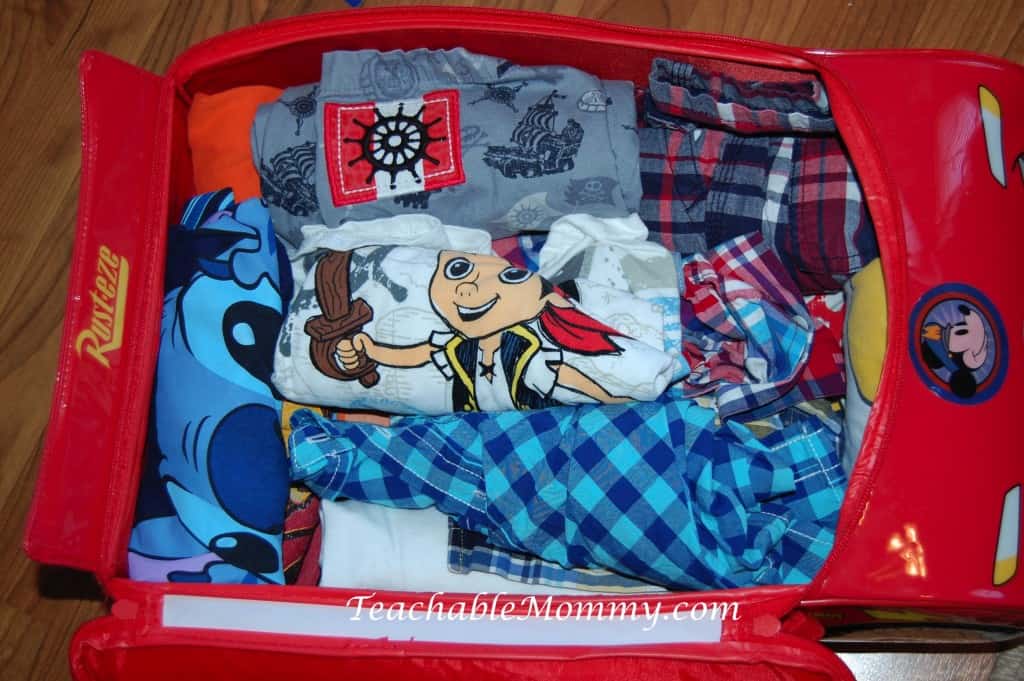 Look at the room that was made in these suitcases. Now I might even be able to fit at least one of her dresses inside her case!
Pack Shoes Sole to Sole or with a Shower Cap over the Soles
If I am packing them sole to sole, I put my jeans on top or around them. Your beautiful clothes stay beautiful and if anything gets on jeans they are easy to clean off.
Dryer Sheets for Fresh Smelling Clothes
Throwing in a dryer sheet will keep your clothes from taking on the smells of your suitcase, dirty clothes that might be mixed in with clean ones, and the smell of someone else's funky that they packed in their luggage. You have no idea how bad cargo spaces smell. I know a guy, trust me you don't want to go there.
Roll Outfits
If you have the extra time, this makes for great organizing especially for the little ones. Roll their underwear, shirt, and shorts together and all they have to do is grab a roll and go.
Double Bag All Toiletries
Trust me on this. We had an instance where my husband's deodorant exploded on everything. That was a fun discovery let me tell yah. Side note: do not bring gel anything!
Pack Entertainment
My motto for traveling with kids is to always be prepared. I don't care if your flight is less than 2 hours or more than 10, a bored 5 year old can make even 5 minutes feel like an eternity.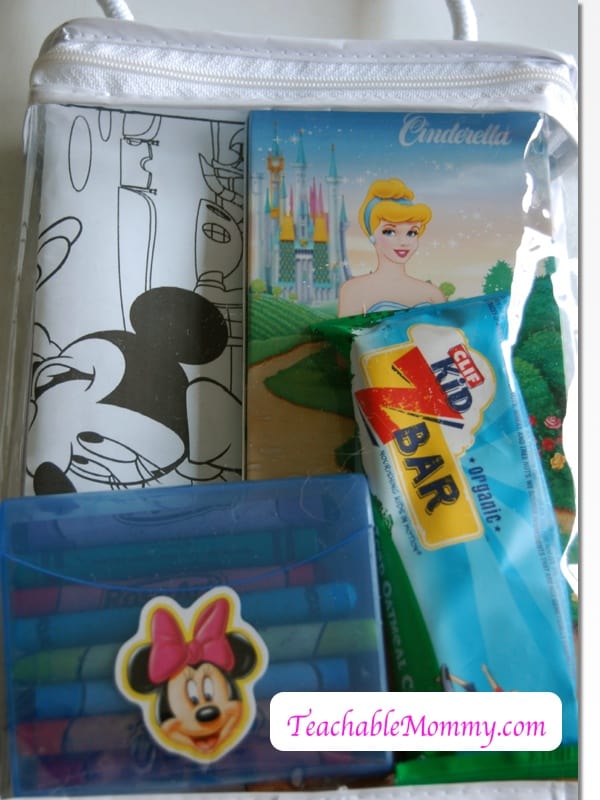 These pint sized fun bags are a great way to keep the kids happy on the trip. Customize them to your own child's likes, I chose crayons, coloring sheets, books, a small toy, and some snacks.
Don't Forget Your Extra Allowed Bag
If you haven't flown in awhile, you can bring another personal bag in addition to your carry-on. Think purse, backpack, etc. These bags are the best place to store your fun bags for the kids, Magic Bands, extra snacks for you, camera, and other small items.
The Princess and Pirate also have to bring along a lovey or stuffed animals to snuggle with. Peace in the land would be demolished if these precious treasures were accidentally squished inside a suitcase. Besides, if you have them handy they are something else to keep them occupied during the trip.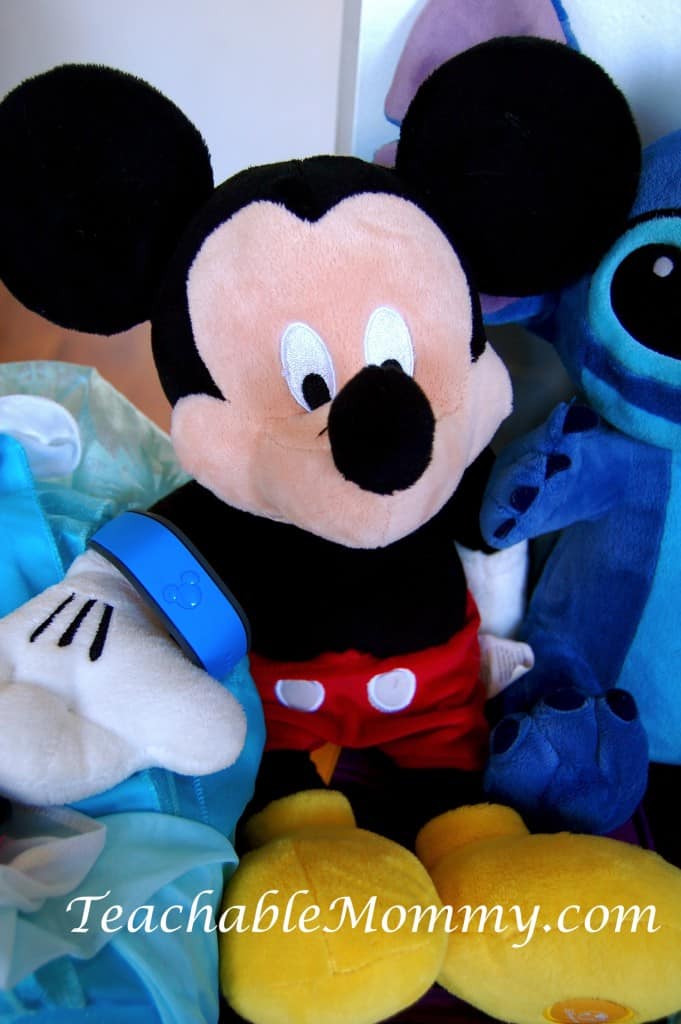 We are counting down until Disney Social Media Moms Celebration. I cannot wait to share the magic with you all. I even promise to shoot video! To follow along at home watch the hashtag #DisneySMMC!
Also checkout: What to Pack for Your Disney World Vacation!