Ant-Man packs big action and fun! I was excited to be able to screen the movie while I was in New York City. It was only made better by the fact that Ant-Man himself, Paul Rudd, was there! You guys have no idea how cool that was for me as a fan of his since Clueless, plus my kids couldn't believe that Ant-Man was at Ant-Man!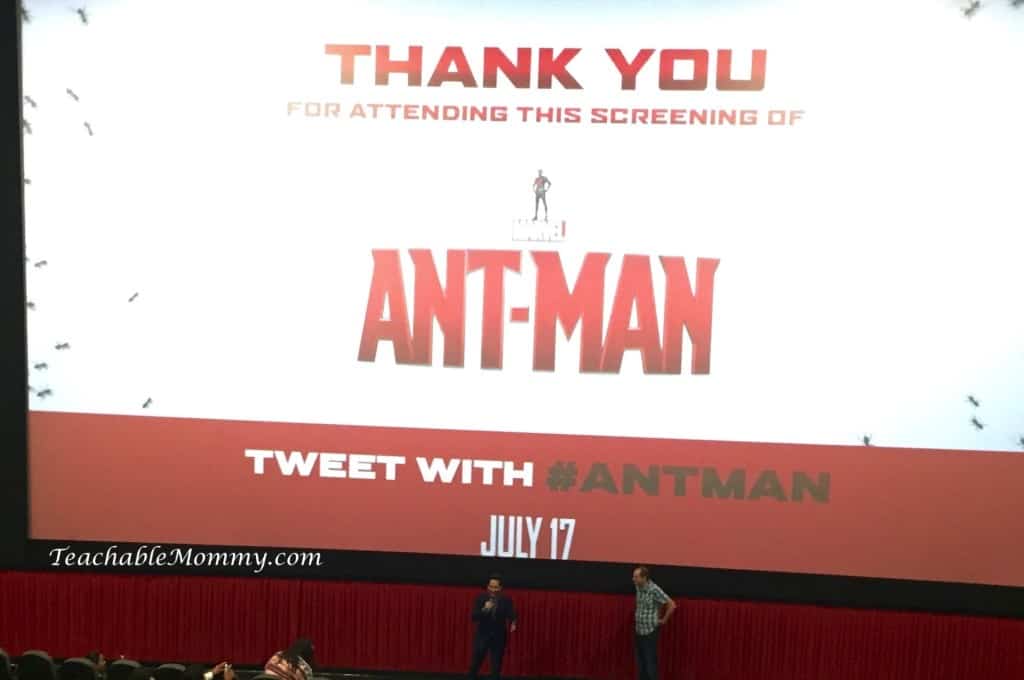 I went into the movie excited to see how they would bring Ant-Man to life. As Paul Rudd said it has been awhile since we had a shrinking movie and graphics have gotten a lot better since then. I recommend screening it in 3D because it gives you a better feel for the depth of the graphics when he is tiny. You feel like a kid again, almost like you're wandering around the Honey I Shrunk the Kids playground at Disney World.
Ant-Man surprised me, I didn't think it would have the heart that it did. Scott Lang is the type of character we can relate to, as a normal guy. Maybe not the cat-burglary part of it but that he is a man who is just trying to get his life together. He is not a Norse god, a billionaire playboy philanthropist, or a super soldier. Scott is just Scott. The unlikely hero who does what needs to be done and gives it all he has.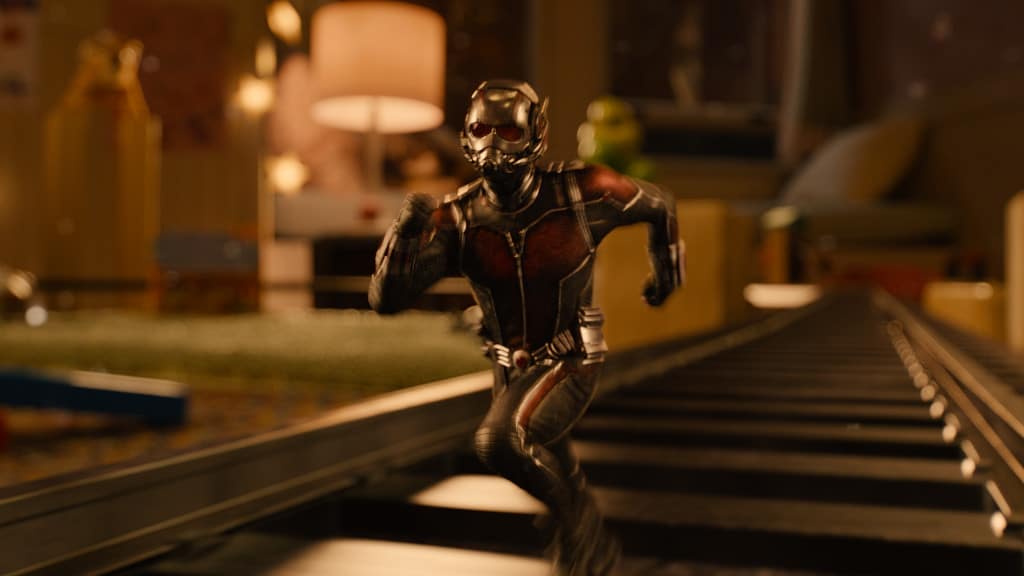 There always seems to be at least one comedic scene that sticks out in each movie. For this one it was when Scott asks why they just don't call the Avengers! It also gives more insight into the Pym/Stark relationship. I think it allows a better understanding for those who questioned how Marvel would address how the cinematic universe deviated from the comics.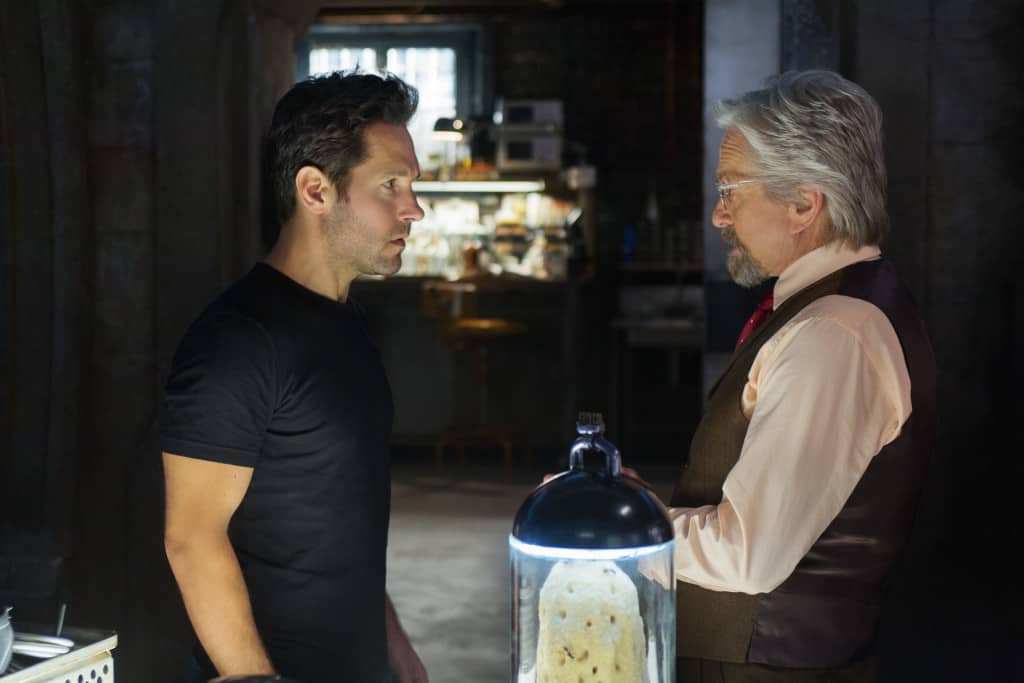 Evangeline Lilly is kick-butt as Hope Van Dyne. She is smart, strong, and takes no crap off of anyone including Scott. She also packs a mean punch! My daughter is getting more into female superheroes and as fan myself, it is nice to see a strong female lead character. Marvel does a great job at giving their female roles a true presence in the movies.
And then there is this guy, Darren Cross aka Yellow Jacket. He has a serious chip on his shoulder he has been nursing for years. His suit is scary, plus I hate yellow jackets. They are jerks.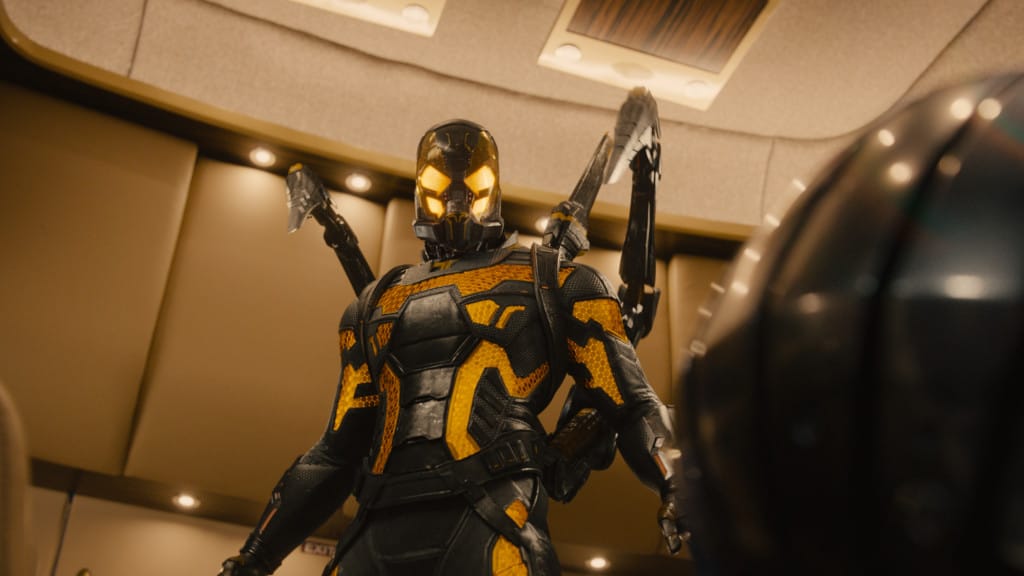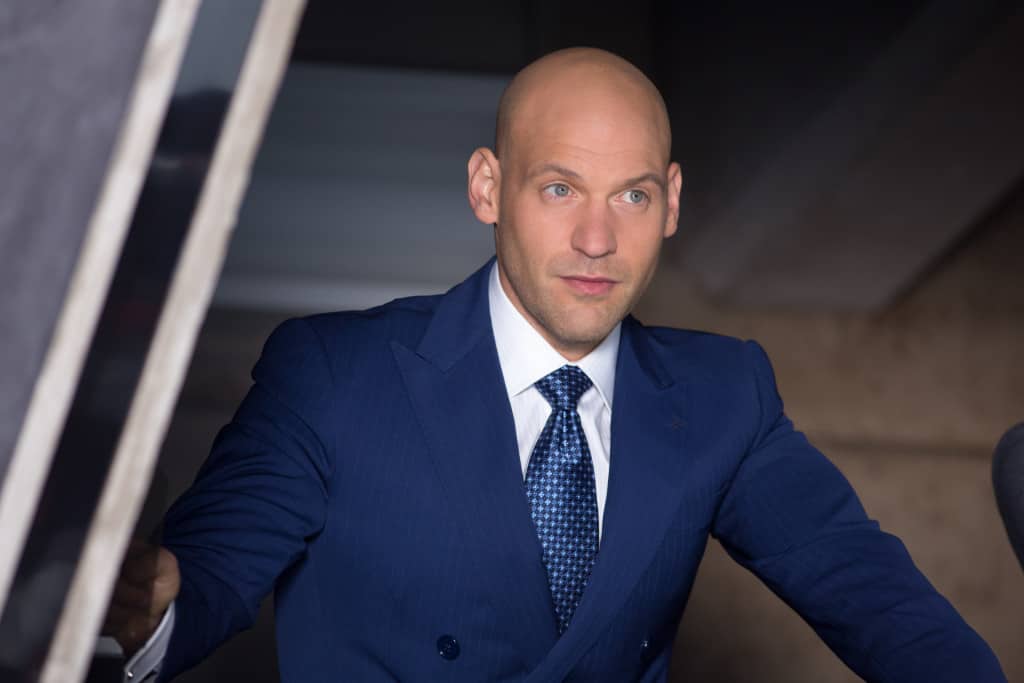 Michael Douglas is Dr. Hank Pym. The genius behind the suit. He also is a very opinionated old man, with a sarcastic side who is not a big fan of Tony Stark, his dad, the Iron Man suit, or anything Stark related.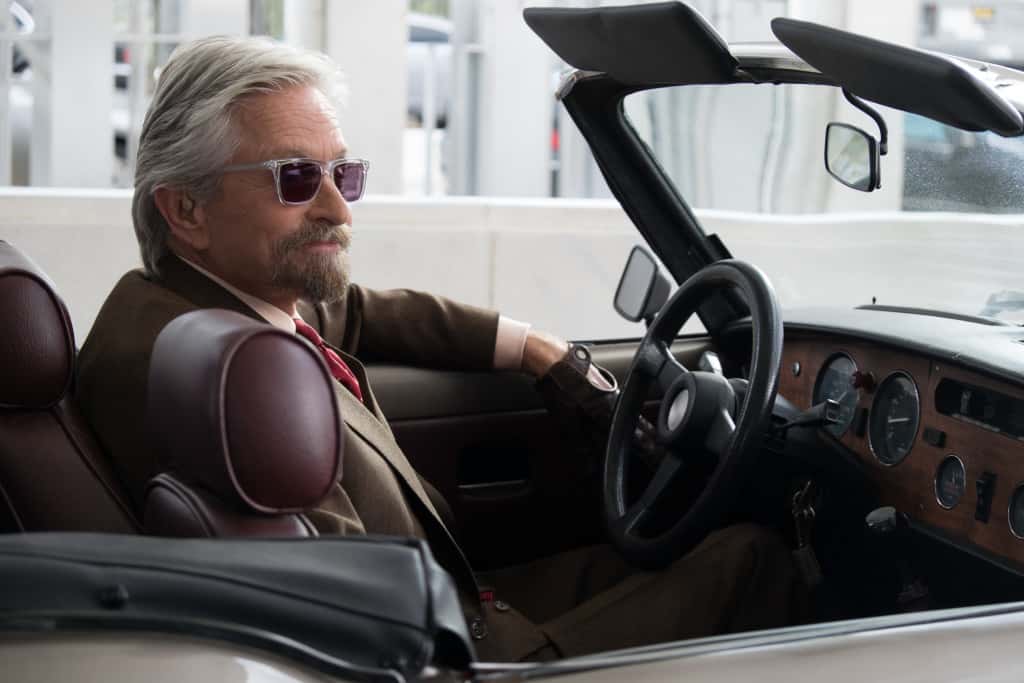 I had to share this picture because it is super sweet. This little girl loves her daddy, faults and all. She believes in him when he stops believing in himself, and is his inspiration for finally being man enough to become Ant-Man.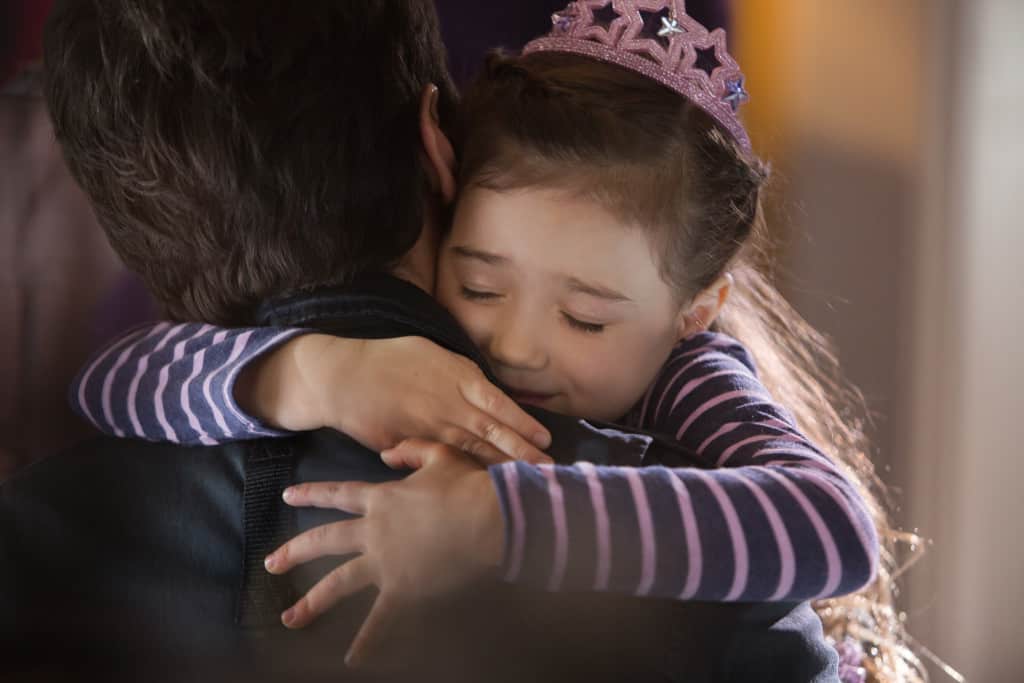 Verdict: I had a blast! It was funny, had a lot of heart, and the action was just what a Marvel fan is looking for.
Ant-Man took us up, down, and all around the world of Scott in visuals that were pretty amazing. Like I said, the special effects have come along way since the last shrinking movie! Who knew I would become such a fan of ants?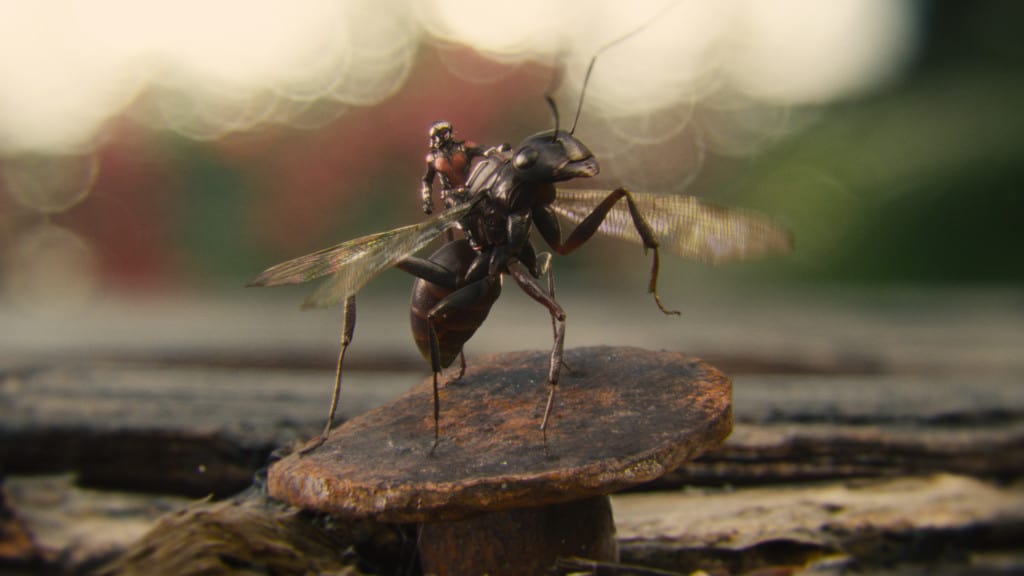 Both credit scenes were awesome, yes I said both. Two. And no one of them is not Paul Rudd eating shwarma. Seriously, the second one had me smacking my friend next to me saying did you see that?! That's *@(T#@ sorry can't tell you! Go see the movie and tweet me so we can gush about it!
The first one was awesome too but I knew that one was coming, at least I was hoping it would come. Regardless of my inclination towards what might happen I was still all yes! I knew it! Ahhh can't wait! Can you tell I'm having a geek moment as I type this?
I cannot wait to see Ant-Man join up with Captain America and Iron Man in Captain America: Civil War.
Download these Free Ant-Man Activities!
Ant-Man is in theaters everywhere!