If you remember my drool worthy pics from a few weeks ago then you're going to love this news. Corner Bakery new Flatbreads are available now! These flatbreads are anything but flat. Packed with tasty goodness and not a ton of calories!
At a local Corner Bakery, we were treated to a tasting of the new flatbreads from the head chef of Corner Bakery himself Ric Scicchitano. He shared with us what makes Corner Bakery better than the rest and a lot of jokes too.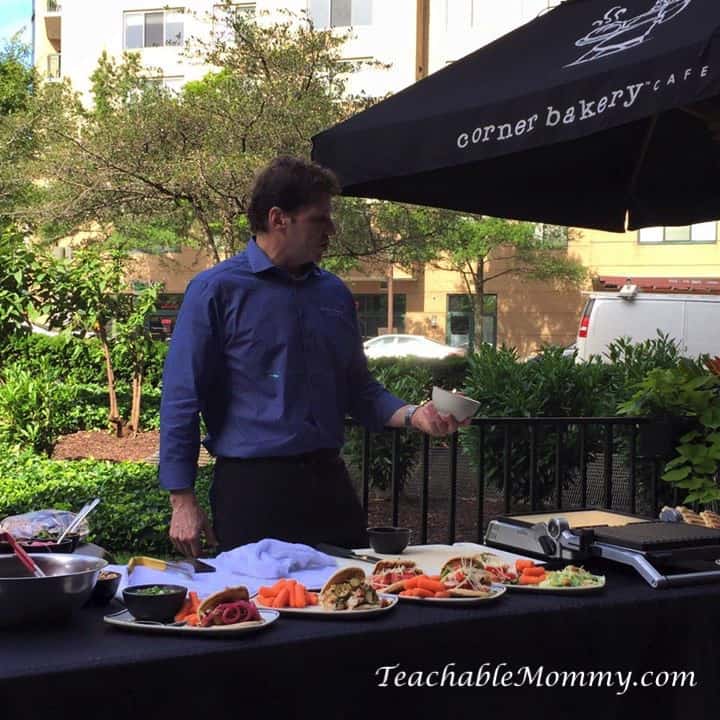 Did you know that Corner Bakery makes their coleslaw, pickled onions, and more fresh daily?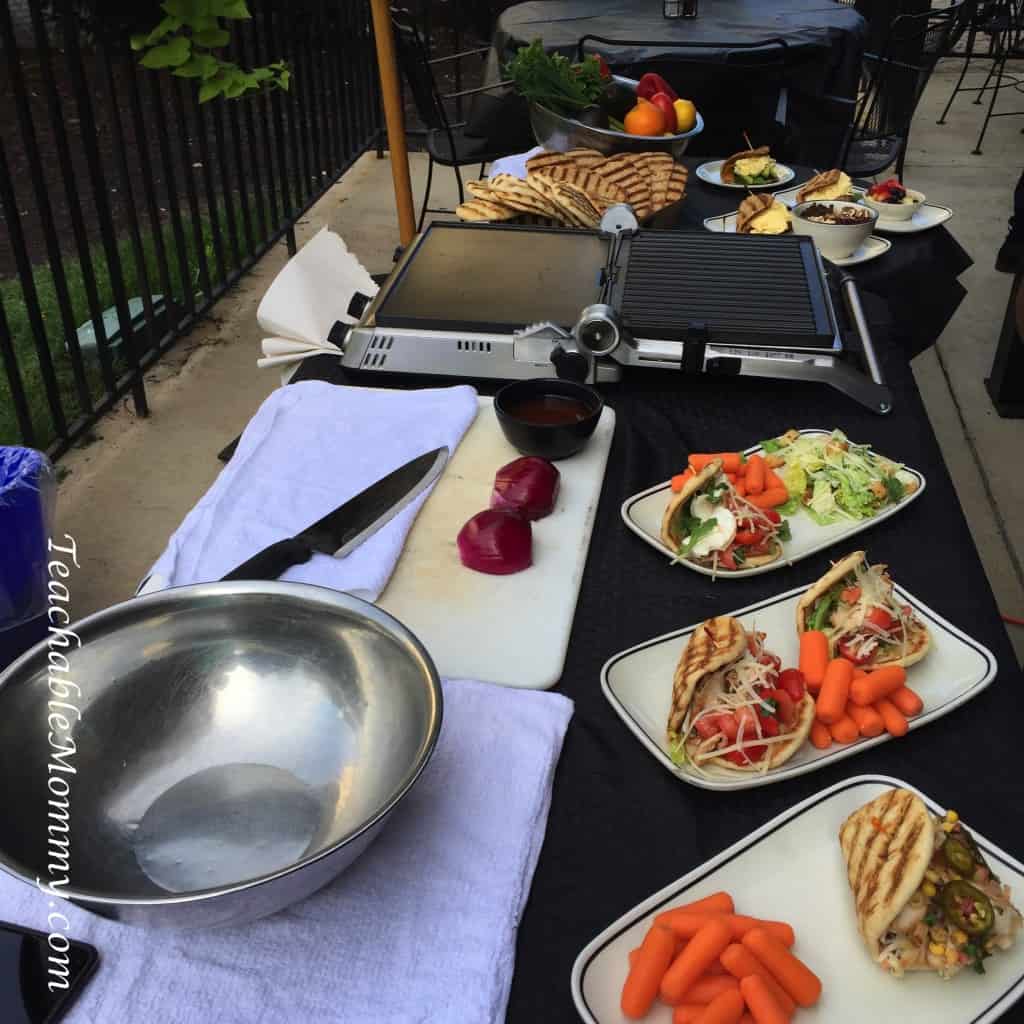 These new Unflat breads have joined the lunch and dinner menus. They are all under 330 calories, and trust me they are filling!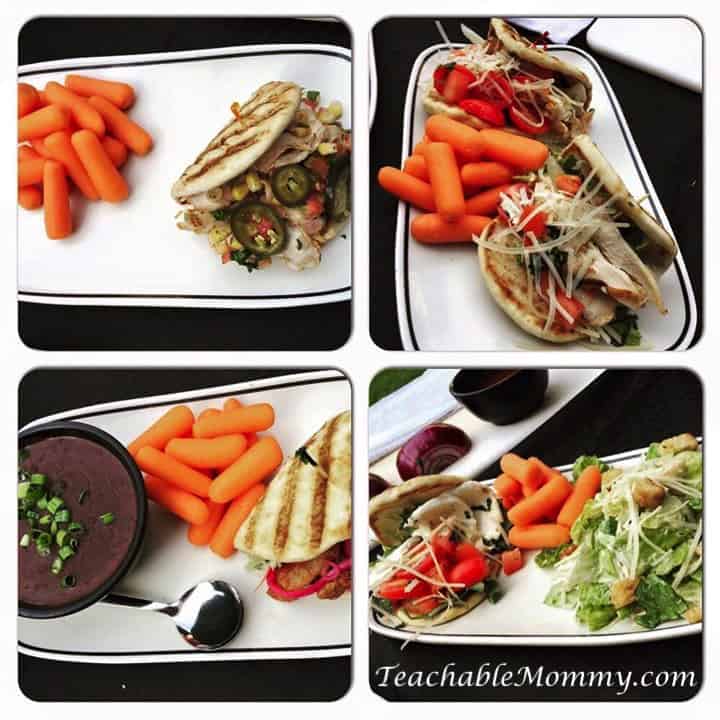 Available in four flavors:
Southwest Chicken with all-natural grilled chicken, zesty slaw, corn and tomato salsa, house-pickled jalapeños and avocado ranch dressing (280 calories)
Chicken Caesar with all-natural grilled chicken, romaine, bruschetta tomatoes, Parmesan cheese and Caesar dressing (330 calories)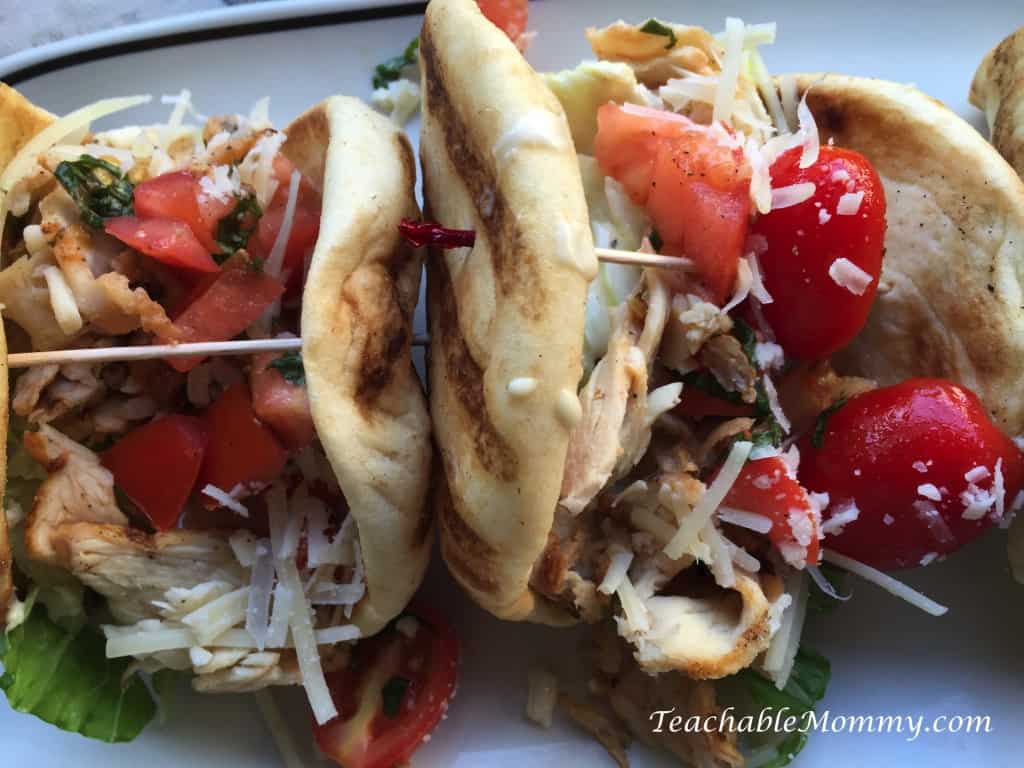 Caprese with fresh mozzarella, bruschetta tomatoes, arugula and Parmesan cheese (310 calories)
BBQ Pork with pulled barbecue pork, tangy slaw, house-pickled red onions and avocado ranch dressing (320 calories)
Ric also taught us the cheat way to make a great flatbread, use a bowl. Why didn't I think of that? Now the kids can help make some at home without making a huge mess!
If you're like me you prefer whole wheat to white bread. Just ask to substitute for it and they will take care of the rest.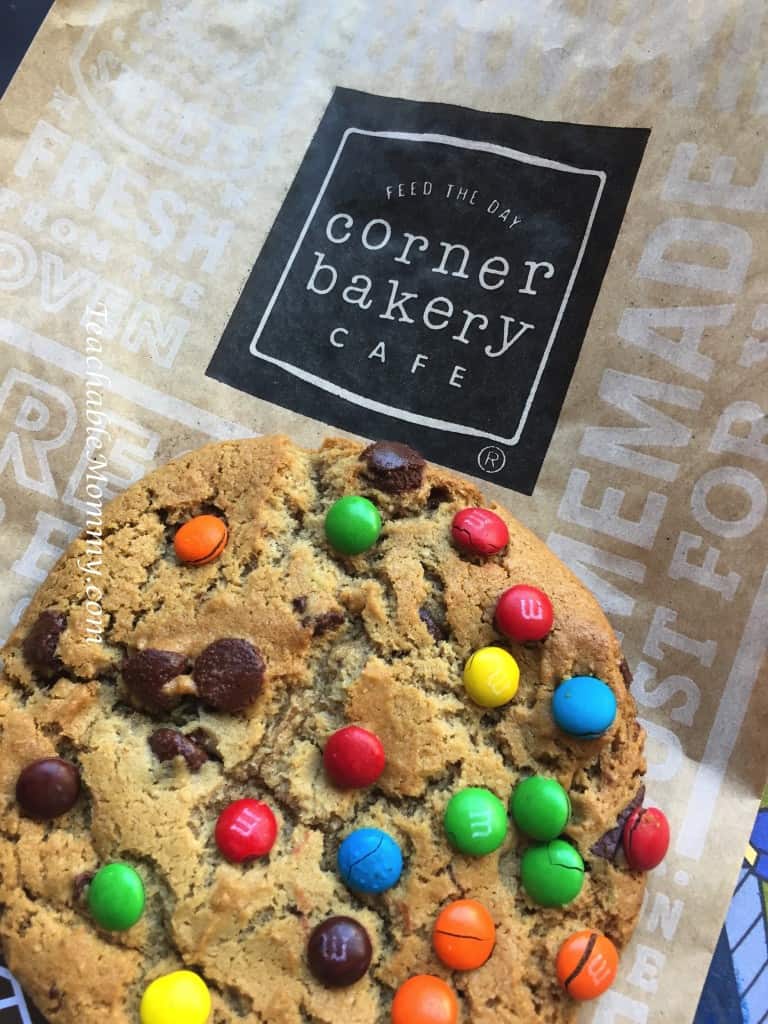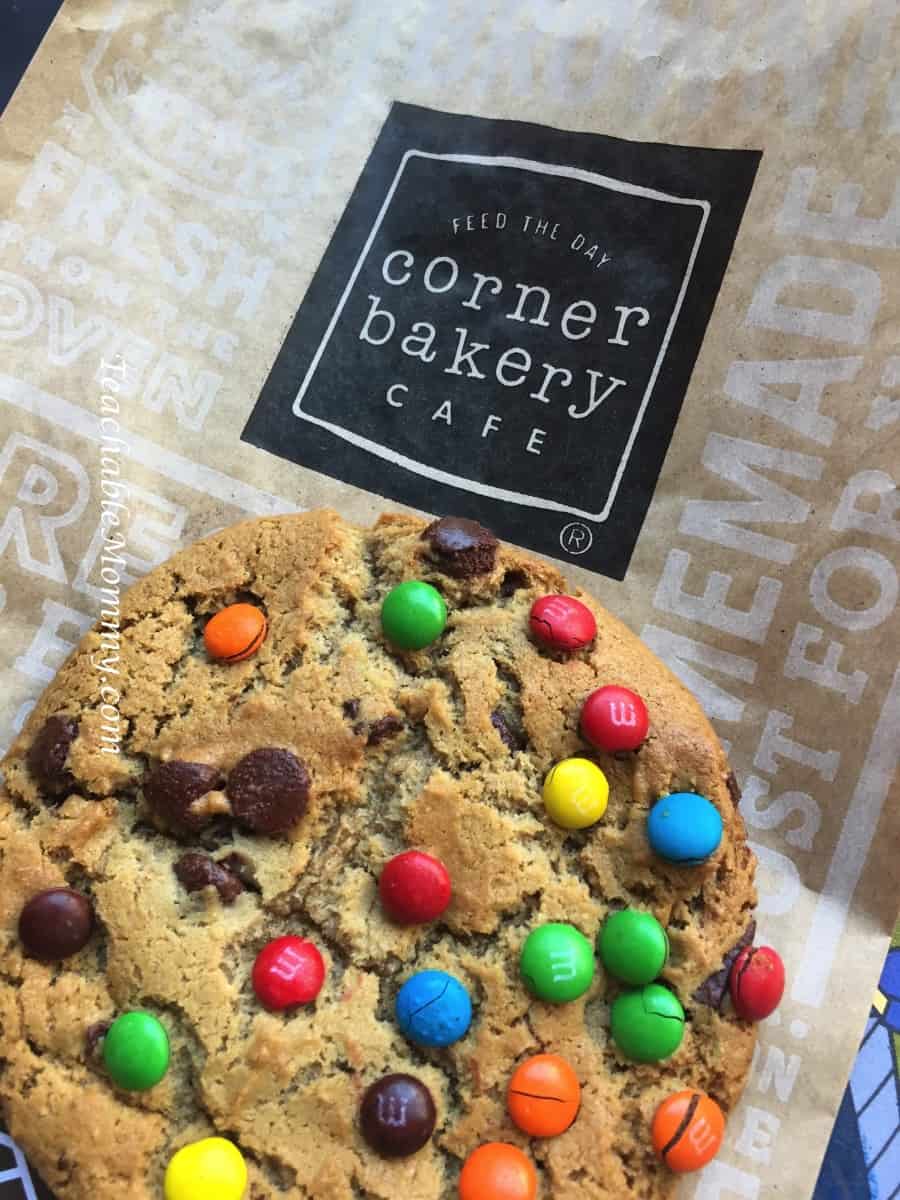 Okay this isn't a flatbread but it was delicious. Freshly baked, right out of the oven goodness!
For more info on Corner Bakery connect with them on Facebook and Twitter.
Which Flatbread would you like to try first?