Imagine the possibilities of not having to grocery shop. You wouldn't have to fight crowds on the weekends, battle your kids to just walk nicely beside the cart, or deal with the rudeness that comes out in people in the parking lot. If you could skip all that craziness, leaving more time for fun things would you? I know I would! Enter Peapod the nation's first and leading online grocery store.
With Peapod we can do things we want to do like movie nights or pool dates instead of schlepping to the store. It is a simple, quick, and convenient. Choose to have your groceries delivered or pick them up yourself depending on your area.
So easy the kids can do it! Place your order online via the website or use the Peapod app. I started my list on their website, then the kids added more through the iPad app, and I finalized and placed the order on the website.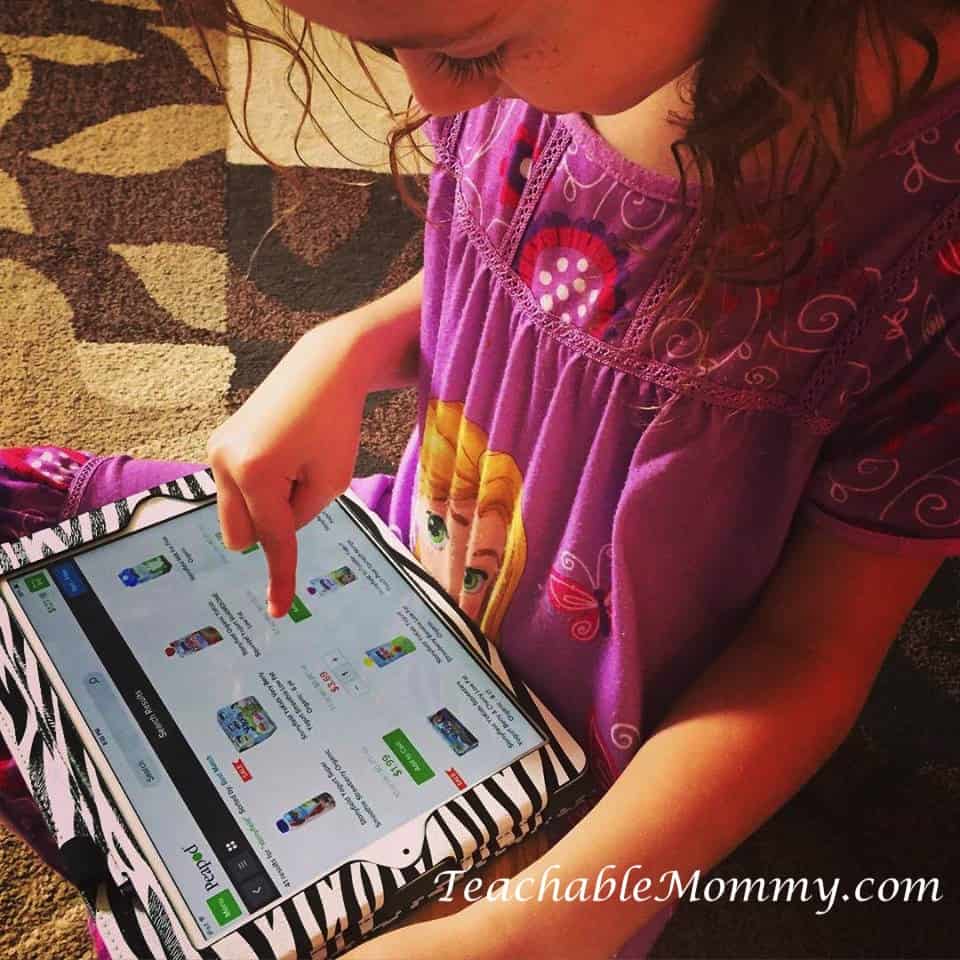 I selected store pickup and it gave me days and times to choose. When it was time I pulled up, called the number on the sign and within 30 seconds the attendant came out. He grabbed my stuff, loaded it in the back of my SUV and I was done. The whole process took less than 5 minutes. I know it sounds too good to be true but it's not. It really is that simple!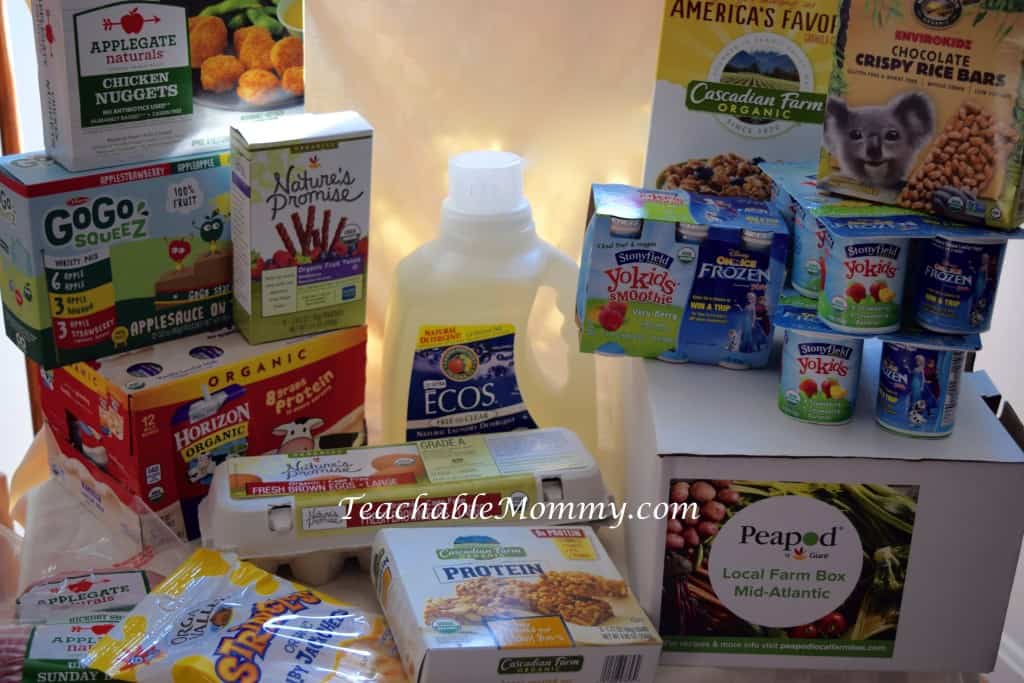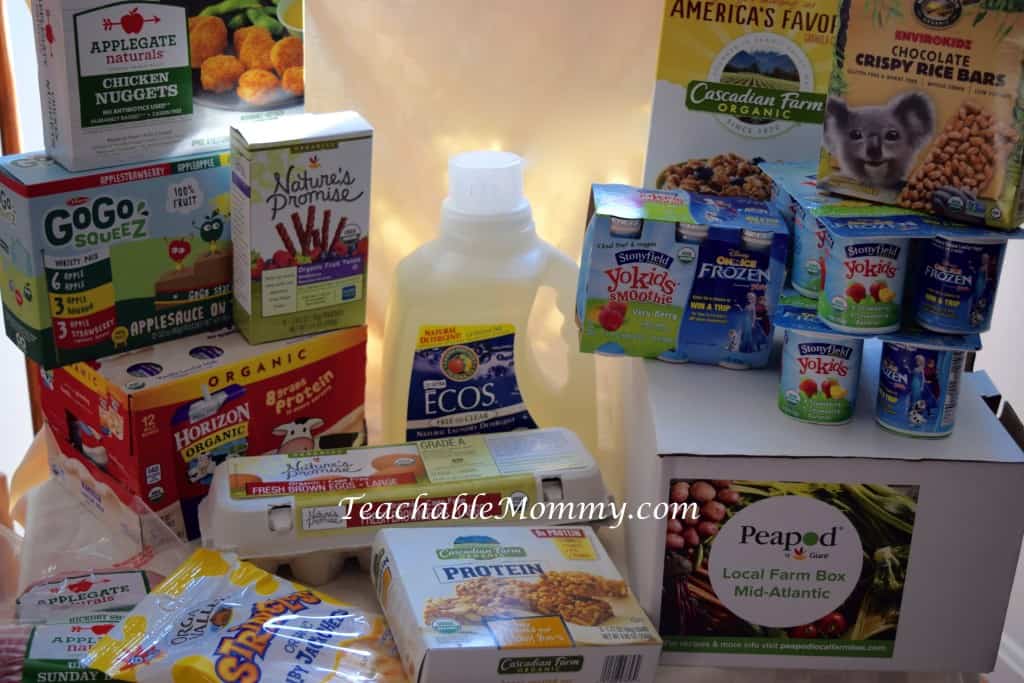 Peapod carries a lot of my favorite organic and natural brands. I could even order a local farm box, a new offering from Peapod that is a convenient alternative to committing to a season-long Community Sustainable Agriculture (CSA) farm share. It's a low-cost and flexible way for consumers to support local farmers while enjoying the convenience of home delivery and the freshest, in-season produce! Inside the box is an information sheet about where your farm box came from and a recipe idea.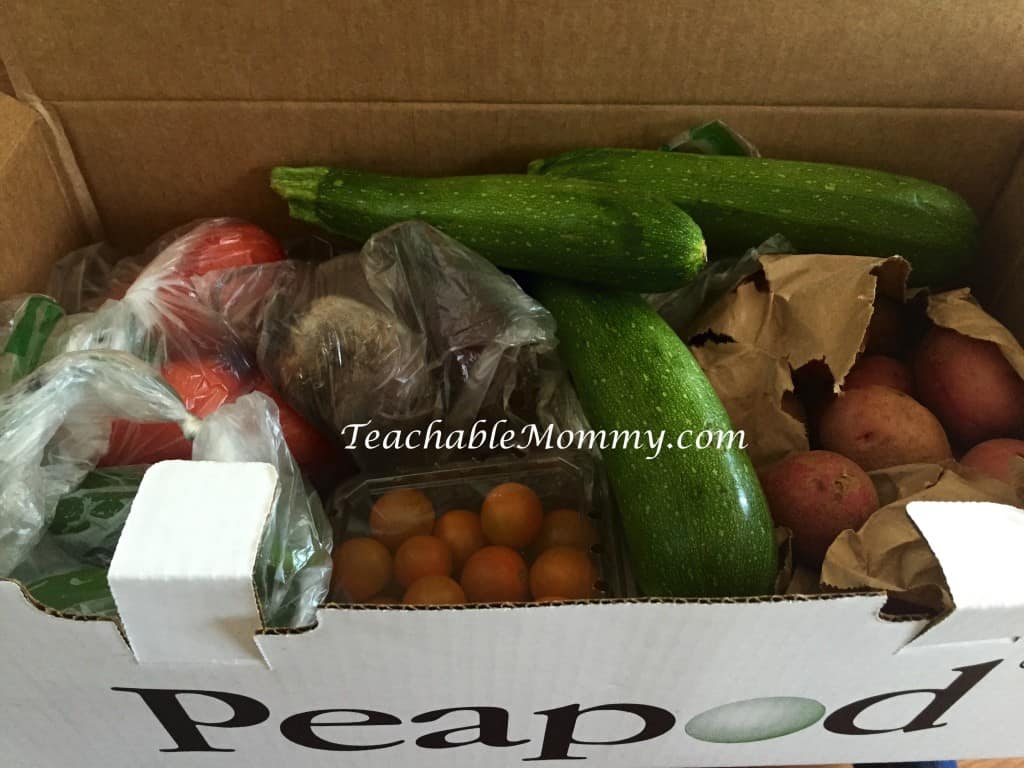 Ready to change the way you grocery shop? Peapod and I want to give you the opportunity to try it out!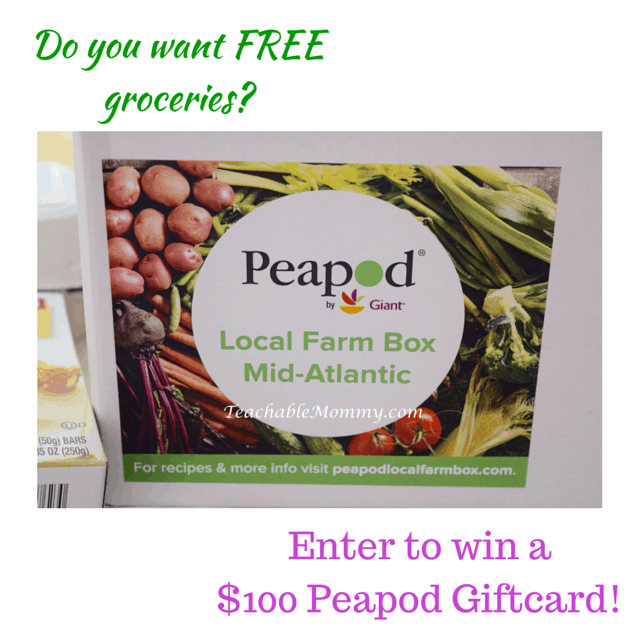 a Rafflecopter giveaway
This post is sponsored by Peapod. All opinions are my own.