Last week the hubs and I had a rare night out! We don't take those lightly, and all the parents agreed, so we had to spend it doing something fun. As a bookworm and a show-nerd is that a thing? I was intrigued by all the signs for the new JM Barrie's Peter Pan 360 Show I kept seeing everywhere.
Upon further investigation I figured this show was a cross between a circus, IMAX, and Soarin' otherwise known as my kind of show. We couldn't wait to attend and we were treated to a special behind-the-scenes look at how the cast gets ready for show. We were able to ask questions of Captain Hook, Wendy, and a Peter Pan. Not to mention how amazing it was to watch the fight scenes being rehearsed. It is a well choreographed dance and as we learned, eye contact is a must!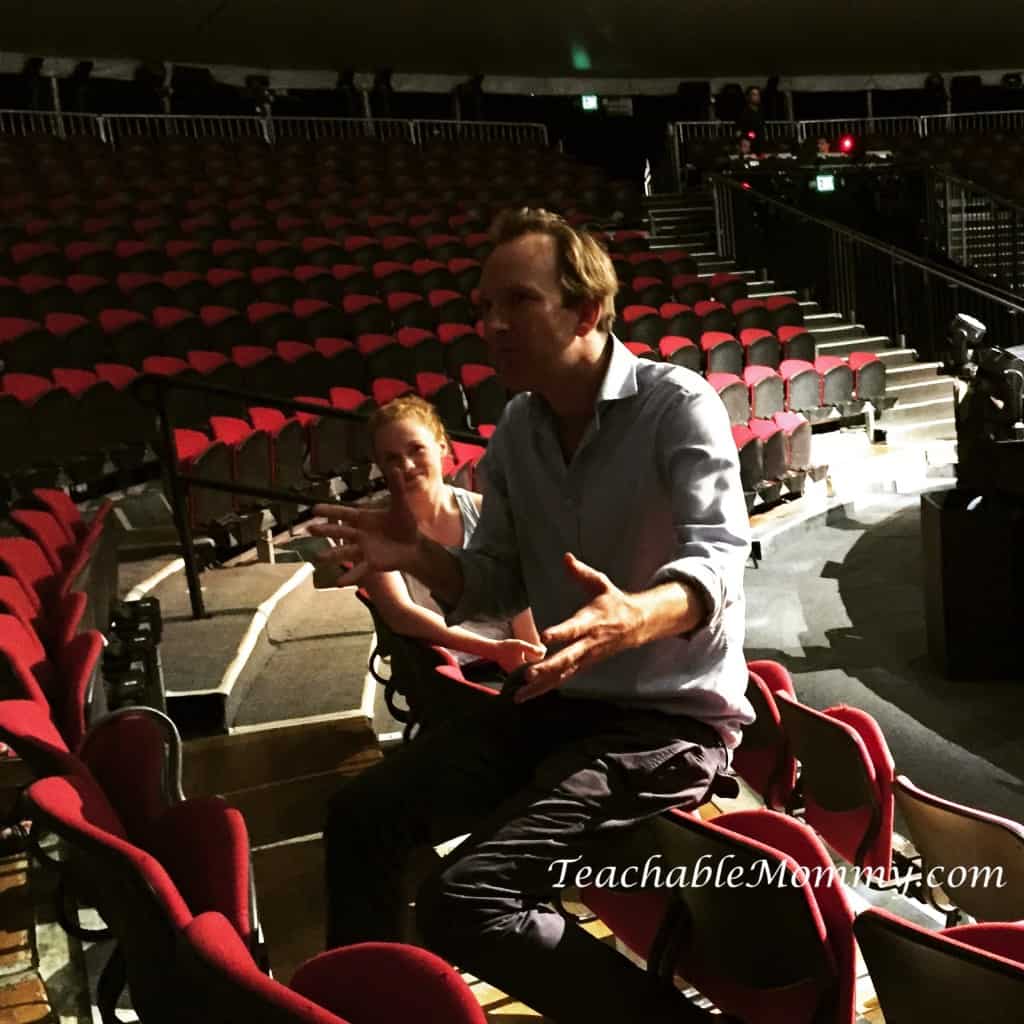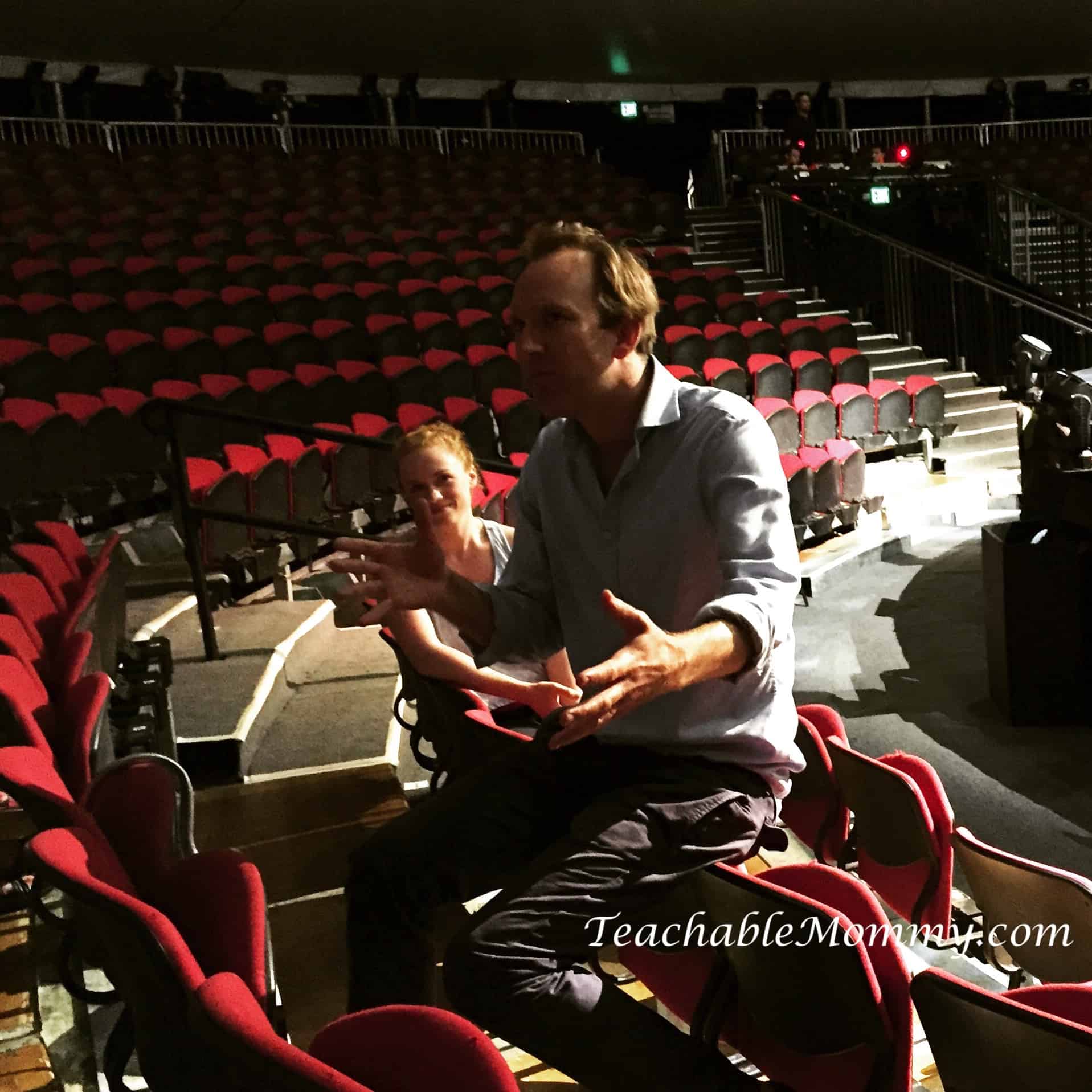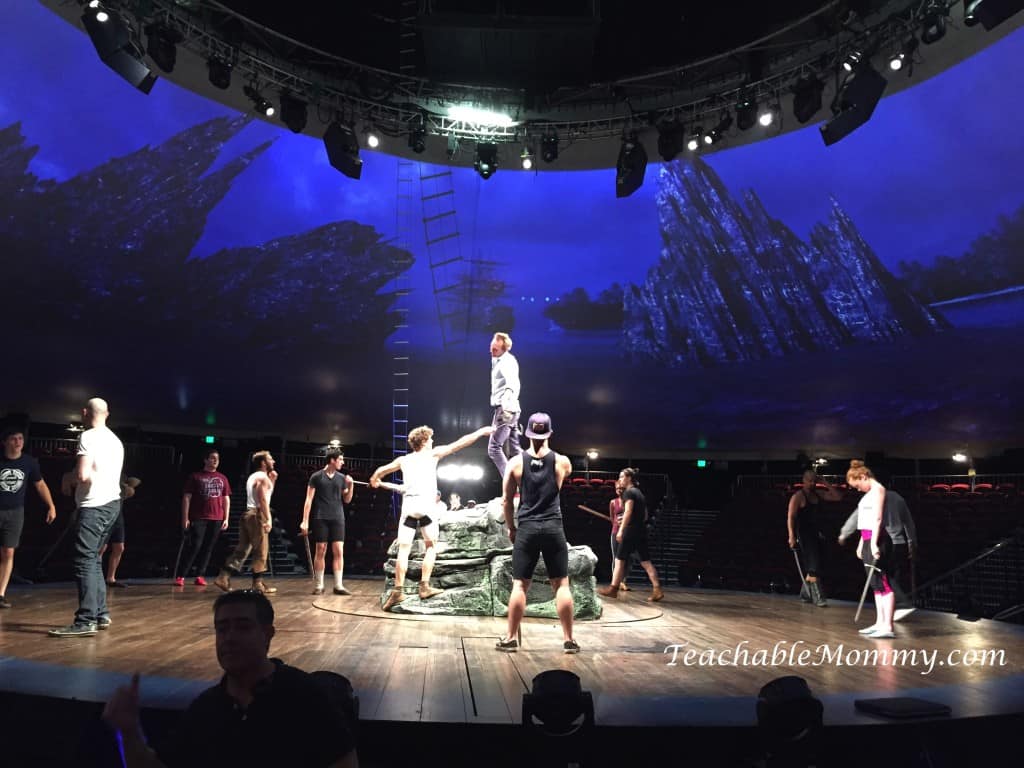 Notice the seas, rocks, and ship in the background. Those are projected onto the screens surrounding the theater. My favorite part was when we seemed to be sitting in the middle of the Jolly Roger.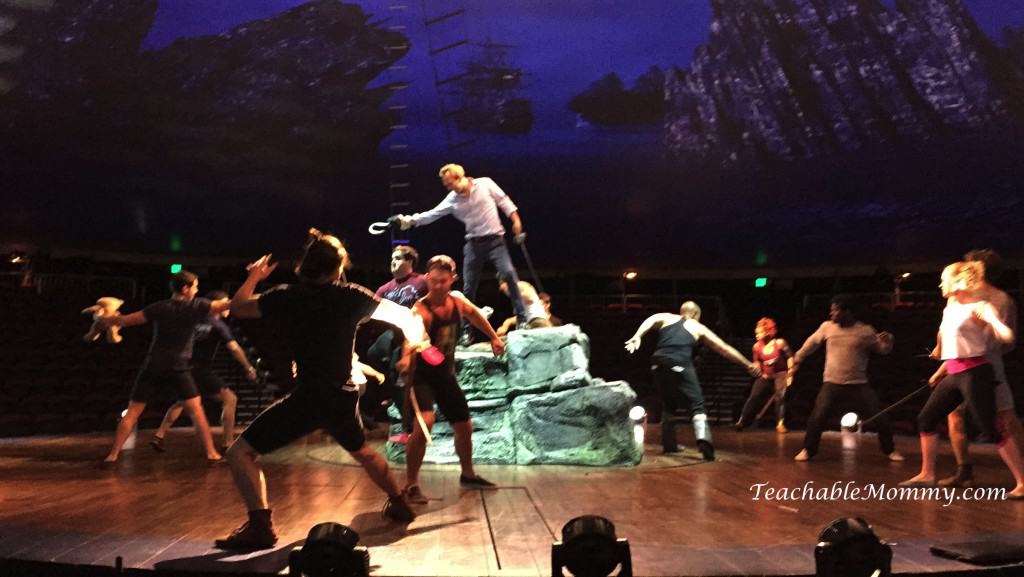 That rock you see is one of the moveable, rotating set pieces. Those along with several trap doors allow the sets and the actors to change and get into position quickly. What you don't see are the stage hands under the stage putting set pieces on the bottom of that rock!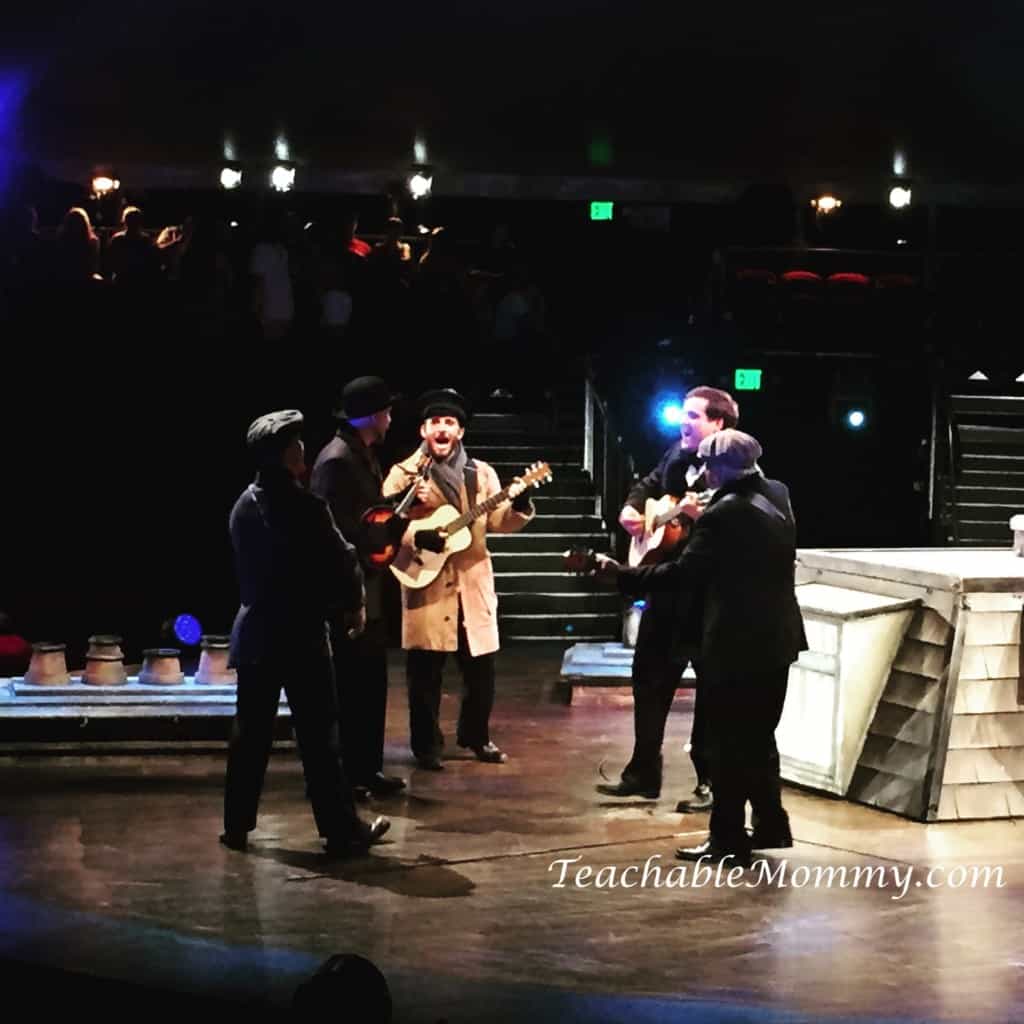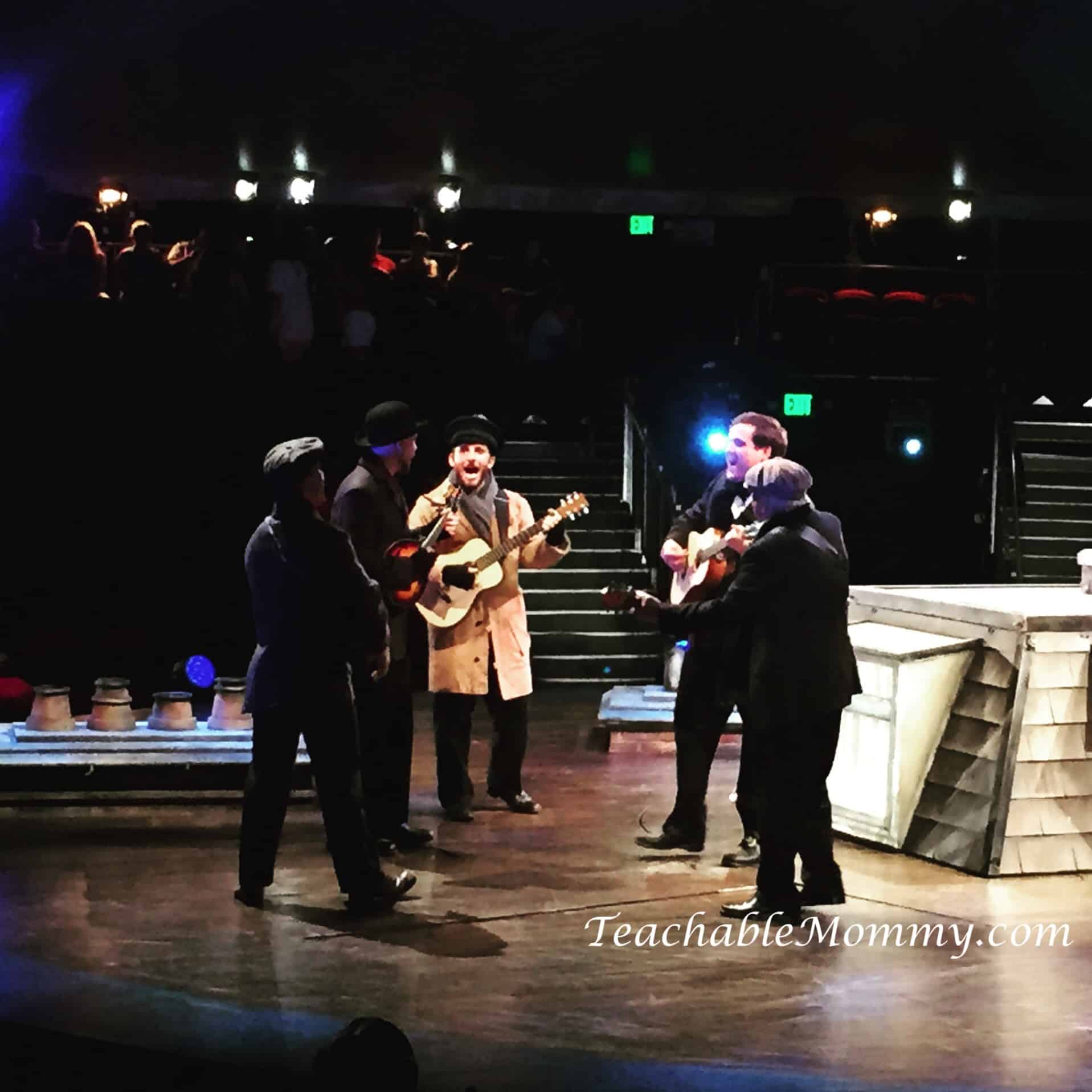 Pre show entertainment. These guys sing a lot of Piratey favorites, such as Blow the Man Down.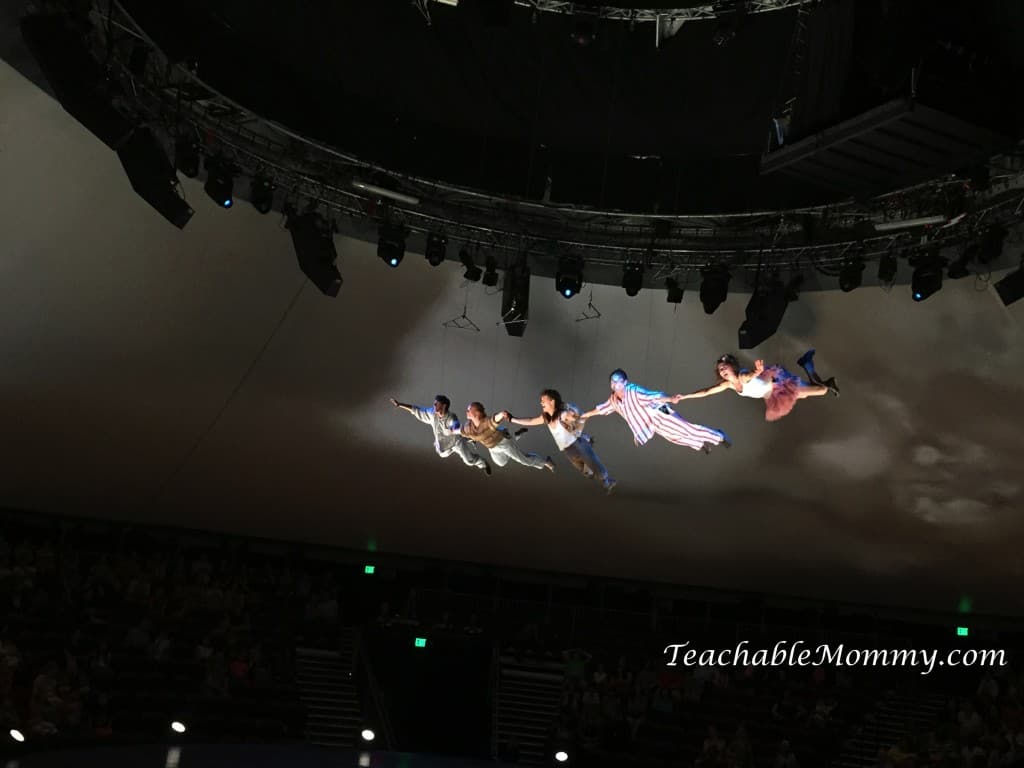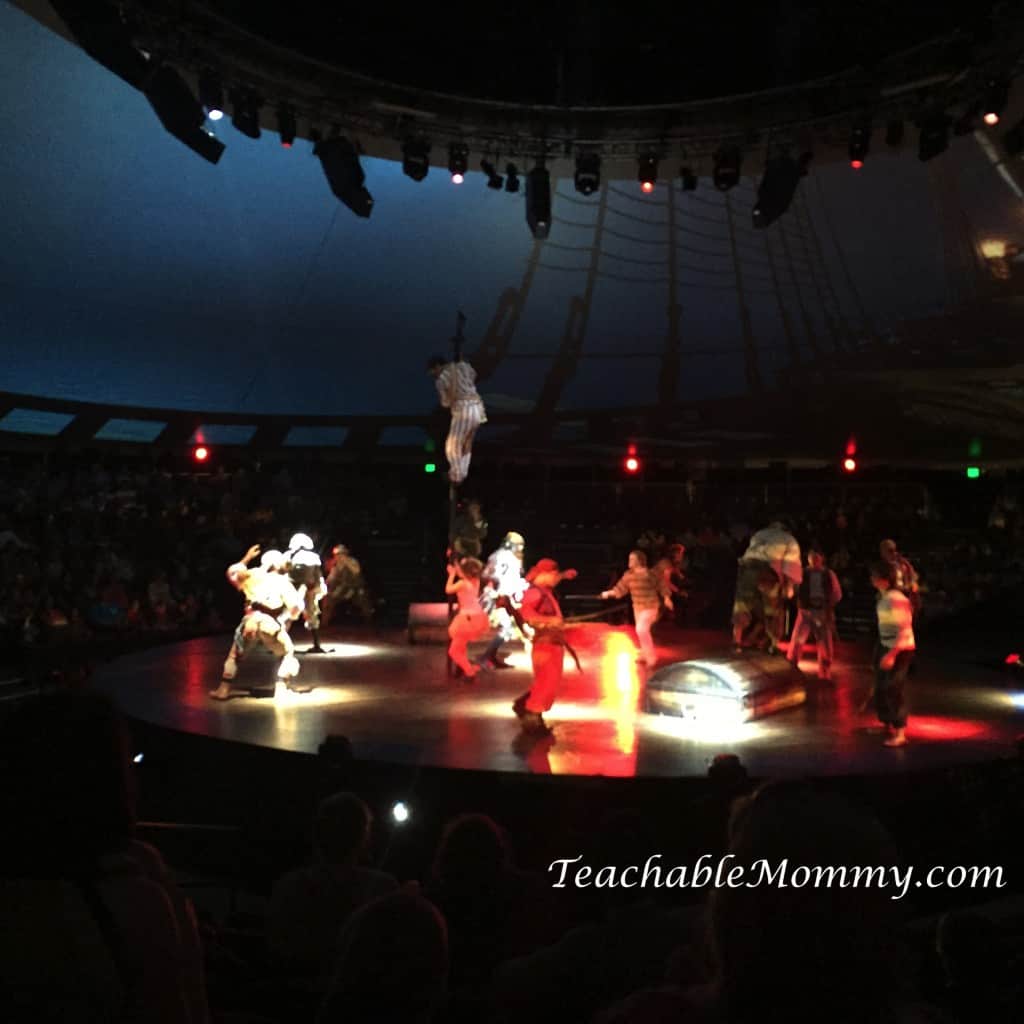 We had a great time at the show. The lights, sound effects, projections, and above all the talent of the cast made it a show to remember!
Peter Pan is only in town here in the DC area a few more weeks! Then it packs up and flies to Texas. Check out the tour dates and buy your tickets today!
Connect with them on Facebook, Twitter, and Instagram #NeverGrowUp #PeterPan360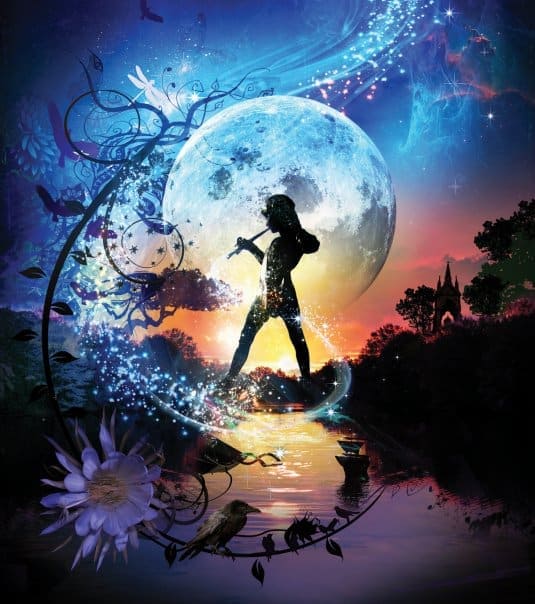 This post is sponsored by Peter Pan 360 Tour. All opinions are my own.