It's hard to believe the holiday season is here! Halloween, Thanksgiving, Star Wars, and Christmas. Okay maybe Star Wars isn't a holiday but I would say people are looking forward to it like it is one… Our good friend Arlo, that adorable green dinosaur, wants to get festive for Halloween with you and celebrate that The Good Dinosaur is in theaters next month!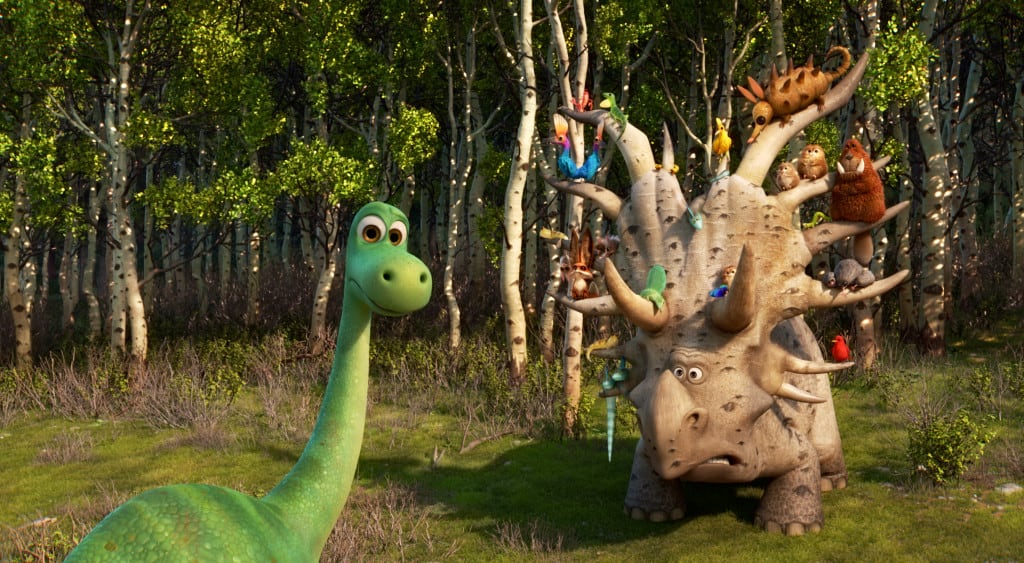 I already shared a few free printable downloads in my first post. And Disney just released some more fun downloads: The Good Dinosaur pumpkin stencil and activities!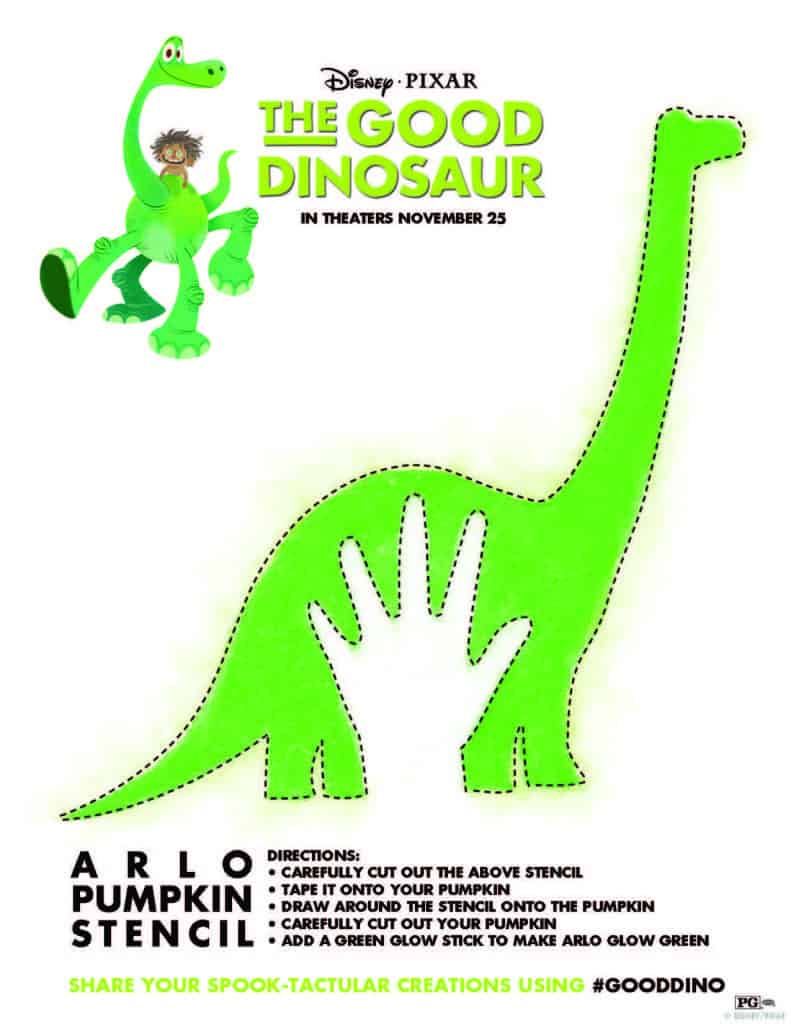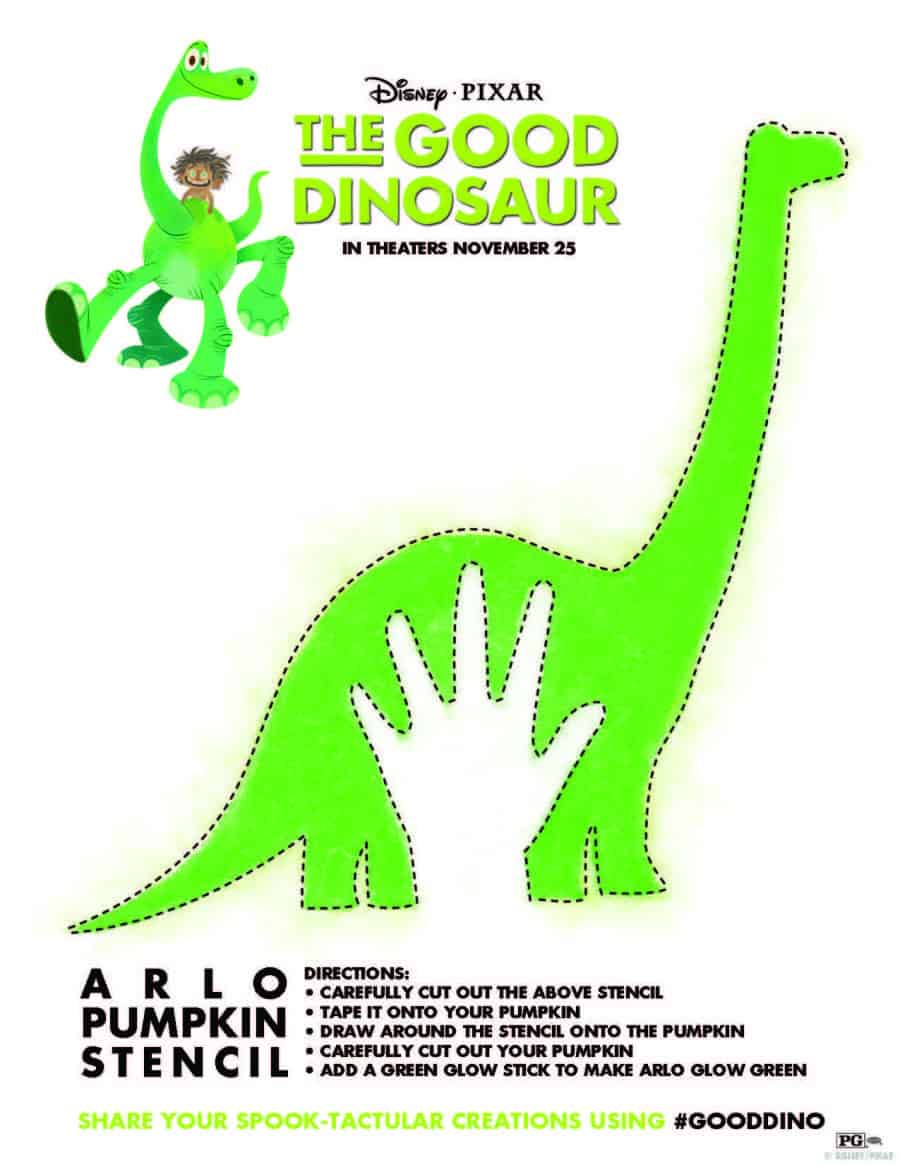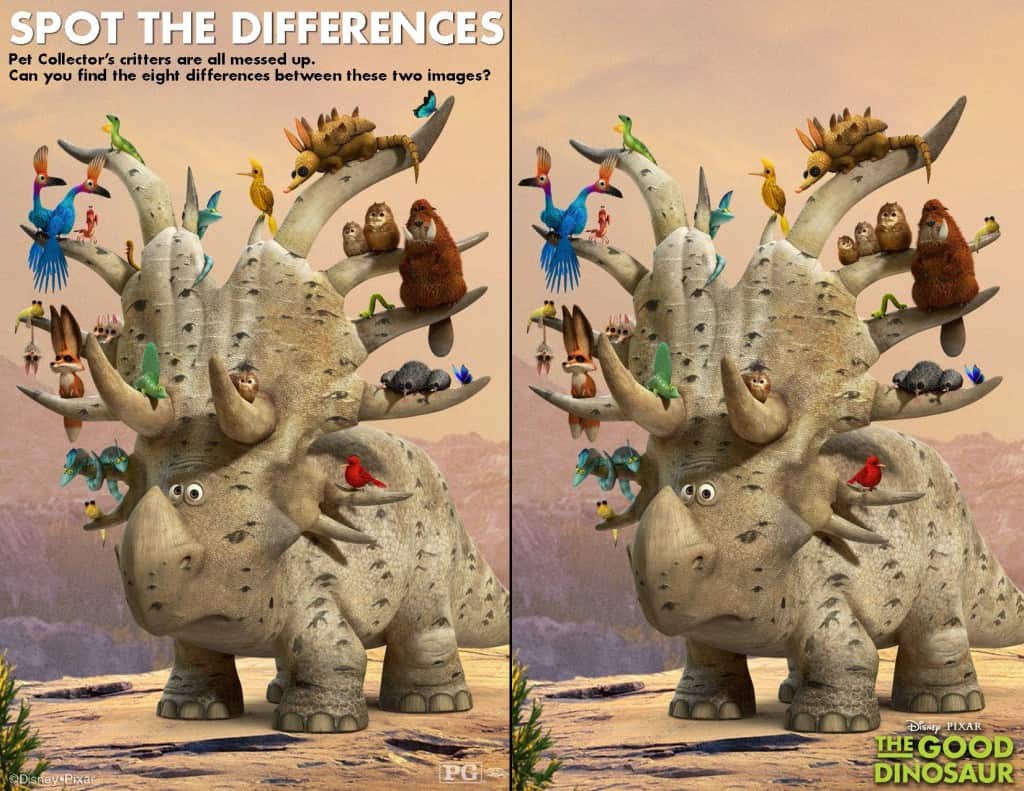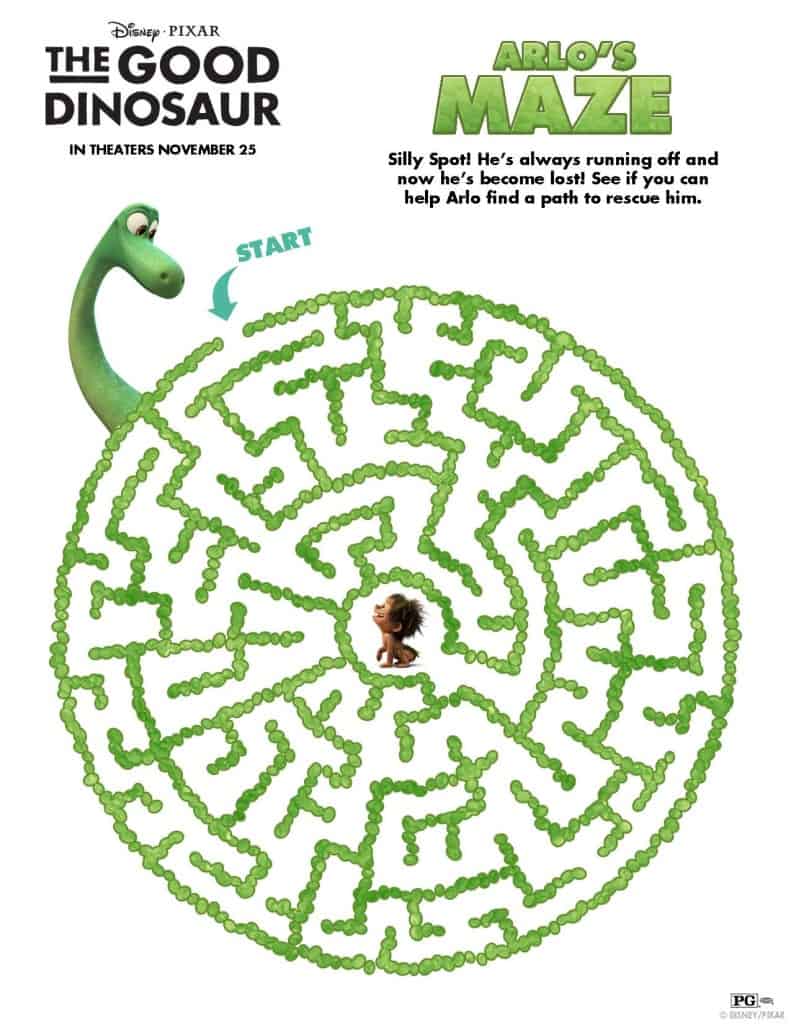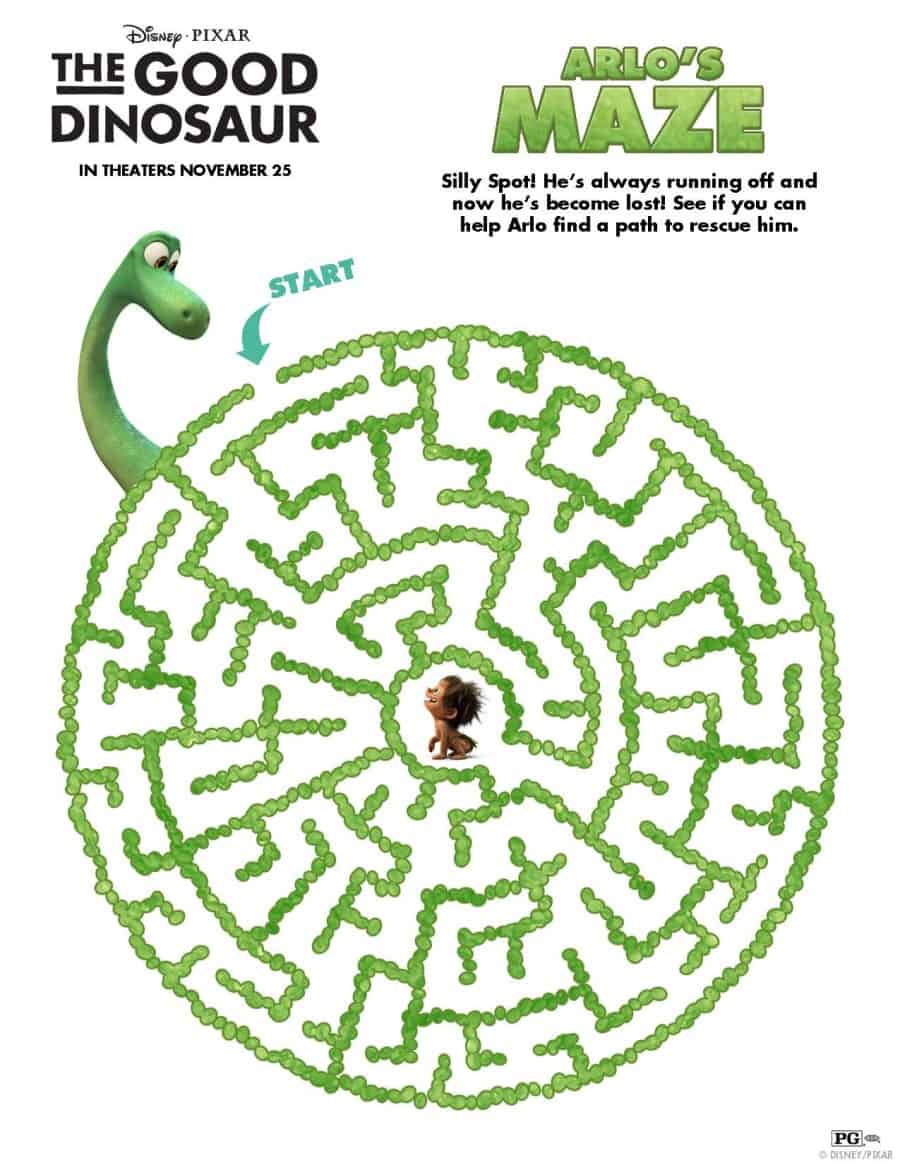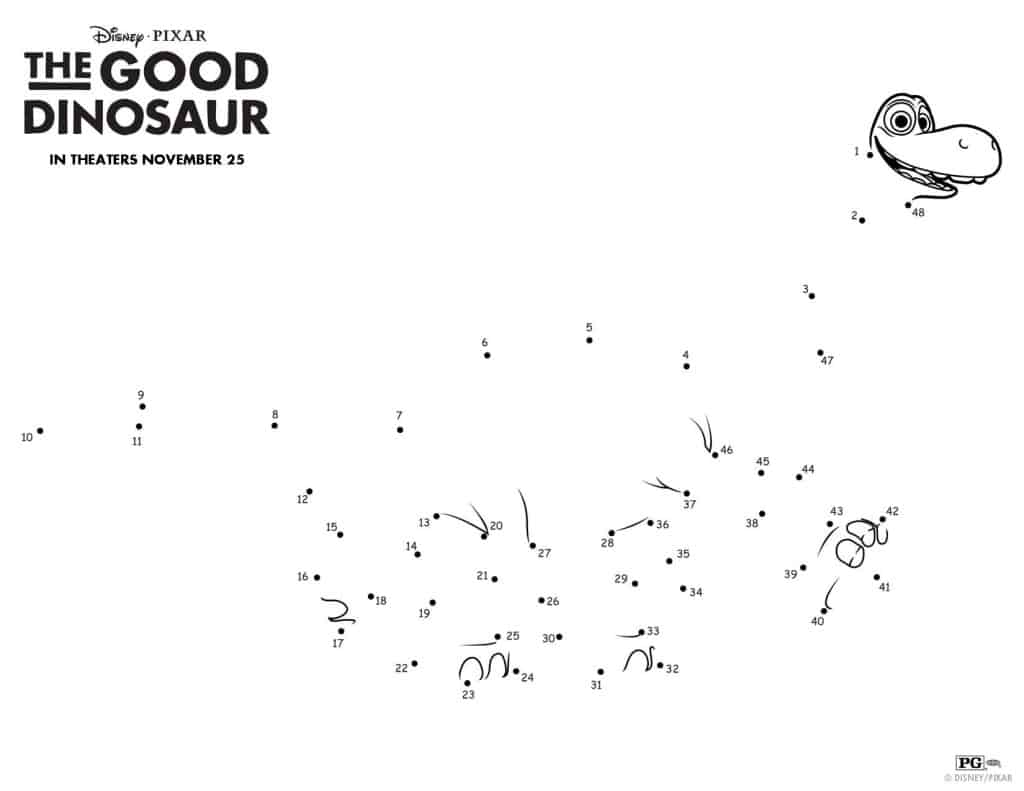 Download them here:
The Good Dinosaur Pumpkin Stencil
The Good Dinosaur Spot the difference
The Good Dinosaur Connect the dots
The Good Dinosaur Coloring Pages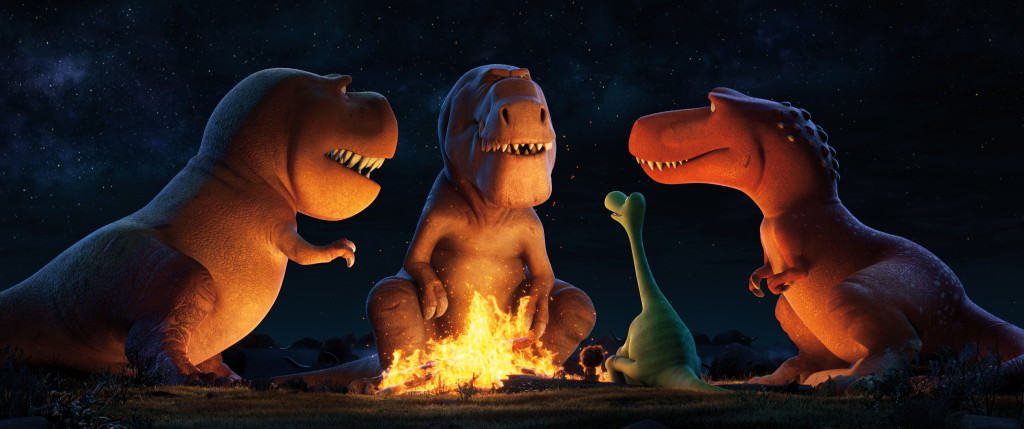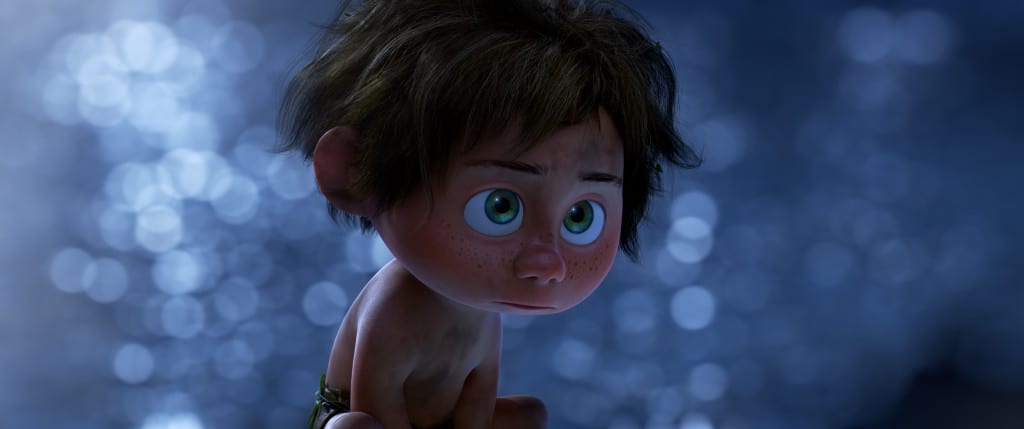 Trailer #2! I tear up at these trailers so I'm pretty sure I'm going to need tissues for the movie!
Become friends with The Good Dinosaur on Facebook, Twitter #GoodDino, Instagram, Pinterest, Tumblr, and YouTube!
The Good Dinosaur is in theaters November 25th 2015!