Are you ready to find out what the Earth would be like if the asteroid that destroyed the dinosaurs missed? The Good Dinosaur take us into our world or rather their world.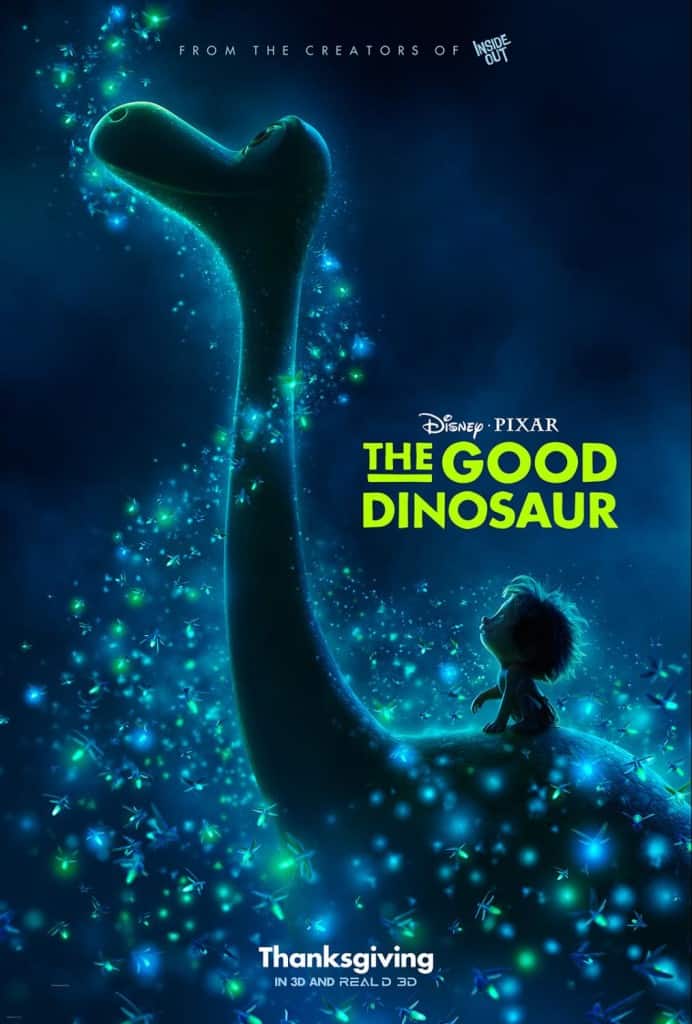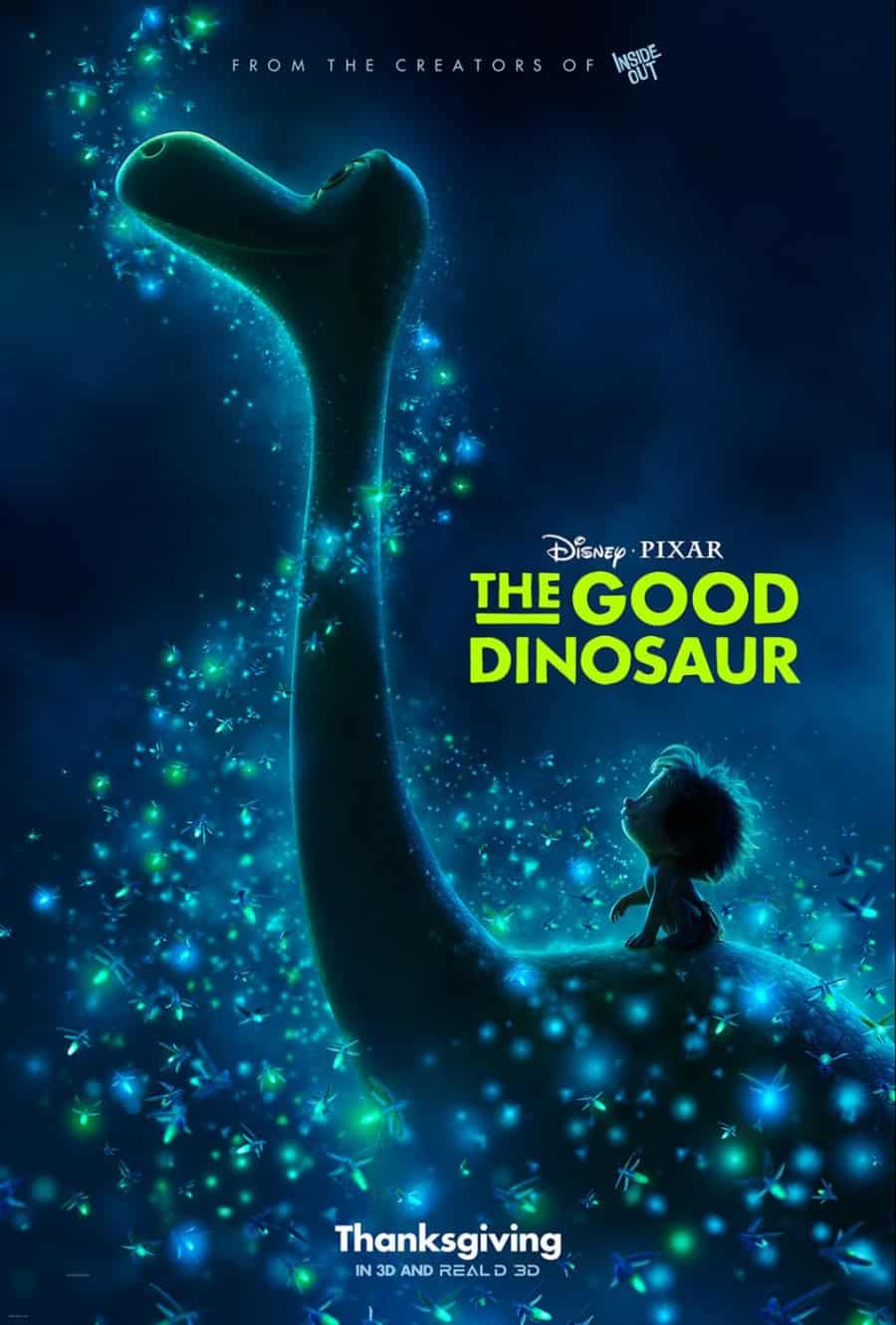 In the opening we get a sense of wow. Visually stunning, The Good Dinosaur makes you wonder if you are really watching a Disneynature film instead of an animated movie. The diversity of the landscape is amazing and really allows the audience to appreciate how beautiful this world really is.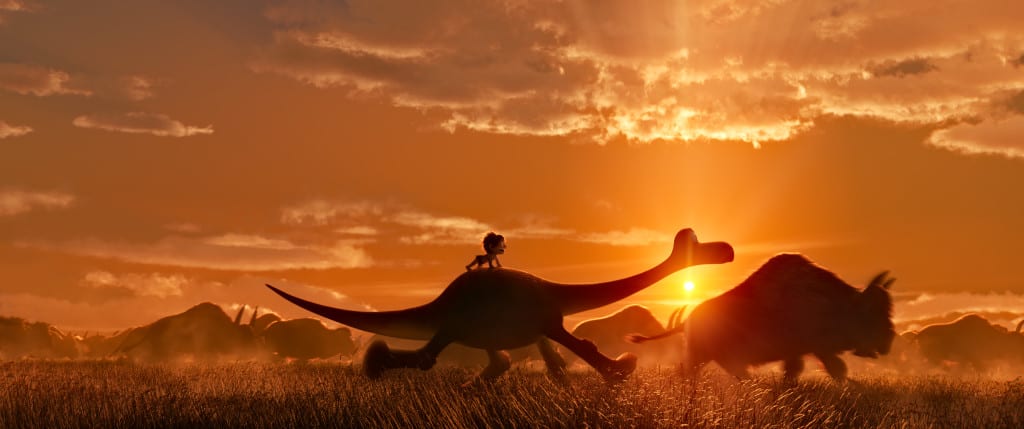 The Good Dinosaur centers around Arlo, and his journey to overcome his fears. That made for a lot of "jumpy" times, meaning there were moments when something dramatic happened that caused all the kids to jump!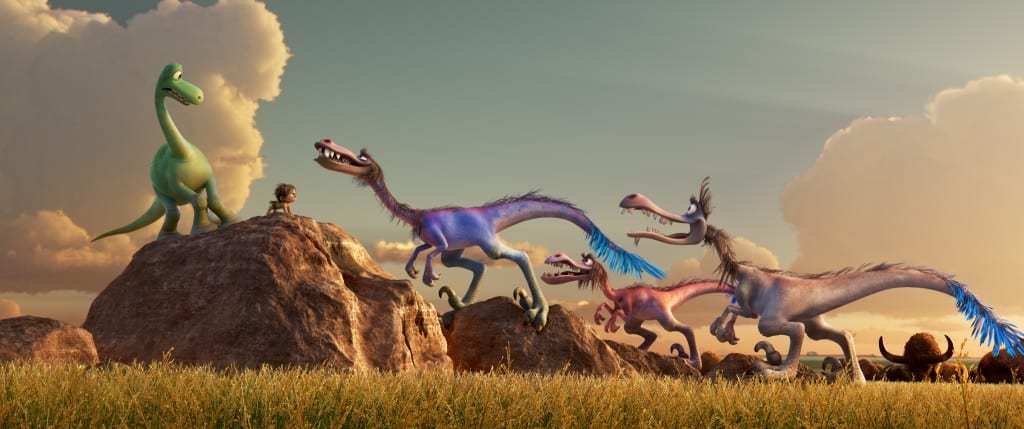 My favorite character in The Good Dinosaur is Spot. In this film, the dinosaurs are the highly evolved ones and we are still stuck in the caveman days. While Spot does not talk he communicates similarly to a dog and his large expressive eyes convey his feelings. As someone who highly enjoyed Wall-E for it's lack of dialogue, I like that there are a lot of moments when it's not words that tell the story but actions.
The entire theater of little kids started howling just like him. I still feel like the animators watched my son and then came up with this guy.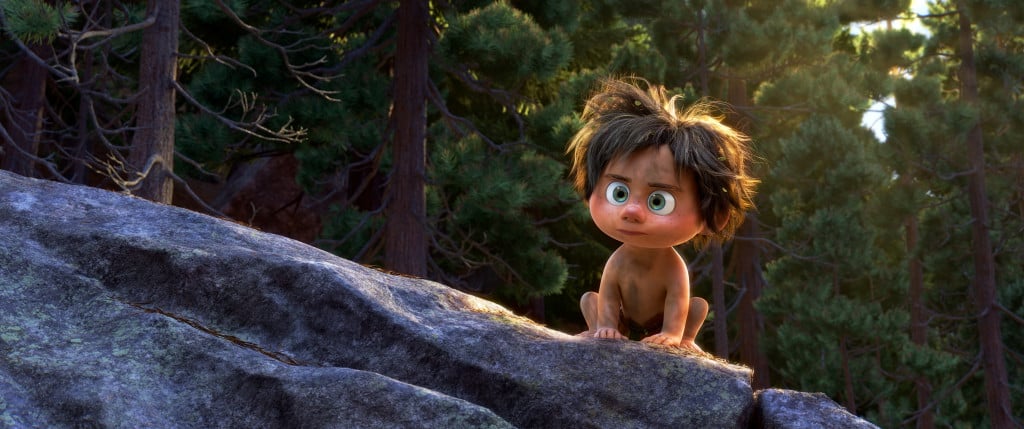 Balanced with the suspenseful scenes are the funny ones. Growing up watching Sam Elliot in westerns made me appreciate his character even more. I think all the parents will love his wily story about how he got his scar!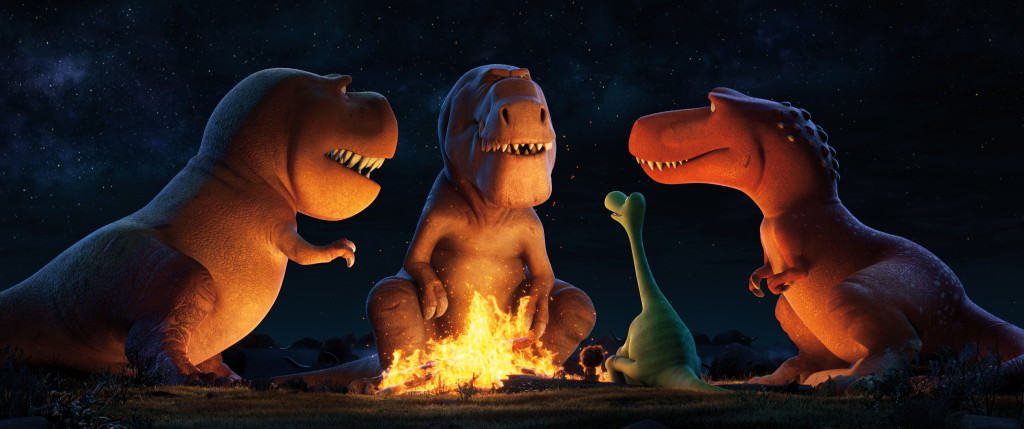 There are definitely some sad times in The Good Dinosaur. I remember seeing the trailer and tearing up at the part when Arlo talks about his lost family. During the movie which reminded me of The Land Before Time with Lion King aspects there were 2 or 3 times that really got me. For the kids, my daughter was saddened by one of the final scenes and my son was saddened by the loss of someone special. But overall they enjoyed the movie and were eager to see it again.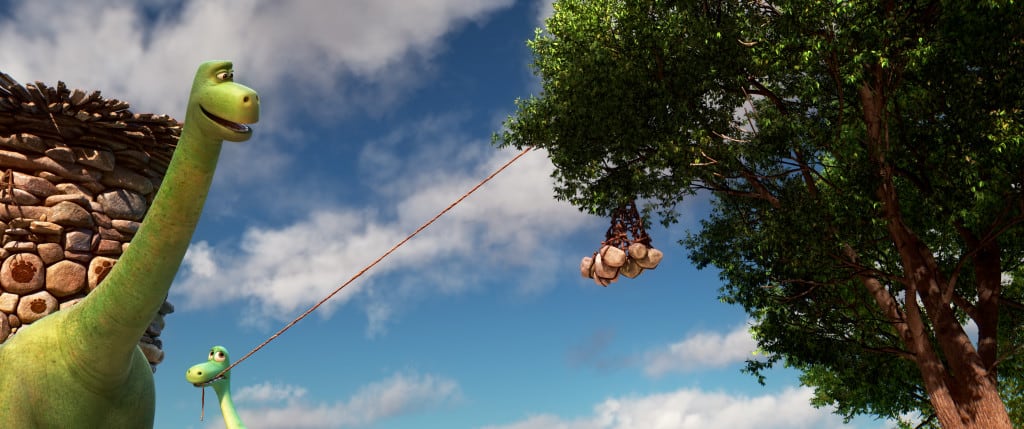 The Good Dinosaur will keep the kids engaged from start to finish, while tugging at your heart strings and your sense of adventure. Arlo has a lot to learn out there in the big world, facing his fears is just the beginning.
For free printables see The Good Dinosaur Free Printables.
The Good Dinosaur opens in theaters today!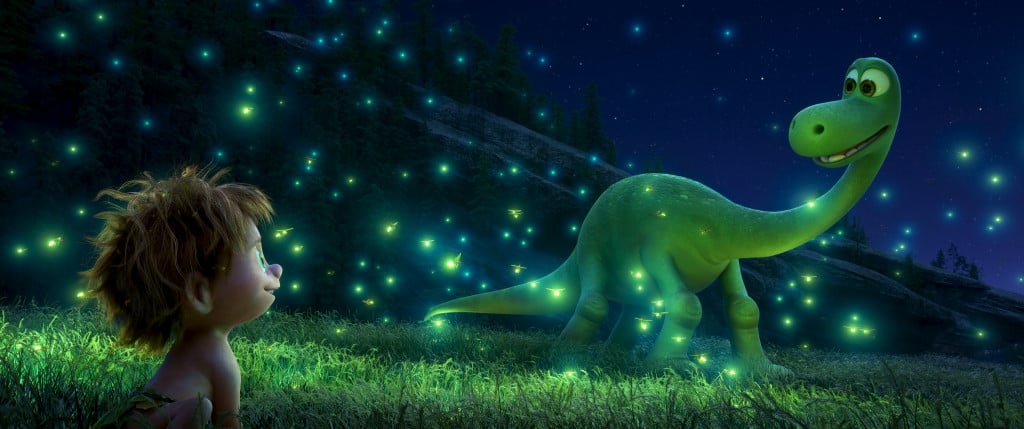 Bonus: Download this adorable Advent Calendar!!