Are you looking for must have gifts for photo and DIY lovers? I have the perfect list for you! These are my picks that are perfect for anyone who loves to play with photos, photography, and create DIY photo gifts.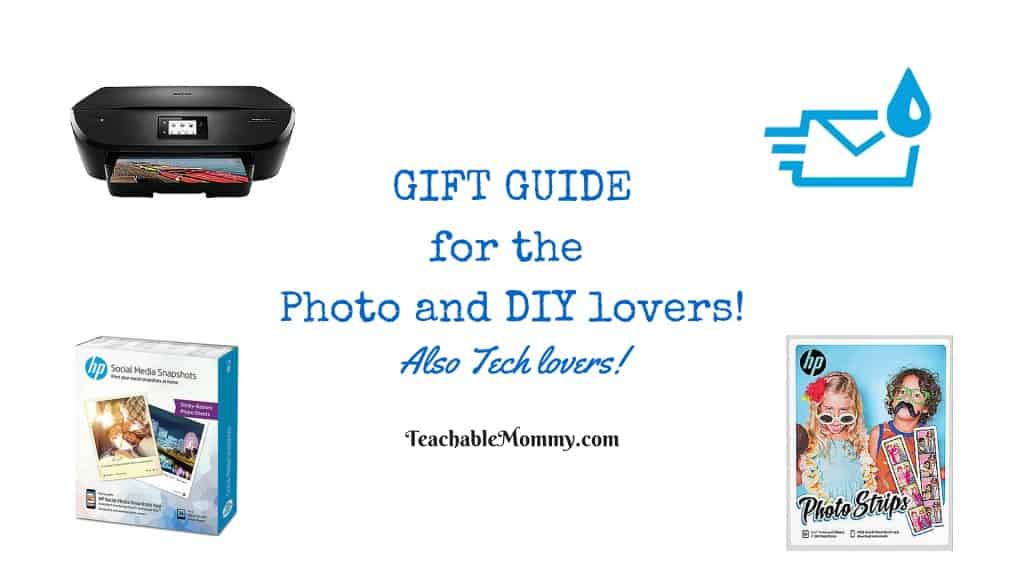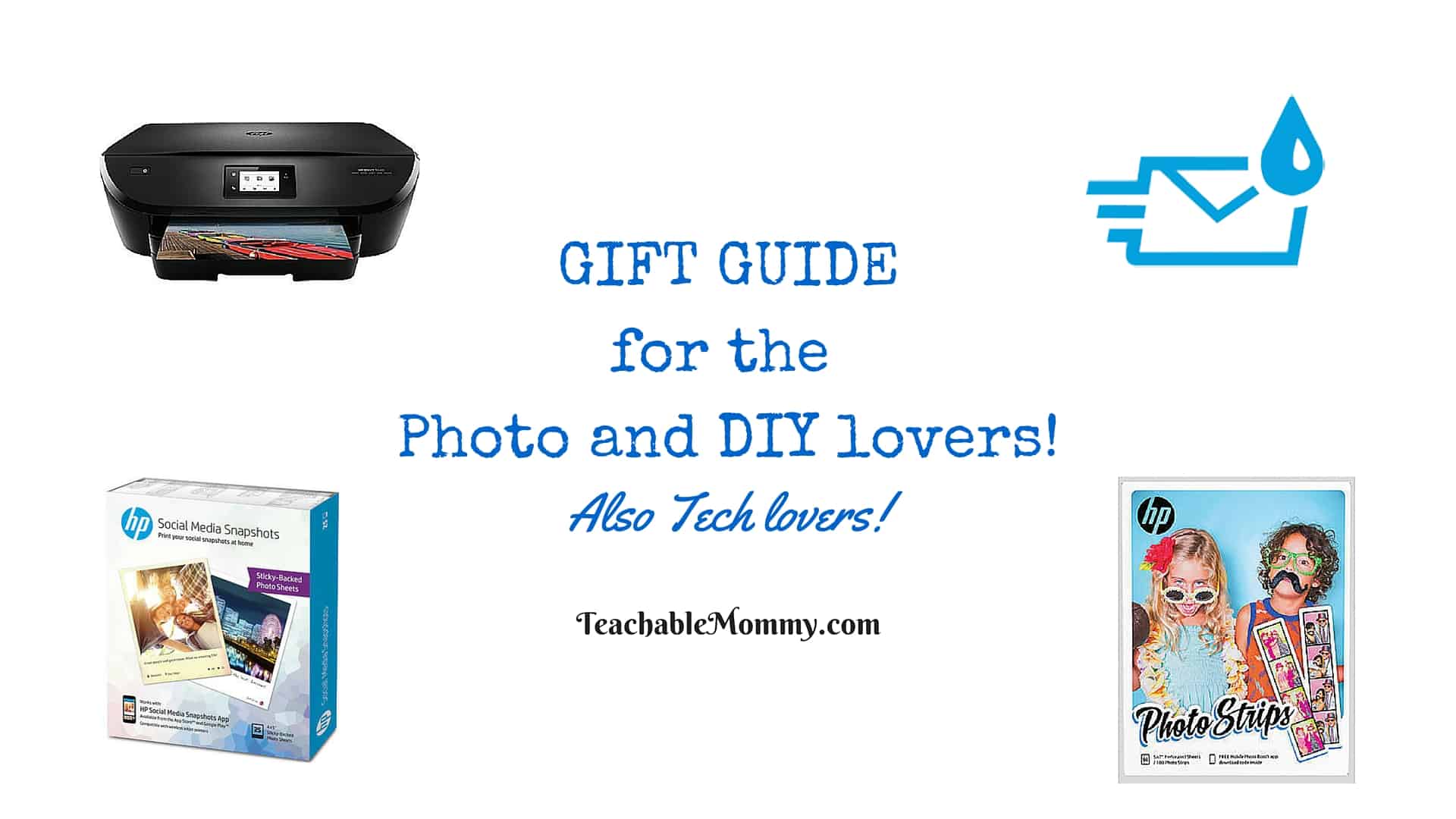 HP Envy 5540 Printer is a fast, compact, all-in-one printer that is a must have for your home or office. It can scan, print, copy, is wireless, and comes with a touchscreen. Now, when you buy the HP Envy 5540 printer, it comes with 3 months free of HP Instant Ink!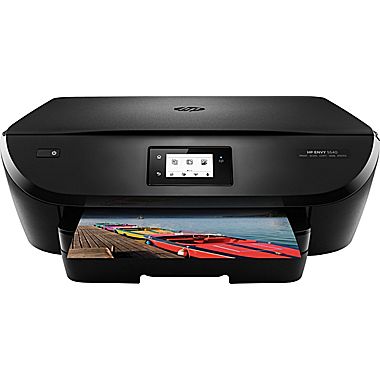 What is Instant Ink? Just the best thing to be invented for printing, since well printers.
HP Instant Ink means never running out of ink. No more late night panics when projects are due and it saves you a ton of money, because lets face it ink is expensive! With HP Instant Ink you select your subscription plan and HP takes care of the rest so that you never run out of ink and printing costs a lot less! Ink, shipping, and cartridge recycling are included in your monthly plan. Plans start as low as $2.99/month and are based on pages printed, not cartridges used. There's no annual fee and you can change or cancel plans online at anytime.
The HP Social Media Snapshots photo paper is 4×5 inch and the back is completely sticky! Just peel off the film and decorate wherever you want with your favorite memories!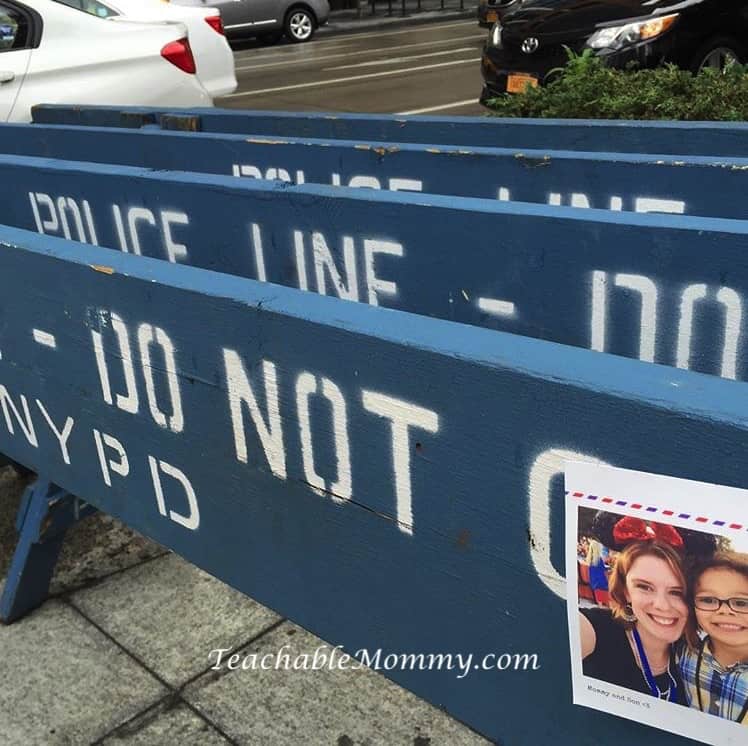 HP Photo Strips are a new photo paper from HP that brings the photo booth fun wherever you want! No more expensive rentals- all you need is the Pocket Booth app and a printer, like the HP Envy 5540. 3 identical strips print at a time so you can share with all your friends. Pick up some today from Shindigz.com for only $9.99!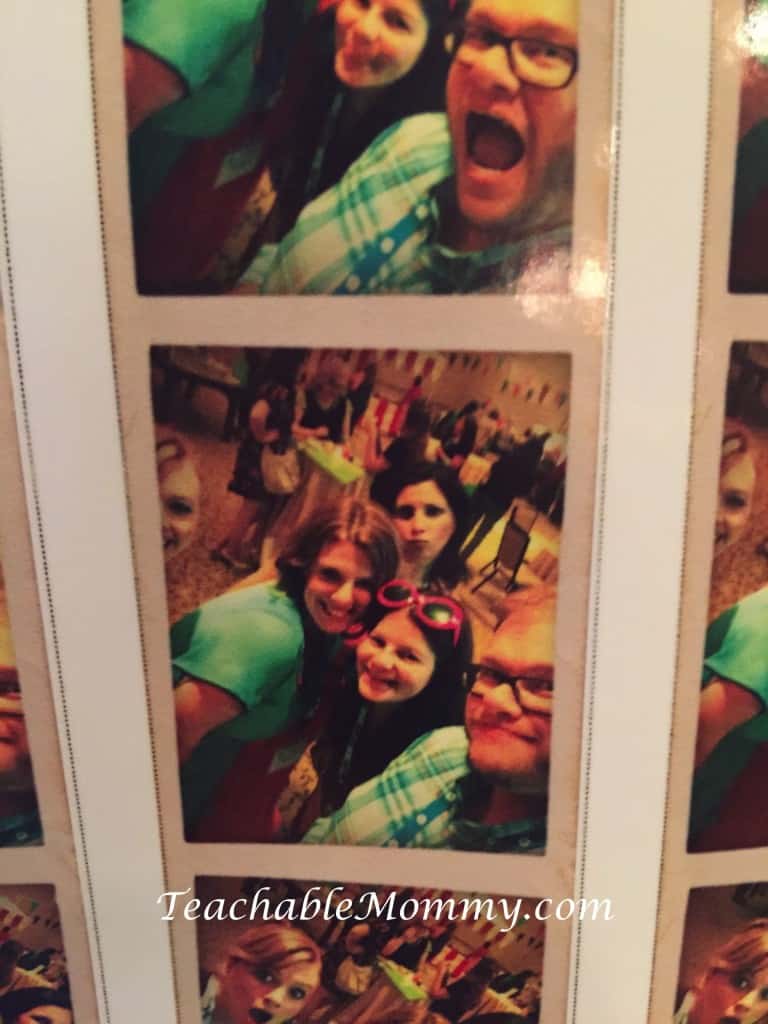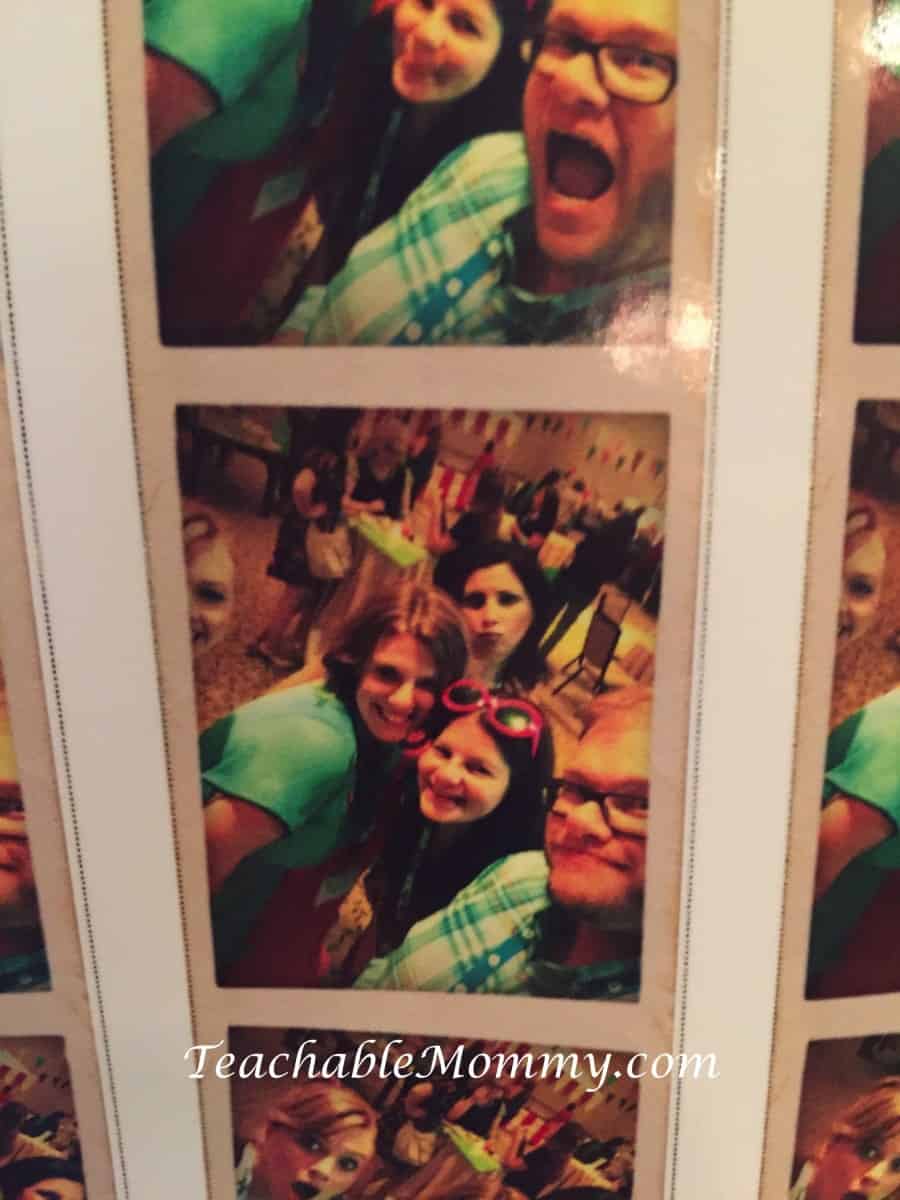 Photo Apps
HP Social Media Snapshots App

This app, available in iTunes or the Google Play Store, is the best way to get the most out of the Social Media Snapshots photo paper. With the app, you can connect your social media channels to choose photos from, pick a template, add captions, and print!

Pocketbooth

Use this one with the awesome Photo Strips paper. Instant party favorite!

Pic Collage

I use this one and print directly from the app. Or I save it and open the collage in the Social Media Snapshots App for more creative fun.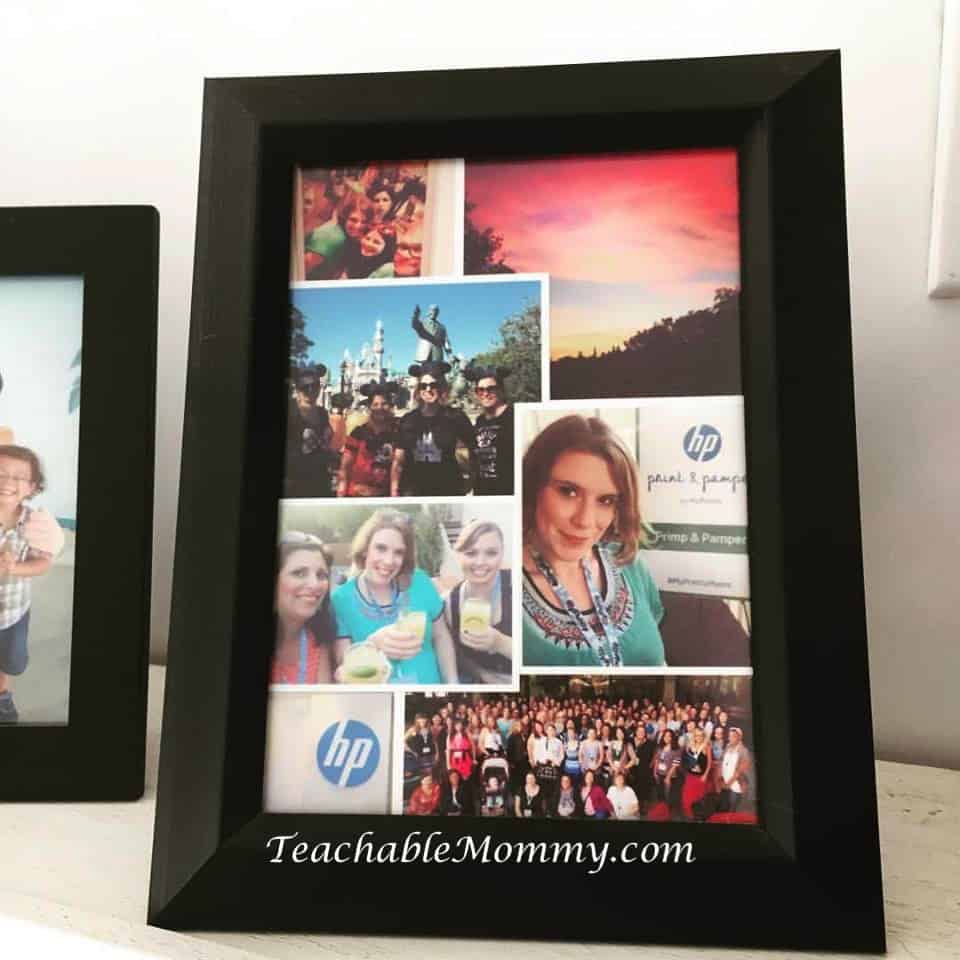 HP Cards

Easily make and send or print cards for anyone on your list.
Scrapbook Paper, Stickers, Mod Podge, and other crafty items. With the versatile printing options and photo paper you can create whatever you have in your heart. For me, it makes scrapbooking a breeze!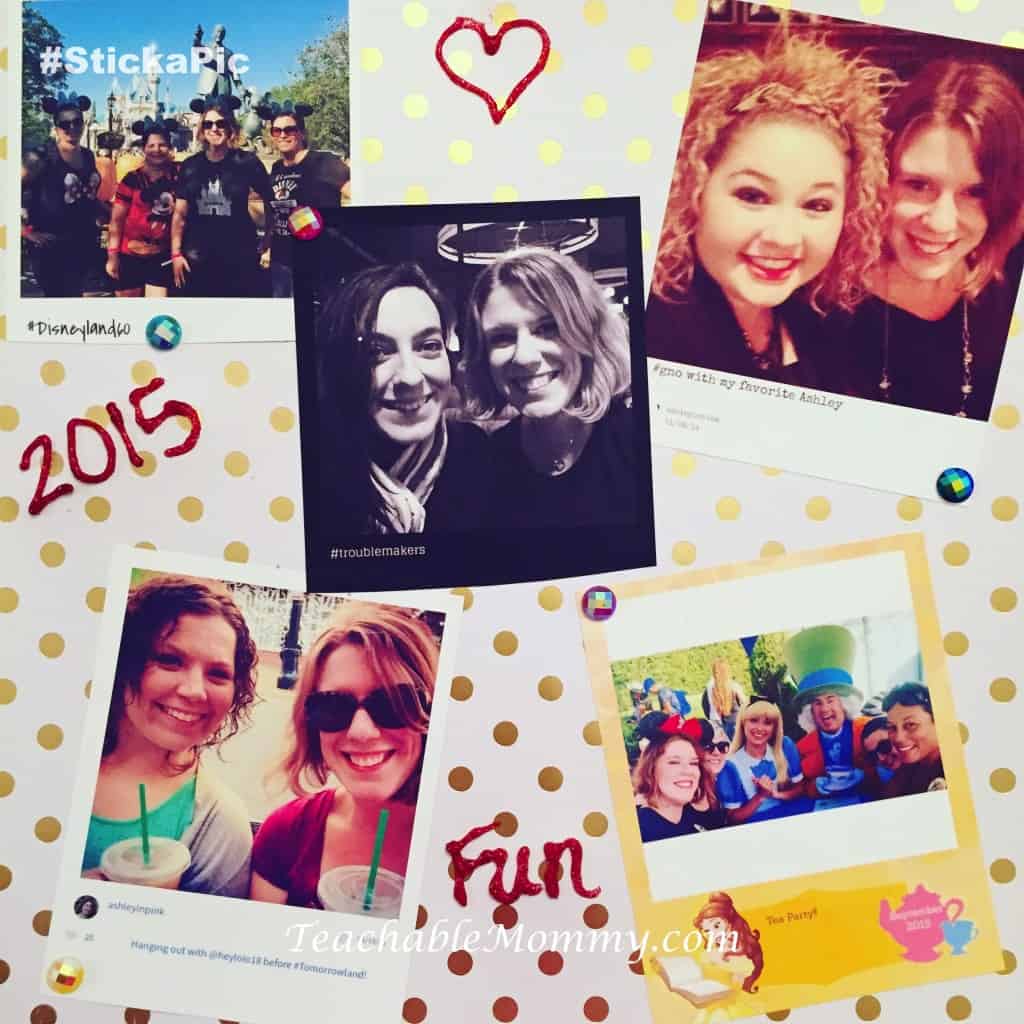 Who on your list would love a new printer and fun photo paper?
As a HP Smart Mom Panel member, I get to try out all this amazing stuff. This campaign in particular was with Mom Select. Any opinions expressed are my own.