As we chomp at the bit waiting for Friday December 18th or as I'm calling it Star Wars Epicness Day, I have been keeping my myself occupied and spoiler free with the Disney Infinity 3.0 Rise Against The Empire Star Wars play set.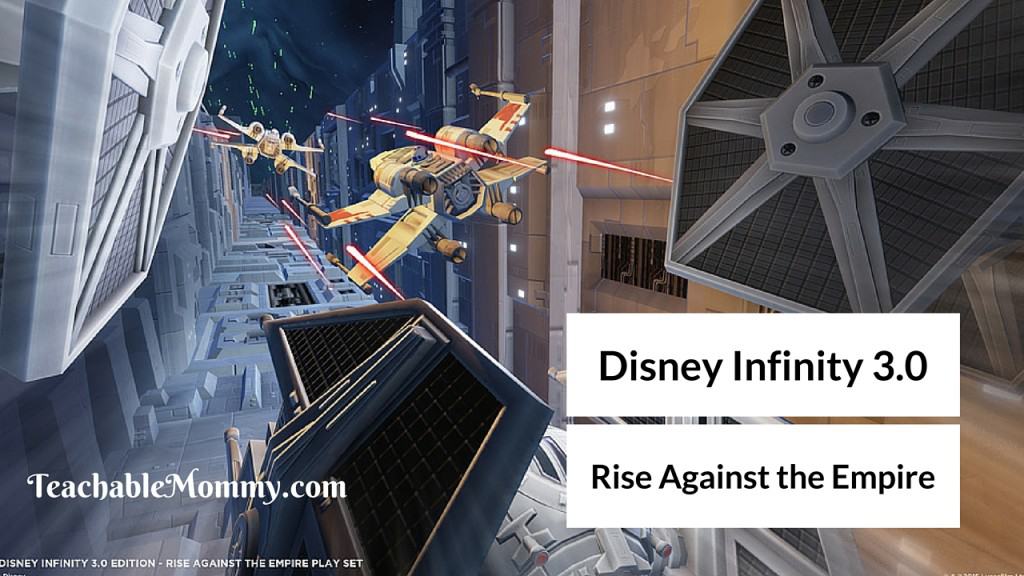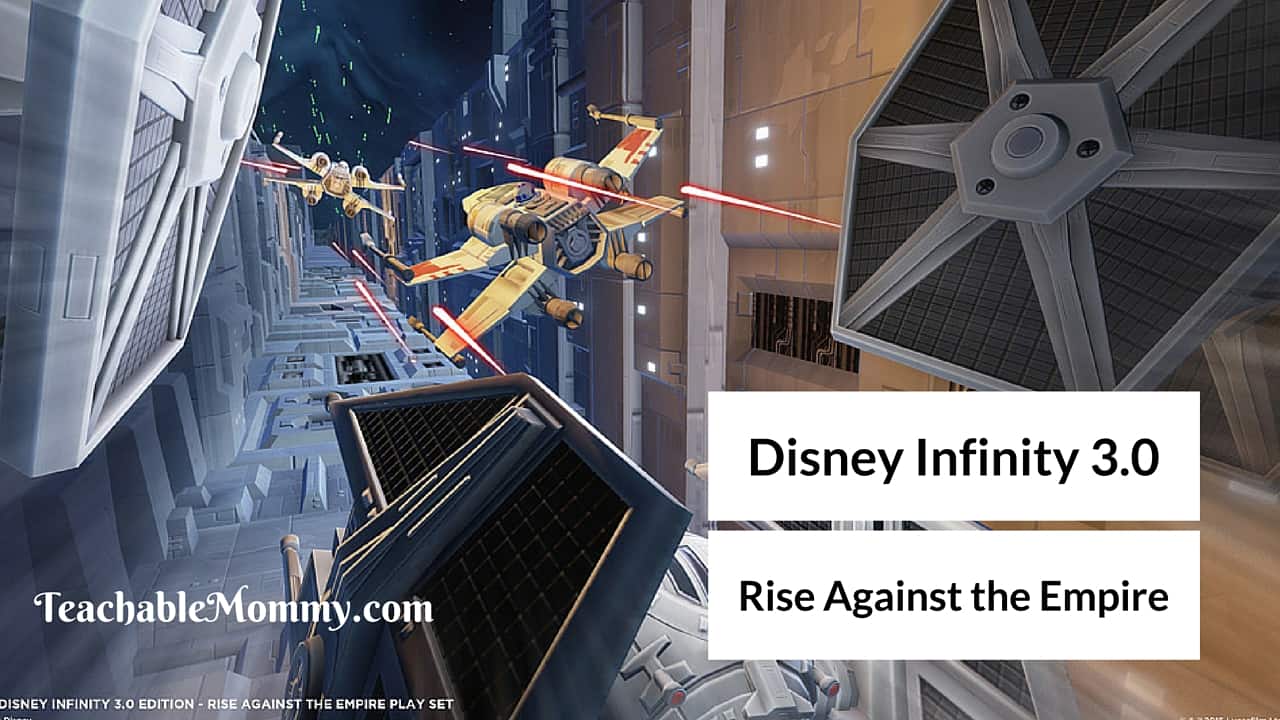 The intro alone just gets you all excited!
The set comes with Luke and Leia. Like the Twilight of the Republic, you can unlock character coins to allow others in the Star Wars universe to play within this game. As much as I enjoyed the previous Star Wars play set this is my sweet spot. This one covered Episodes 4-6 which are the ones I grew up with and loved. This is also the set I was able to play in NYC and the one I had been itching for since the announcement.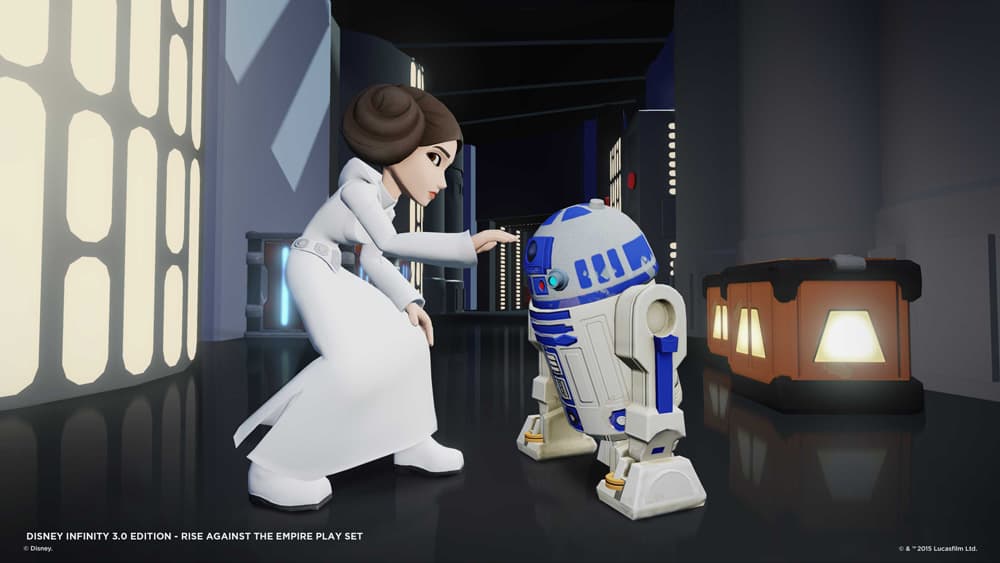 Rise Against The Empire is an amazing game. The settings, sounds, graphics, and gameplay transport you into the most exciting franchise of all time. You will become a kid again as you watch the story unfold, but this time you get to be in the action. The younger fans in your house will have a blast too, because we all know that Chewbacca, Han Solo, Princess Leia, and of course Luke are awesome. Who wouldn't want to play them? And of course you can bring in your Rebels, Yoda, and Darth Vader too. Lord Vader might be the bad guy but he has some seriously awesome moves in Disney Infinity.
Maybe you can find out who shot first in the cantina…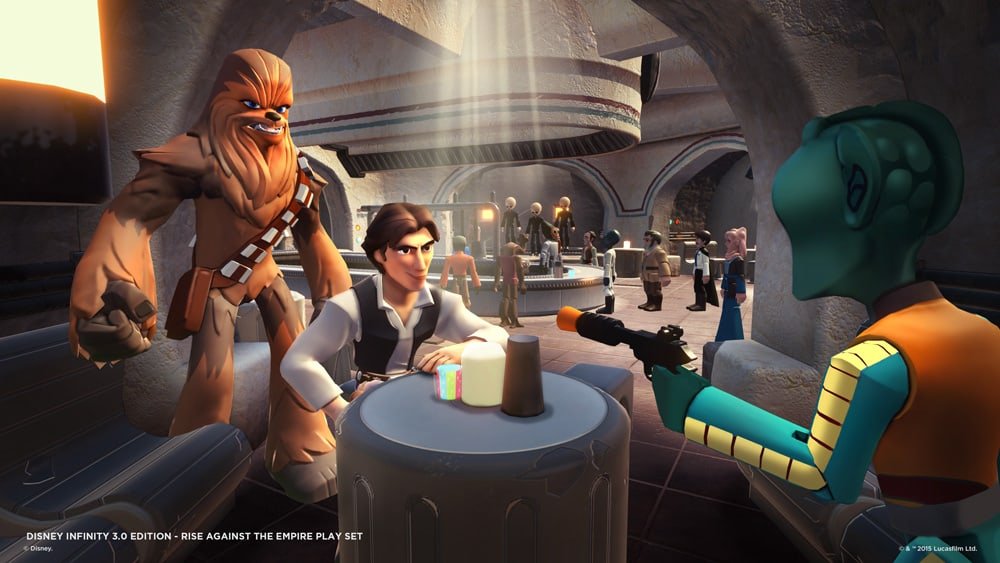 The planets in the game look just like the movies, you can almost see your breath while venturing around Hoth.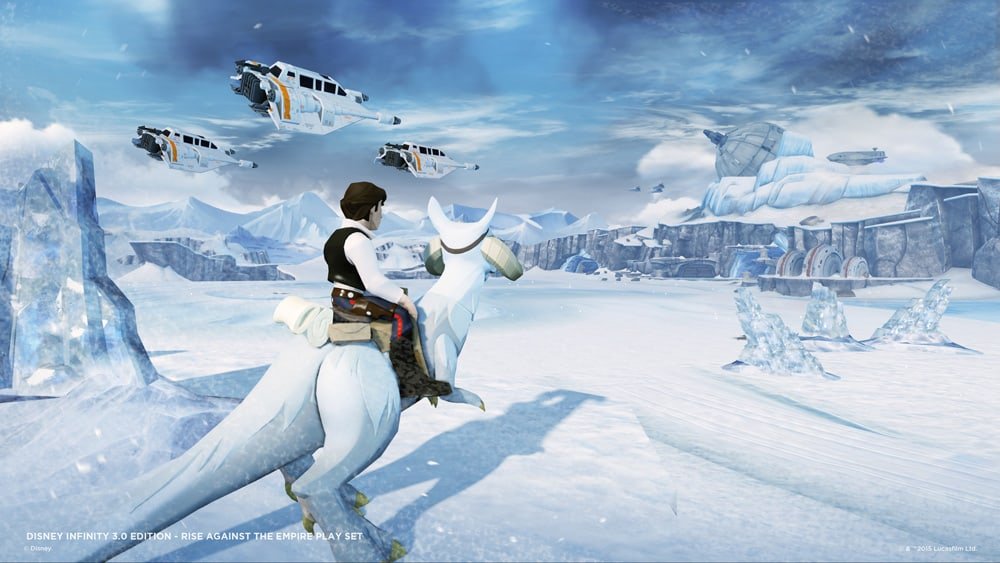 Beware the AT-AT! You better take up those missions that hone your grappling in flight skills to be prepared to take down these giant walkers!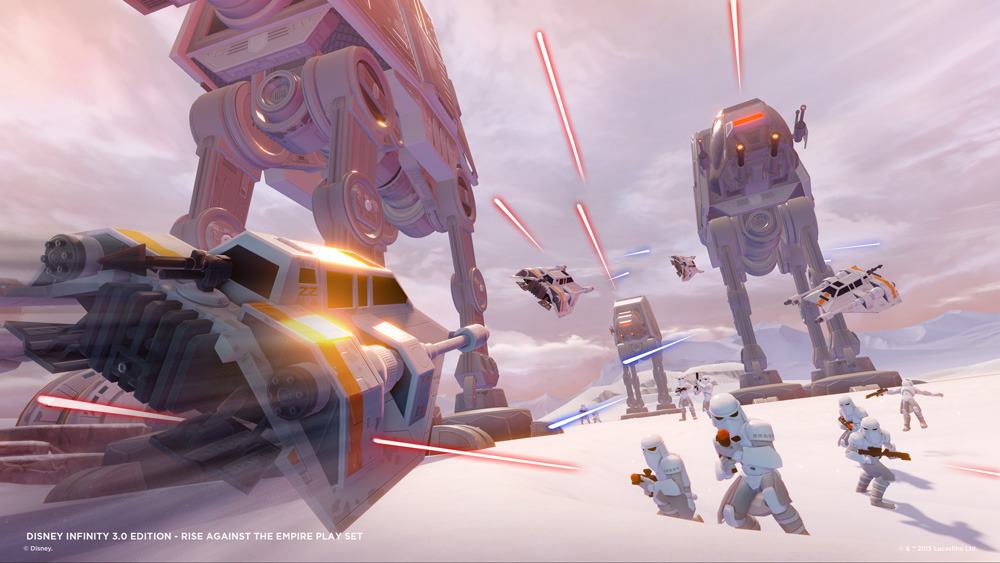 Rise Against The Empire includes several arial battles including a very famous one that involves something called a Death Star.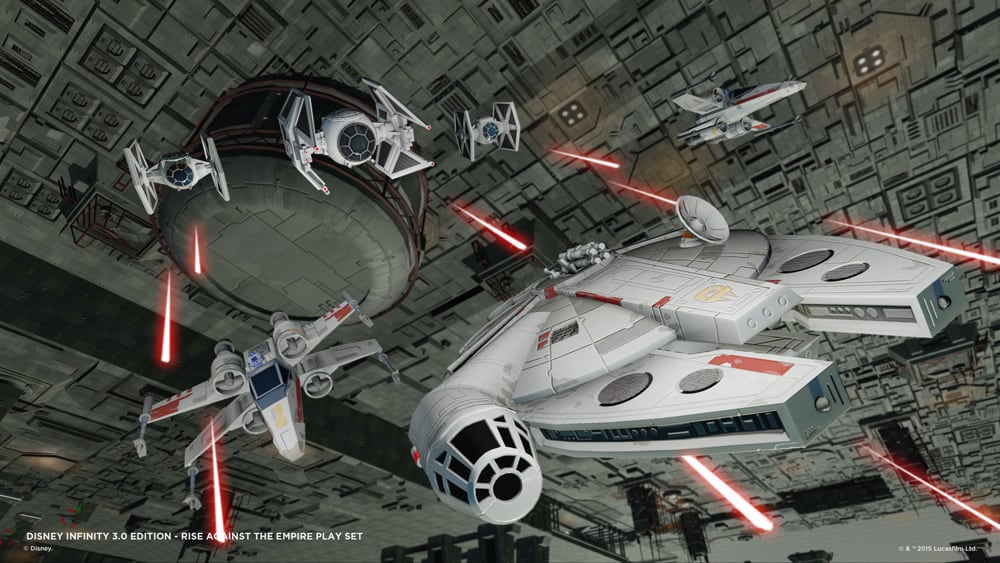 Try not to give into the Dark Side as you face off with Darth Vader. Channel The Force to defeat him. Or you can always adjust the difficulty level.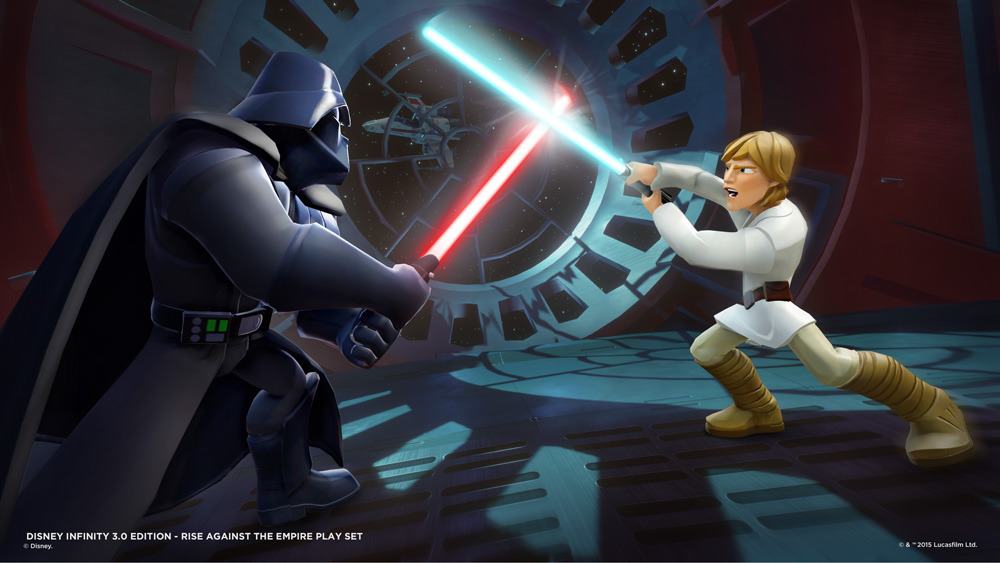 For more Disney Infinity 3.0 Gameplay and Info:
Disney Infinity 3.0 Toy Box Takeover
Disney Infinity 3.0 Twilight of the Republic
Pick up your Disney Infinity Start Pack, Power Discs, Play Sets, and Figures today! The Force Awakens play set is available Dec. 18th!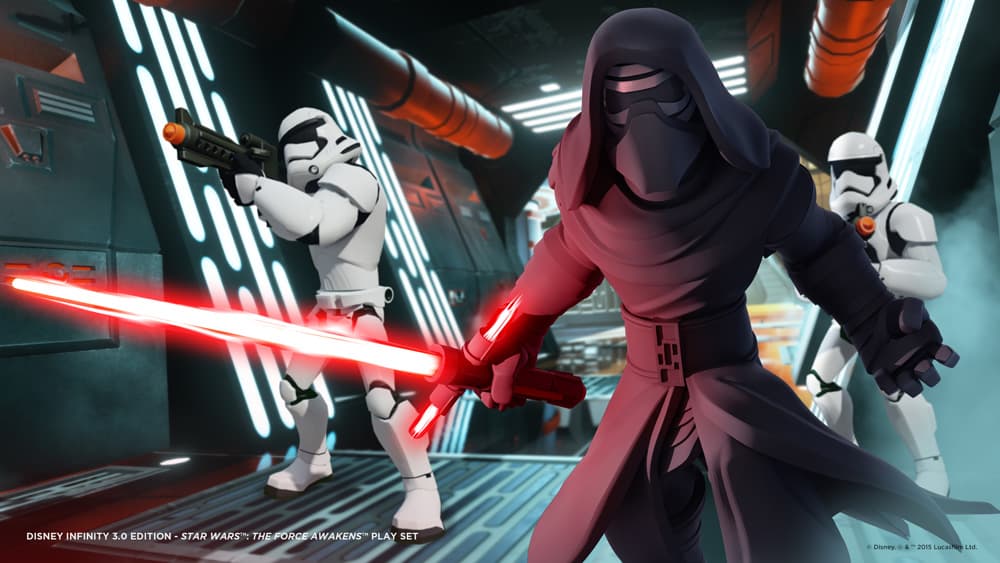 Thank you to Disney for sending over a galaxy of fun! All opinions expressed are my own.