I was excited to screen Disney's The Jungle Book. Truth be told, I am loving all these live action remakes of some of my favorite classics. It is exciting to experience them in a new way. The Jungle Book is no exception. Going into the jungle like this was absolutely breathtaking.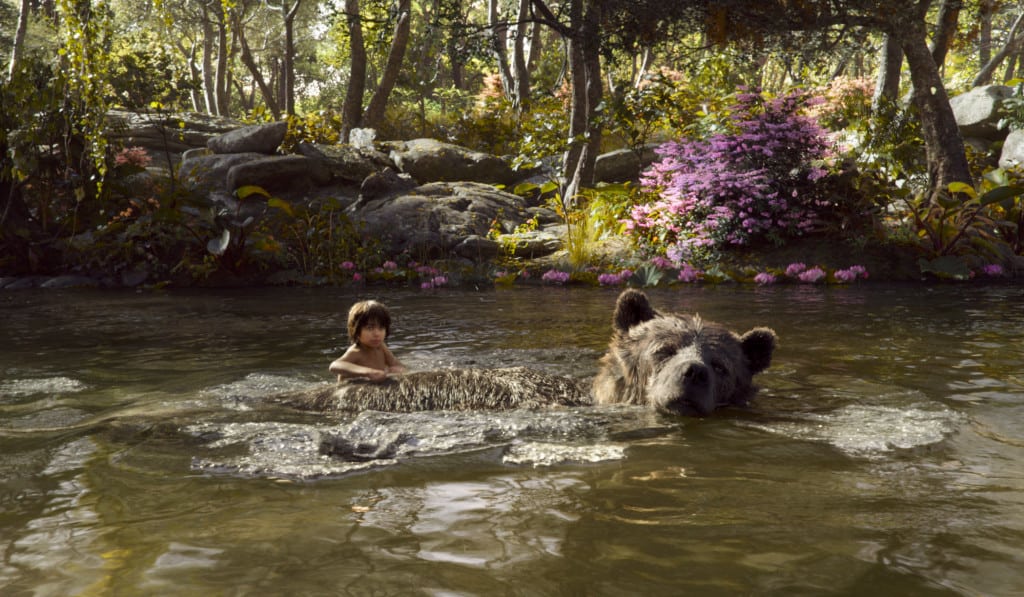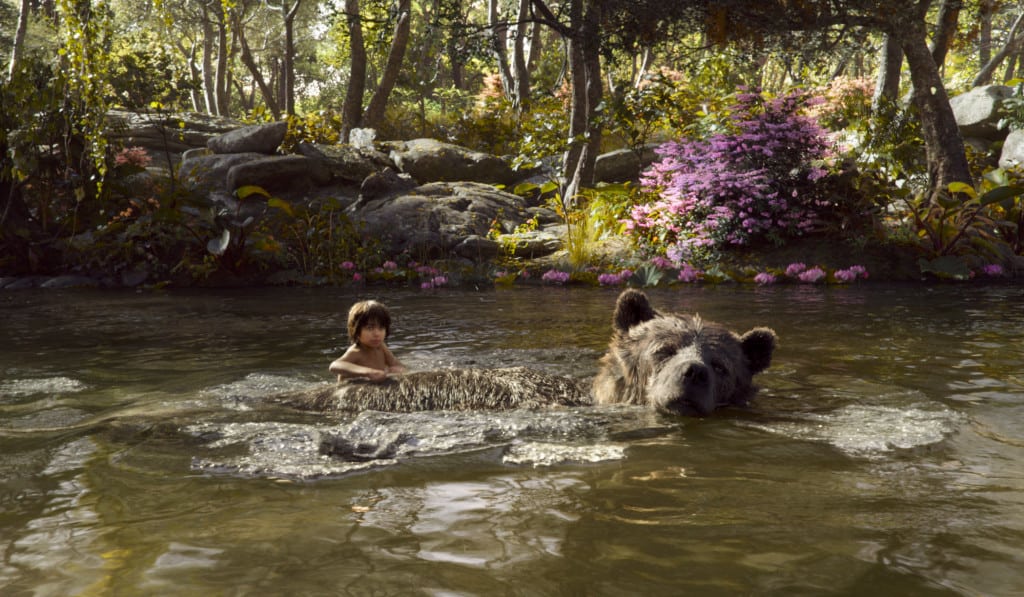 The movie begins with all the nostalgia a Disney kid could ask for. The music, the cinematography all speaks to the movie we know and love. Then it transforms and there you are sitting in the jungle, listening to the sounds, taking in the sights, wondering where the director, Jon Favreau, is going to take you.
I have to start with the Man Cub. Neel Sethi shines as Mowgli. He deserves all the awards. If he doesn't get at least one for his acting in this movie I would be highly disappointed. That kid did an amazing job of interacting with the animals, conveying a full range of emotions. Looking into his eyes, you believed him. There are adult actors who fail miserably at green screen acting. I hope you are watching and listening critics!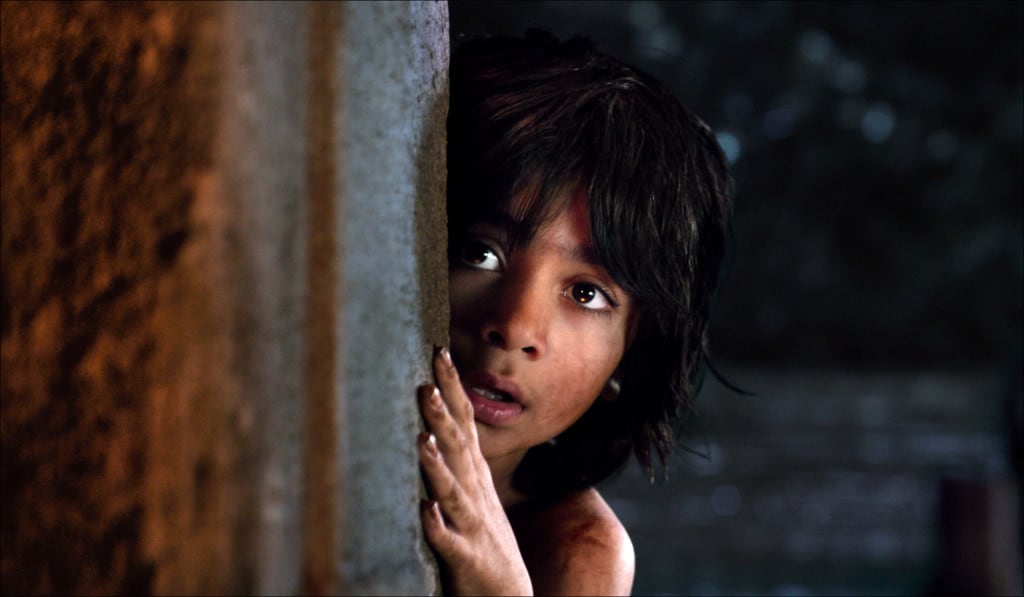 We screened The Jungle Book in IMAX 3D and WOW. I cannot say enough how visually amazing this movie is. I'm sure there are other critics out there that can give you the technical run down of why it looks so good. In the words of Rhino from Bolt- it was awesome! You will look around to make sure you really aren't in the old ruins with King Louie demanding Man's Red Flower.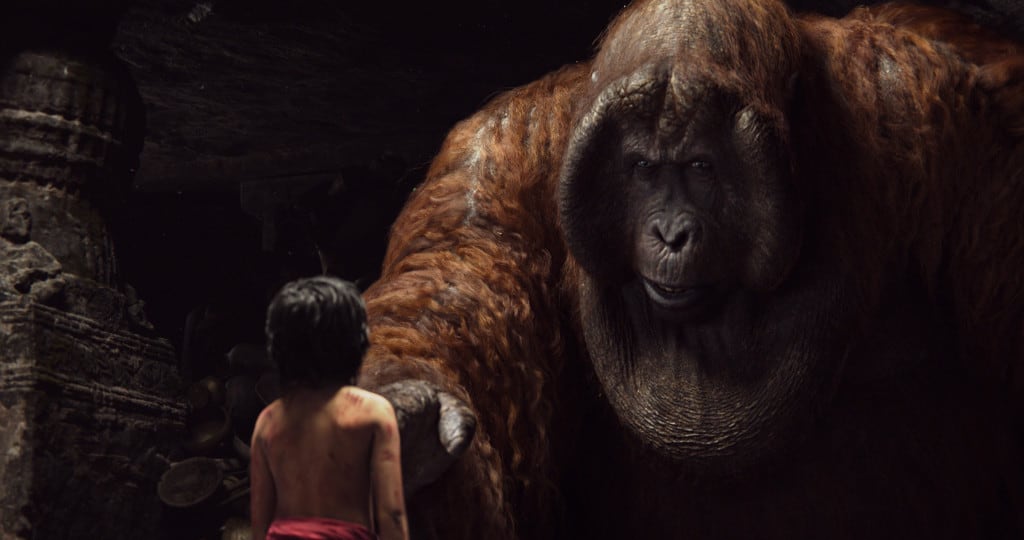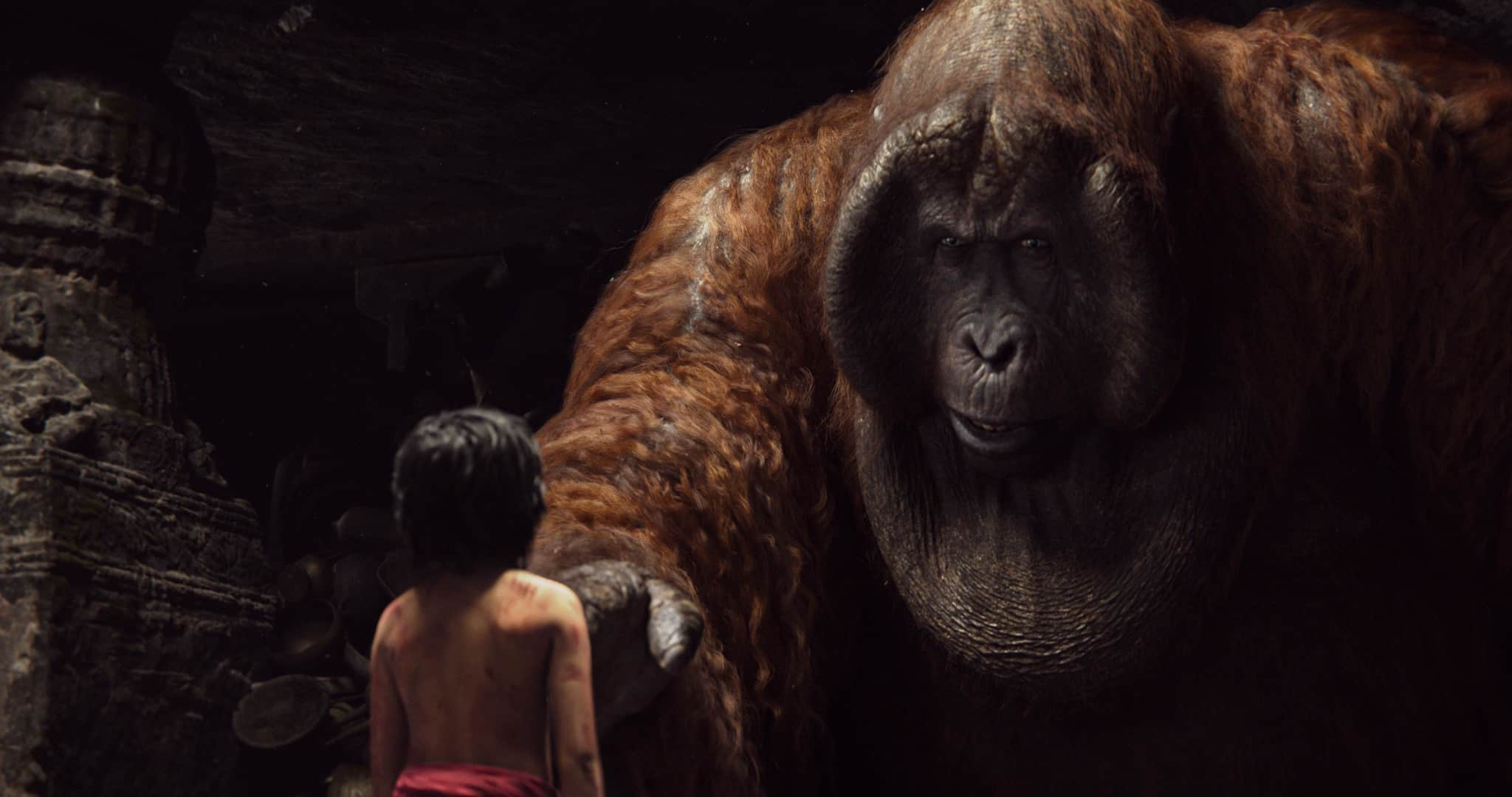 The filming techniques, special effects, pixie dust, and all the other technical stuff they used to make this film not only brought the animals to life, but also captured their emotions and personalities. You feel the hurt of Raksha when she says goodbye to Mowgli. The anger from an old wound that drives Shere Khan Watch mad with hate. And watch out or Kaa will lure you into a false sense of security too.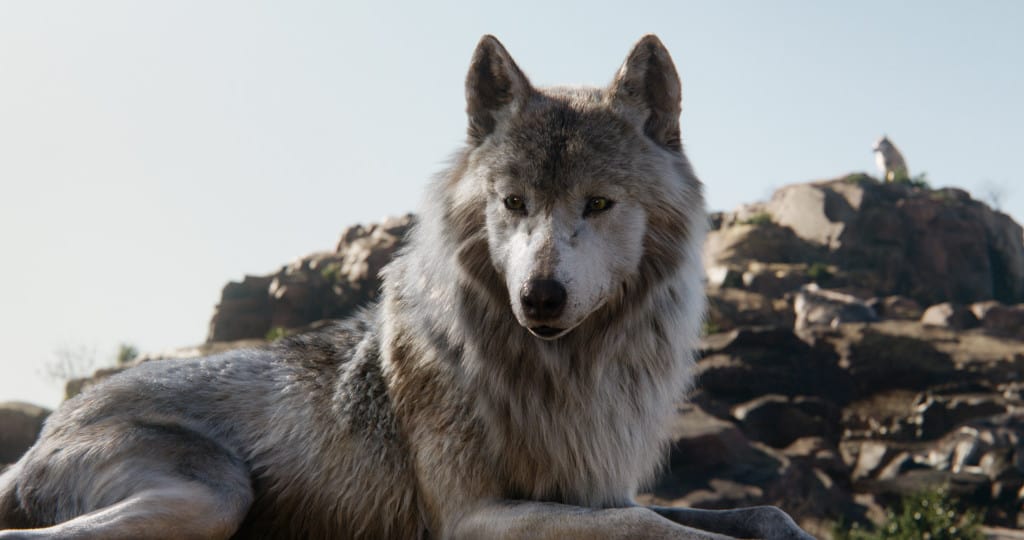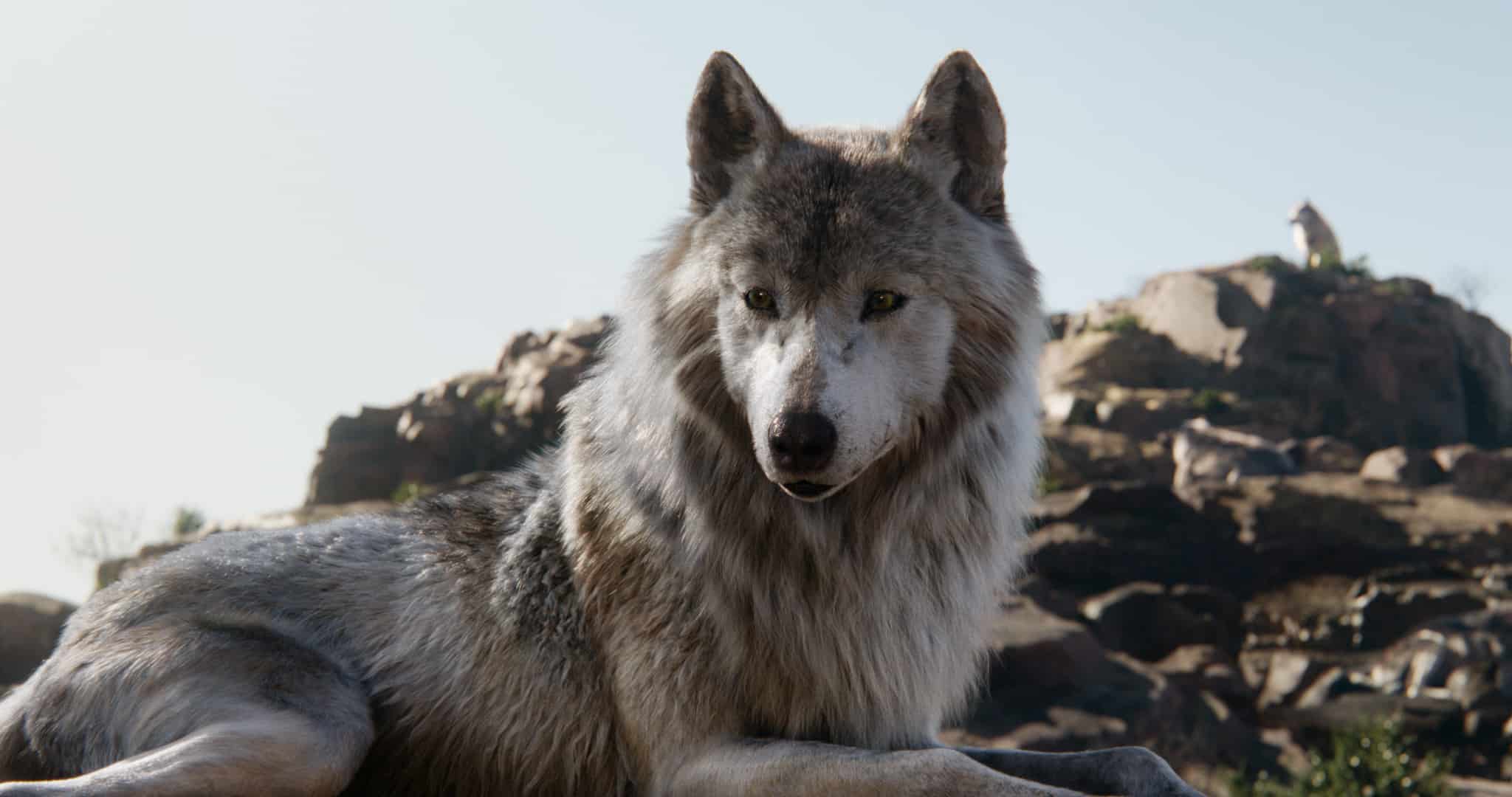 The entire voice cast seemed meant to play these parts. Even though Phil Harris and Sebastian Cabot (Baloo & Bagheera) will always be iconic, Ben Kingsley and Bill Murray were perfect picks to carry the torch on for future generations.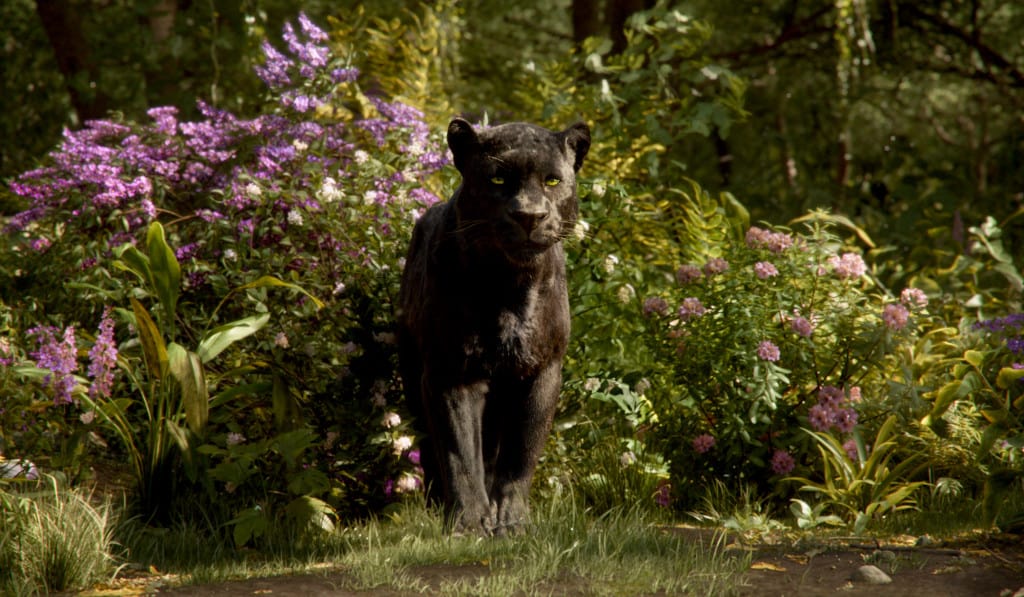 I loved it, my friend loved it, the skeptical movie critic sitting next to me loved it, but what about the kids?
This version of The Jungle Book has a lot of what we all love about the original animated classic. The heartwarming scenes, the musicality, friendships, and the entire coming of age is all there. That being said, this version is a little darker than it's predecessor. There are several jump out at you moments that gave the adults sitting near me a start. There is some animal violence- when they are fighting with Shere Khan and Mowgli also gets hurt. There is nothing graphic though, and our hero Mowgli fights on.
If your child is sensitive to dark scenes, loud noises, and jumpy moments I would recommend watching it first so you can judge for yourself. I have talked over some of the more excitable scenes with my two kiddos to prepare them, especially my 6 year old, for what is to come.
Side note: King Louie is HUGE. I mean massive and not dancing the hula with Baloo. Shere Khan also seems more evil than usual. It might be the scarred face.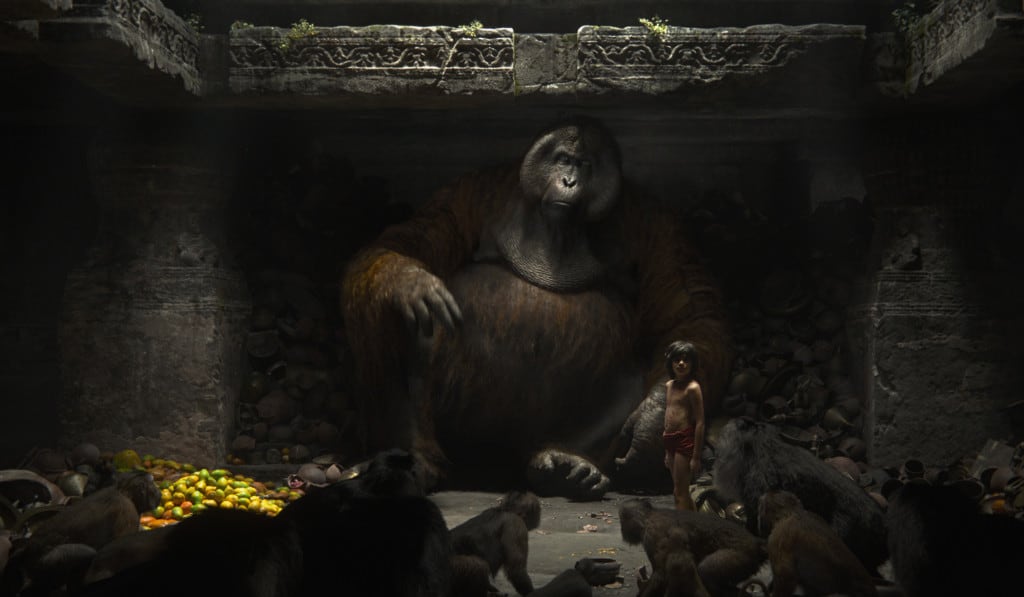 In the end, Mowgli learns that he must embrace who is and all that he has learned. Along the way he realizes he shouldn't shut out is human instincts, that old trees should only be climbed on carefully, and how to embrace the good life with a few Bare Necessities. Mowgli takes a stand, to protect his home, friends, and the law of the jungle.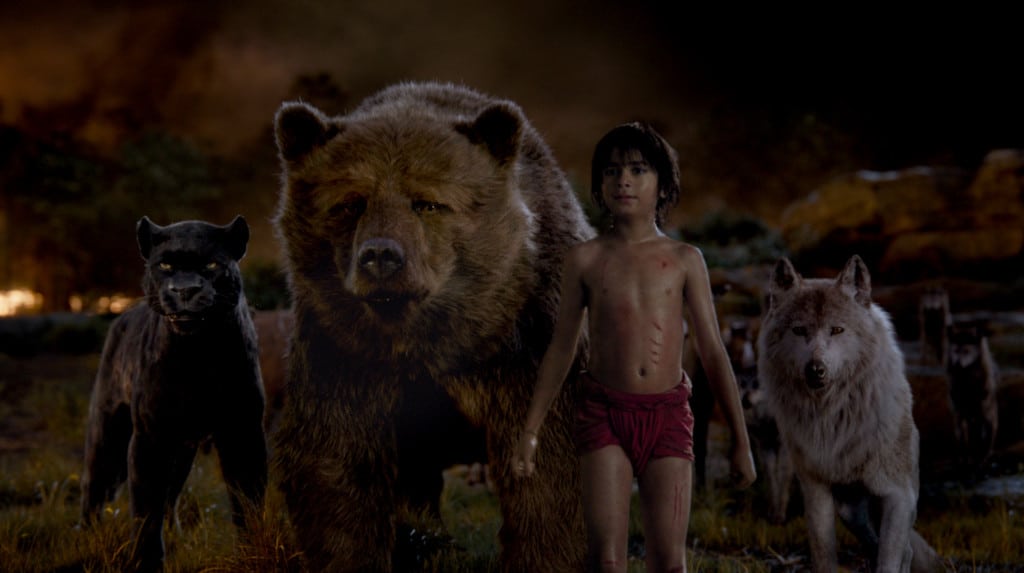 The strength of the wolf is the pack.
The Jungle Book is in theaters today!
You might also like these: Free Printable Activities!