This shop has been compensated by Collective Bias, Inc. and its advertiser. All opinions are mine alone. #EcoBoysAndGirls #CollectiveBias
The Teachable Mommy house is getting ready for Earth Day by stretching our farmer muscles! Read on to see what inspired us to hitch up our overalls (okay jeans) and get to planting!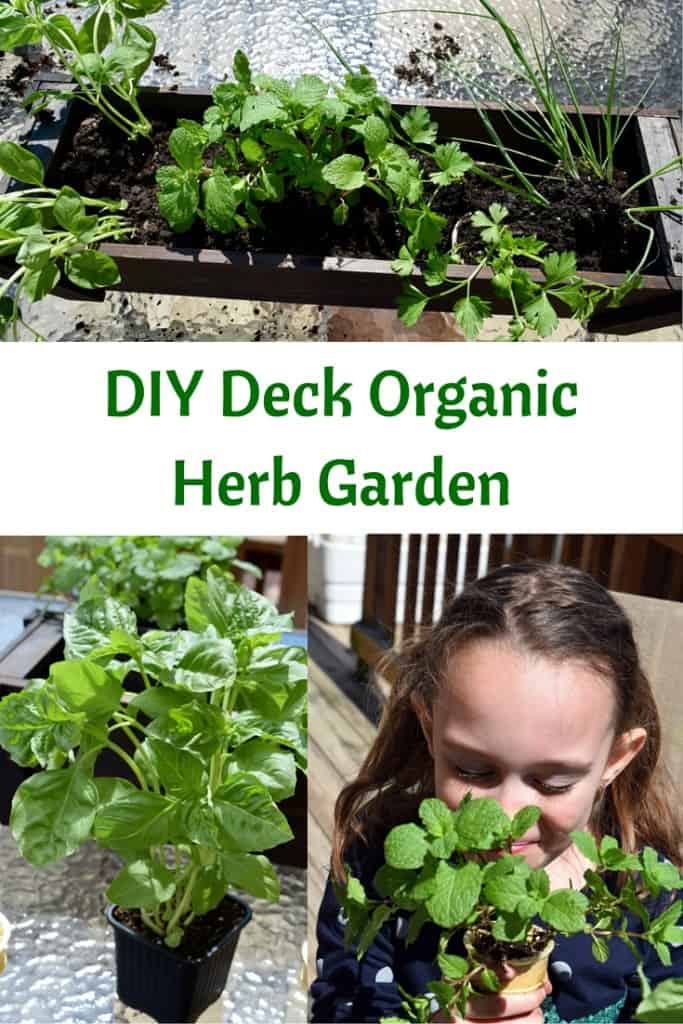 Want an easy way to get your kids excited about Earth Day? Head over to iTunes to purchase Eco Boys and Girls! These animated books, written by Maria Snyder, are made for children around the world ages Pre K to Third Grade (my 4th grader likes them too!) as a fun, interactive way to inspire them and their families to get involved in caring for, learning more about, and protecting our world. The five characters: Ernie Earth, Lulu Love, Patsy Peace, Ray Recycle, and Sammy Sun take kids on a journey to learn more about organic farming, energy, the everglades, urban gardening, and even visit the ocean!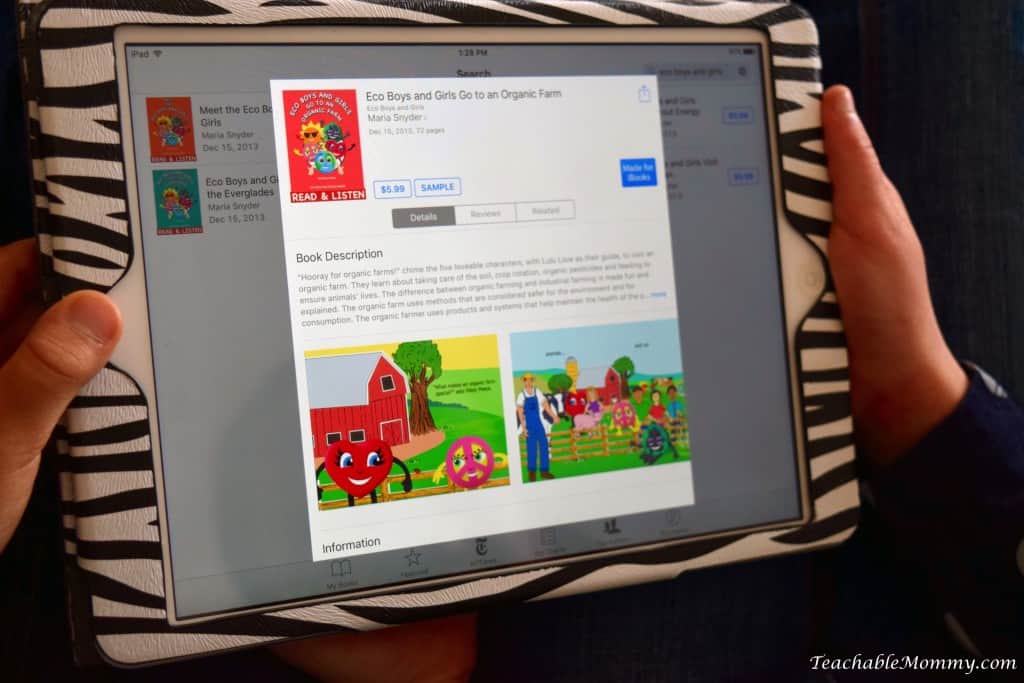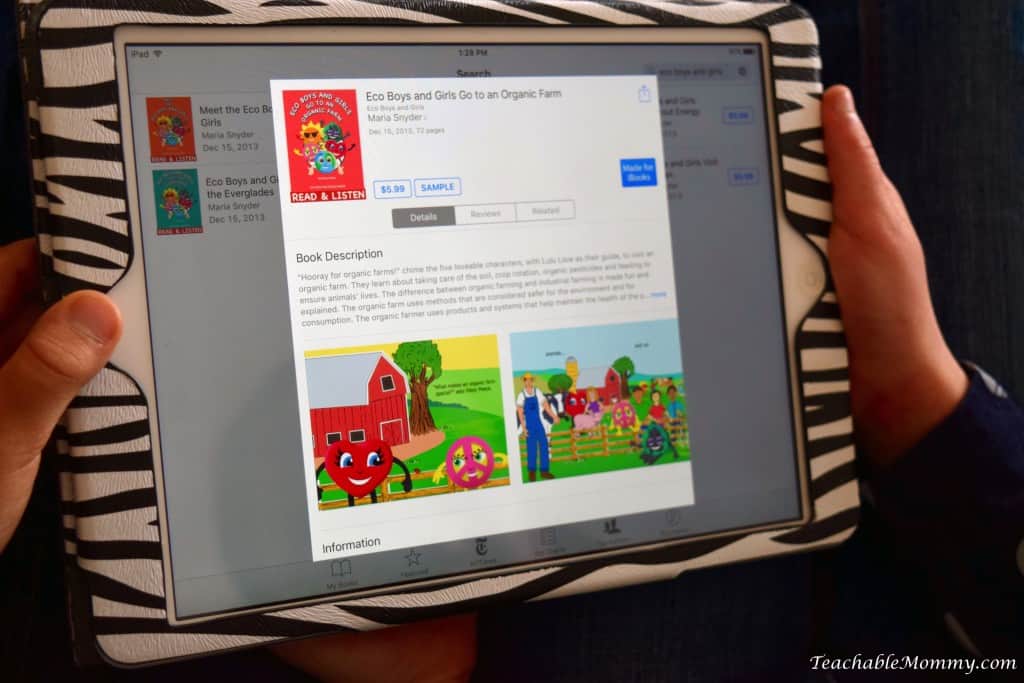 Eco Boys and Girls are made for iBooks. Purchase your Eco Boys and Girls books available starting April 1st. Watch the animated characters, read along with their voices and see them in action right here!
Each Eco Boys and Girls book shares lessons and ideas that inspire kids to become better citizens of the world. But this educational experience goes beyond just books. Teachers (and parents) can use the resources, lesson plans, and activities that are part of the Eco Boys and Girls Sustainability Programs to further extend the learning and nurturing of their excitement about their environment.
I wish we had books like this when I was teaching! My Kindergarten class was always excited to learn about how they could do something mighty for our planet. I like that the Eco Boys and Girls focuses on younger children who, believe me, get just as excited about the environment, protecting it, and taking care of each other as we do.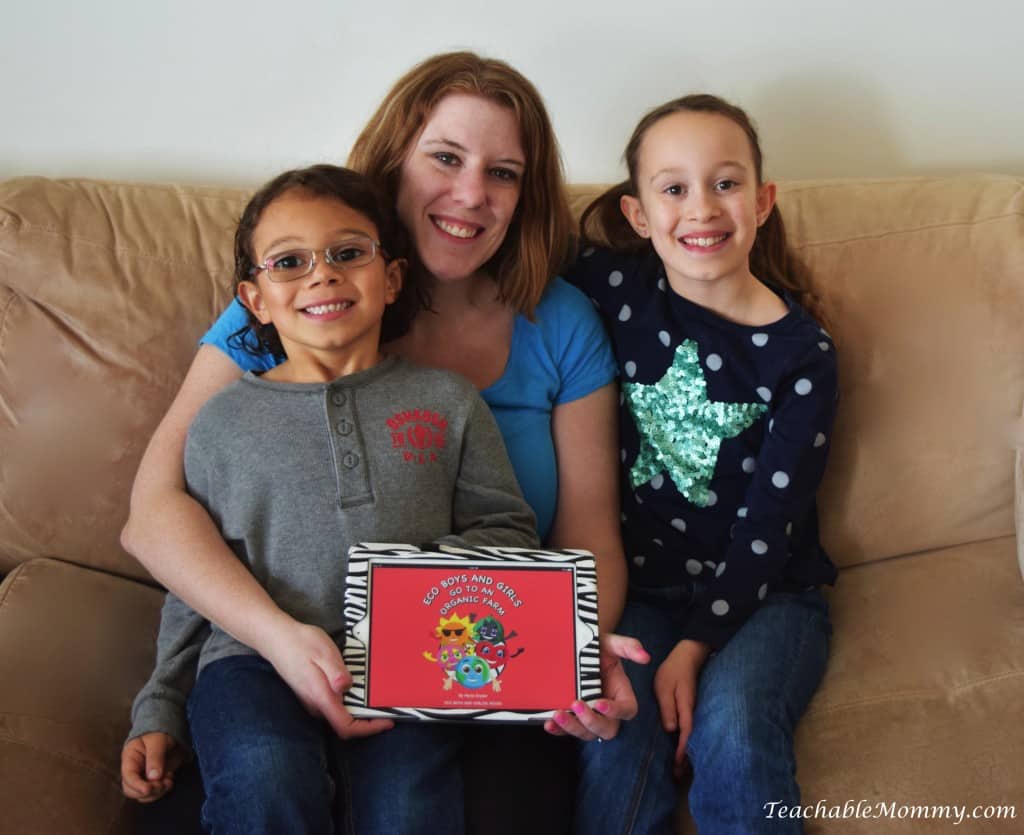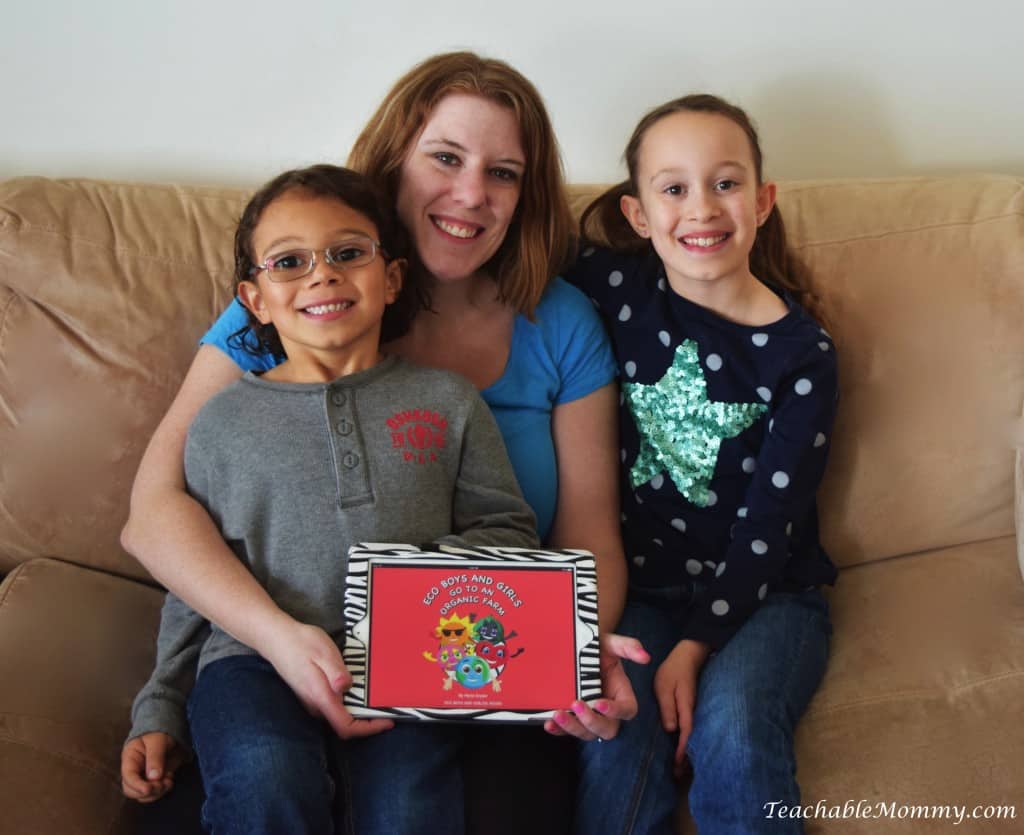 All this good work isn't just confined to the United States. Internationally, the Eco Boys and Girls works with leading organizations such as the National Education Association, Association of Children's Museums, Association of Science and Technology centers, and are reaching internationally through the United Nations and global peace building organizations. The more we educate the future generations the better our world can become!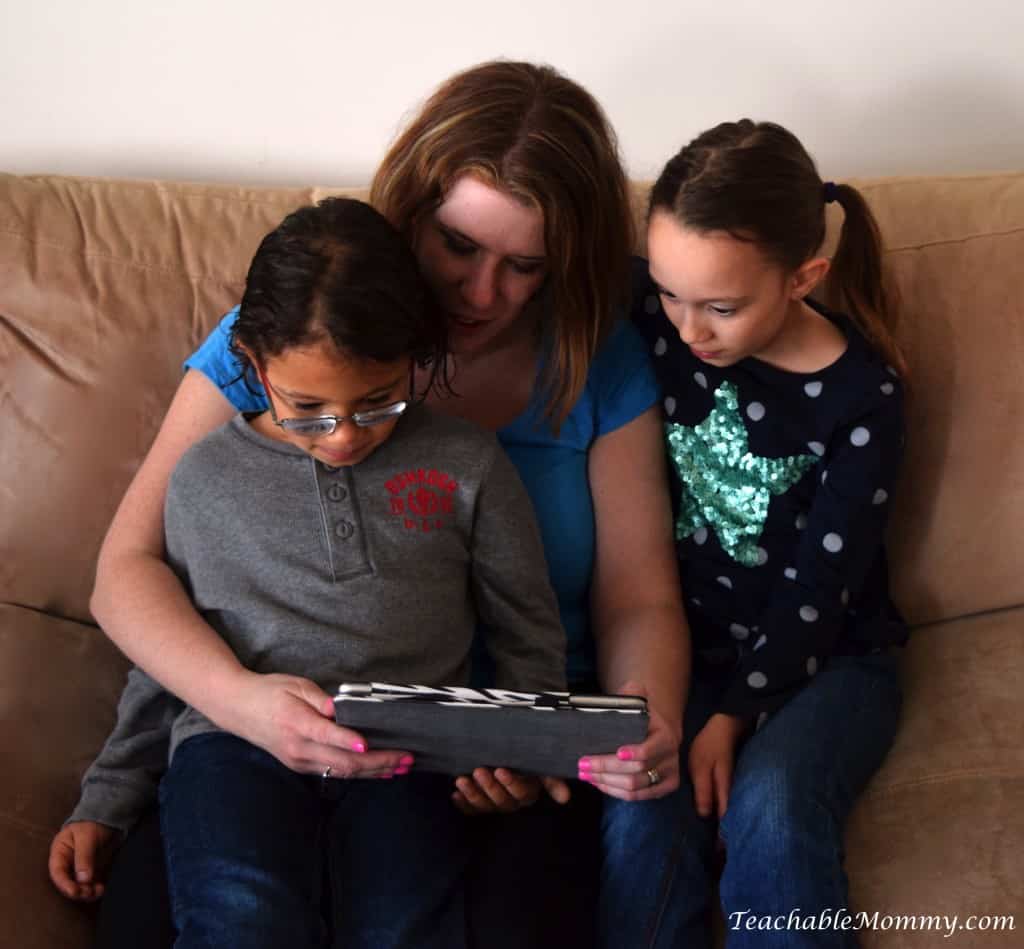 We read each of the Eco Boys and Girls books aloud. I enjoyed pausing to ask the kids their answers to the questions woven throughout each book. Then I asked "okay what are you excited to do now?" Go to the beach, looking for baby sea turtles, and clean up trash! Play in the everglades, looking for different animals!
Since we couldn't head to the beach or hop on a plane to play with gators, I asked them what do you think is something we could do here at home? After some thought and debate amongst themselves, they came up with the idea to get down and dirty and start an organic farm.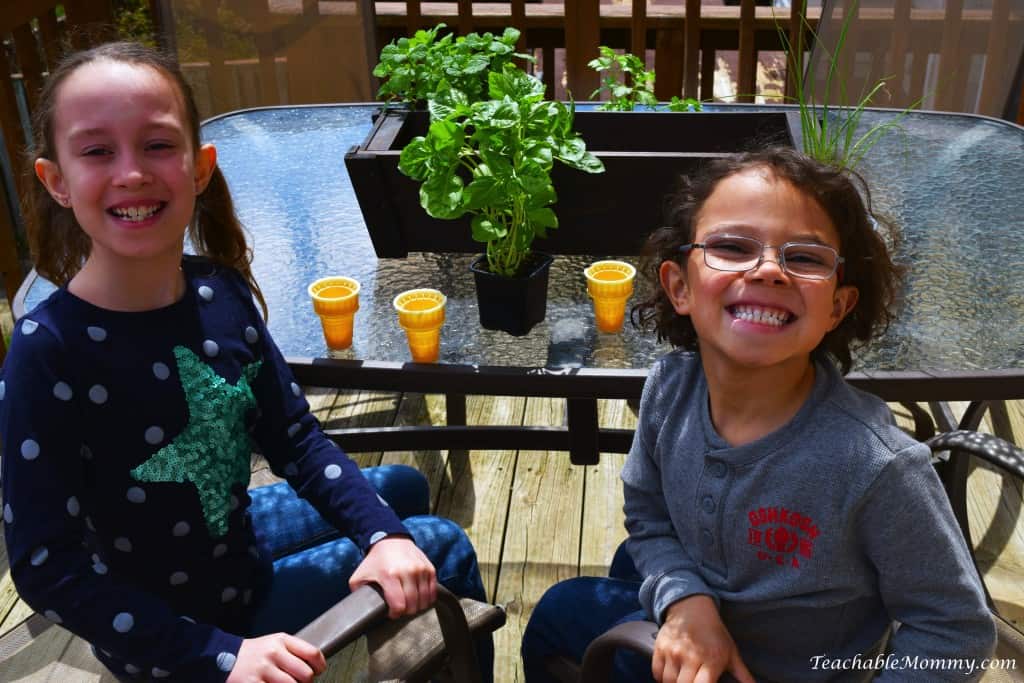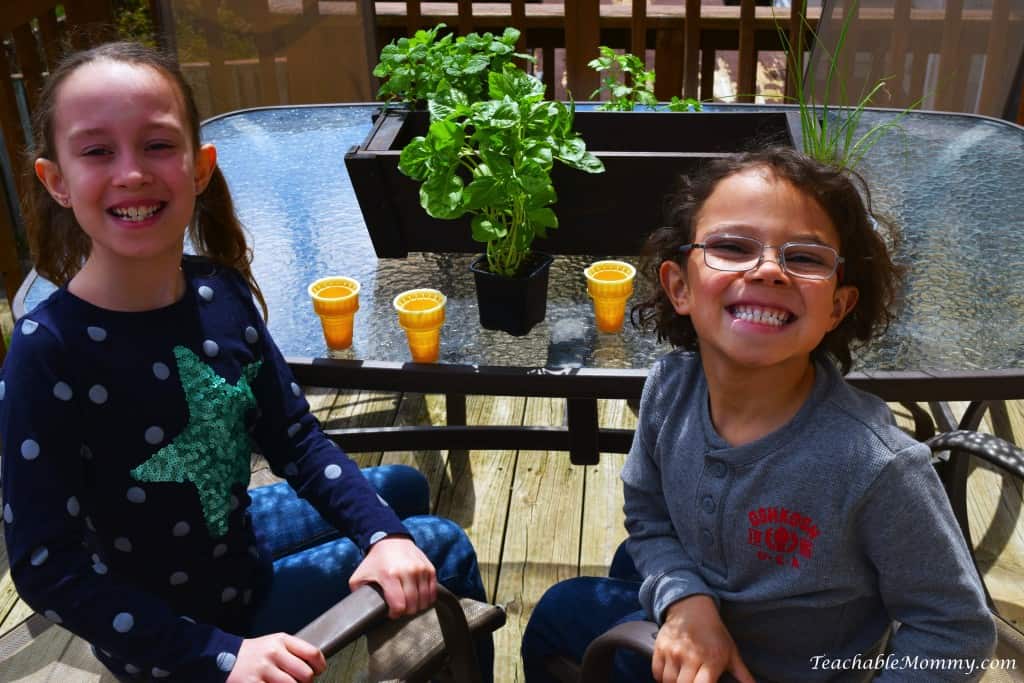 Due to living in the suburbs with a playful pooch, I got them to concede to something that would fit on our deck. A little urban gardening in the burbs. We decided to plant organic herbs. They had fun choosing which herbs we would include:
DIY Deck Organic Herb Garden
Materials Needed:
Planter – your choice of size/shape
Large Bag of Organic Potting Soil
Organic Herbs – we chose Basil, Parsley, Mint, and Chives
Ice Cream Cones* perfect planters for little hands!
Water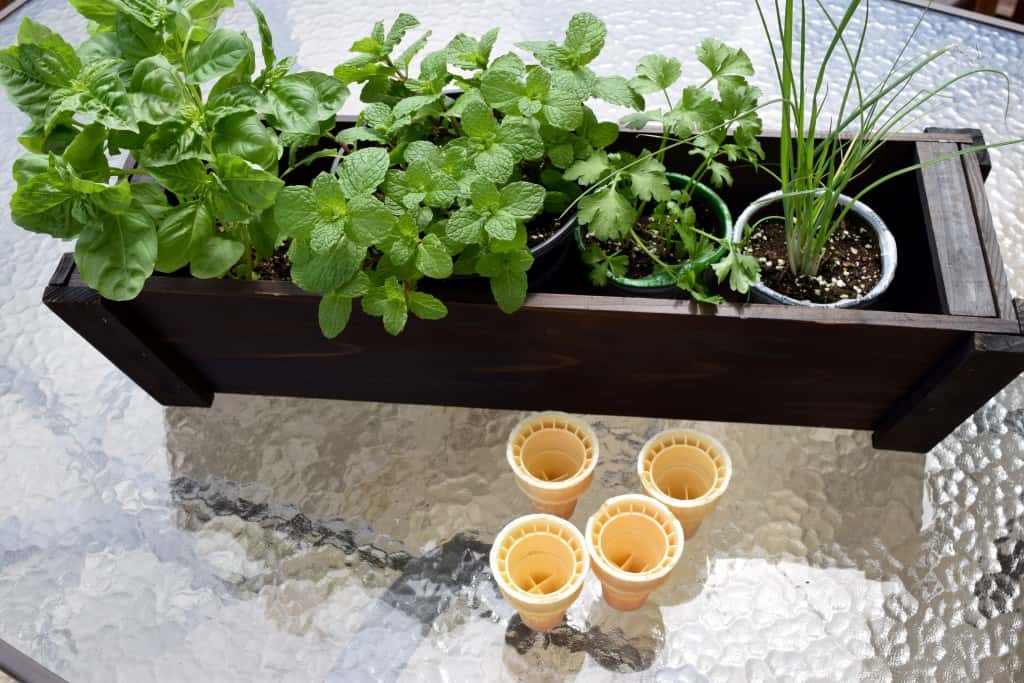 This is a fun DIY for the whole family, even the pups!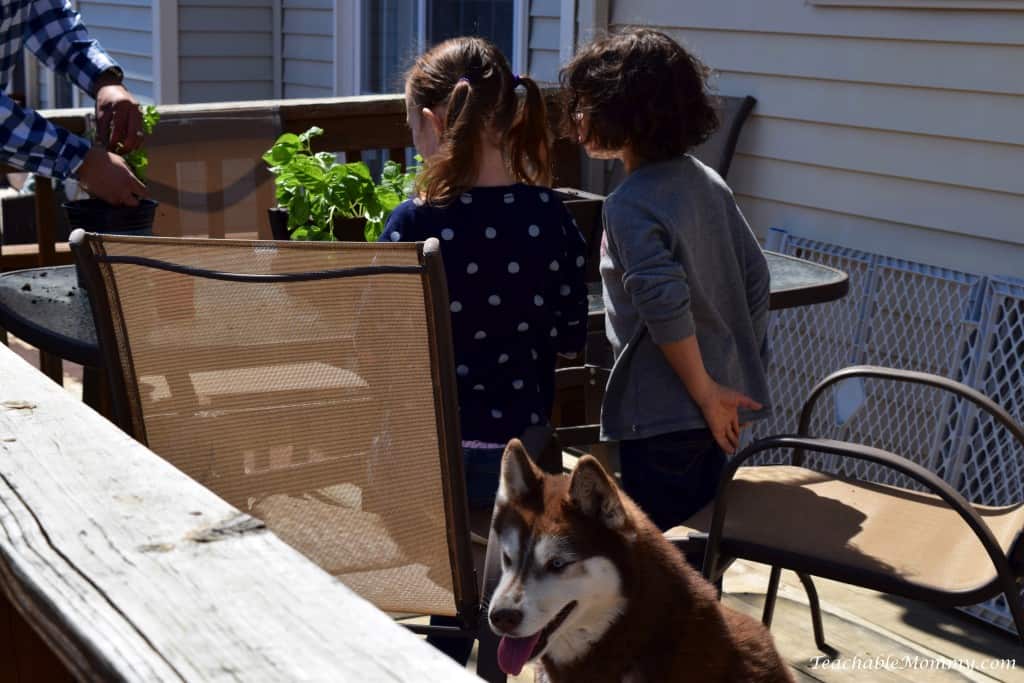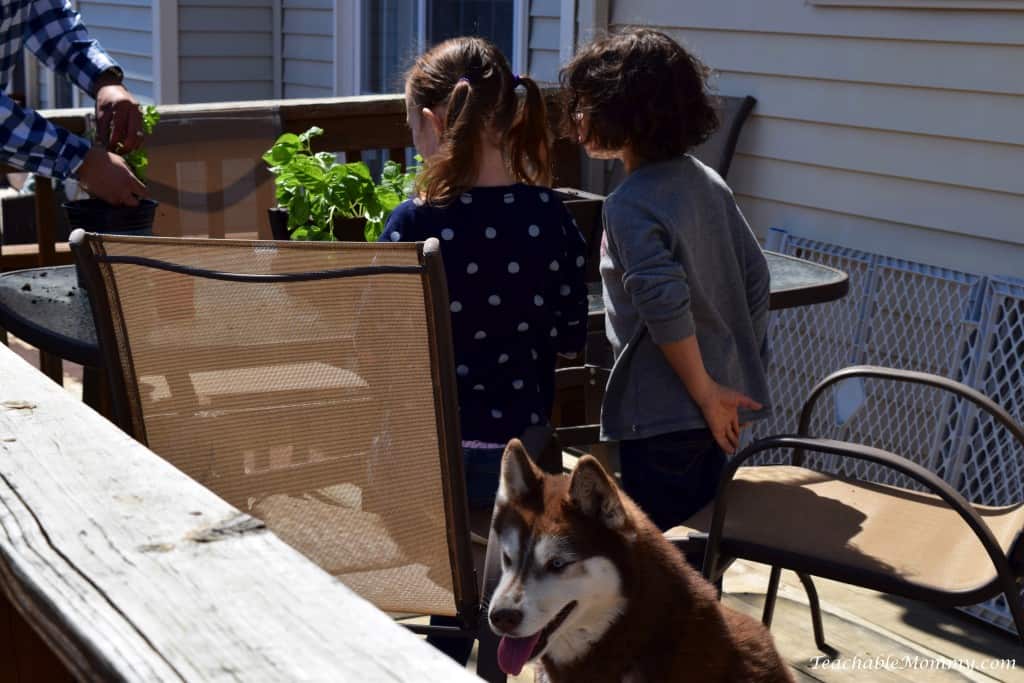 Step 1
Fill your planter about halfway with the organic soil.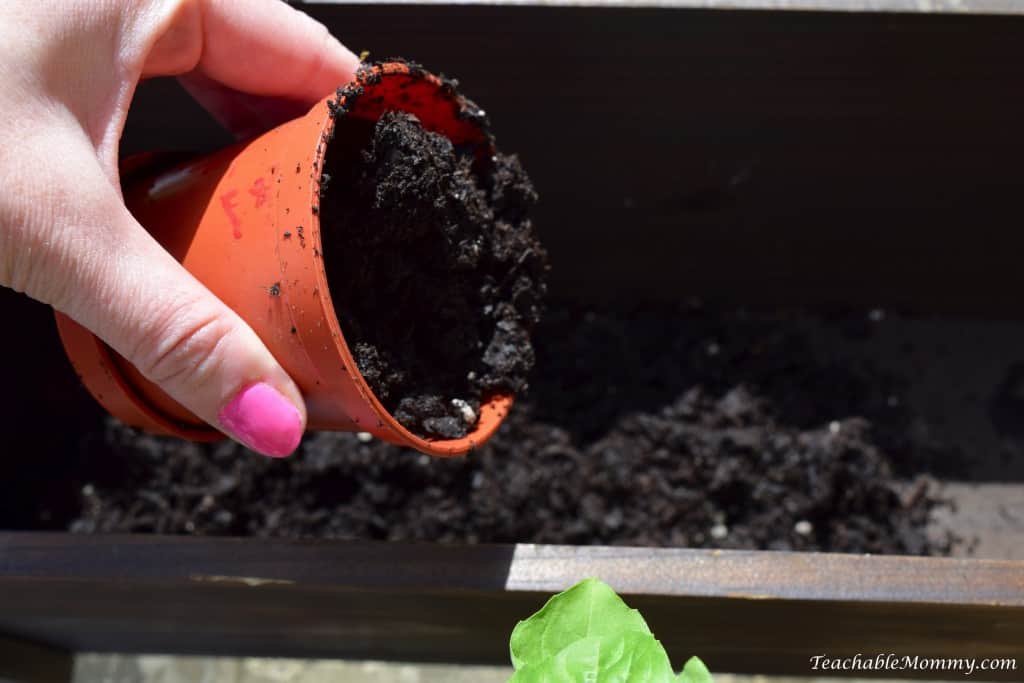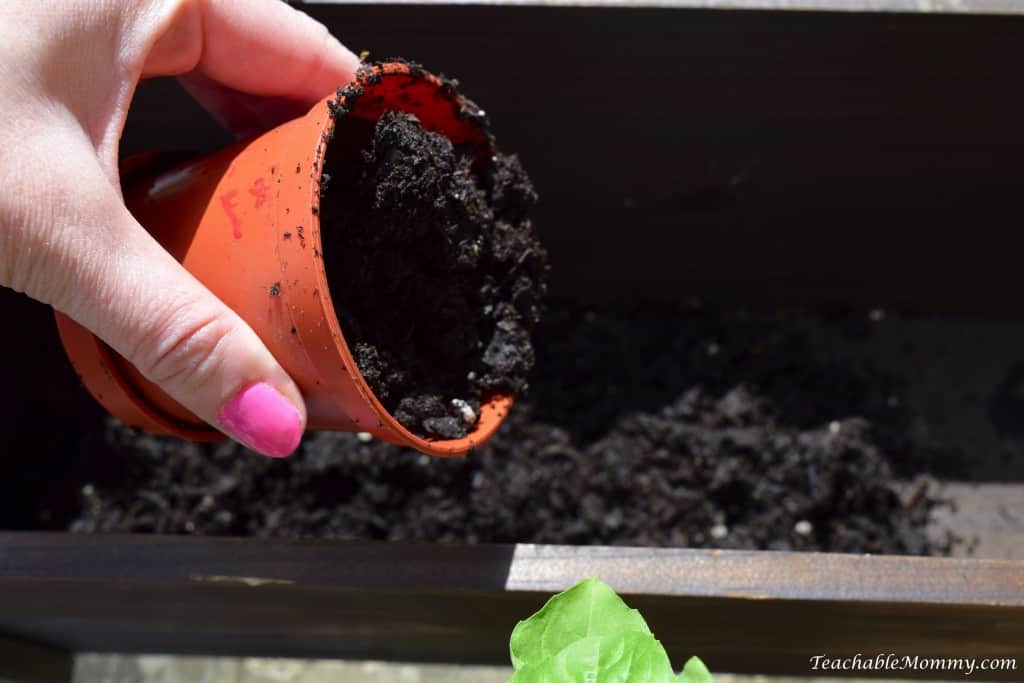 Step 2
Break up your herbs into smaller bunches.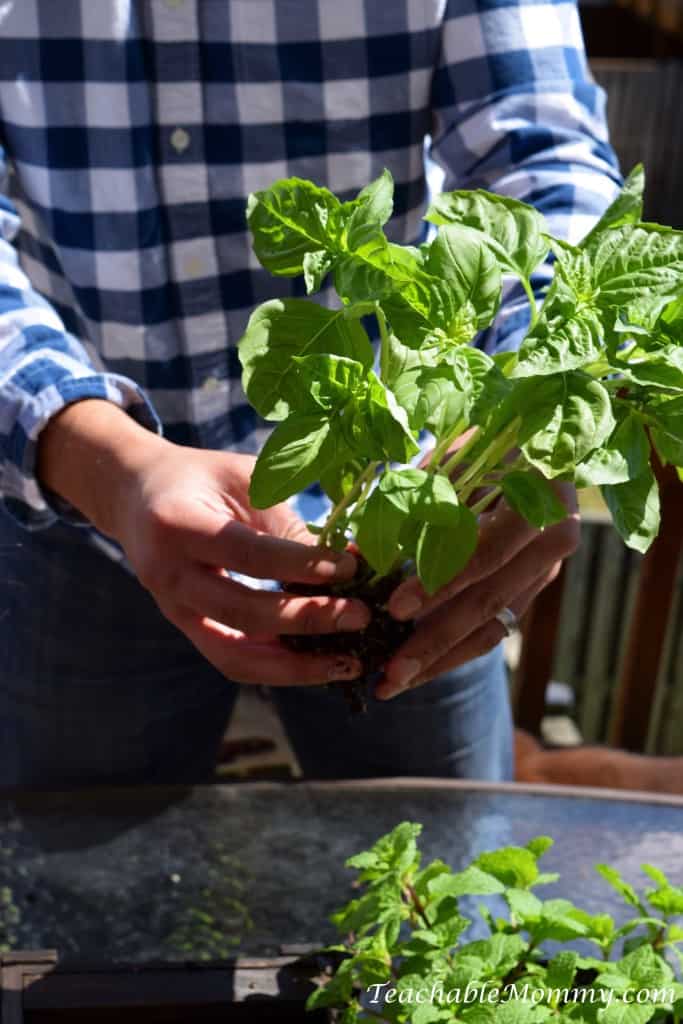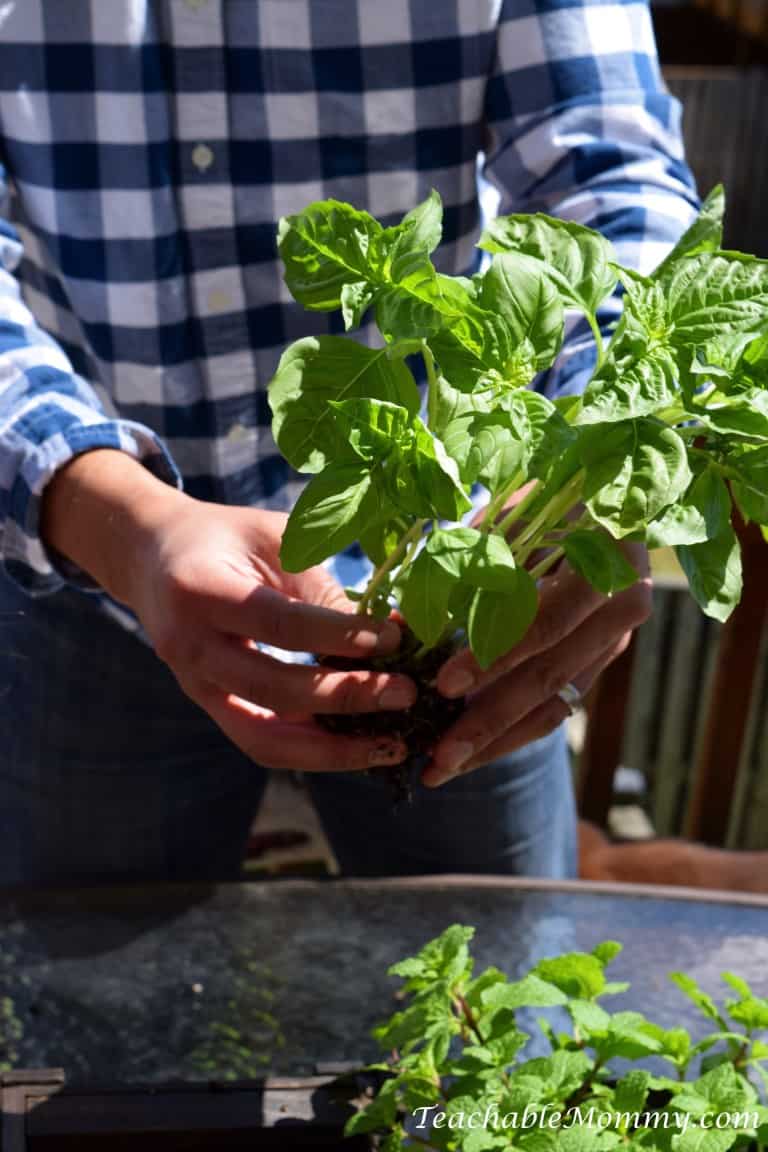 Step 3
Put about an inch of soil into the ice cream cones, then add the smaller herb bunch.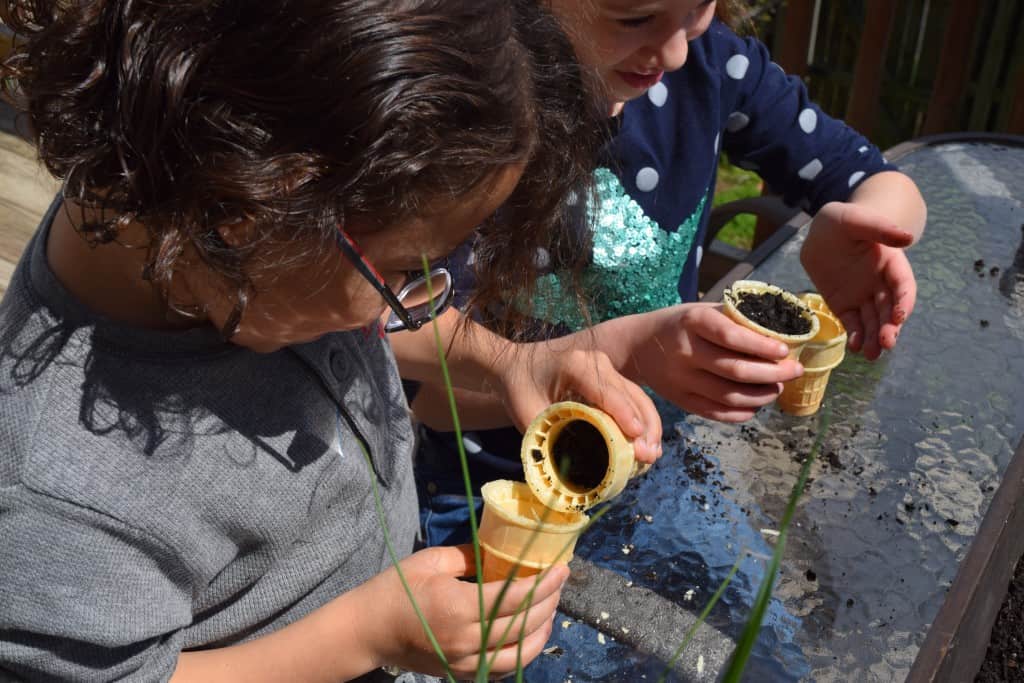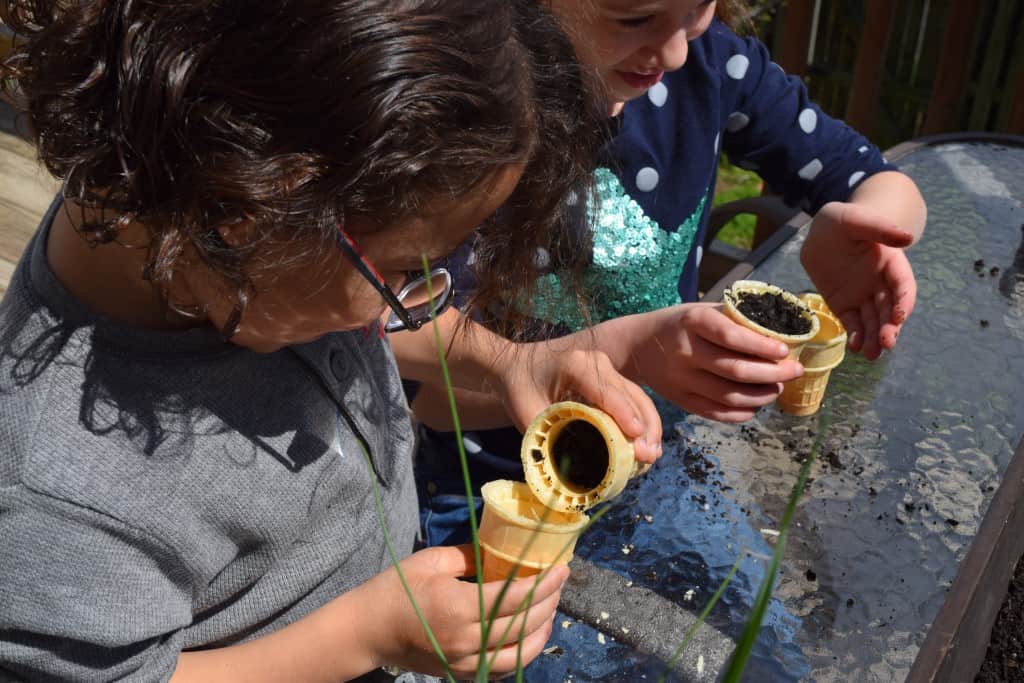 The kids can get a little overzealous with the dirt!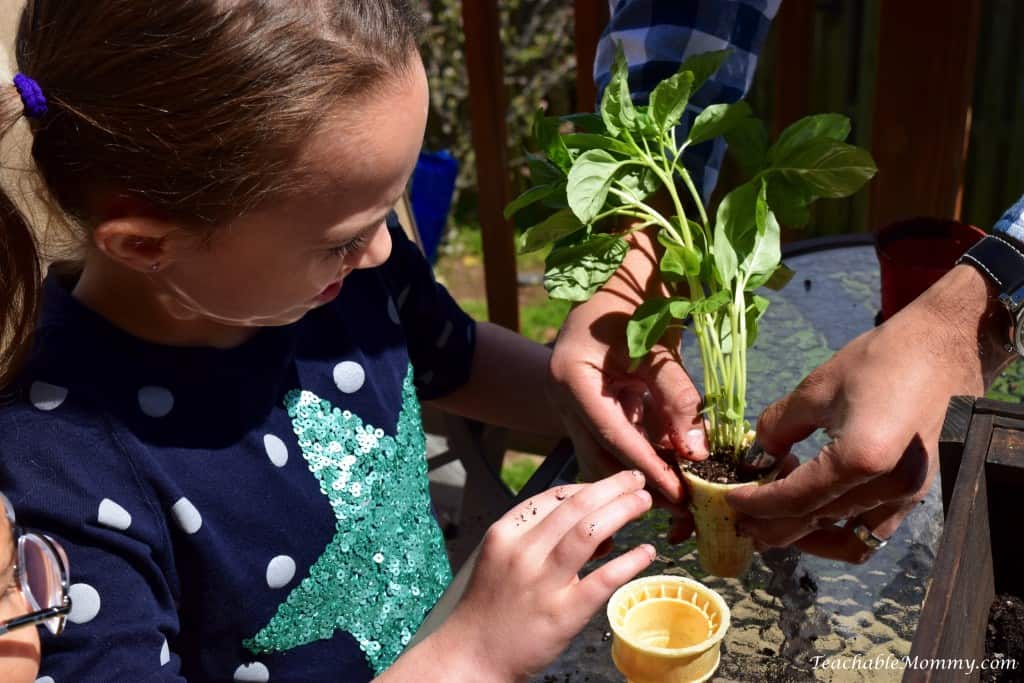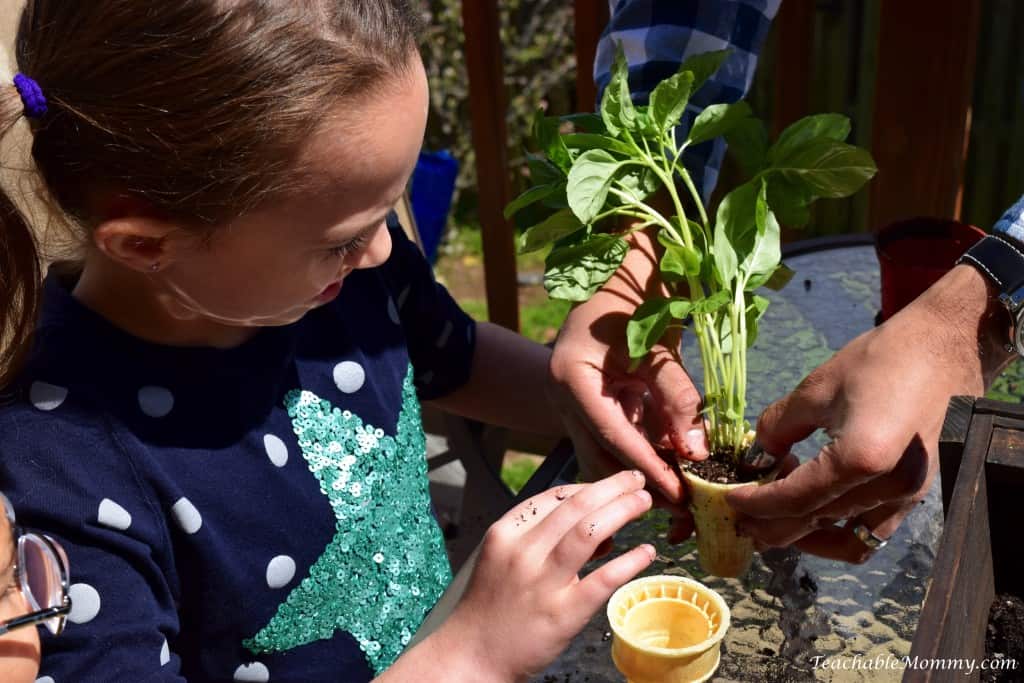 Step 4
Plant the ice cream cone, adding more soil on top until buried.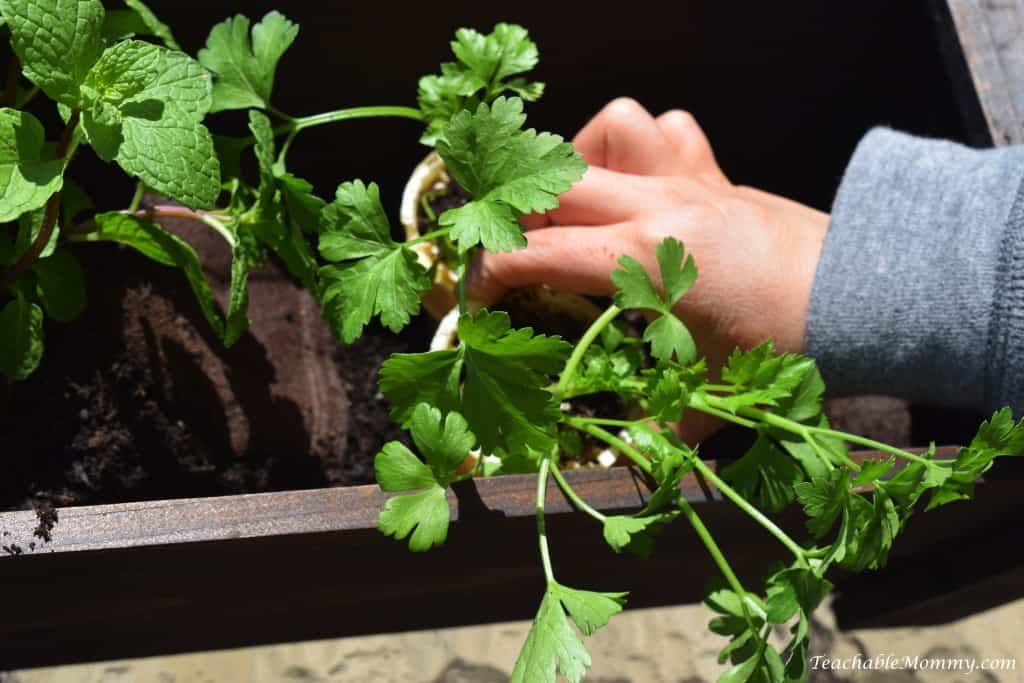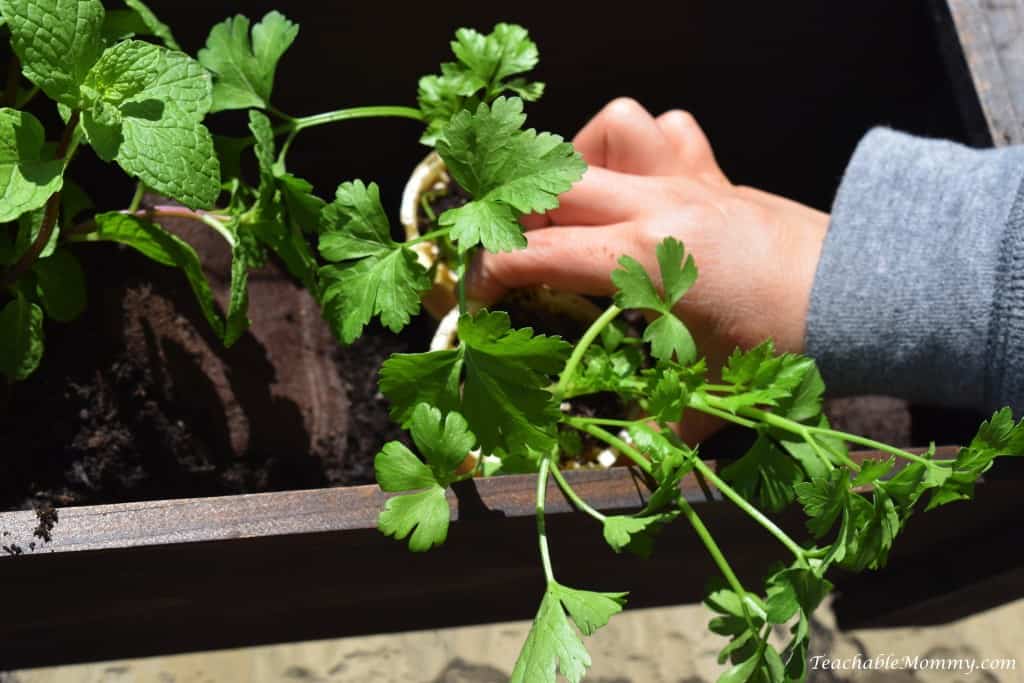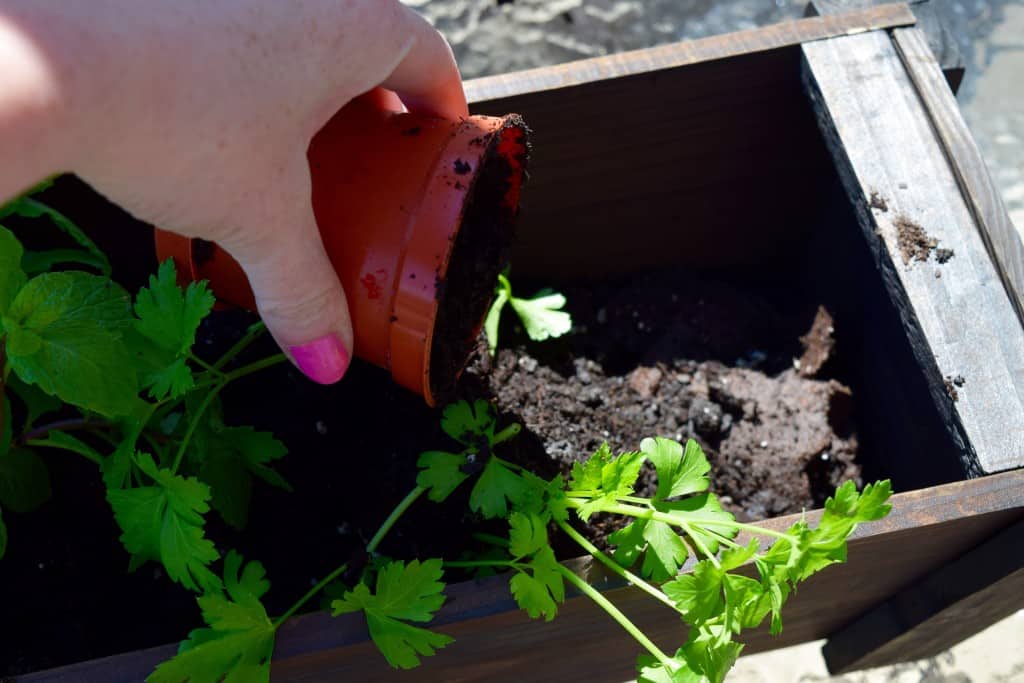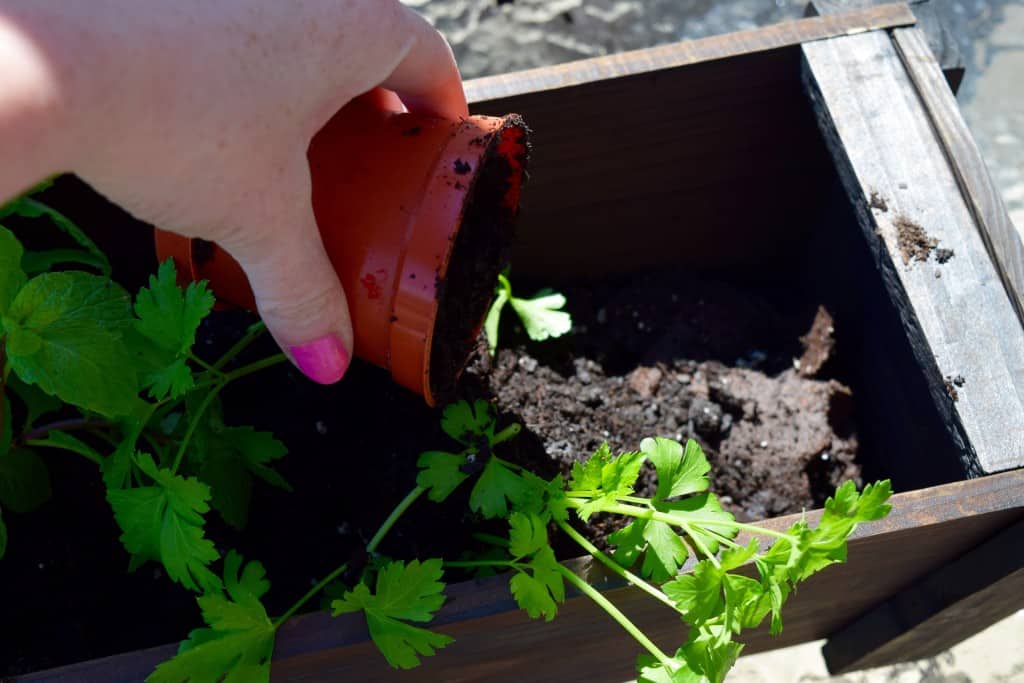 Step 5
Repeat steps 2 -4 until all your herbs are planted.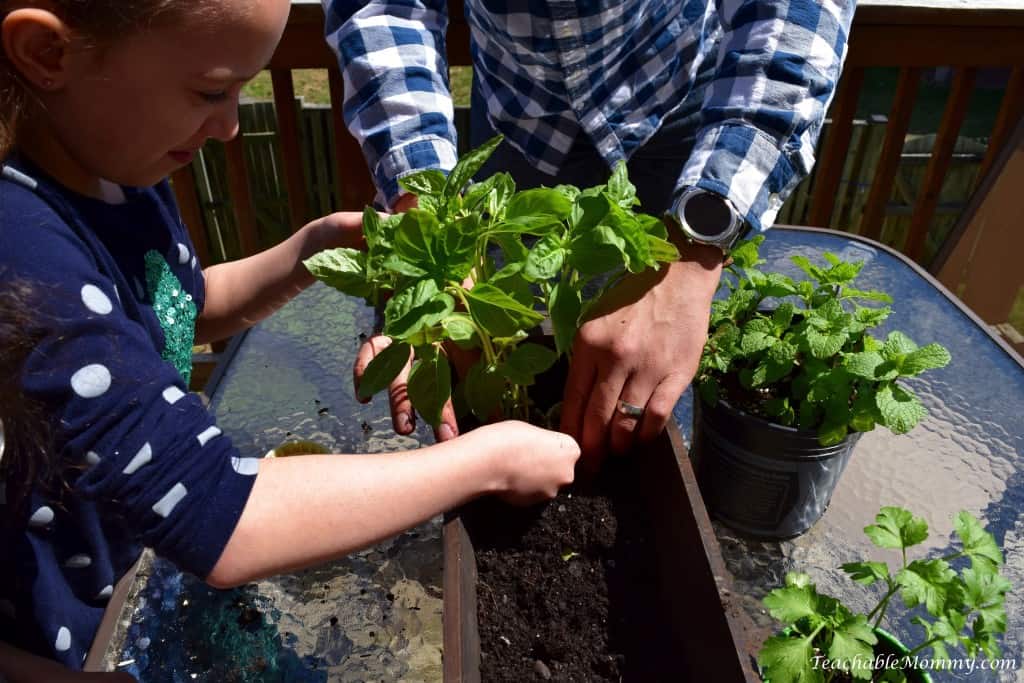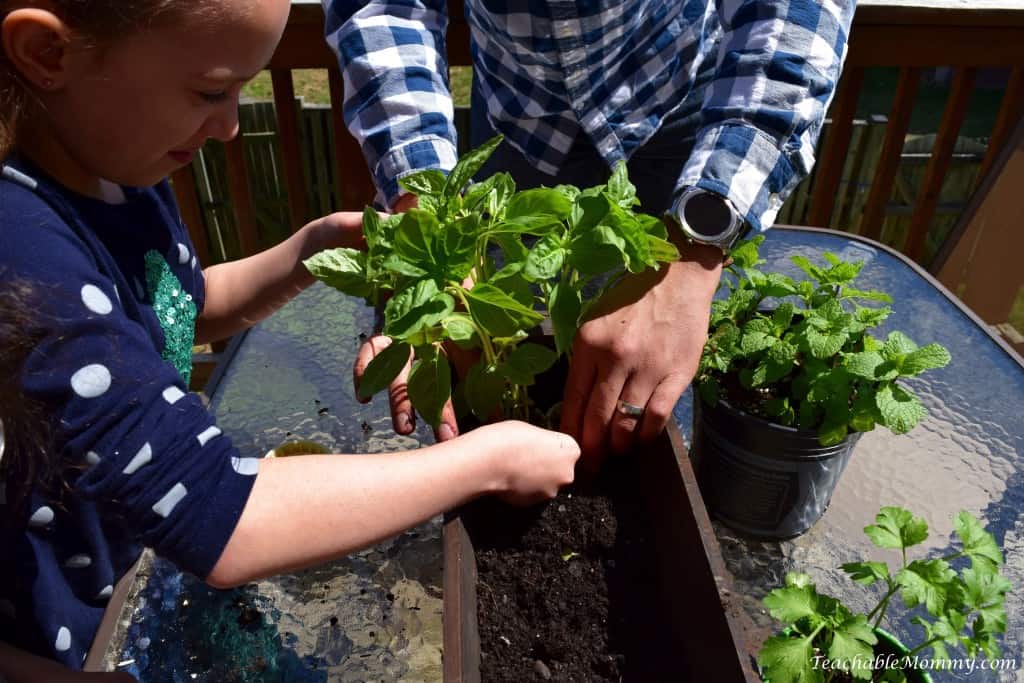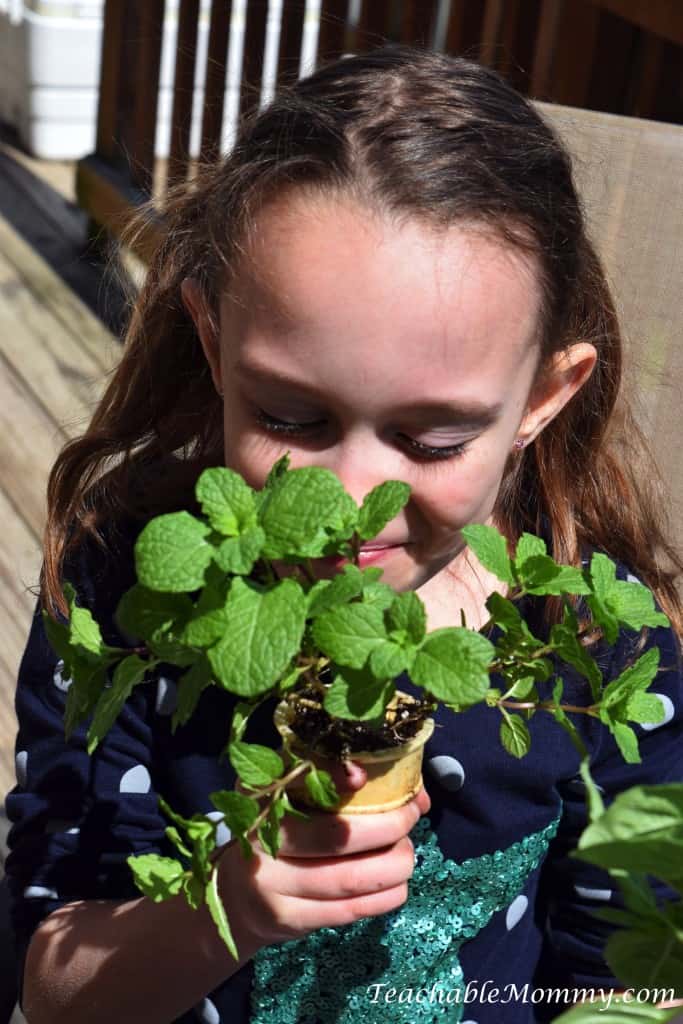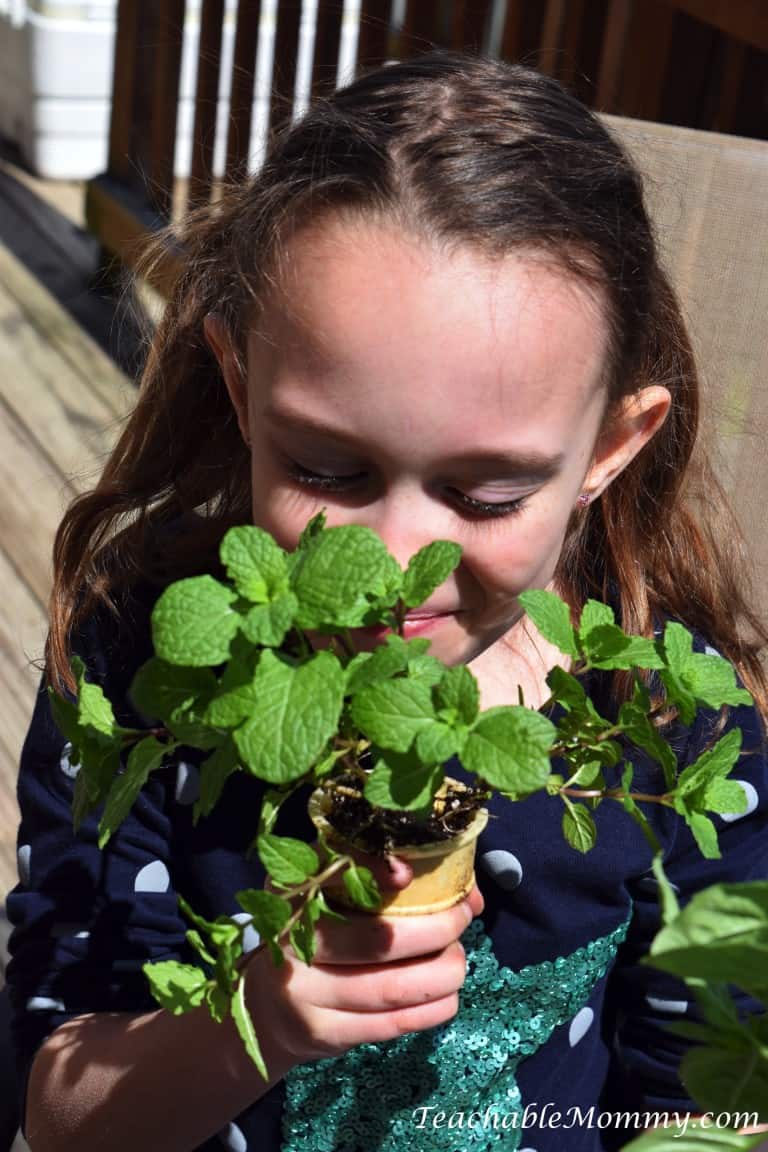 Take some time to stop and smell the mint!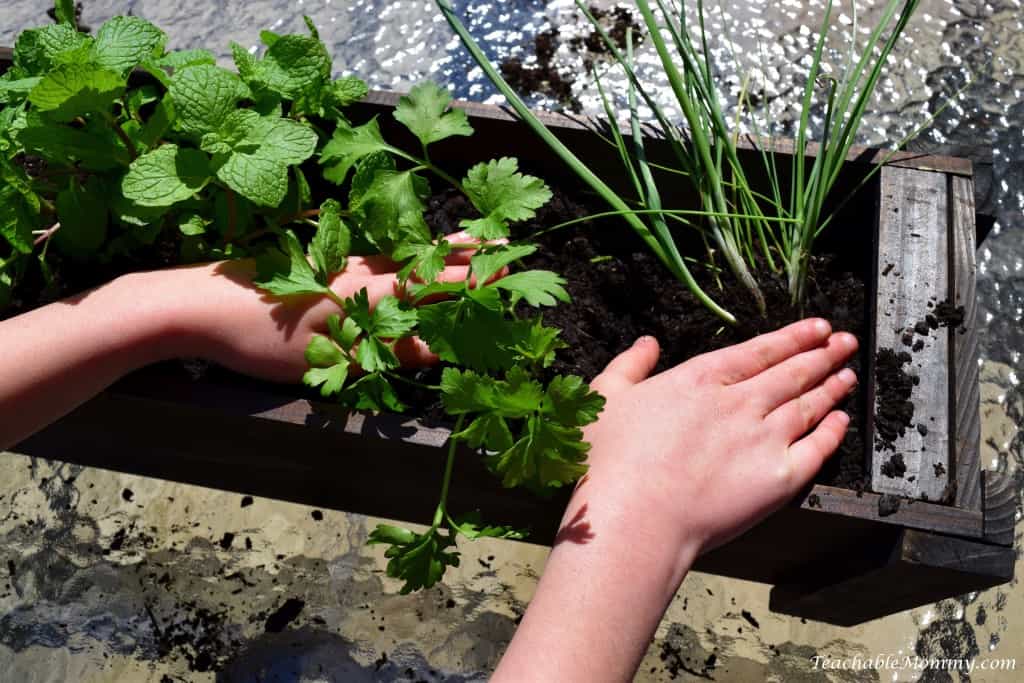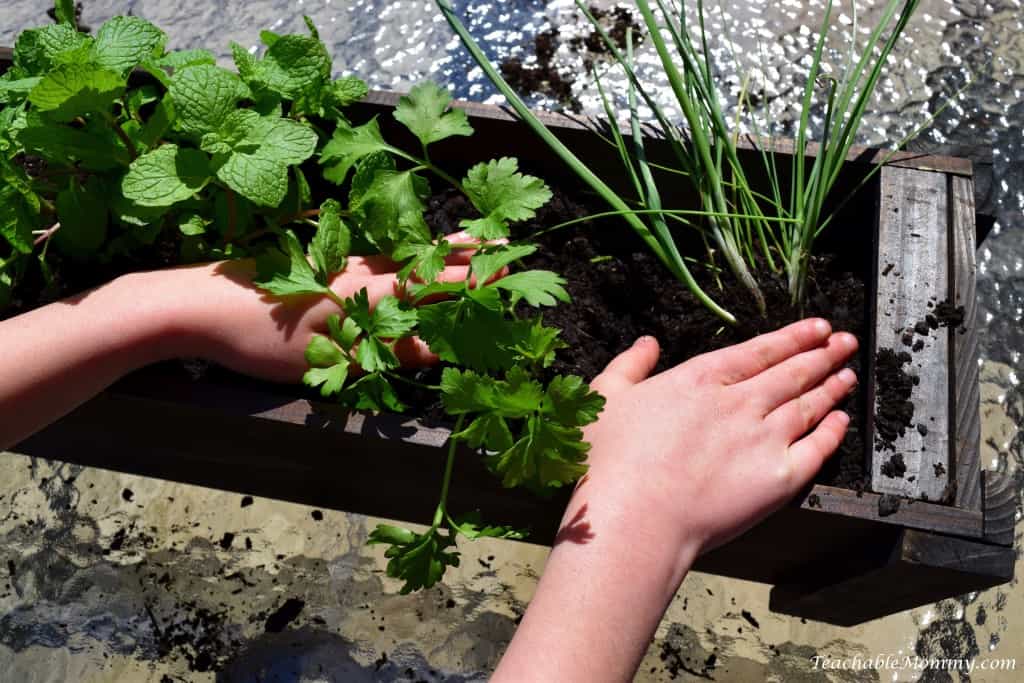 Step 6
Water your newly potted herbs. Then sit back and enjoy the fresh smells and tastes!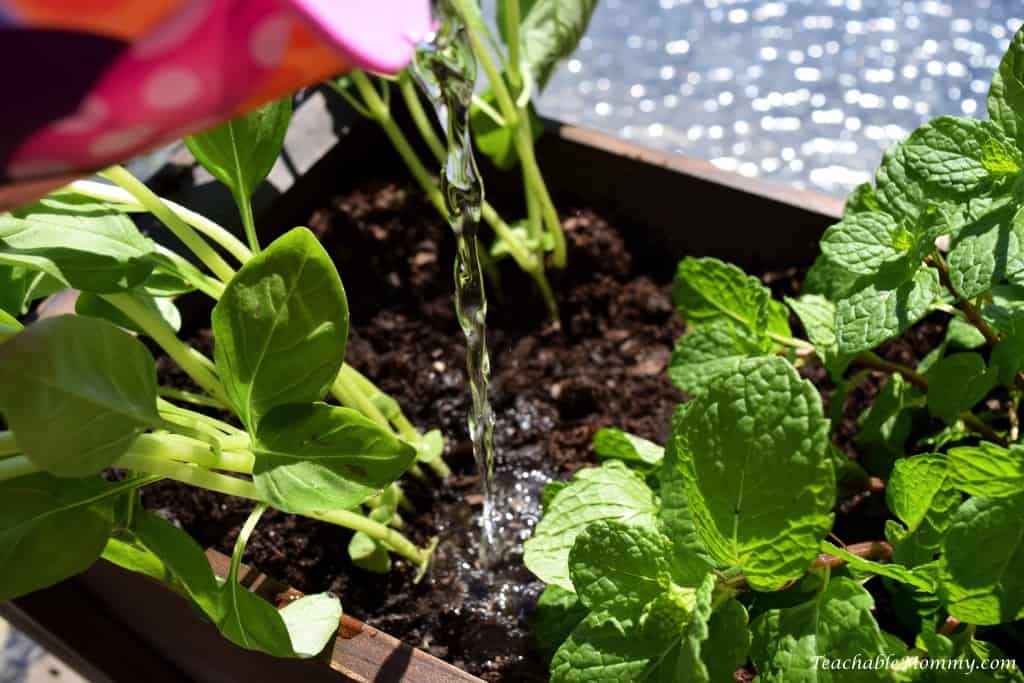 *Disclaimer: Planting ice cream cones will not grow ice cream. Sorry kids!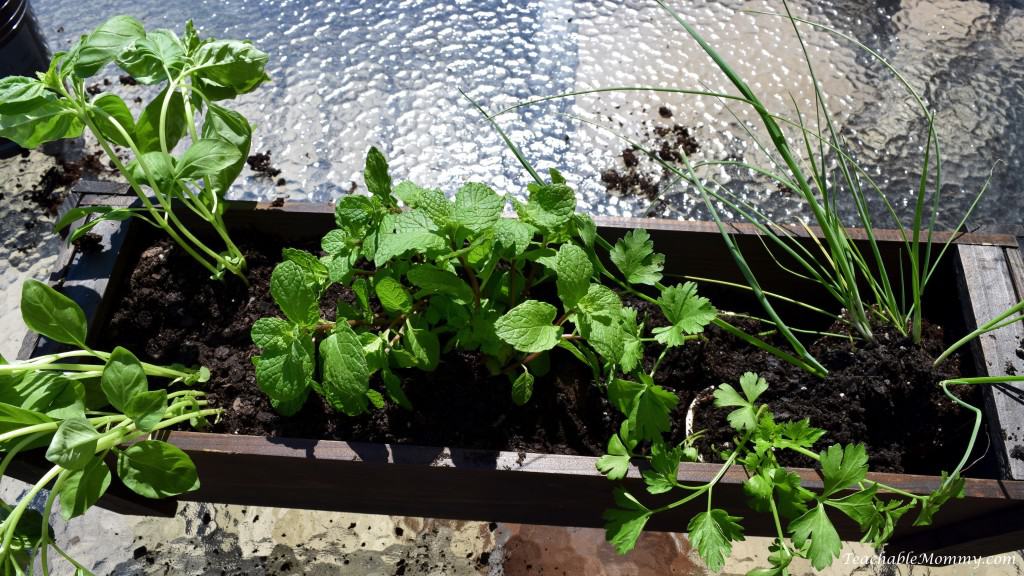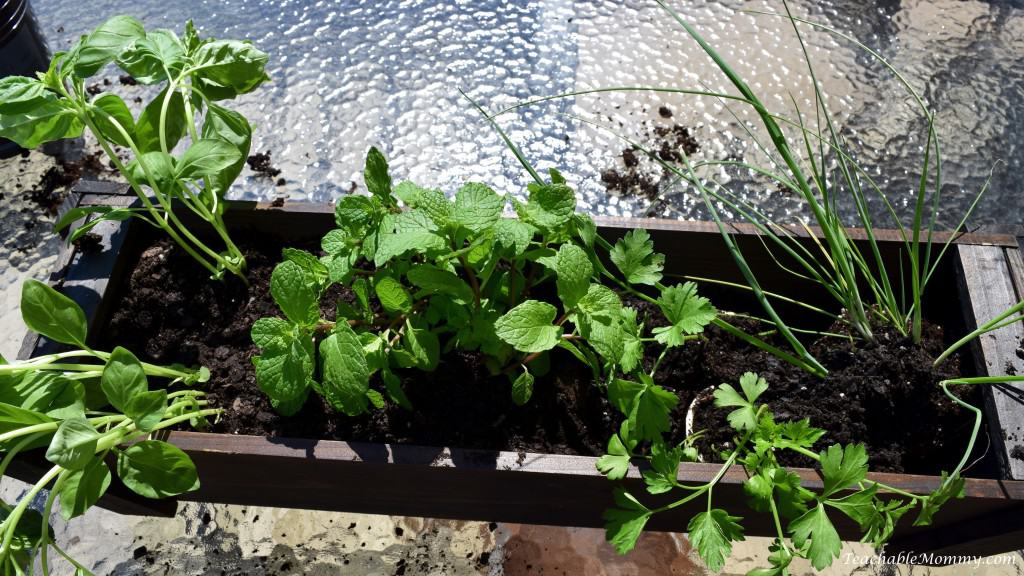 Encourage your little ones to become eco kids with the complete set of Eco Boys and Girls only $5.99 per book, 6 books total in the series. Go to iTunes and search "ecoboysandgirls" to find them all!
Buy them today on iTunes!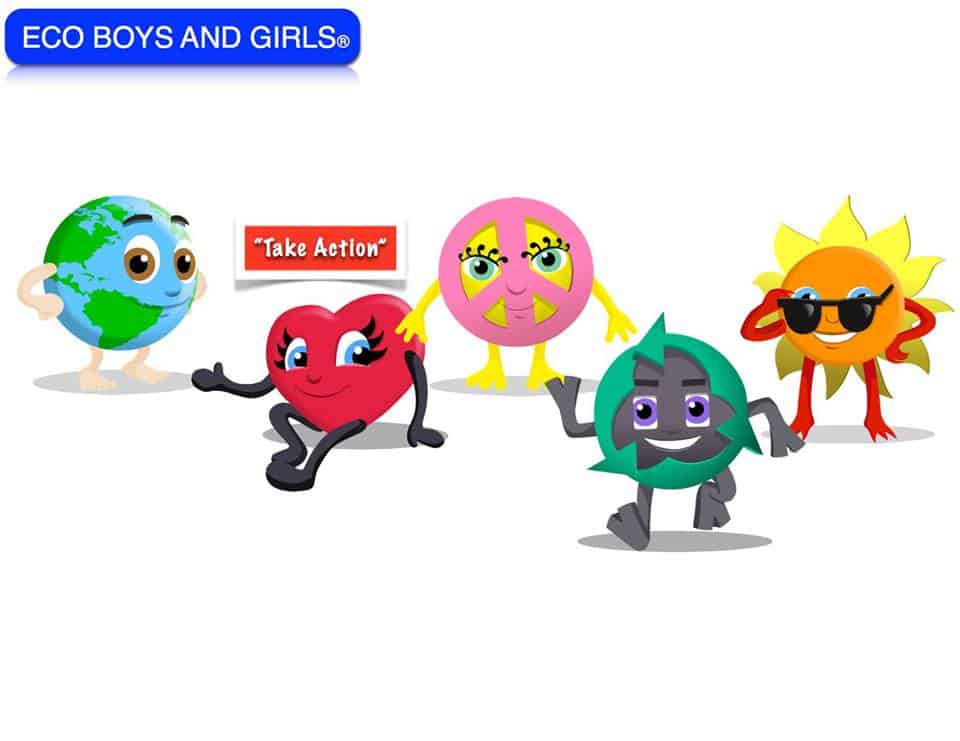 Have you ever tried planting a garden? Any tips you want to share, leave a comment!
All opinions are my own. This shop has been compensated by Collective Bias, Inc. and its advertiser. All opinions are mine alone. #EcoBoysAndGirls #CollectiveBias