This shop has been compensated by Collective Bias, Inc. and its advertiser. All opinions are mine alone. #PawsToSavor #CollectiveBias
School is out, the sun is shining, and it is time to rock this Summer with your cat! Yes kitties want to have a nice relaxing time too, and although you can't sleep the day away like them, you can still make the most of the next few months. With my big guy's help, I'm sharing 5 cat approved ideas for the best Summer ever!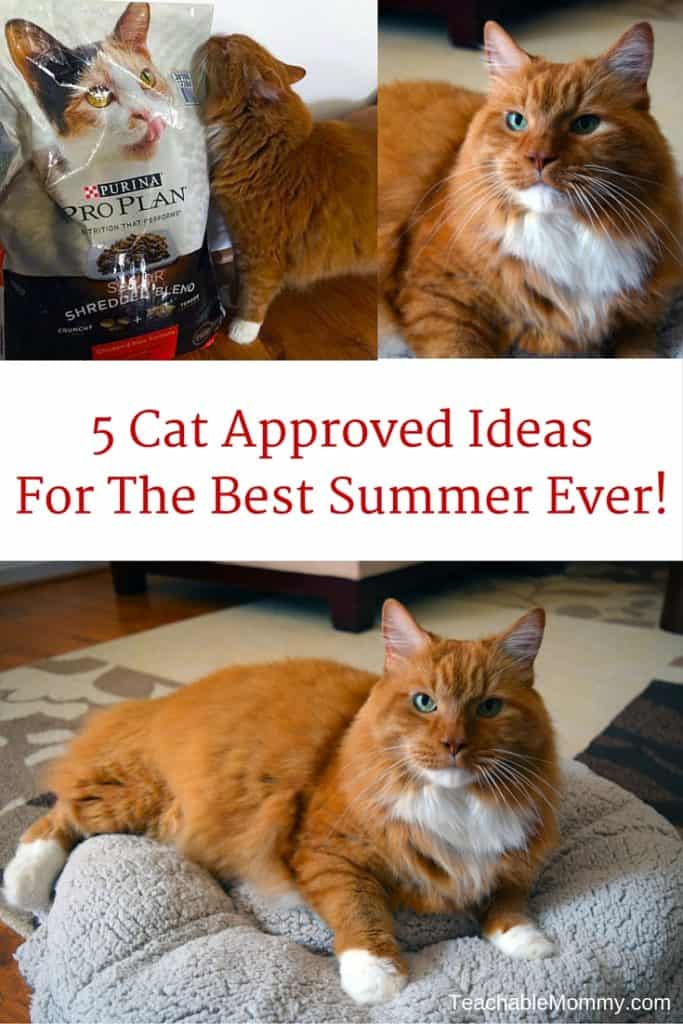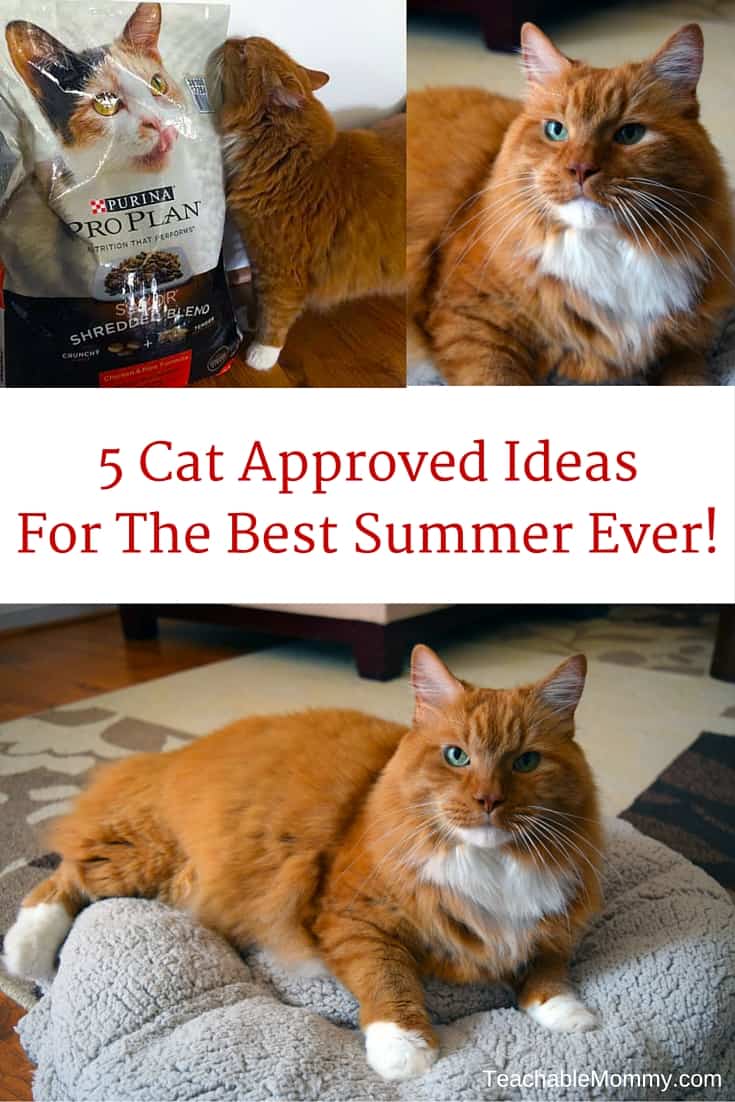 1. Relax in your favorite spot.
It wouldn't be a cat's list without this one. Take time to snuggle up with your kitty, read a book, or just bask in the sunshine. As you can see he is an expert at this step.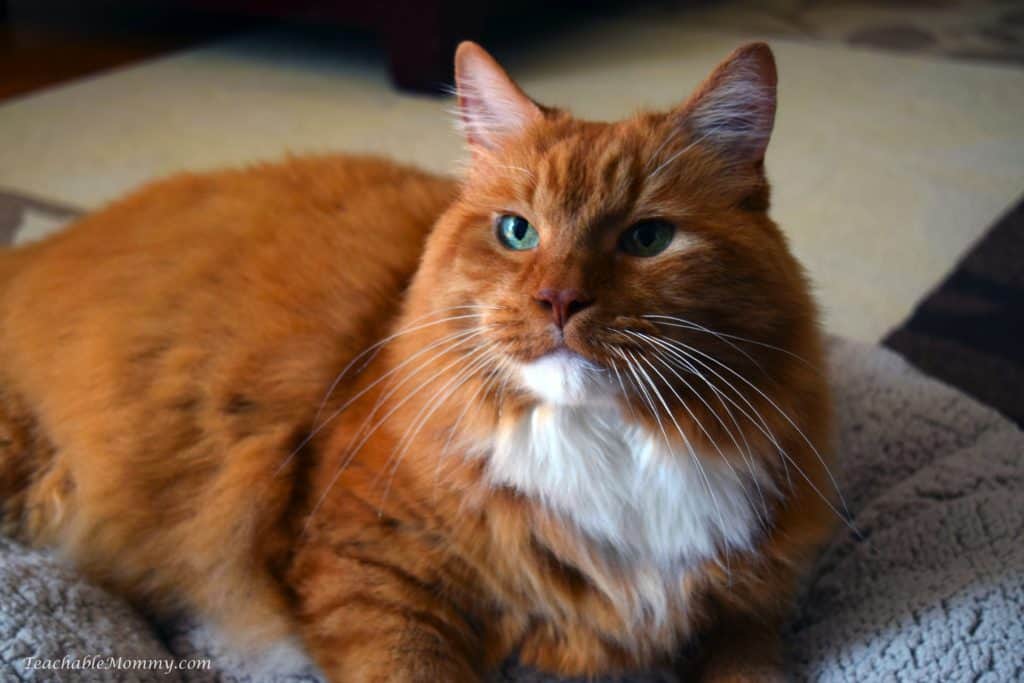 2. Get a new bed.
Pamper your cat with a nice soft new bed. Sure they like any box out there, no matter the size, but eventually they might want to lay on something a little more comfortable!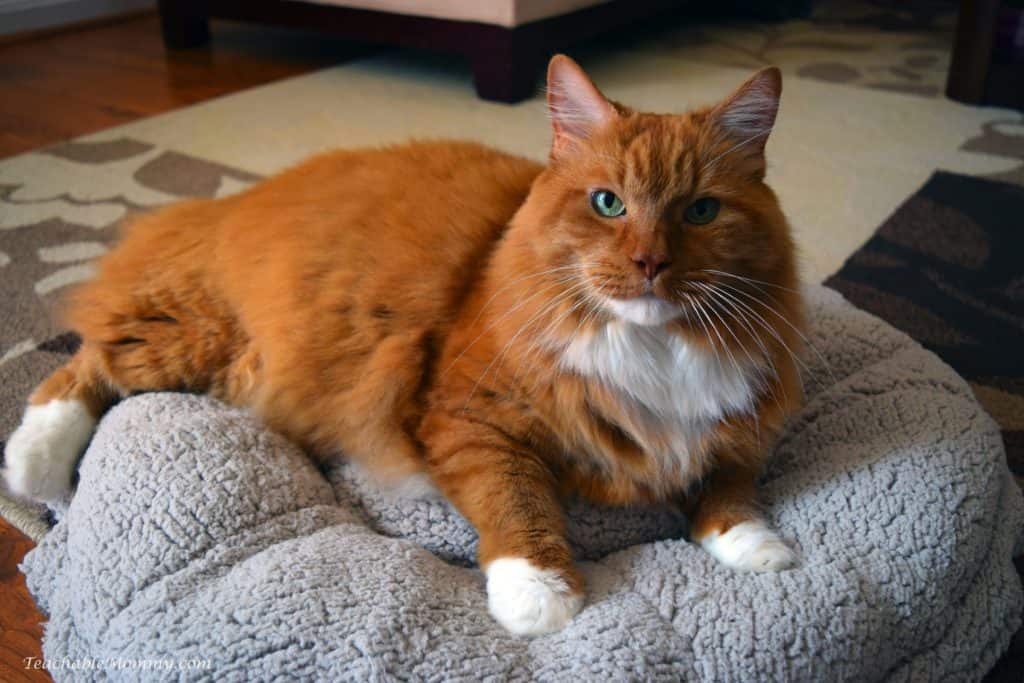 3. Always look your best with a little grooming.
As you can see my boy is a long-haired cat. They require more grooming than short-haired. Either way, pick up a new brush suitable for their fur type. Cats love to be brushed!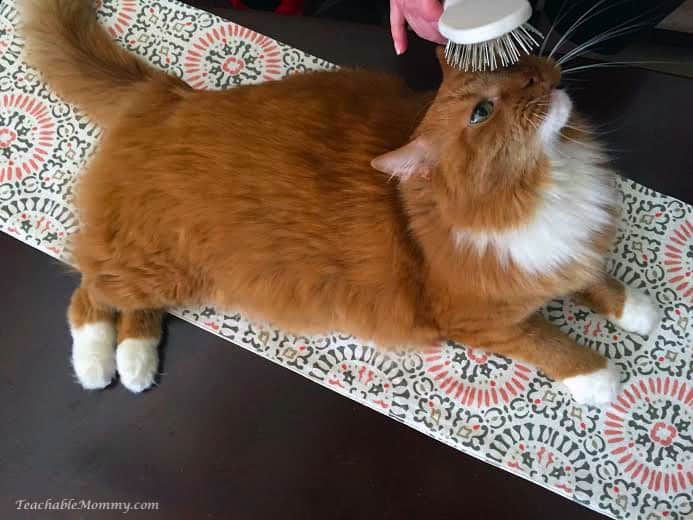 4. New feeding bowls.
Throw out those old bowls that have seen better days and allow your cat to enjoy their feasts in new dishes. We all know cats can be very particular about the presentation of their food! Mine loathes if any food gets into his water. We replaced an attached side by side feeding dish with this one where the bowls are not fused together. I think he approves.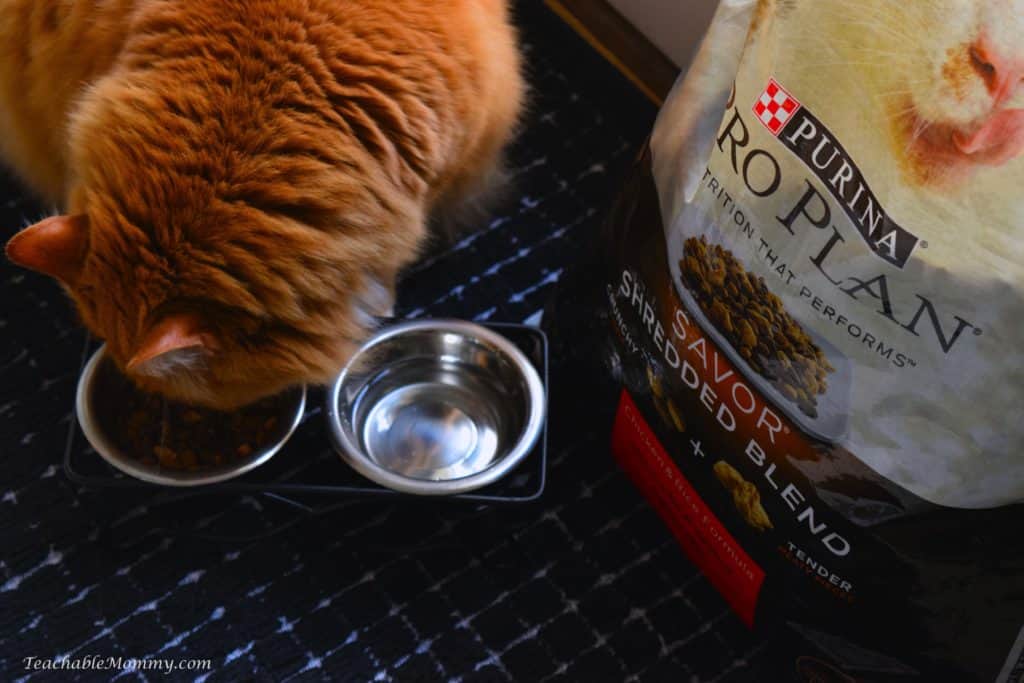 5. Culinary delights.
Cookouts, traveling, roadtrips, all involve trying new foods or chowing down on some all-time favorites. We aren't the only mammals that enjoy delicious recipes. Don't leave your cat out of all the eating fun, get them a bag of Purina® Pro Plan® Savor® Shredded Blend and savor the moments of Summer together.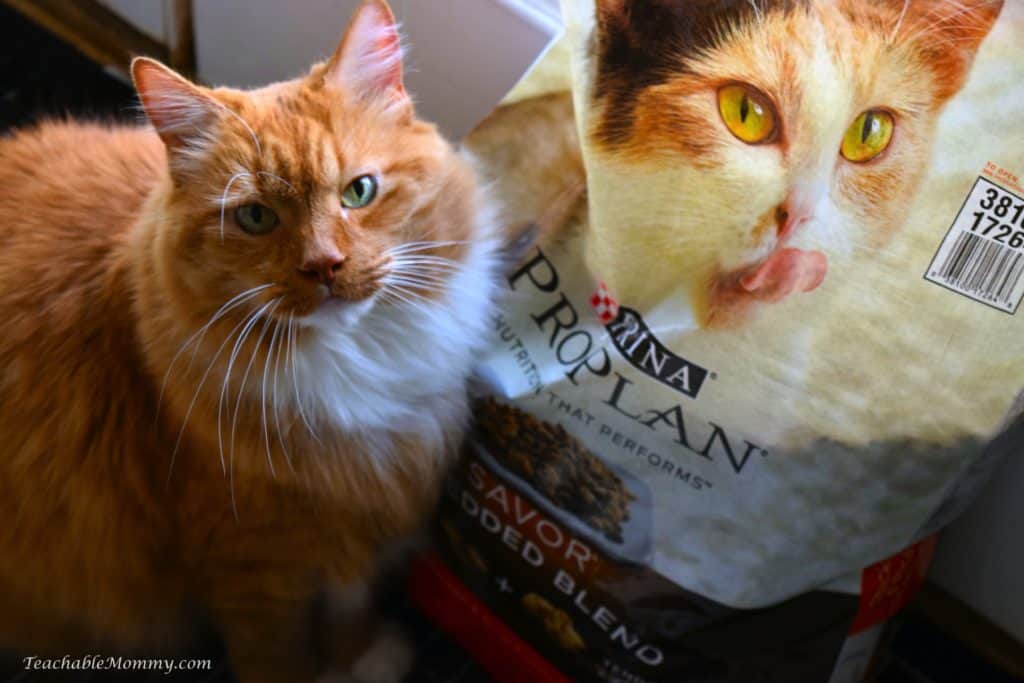 We recently made the switch to the Purina Pro Plan Savor Shredded Blend. Our guy loves it! And I'm pretty sure feels we have been holding out on him. This blend is a dry food but combines crunchy kibble with tender shredded pieces. Plus the number 1 ingredient is real chicken or fish. I'm not a cat but the way he devoured the bowl full told me it must be delicious!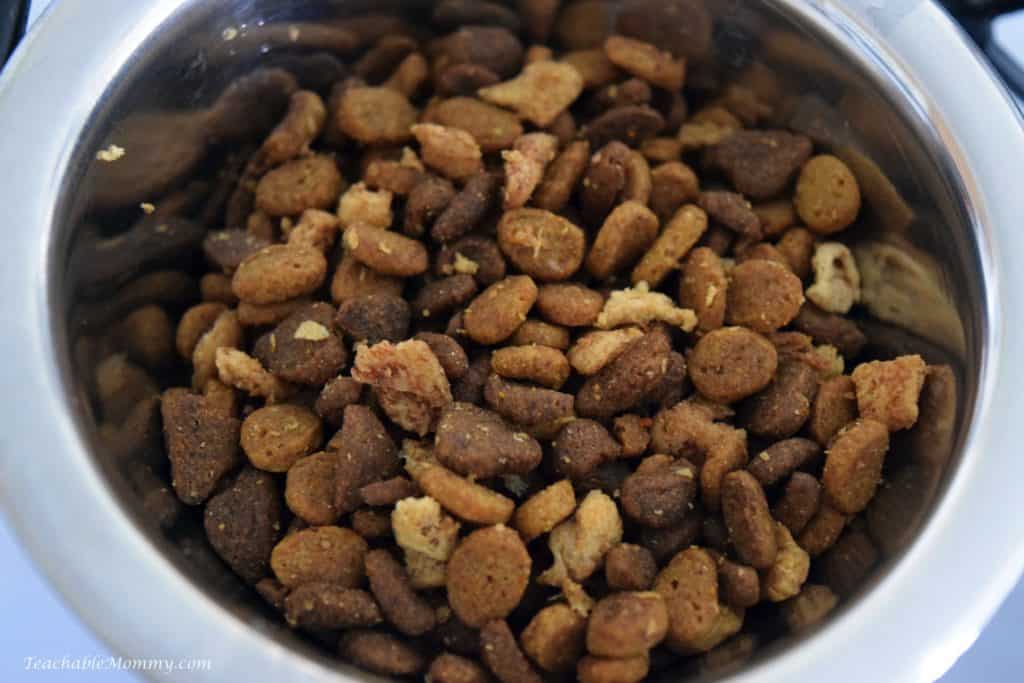 We bought this food, along with other things for the best summer ever, at PetSmart. And right now from 5/31-7/5 when you spend $15 on any Purina® Pro Plan® product, you will save $15 on your next purchase of 10.5-lbs. or larger Purina® Pro Plan® Dry Cat or Dog Food or Litter by 7/31!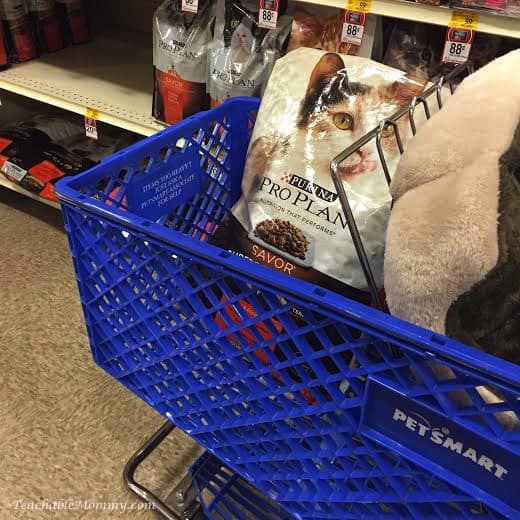 Our pets are like children to us. We feed our kiddos the best food we can and our four legged friends are no different. I like the Purina Pro Plan cat food because they do not add any filler ingredients. Each ingredient works together to support the overall health of our animals. The Purina Pro Plan food is packed with protein, omega fatty acids, prebiotic fiber, antioxidants, vitamins, and minerals. Pick up yours today at PetSmart and take advantage of that great deal!
Summer always feels like it goes by too quickly. Take time to savor the good things in life. Your family, friends, sunshine, fresh air, and a sweet companion who wants to enjoy those moments with you. Just looking at this big boy of mine makes me feel relaxed and full of happiness.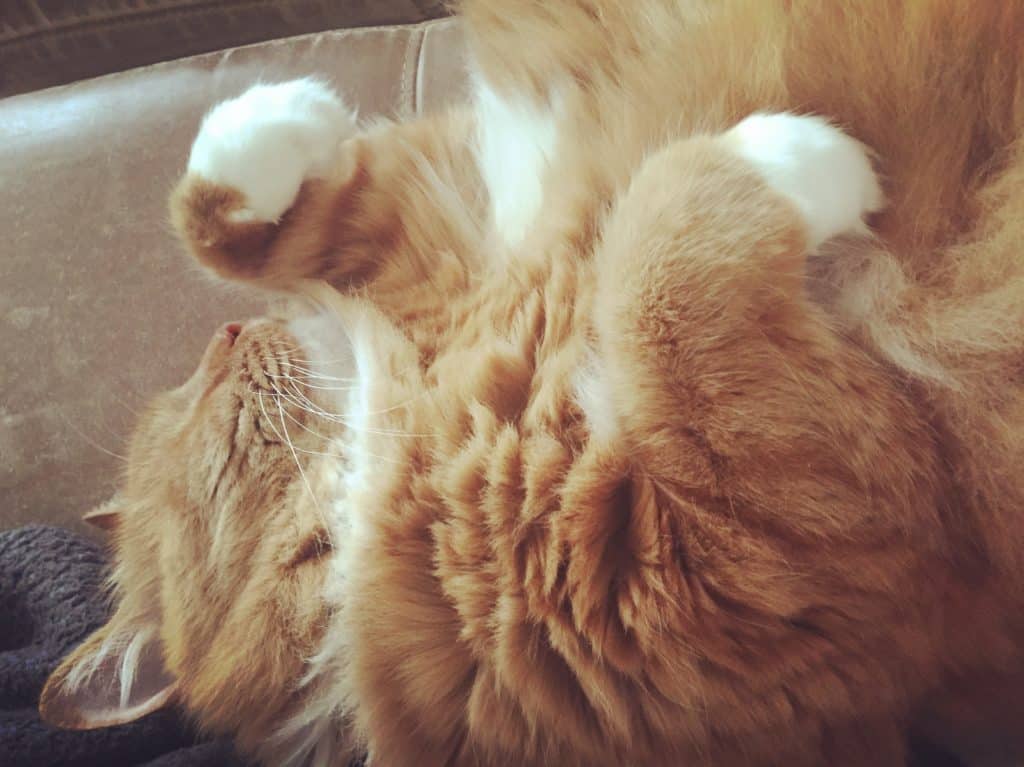 How will you savor the good this summer?
This shop has been compensated by Collective Bias, Inc. and its advertiser. All opinions are mine alone. #PawsToSavor#CollectiveBias