When I became a mom one of the first things that dawned on me (after the no sleep haze lifted) was I am now responsible for someone else's well being. That was more than a little daunting. But it really forced me to reevaluate my own health and choices I made. One of our favorite brands that helps us stay healthy is Nordic Naturals.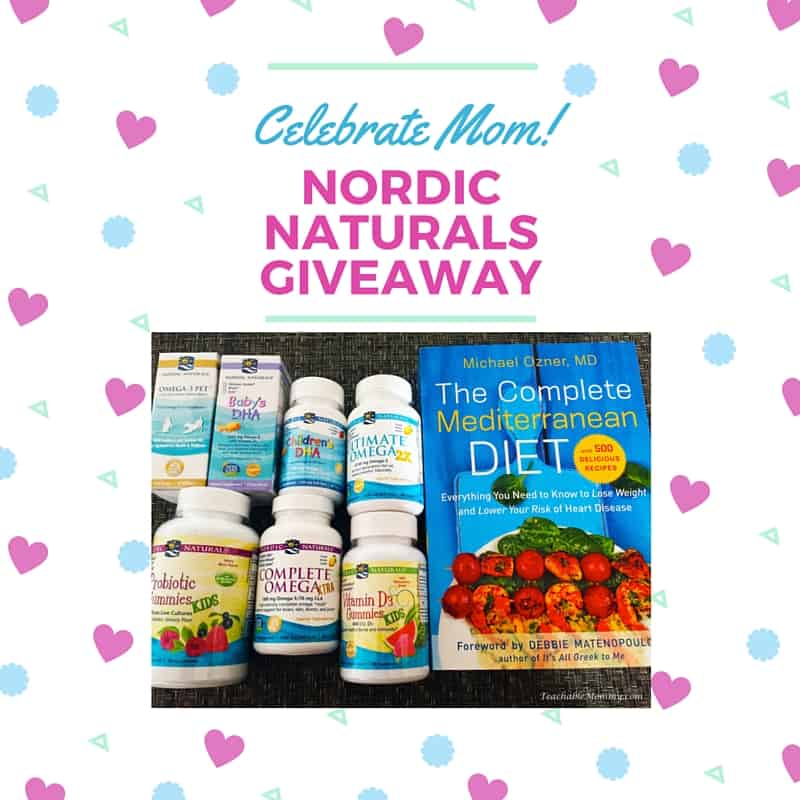 Celebrate Mom with Nordic Naturals! Read on to see why Omega-3s are important and to enter for a chance to win a Nordic Naturals prize pack!
Did you know? 91% of all Americans are deficient in omega-3s. It is also a fact that omega-3 deficiency is the 8th leading cause of preventable death in the US. Yikes! Omega-3s are made up of the essential fatty acids EPA and DHA, and are considered essential because they are required for optimal health. Because they cannot be produced by the body, they must be obtained through diet and supplementation.
I do not want myself, my husband, or my children to be a part of this statistic. And I'm sure no other mom wants this for her family either! So let's talk about diet and supplements, and see if we can improve the health of our families together.
You may have been reading lately about the benefits to following the Mediterranean Diet. The reason it is gaining popularity and viral status is because it helps combat obesity, diabetes, heart disease, and cancer. I'd say those are good enough reasons to make the switch don't you? One of America's leading advocates for heart disease prevention and board certified cardiologist Dr. Michael Ozner has written a book focusing on educating the hows and whys of the Mediterranean Diet as well as sharing delicious recipes. One of our new family favorite recipes from The Complete Mediterranean Diet by Dr. Michael Ozner is Chicken and Spicy Hummus!
The other side of the coin from diet is supplements. Nordic Naturals offers a variety of them perfect for each member of your family! Even our pets get the omega-3s they need! You can always count on Nordic Naturals to be made from the best ingredients out there. We LOVE our Nordic Naturals and daily take their multivitamins and DHA supplements.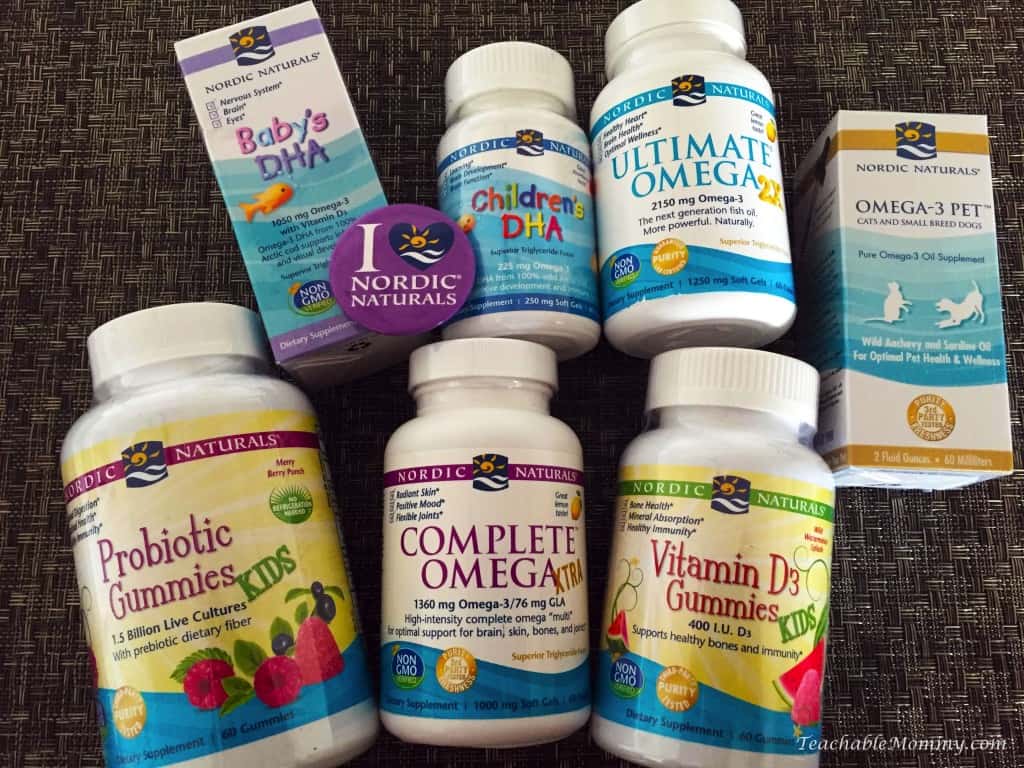 Those probiotic gummies are new and very tasty!
Nordic Naturals is on a mission to eliminate the global omega-3 deficiency and to help people of every age live a better life. As the # 1 fish oil company in the US, they invoke a set of very high standards when producing their products. One of these standards is TASTE because in order for a fish oil to taste good it has to be outrageously fresh and if it doesn't taste good, you won't take it. Ensuring their products are PURE is the next important standard as they believe a fish oil supplement should be obsessively tested for high quality and they don't just say it, they prove it. And finally LOVE, when Nordic Naturals manufactures their fish oil products they will not stop until it is passionately perfected, because nothing less will do. Their love for what they do and the people they do it for drives them to do it right at any cost. They do what they do for health, for the health of your children and your children's children.
Thank you to all the Moms out there for all your hard work, sacrifice, love, and caring for your families!
Save Money:
Use promo code FAMILY16 to get 15% off all phone and web orders, plus free shipping on all orders over $25!
Giveaway time!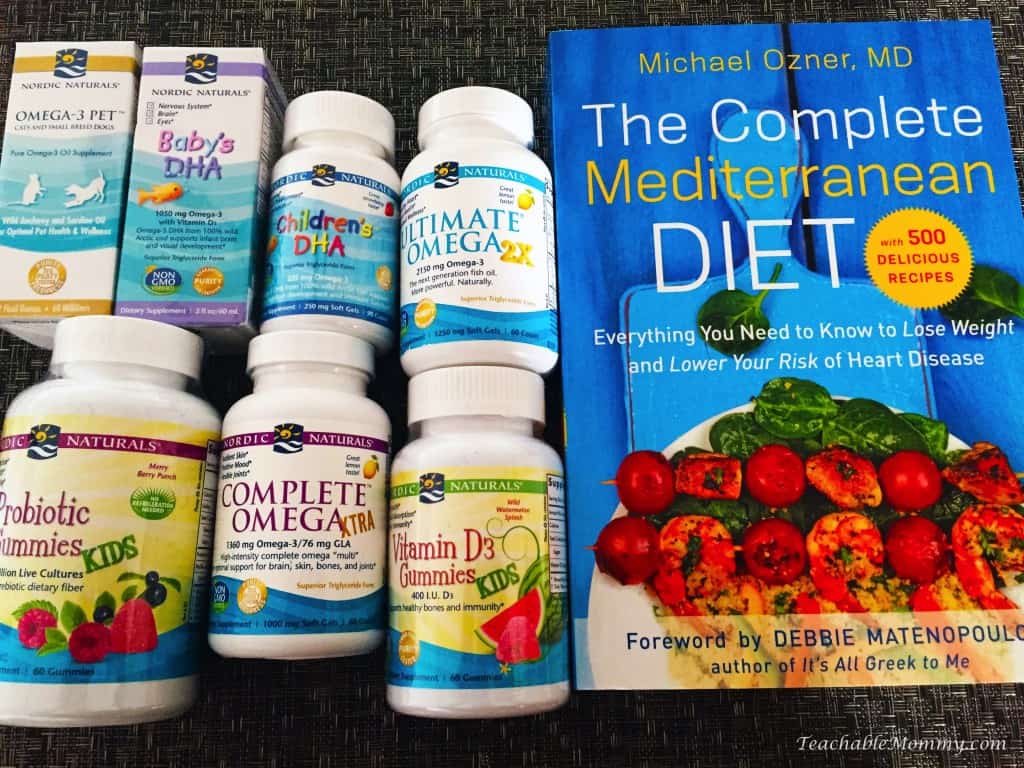 One Winner will win a Nordic Naturals Prize Pack with: Complete Omega Xtra, Ultimate Omega 2X, Children's DHA, Probiotic Gummies KIDS, Vitamin D3 Gummies KIDS, Baby's DHA, Omega-3 Pet, and The Complete Mediterranean Diet a book by Dr. Michael Ozner. Open to US residents only.
This post is sponsored by Nordic Naturals. I received free products for the purpose of this post. All opinions are my own. I am not a doctor in case you were wondering! This post contains an affiliate link.