The other day I was invited to join some other influencers in the DC area at Comcast's office for an opportunity to experience all their latest tech offerings. I was interested to see how they could make my life easier as a parent and as a TV aficionado. Their team showed off the new capabilities of the XFINITY X1, XFINITY Mobile Apps, and XFINITY Home. This girl liked what she saw.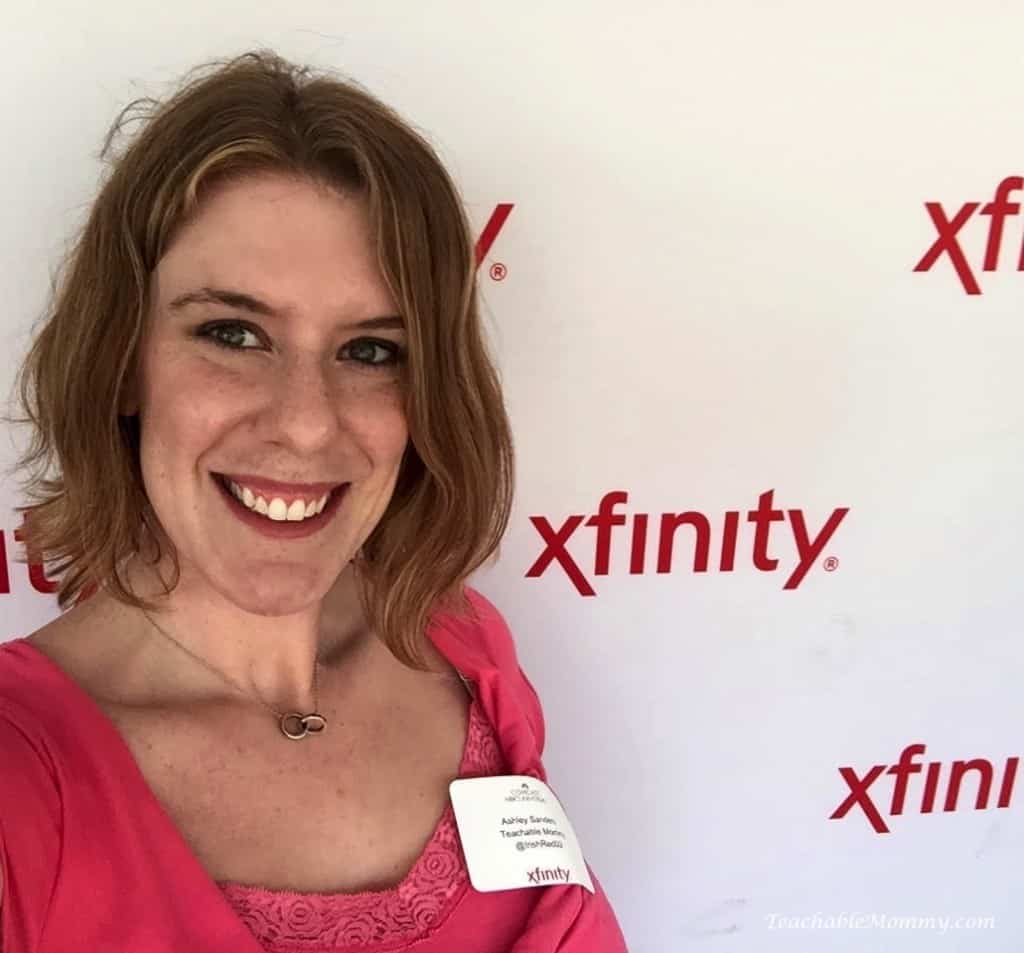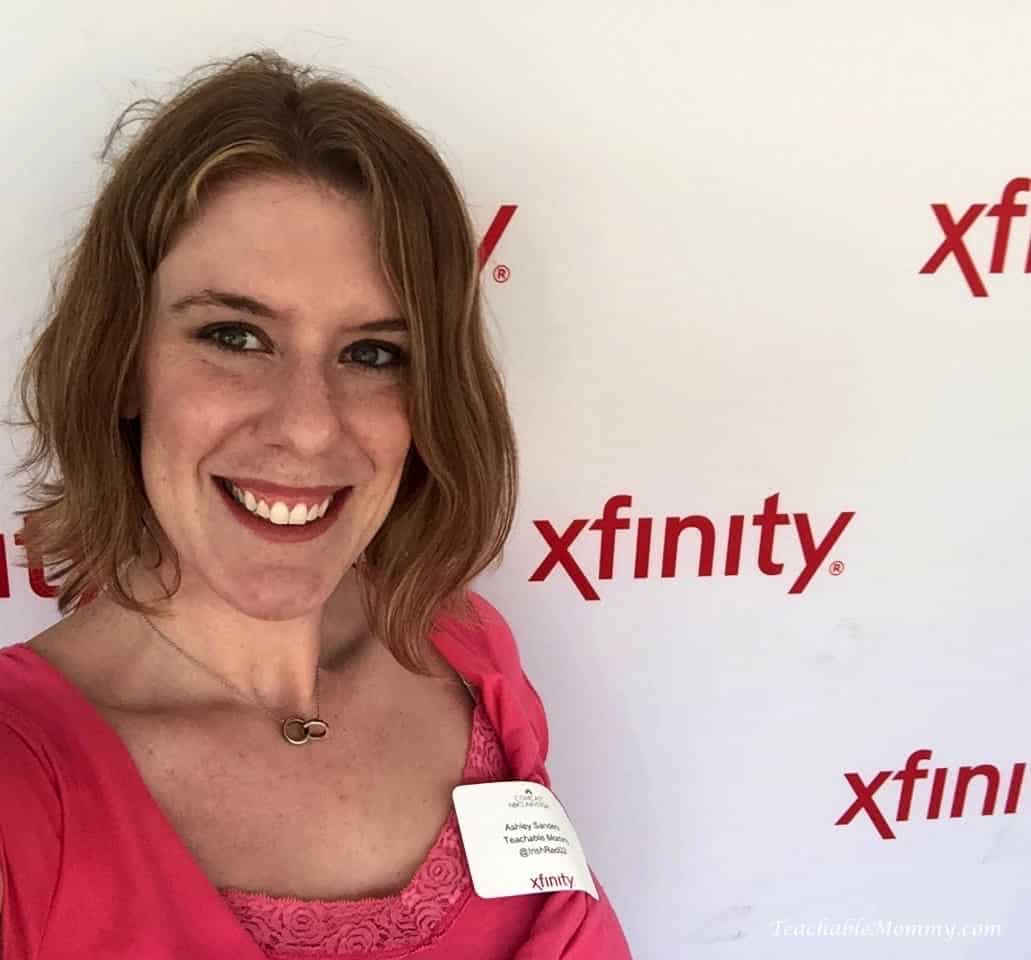 Watch TV and protect your home with XFINITY!
After entering the product testing room, or as I called it the fun lab, we first played with the new X1. This isn't your mother's cable box. The X1 allows you to tag channels, add favorites, share your life's moments, and more. I love the Voice Remote. No need to shout or speak like a robot, the X1 Voice Remote understands you. Tell it to record a certain show or movie and boom, done. Not sure what channel a show is on? Say "record Outlander" and it takes care of the rest.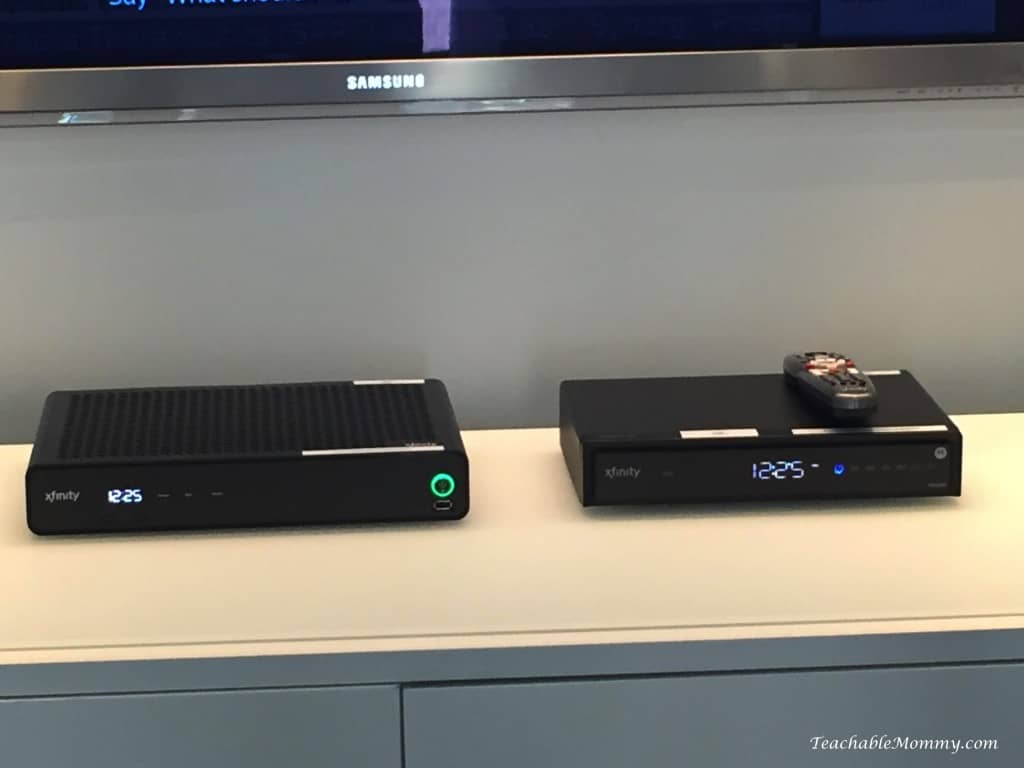 My favorite aspect of X1 is Kids Zone. Kids Zone gives parents piece of mind over what their children are watching. With Kids Zone, your children get their own space and you control what they see. Set locks by ratings, age range, even time. "No one can watch HBO after 8pm." Then when Game of Thrones comes on all you need to do is input your lock code and enjoy.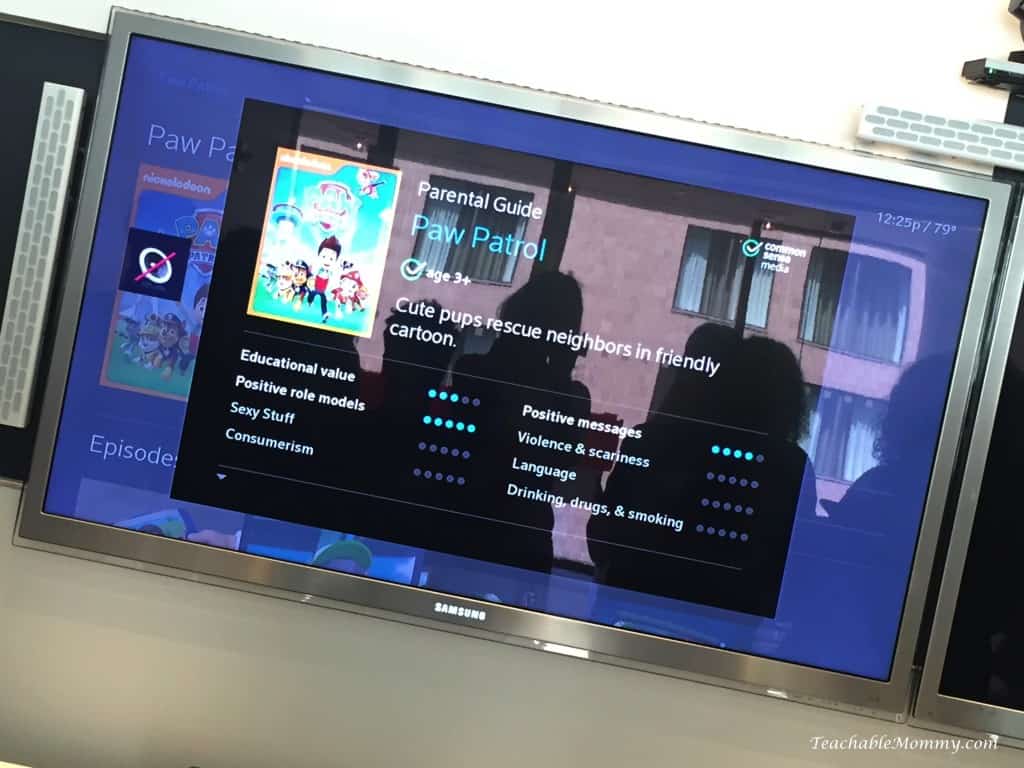 Comprehensive ratings and explanations from Common Sense Media.
Next we learned about XFINITY Mobile Apps. These apps allow you to take your XFINITY service on the go, protect your house, or enhance your X1 experience at home. The XFINITY TV app immediately caught my eye. It allows you to download and take your DVR with you. That sounds like the perfect traveling companion to me! You can even stream live TV using this app.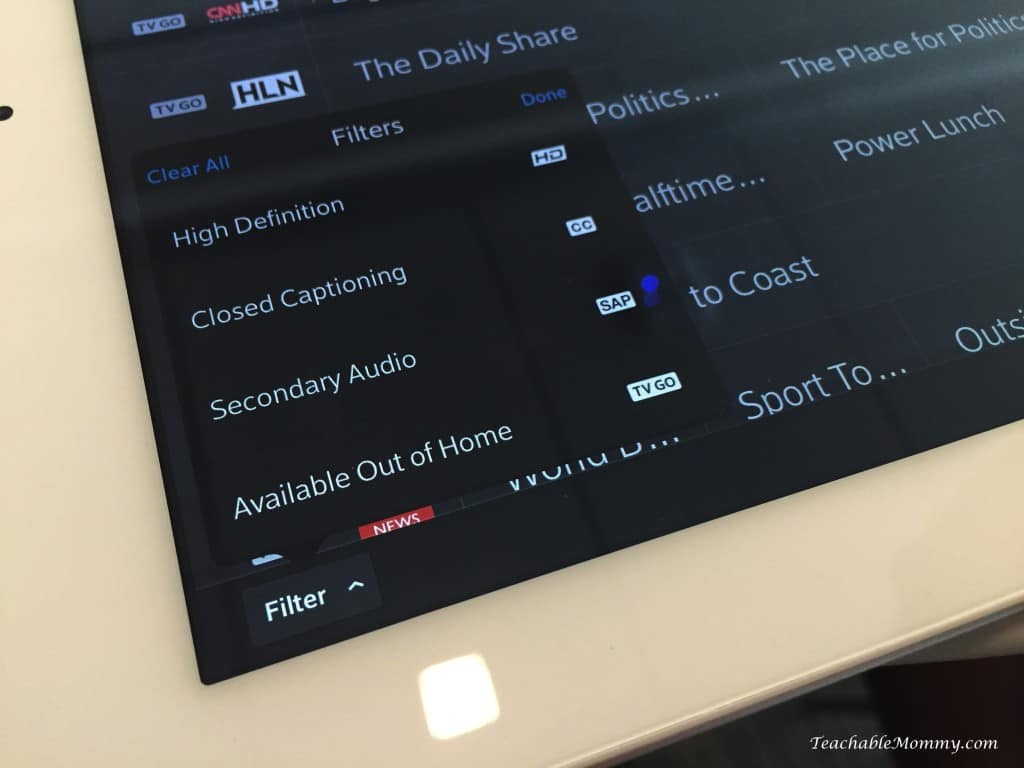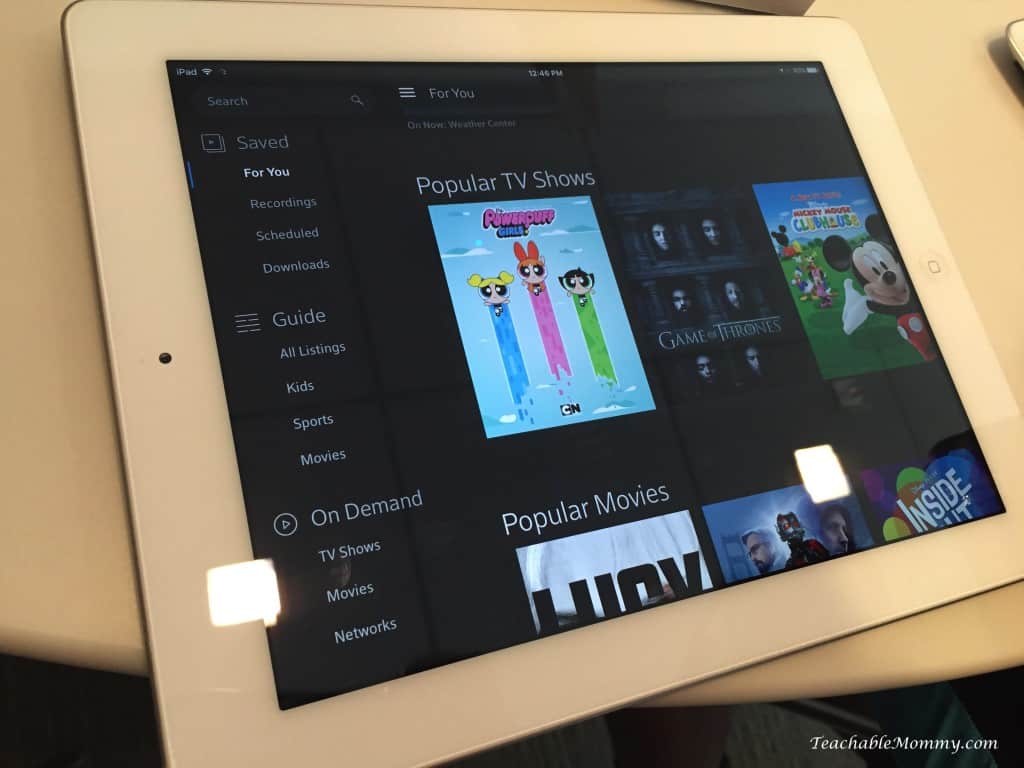 The coolest part of the day for this tech savvy mom, was XFINITY Home. I think all parents need this security system. Not only will you be protecting your house, your kids will get away with nothing! *evil laugh* Sorry kids. This system is available with a touchscreen command center, sensors, motion detectors, locks, cameras, and other controls. There is also an option to use existing equipment if it is wired. XFINITY Home can be customized to fit your needs. With the mobile app, you can arm/disarm, get real time alerts, live video monitoring, adjust lighting, and more from wherever life takes you.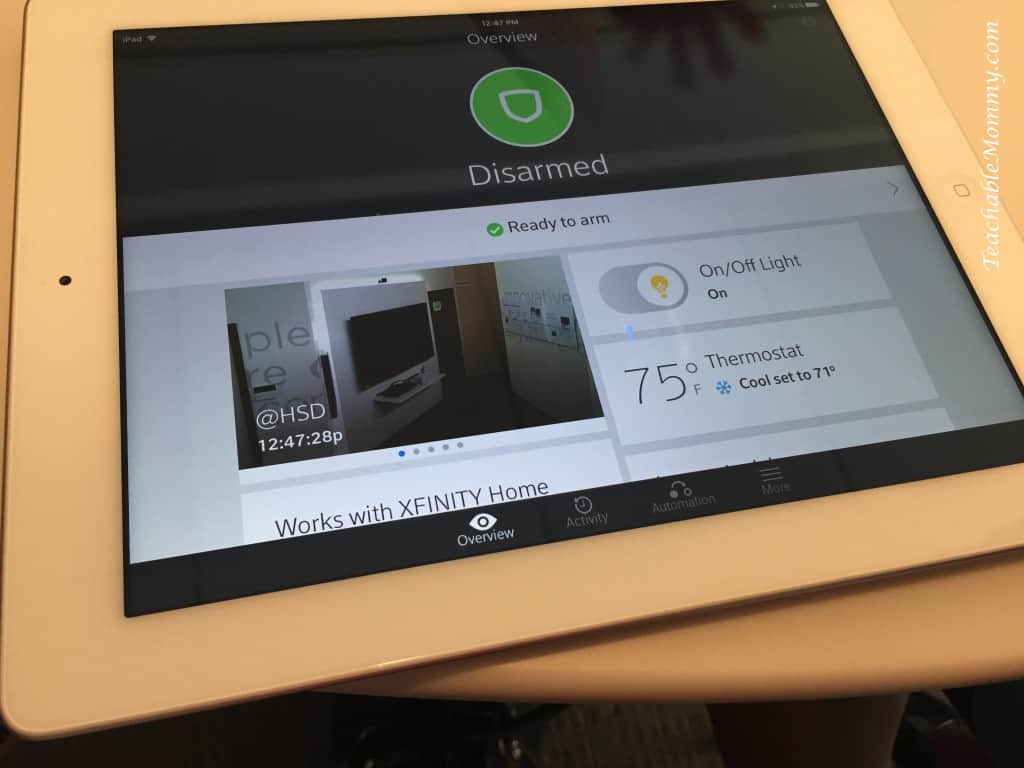 We ended the day with lunch and chatting with NBC 4 anchor Eun Yang. Confession, I do not watch the news, but we all shared a good laugh about the joys of motherhood, sleep deprivation, and just trying to keep it all together!
XFINITY's latest offerings are definitely trying to help make parents' lives easier. They are a one stop shop for TV, home security, and on-the-go entertainment!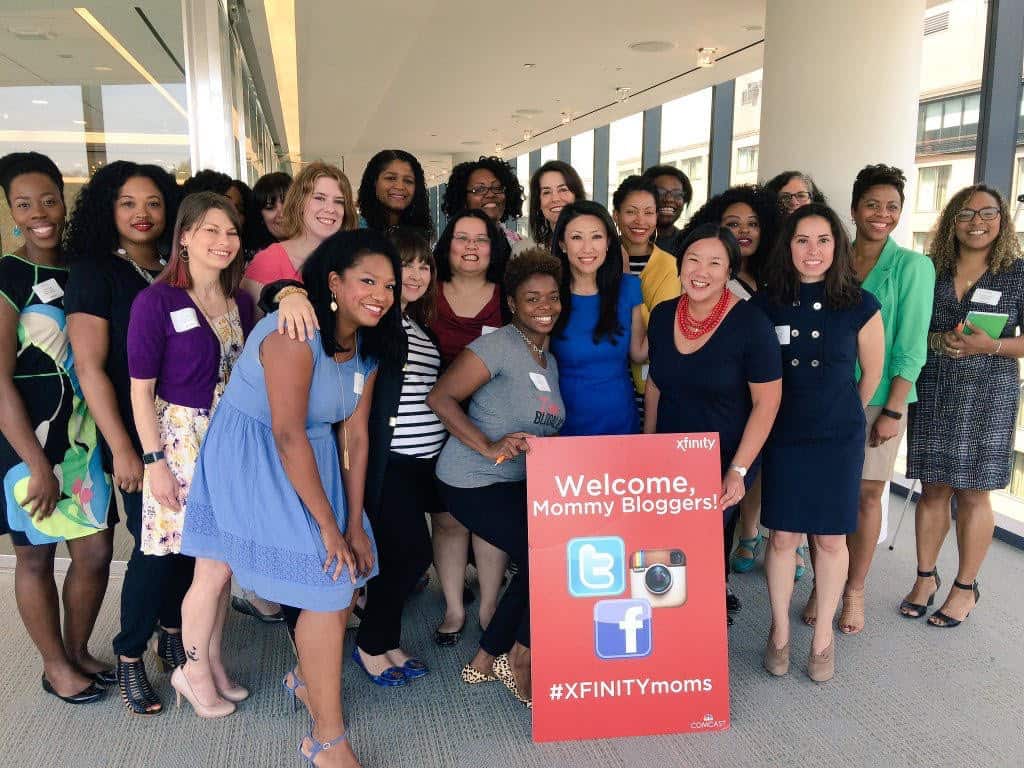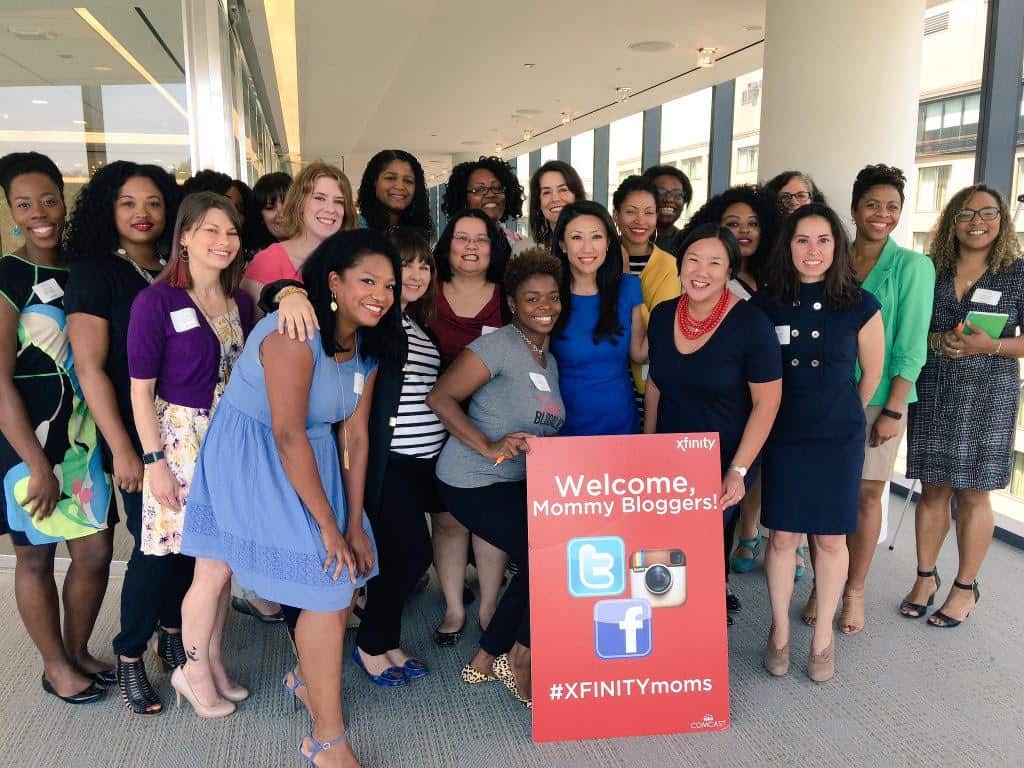 What is your favorite XFINITY product?
Disclaimer: I had Comcast in the past, but I am not currently a customer. I went in with an open mind and really liked what I saw. They sponsored this post but all opinions are my own.