The kids will have fun and be school ready with LeapFrog LeapStart. This all new educational system from LeapFrog is such blast! Both of the kids couldn't wait for me to get this open and set up. Lucky for me it took no time at all to get it ready for them. Then the only tough choice they had to make was which book to start with.
LeapStart is made to get kids excited about everything from creative thinking to STEM with fun replayable activities that teach life and school skills. The goal is to help kids build tomorrow's skills today, so they will be ready for school.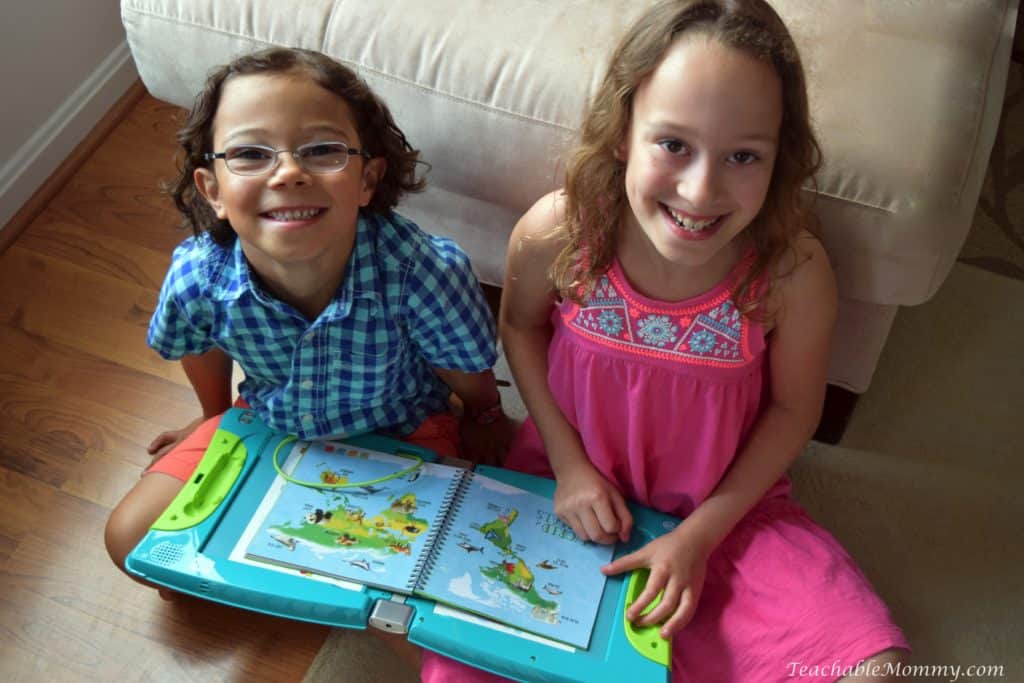 The LeapStart is great for quiet time, family time, and road trips. With all the different activities and challenges, the kids would spend all day on the LeapStart if I let them. What if my kid is older than 7? My 10 year had fun helping her brother and playing on her own. If your child is an avid learner and explorer I think they will enjoy the LeapFrog LeapStart as much as my kids.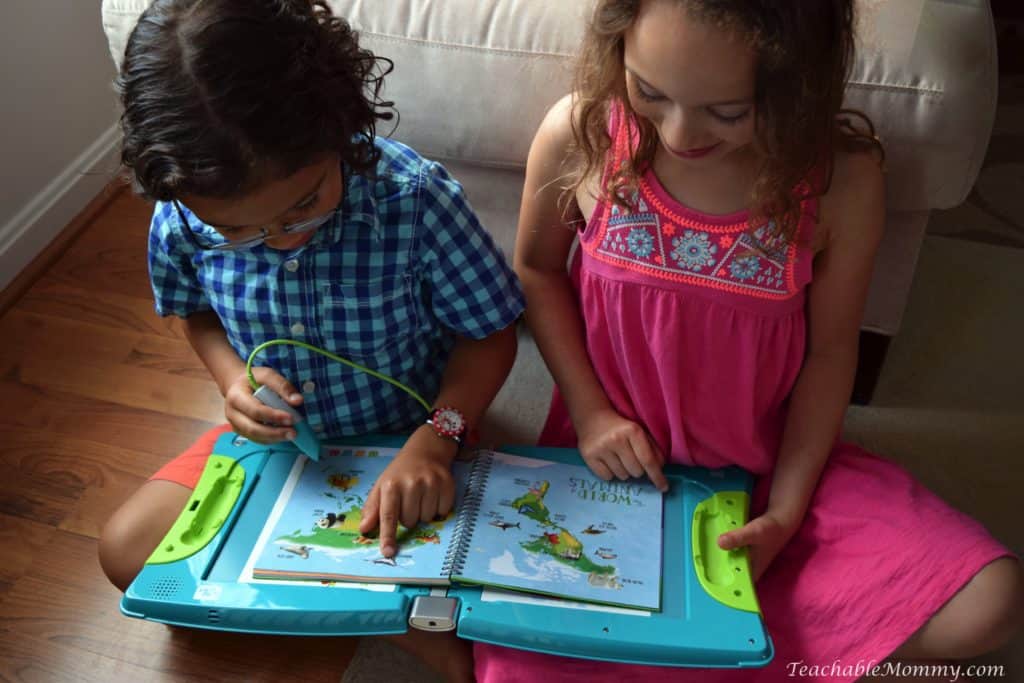 Setup is easy. Just pop in 2 AA batteries and connect it to your LeapFrog account. Download the audio content for each book you purchase for your LeapStart and within a few minutes you are ready to learn. There are books available in four different learning levels and each book includes over 30 activities. For more info about the LeapStart and to see all the books available, visit LeapFrog.com. I also like that the LeapStart has a spot on the back to hold a book when not in use.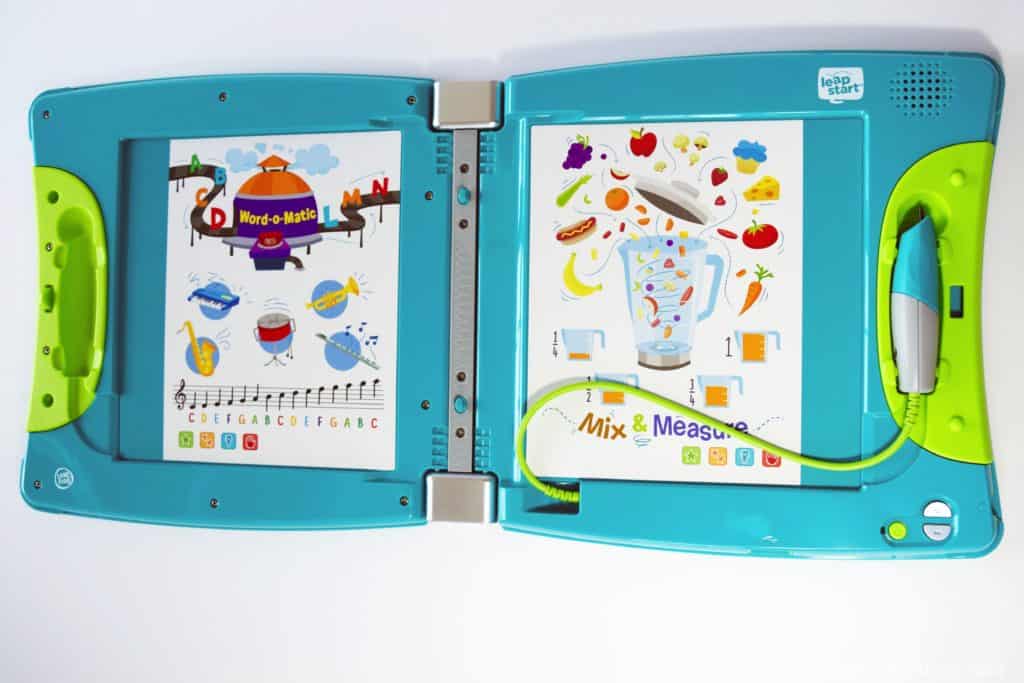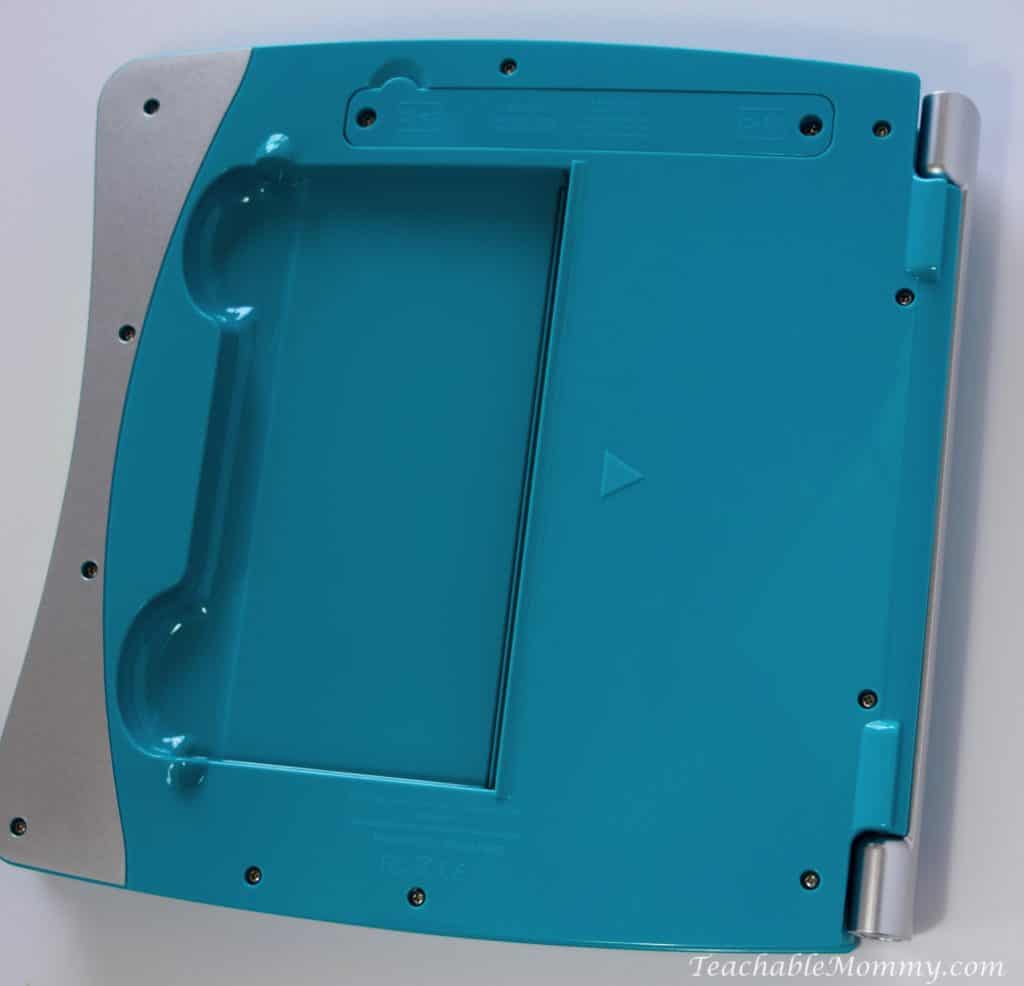 Buy yours today on Amazon!
From a teacher stand point, I think the LeapStart is a great way to get your little ones comfortable with school skills and give them a head start for the school year. By making the learning fun, LeapFrog is making it easy for parents to prepare their kids for preschool, Kindergarten, and first grade without putting pressure on the kids.
As a mom, I have always trusted LeapFrog. It is a wonderful company that always brings the awesome alongside the education. My kids enjoy their time engaging with the LeapStart books and I can sit back knowing they will retain this information for later use during the school year.
And the kids? Well here is what they had to say: So cool! And did you see this game in the Space book? Rawr I'm a leopard!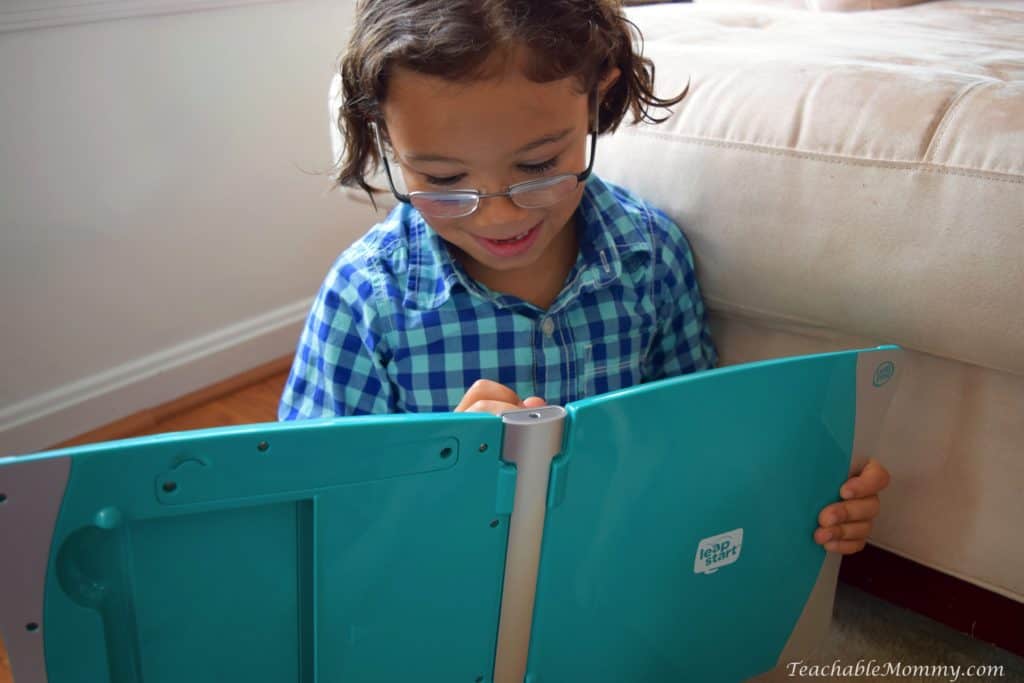 Enter to Win!
One lucky Teachable Mommy reader will win their very own LeapFrog LeapStart! Open to US residents only.
I am a LeapFrog mom ambassador. All opinions are my own. This post contains an affiliate link.