Did you know that September is National Breakfast Month? Celebrate with this organic Cheesy Sausage Broccoli Mushroom Egg Scramble made with Pete and Gerry's organic eggs!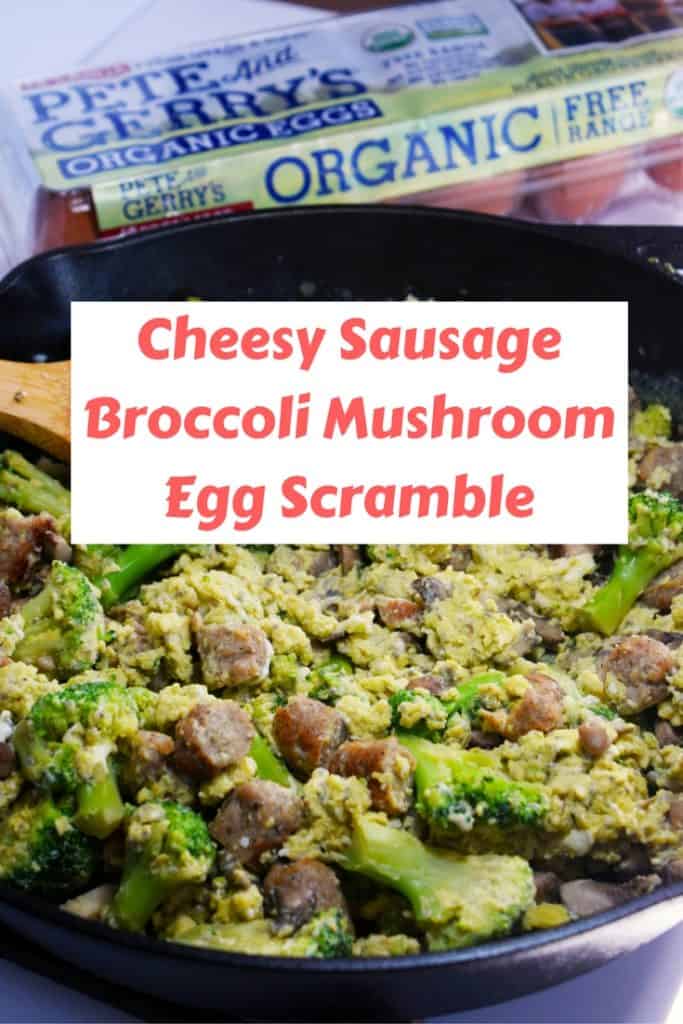 Cheesy Sausage Broccoli Mushroom Egg Scramble
Ingredients
8 Pete and Gerry's Large Eggs
1 Package of Chicken Sausage Links
1 Cup of Cushrooms
2 Cups of Croccoli
1/4 Cup Grated Parmesan Cheese
2 Tbsp Organic Milk
1/8 Tsp of Salt (I use Pink Himalayan)
1/8 Tsp Pepper
1 Tbsp Chia Seeds
1 Tbsp of Avocado Oil
Directions
Cook sausage links until heated through. If you are using fresh, then combine with next step.
While the sausage is cooking, grease your 10inch skillet with the Avocado Oil, then add broccoli and mushrooms. Sauté until soften.
While the sausage, broccoli, and mushrooms cook, whisk together the Eggs, Milk, Salt, Pepper, and Chia Seeds.
Once sausage is cooked through, cut into smaller pieces then add it to the egg mixture. Pour the egg mixture into the pan with the broccoli and mushrooms.
Allow to cook several minutes before adding cheese, and gently stirring.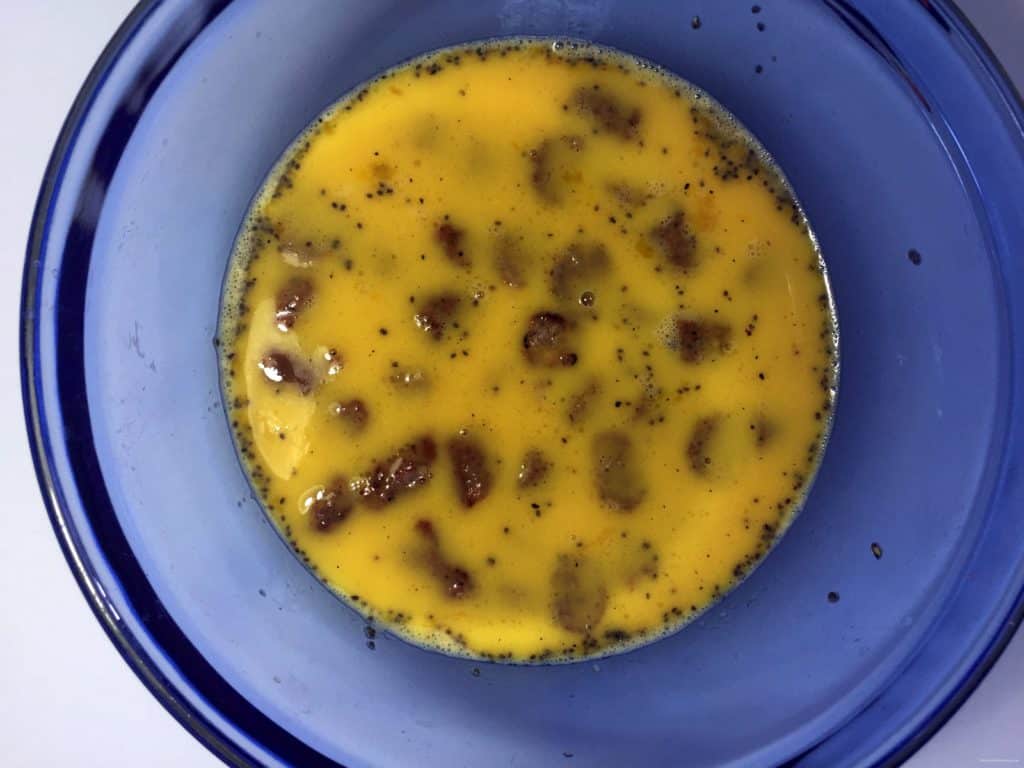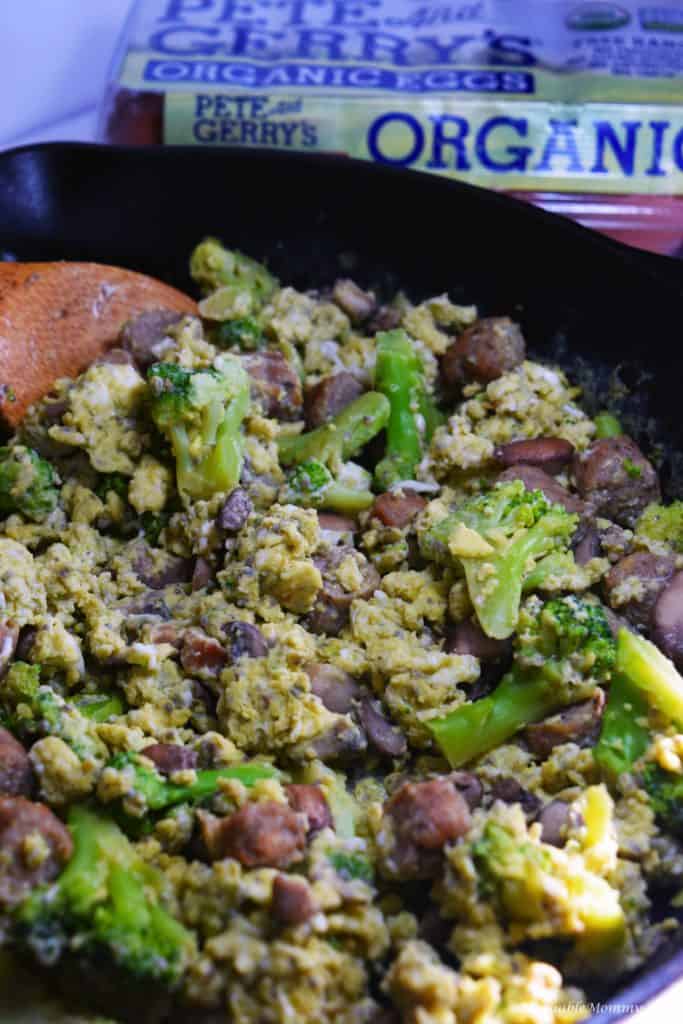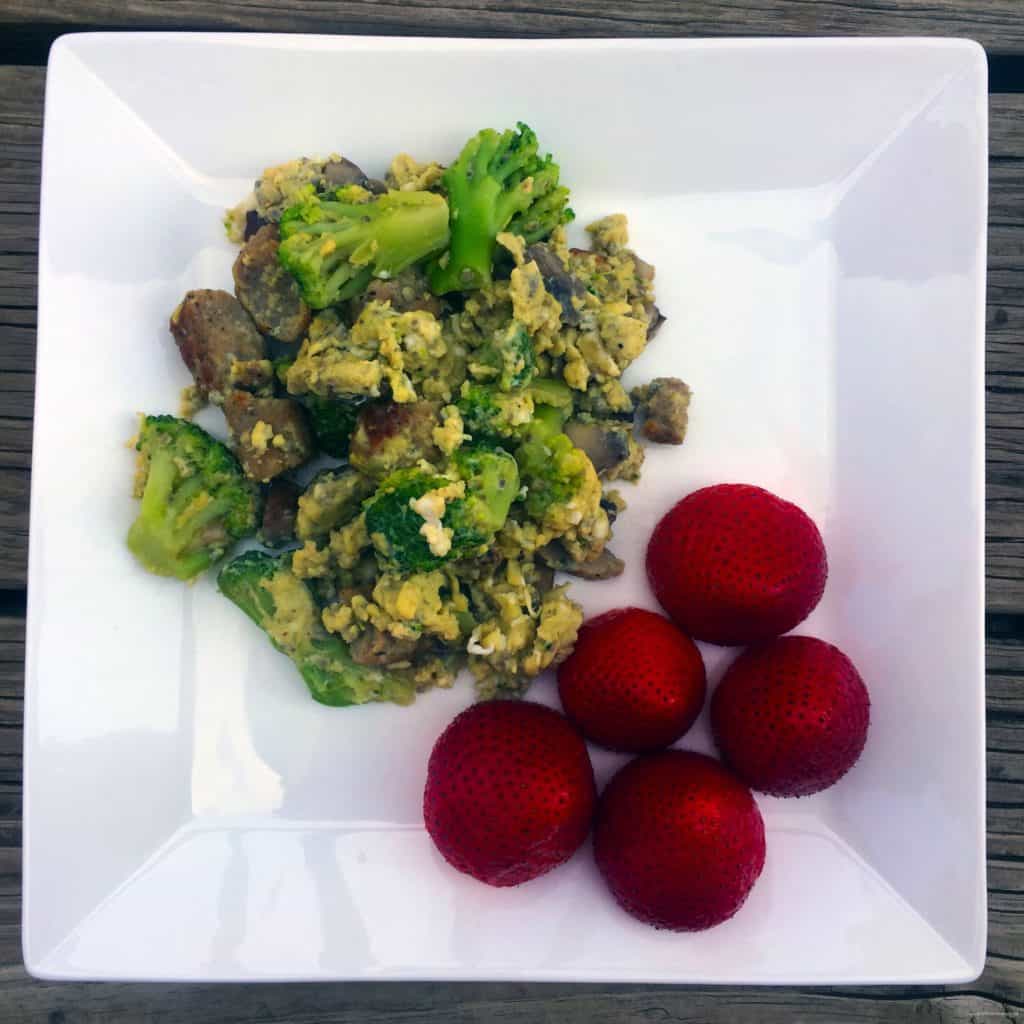 Not only are eggs delicious and versatile for a variety of recipes but they are packed with 13 essential vitamins and minerals, high-quality protein and healthy unsaturated fats and antioxidants. When choosing your eggs, it's important to pick an option that's good for you, your family, and the hens. Pete and Gerry's Eggs are Certified Humane Free Range. That means the hens have:
Ample space and shelter, in clean, well ventilated barns.
Gentle handling to limit stress.
Freedom to do what comes naturally, like roosting, scratching, and "dust bathing."
Ready access to safe-from-predators fenced in pasture.
Nutritious, high-quality feed free of antibiotics or hormones.
Fresh, pure water whenever they want it.
Click here to find the store near you where you can pick up these delicious eggs.

Leave a comment below telling me what your favorite egg dish is and be entered to win 2 free product coupons!
This post is sponsored by Pete and Gerry's. All opinions are my own.